Hello, our dear readers! Today we'd like to please you with another selection of astonishing 3D works. And this time it will be robots.
Let's begin with traditional cyborgs, improved versions of human being: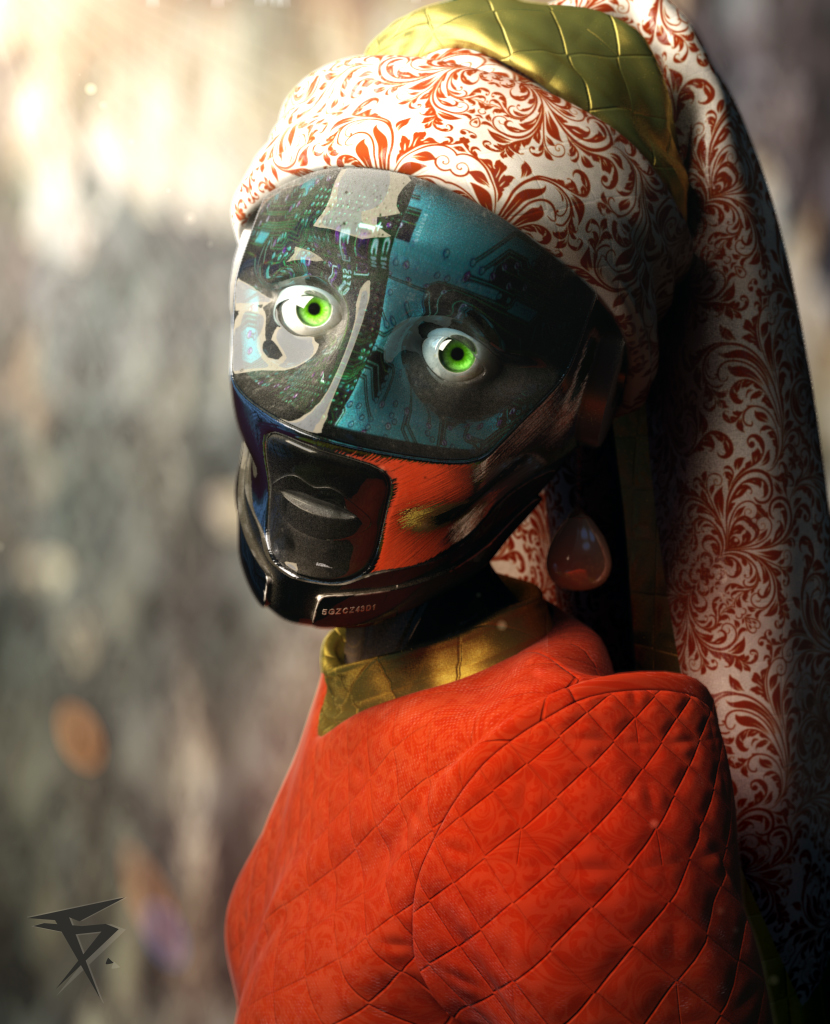 Robot with a Pearl Earring by Thomas DesJardins
For creating the following concept the author got inspired with movies "District 9" and "Elysium":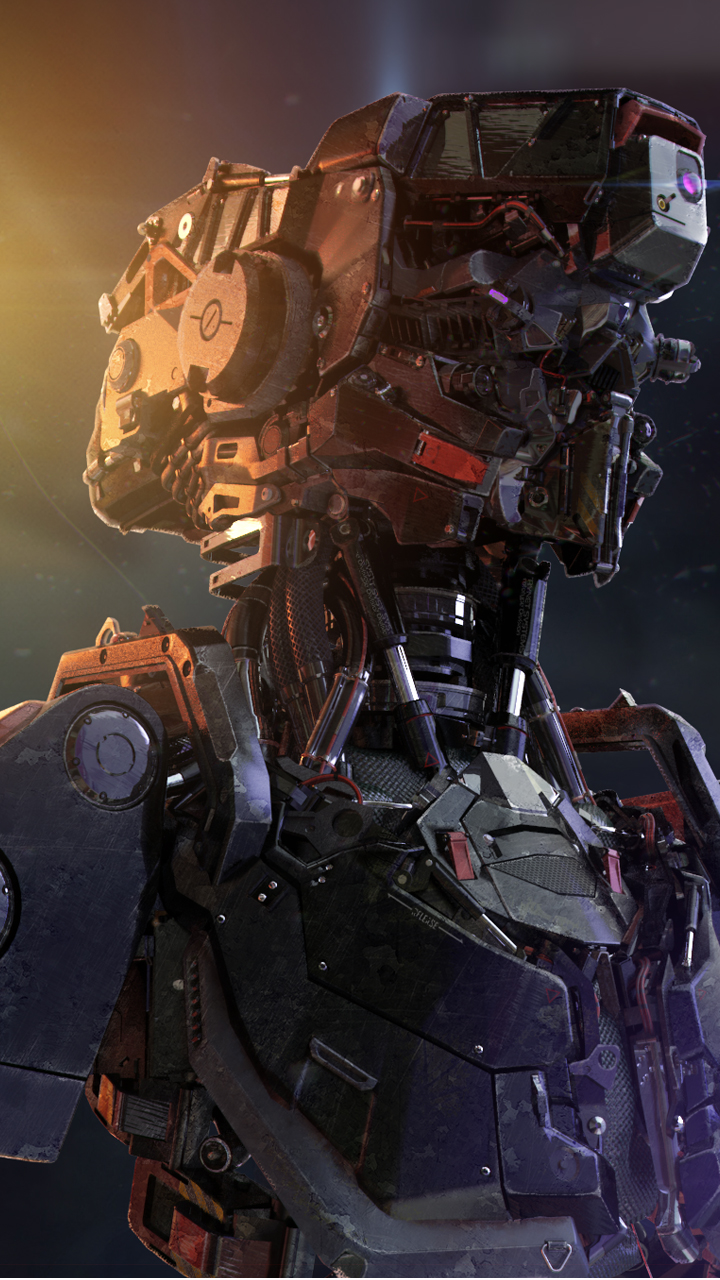 "MEK-05" by Taehoon Oh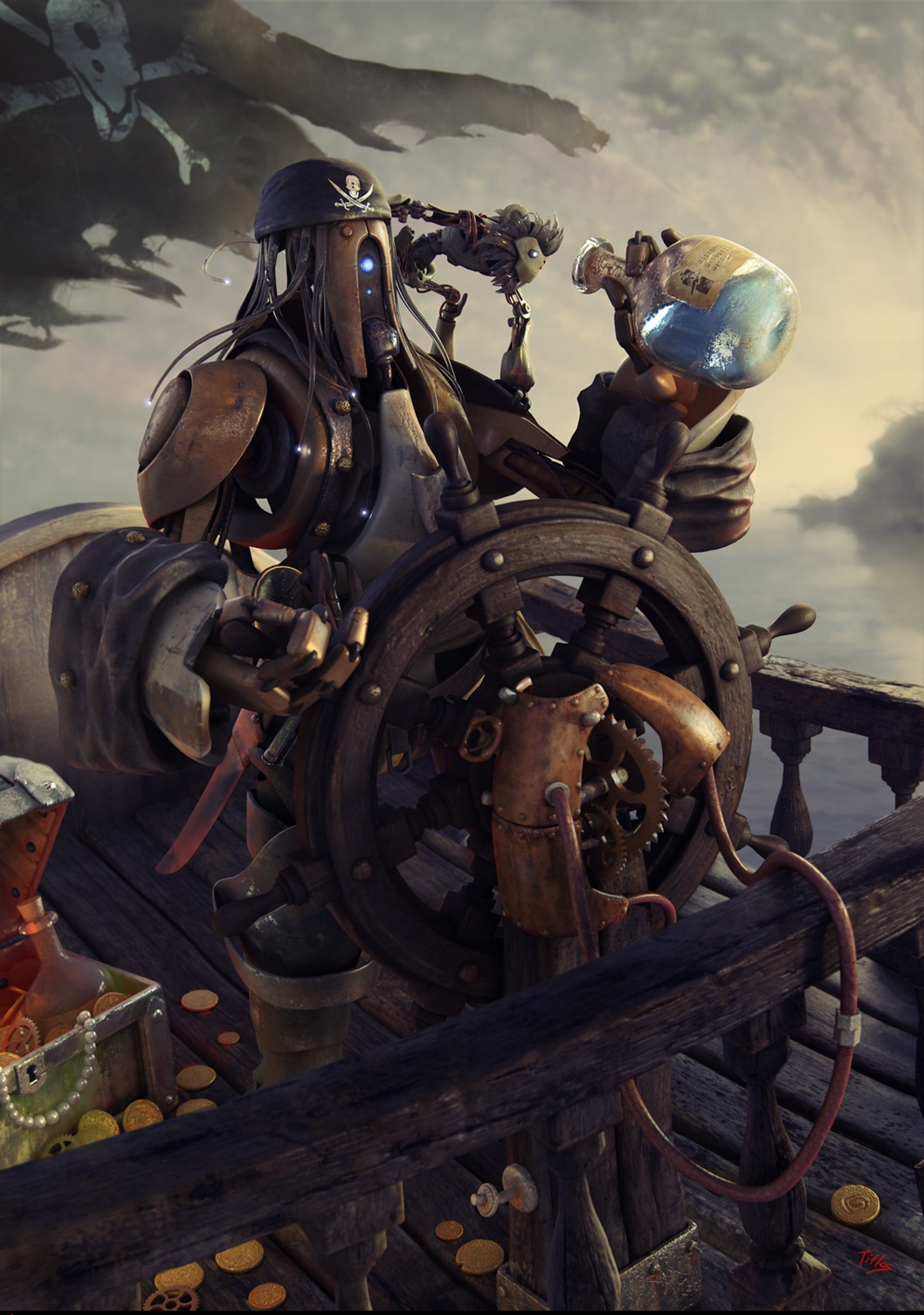 Pirate Robot by Angel Gabriel Diaz Romero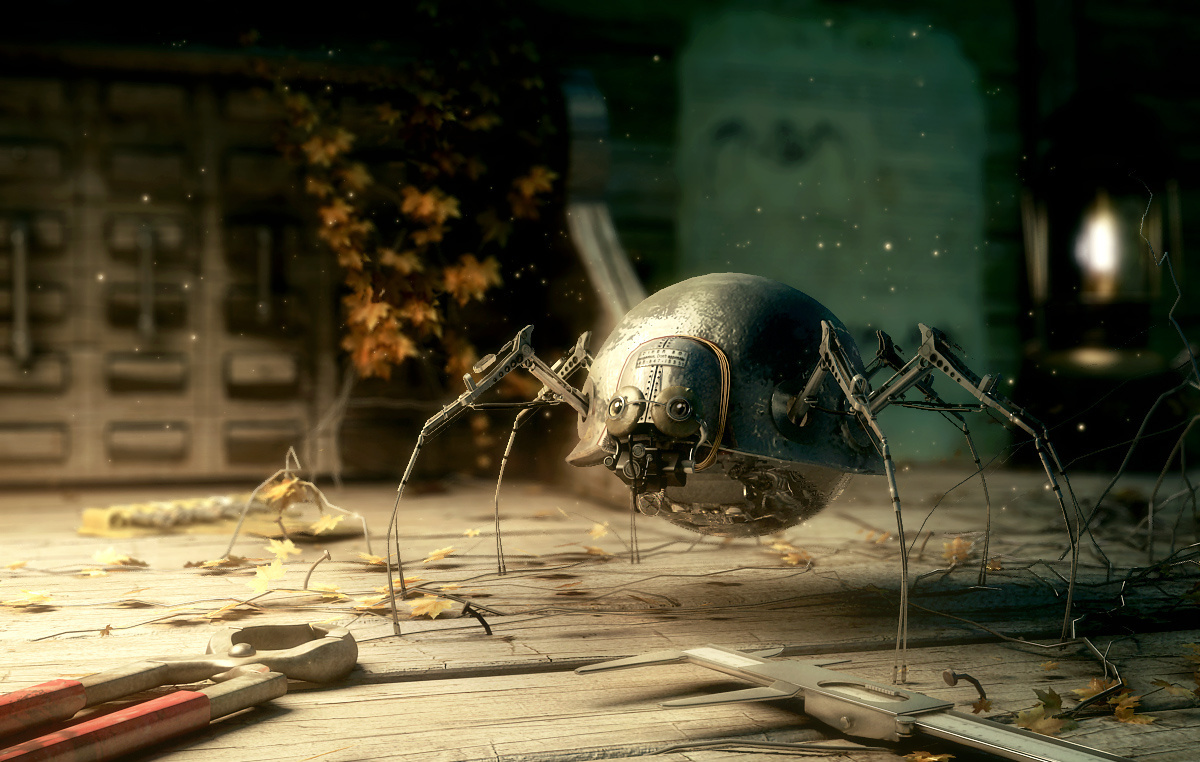 Spider Robot by Adrien Lambert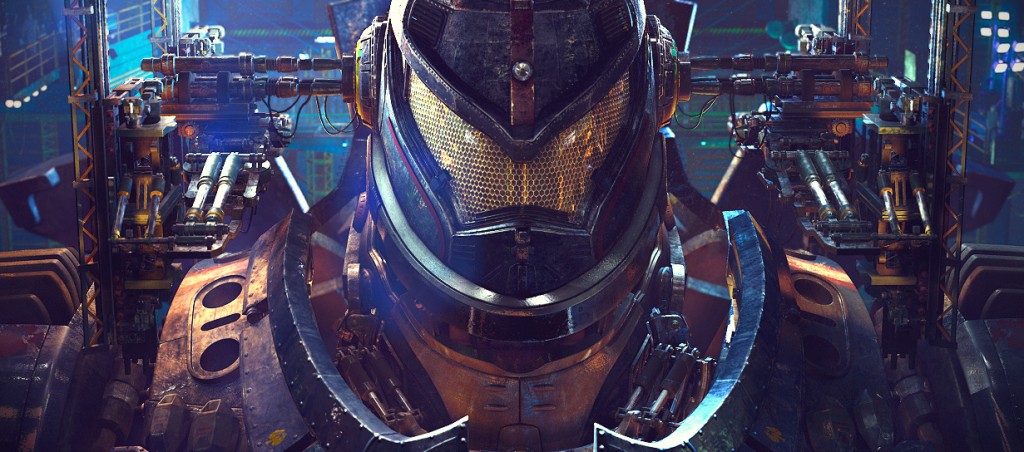 "Steel Heart" by Haosheng Ding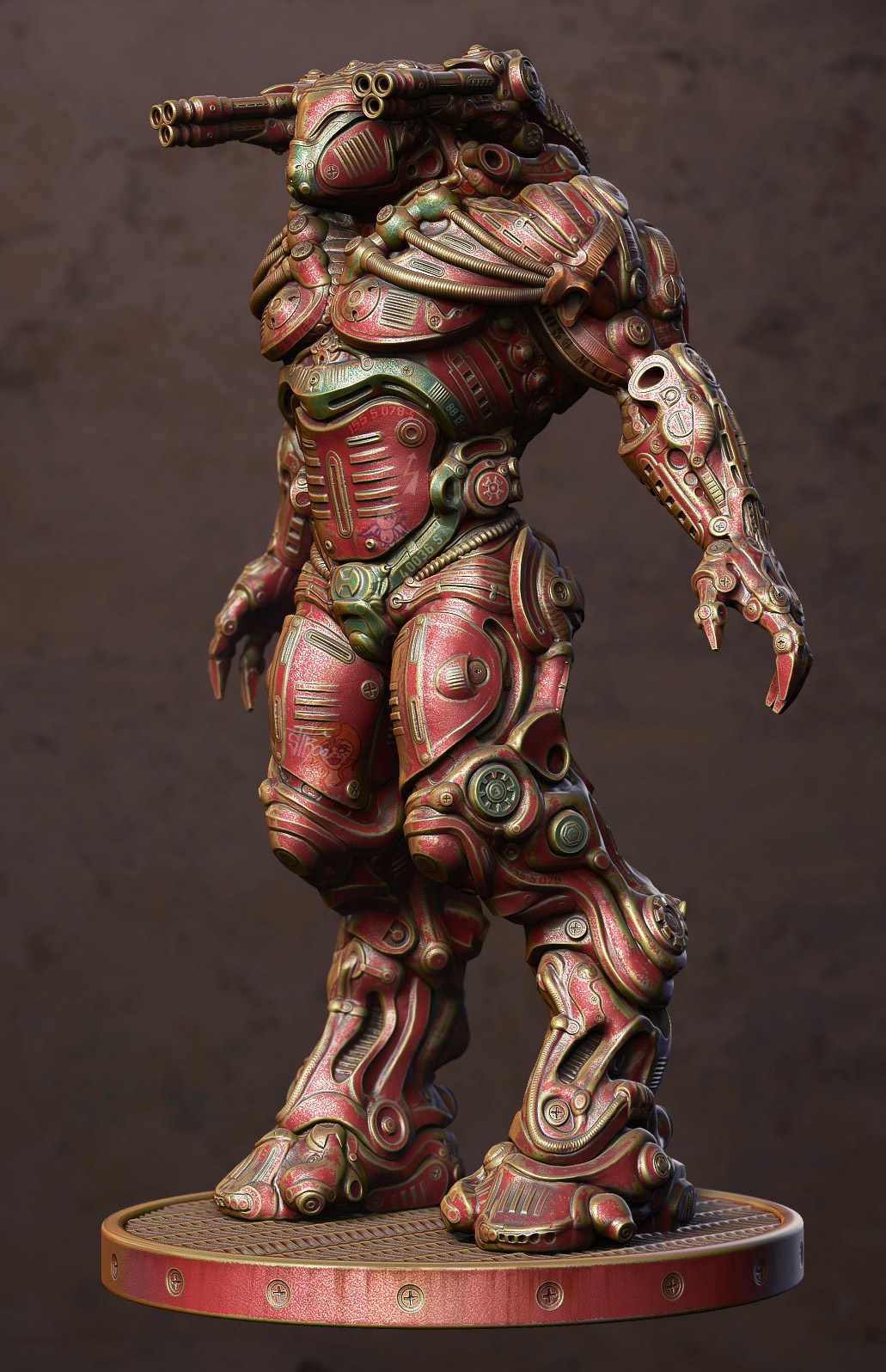 Minotaur by Edward Fleissig
Futuristic robot in classic library by Vladislav Ociacia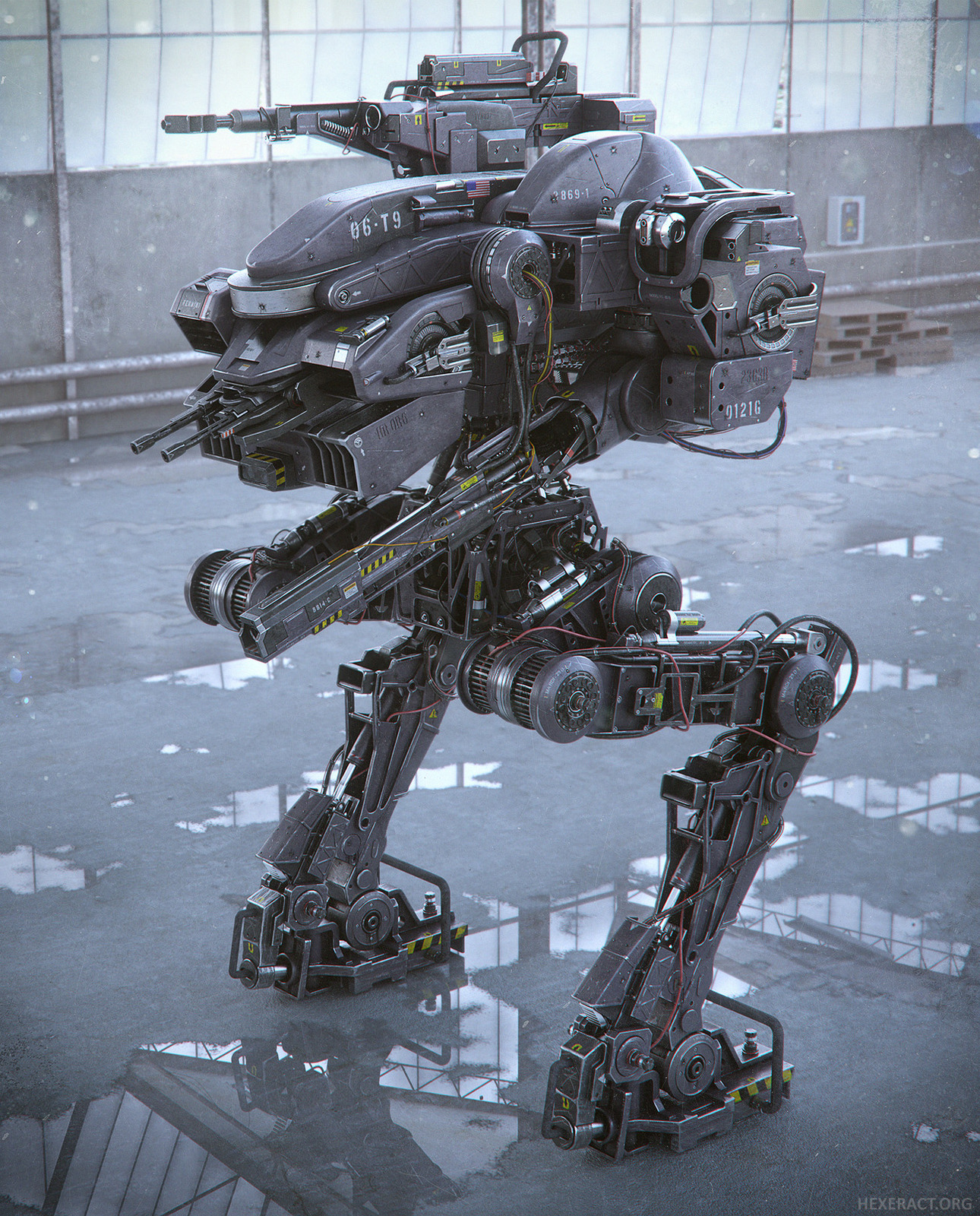 "Unit 06-T9" by Gavril Klimov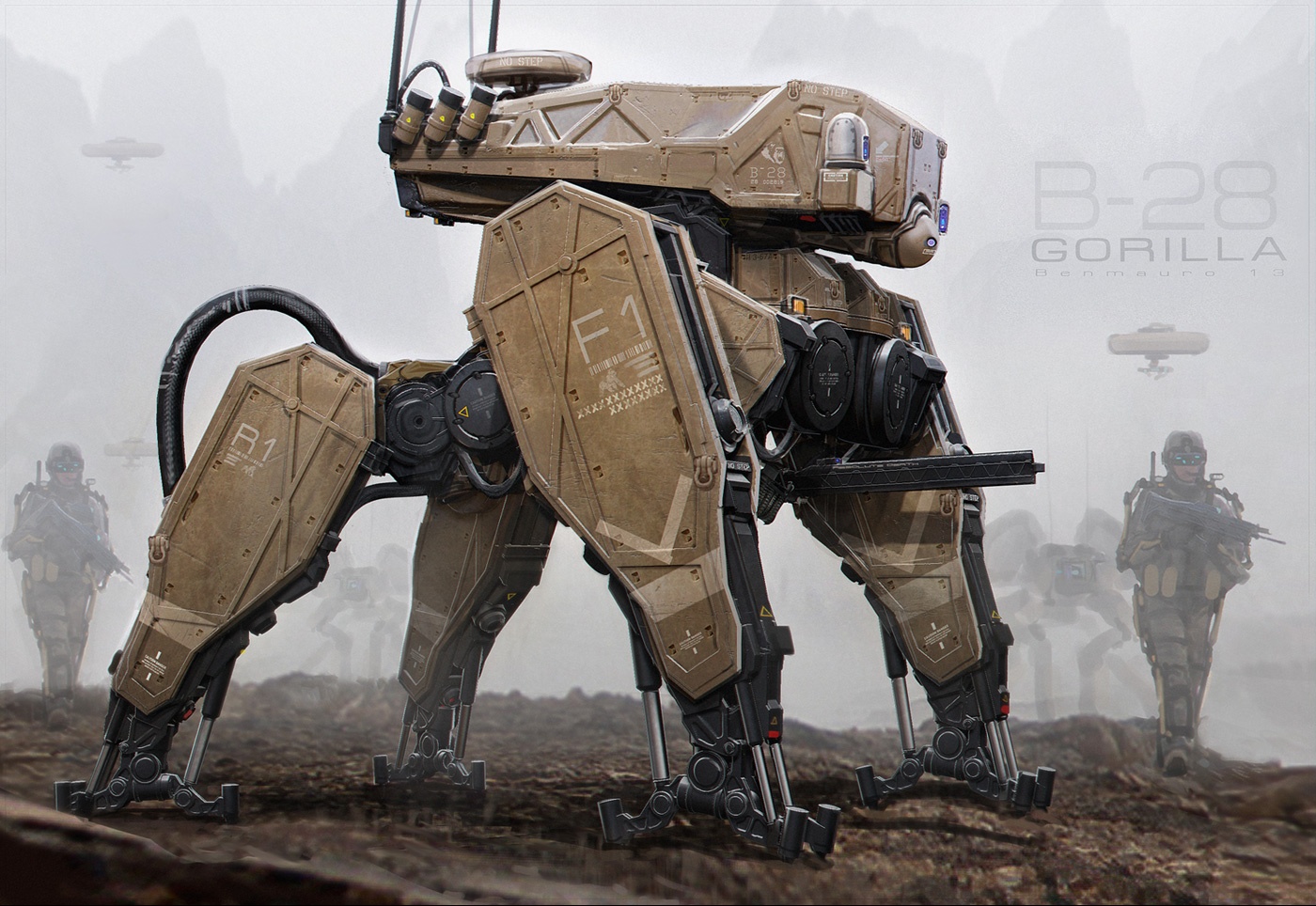 Gorilla Tank by Ben Mauro
Fortunately, all these brutal killer robots are just a figment of artists' imagination. There are a lot of works that represent nice robots, that we would like to see in everyday life. Indeed, robots don't always have to be harsh and merciless. They can also be cute and funny, with their own hierarchy and social classes!
"Mechanical Life" by Herner Quintero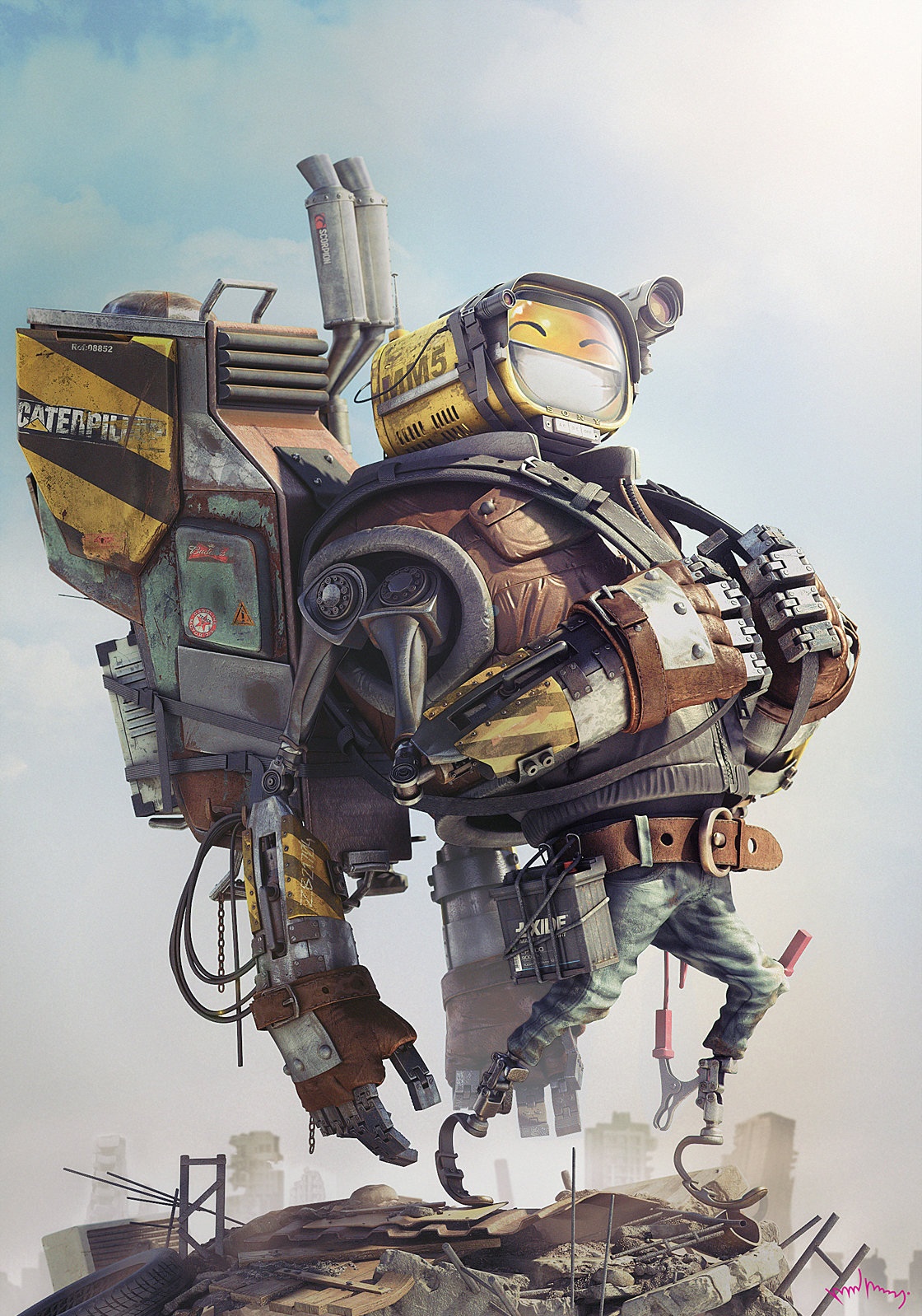 "Epic" by David Domingo Jimenez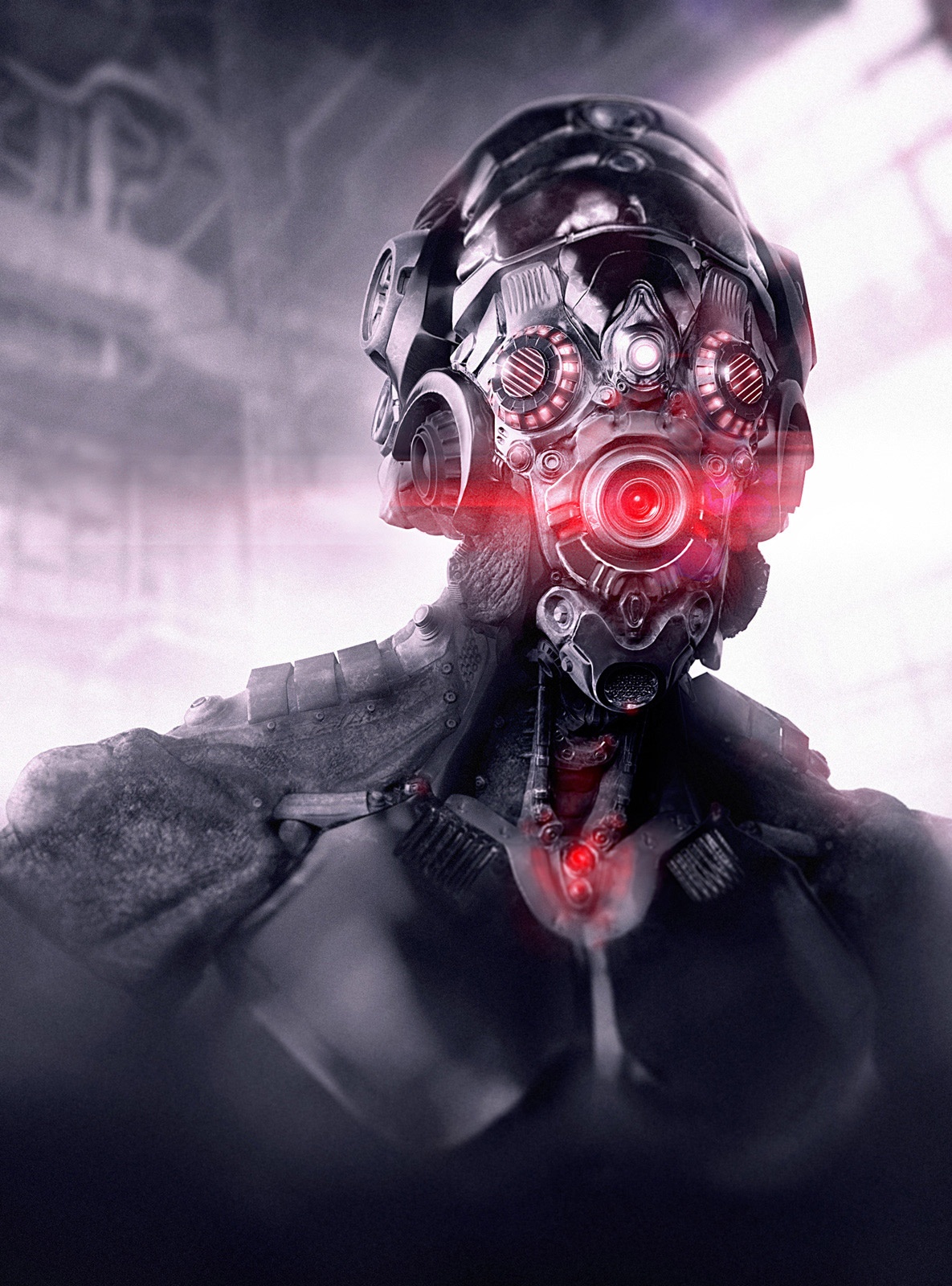 Alien cyborg by James Suret
Our team awarded "Best inspiration of the month" to the next work: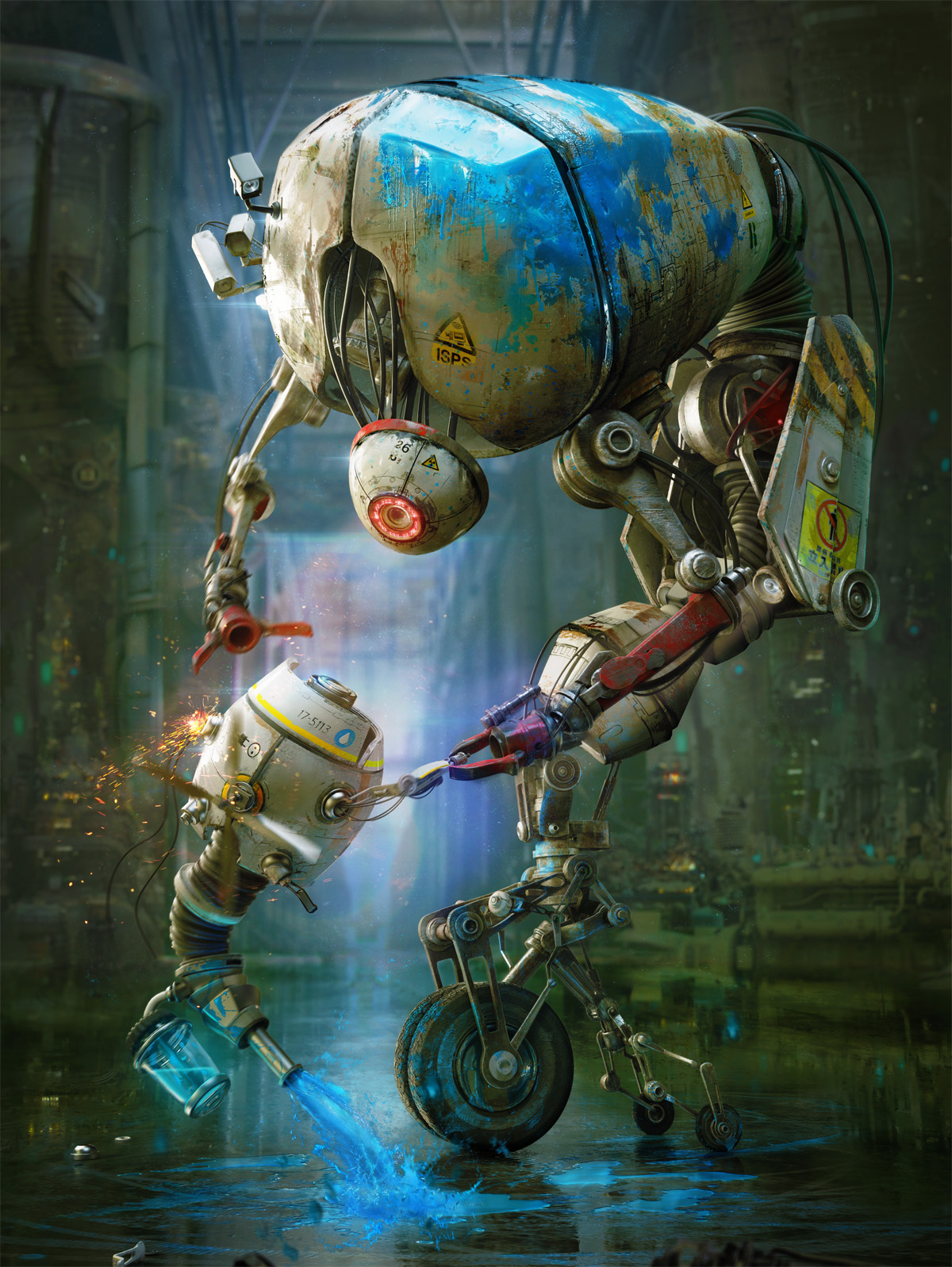 "Painting Robots" by Gleb Alexandrov
"It was somehow inspired by Battlestar Galactica and idea of Cylons. Creation of man, abandoned by him. Where lays border of responsibility for our dids?" – claims the author of the following work: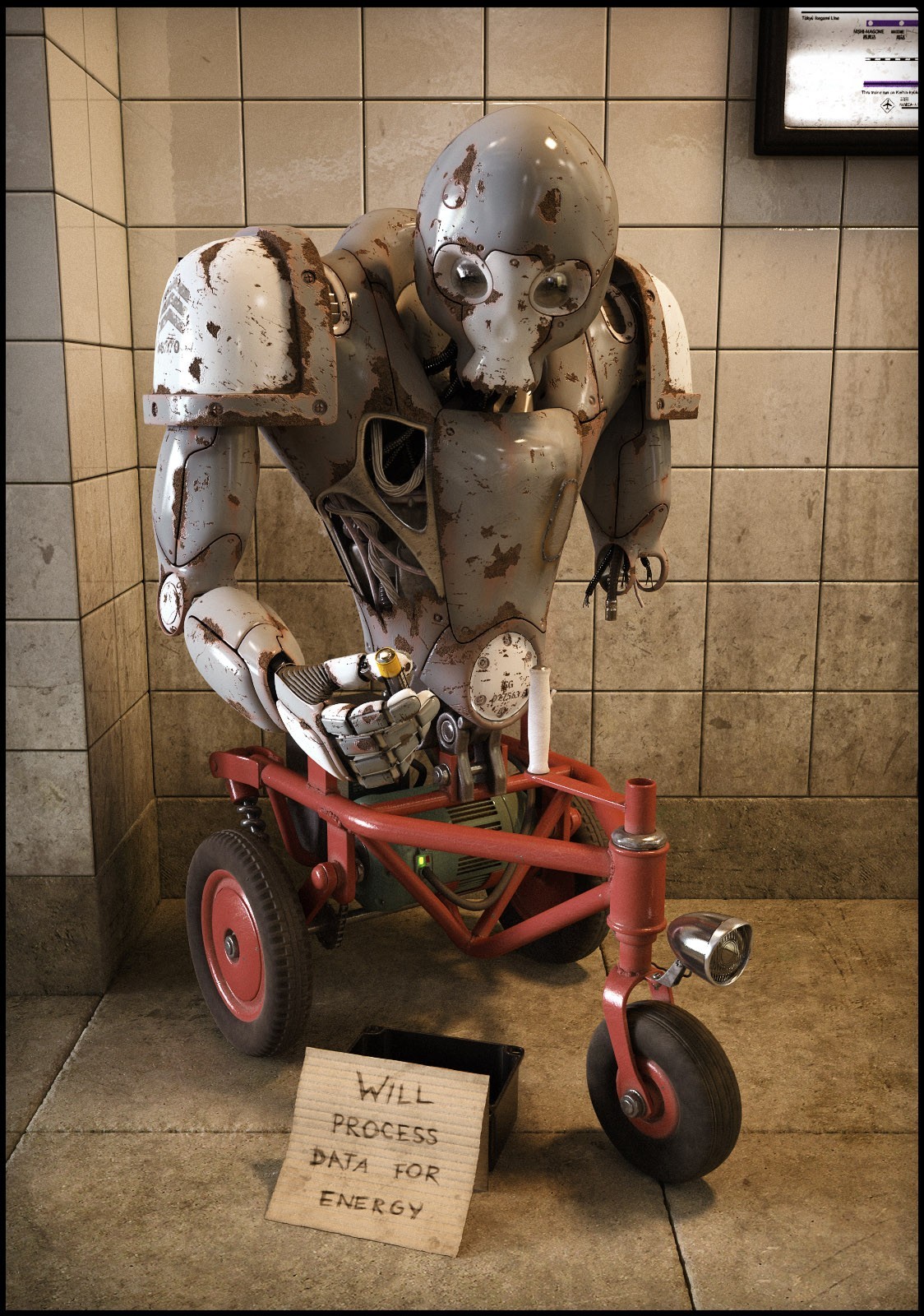 "Obsolete" by Pawel Hynek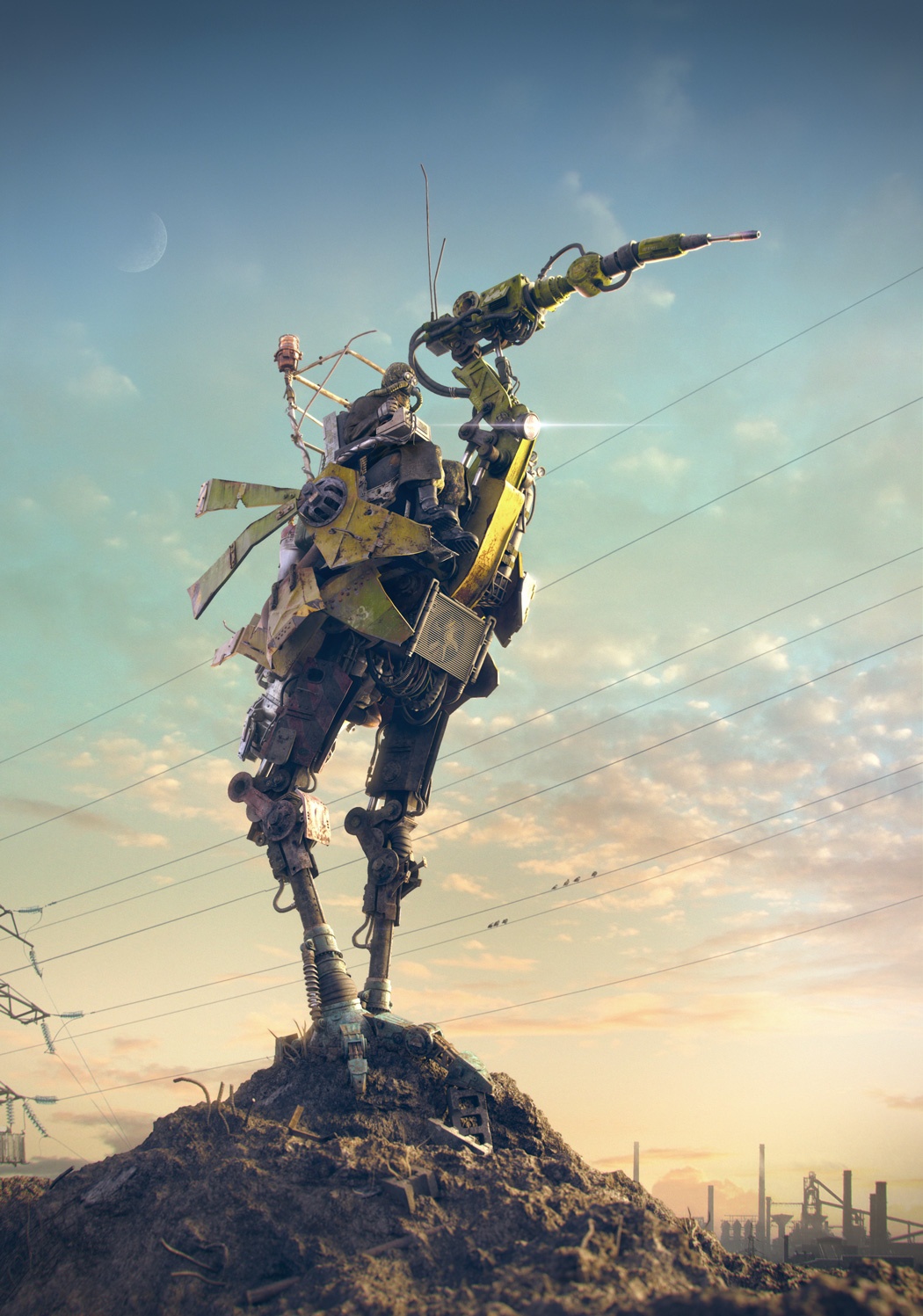 "EGR-8 Mobile Welding Machine" by Daniil Alikov
Other artists have far-reaching fantasies representing different kinds of relationships between robots and humans. For example, on the following image the creator is caring for his creation: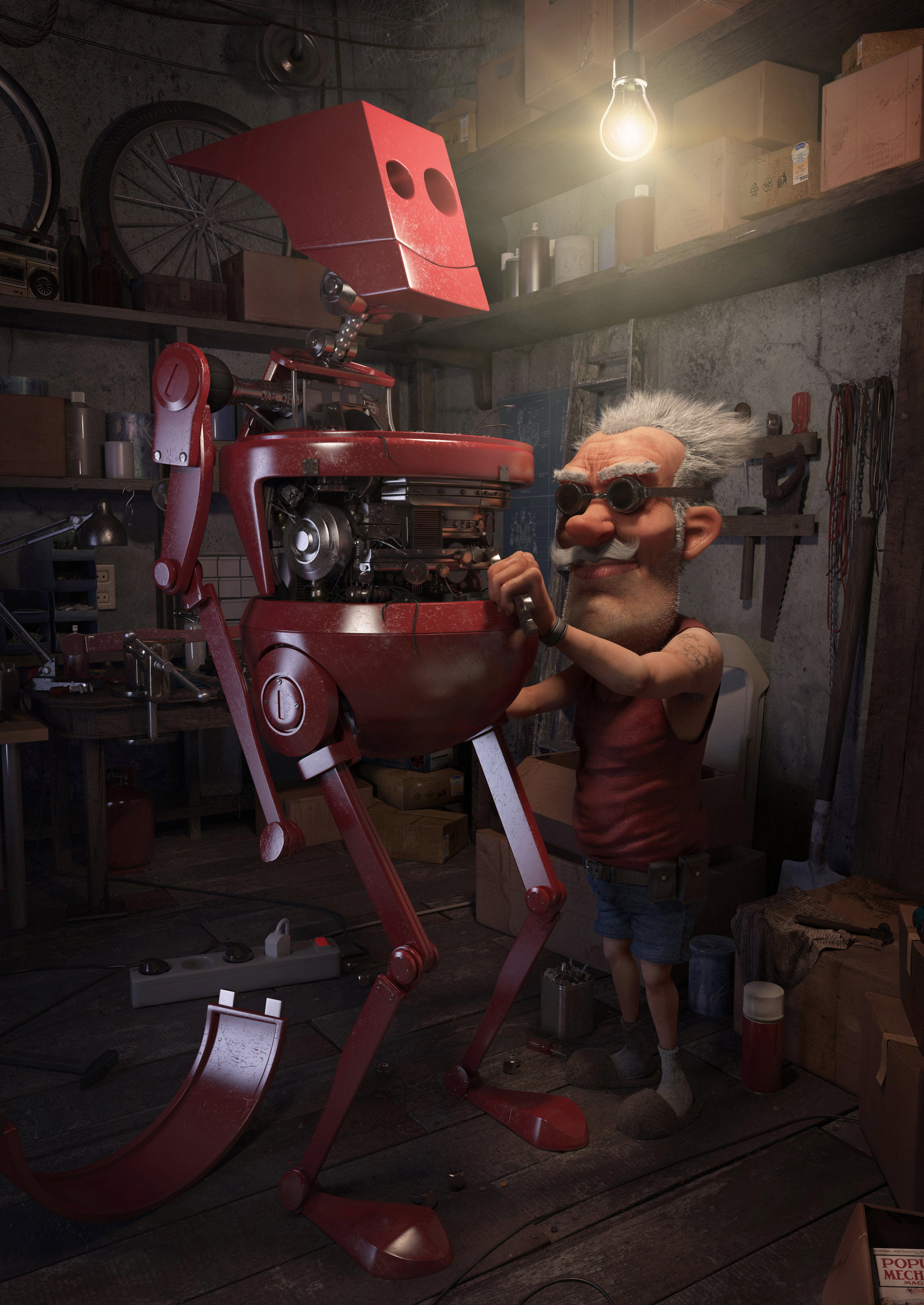 "Pop Mech" by Luigi Monaldi
Well, that's all for today. Whatever may be said, the future belongs to robots. Maybe they are already among us?..
Enjoy, comment, post…
And have a nice render!