Hello, community! Unfortunately, we remained silent for a couple of weeks. All because of our new competition which you are welcome to participate in!
As far as you remember, we've already written about advertising tricks and the fake 3d printing boom. Nevertheless, we should assume that in the future this sphere is going to take over a lot of common activities, duties and functions that we cannot even imagine. The events happened in the world of 3D-printing at the beginning of this year have proved it once again, and now we would like to tell you a little about these first steps of the 3D printed future in our present.
Unavoidable threat
The first thing that people say against a wide distribution of 3D printers is the possibility to make with their help anything you want. And who can guarantee, that you what only "good" things? Sure enough, many are afraid of unapproved production of weapon. While there is no legislation to control it, some progressive designers and constructors has already made first attempts.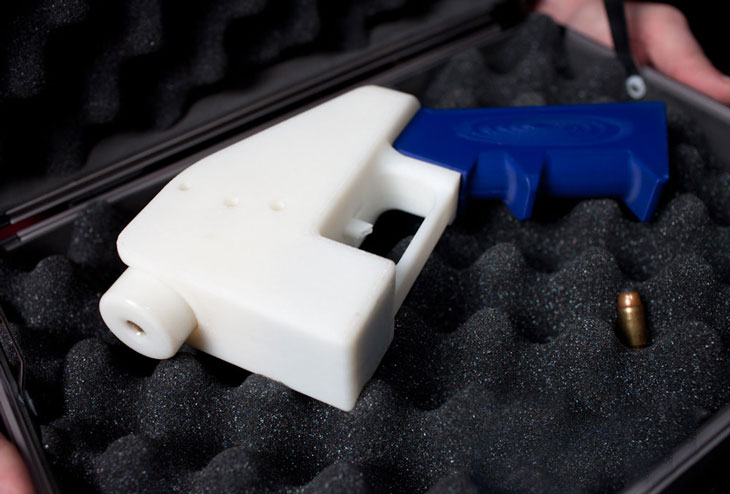 No doubt, everybody has already seen the first 3D printed gun, named "Liberator" designed by George Hyde. Two months after the first demonstration of this handgun, the US State Department has stopped the author from distributing the blueprints online. But the files have already been shared with tens of thousands.
Now the constructor from Japan has presented this video where he demonstrates a fully functional 3D printed revolver. The device includes a cylinder that contains six bullets. It's not an automatic device as you must prepare the gun for each shot. The weapon successfully fires up to six times per session. But it's not clear if the cylinder can be reused a second time by reloading, or whether it is damaged by firing.
Don't hurry up to be terrified. These guns aren't shooting real ammo and have almost no killing power. Previous attempts at 3D printed weapons typically resulted in "one shot" – weapons turned out damaged and destroyed after shooting.
Nevertheless, the following fact is evident: gun laws don't prevent people from acquiring firearms, even if they have to make them, and the technology to easily manufacture firearms at home is marching on.
From destructive guns to life-saving matters
On the New Year's Eve in China was held a unique lower-jaw reconstruction surgery. It would have been an ordinary operation but for one main thing. And no, we are not speaking about Santa and all this fairy-tale stuff. The matter is that the implant was 3D printed.
It was the first use of 3D printing technology for a reconstruction surgery in China. The patient suffered from a tumor which caused serious damage to her lower jaw. She was discharged from the hospital on the third of January. 'I didn't think I could look the same as before' said Ms. Sun. This surgery released her from 5 years of pain and revealed a long-lost smile.
During the operation Ms. Sun received a 3D printed titanium lower jaw implant. To make the prosthesis light weight and of good biocompatibility many 3D technologies, such as CT image reconstruction, computer-aided design and biomechanical analysis, were used.
Only a couple of months later we were able to see the second surgery along with 3d printed items. In U.S. this up-to-date technology has helped replace 75% of a patient's skull.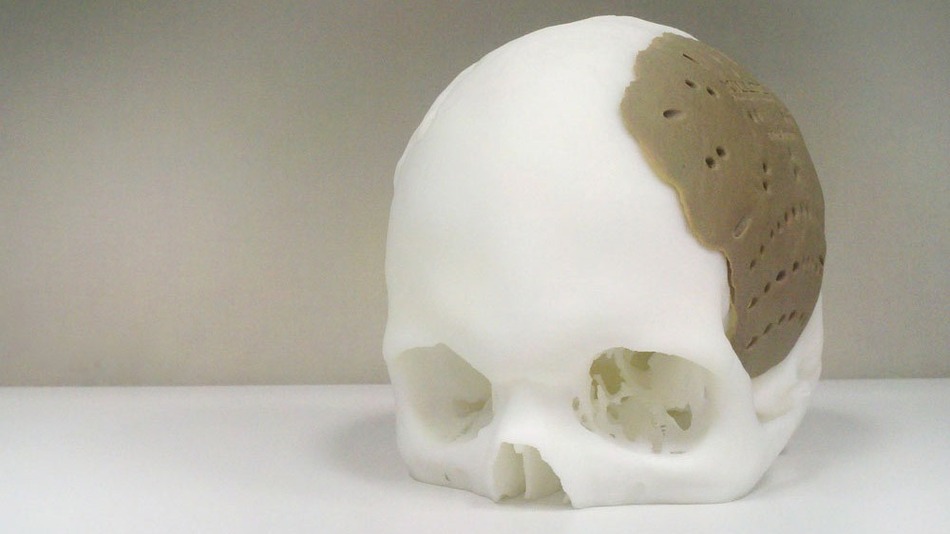 Medics are sure: 3D printing's advantage comes from taking the digitally scanned model of a patient's skull and "printing" out a matching 3D object layer by layer. The precise manufacturing technique can even make tiny surface or edge details on the replacement part that encourage the growth of cells and allow bone to attach more easily.
The possible patients include people with cancerous bone in their skulls, as well as car accident victims and military members suffering from head trauma.
So, now it's proved: 3D-printed implant can replace people's bones damaged by disease or trauma. Such possibilities represent just one small part of 3D printing's potential to revolutionize manufacturing and innovation.
In recent years, 3D printing technology in the medical field has received more and more attention. Hospitals all over the world are actively striving toward the development of cutting-edge 3D printing technology in medical applications. These surgeries are the first but very important steps to a new revolutionary level of medicine.
And now life-saving matters on a bigger scale
There has been a tremendous amount of excitement around 3D-printed houses. New large scale building 3D printers, which use a concrete material instead of plastics or resins, are being heavily researched in both China and the United States. In the meantime, architects in Amsterdam are constructing the first ever 3D printed plastic homes. The actual technology is still in its infancy, but something incredible was revealed some weeks ago.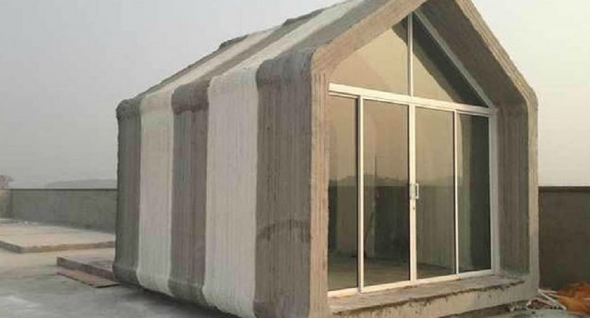 The Chinese company revealed photo's to 3ders.org of 10 homes which they claim to have 3D printed entirely out of recycled materials in just under a day! The process included the recycling of old construction stuff into a moist concrete material which was then extruded from an enormous 3D printer, measuring 32-meters long, 10-meters wide, and 6.6-meters high. It was used to print each of the structural components of the houses. The homes are printed in pieces at the WinSun factories, and then transferred to their final location where they are assembled by a construction crew.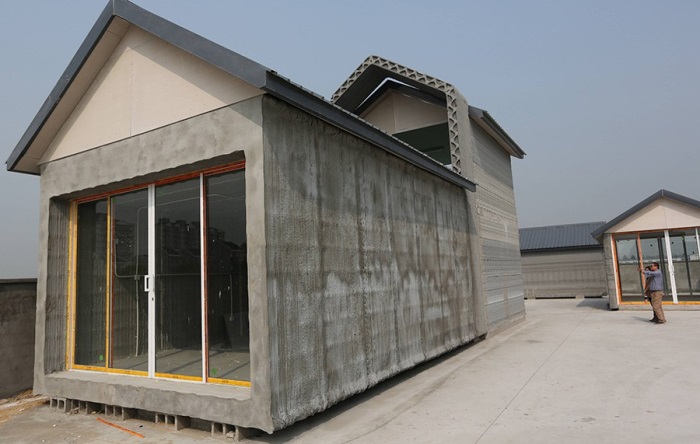 The company hopes one day the technology could provide affordable housing for the impoverished. These homes are selling for as little as $4,800. And this is not the final price, of course. People already say that in the future it can solve the problem of homeless people at least in the most developed countries.
Definitely, new technologies are very useful to the charity matters. And what is more: 3d food printers are in the pipeline. Feed them all!
So far this is all, but be sure to hear soon about some new experiments and innovation from the side of 3D-printing.
Waiting for our 3D printed future. Enjoy, comment, post, and have a nice render!