Hi everyone! We continue a series of short interviews with the best artists from Hum3D competitions.
Adam Marlow, the winner of the Special prize from the Exlevel on the Video Game SuperStar Challenge, will answer on five questions and give us a look behind the scenes of his winning entry.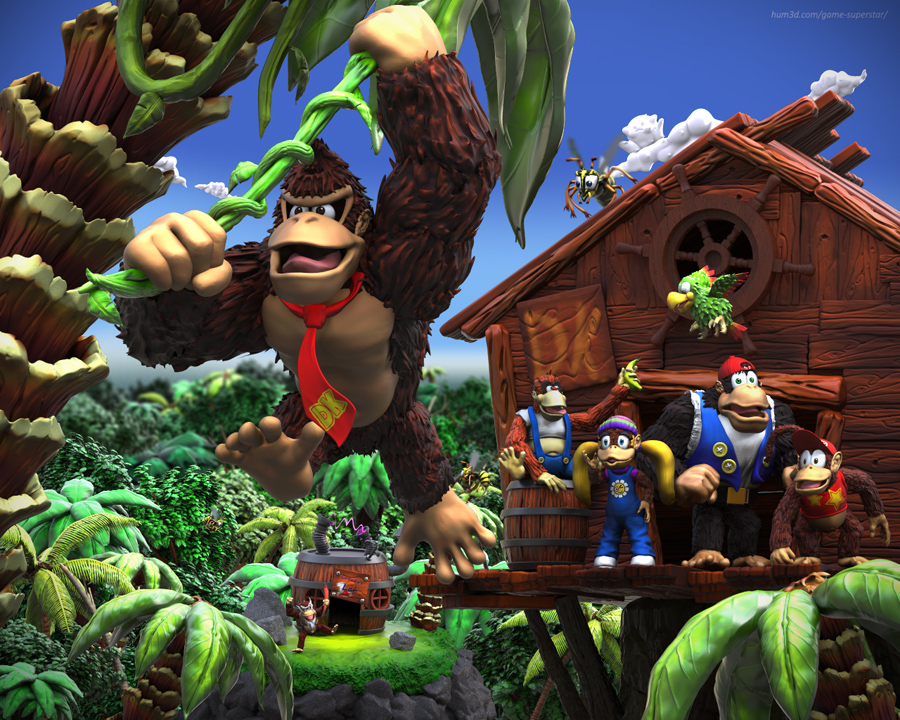 – Tell us a little bit about yourself.
Hello! My name is Adam Marlow and I am 23 years old from St. Clair Shores, Michigan. I have been working with 3D for 3 years now. I am currently looking for work and hopefully achieving my career as a actual 3D Character Modeler for Video Games and Movies. For right now, I am actually just a plain Grocery Store Worker and fighting tooth and nail to break away from that. I got my Associates in Media Arts and Communication from Macomb Community College in 2016 and post that I have been just learning and applying new programs and workflows almost every day trying to put together a attractive portfolio. I would work at my Grocery job at midnight, take a 3-4 hour nap and just work on 3D projects for a good chunk of the day on repeat since 2013 to this day. I recently had the opportunity to sign up for some professional Character Modeling classes and I learned so much from them. I am known for being very persistent with finishing my work and being very detail oriented. So basically, hopefully the grind will pay off one day because I am not stopping!
– Where did you find the inspiration for your latest entry?
My inspiration for my entry was primarily the Nintendo 64 game, Donkey Kong 64. I grew up with that game and it is definitely my favorite from the console next to Star Fox 64. Most of the Characters from that game never really appeared in later games of the Donkey Kong Series so I wanted to give them a more Stylized and updated look. I love the fresh atmosphere of that game so I wanted to incorporate that in my Entry. I littered this Entry with very subtle references from the entire Series in general, but Donkey Kong 64 is the main inspiration.
– Could you please show us any additional images from the work process with a short description.
Definitely, most of my process are from the Hum3D.com Forum but there is a image I never put on there. This image shows all the different props and additional elements I put into the scene. All the nature was modeled, manually placed and rendered in Keyshot in Layers from Foreground to Background to make sure my computer doesn't explode when rendering. Every single leaf and tree was hand modeled and placed manually to give that very authentic and varied Jungle Tree Look.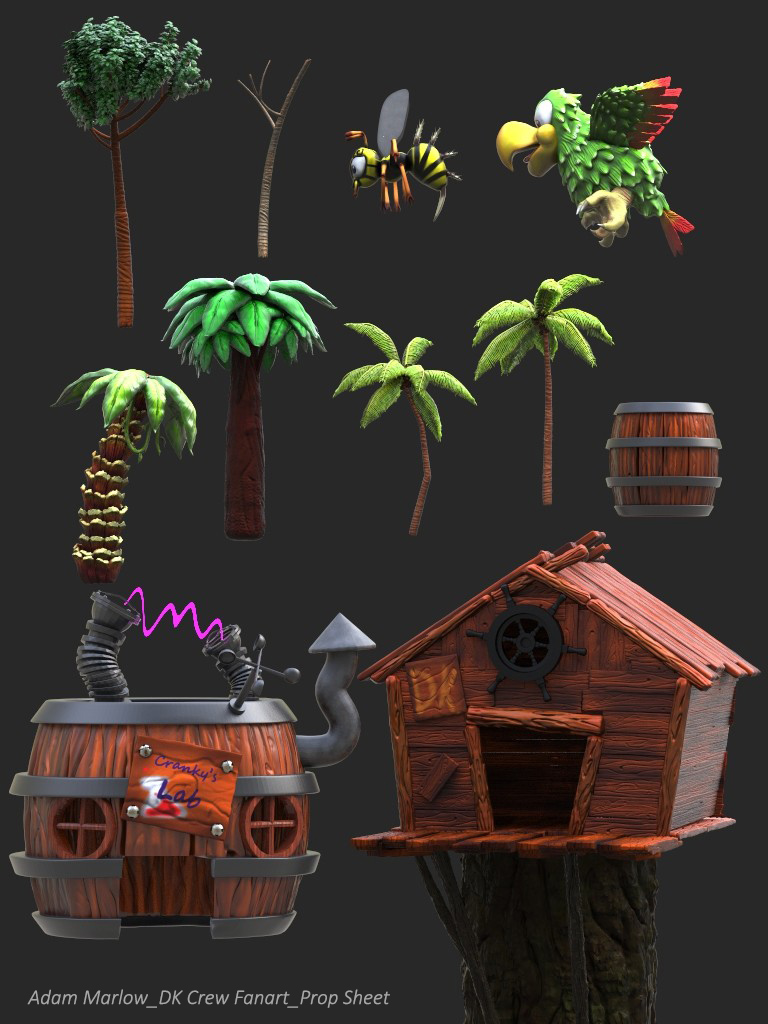 – Please tell us your five short tips for creating realistic renders?
Five Short tips on creating realistic renders would actually include a few different things that come into play.
First, Looking at references for recreating realism is essential for giving you the layout on how you should tackle almost everything in your workflow.
Second is for Modeling, look at the edges of your object and start to visualize in your head the silhouette of that shape. Seeing how everything is proportion to each other is important.
Third is for texturing, do not wimp out on the details, really spend some time and either make your own textures or manipulate presets in whatever program your using. Play with colors that fits best and remember to look at your color wheel.
Fourth is Lighting, look at your reference and really see the lighting. See how the materials interact with your type of light and observe how the shadows also appear from it. Depending on the object and lighting, adding a Rim-light can also give good results. In my opinion, Lighting is one of the most important aspects when trying to achieve realistic renders. For my piece, I looked at a lot of Jungle Landscapes to really get the feeling down.
Fifth, if you are making just images of the render, if allowed, try to edit it in a program like Adobe Photoshop. You can work wonders with Photoshop to really improve your images and actually getting rid of a lot of the hassle with the other aspects of 3D.
– Could you please share more of your works? Which one is your favorite and why?
Yeah not a problem! I really only have one to show for right now.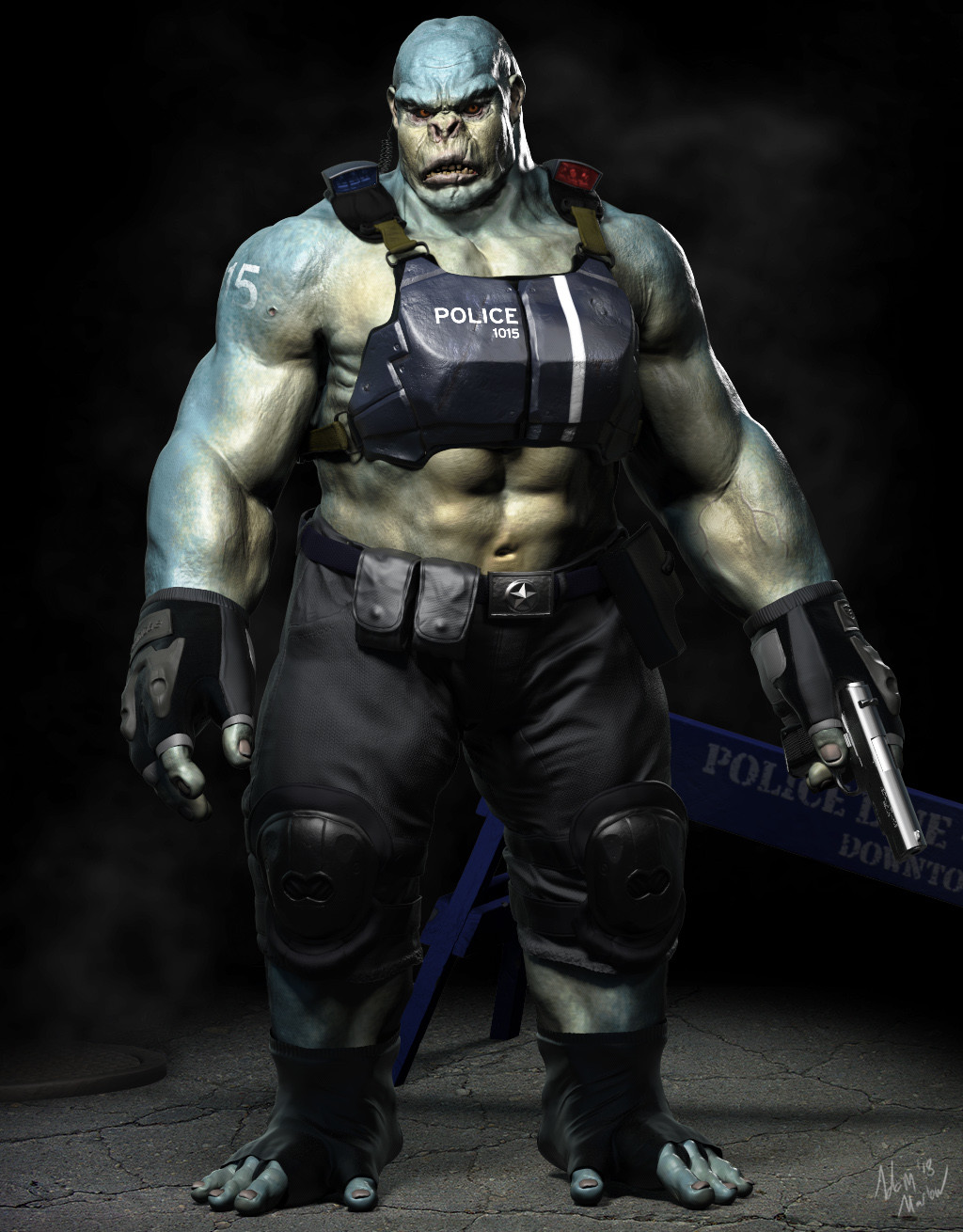 This is my most recent piece for my Portfolio and this Character was created in a design Workshop with industry concept artist, Jerad Marantz. This project is my favorite currently because I learned so much from it and I definitely grew from it. I learned about Anatomy, Proportions, Hard Surface Modeling and so much more. I'm working on a new piece now that I am excited about and is going to be a completely different challenge than I am use to since this one involves more of a real time rendering workflow. Stay tune on my Artstation for when its done and I will be posting a progress blog there soon.