Hi everyone! We continue a series of short interviews with the best artists from Hum3D competitions.
Alireza Davvari, the author of work "Fantasy Tesla Car" will answer on six questions and give us a look behind the work.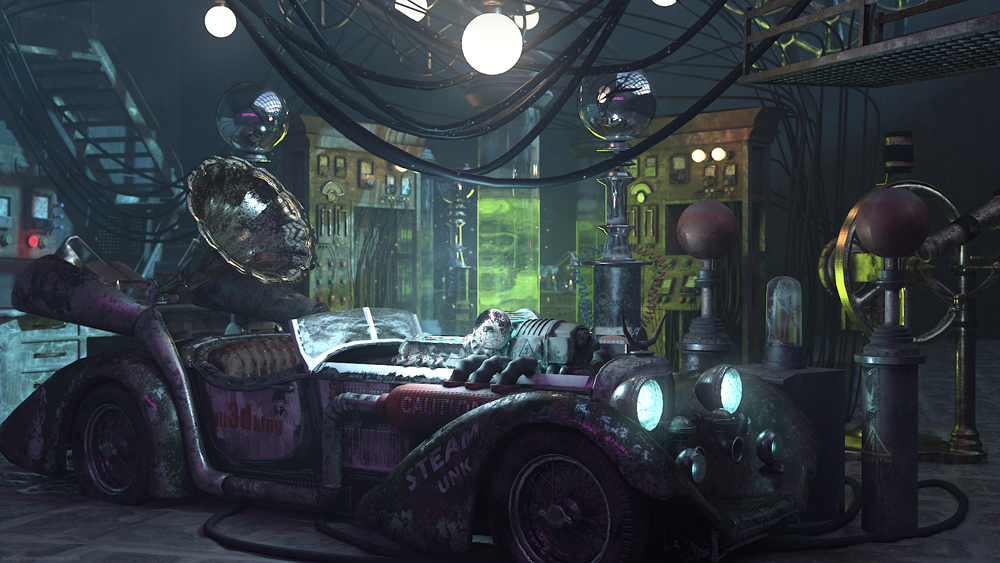 – Tell us a little bit about yourself. How did you become a 3D artist?
I started 3d modeling about 15 years ago. I started my work with a book about 3ds max. I always liked to create the world and environments I dreamed and I liked to work in a game industry so when I saw 3ds max for the first time I said: "That's the thing I need to learn for my purpose". Now after 15 years I am working and teaching advanced 3ds max and software like Substance Painter, Substance Designer, Speed tree, Zbrush … and I am working on my own video game with my small independent team. modeling and working with 3d software is fun for me and I love my work.
– What's your favorite aspect of creating 3D art? Is there something you specialize in and enjoy the most?
Each aspect of creating 3d art has its own charm but I like complicated modeling and texturing especially when I am painting my scene with Substance Painter or creating procedural textures in Substance Designer. I like magic and fantasy arts because they are not limited to the physical world and you can create feelings much better than real life works. I specialize in environment creation and enjoy it but one of the fields I like to work too is character modeling.
– What or who inspires you today?
These days I am inspired by steampunk works from concept art to photorealistic ones. I like steampunk age and the fantastic forms of objects and moods in those ages but except that there are lots of persons and artworks, games and films I am inspired. For example movies like "Pan's Labyrinth", "The Brothers Grimm" and some painters like "Francisco Goya " or "Joseph Wright " especially with his drawing "an experiment on a bird in the air pump" which has very amazing lighting and moods in faces of the painting.
– Please tell us your five short tips for creating realistic renders?
– The first rule in creating stunning and photorealistic art is seeing pictures as more as you can, collect a lot of reference about the thing you want to create. Have some study about the thing you want to create.

– The second rule is to model object as precise as you can .do not say " I will fix that in texturing". Proportionality in dimensions is very important in modeling.

– The third rule: always unwrap your model.

– The fourth rule: use powerful painting and texturing programs like substance painter in texturing for having more control on parts of your model. A real model has not uniform and 100 percent clean material on all its parts give the model some disorder in texturing.

– Fifth rule: when you are lighting try to put lights in right place and intensity as they are in real life for example if a room must be lit by sunlight as real life do not use another extra source except sun and portals. Try to study about lights.
– Could you please show us any images from the work process with a short description.
I was working on a scene one month ago. I called it "A winter dream after snow". It shows a winter snowy night in fantasy workers and poor village. The form of living places in this city is not usual and when you look at this you say: "Oh my god how someone can live In that strange cabins in the cold winter especially in the wooden tower form cabins". But as you see all the people are calm and happy in this city and there is a warmth of love in this city which is stronger than the cold winter. In this city, there is a shed with a different form and actually, it is a bar which workers have fun times in that bar after working time. This artwork is based on one of my dreams. the models are created in 3ds max and Marvelous Designer and painted in Substance Painter.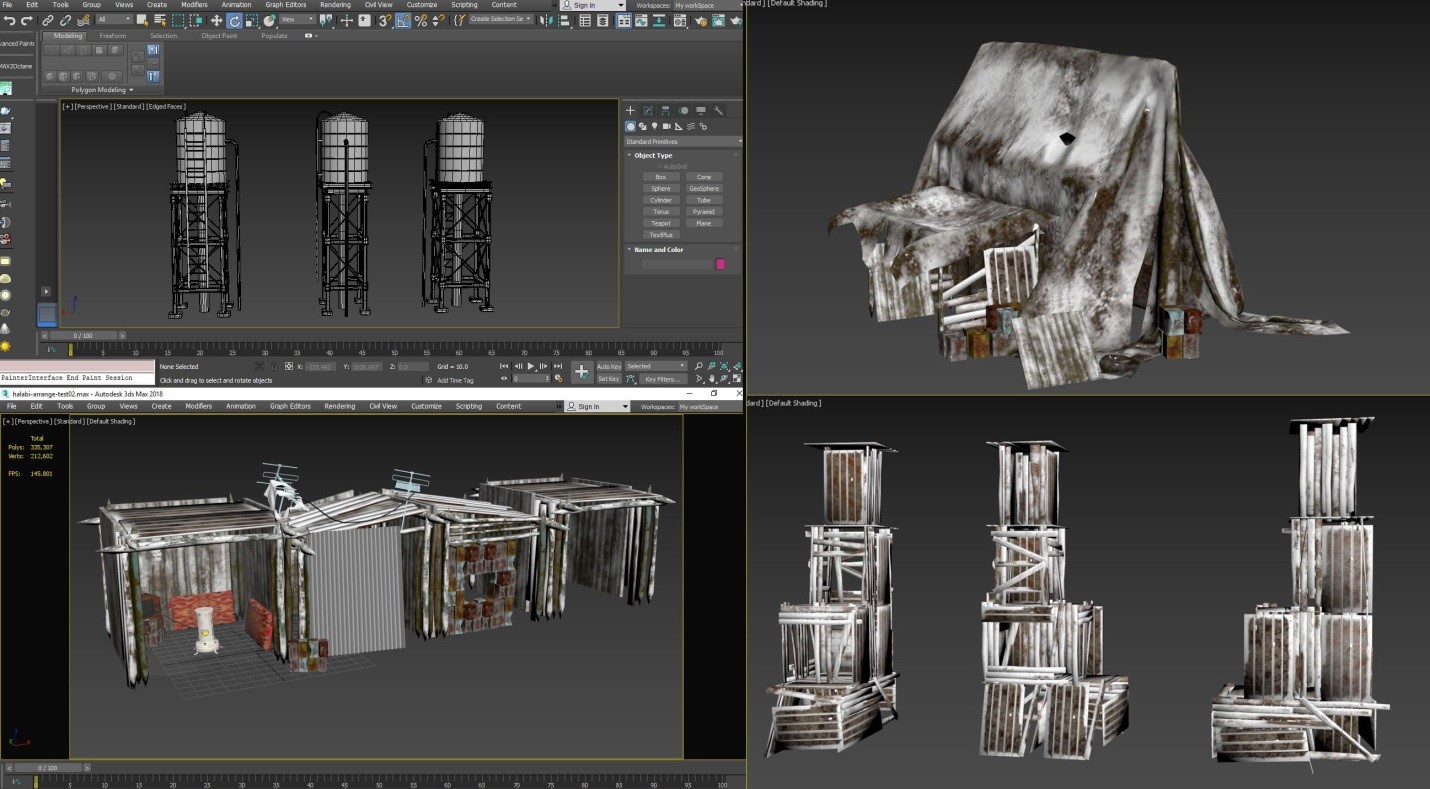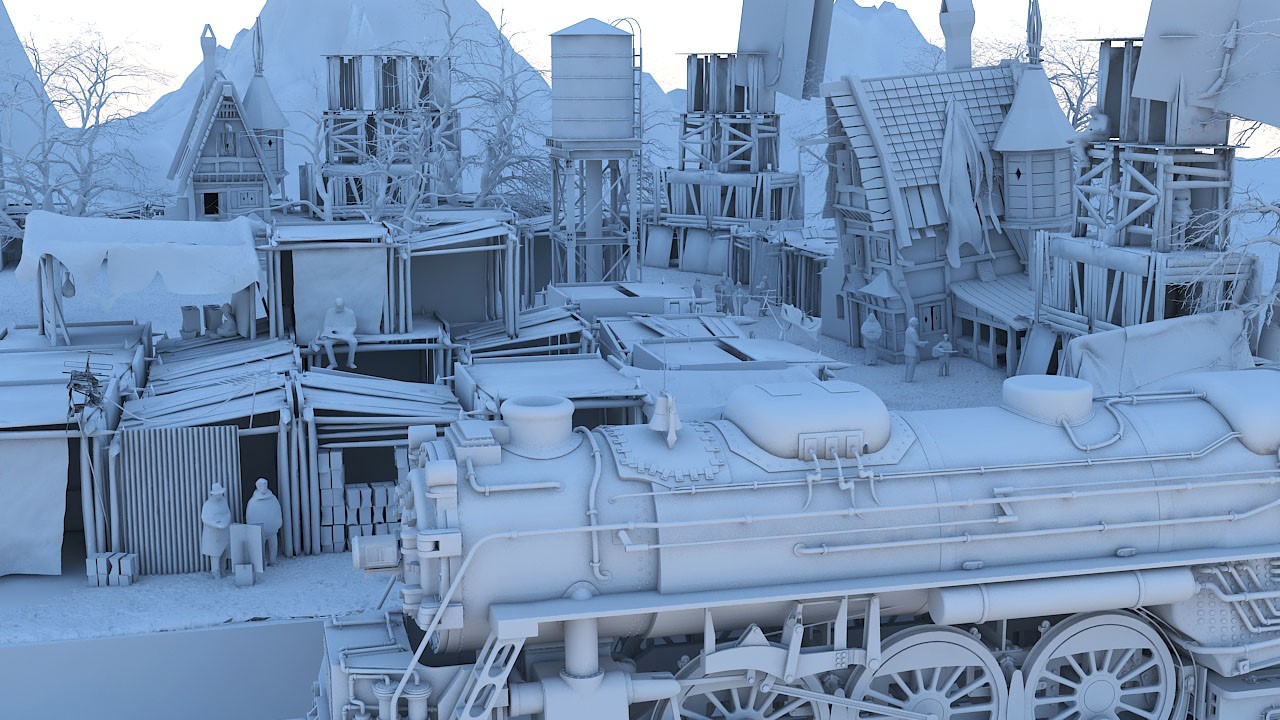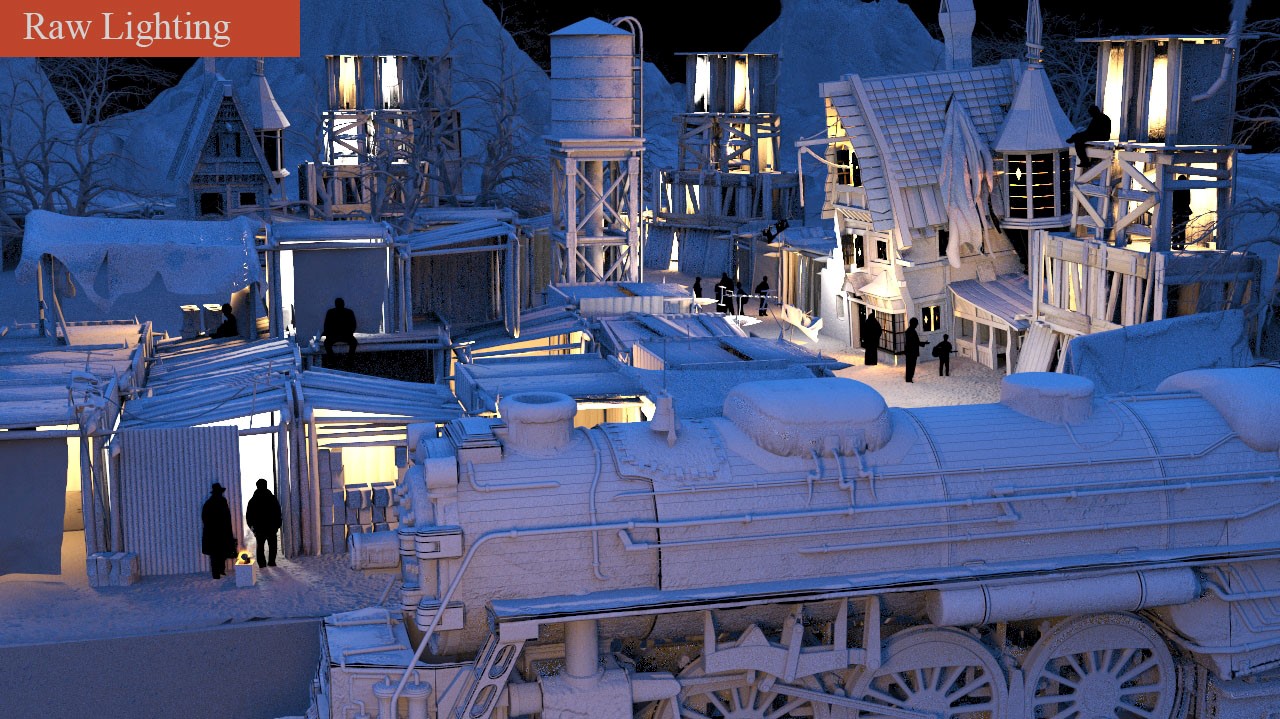 – Which of your designs are you most proud of and why?
I like all my models because they are created based on my feelings but my last work in previous question "A winter dream after snow" is one of my works I am proud of or the work I sent to challenge "Fantasy tesla car" and these days I am working on a steampunk project which will be one of my bests.