Hi everyone! We continue a series of short interviews with the best artists from Hum3D competitions.
Anupam Das, the winner of the special prize from Corona team for the "Best render that made with using Corona" and Exlevel team for the "Best environment with plants", will answer on six questions and give us a look behind the scenes of his work.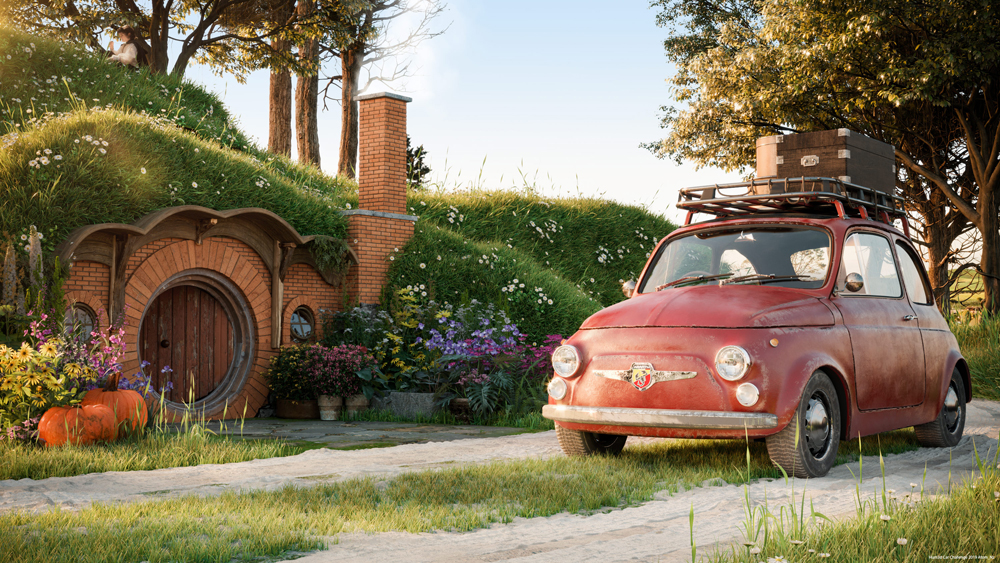 – Tell us a little bit about yourself. What do you do and how did you become a 3D artist?
I live in Auckland, the city of sails in the midst of beautiful nature and kind-hearted peoples. I am very enthusiastic about motorcycles and love reading thriller mysteries.
I am a part of One to one hundred team as an architectural visualizer. After I graduated from high school, I went on to pursue Fine Arts in 2008. While I was going through the first year I took interest in 3d arts. The entire idea of visual graphics and cinematics were awe-inspiring for me. I also started to learn 3d as I was doing my fine arts. But after 18 months I completely shifted myself from fine arts to 3d multimedia. The reason being, I have listened to my heart and that is what I felt doing. I understood the fact that it's difficult to establish myself as an artist without dedication whether in fine arts or 3d arts. So I have chosen the one which I was happy to work hard at. In 2010 I got a scholarship to learn animation from Media Design School. After I have graduated, I got the opportunities to work on TV series such as Spartacus, Monster Vs Aliens, Vegetales and various animation projects under TV Advert agencies. Mostly I have worked as 3d Modeller and at a TV Agency, I had the role of 3d Generalist where I got to work on character animations. Awesome. I have learned the tools and trade of 3d visualization. I am still learning and looking out to find my own artistic style.
– What's your favorite aspect of creating 3D art? Is there something you specialize in and enjoy the most?
I have great respect for all form of artists in the world. But I feel, a movie (cinema) is one the best form of art. It's a group of multiple artworks. It's collaboration in the highest and synchronized form if only I can imagine. I think being into 3d, it gives you a blank canvas to create a movie and that's the favorite aspect for me. There is no limit which we can't create in 3d software. It's so evolving.
I have mostly worked and learned poly modeling as my specialization. Currently, I am learning to specialize in Unreal Engine. It's very satisfying to get real-time rendering.
– What or who inspires you today? Are you a member of any art communities? Any favorite hashtags you check on a daily basis?
Architecture and nature inspire me the utmost. Well, inspiration can be a little spark that can be found in a spec of our imaginations. Modern architecture brings me the knowledge of style, art, composition, colors, materials which I need for my visualizations, and nature is an inspiration to my inner self.
I am not into art communities but I am a member of Urban Sketchers Auckland. It's a meet up organized through social media regularly once to twice a month, where we go outdoors just sit and sketch. It's very nice.
The hashtags I follow regularly (top5):
#the_simple_machine
#allofrenders
#motogp
#archdaily
#TheGlobeWanderer
– Please tell us your five short tips for creating 3D art.
The short tips for creating 3D art are as follows. I would like to take a more holistic approach towards the creation of 3d art as I know that you can gather technical information from elsewhere.
– Follow and create a library of references. It can be photos, images, artwork, songs or books. It helps us to create an eye for art.

– Indulge yourself something other than 3d, it could be any hobby which you like. Not only it helps you grow more, but you also meet more like-minded peoples and it will make you more content.

– A great artist has their style their own identity. We should try to find our own styles. It's the way the art speaks to us. For example "The art of Mark Maggiori". I have discovered him recently.

– Appreciate critics and work hard. Believe in the process.

– Spend time with the people who love you.
There is no art without inner self, without a soul, It's important to listen to the inner self and treat it right.
– Could you please show us any images from the latest work process with a short description. Where did the idea come from? Did you learn something new?
Could you please show us any images from the latest work process (it could be any of your work) with a short description. Where did the idea come from? Did you learn something new?
I would like to show the work I have done on the project called the Cabin.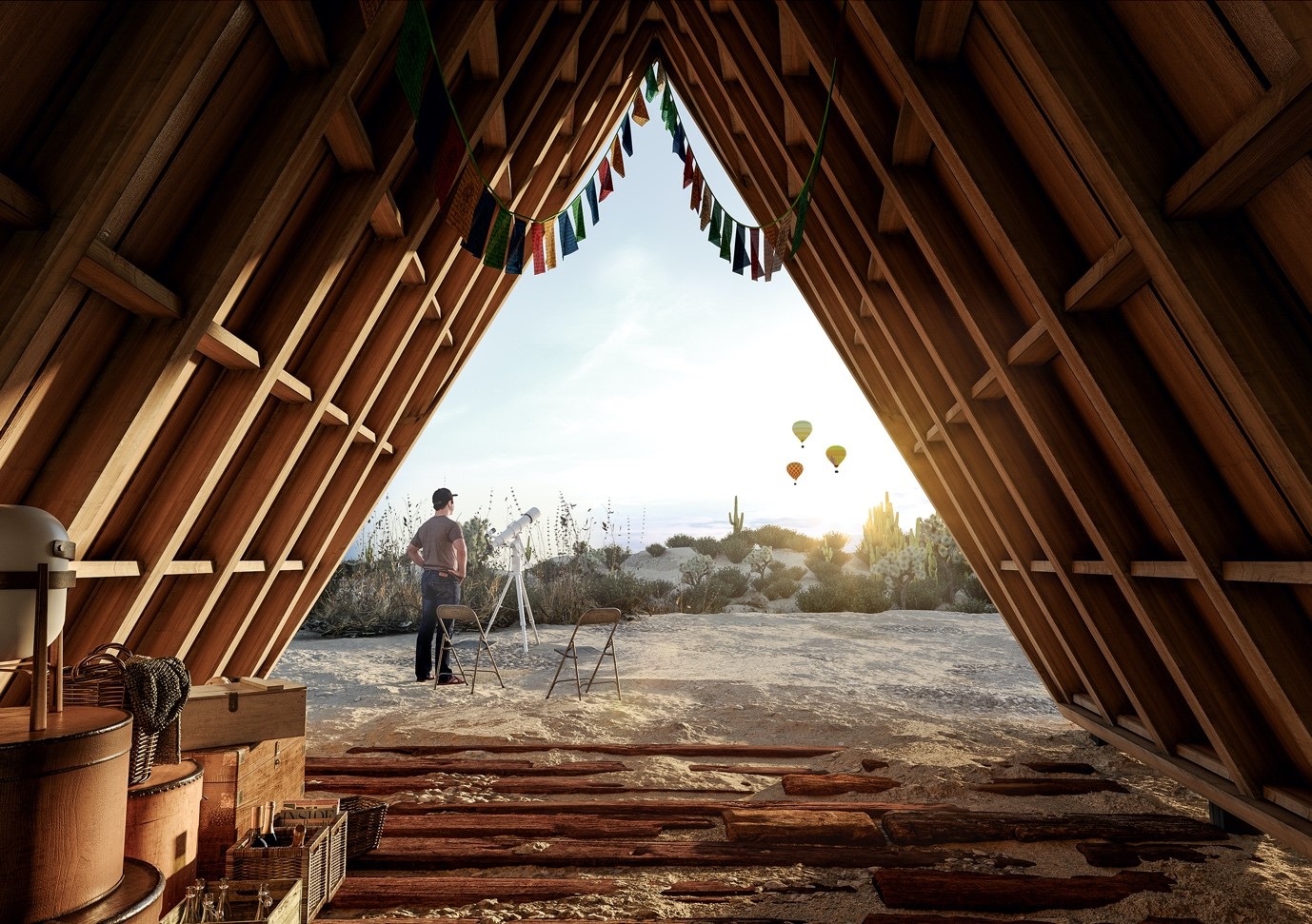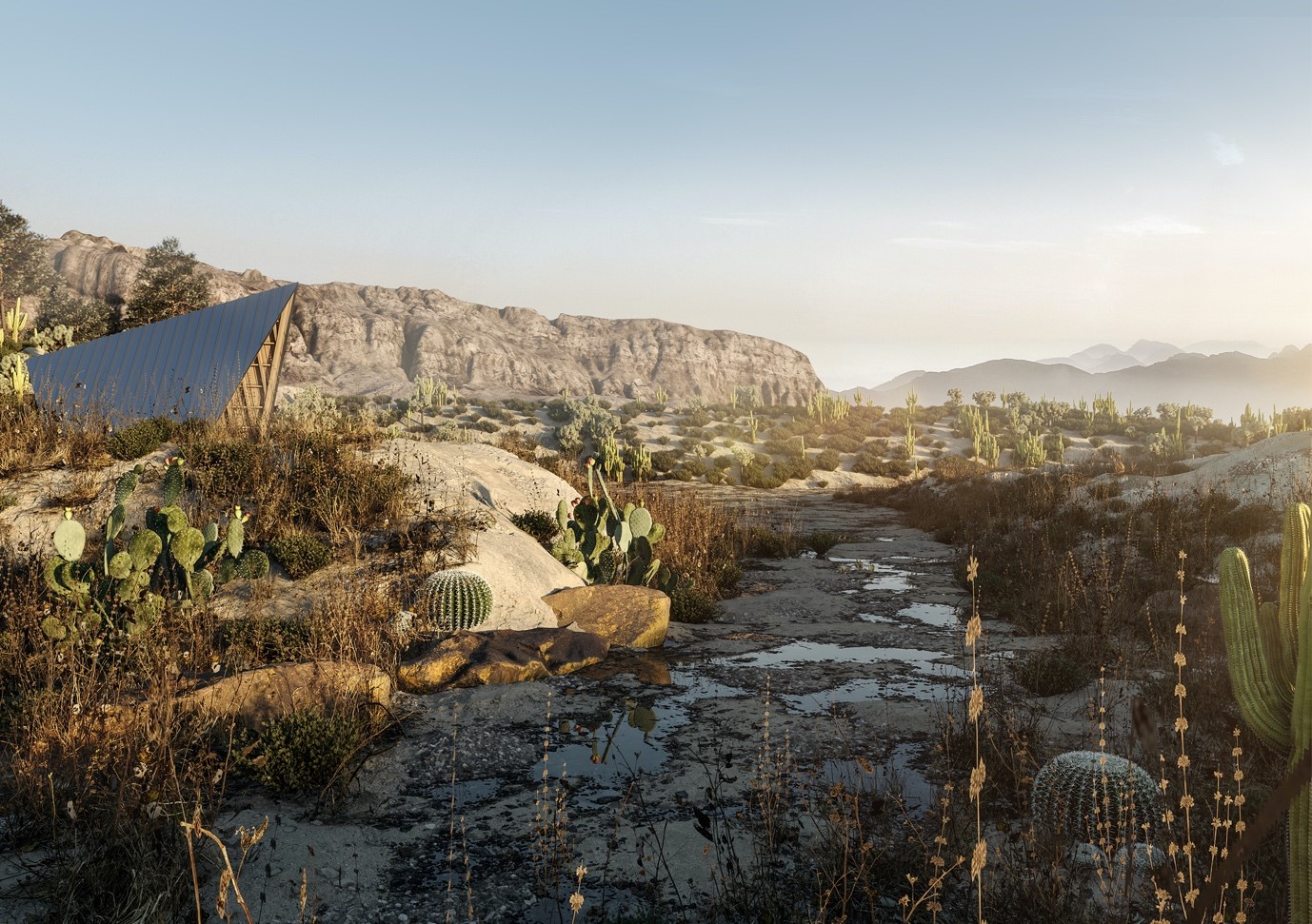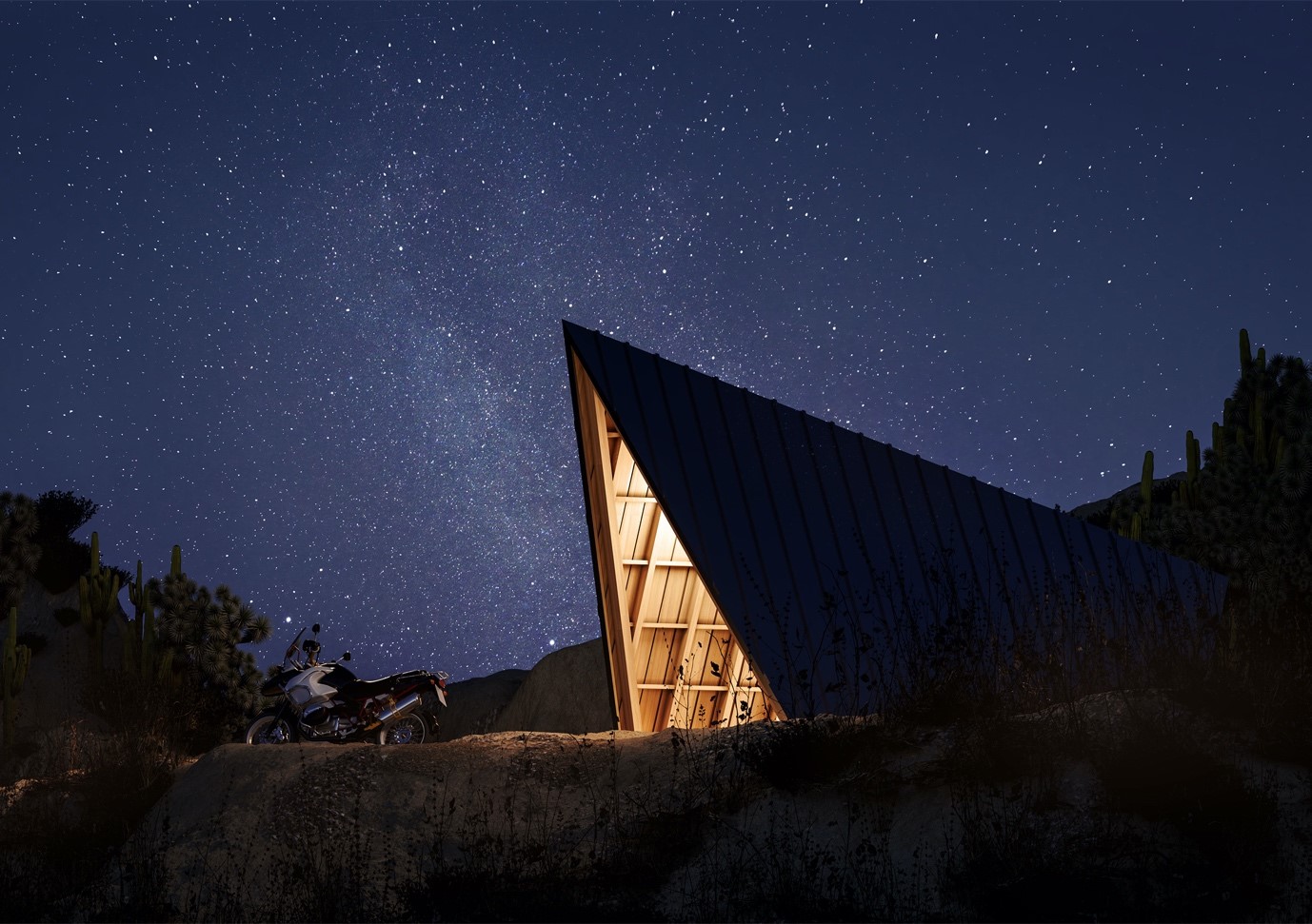 I wanted to create a concept of Cabin. This is an Idea of a cabin located in a deserted land where travelers can wait, take a break and get rest or recharge themselves. I actually imagined myself traveling with an adventure touring motorcycle across countries where I could stop and absorb the view from this cabin. Sometimes while I am riding my motorcycle fast, life seems to go slow with the view stretching on the corners of my eyes.
I learned the Megascan mixer for the first time in this project. All the textures were created from Megascans and Megascan mixtures. I very thank ful to Megascan.
– Which of your designs/part of scene/model are you most like and why?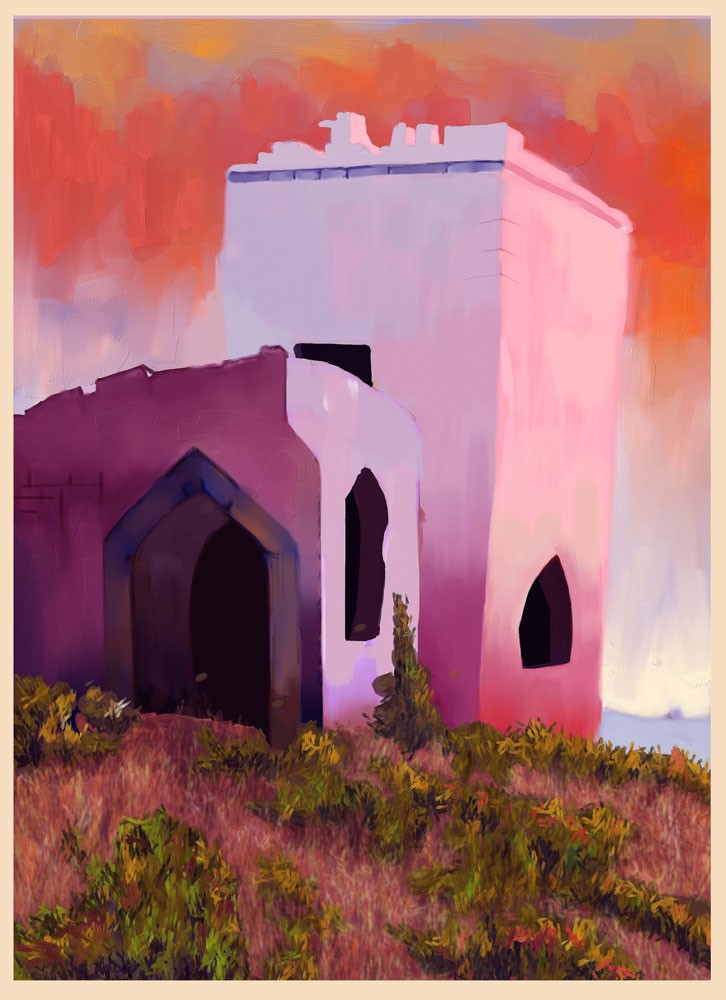 This is a painting I love because I have painted it when I was 15, It was from the place which is very close to my heart. The school, my friends and my childhood are connected to that place. This is a part of an old fort.
I thank wholeheartedly you and the entire team of Hum3d to give such an opportunity. I am very obliged.