I was waiting to see if I would have time to do something interesting for such a great challenge before I started posting some stuff. Right now I'm at a point where I'm ok with what I have so far so I guess its time to start posting.
My work is character driven and here is the short story behind it:
Deep space exploration became possible when enhanced humans became a reality. With adaptive respiratory systems, assisted hibernation, nano skin and other advanced bio techs we managed to create human beings capable of resisting the extreme conditions of deep space exploration. Anya is one of the first enhanced humans called Planet Hunters, who travel across our galaxy looking for another Earth.
This is an early rough 3d concept.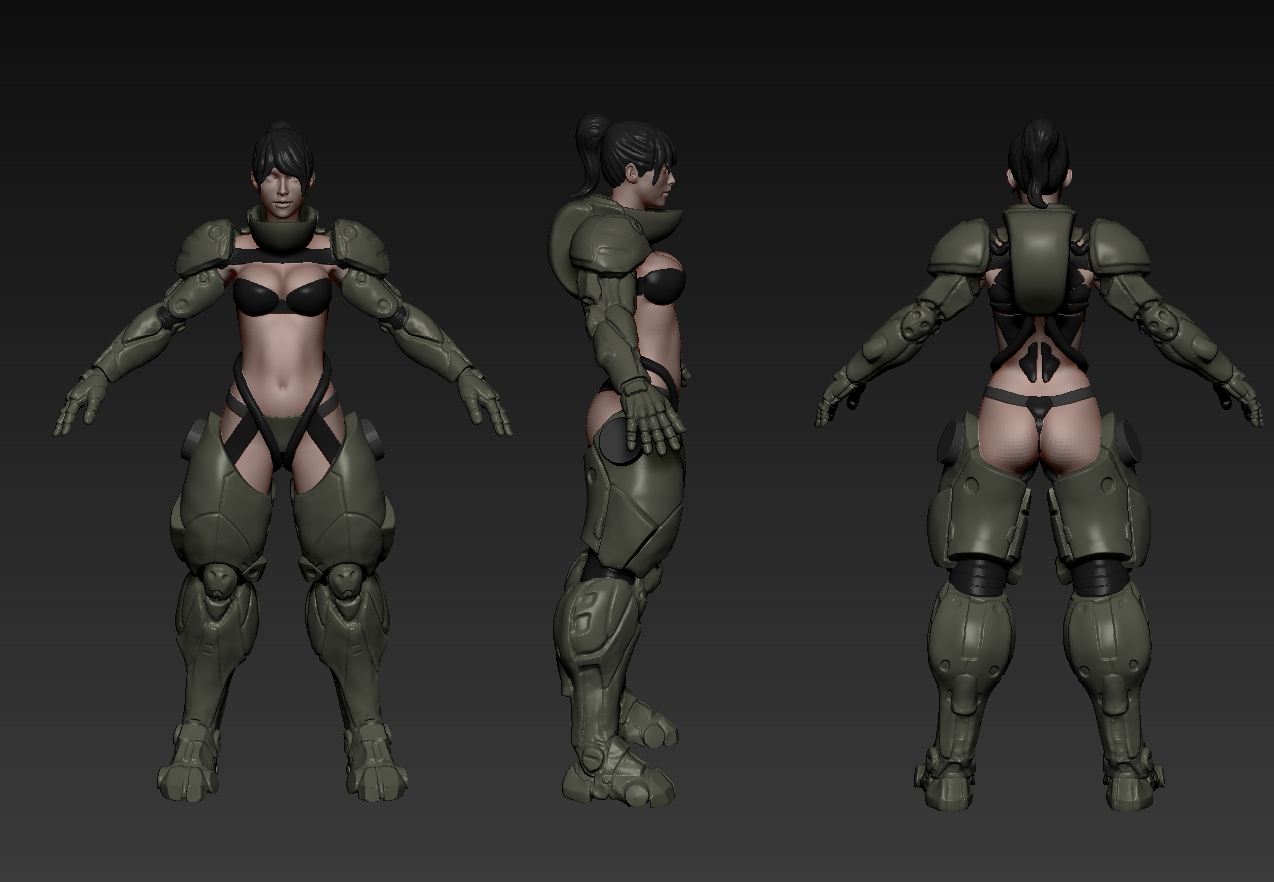 And this is the first version of clean topology.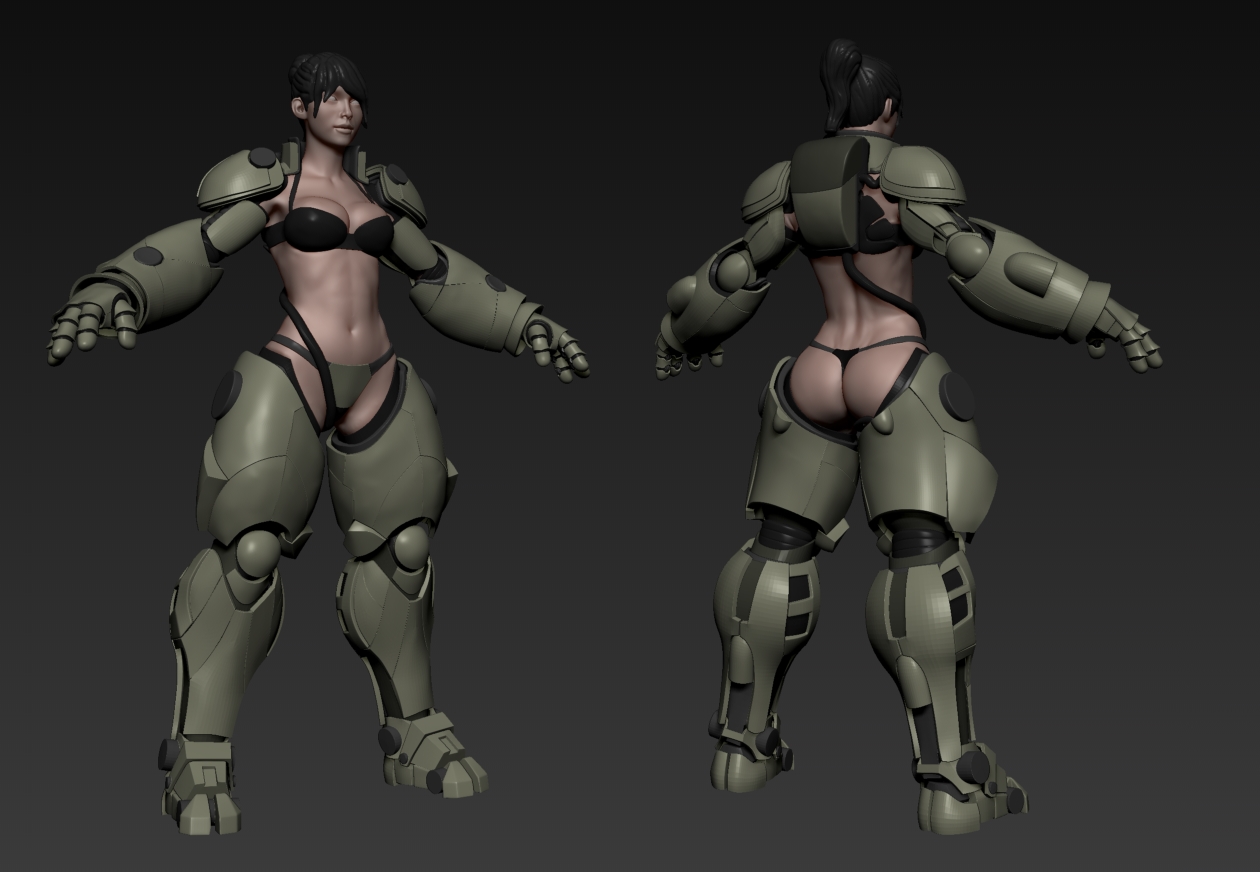 Anya has a complete human body under that exoskeleton, though her body is full of nano technology and a series of enhancements that allow her to survive comfortably in alien environments, with the aesthetic freedom to wear as much or as little as she wants. And like most women (and men) she likes to feel sexy.
So I'm basically justifying my aesthetic freedom with my character's.
Here is another wip after adding some details to the suit and refining her body and face.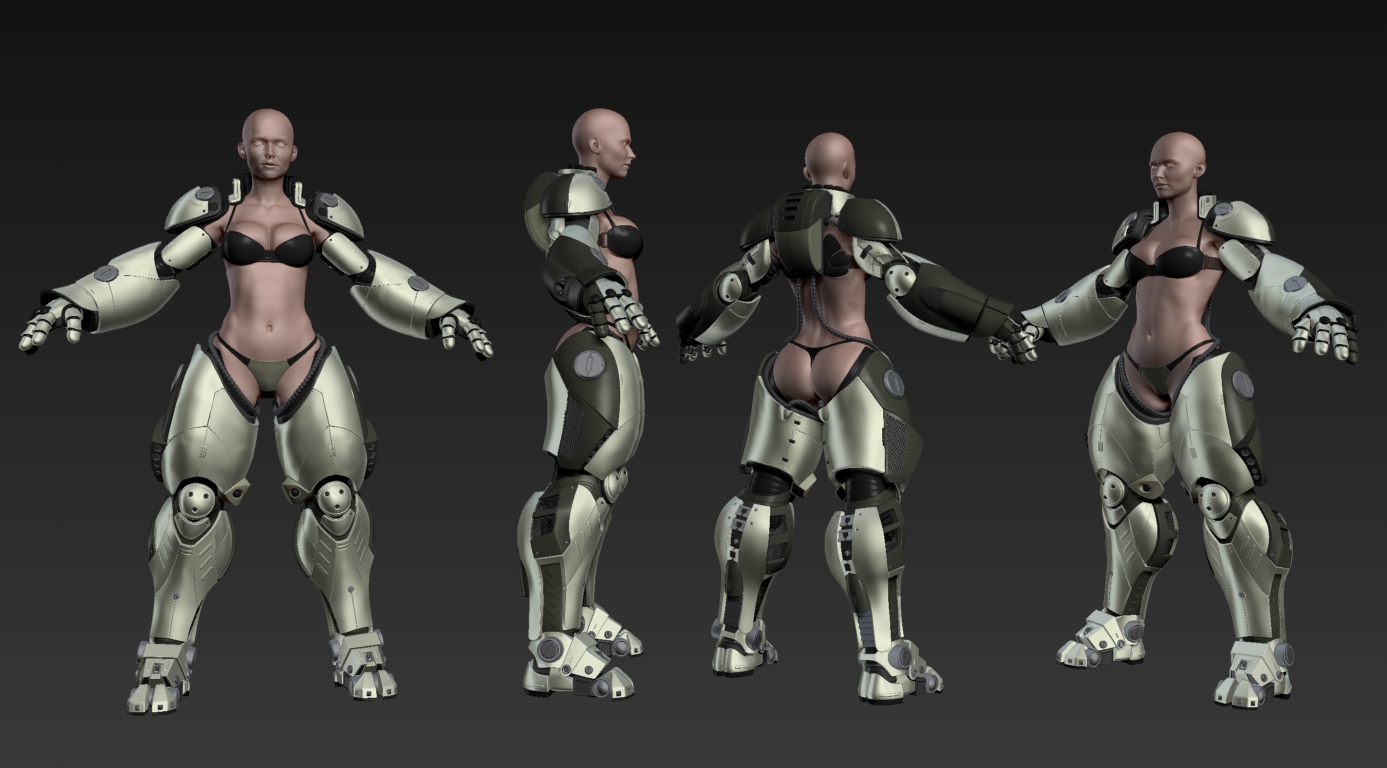 Here is another wip, from the initial shader tuning.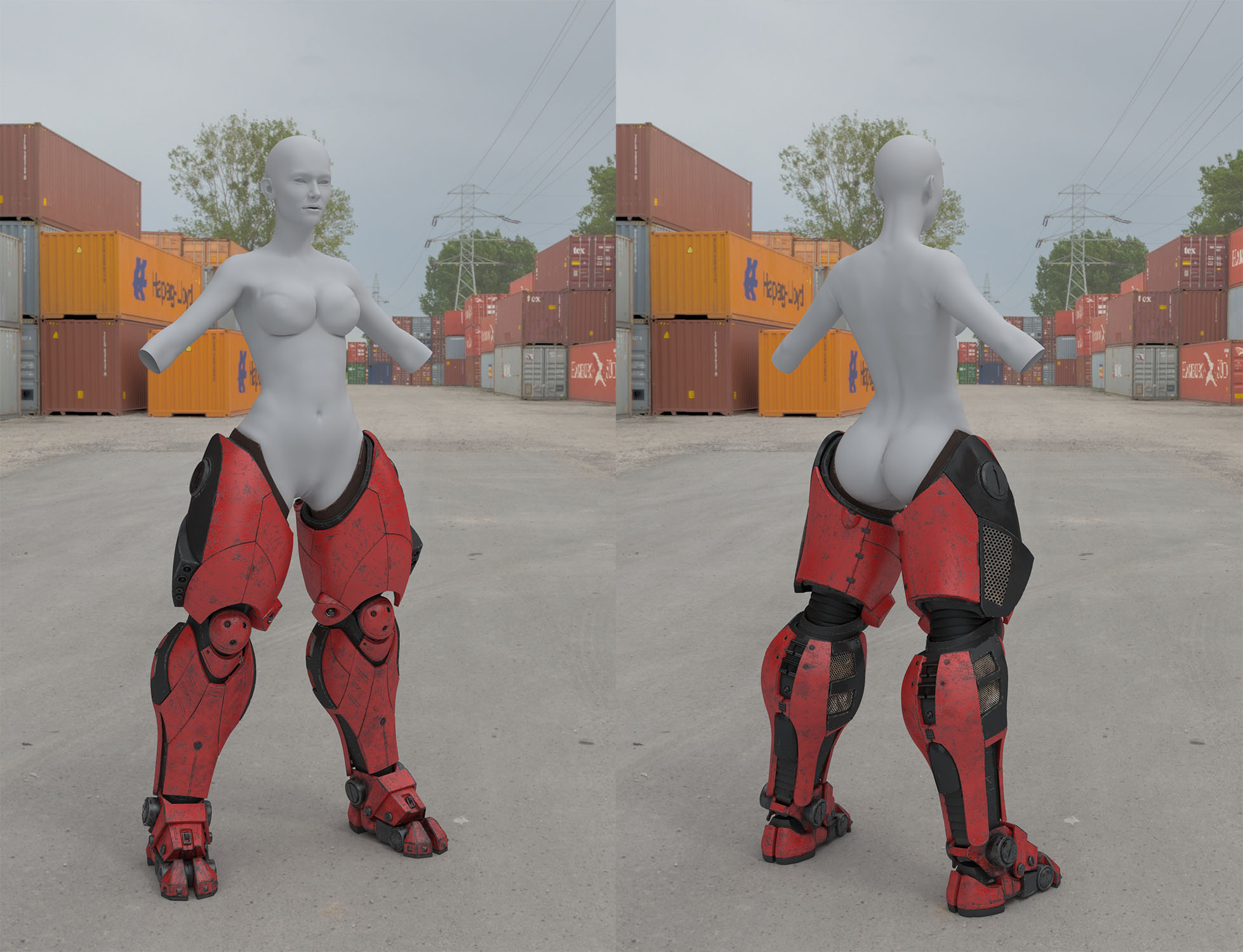 I tried to be mindful of the parts that would be more exposed to dirt (like the hands and feet ) and the ones that would leak more oil (like the bolts on the main articulations).
Here is a first complete version of the character at 25% of the resolution: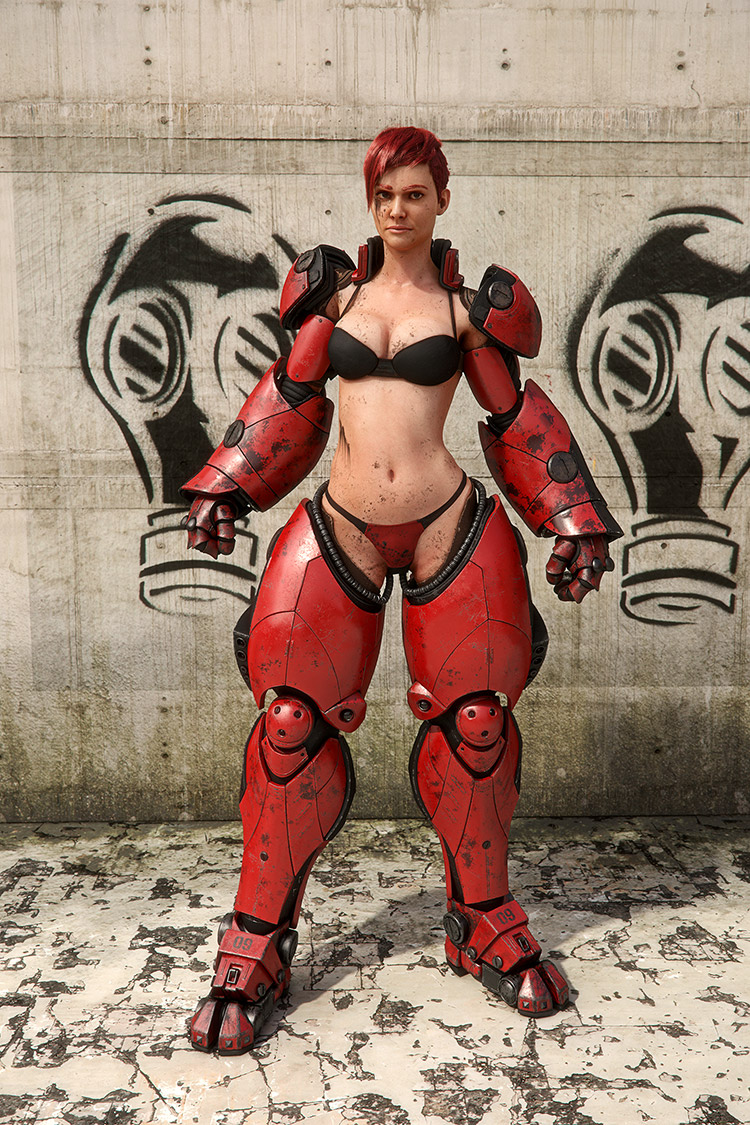 Here are some more wips on the gun: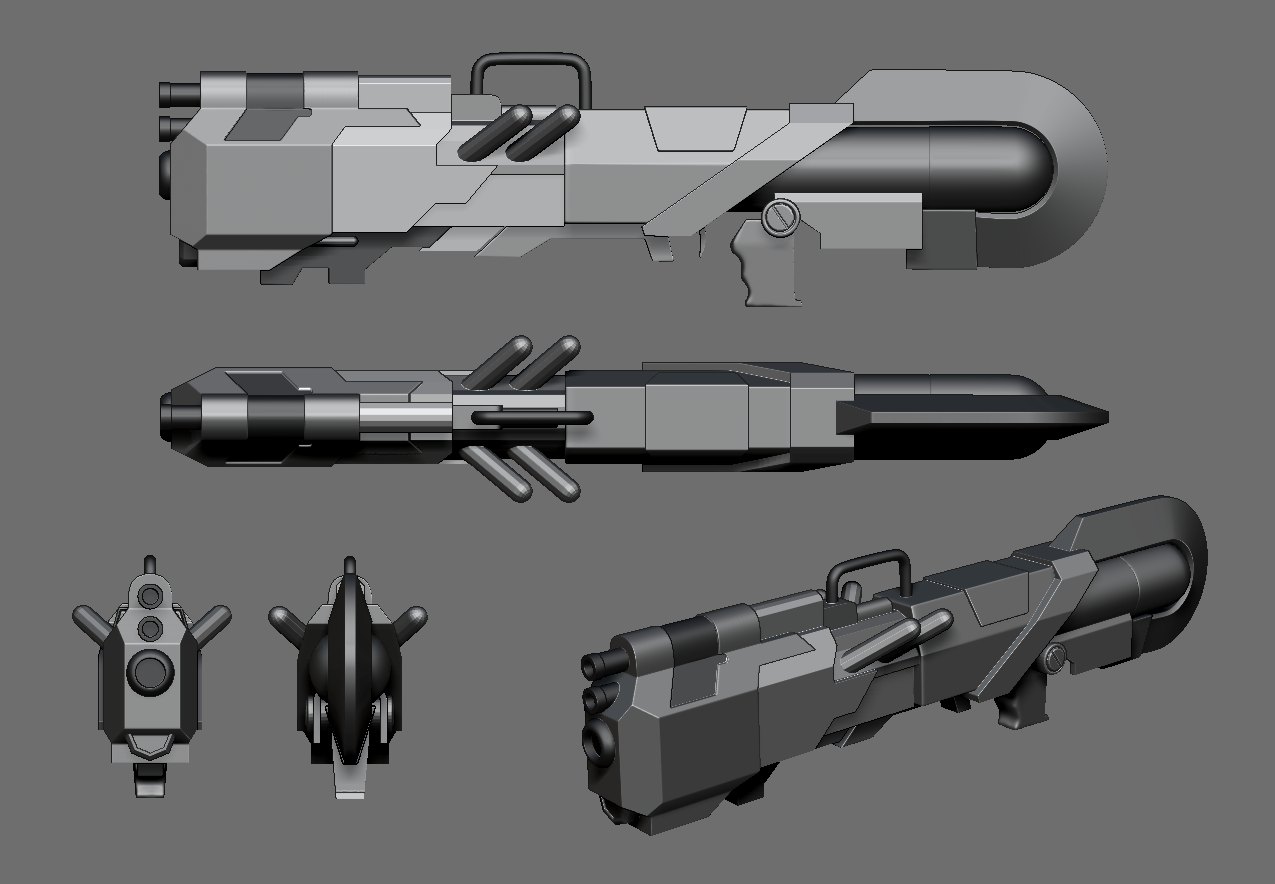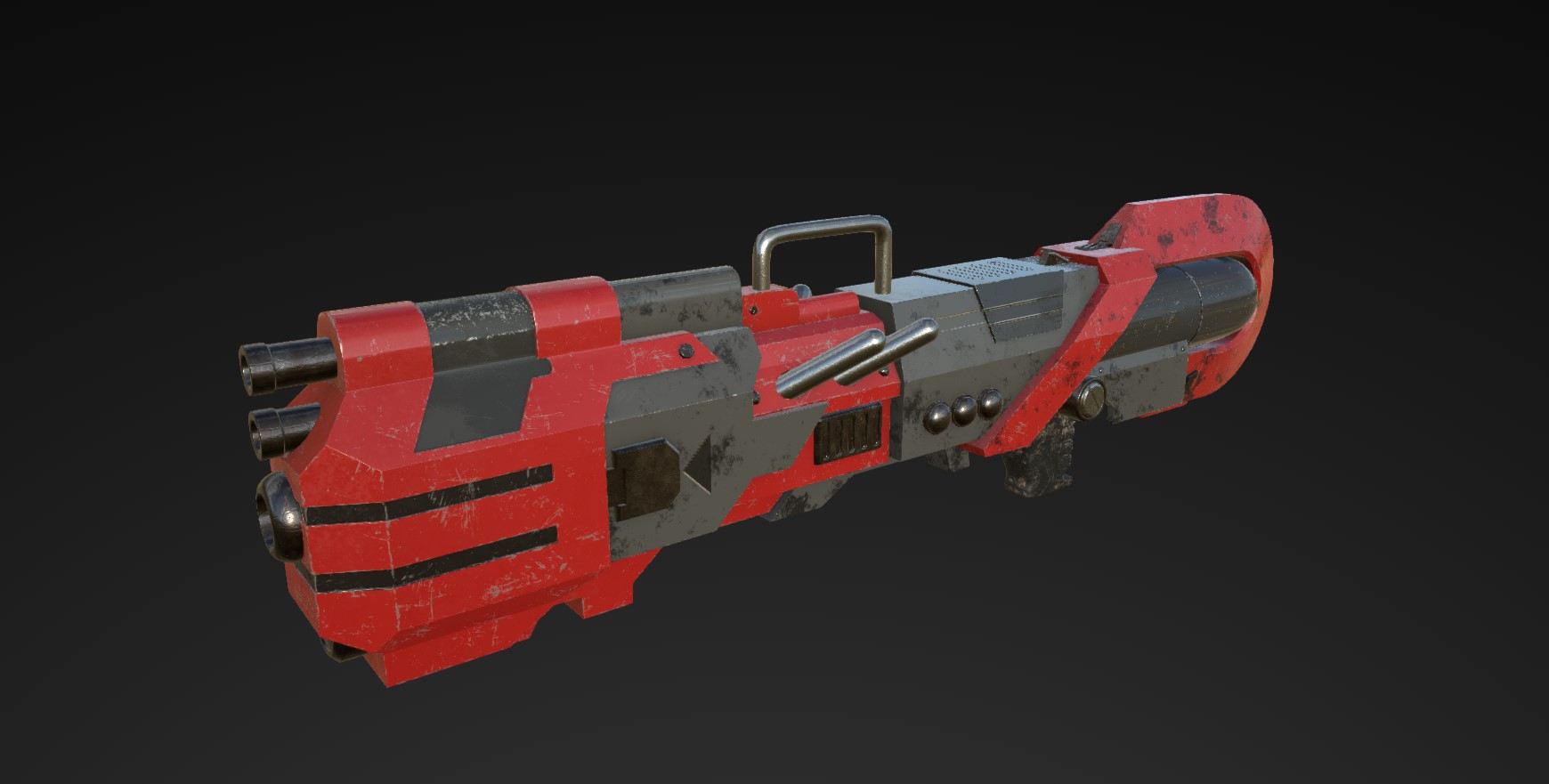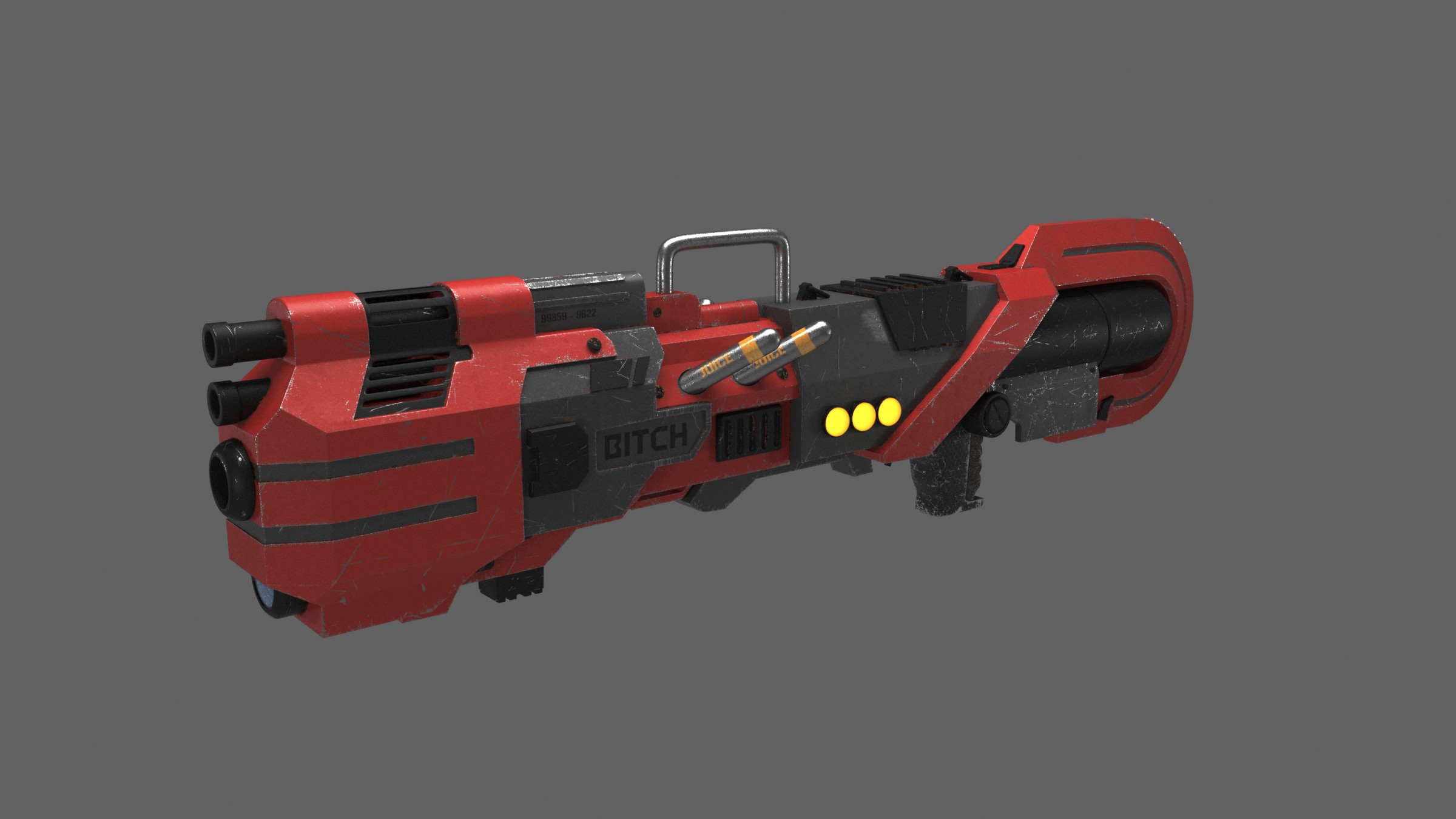 Here are some posed tests with the gun: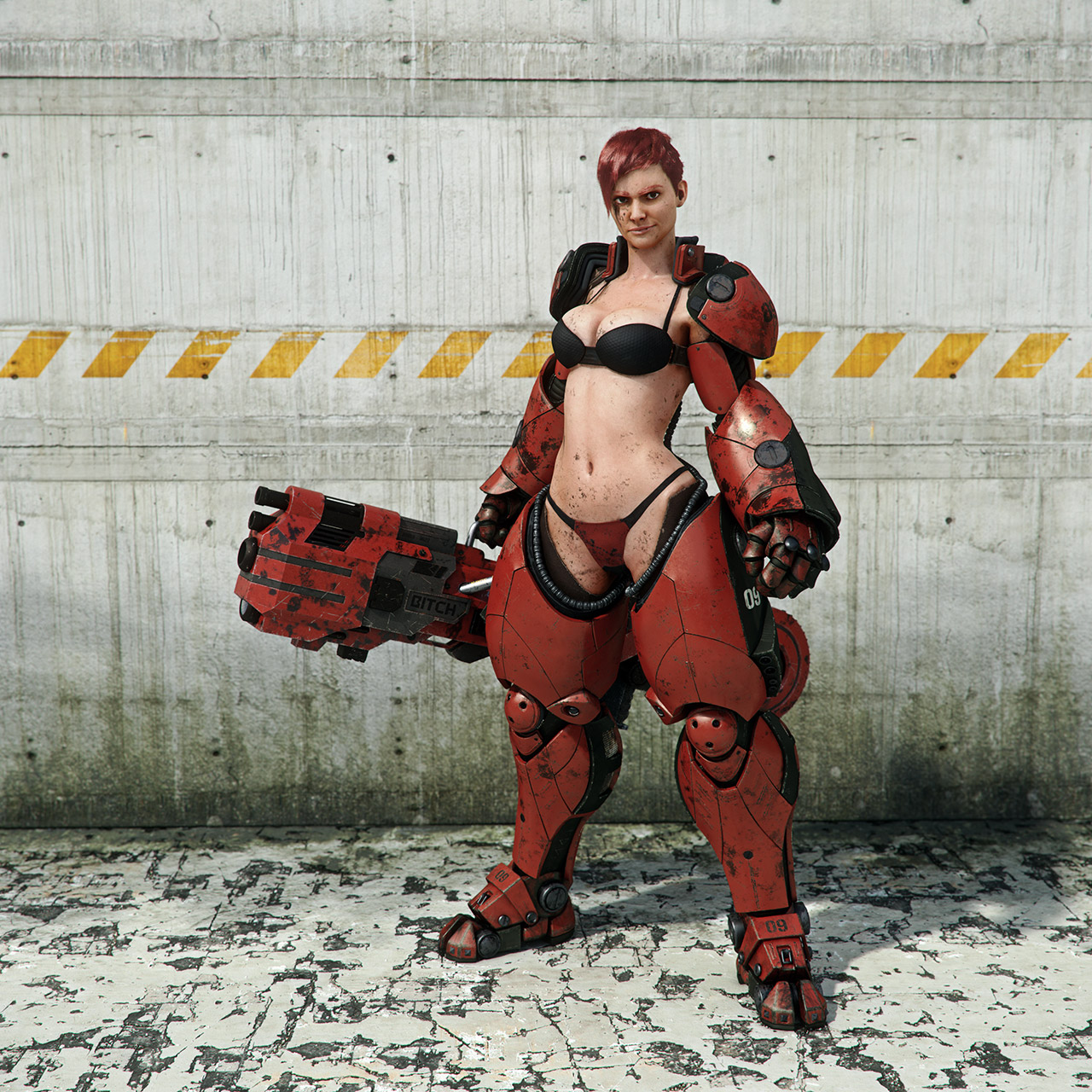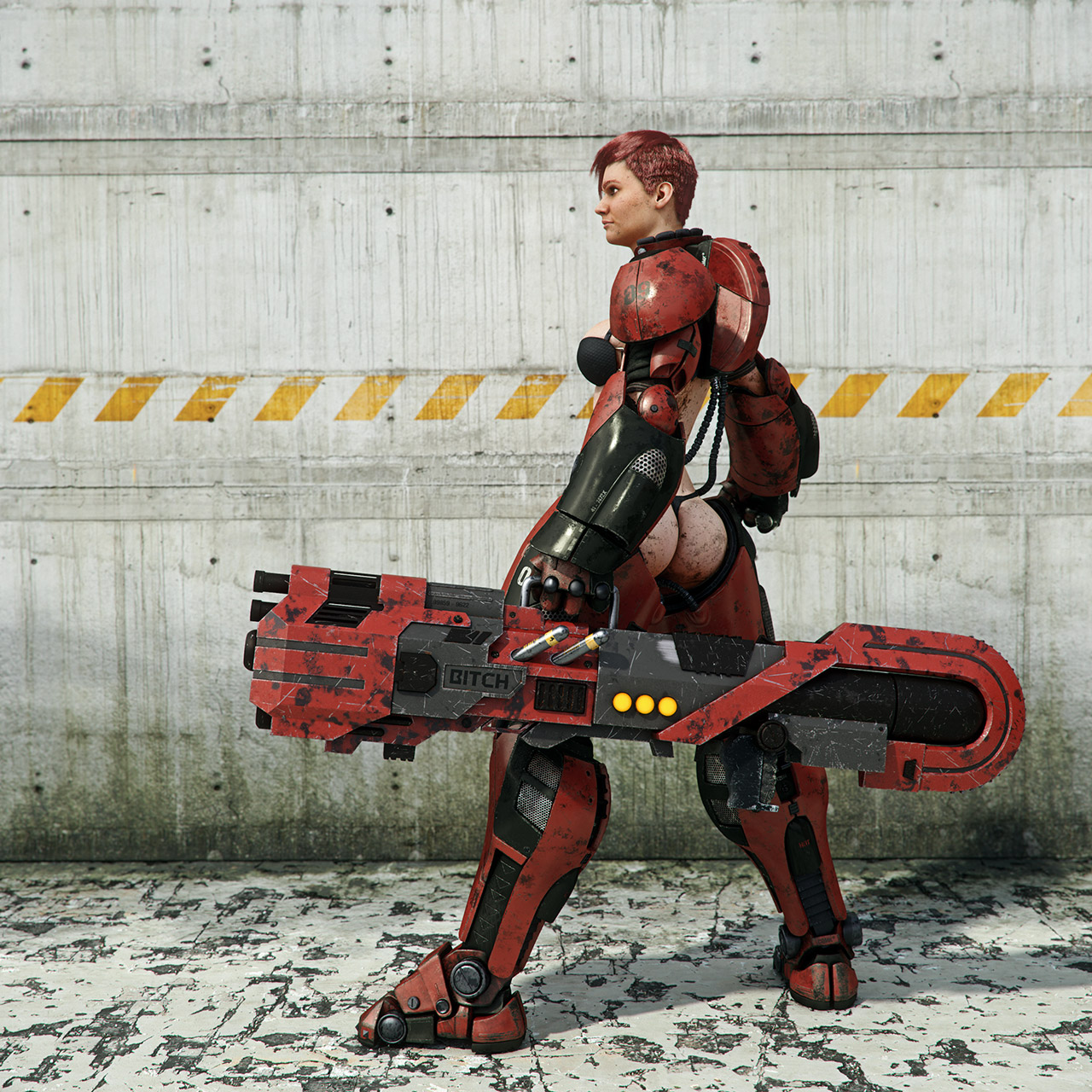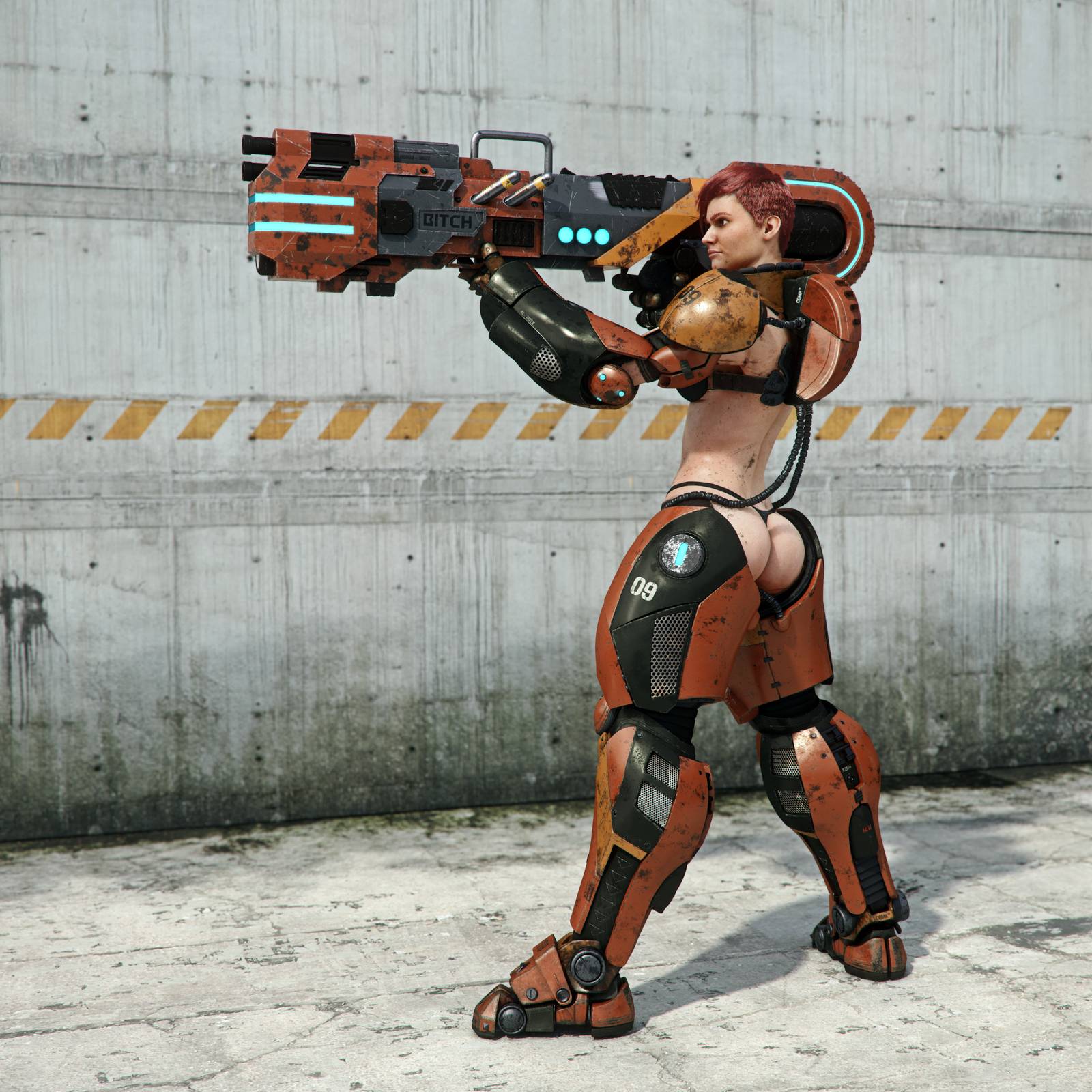 You can see the final render here.