Hello everyone, It's high time to sum up our car render challenge 2017.
It was a fantastic contest – 146 artists took part in this competition. There was a bunch of awesome works, creative ideas and hours of modeling.
It was very hard to determine the winners as usually. Seventeen members of jury had different views on the top-3. Each of them had own favorite works – about twenty nine renders got votes (really different opinions). We feel sorry that there are only three awards in our contest. Guys, you are all awesome!
We are deeply grateful to everyone who supported our participants.
Well, let's go!

First place is Clay Maker by Kevin Boulton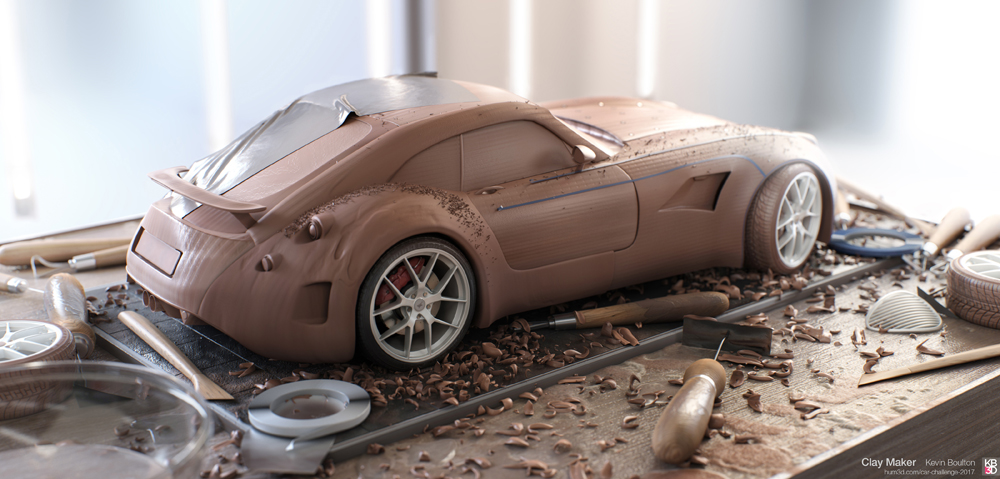 Made with using 3ds Max, Vray and Photoshop.
Michael Bitsakis: "Can't go wrong with clay and this is the perfect example!".
Marek Denko: "Beautiful and original render".
Jan Tománek: "Good idea – different than others".
Pierre Maheut: "As transportation design student, I did work so much of that kind of clay model! It looks really great, remembering great memories!".
Jim Thacker: "The most unusual idea of the contest".
Robin Brockötter: "The lighting is absolutely superb".
Alexey Duk: "I think the winner. Cool and complex idea and very nice and detailed".
Quick interview with Kevin:
– How long have you been into 3D modeling? Please, tell us about yourself.
I have now been working in 3D professionally for around 7 years. Prior to that had a background in product design at University. This gave me the understanding of how things are built, which I find enhances details in the 3D models I create now.
– How much time did it take you to create your work? Did you face any difficulties?
I started around the 3rd of October. Each lunch hour from that point forward was spent on this entry. In between I also moved in to my first house but tried to keep pushing on with the model. I would say moving in was a difficulty in terms of time scales, but also trying to achieve a realistic looking clay shader was a challenge.
– Do you have any advice for future participants in the competition?
Two stages apply here. Firstly get your idea right in your head. Take your time here, the idea if just as important as the outcome. This is a key foundation. Secondly add as much detail to your models as you can squeeze in at the model stage, but keep it clean. Once you progress to texturing and lighting, the model will just pop with those details. To me these are your starting points of which you can be creative on top of.

AND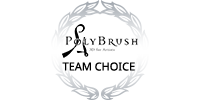 Second place is Escape by Chamishka Gamage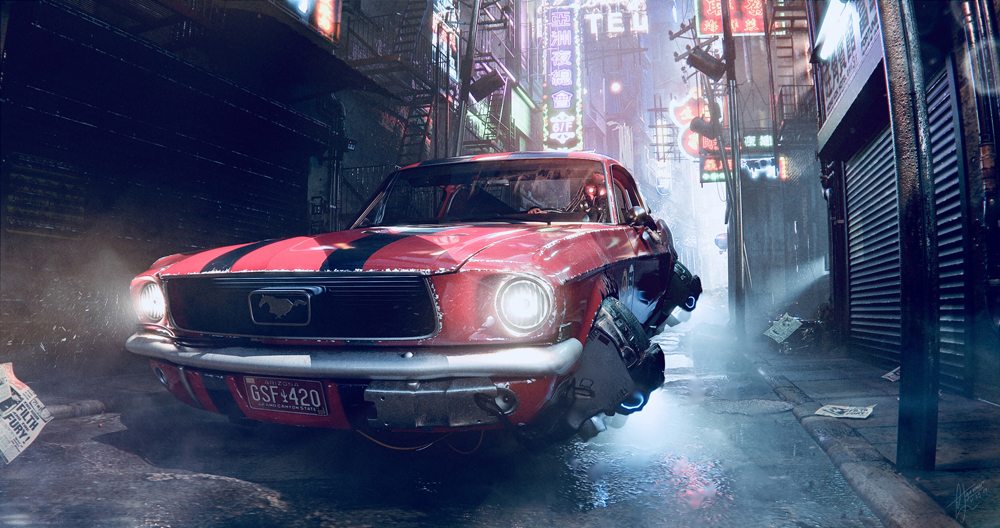 Also Chamishka gets Special prize from the PolyBrush for the best sci-fi car.
Made with using Maya, Redshift, Substance Painter, Nuke and 3ds Max.
Pierre Maheut: "Really cool neo retro sci-fi composition".
Tom Grimes: "I like classic-meets-future, kind of a Fifth Element feel to it".
Jim Thacker: "My overall favourite. Love the background environment and the design of the car itself. Great attention to detail".
Robin Brockötter: "Excellent image, beautifully lit and full of small details. It's the environment that really helped sell this piece, terrific job!".
Arseniy Korablev: "I love retro-sci-fi and always glad to see unusual work, that stands out from the rest. Technical execution, amount of details and final render are great. Good luck!".
Quick interview:
– How long have you been into 3D modeling? Please, tell us about yourself.
Hey everyone! My name is Chamishka Gamage, I am 25 years old and I'm from Sri Lanka. I spent my childhood watching and drawing my favorite characters from Cartoon Network, which was a great influence on my artistic career as an adult. I am a capable 3D Artist who constantly pushes for perfection, and who uses his creativity to deliver artistic brilliance. I started my career in 2011 as a VFX artist at Elephant and the Mouse VFX, after which I got a chance to work as a professional VFX artist at XTen Productions in Sri Lanka from 2012 to 2016 , and as a Senior CG Generalist at seven Deuce Gaming LK from ( from 2015 to 2017 March ). Currently I am working at MPC shanghai as a CG Generalist. As for my education I have completed the Edexcel BTEC HND in interactive multimedia.
– How much time did it take you to create your work? Did you face any difficulties?
Escape was started back in October soon as I get to know about the competition. This is my 3rd time participating this competition, because I'm so excited to see what other artists doing on this Competition. But this time I face so much trouble creating this art work because of my computer resources. But I never give up to deliver something with what I got in my hands.
– Do you have any advice for future participants in the competition?
Working in the CG Industry can sometimes be very hard. I try to find new ways to get the job done faster and better, whether it's new workflows, software, etc. I'm a big believer in hard work. And every day I try to find out new techniques and tutorials to make my pipeline solid. Art is just something I've worked hard to get good at and grown to love over a fairly long period of time. Something that keeps me going and motivates me to grow as an artist is my goal of someday working on big feature films. Being able to create good work daily that attracts a lot of people is a big dream of mine. So my advice to everyone in this competition is" Don't be a great artist with simple work, be a simple artist with great work".

Third place is Before the race by Grigorii Kliver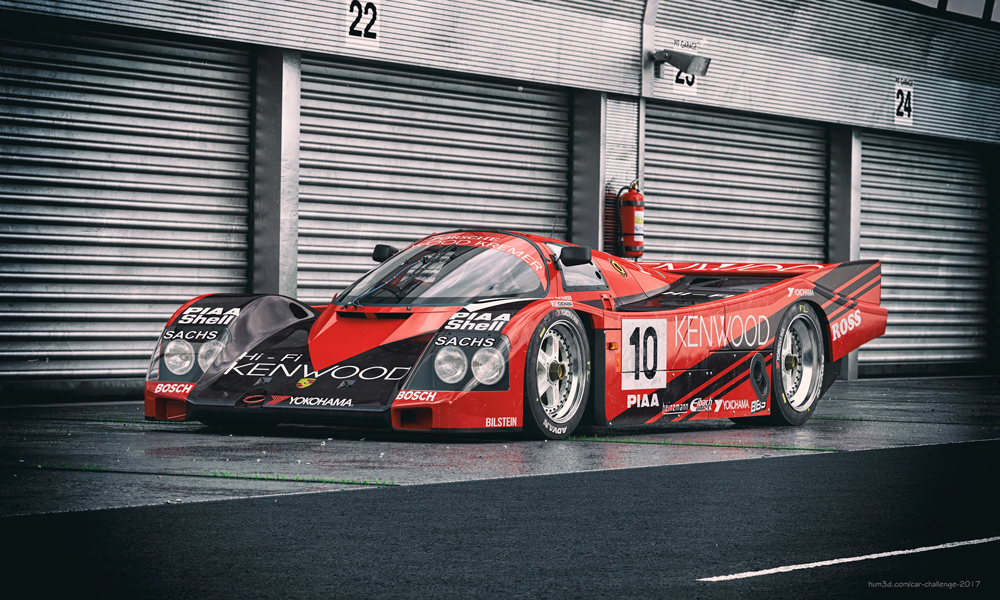 Made with using 3ds Max, Corona render, Substance Painter and Photoshop.
Pierre Maheut: "An amazing piece of texturing! How many stickers/decals are there (20?)?! The image looks super realistic, you can definitely feel the atmosphere".
Tom Grimes: "I like the photorealism in this one".
Jim Thacker: "My favourite pure automotive render. A simple composition, but a detailed and effective image".
Alexey Duk: "Very cool, everything is worked out to the most delicate details, made in a low-key gamma very favourably emphasises the car its shape and everything is very fresh".
Quick interview:
– How long have you been into 3D modeling? Please, tell us about yourself.
My name is Grigorii Kliver. 3d graphics I'm doing for about 8 years, mostly car modeling and visualization. Sometimes I work as a freelancer.
– How much time did it take you to create your work? Did you face any difficulties?
As soon as the contest was announced. I immediately started thinking what a car to choose for the competition.
I wanted to make a racing car and I decided that the contest is a good chance for it. Modeled mostly in my spare time.
The process of modeling a car took about a month. When it came time to texture the model I had to choose, what decals racing team I want to see on a car.
In the end the choice fell on Kremer Racing. 3-4 days took uv-mapping and texturing of the model.
So happened that during the contest I went to vacation and missed three weeks. On environment left very little time.
The final image was rendered 3 days before the end of the contest.
– Do you have any advice for future participants in the competition?
Pay attention to the details. Do not be afraid, that is something you can't do. Everything is in your hands.
We congratulate the winners!
In addition, we'd like to point out the works of other finalists, which we can't just ignore and slide round.
Special prizes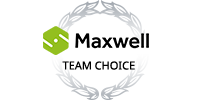 Special prize from the Maxwell team for the best work created in Maxwell gets "El Camion" by Shoji Amano.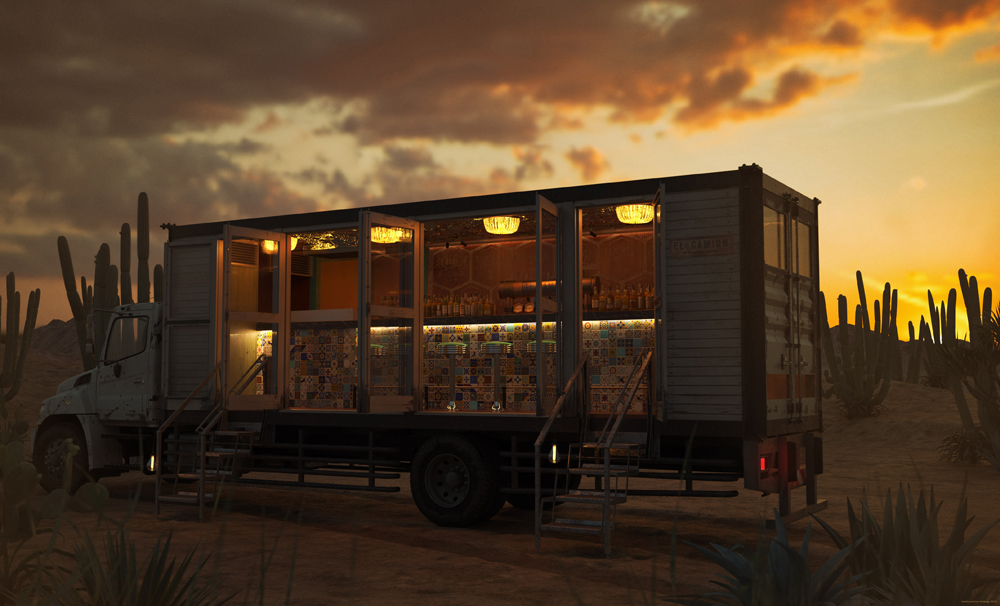 Special prize for the best work done with using Corona Renderer gets "BMW M4 Coupe" by Bart Papis.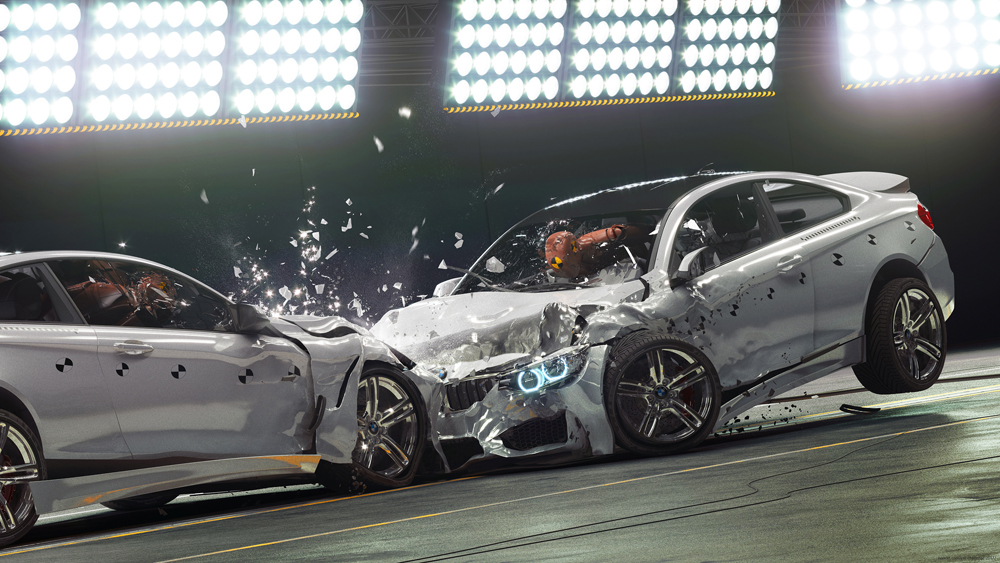 Robin Brockötter: "A very impressive render and a creative take on the contest description. Great job!".

Special prize from the Exlevel for the best enviroment and plants gets "No passage" by Bartosz Domiczek. Work made with using of 3ds max, V-ray, Photoshop and Substance painter.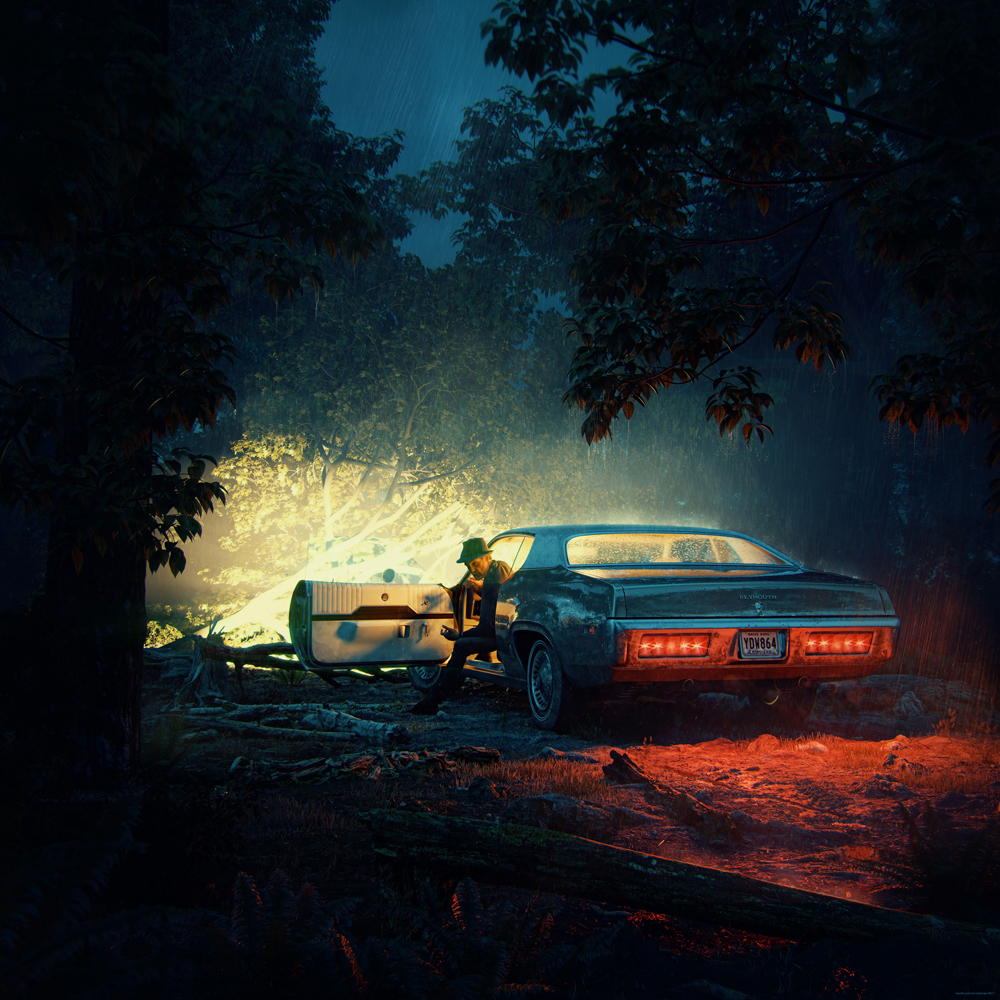 Pierre Maheut: "Such a great atmosphere from "A Nightmare on Elm Street" like".
Eduard Danilov: "Here are very high quality plants, as well as elaborated things on the ground".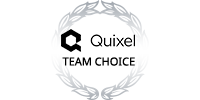 Special prize from Quixel team gets "Lonely in the night" by Narek Gabazyan. Work made with using of 3Ds Max, Corona Rendere, Nuke and Photoshop.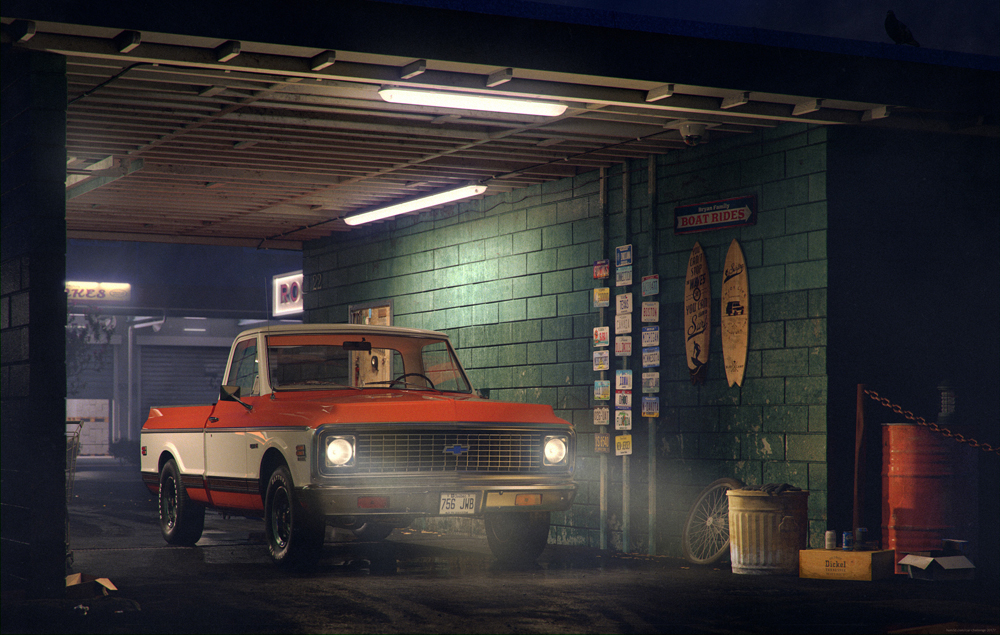 Jonathan Holmes: "This piece has a very out-of-time feel to it. Much like old Kodak photographs, it feels like a connection to the past".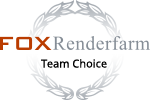 AND

Special prize from FoxRenderfarm team and Special prize from the RebusFarm for the best Old-timer gets "24h Francorchamps 1971 – Vintage Look replica" by Massimo Cipollina. Work made with using 3Ds Max, V-ray and Photoshop.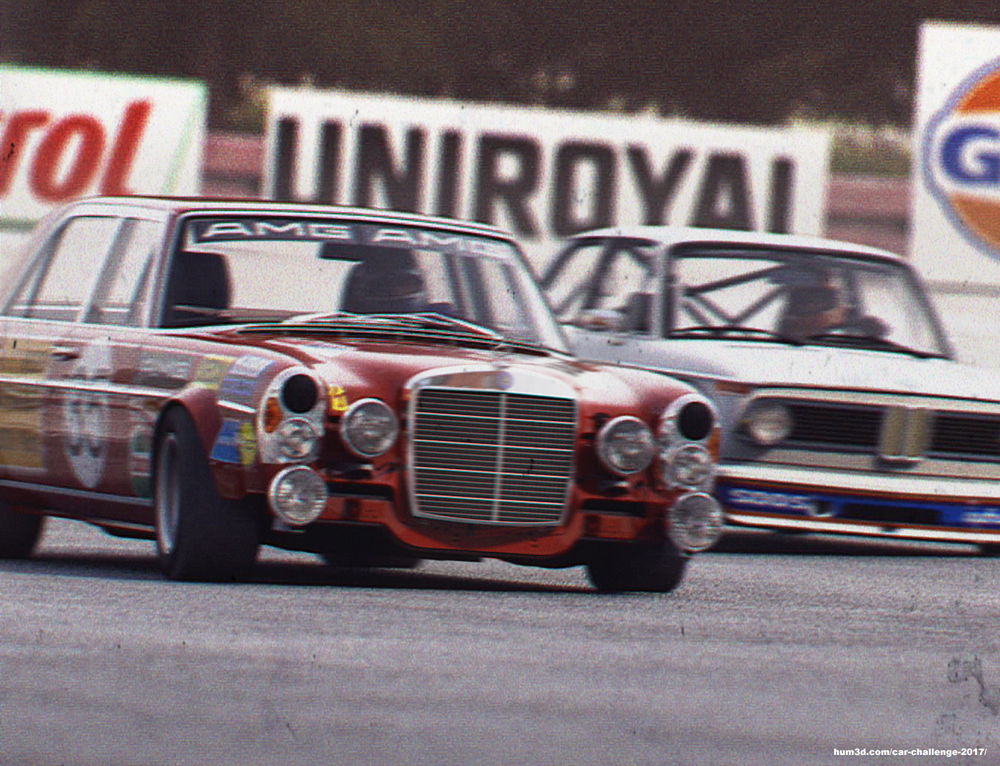 Michael Bitsakis: "Extreme realism, colour correction and camera effects".
Pierre Maheut: "Looks like a picture from a 70's TV, stunning!".
FoxRenderFarm: "The work expressed a very strong sense of reality, makes us have the very real feeling of enjoying an old film ".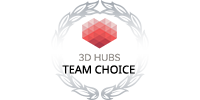 Special prize from 3DHubs Team for design that looks especially suited for 3D printing gets "Red Snake" by Vahid Montazeri. Work made with using 3Ds Max, Zbrush, Substance painter, V-ray and Photoshop.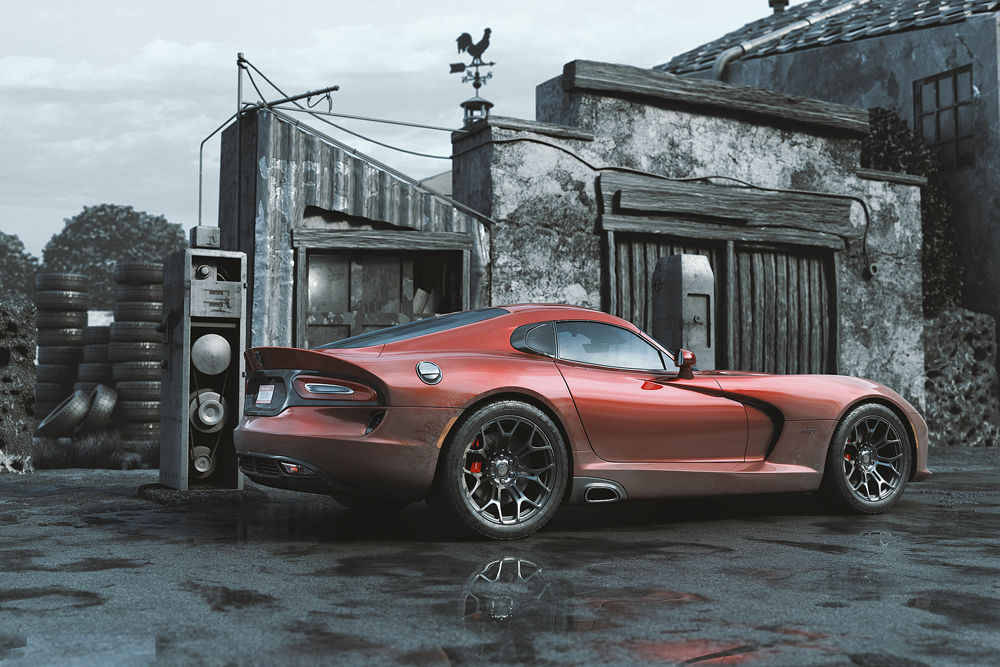 Jan Tománek: "Atmosphere and nice car".
Pierre Maheut: "Really clean look. It could be part of the communication image of the car. Great match between car and environment!".
"Sabotage" by Henrik Lein.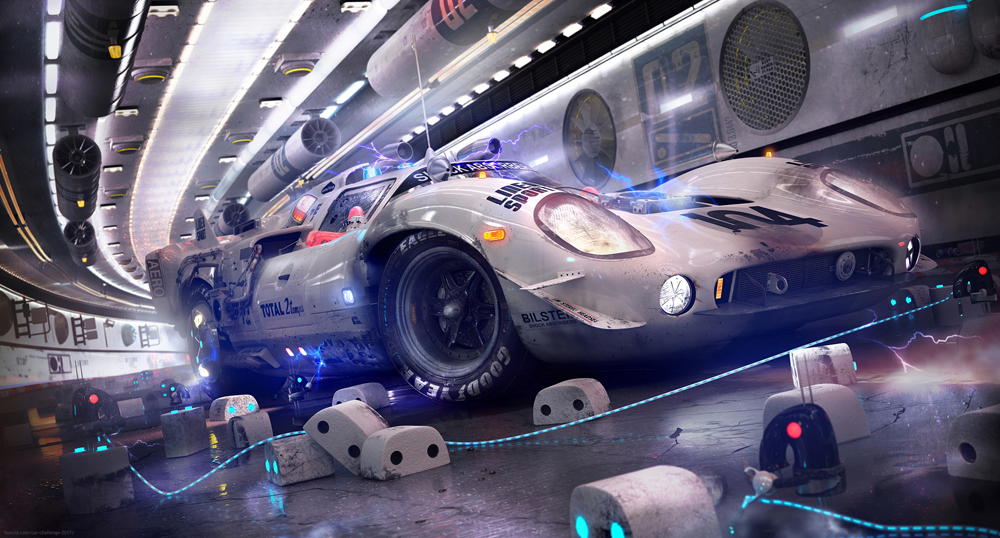 Marek Denko: "Very nice work! Love the combo of the car and its scifi upgrades".
Robin Brockötter: "A masterfully created cool image, great model, beautifully lit and rendered! This is the winner in my eyes, the small little details just pushed it over the edge".
Alexey Duk: "Also an applicant to win. Well done futuristic atmosphere, lots of details, and good composition, beautiful and very complex lighting".
"The Lunar Jungle" by Clayton Sjoerdsma.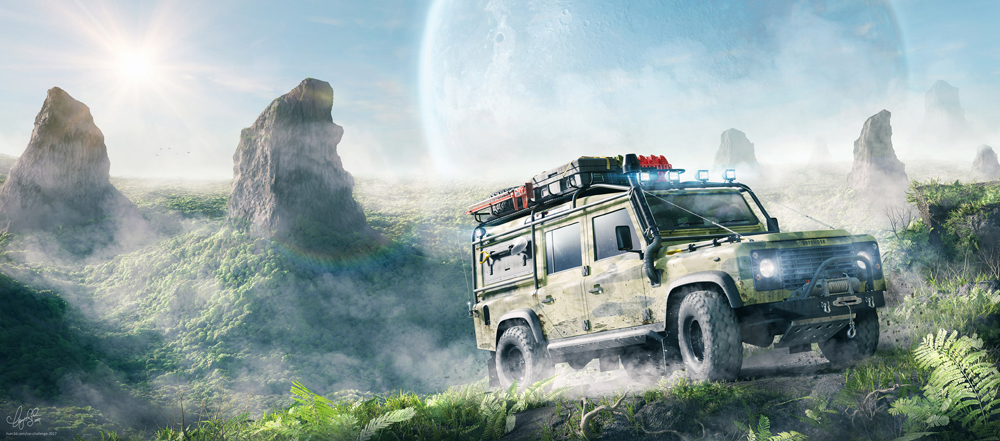 Tom Grimes: "I liked the juxtaposition of old-fashioned Land Rover on some alien world, I found that quite amusing, and could see it being used as an ad in a magazine or something".
Jim Thacker: "An evocative image with the feel of a traditional illustration".
"Off-road happiness" by Yuri Rodchenko.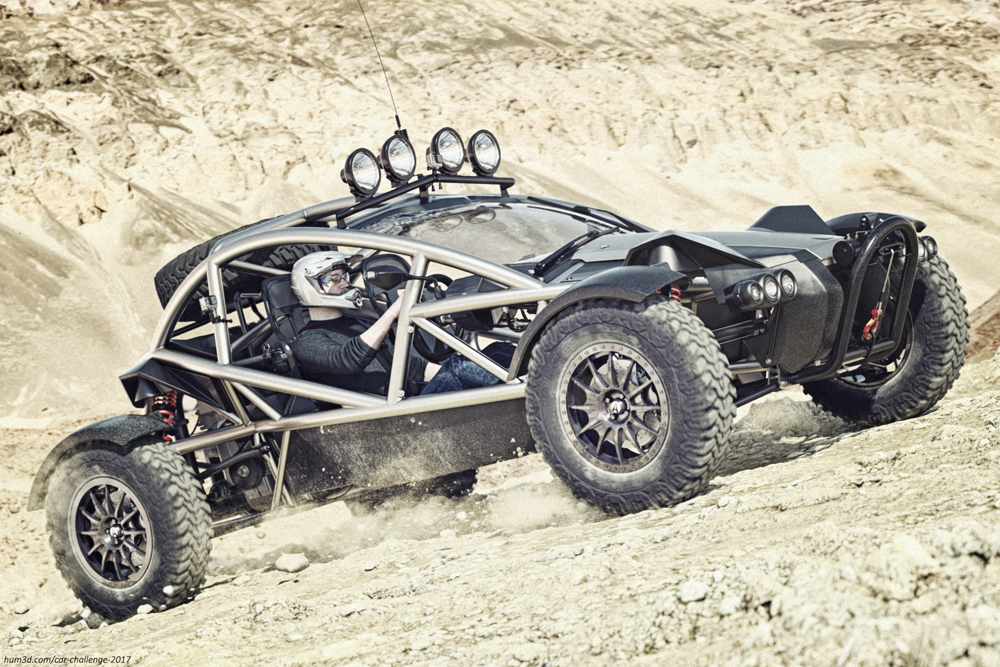 Marek Denko: "Perfect lighting and execution, Technically the best piece in the challenge".
Jan Tománek: "Realistic and nice feel of movement. Also great details (the car lights on the top)".
Alexey Duk: "Good composition, all materials are well made, atmospheric and feeling of a real desert landscape".
"On the Edge" by Lukasz.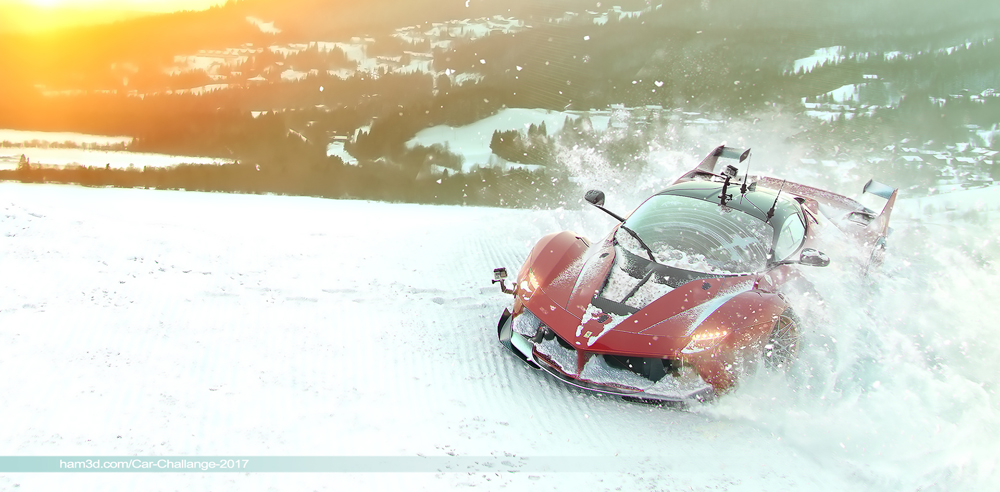 Robin Brockötter: "A very strong image with a lot of movement and I love the way the snow was rendered".
Alexey Duk: "Excellent work with snow, attention to detail, beautiful lights".
"Car Tragedy no.2" by Farid Ghanbari.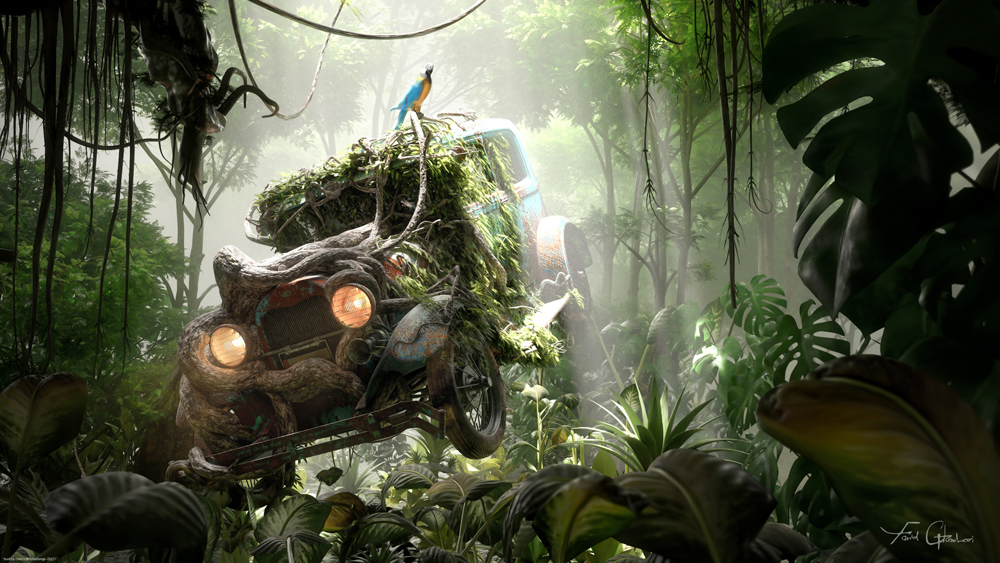 Pierre Maheut: "Great illustration of the pitch: Jungle vs. Car. Really nice work! Can you tell us how the parrot is still standing there? :)".
"Nissan GT-R LM Nismo" by Rémy Trappier.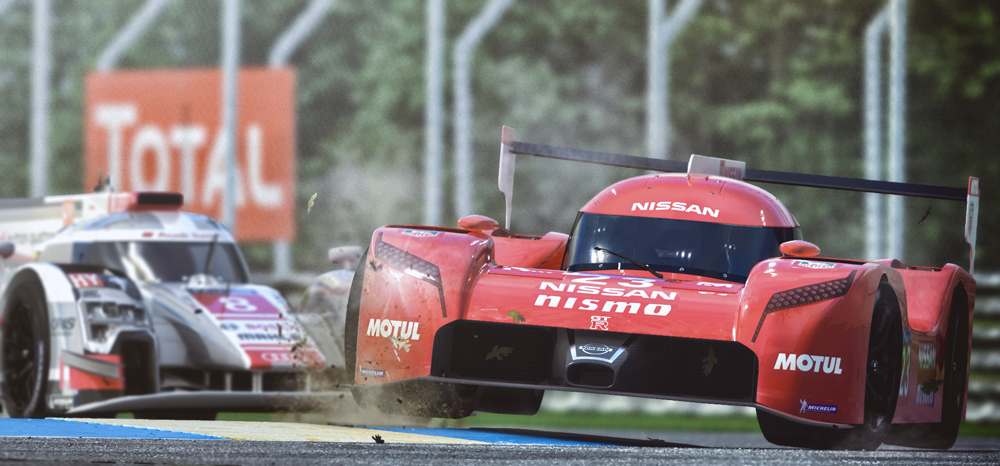 Pierre Maheut: "Amazing composition, even if it is a still image you can feel the movement, speed, and energy. Bravo!".
"DownHill" by Andrea Bertaccini.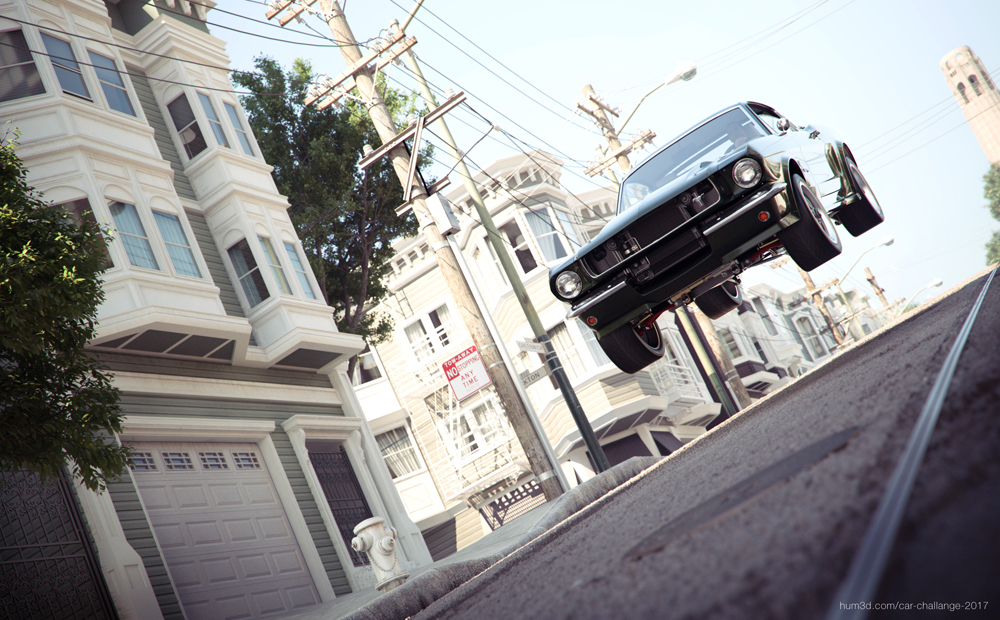 Pierre Maheut: "Great composition, good balance between car and environment and such a great lighting! Congrats".
Jim Thacker: "Great background environment, and a very dynamic composition".
"Icons don´t go with the flow" by Roland Wolf.
"Going Home After Work" by Amaru Zeas.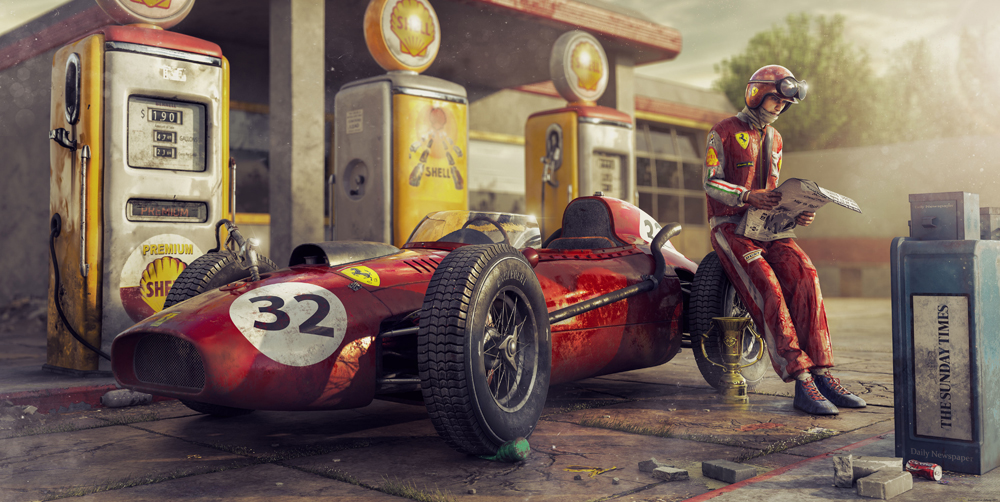 Pierre Maheut: "Amazingly detailed scene!".
"The Lone Scavenger" by Abhilash Nair.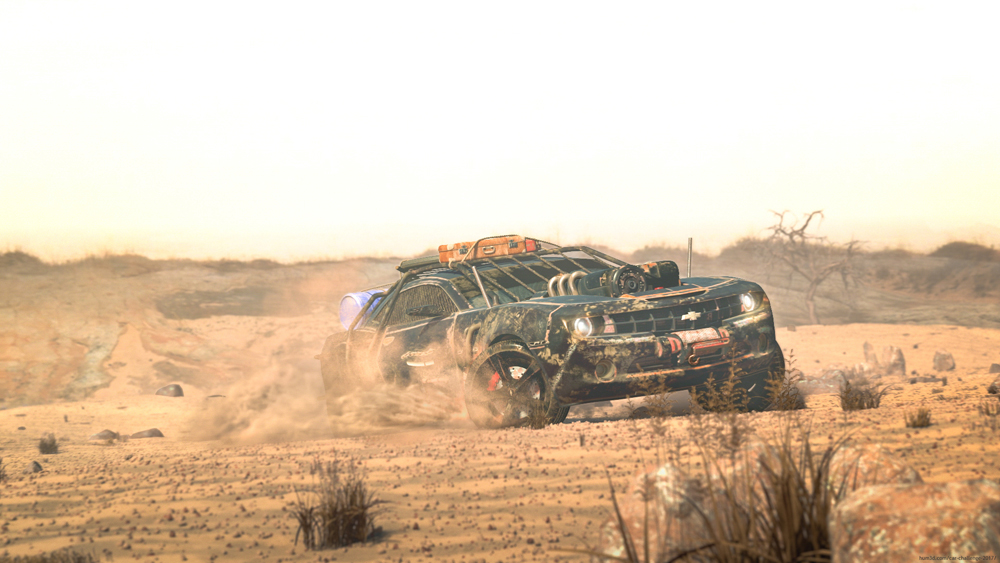 Jonathan Holmes: "While I don't think i'd take a Camaro off-road like this, it sure looks like a lot of fun!".
"Gravel Race" by Mikael Lugnegard.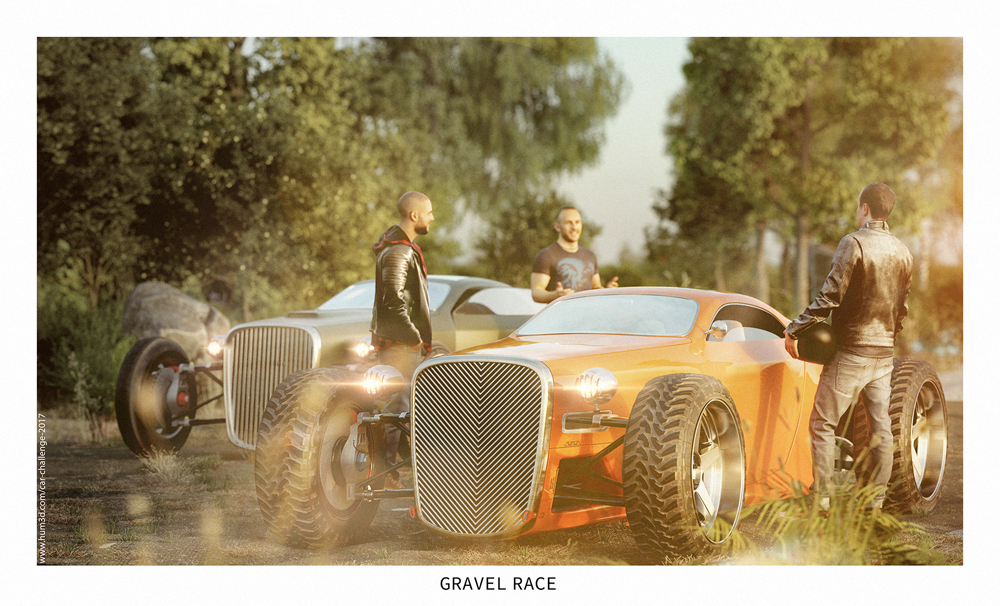 Yuriki Lebedev: "I'm really hear how these guys talking about future racing, planning something and joking. Image is superb".
"Last Bank Job" by Strahinja Drazic.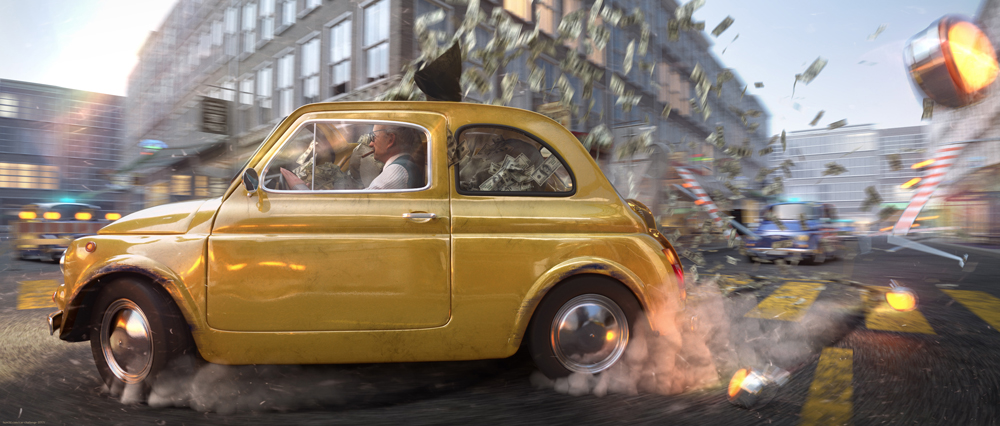 Marek Denko: "Not perfect and slick like the rest of the top-3 but definitely worth of top 5. Nice story, dynamic shot, very good!".
Related searches: laferrari 3d model, audi r8 3d model, volkswagen beetle 3d model.
For those who like statistics (which software were used by participants):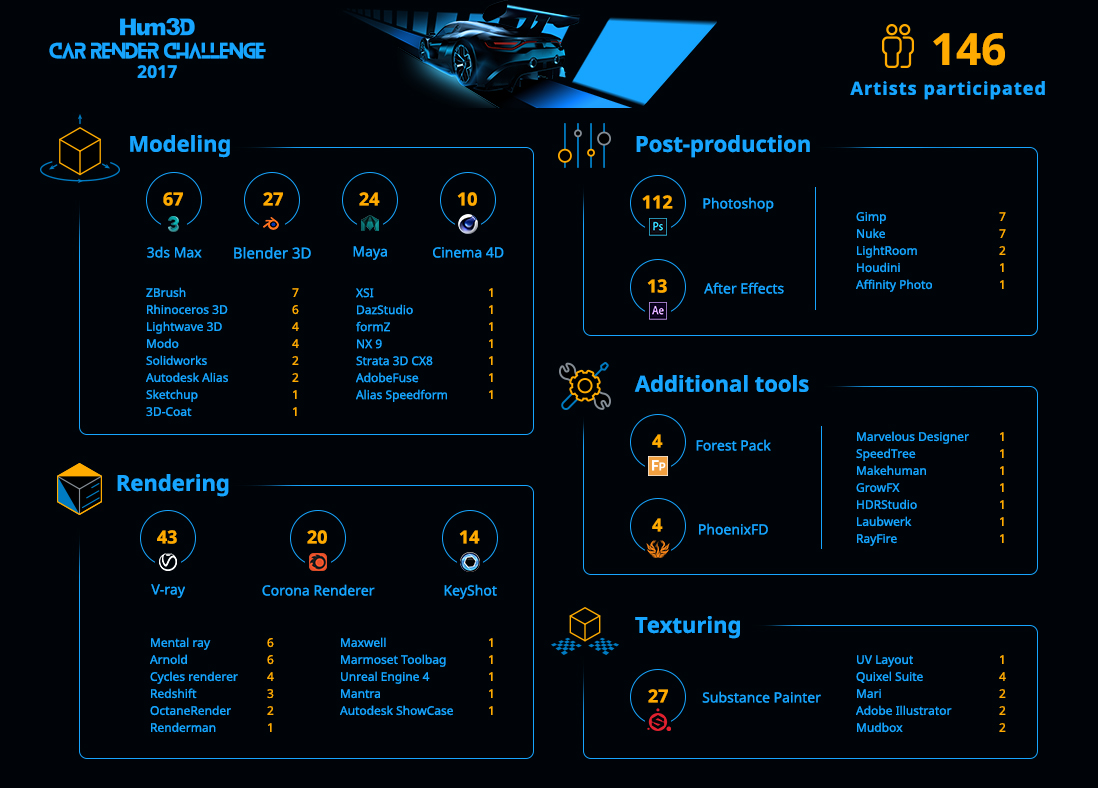 Special thanks to the sponsors who support our event and help 3D artists to create their masterpieces. Each of them is the best in their field. You can always count on their quality service, and so we are happy to recommend you their products.
Would be great to see your comments and thank you all for amazing challenge.