We are very happy to announce the winners of the Car Render Challenge 2020.
Participants were to create a car 3D model, add 3D environment and then create a beautiful 3D render. Jury paid attention to the idea, the quality of performance, time and efforts spent on the modeling, and to the overall impression created by the work.
We are deeply grateful to all the participants for their works and hours of modeling – it was a great pleasure for us to follow the creative process. It was a fantastic contest!

First place is Beauty and the Beast by Christian Ewert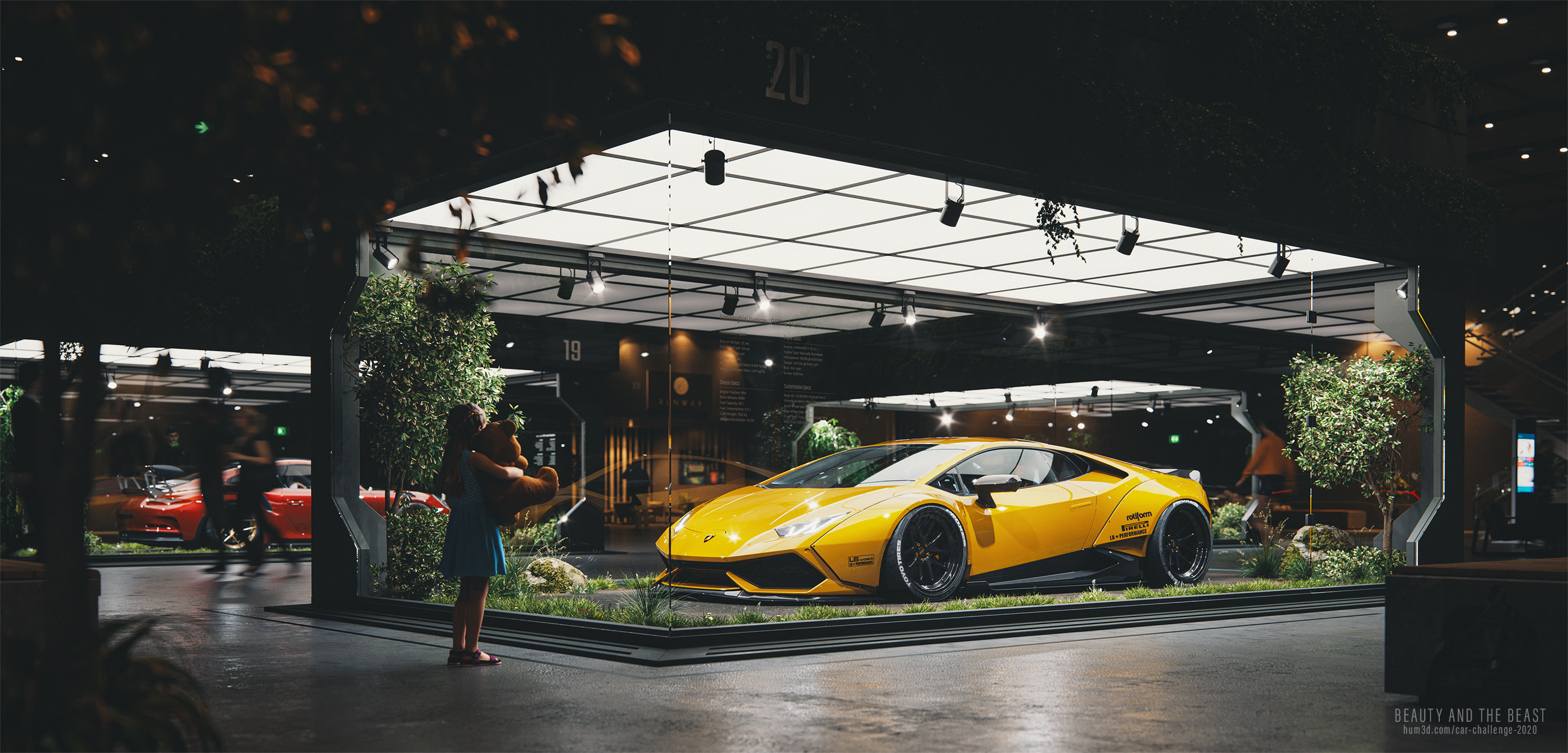 Made with using 3ds Max, V-ray and Photoshop.
Also Christian gets a Special prize from Chaos team for the "Best render that made with using V-ray".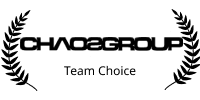 What our jury says:
Gleb Alexandrov: "A photorealistic bomb, with a hint of a film look on top. Plenty of details to catch. The lower shutter speed emulation is a nice touch".
Maverick Render: "Fantastic composition giving focus to the car and telling a story with the girl as the main character
Maciej Ptaszynski: "Great work! Perfect lighting and shading. Top-notch modeling and great composition. I love it!".
Calvin Bacon: "A great execution of texturing, detailing, and composition that brings this render to life".
Fabio Allamandri: "Dreaming image! I like colors, contrasts, lighting and composition. Nice shot!".
Zacharias Reinhardt: "In this render the beauty of the car shines especially through the great lighting and the nice environment. I love the mixture of clean design and nature parts inside the cabin".
Jonathan Holmes: "Futuristic but still grounded in reality. Good overall design and composition. Great work!".
Jim Thacker: "Everything about this image works for me: the attention to detail in the modelling and rendering; the visual zing of the yellow car against the dark background. But most of all, it has a sense of mystery. Is it looking forward to the good times when COVID-19 restrictions end, and we can go to museums again, or a reminder that fossil-fuel-guzzling performance cars should be consigned to museums in the future? I'm not sure, and I think that's why the image works".
Alessandro Maniscalco: "I love the atmosphere and the solitude of the scene. I was captured from the Girl to the left of the picture. She is looking at the car as I see the picture!".
Yurii Lebediev: "Outstanding work with lighting and points of interest. Amazing car presentation. Of course, the girl is gorgeous!".
Guilherme Henrique: "I love the concept, and the archviz-esque style of render is quite refreshing for something like cars!".
Jonas Ronnegard: "Excellent use of lighting to frame the main subject".
Quick interview with Christian:
– How long have you been into 3D modeling? Please, tell us about yourself.
I'm into 3D Modeling for about 6 years now. It all started as a hobby in 2013 with learning Cinema 4D and then quickly became my passion. Two years ago I finally made this hobby a profession, working for furniture manufacture as a 3D Artist for ArchViz.
– How much time did it take you to create your work? Did you face any difficulties?
I've spent almost every free minute on this project since the announcement of the challenge. It is pretty hard to tell how many hours I spend on it. But it was quite a lot! :)
I guess the biggest challenge was to find the right perspective and set the lighting to get the mood I wanted. I had a specific idea of how the image should look like and tried to create this. It also was a very fun project to do and I learned a lot while creating this image.
– Do you have any advice for future participants in the competition?
Now and then I challenge myself and try to recreate works from other artists as accurately as possible. You may see it as learning how to play a new instrument. A musical student always covers known songs before making his own music. Having a reference (regardless of whether it's photography or rendering) saves you time on finding the right idea of what you want to create and you have something to compare your results to. This way you can level up your skills pretty fast and know how to create your very own work.

Second place is The Mini Dream by Phil Derbyshire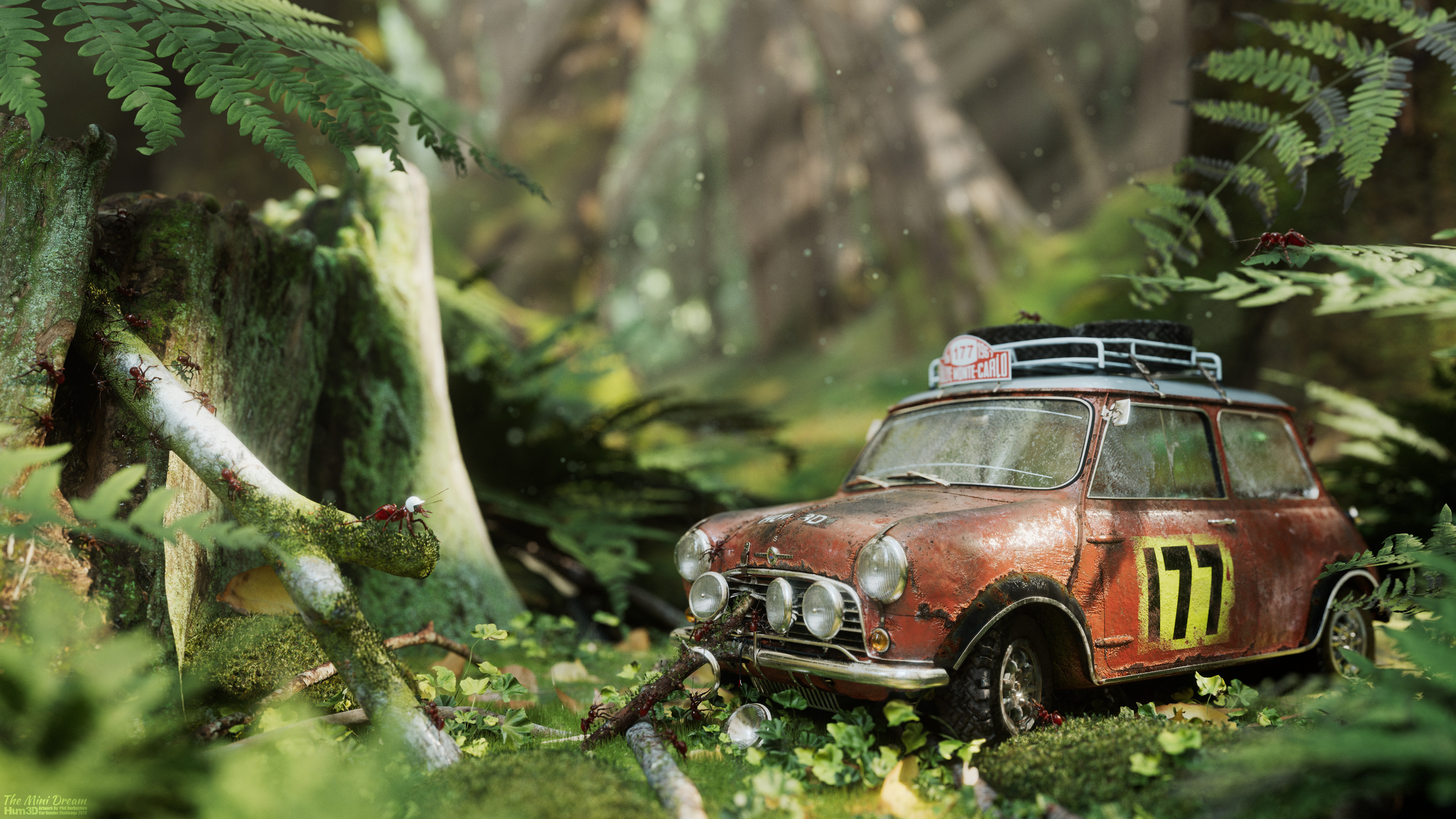 Made with using 3ds Max, Redshift, Quixel Megascans, Forest Pack Pro, ZBrush, Substance Painter, Affinity Photo and Affinity Designer.
Also Phil gets Special prize from Fox Renderfarm team for the "Best sports car".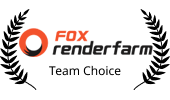 Fox RenderFarm: "The whole scene gives a dreamy feeling, which is similar to a reduced scene of Alice in Wonderland. The depth of field leads the audience to see the curiosity of the ant in the center about the car. The lowered gamma also makes the artwork a harmonious piece.
The lighting is realistic, which fully catches the eye of the audience. The transparency and SSS of the ants are perfect. The grain added in the post also enhances the mystery of the story, and even the lens flare of the outline also highlights the honorable history of the car. Although the beautiful bokeh is still incomparable to the real optical bokeh, the focus is designed at the place where the two stories happened, which is difficult to achieve by photography.
Modeling and texturing are amazing. The details are extremely delicate, such as the rust and the aging damage of the repainted car and the logo of the Mini Cooper".
What our jury says:
Jacob Norris: "The idea behind this one is too perfect. A miniature Mini and the render came out great. Wonderful composition, nice harmony of colors and lighting, and the feeling of motion and life with the ants in the scene all keeping the focus back on the car with where their heads are looking. The sense of scale is on point with the finger prints on the windows of the miniature, the size of the ants, and the way the detail on the car feels large and accurate for such a small vehicle. Great work!".
Ralph Huchtemann: "This Mini looks like it has a story to tell with all the rust and traces of usage. Our team like the idea of placing it in nature and letting it be taken over by ants".
Andrew Averkin: "Photorealistic render with combinatin of nice modeling and great texturing!"
Ian Failes: "Great texturing and also managed to make me look at both the car and the surrounds – hard to do".
Arseniy Korablev: "Beautiful illustration made with attention to every detail. I even see fingerprints on the glass and torn off headlamp wire. Very warm and kind! :)".
Maverick Render: "We have loved the details of the image and the realism achieved".
Yurii Lebediev: "So fairytale mood. I feel the magic power of nature to make everything in its own way".
Quick interview with Phil:
– How long have you been into 3D modeling? Please, tell us about yourself.
Hello Hum3D and friends! My name is Phillip Derbyshire and I'm a 3D Artist working in the ArchViz industry at a small studio in South Florida for the past 5 years. Previously, I spent 4 years at college working on my art degree. I knew very early on in life that I wanted to create my own worlds and it is simply astonishing to me that we can do just that in this day and age. Anyone with an internet connection and a passion for art can create fully CG imaginary worlds from home and share their creativity with the world.
– How much time did it take you to create your work? Did you face any difficulties?
At the start of the competition's announcement, I spent the day brainstorming ideas and thought back to a car that one of my teachers used to own 15 years ago – a classic Mini Cooper! It is such an iconic vehicle that I realized I just had to create and build an unique environment for it. I knew early on that I wanted to create my own CG version of macro toy car photography so I built my scene around that premise. I worked on this project in whatever free time I had available – so most evenings and weekends.
What sort of difficulties did I face? Computer resources, mainly system memory was my biggest challenge. As the scene got progressively heavier, I had to get more creative with how I optimized it and after a few late nights debugging crashes, I was able to get the render out.
– Do you have any advice for future participants in the competition?
Plan it out in your head and write down what your ideas for the project are before initially starting. Set realistic goals for yourself and how much time you think it will take to accomplish the tasks at hand. I find having the objectives for a project and time frames set beforehand makes it a lot easier to bring your main priorities to completion in time.
You might not hit every goal as intended, but as long as that core idea and theme comes across clearly and you feel satisfied with the results, then that is all that really matters in the end.

Third place is A hidden treasure by Iasonas Raptopoulos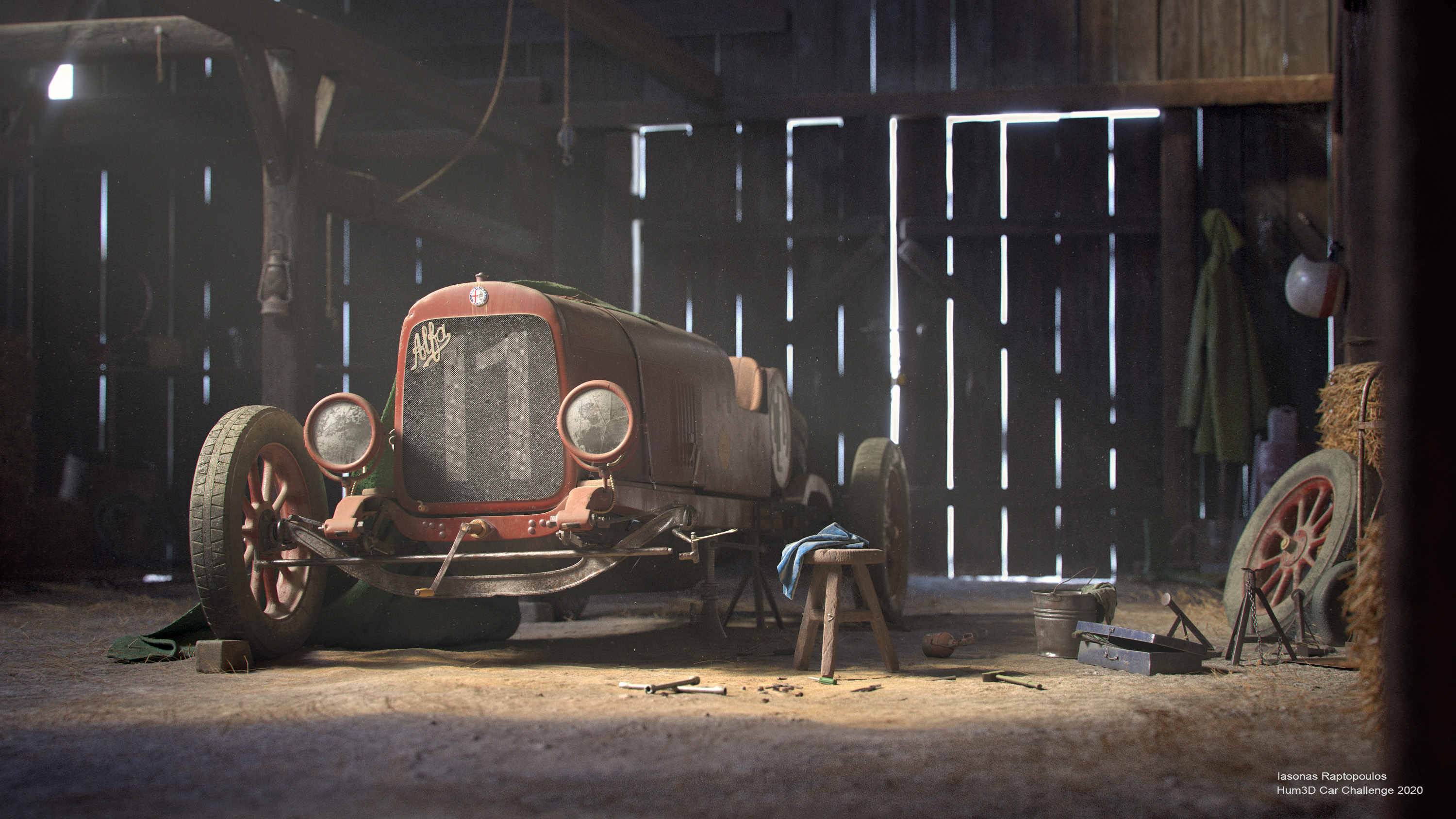 Made with using 3ds max, Substance painter, Marvelous designer, Adobe Photoshop and After Effects.
What our jury says:
Maciej Ptaszynski: "Great render! One of my favorite images with great lighting, texturing and composition! Congrats!".
Fabio Allamandri: "Dreamy image. Nice lighting and aging".
Zacharias Reinhardt: "An old car in a shed tells us the story of past times. I love the realistic dust, damage and imperfections on the car, besides the great lighting and composition, these little things make the car well integrated into the scene".
Andrew Averkin: "Very artistic work! The artist shows his great level of modeling, texturing and light setting. I like this artistic composition and old warm mood as well. This work brings a positive and pleasant feeling of nostalgia".
Arseniy Korablev: "Beautiful and atmospheric artwork, I looked at it with pleasure for a long time. Warm and harmonious, like a frame from a good movie. Very cool! :)".
Ralph Huchtemann: "This render has so many details with all the tools, the dust on the old racing car and the light falling in the old barn, which make it look very nostalgic. The overall feel, this render conveys, is just awesome".
Jonathan Holmes: "I get a sense of hard work and hopefulness from viewing this. Fantastic composition, with a bonus perspective of an era of vehicles rarely seen these days".
Alessandro Maniscalco: "Stunning details in this rendering, very perfect model and environment. The old atmosphere is great!"
Jonas Ronnegard: "Great lighting and overall quality, a good example of less is more".
Quick interview with Iasonas:
– How long have you been into 3D modeling? Please, tell us about yourself.
First of all, I would like to thank the hosts of this competition. I am very excited to be part of it and especially to be chosen as one of the best projects.
I wish all the competitors, the best of luck.
My name is Jason Raptopolos, I am 34 years old, I am Greek and live in Athens city.
I work in the 3D industry for the past 7 to 8 years. In 2013 I attended lessons in SAE Athens and since graduating, I work as a professional 3D generalist.
I try to keep in touch with every new technology and apply new technics to my work projects.
– How much time did it take you to create your work? Did you face any difficulties?
The project took me approximately one and a half month. In the beginning, it was an opportunity to exercise and expand my portfolio but, before I knew it, it became a foul time procedure. As mentioned before, I love my work and therefore, working on this project made me happy.
The basic difficulty was to digitize my original idea. Before starting the project, I had a clear image in my mind of what I wanted to present and did my best not to deviate from that idea.
The biggest technical problem was the rendering time that was needed. Of course, this is something that all they will have to cope with.
– Do you have any advice for future participants in the competition?
First of all, I would like to advise them, to love what they do. Have patience and do not deviate from your ideas. We all know that it needs time and effort, in order to have a good result.
So you need to study before even starting, have a clear plan, and think approximately how long will it take you to conclude.
Having a timetable is very important in order to finish a project within the time requested.
We congratulate the winners!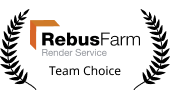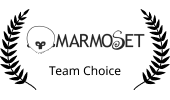 Special prize from Rebusfarm team and from Marmoset for the "Best render that made with using Marmoset Toolbag" gets "The last picture of La voiture noire" by Nicolas Hiernaux.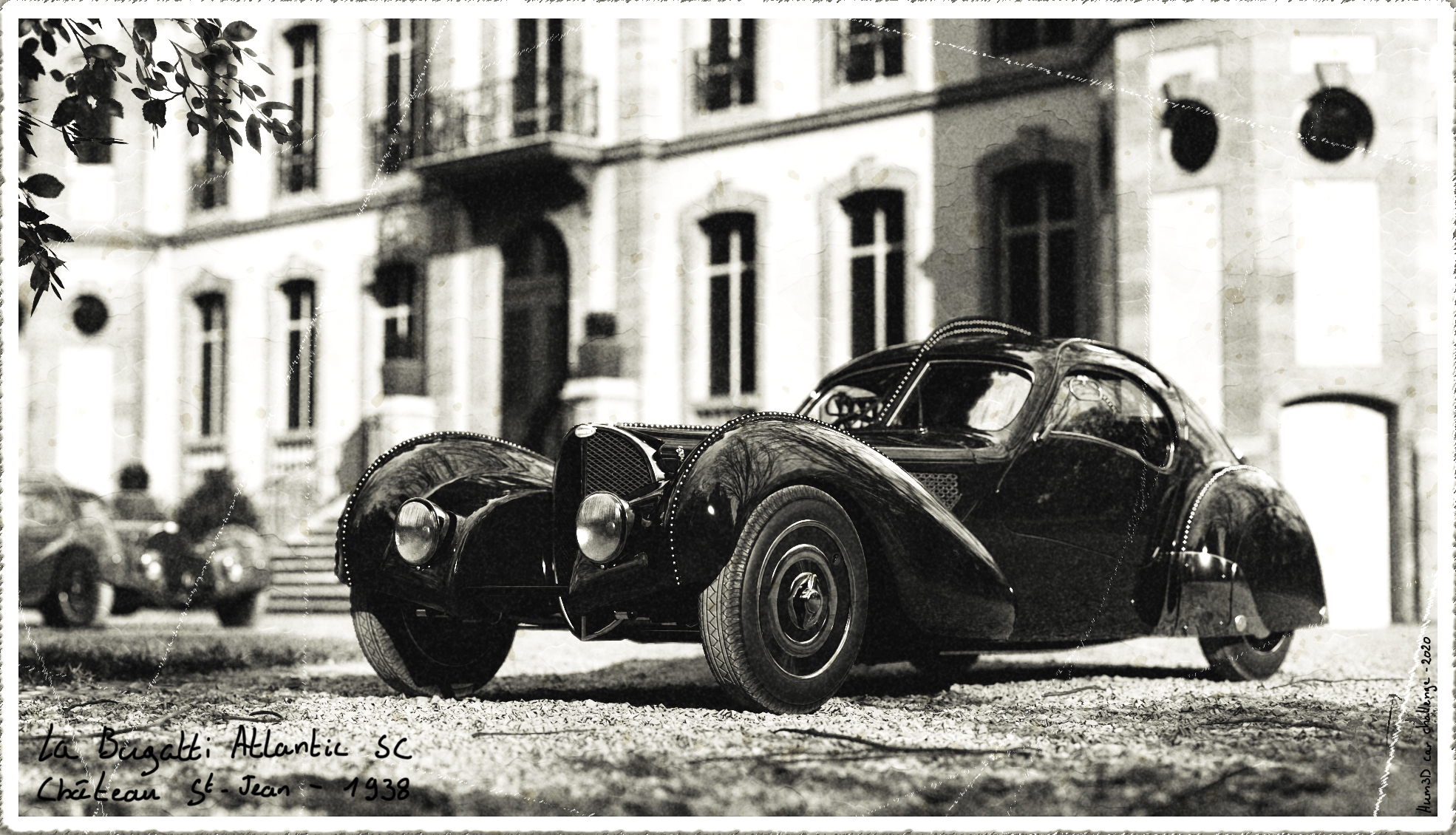 Marmoset team: "The use of a black and white, aged photo tells a great story. The reflection of the environment in the car really puts the viewer in that time and place".
RebusFarm team: "We love rebuilt of the car with all its details and the idea to present it as an old photograph".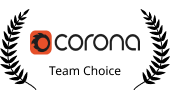 Special prize from Corona render team for the "Best render that made with using Corona" gets "The Legend of 7707KW – Polskie Porsche" by Jakub Przybolewski.
Corona render team: "Such a wide range of styles and approaches on show, everything from the kind of car, to the story being told, to the look and feel of the images! It was very very hard to choose between them, as each image had its appeal for different reasons – but a pleasure having the challenge of so many great images to view!".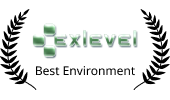 Special prize from Exlevel team for the "Best Environment" gets "Let It Be Hope…" by Ako Ghadermarzi.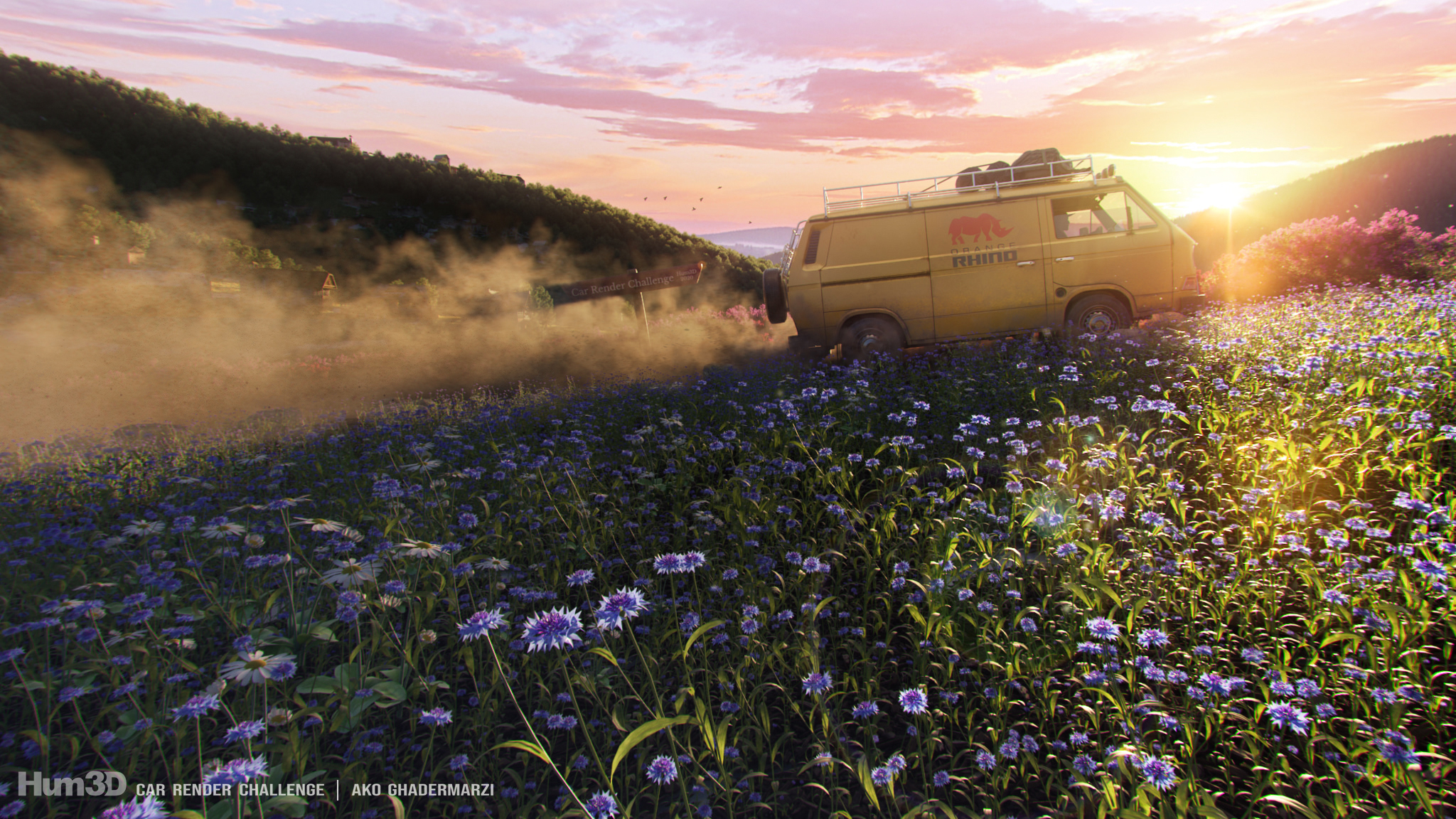 Exlevel Team: "Everything is very realistic, and a nice sunset!".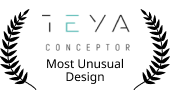 Special prize from Teya Conceptor team for the "Most unusual design of a car" gets "IGNORANCE" by Dennis Mabuka.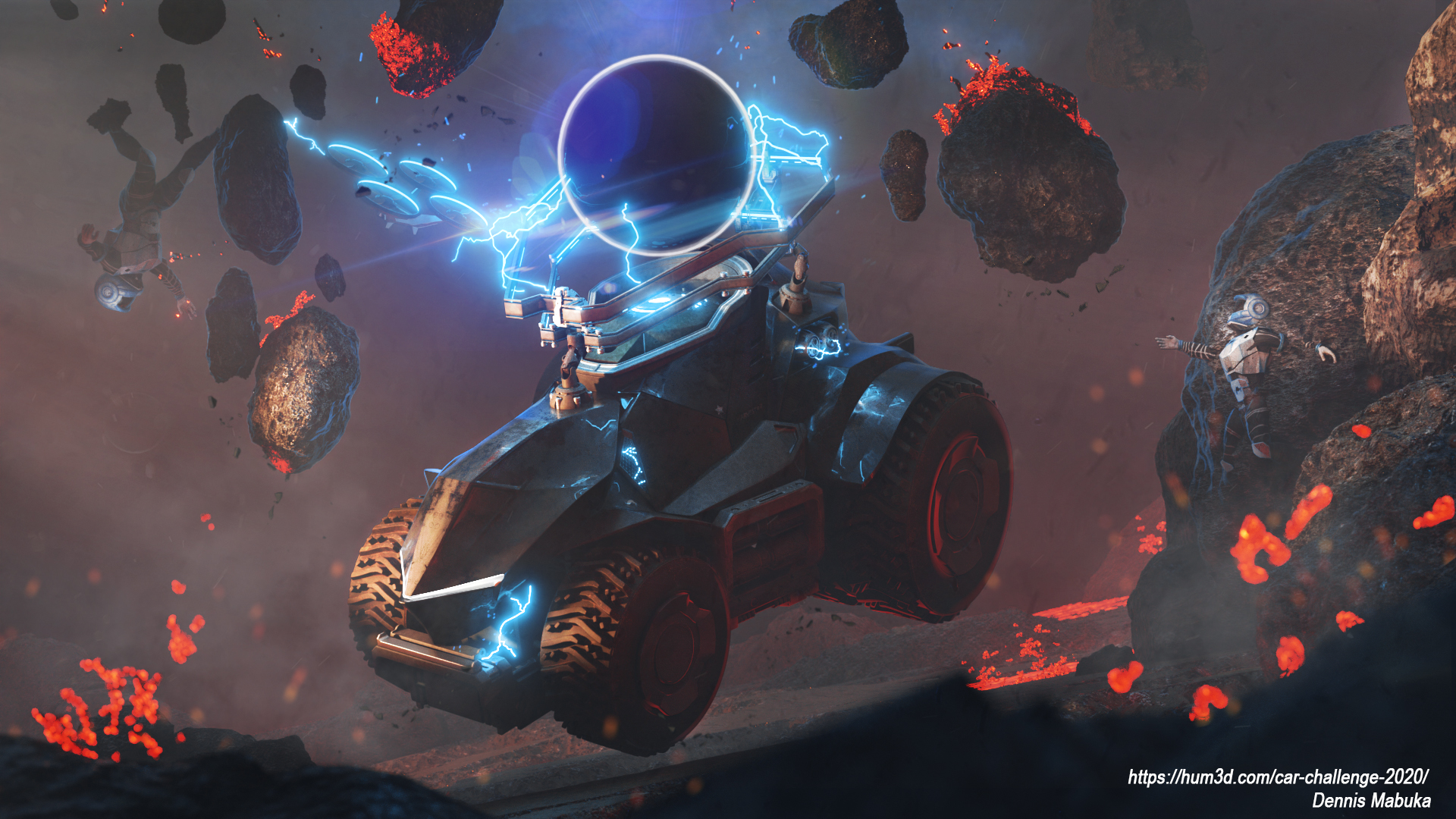 Teya Conceptor team: "Strange sci-fi vehicle :) We like how it all looks!".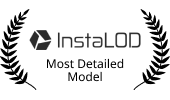 Special prize from InstaLOD team for the "Most detailed car model" gets "Apocalypse project" by Hooman Khodadoust.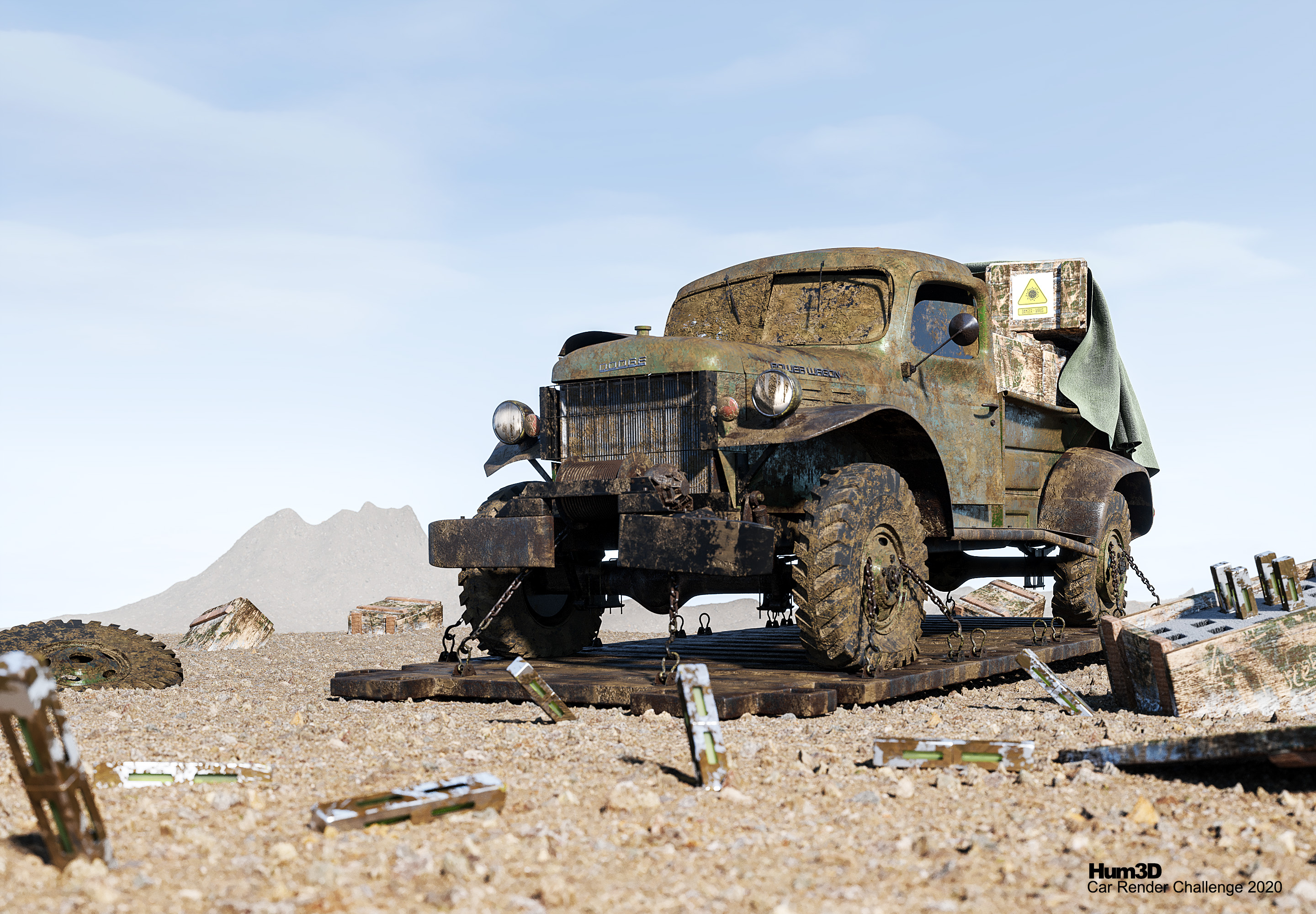 InstaLOD team: "A great amount of detail and a fantastic job of texturing believable dirt and grit".

Special prize from Marvelous Designer team for the "Best work that made with using Marvelous Designer" gets "SIC MUNDUS CREATUS EST" by Filippo Marras.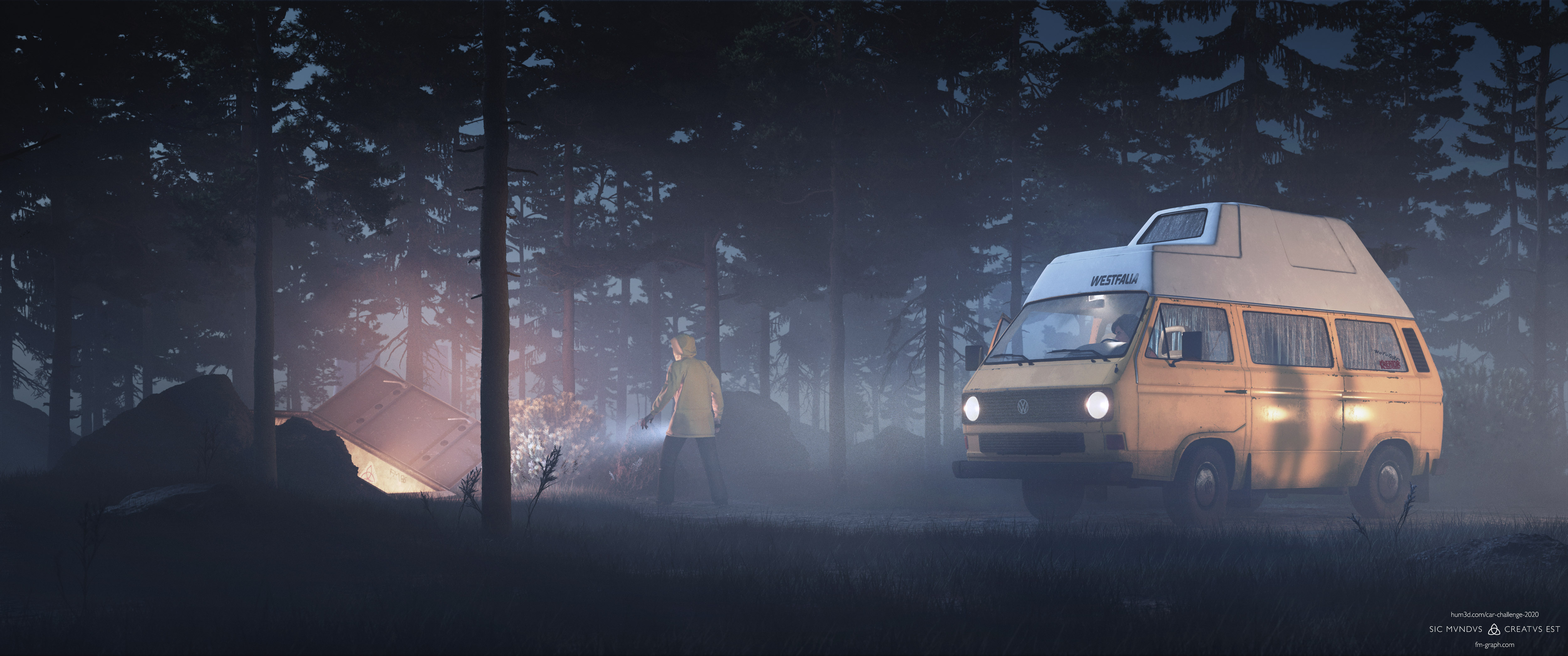 Marvelous Designer team: "It has excellent use of MD visible within the automobile for one, it has two distinctly different types of fabric (on the curtains and the raincoat), I love the atmosphere, and it certainly doesn't hurt that my childhood neighbors still have that same van that we used to take trips in".

Special prize from Textures.com team for the "Best use of materials" gets "Grandpa's toy" by Rafal Gugula.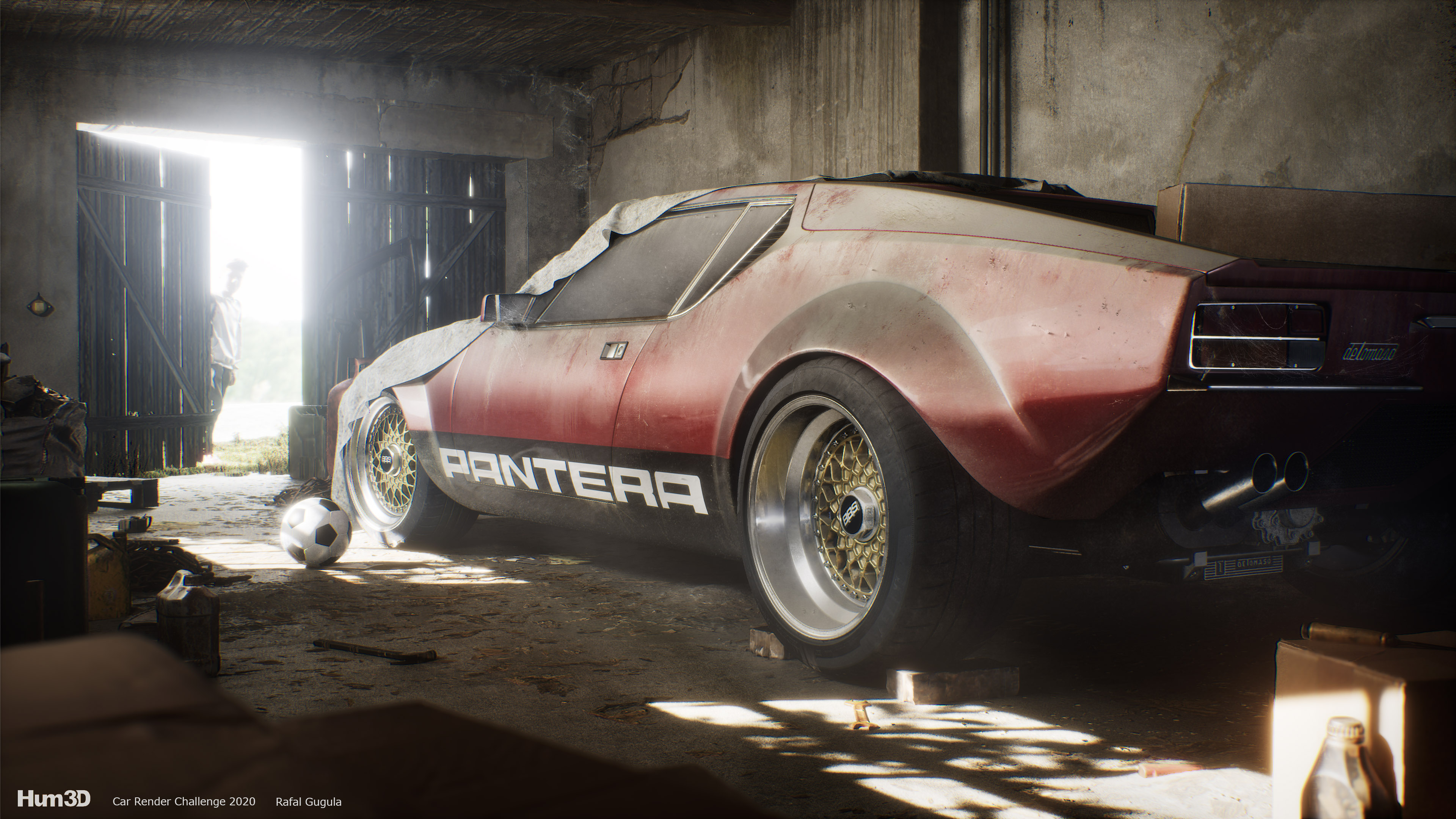 Textures.com team: "All the materials and shaders here work in tandem, to convey this beautiful final render. Nice work!".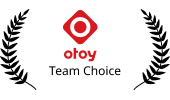 Special prize from Otoy team for the "Best render that made with using OctaneRender" gets "Croft city – Runner UNIT 313" by Eriks Abzinovs.
Otoy Team: "We chose Croft City Runner Unit 313 because the render is well composed and the backstory about Croft City, The Fossil Fuel wars, and the TAXI syndicate was highly imaginative".
In addition, we'd like to point out the works which were chosen by Hum3D team.

"Pushing to the limit" by Volodymyr Borovkov.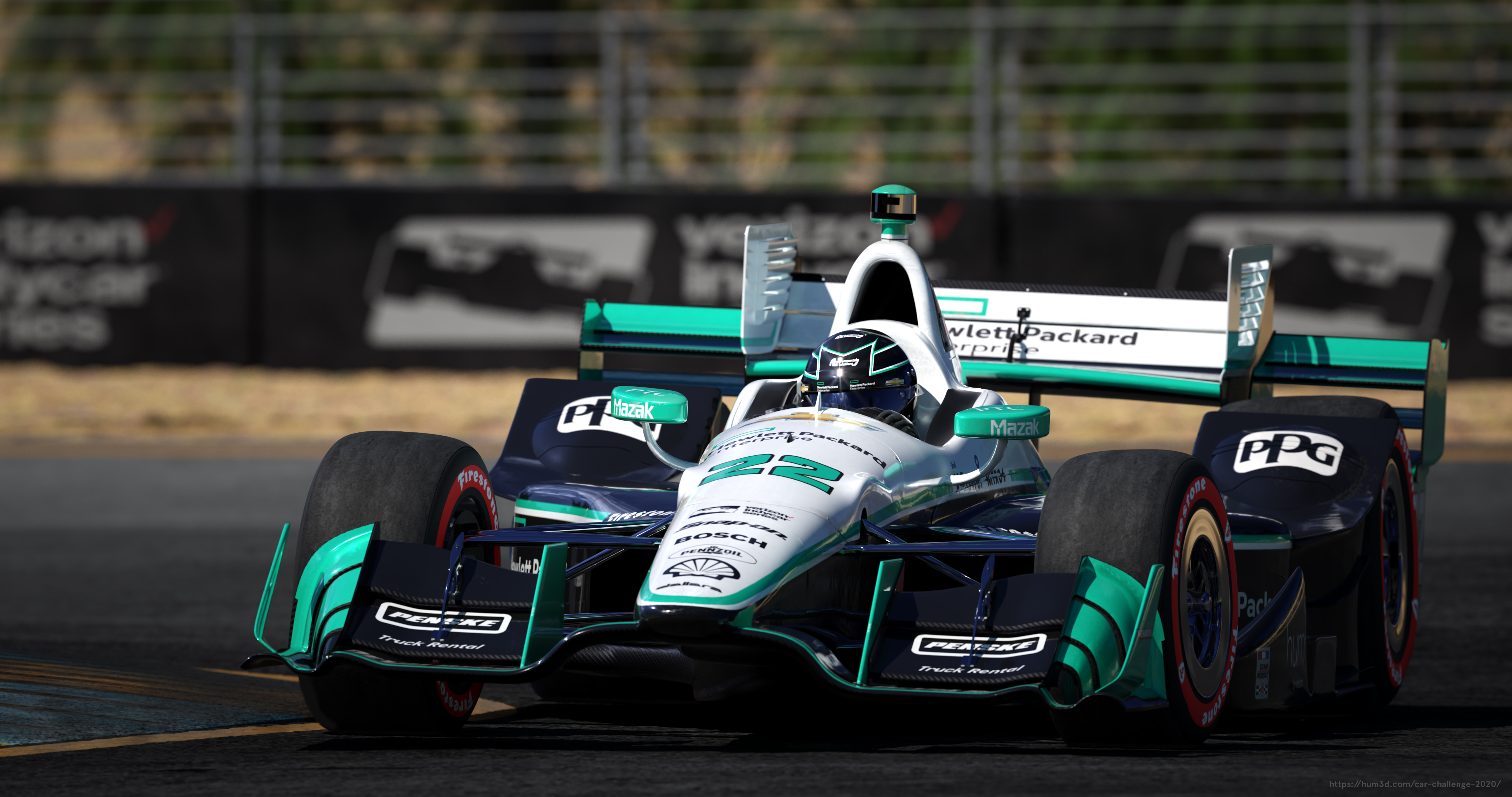 "Ford Falcon XB GT – tribute to Mad Max" by Krzysztof Fendryk.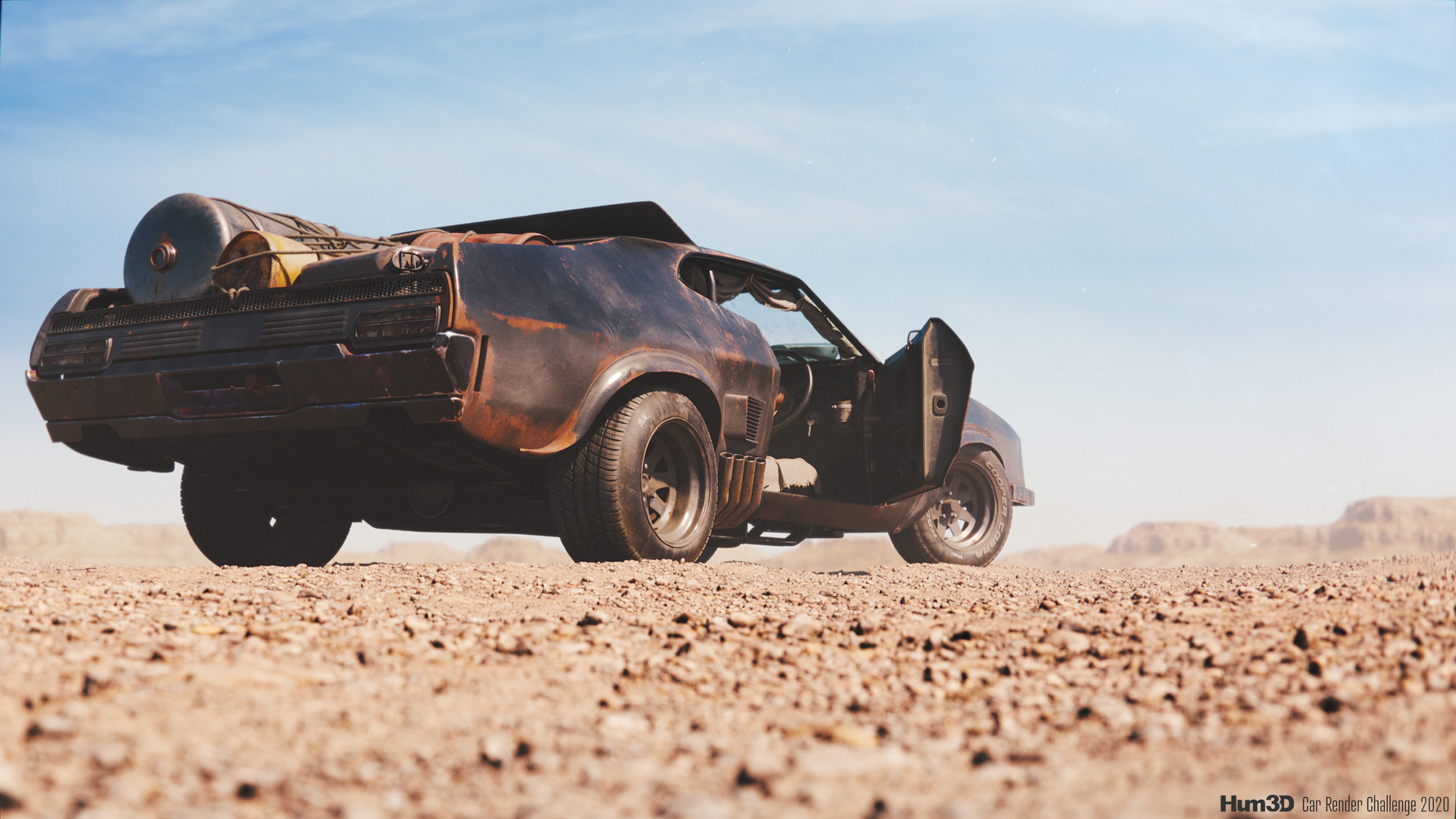 "Mad Max F1" by Christoph.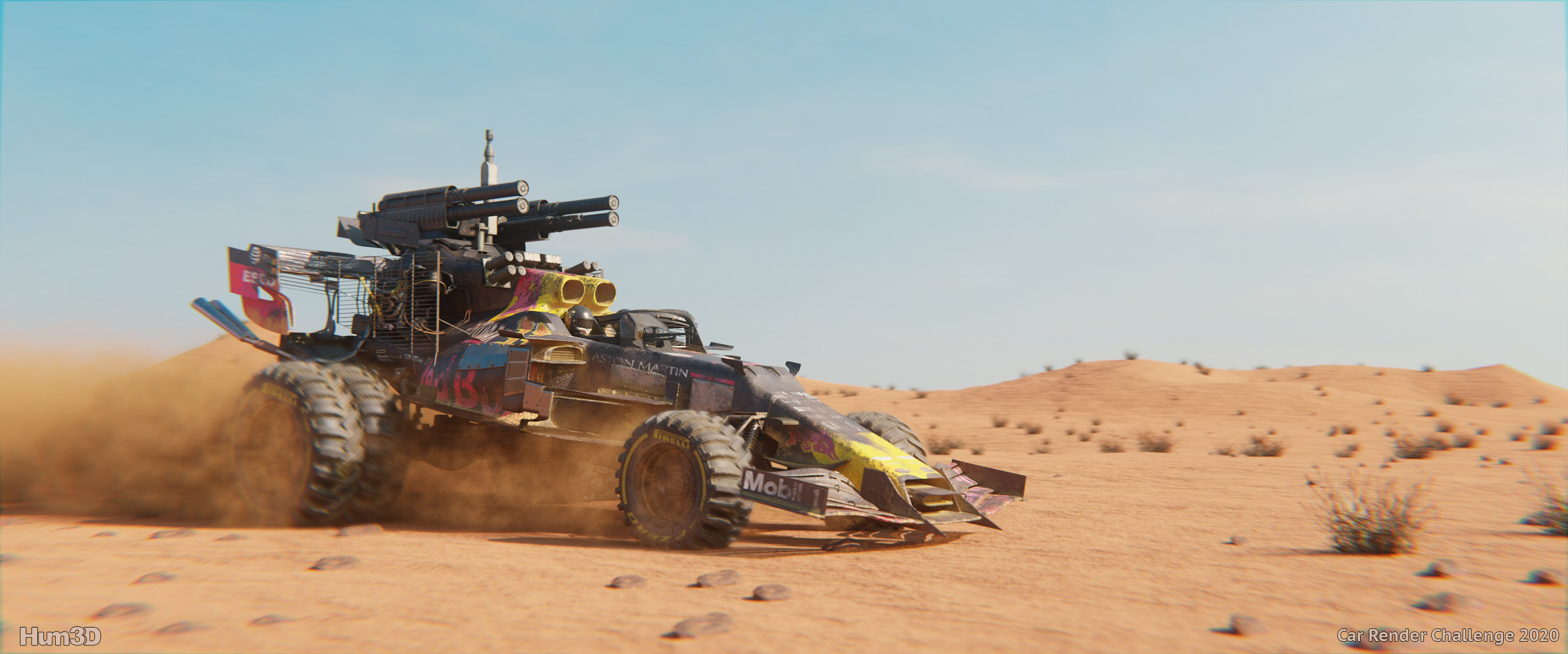 "Surf's Up" by Matthew Lindebaum.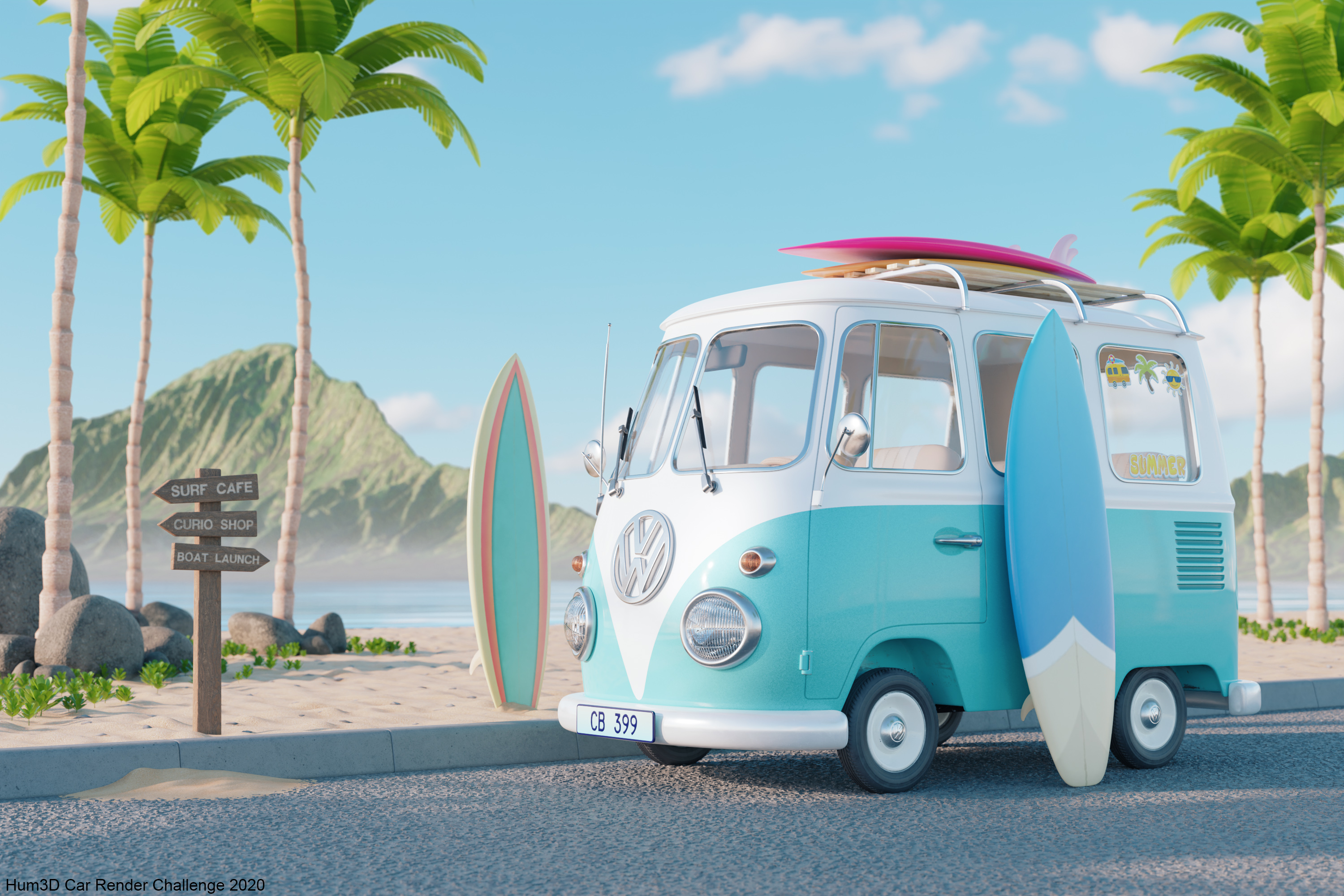 "In the color of the time" by Ehsan Darvishi.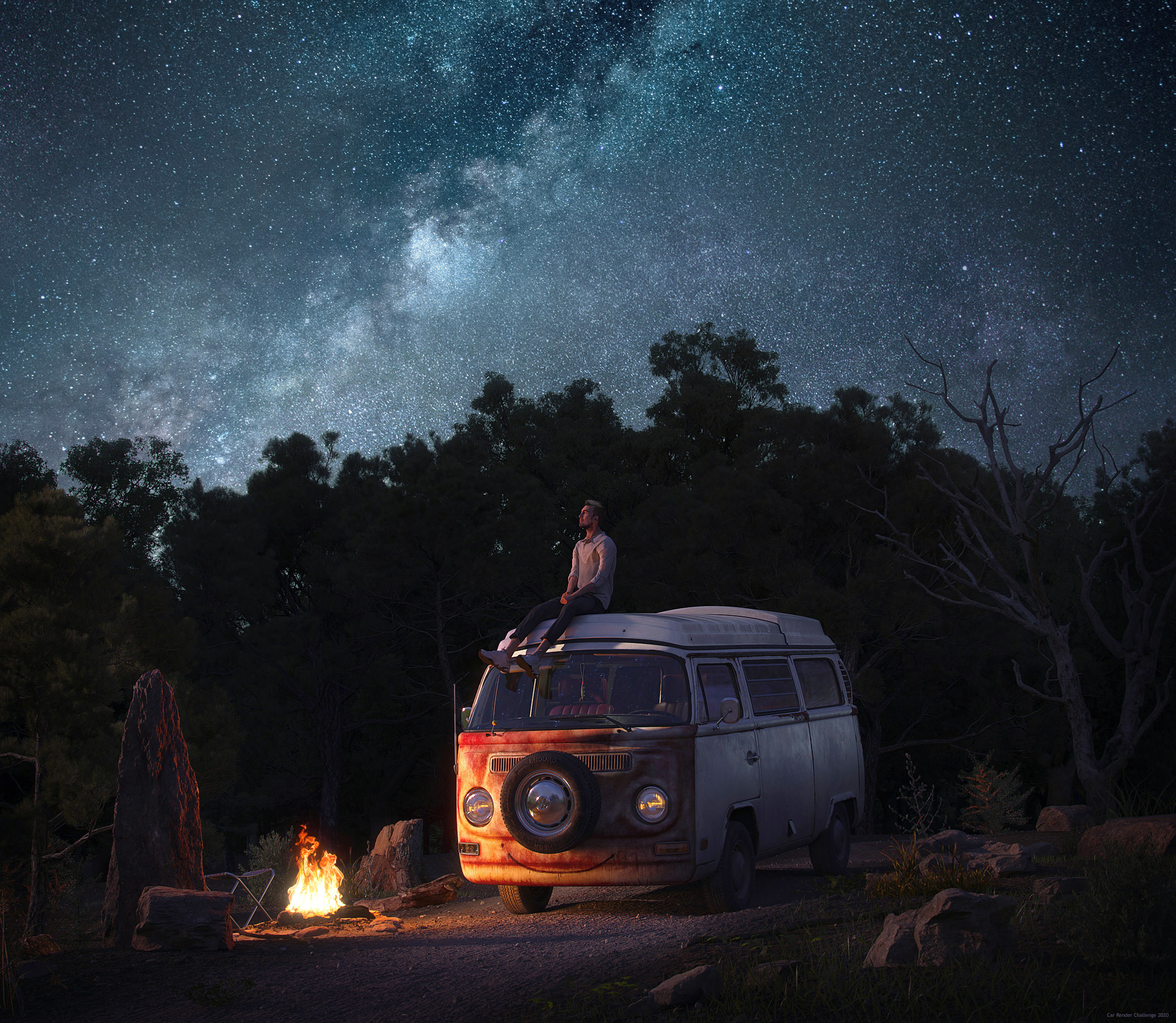 "Survivor Dinosaur" by Vahid Montazeri.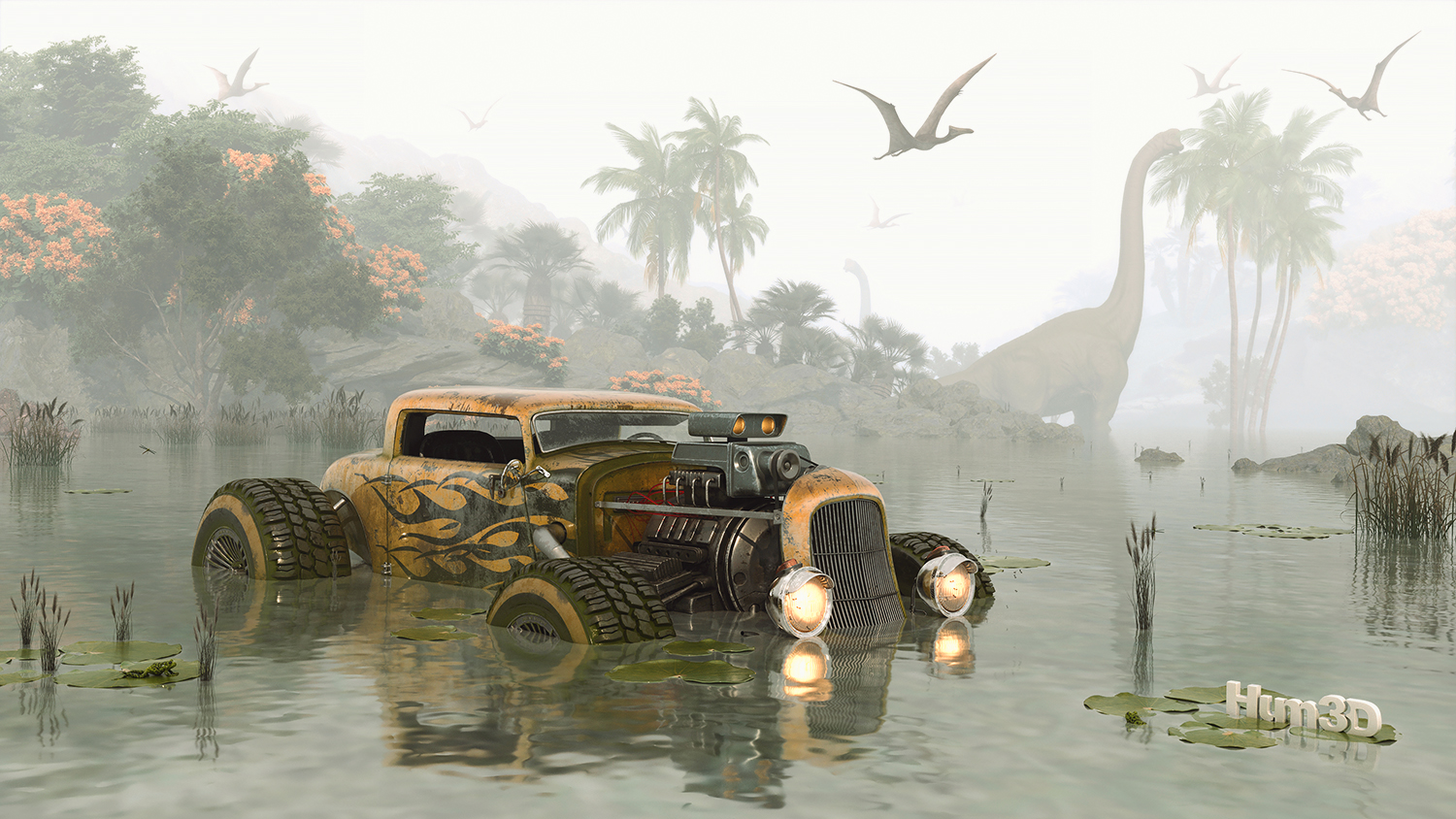 "Dodge Challenger" by Dachi Gogebashvili.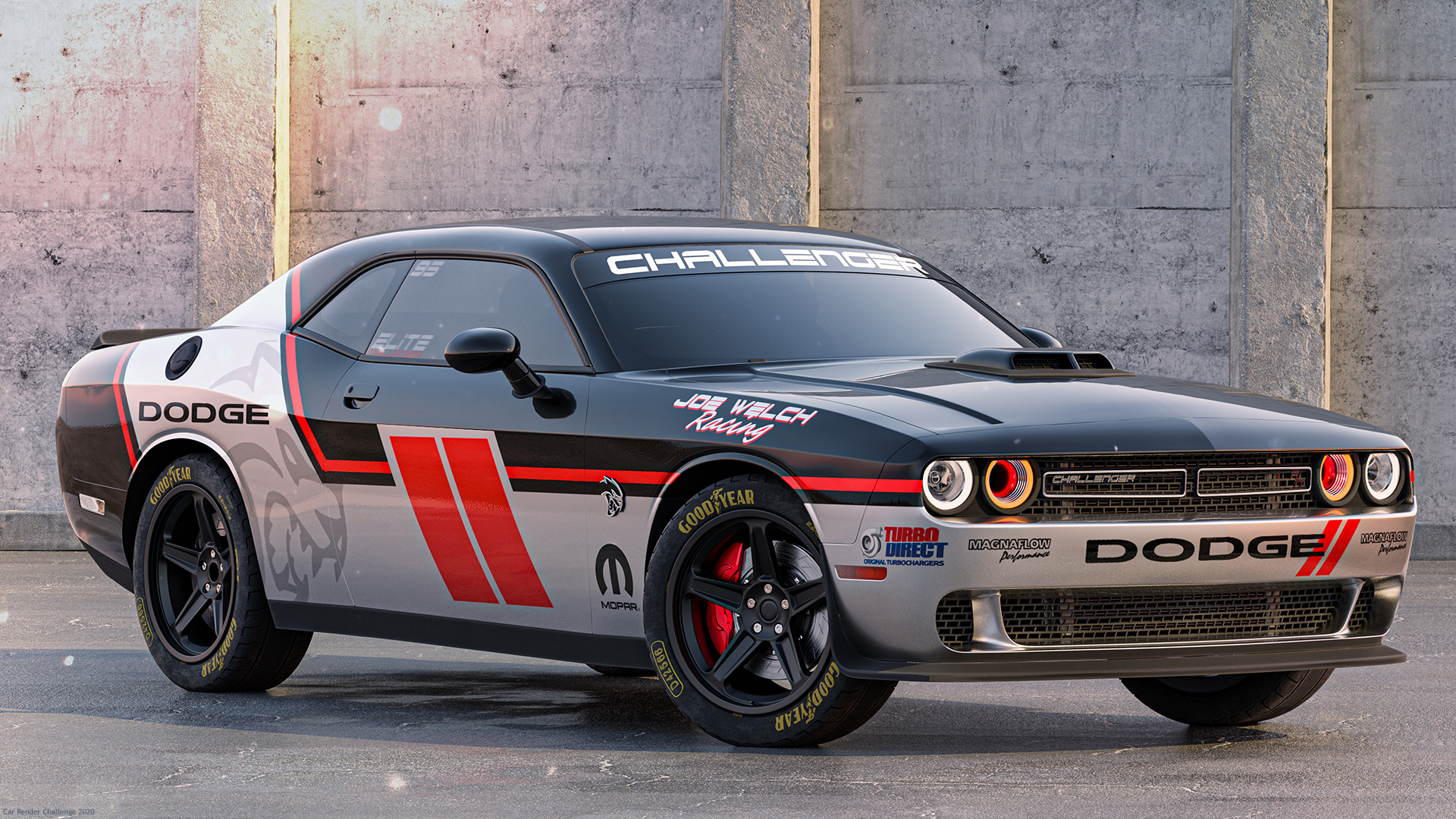 "One little turn" by Anand.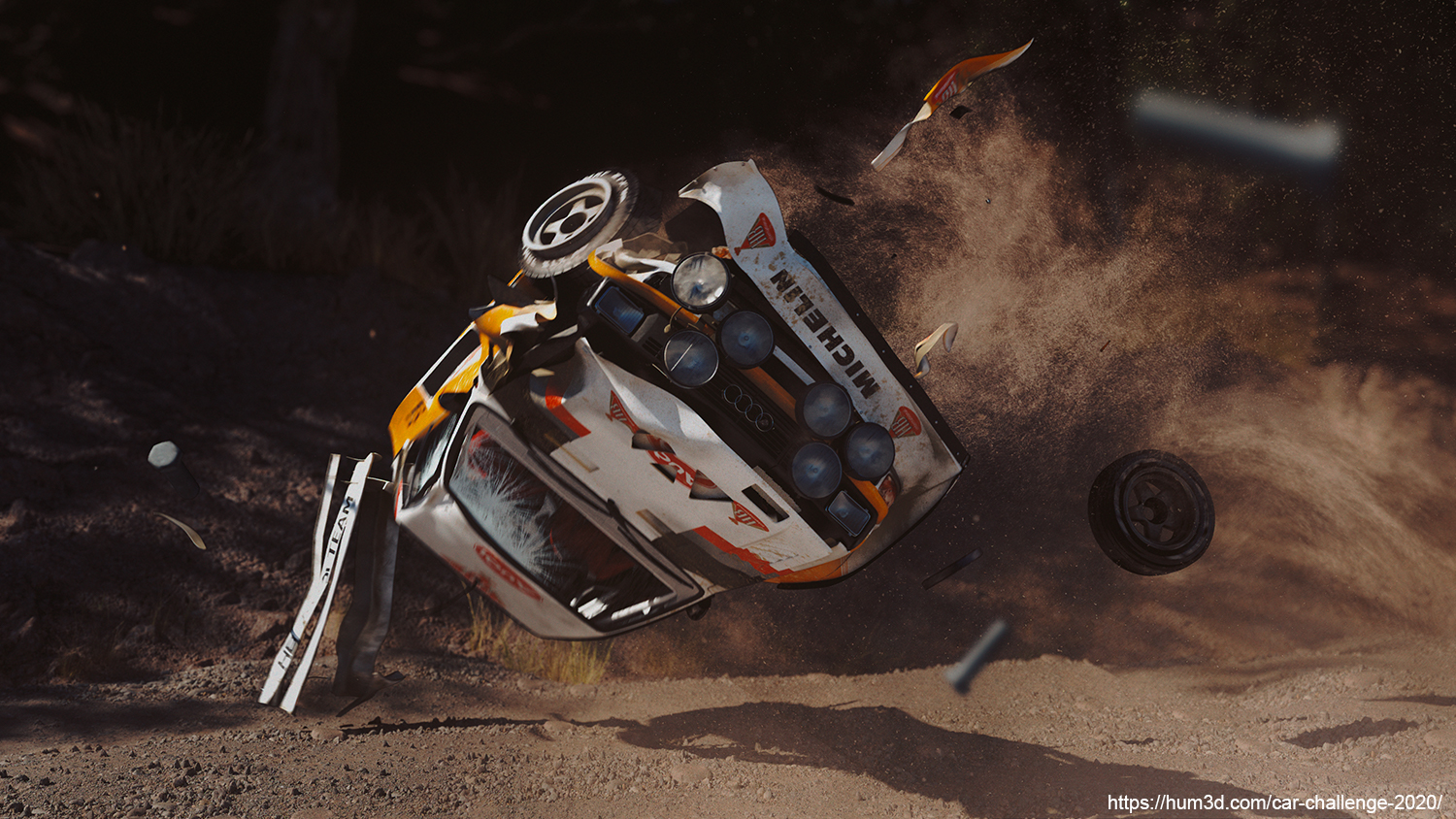 "Wastelander" by Dimitrije Leonidov.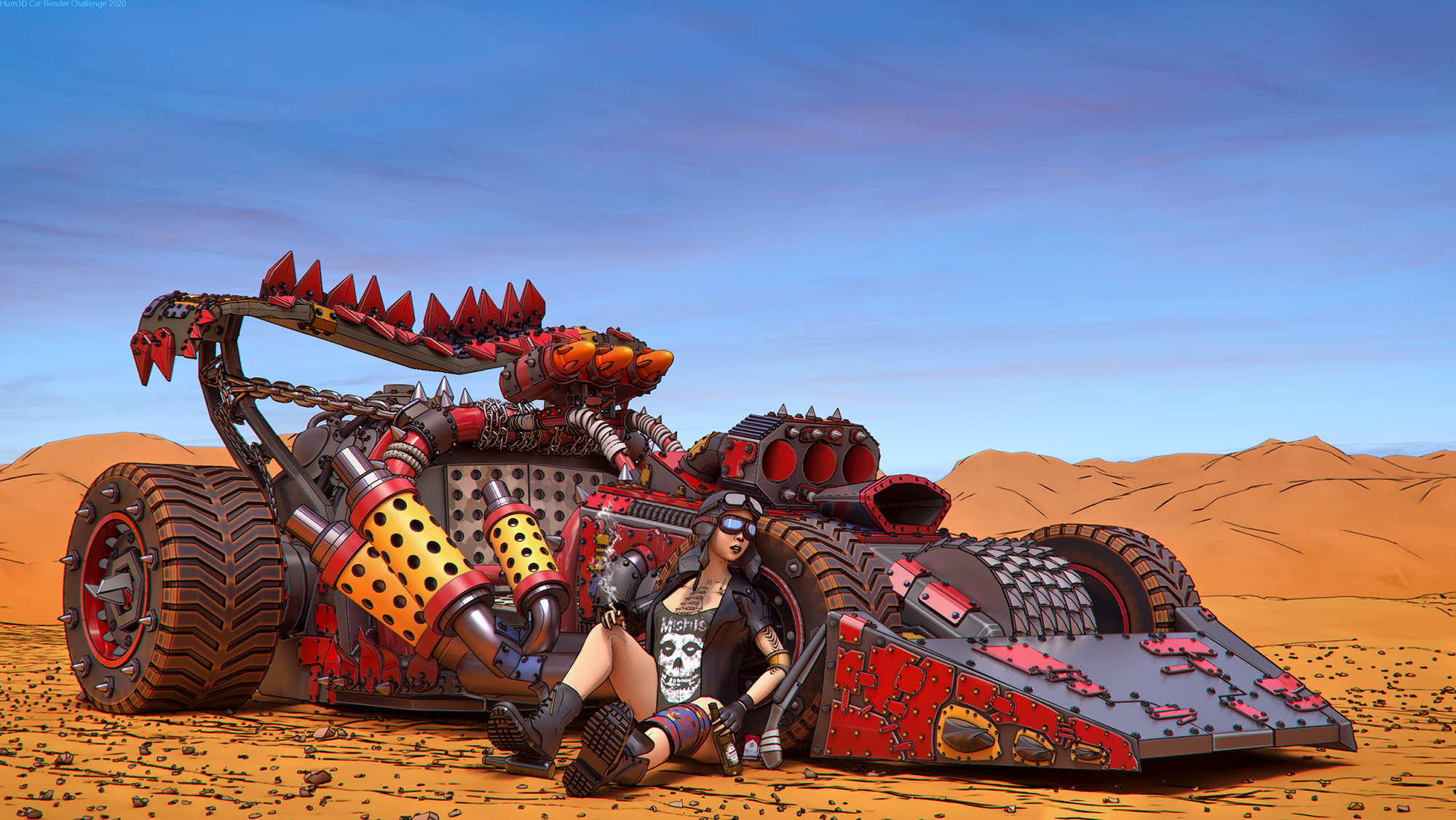 For those who like statistics:
137 artists took part in the competition. Twenty four members of jury had different views on the top-five – thirty seven renders got votes (each place in top-five gives special amount of points: first place – five points, fifth place – one point. All points/votes are sumup).
Which software were used by participants:
Special thanks to the sponsors who support our event and help 3D artists to create their masterpieces. Each of them is the best in their field. You can always count on their quality service, and so we are happy to recommend you their products.
Would be great to see your comments and thank you all for amazing challenge.