Aloha! We have prepared for you another bunch of the latest CG news!
V-Ray 3.0 sneak peek presentation at EUE 2013 has appeared in the network! Chaos Group announces that brute force rendering are going to be 2.66 times faster! What is more, Max ray intensity was also improved.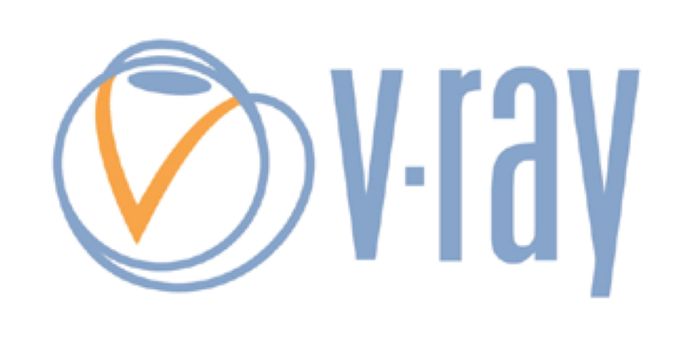 V-Ray 3.0 is full of useful changes and modifications! Let's be patient and wait for it!
Here's the list of some new features:
– Automatic asset transfer for DR (No more missing maps EVER!);
– Render Subset;
– Trace sets;
– Opens Shading Language;
– Metaballs (isosurfaces);
– Deep images and OpenEXR 2.0 support;
– Maya Viewport;
– Vertex merging;
– Vismat materials;
– Progressive rendering;
– Max ray intensity;
– Brute force rendering speed improvements.
More information you'll find here:
One of the best systems of destruction RayFire Tool was updated up to version 1.62.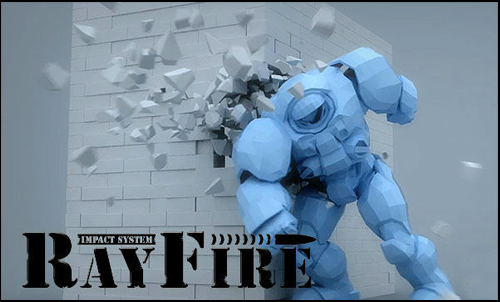 The features of the version 1.62 are as follows:
– Support for 3ds Max 2014;
– New Voxels Modefier allows converting geometry into voxels and provides a wide range of features to control the animation;
– New Clusters Modefier allows combining quickly and easily the groups of simple fragments into more complex clustered fragments.
RayFire 1.62 is available for all registered users of previous versions from 1.57 to 1.61. Support for 3ds Max from version 2009 up to version 2014.
E-on Software has announced LumenRT 4 GeoDesign Plug-in.

This package introduces the possibility of Lumen RT in ESRI CityEngine Advanced. ESRI CityEngine is a quite realistic simulation of city as it is. Nevertheless, Lumen RT GeoDesign added new effects, such as plants and trees, swaying in the wind, moving vehicles, animated people, lighting, water and sky.
Map Transfer for Thinking Particles has been released. With its help it is possible now to control particles with texture maps. Textures can be both procedural and bit-mapped.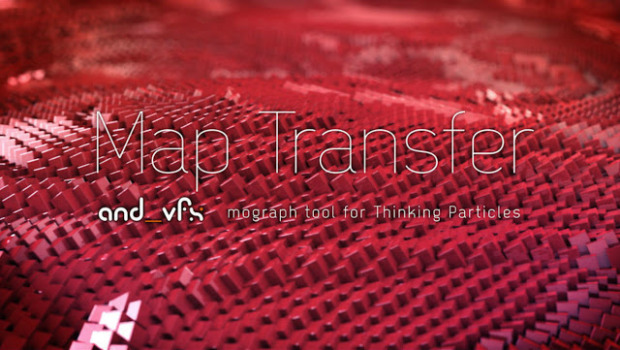 In Map Transfer you will find the following features:
– Transforming objects using grayscale information (position, rotation and scale world and local transformations);
– The use of any procedural map or grayscale texture;
– Working with animated bitmaps;
– Animating objects or polygons;
– The use of uv-s from the object to be animated or the use of uv-s from external object;
– Selection of how particles take uv-s information from external object (local and global axis searching);
– Different ways to create animation: animation of procedural map, creation of animation from video, animation of Map transfer parameters or animation of the external objects.
Map Transfer Expanded is free and available for everybody.
OTOY company has released previously announced OctaneRender 1.2.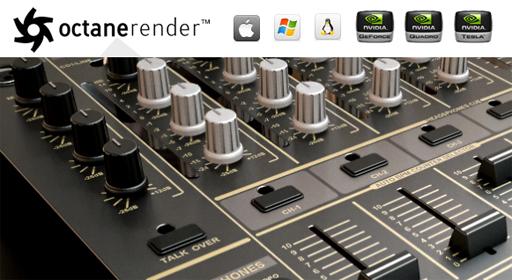 OctaneRender 1.2 keeps the following features:
– Multi-threaded scene compiling;
– Significantly improved rendering performance;
– Architectural glass;
– Volumetric fog and lightshafts;
– Customizable sky/sunset color and sun size
– Background image support in the viewport;
– Dirt texture;
– Panoramic cameras (spherical and cylindrical);
– Customizable bokeh DOF;
– Lens distortion;
– Ray traced wireframe mode;
– Improved node graph navigation;
– Camera presets (front, back, top, bottom, left, right);
– Render priority (provides smoother UI).
We are going to have really a lot of news after SIGGRAPH! Now everything is calm before the storm!
Have a nice render!