And here are some fresh news for you! So you can catch up what happened in CG.
Autodesk has released Maya LT 2014. This is a special version of the standard Maya, designed specially for game developers. The main advantage of this version is that the license costs only $795. It is also possible to buy a license for a certain period of time (month, quarter) starting at $50.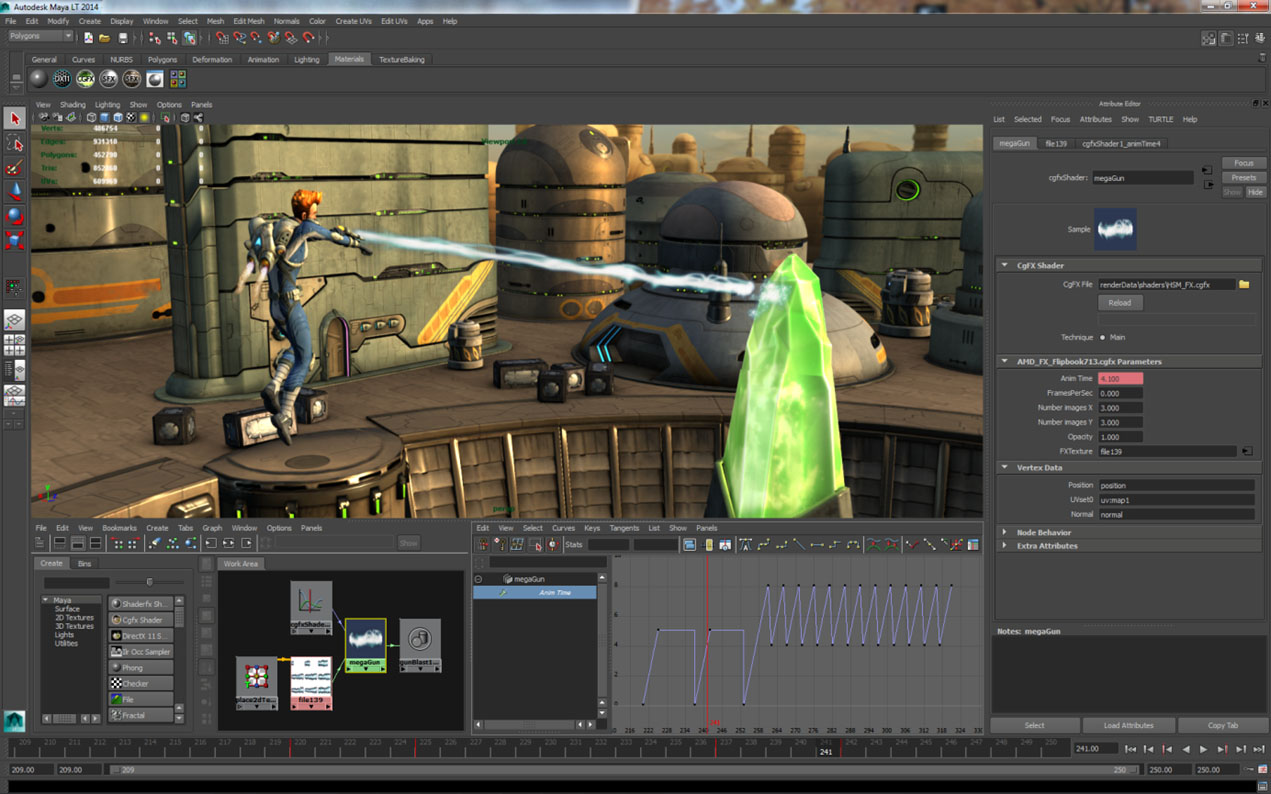 In addition to the price there are some nice extras, such as new and simplified interface as well as deep integration with game engines (Unity 3D Engine and Unreal® Engine™). Turtle is used as a tool for baking textures and lighting and it is included in the package as a standard renderer.
The developers of the rendering engine FluidRay RT have announced the release of a new version of their creation – FluidRay RT 0.9.3.
FluidRay RT is a standalone rendering application where, just as in many other modern rendering engines, a physically-based way of illumination and shading is realized.
What's new in version 0.9.3:
– New browser view with real-time material and texture preview;
– Much improved attribute editor, more compact and with a new color picker;
– Autofocus in the graph view when selecting elements in the scene;
– Search filter in the Outliner and Browser.
FluidRay RT is also fully-integrated with SketchUp.
Cloud-based Interactive Rendering with V-Ray within Clara.io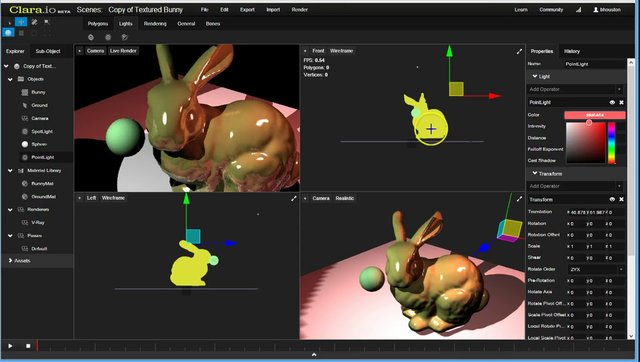 Chaos Group together with Exocortex announced that the Clara.io is soon going to support interactive cloud-based V-Ray rendering. Clara.io is a web-based 3D content creation platform being developed by industry veterans Exocortex. The new partnership provides 3D artists the opportunity to always have access to V-Ray right inside Clara.io, no matter what device they are using.
Exocortex are also adding support for the .vrscene and .vrmesh formats to Clara.io, so users can easily mix and match between various DCC tools, both desktop and cloud.
All versions of Terragen 3 are now available for purchase!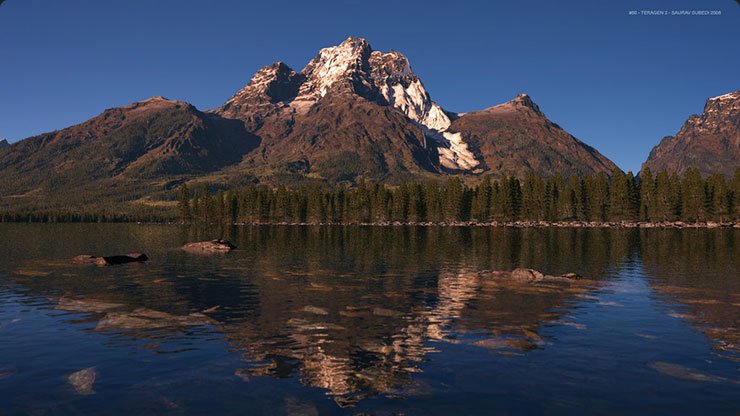 Planetside Software, the developer of landscape generation and rendering software, announced that the new Terragen 3 Product Line is available now.
The Terragen product line provides opportunities for CG-artists to create procedural landscapes using the displacement mapping, bump mapping as well as animation and visualization directly within Terragen.
New in Terragen 3:
– Comprehensive render element system and layers system;
– Enhanced 3D preview;
– Fast high detail global Illumination mode;
– Significantly improved population control, including editing each unique instance and changing color;
– FBX support along with support for other standard format for animation data exchange;
– Significant performance enhancements for localized cloud rendering;
– Object mesh deformation;
– Content library for easy organizing and quick access for scene files, objects, and textures;
– Enhanced DEM format and georeferencing support;
– New spherical camera;
– Fast depth of field blur;
– Linux render node.
Chaos Group launched open beta test for V-Ray 3.0 for Autodesk 3ds Max.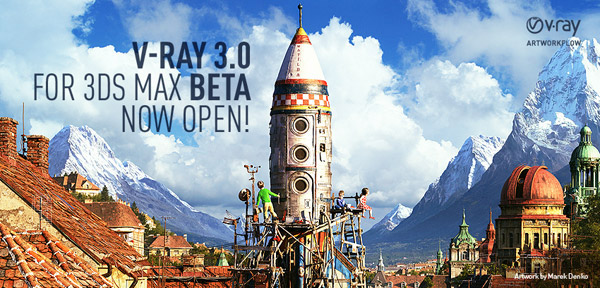 It has been about a year since the first promises of the Chaos Group to release the third version of their main product – V-Ray for 3ds Max. This year was unbearable because of our anxious expectations. Personally we were spending about $100 a day on ice cream and $15 on paper towels to while away the time somehow.
And now the company officially launched the open beta test for a new version of the legendary rendering engine. Our torment is over! As well as super-profits of ice cream vendors :)
As we already know, the new version of V-Ray has a number of new and interesting features, such as:
– Increased performance of ray-tracing (integration with Embree);
– Updated interface of the plug-in for 3ds Max;
– Progressive rendering;
– New templates settings are optimized for performance and quality;
– New universal shader V-Ray – Vrmats that supports cross-platform material and texture transfer (3ds Max <> Maya <> Sketch Up, etc.);
– New shaders (Skin Shader, ray-traced SSS) and OSL support;
– Significantly improved hair and fur modifier;
– Improved and extended Alembic support;
– Improved color management tools;
– Deep Data support for the following Deep Image Compositing;
– Mask visualization support (Render Mask);
– Render Elements Support in V-Ray RT GPU engine;
– Improved distributed visualization.
DxO Labs announced the release of the minor version of DxO Optics Pro v8.3.1, the updated version of their software for high-quality digital image processing and photo editing.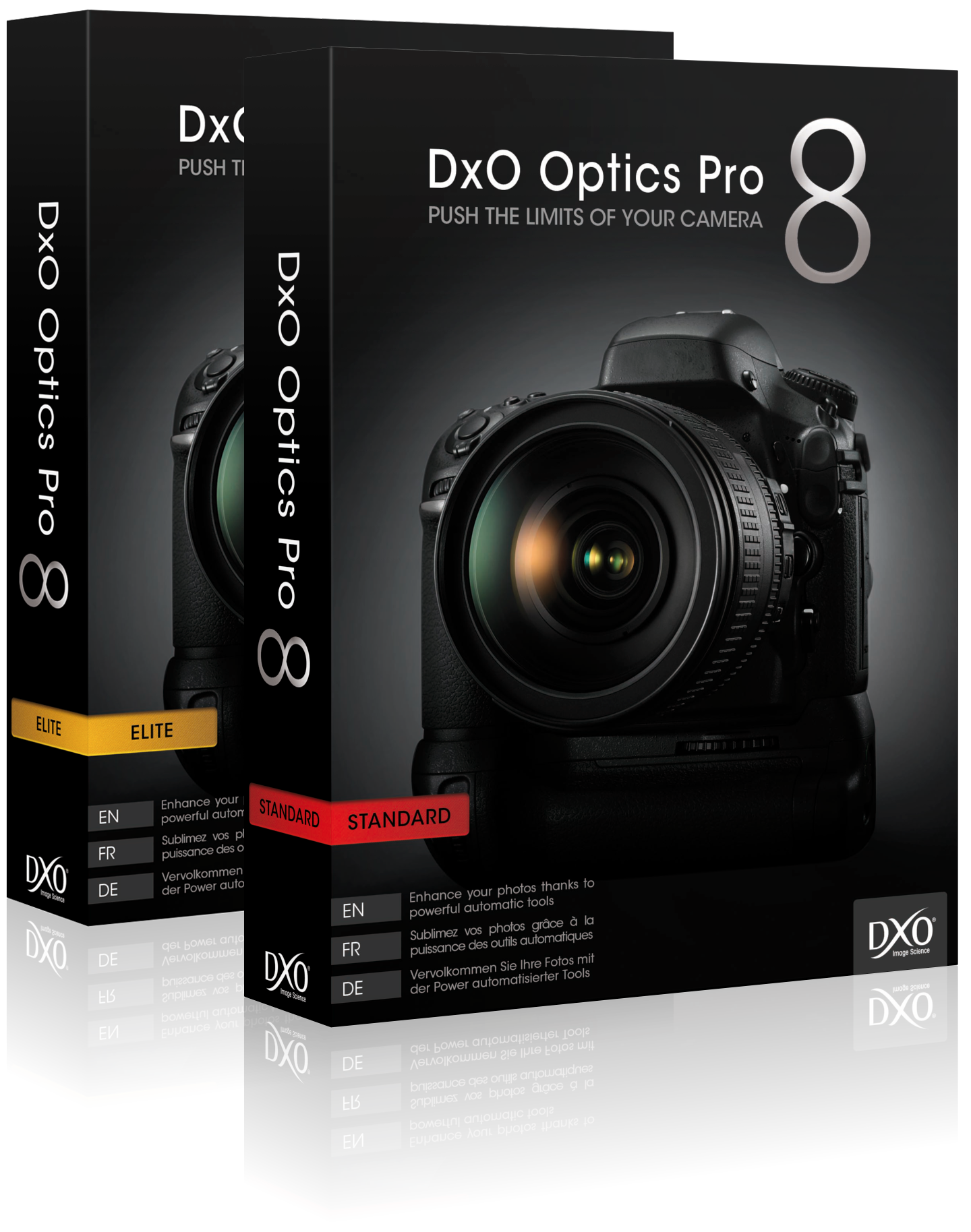 DxO Optics Pro Software is available both for Mac and Windows. DxO Optics Pro 8 provides the best tools for the automatic contrast and light adjustment, the most advanced optical correction and even more precise color control. In this software you will find also an increased productivity and improved user interface which helps to enhance the experience of the user.
What's new in version 8.3.1:
– Support for Panasonic Lumix cameras GF6 and G6, Olympus PEN E-P5, Sony Cyber-shot DSC-RX100 II and the Pentax K-50;
– 487 new camera/lens modules combinations have been added to the library.
Corel announced the release of the extended version of their photo and image editor – Corel® PaintShop® Pro X6 Ultimate.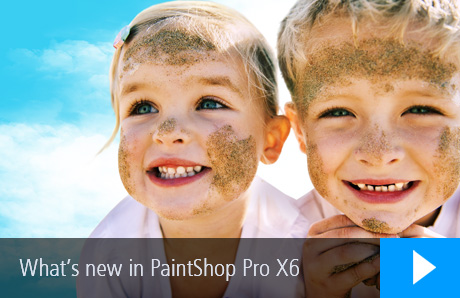 The addition of 64-bit support ensured PaintShop Pro X6 to be the most powerful version to date. The improvements in speed and performance, as well as interface refinements and new quick selection tools will help photographers to get fast the best results.
Improvements in PaintShop Pro X6 Ultimate originate from the most extensive research study in the product's history. Corel researchers drew from a base of over 2.6 million PaintShop Pro users, learning that more power, more speed and improved usability were the changes users most wanted to see in X6. The developers have realized higher computing performance, speed, more stability in users' favorite features and much more.
PaintShop Pro X6 Ultimate is suggested to cost $ 99.99. Upgrade pricing, for users of versions X3 and higher, is $79.99.
Have a nice render!