Hi everyone! We continue a series of short interviews with the best artists from Hum3D competitions.
Csaba Kiss, author of the "SST jump sequence", will answer on six questions and give us a look behind the scenes of his work.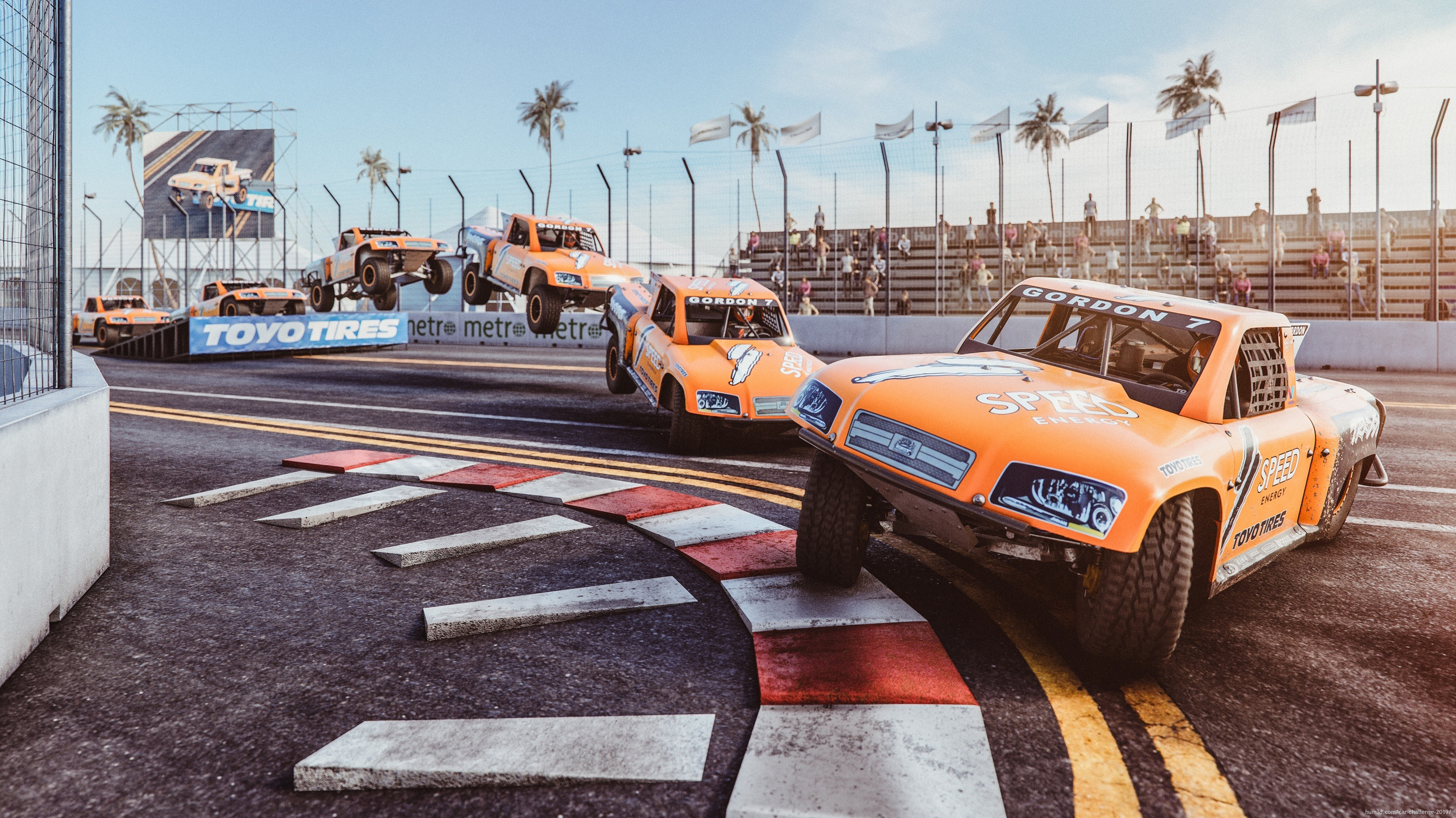 – Tell us a little bit about yourself. What do you do and how did you become a 3D artist?
First of all, I'd like to thank you for this opportunity, it's great to be part of this interview series!
My name is Csaba and I'm a full-time freelance 3d artist working in the prod-viz field for multiple clients. I have a wife, a 2,5 years old daughter and we are expecting another child in May. I started learning 3d when I was about 16 years old. Making the classic chess and fiat 500 tutorials at the beginning. I made several cars and other hard-surface things. I wanted to learn sculpting, but I realized it's just not for me, so I stayed on the regular box modeling path. I was always amazed by concept cars and I also found it more enjoyable and challenging creating my own ideas in 3d and since then I always find a way or a challenge to create.
– What's your favorite aspect of creating 3D art? Is there something you specialize in and enjoy the most?
I don't really have one favorite aspect of the workflow. When you are a generalist I think we all love every part of the work. Okay, maybe unwrapping is not my favorite, but I guess I'm not the only one with it :) Each step has its own beauty and that's why I can't get bored with a project.
– What or who inspires you today? Are you a member of any art communities? Any favorite hashtags you check on a daily basis?
It's hard to pick anyone these days. There are so many great artists and groups out there that I just can't pick anyone. I really love browsing Behance, that's my main platform for inspiration and last year I started to explore Artstation as well. I'm also an admin for a Hungarian CG community called Artistpub and it's great to see the works there too. On Instagram, I prefer to follow automotive design and concept car-related profiles or hashtags. That area is – as I mentioned before – very pleasing for me.
– Please tell us your five short tips for creating 3D art.
– Theme, idea, concept is more important than you think. Earlier I always made objects, cars, because I liked them, but there was nothing more to it. If the final image tells a story, has a proper idea behind it or it's a series of images with similar styles the whole thing will be more valuable.

– It's not a shame to use stock models, CAD meshes from the internet. Nobody cares if some elements are not made by yourself. I often use free CAD files for smaller things in order to save time.

– Texturing and physical-based materials are one of the most important things in the workflow. I always feel I could do more in these areas.

– Mixing procedural and regular bitmap textures can add a lot to the overall feeling. Using only one of these might not be enough.

– Practice and analyze real-life photographic lighting. Sometimes it's pretty easy sometimes it's more complex than what expected.

+1: ENJOY IT!
– Could you please show us any images from the latest work process with a short description. Where did the idea come from? Did you learn something new?
I'd like to share with you some behind-the-scenes images of the SST jump sequence picture I created for the 2019 Hum3D car render challenge.
It was the first time when I knew at the very beginning of a contest what I wanted to see pretty much exactly in the end. Usually based on the references I found or some suggestions from the communities I change my mind, but this time I knew what I wanted.
This small mosaic shows the concept. A sequence shot of the same car, with Stadium Super Trucks on a similar track with that car.

– First I made Robby Gordon's Stadium Super Truck. This racing series is just crazy. Amazing to see the racing physics in such an exaggerated way. Challenge for me was to make the suspension and chassis parts properly based only on the very few high-resolution action-packed images I found online. I put together a gif showing the progress: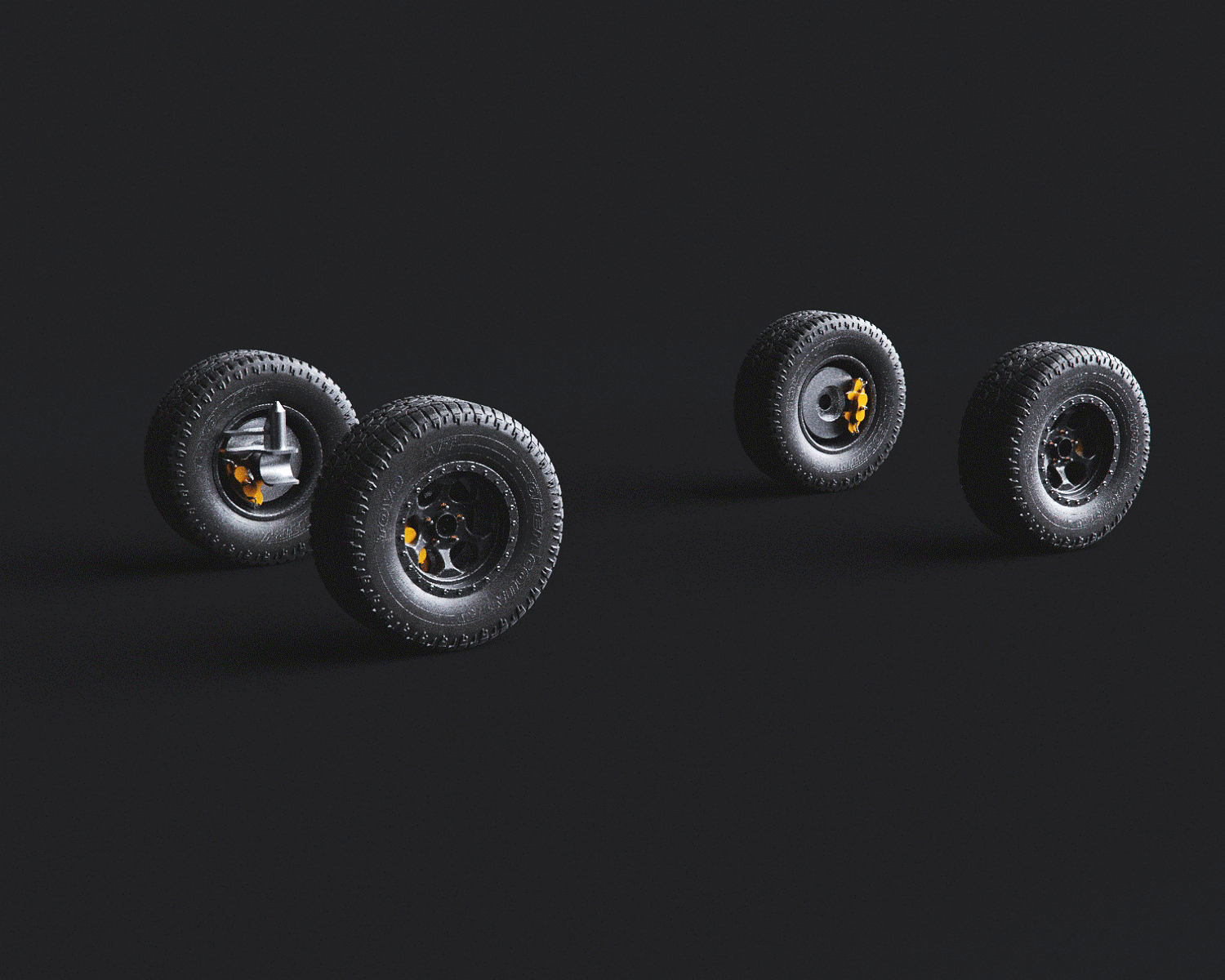 I didn't dive into too many details, because I know most of these parts are dark and will be in shadow, but I needed them to catch some highlights and to add some realism.
– Because I wanted to make a jump sequence and these cars have big suspension travel I had to make a rig in order to pose the car properly and more efficiently. I rarely do animations so car rigging was out of my league, but I managed to make one that will do most of the job. I had to manually adjust several items, but I had the freedom to pose the individual stages more easily.
– As soon as I had the rig and the car's mesh I started to build the environment. It was pretty straightforward, I only had to play with the composition to fit as much action as possible into the frame. Except for the trees and spectators, I did everything from scratch. While I put together the environment I begin to play with the lighting and made some tests for the postwork in Photoshop as well. Deadline approached quickly, but I had a week left and I made almost everything I wanted so I decided to add more details to the track including more advert boards, speakers, flags and a large display. Here is a gif showing how the whole thing came together: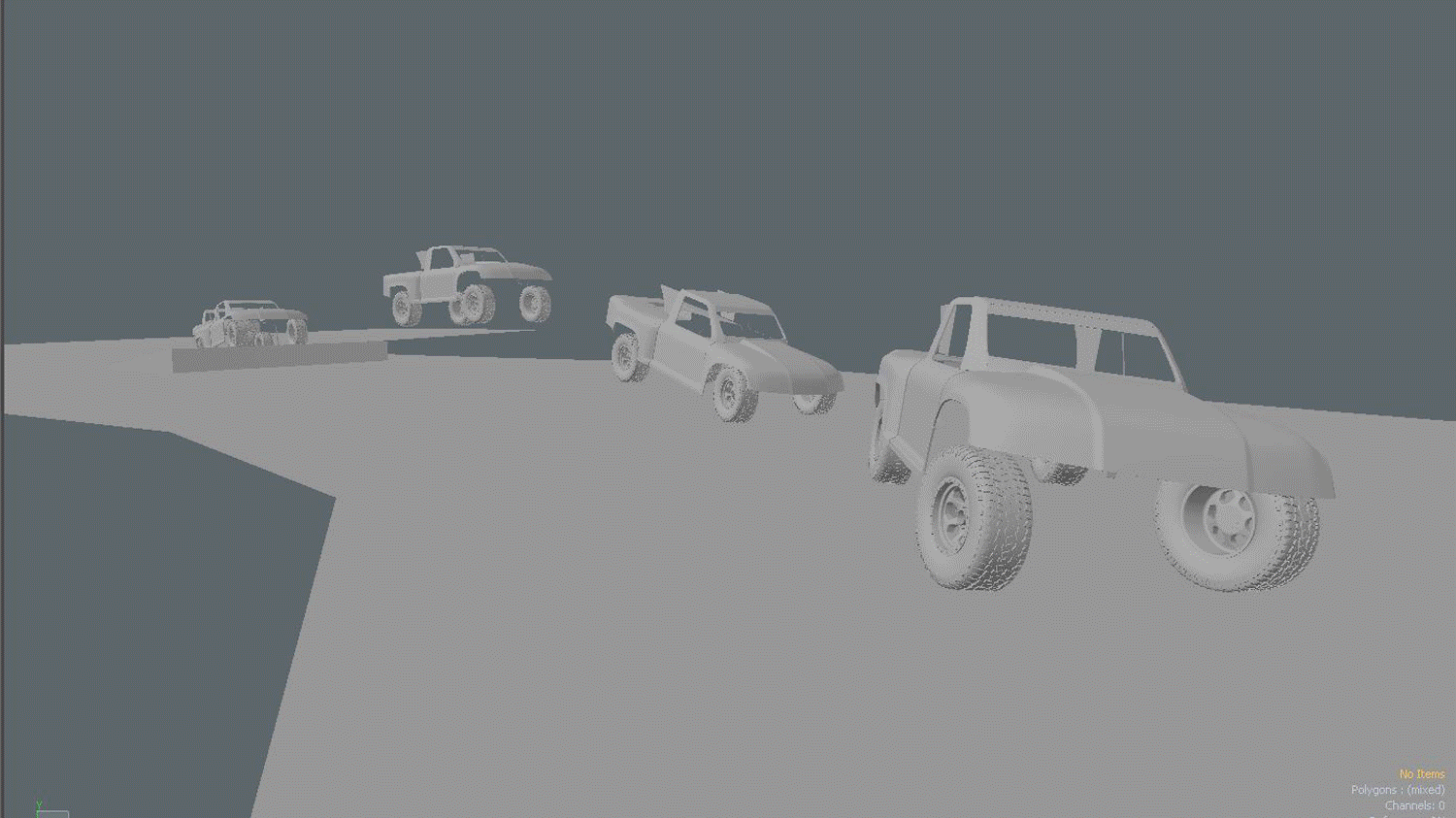 Because I only had 1-2 hours/day to work on this scene it was crucial to make a to-do list with timing for myself so I can track my progress. I believe that without this I'd missed the deadline…
– Which of your designs/part of scene/model are you most like and why?
I have an ongoing personal project called The Beaverfield Documentary (by the way, this is my portfolio). I don't have too much time working on it, but I'd like to make a fictive photo-documentary series focusing on my town's reshaping in the '60s and '70s, but in an alternative universe. In this universe, the vehicles are floating, but the main designs are pretty much the same as it is in our world. In Hungary, the Eastern culture was prominent in those decades, so my goal is to create some alternative soviet designs and placing these into my own photos that I make in the city. Only 2 images are considered done, but the Multicar design turned out to be quite good to my taste. There are at least 25 more images in my head about this world, so this is going to take for a while… :)