Finally (As odd as this may sound) I have actually decided to go for the idea that of which I least took seriously. Presumably because whilst the other concepts were sort of pinned to a side I was able to rather clearly visualize this one.
My Subject: The "interaction" (So to speak) of a teen aged 13-14 with the opposite sex for the first time.
Our boy accidentally opens the door of the girls dressing/changing room and evokes a mutual display of panic. The girls contort in their hurry to cover up and the shocked boy is panicked and shocked before what he sees for the first time ever.
I am sharing a series of details (Such as the boys character) on the visual.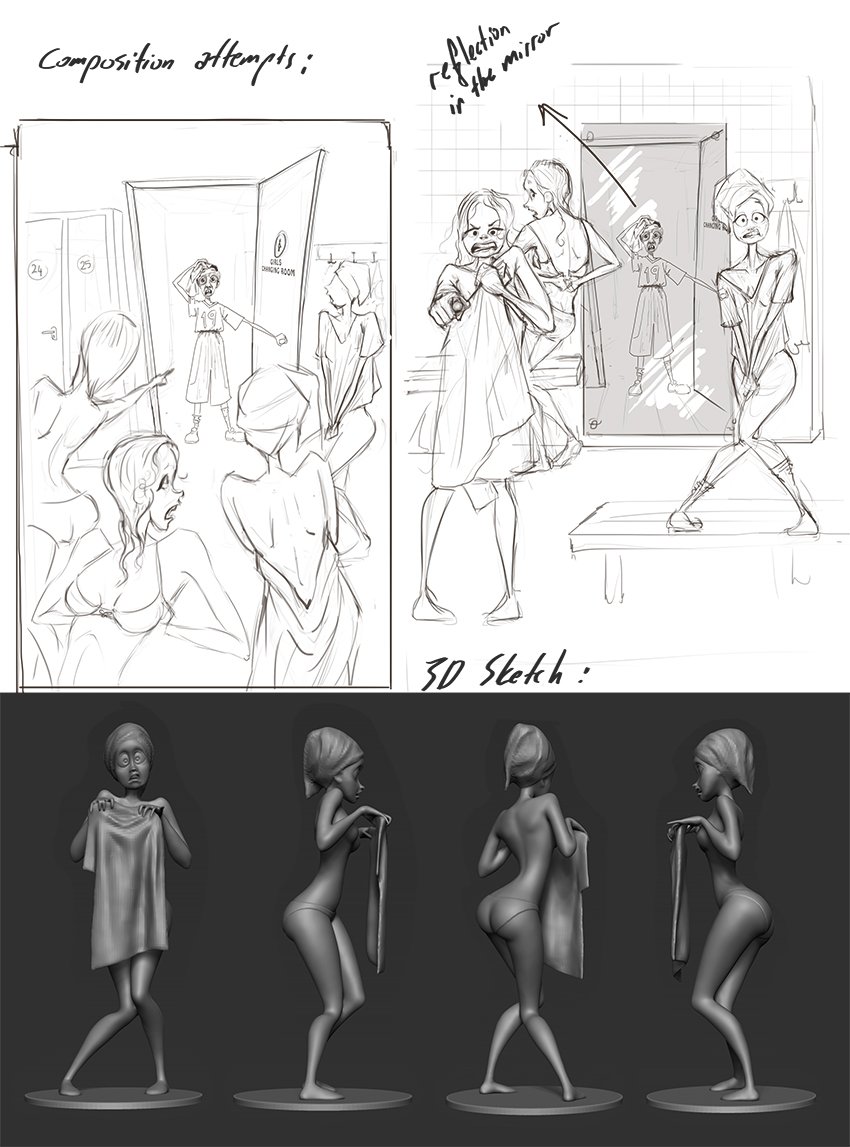 Here are some of my early character wip's.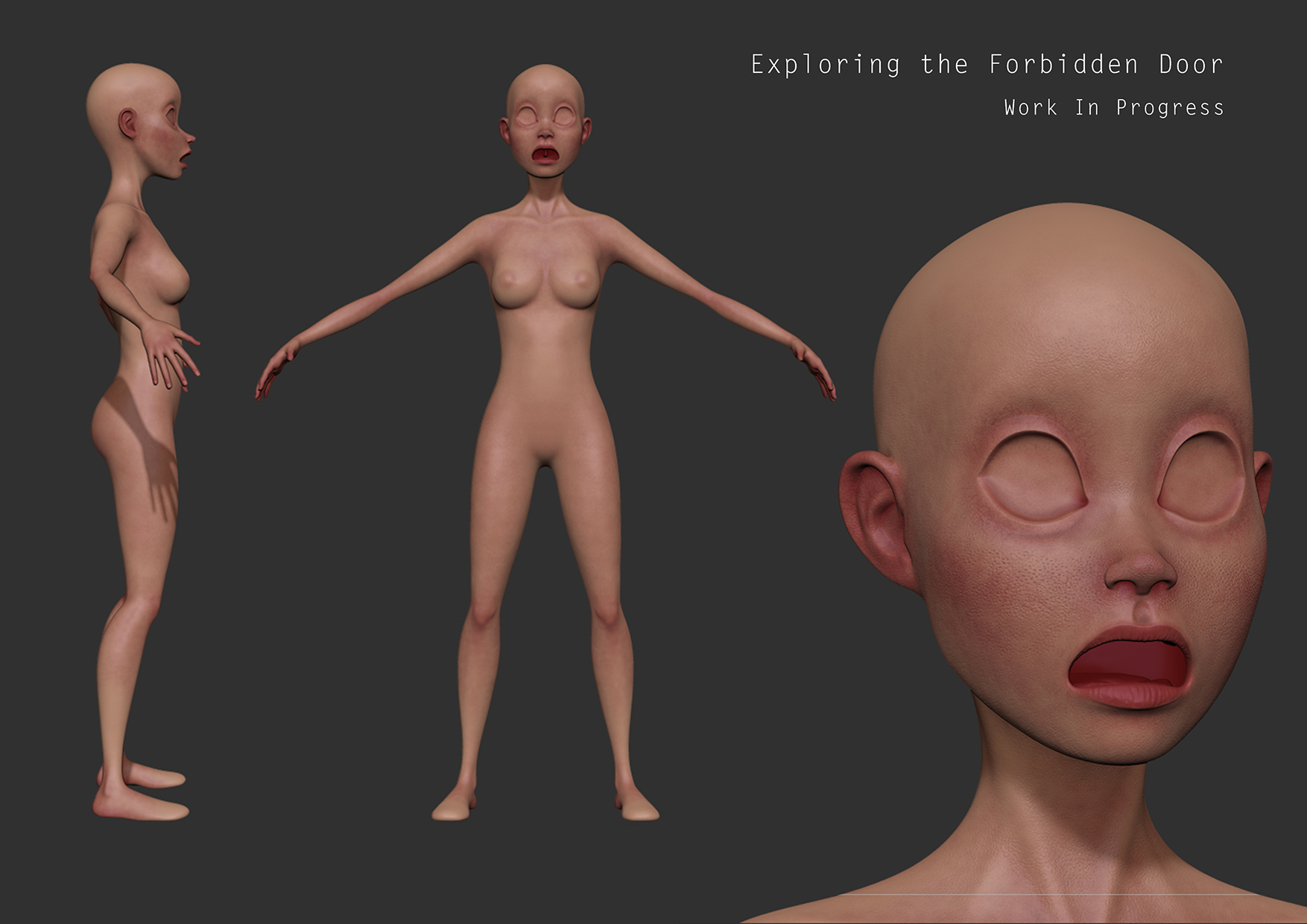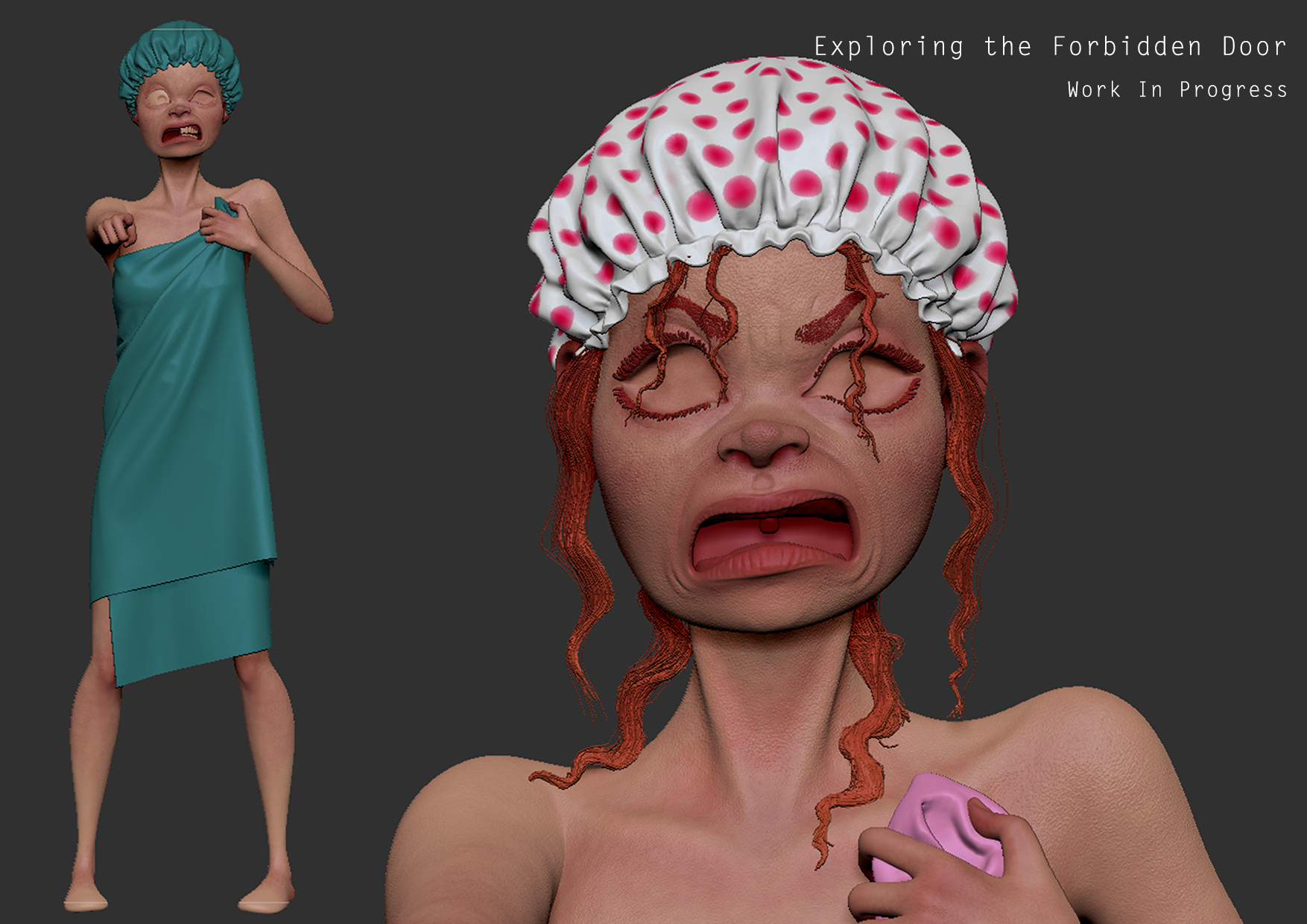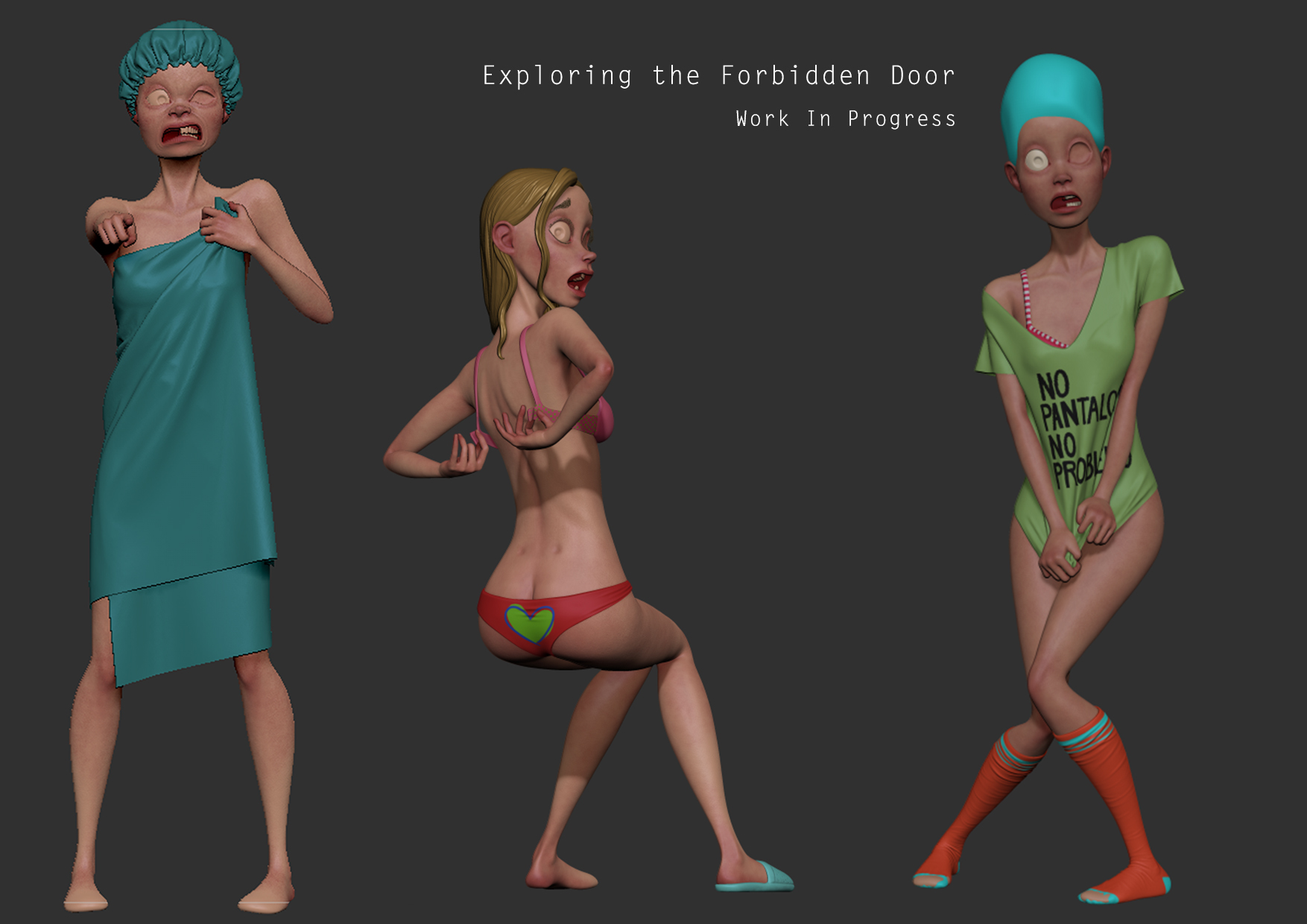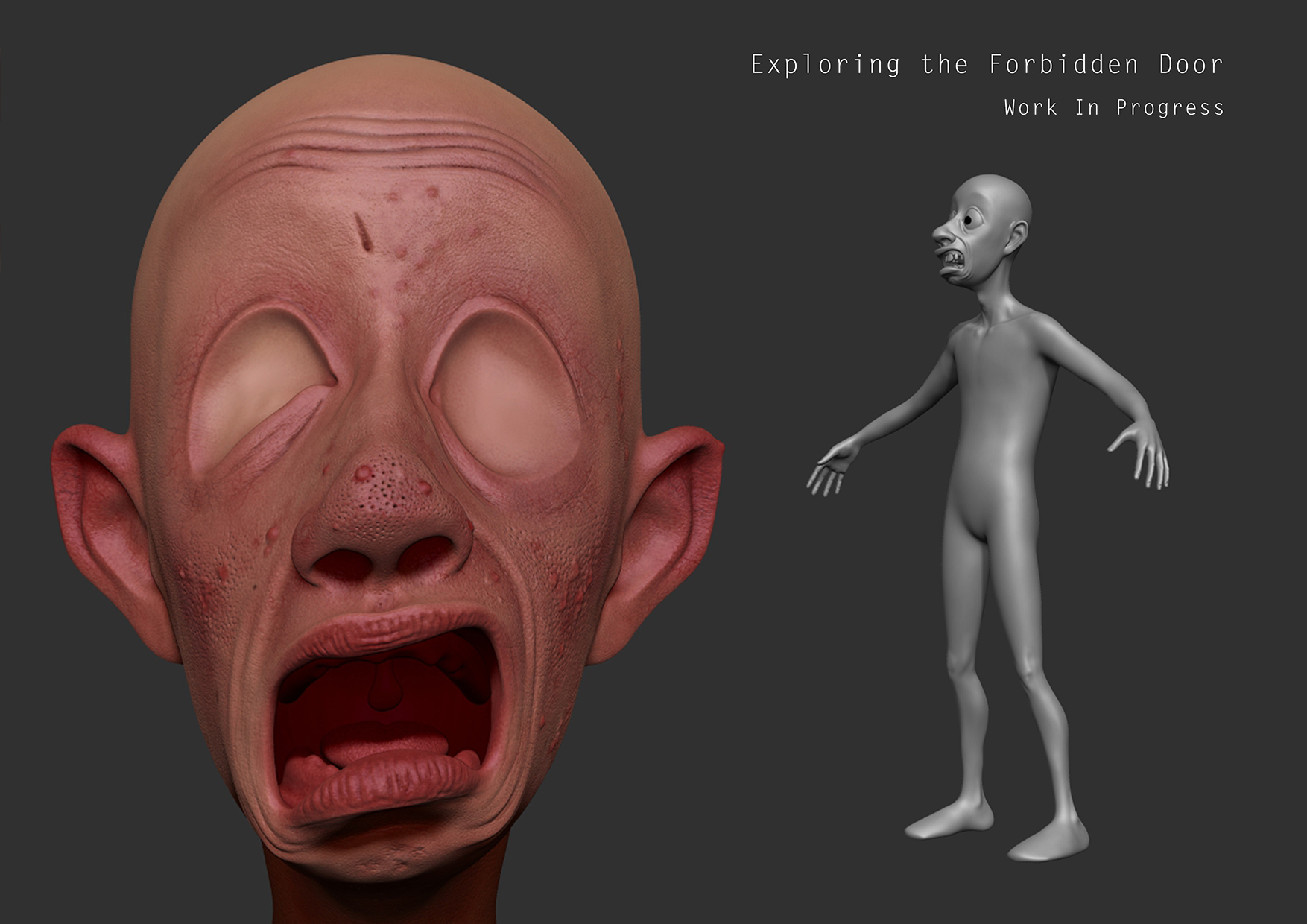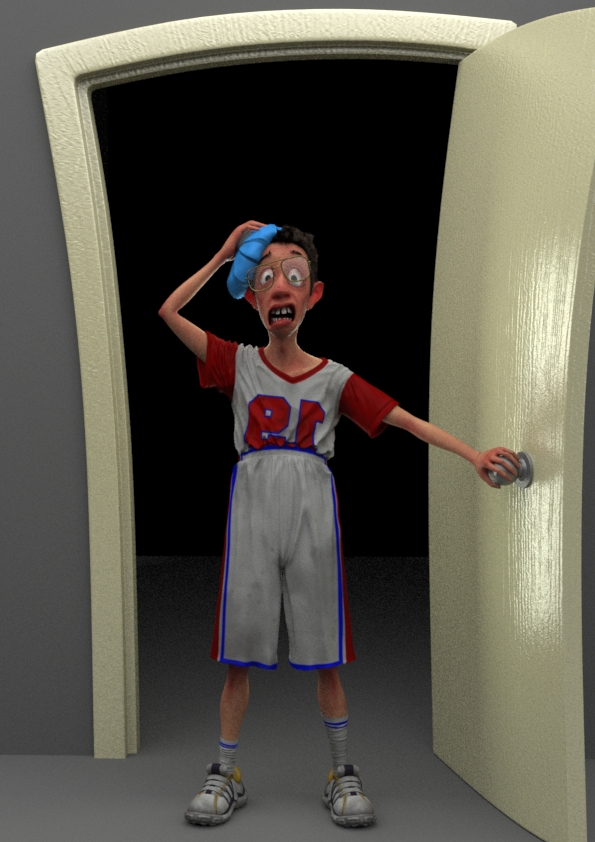 Here is my other clay render.
You can see the final render here.