Hello everyone! Today we'd like to tell you about another automobile prototype that, in twenty years or so, may be a common sight on the roads. At the same time, we'll travel a hundred years back in time. And all this with an amazing Mercedes project from experimental F series. Back to the future, as they say. But first things first…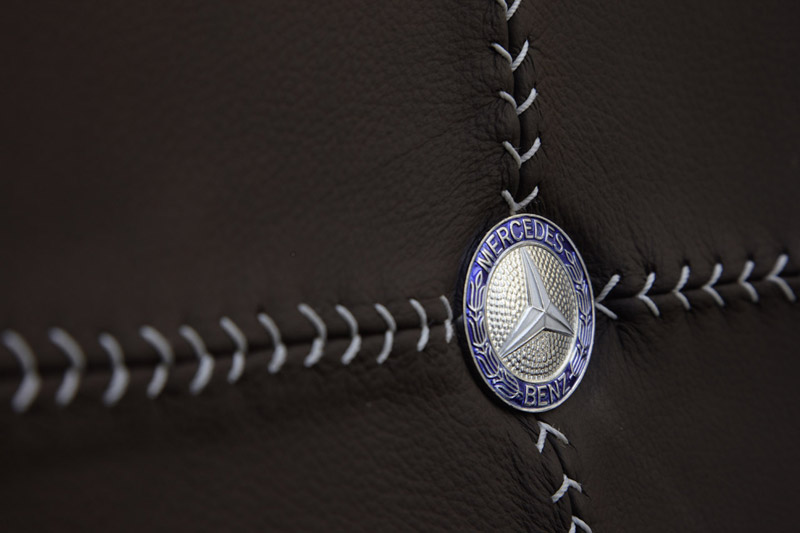 Providing gifted youth with grants for developing experimental vehicles is quite common. Mercedes-Benz managed something like this giving rein to students' imagination. All this turned into a new automotive wonder called F-Cell Roadster.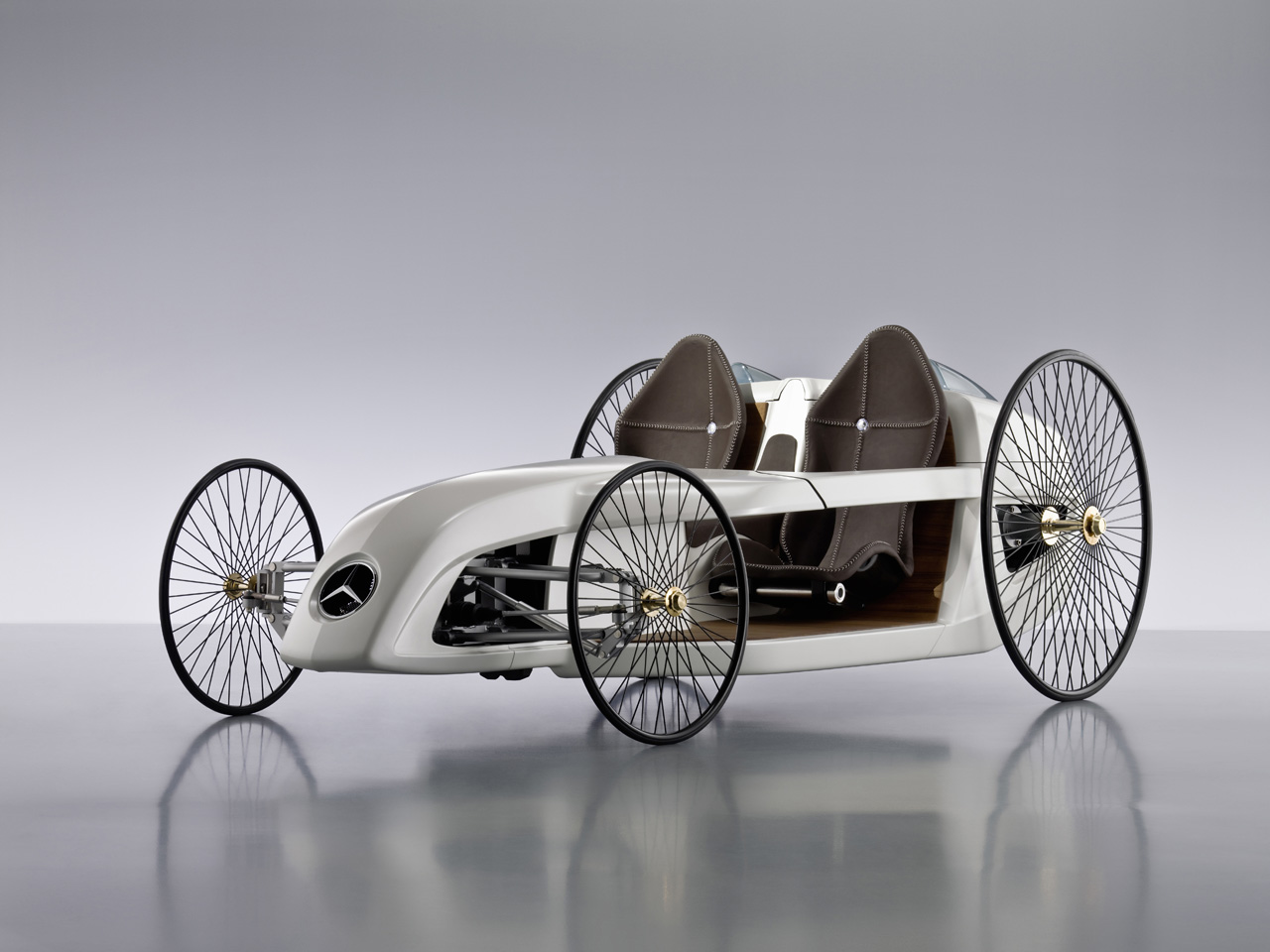 Believe it or not, it isn't sci-fi, a hypothetical miracle in 3d, but a really existing model – concept car Mercedes-Benz F-CELL Roadster, designed by Daimler AG factory in Zindenfilgen.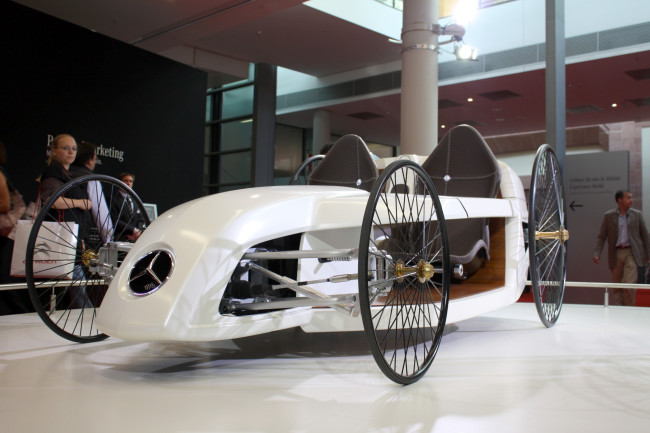 Such prototypes usually demonstrate us something new, something that is not yet possible to sell in large quantities, but company should announce the intention. That is to say, to stake out a place in the market. At first glance, F-Cell Roadster is more like retromobile than another futuristic novelty with traditional smooth curves. Well, it is not surprising, retro-futurism is now in fashion. In addition, F-Cell Roadster is one of the pioneers of ecological automotive industry. In fact, it is a high-tech non-exhaustible car. It has an ultra-compact electric motor that receives hydrogen fuel cells electricity.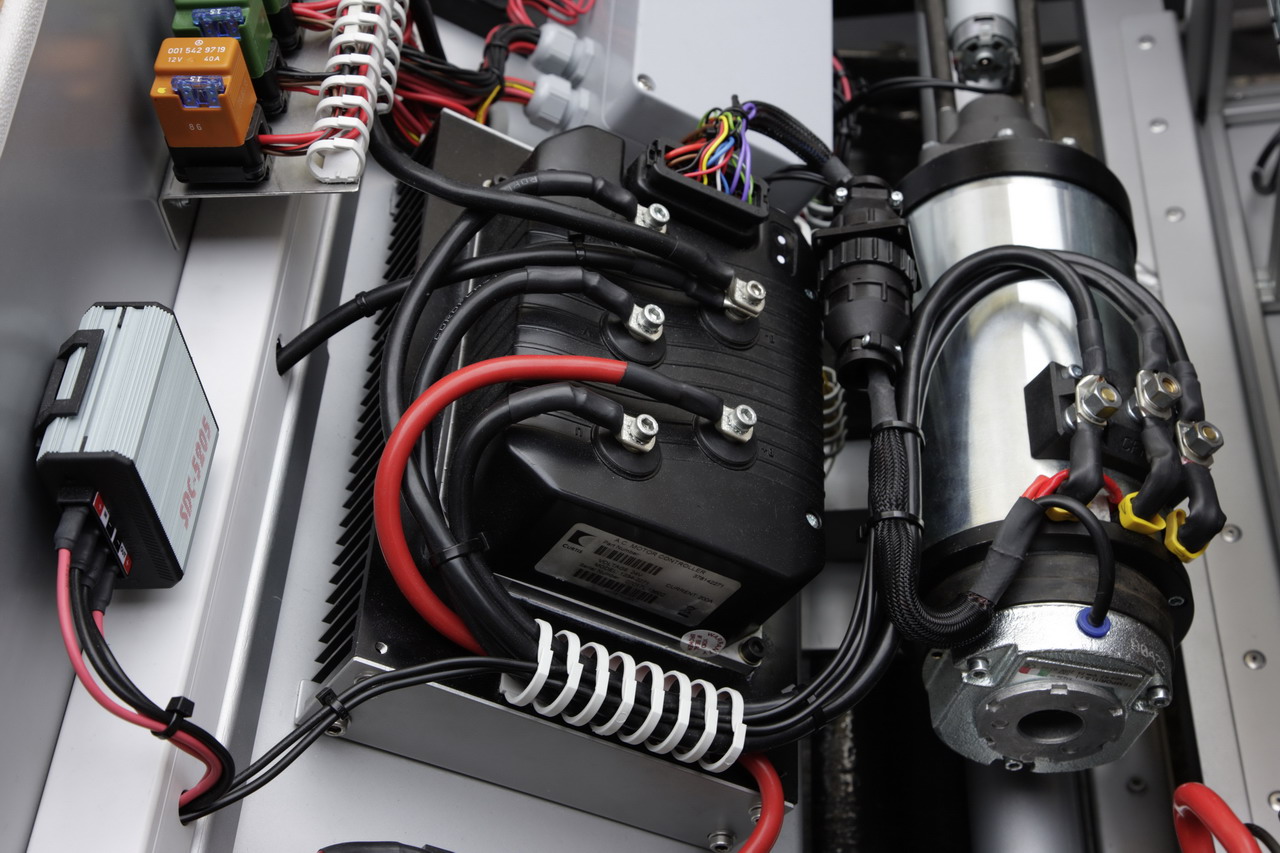 In a sense, F-Cell Roadster serves as a release promotion of another environmental Mercedes automobile equipped with a similar engine. The company has already launched small-series production of B-Class F-CELL – the first hydrogen fuel cell passenger car. A select group of Mercedes-Benz customers are already testing them on the streets of Los Angeles and San Francisco.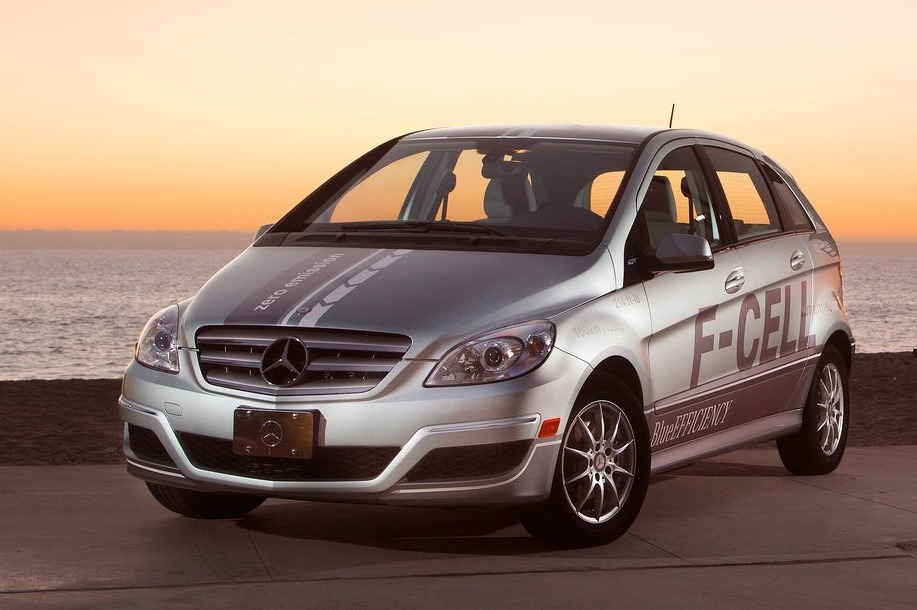 Mercedes-Benz B-Class F-CELL
But let's get back to the F-Cell Roadster. It is not only an experimental eco friendly vehicle designed specially for advertising campaigns, but a real tribute to history. In search of new ideas, young designers turned to the origins, to the dawn of the automotive industry. The ultra-modern F-Cell Roadster is a reproduction of horseless carriages of the beginning of the XX century.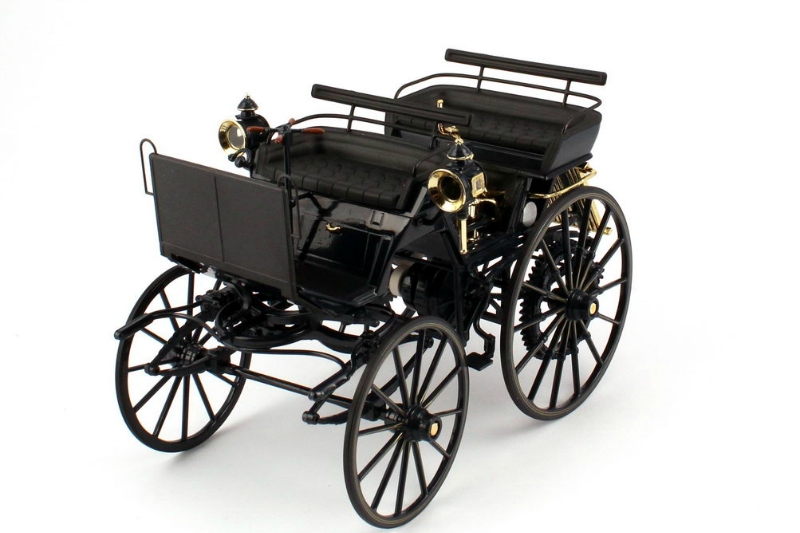 Daimler Motorized Carriage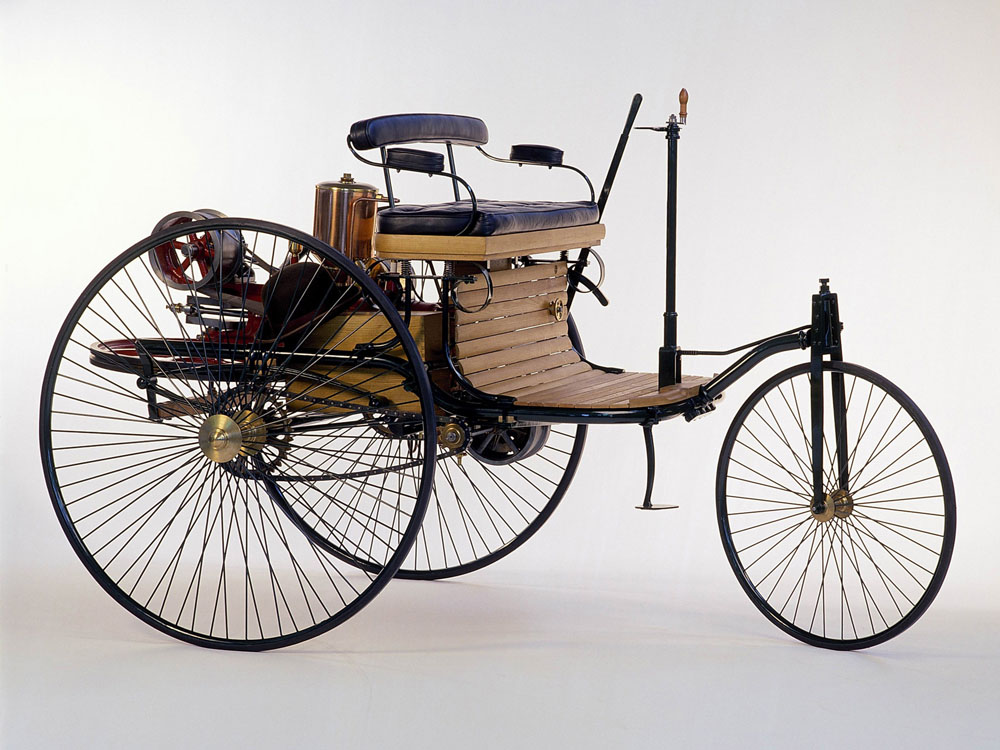 Benz Patent-Motorwagen
This brings to mind the world's first commercially available automobile Benz Patent-Motorwagen. Especially knowing that Roadster made its first official trip repeating the famous Bertha Benz Route, who secretly from her husband took Patent-Motorwagen and went for the ride.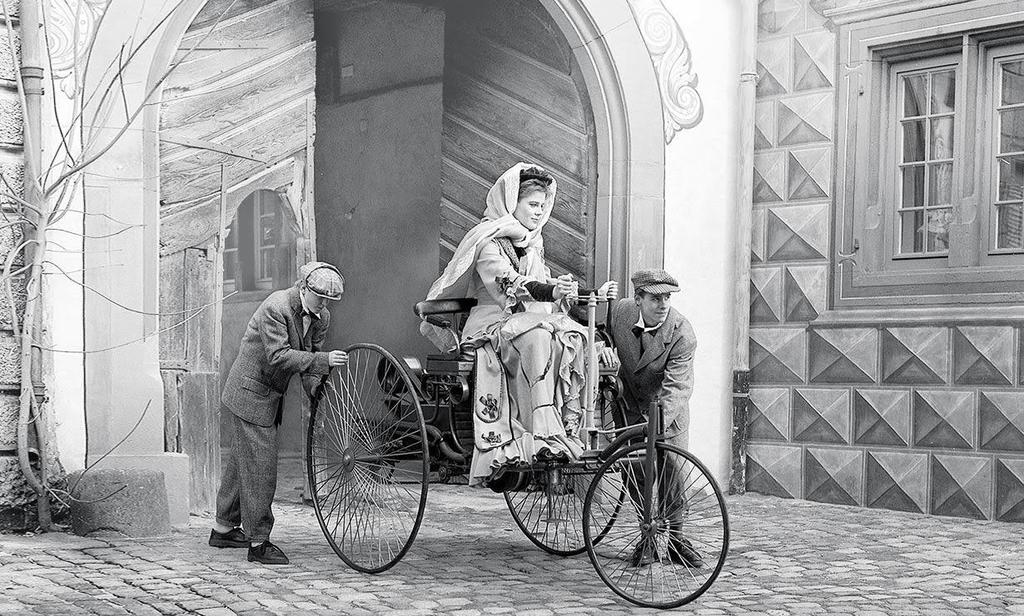 Bertha Benz on the ride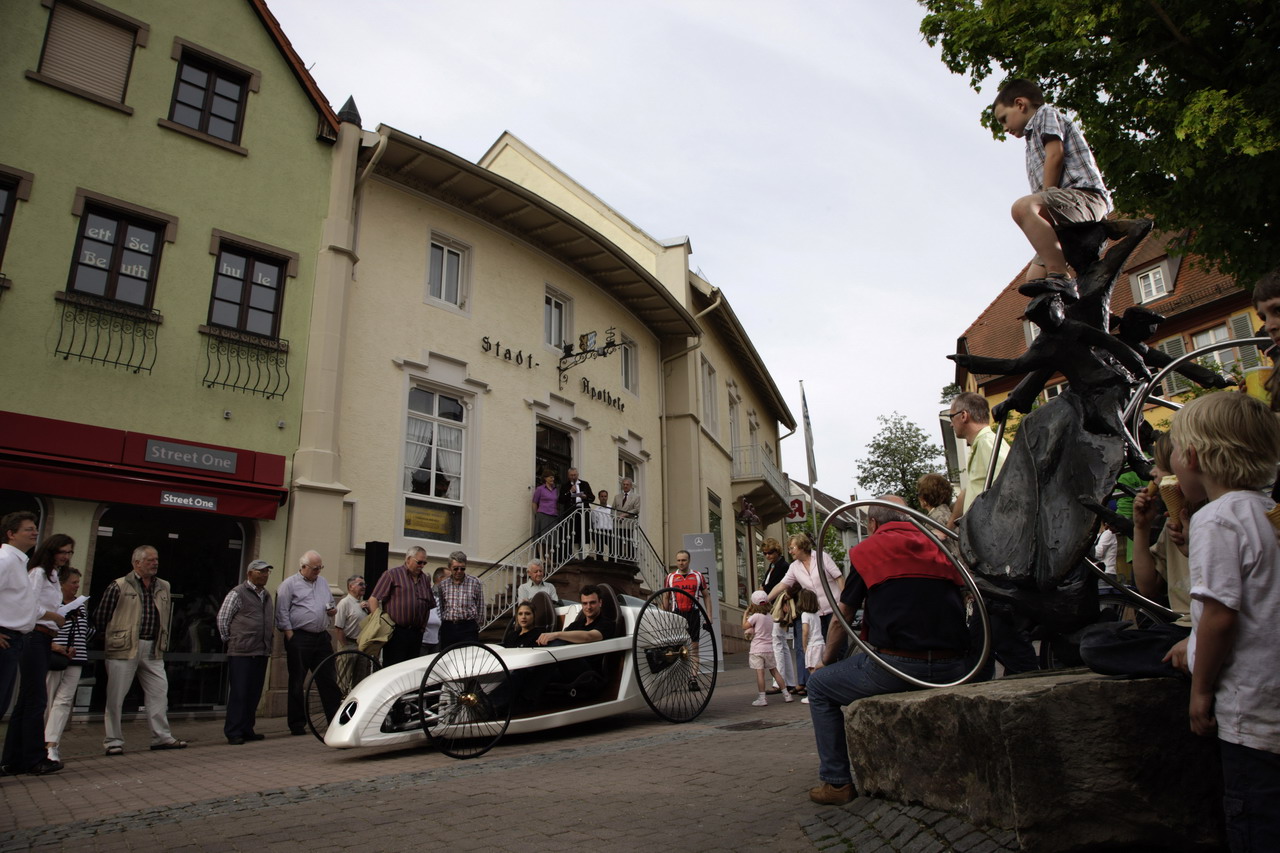 F-Cell Roadster repeats the famous route
Students who worked on the project claimed they were inspired to create such an unusual vehicle with three-wheeled Daimler Motorized Carriage 1886. It was one of the first automobiles with internal combustion engine that was built similar to horse-drawn carriages: large spoke wheels; turning front frame; driver and passengers sat high on flat benches; rear wheels were bigger than the front ones. Daimler Motorized Carriage together with Patent-Motorwagen can be considered a starting point for the rapid growth of the automotive industry. F-Cell Roadster looks like their reincarnation.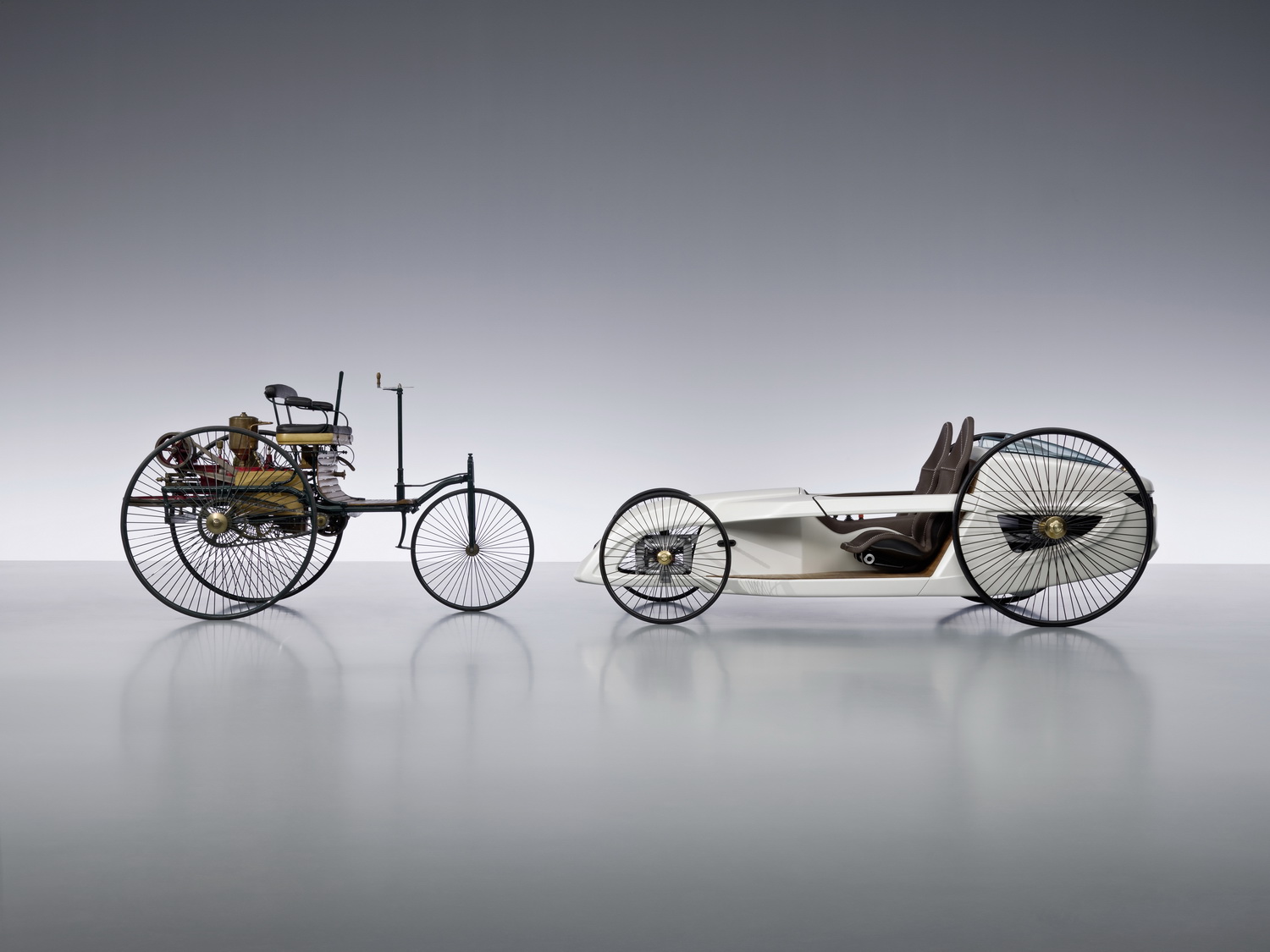 Mercedes-Benz F-Cell Roadster really looks like a carriage without a pair of horses. But it is not as simple as it seems. This is really an unusual vehicle, from wheels to steering.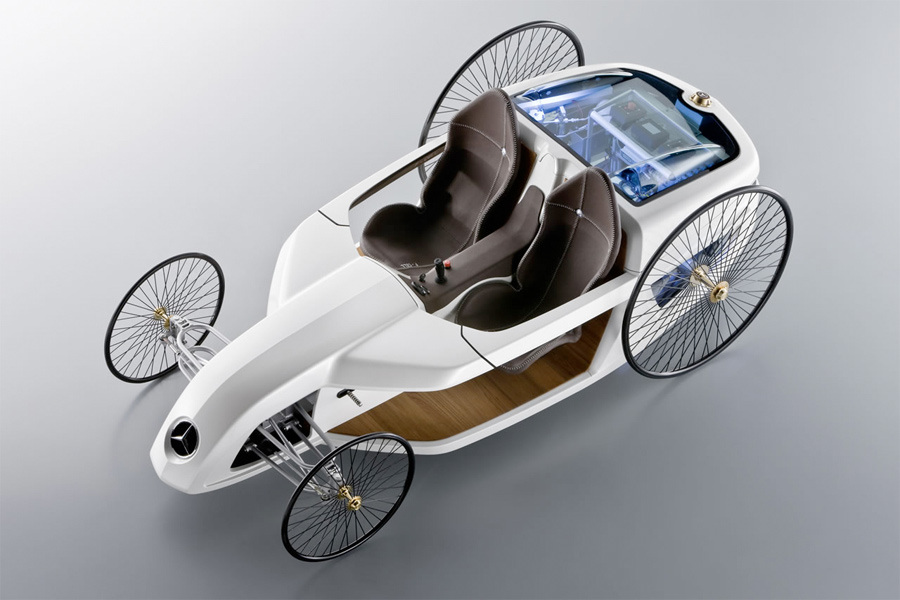 For example, F-Cell Roadster borrowed its wheel from Patent-Motorwagen. That is, there is a feeling that they were removed from the very horseless carriage. And it's not just an aesthetic concept. Developers affirm that such wheels have low rolling resistance that positively affects power inputs. In addition, made of light-metal alloy, such construction reduces unsprung weight that has a positive effect on roadability.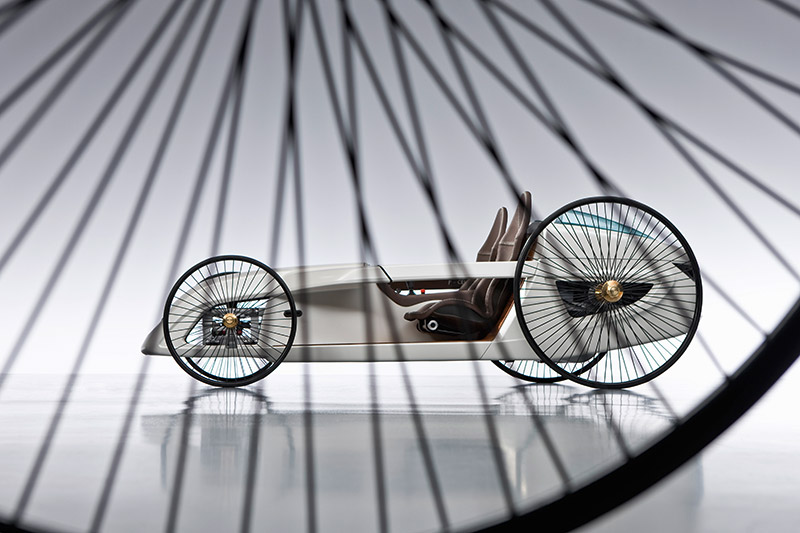 Suspension design confirms that maneuverability was a priority for developers – double parallel-link front suspension resembles a real race car.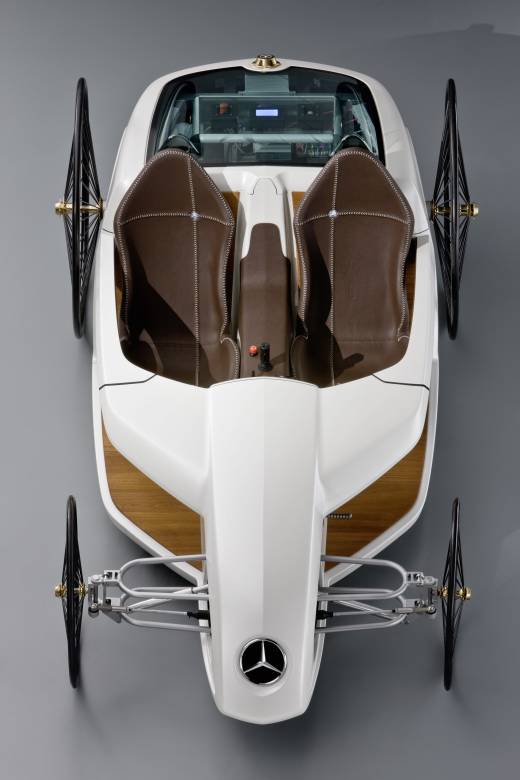 Transparent plastic hood that covers the frame reminds of Formula One aerodynamic cowl panel, only a huge spoiler is missing. The automobile has low weight due to carbon fiber and spoke wheels.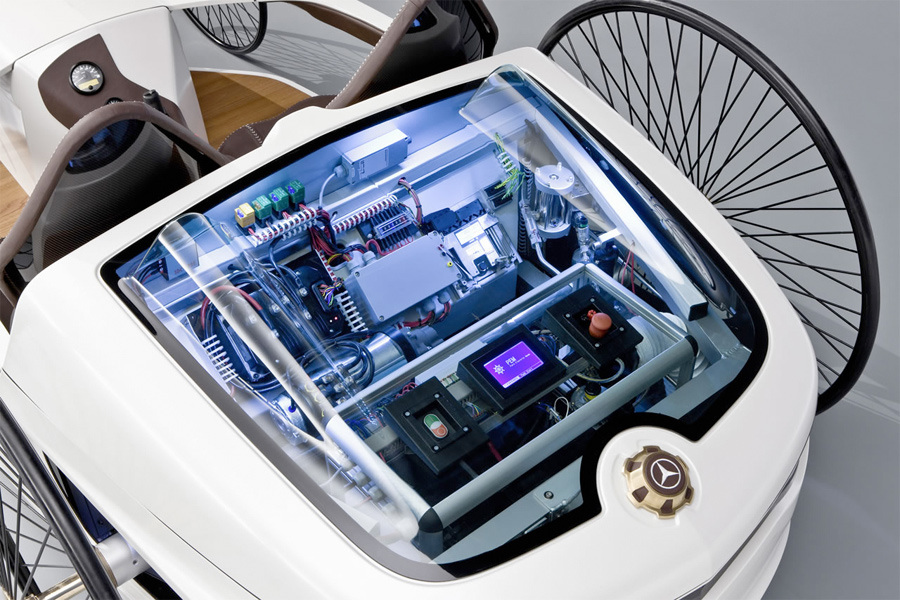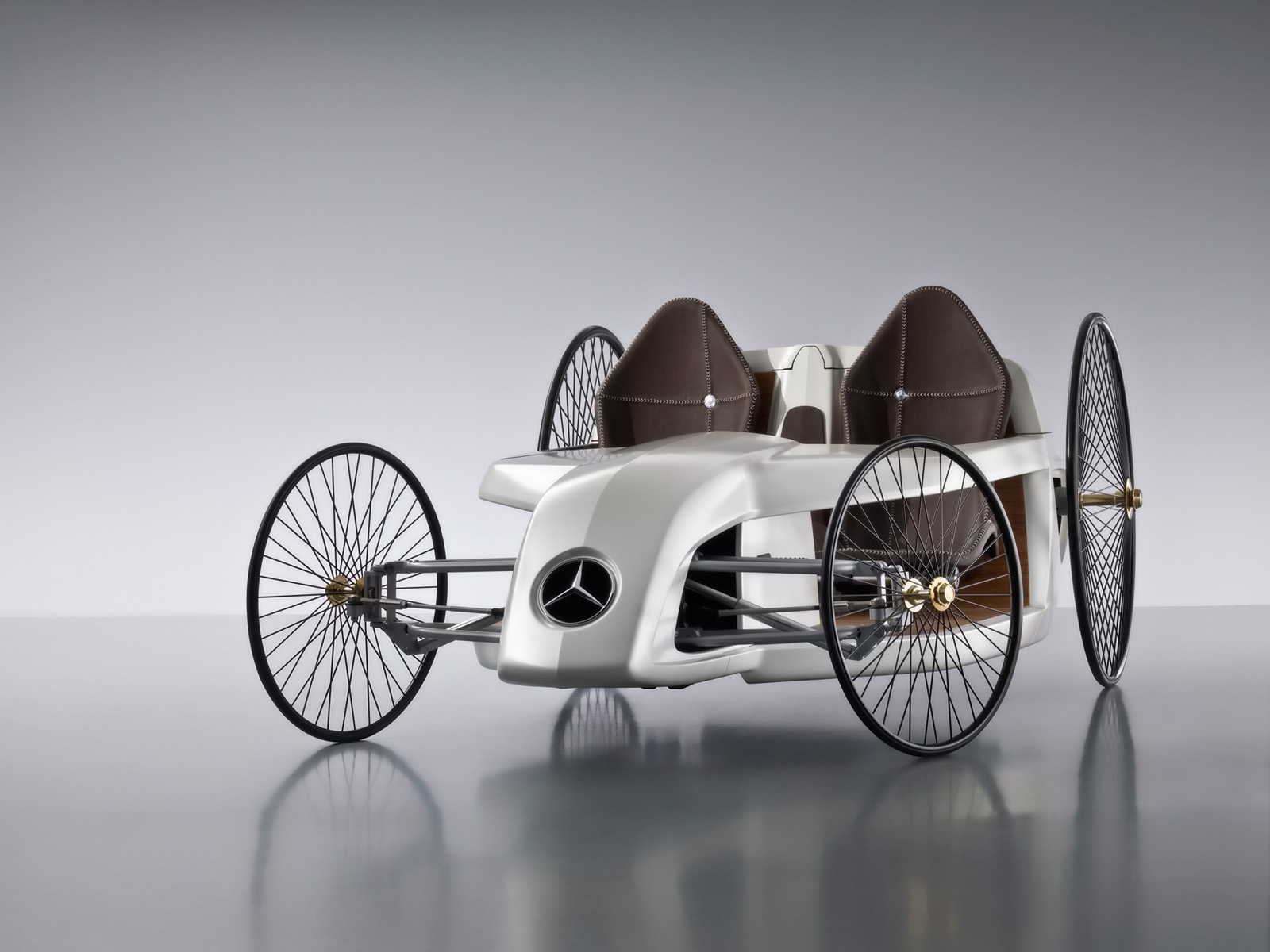 Interior admits only two people – pure and simple – driver and passenger. The vehicle has two leather upholstered bucket seats, as in high class limousines.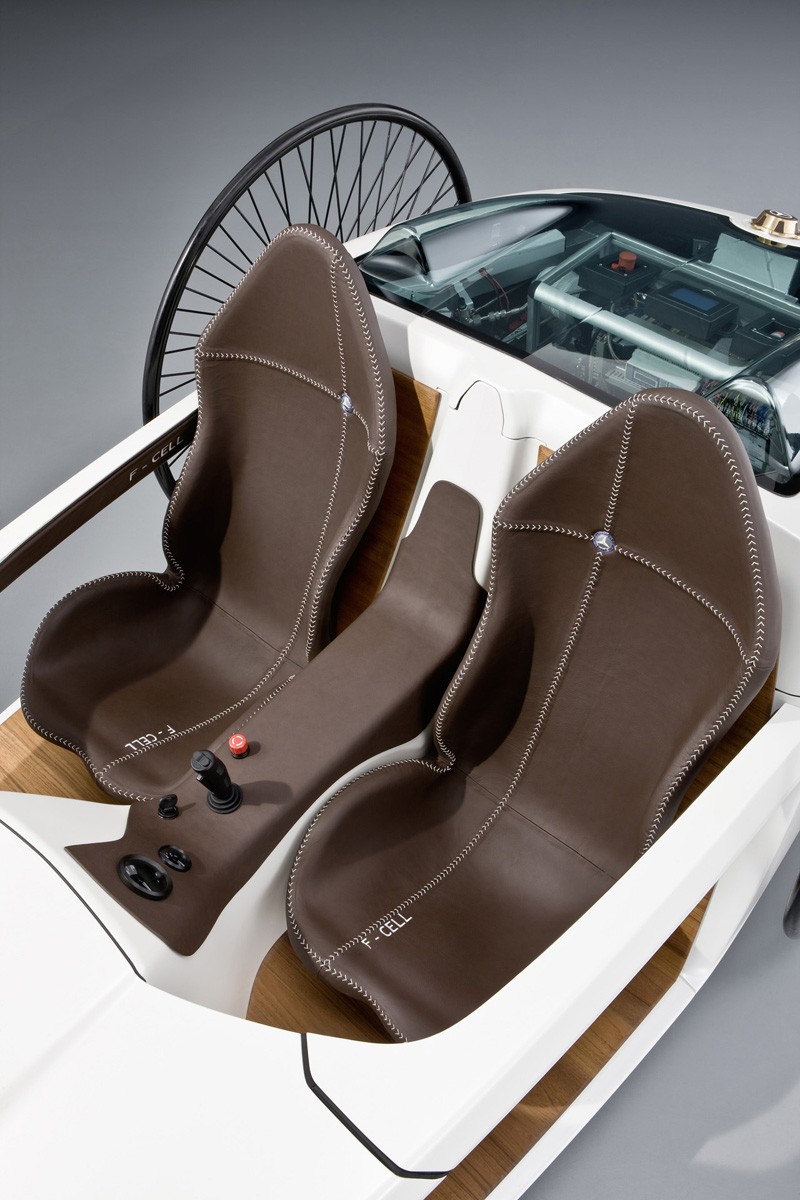 The retrobolide has drive-by-wire control: there is no direct mechanical connection between controls and other devices. And what is more, there are no usual steering wheel and foot-controls. However, the exotic automobile won't take you to an unknown faraway; developers provided a joystick located between the seats on the center console. Instrument panel has a couple of devices and buttons. Now both driver and passenger can operate the car, the only important thing is not to scramble for the honor to drive this wonder. Undoubtedly, this is an interesting finding.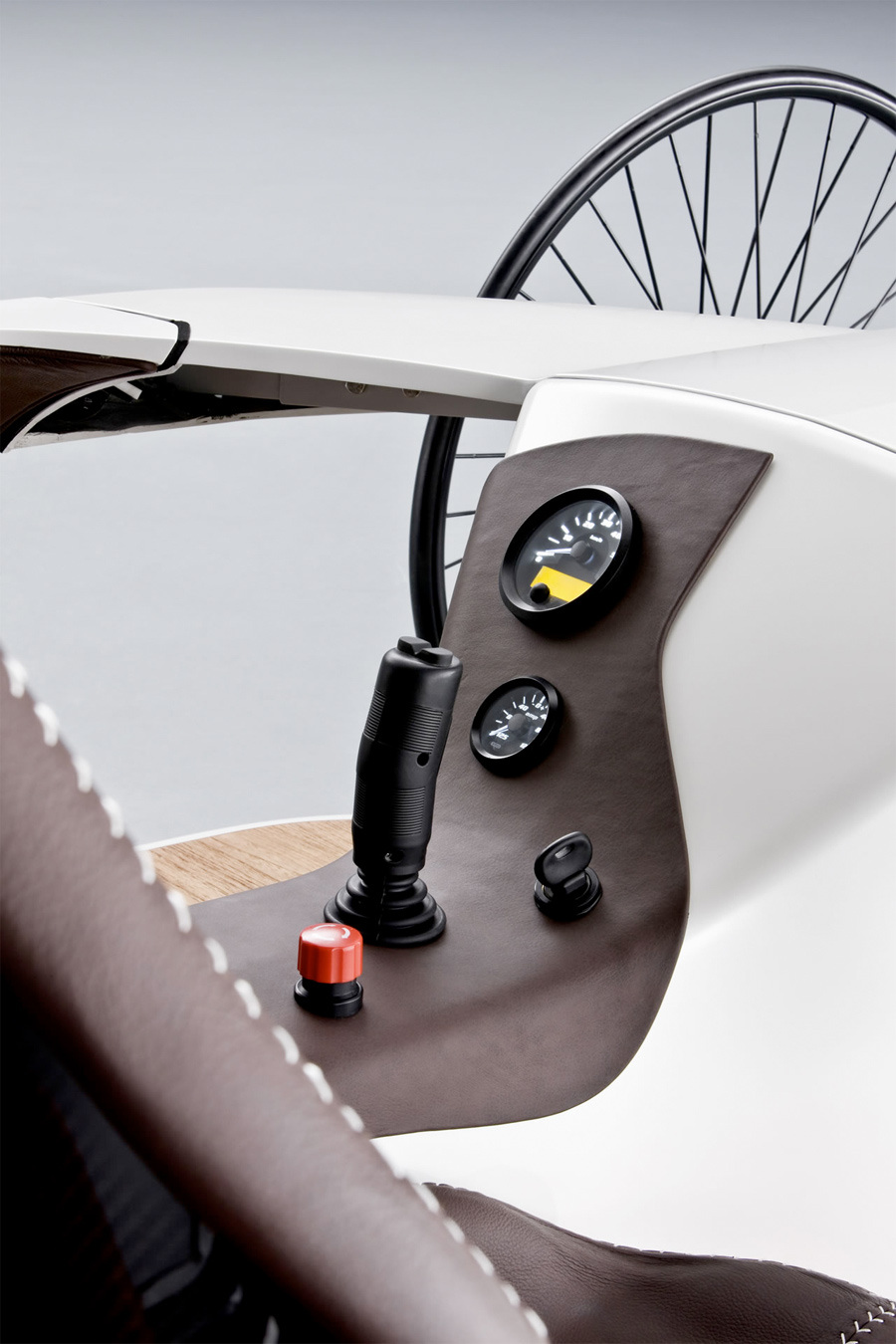 Now a few words about dynamic characteristics: average mileage on a tank of hydrogen is 350 km. Not bad! Nevertheless, we recommend you to stay away from speed highways when driving this environmental automobile. The neighbors on the road will be amazed only with the design, but not with the speed: the power of the electric motor is only 1.2 kW. Hence the "unheard" performance rate comes: the maximum speed is good rather for walking than for driving – as much as 25 km/h. Although Daimler Motorized Carriage, of course, was much slower – rated power of the engine was only 1.1hp, allowing the carriage drive 16 km/h.
However, high speeds fans shouldn't be disappointed with future prospects of ecological autoindustry – serial Mercedes-Benz B-Class F-CELL won't deprive owners of their usual driving pleasure: its electric motor has an output of 100 kW/136 hp. On the other hand, if someone in the future finds F-CELL Roadster too slow on the road, he or she can just fly it over on Aeromobile!
By the way, Mercedes-Benz F-Cell Roadster caused a lot of raised eyebrows among automobile experts. They believe such experiments an undue waste of resources during the economic crisis. They are convinced that this concept is uselessness, claiming that it represents incompatible, mutually exclusive ideas, and already assigned F-Cell Roadster in Mercedes-Benz museum.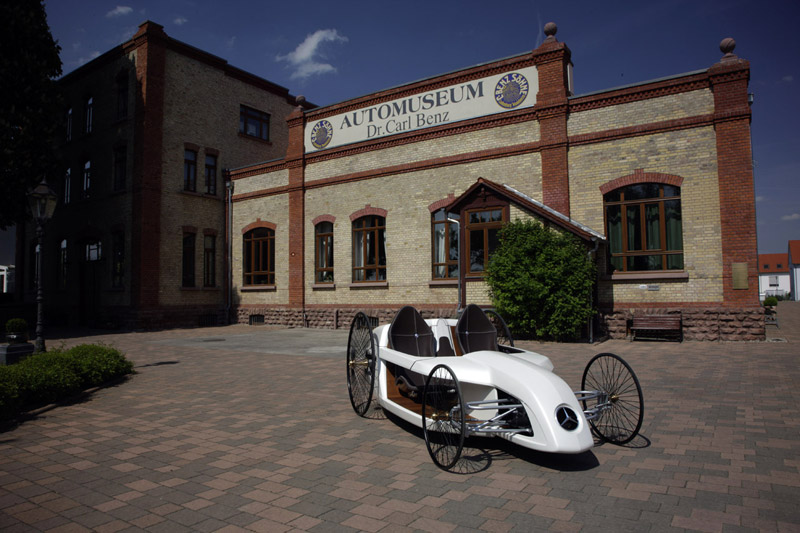 But who knows what the future holds for us? Perhaps in a few decades, when the fuel reserves on Earth run dry, we will need just such a vehicle. No doubt, the main advantage of this prototype is ecological engine. That's what humanity needs for a bright tomorrow! And Mercedes-Benz is well aware of it.
So do we. That's why we offer you a model of F-Cell Roadster by Humster 3D studio.
Enjoy automobiles, enjoy our models and…
Have a nice render!