Hi everyone! We continue a series of short interviews with the best artists from Hum3D competitions.
Fekete Zoltán, author of the "Beauty and the Beast", will answer six questions and give us a look behind the scenes of his work.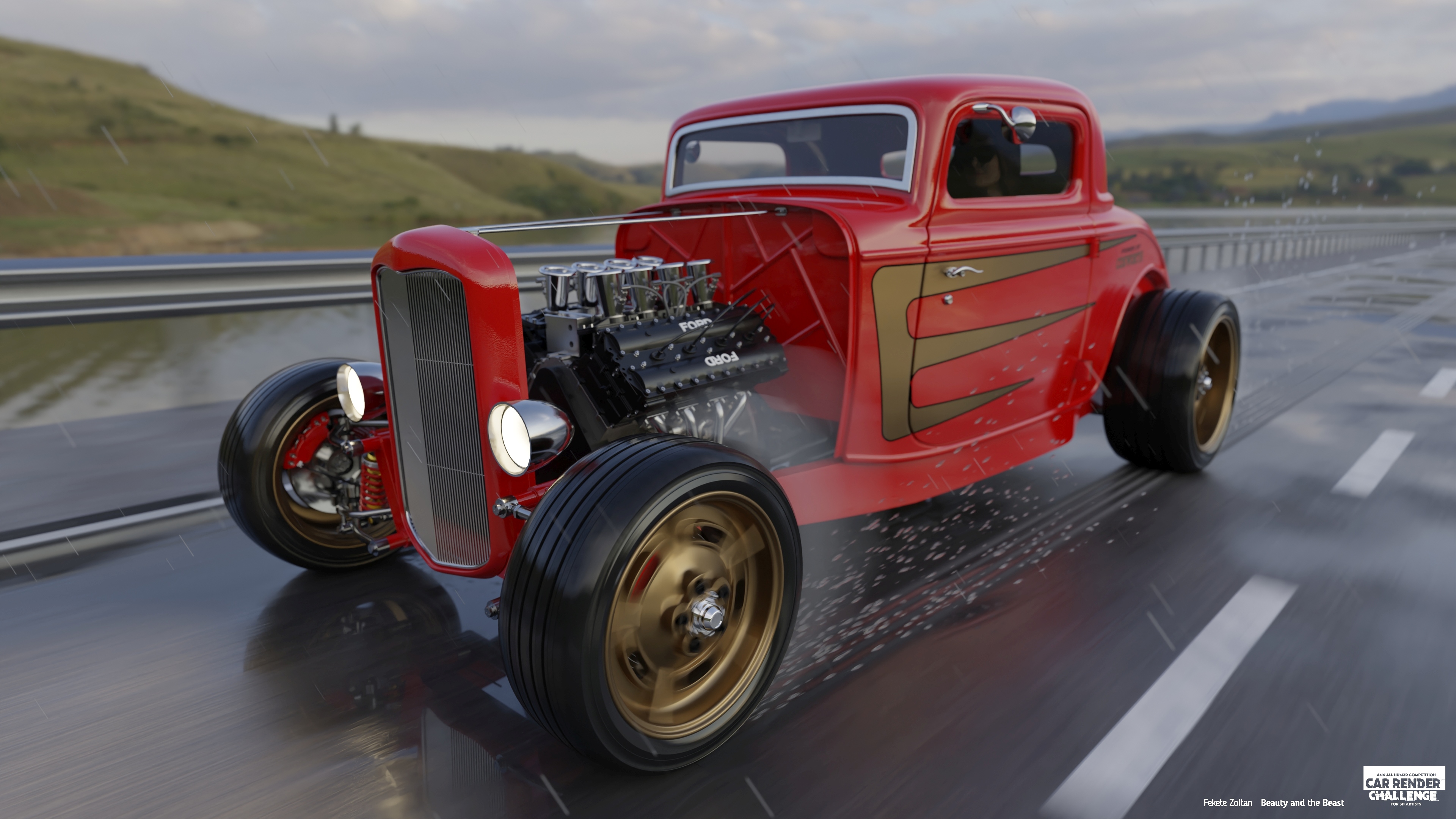 Tell us a little bit about yourself. What do you do and how did you become a 3D artist?
My name is Fekete Zoltán, I was born in 1987, in Romania, Saint George city. I graduated from the art University in Timisoara in 2008. My first encounter with 3d as an artist was in university: I was fascinated about it because it offered me the possibility to break the 2D barrier, which I was limited to by the canvas and paper. After the university I worked primarily as a visual artist for multiple commercial companies, mostly renders and simulations for products, stands, packages, etc. I was working in Cad and CNC, so not only the renders had to be great but afterward, they could be manufactured, milled, printed, etc. For the moment I work as a prototype designer for a sports company, mostly for training equipment – it's a fusion between design and functionality.
What was the workflow behind your latest challenge image? Where did the idea come from?
I admire the 32 Ford and the cars of that era, no wonder they started the hot rod culture because it was sooooo sexy sturdy heavy metal that everyone mode it for their likings. Although Cosworth made some sick motors for the Ford company. I wished to make a mix of the 32 design and the brute power of the formula one Cosworth motor. It reminds me of that era when rules and reglamentations of the formula 1 there weren't so strict as nowadays, the time when the racer drove the cars instead of the electric computer-aided tech.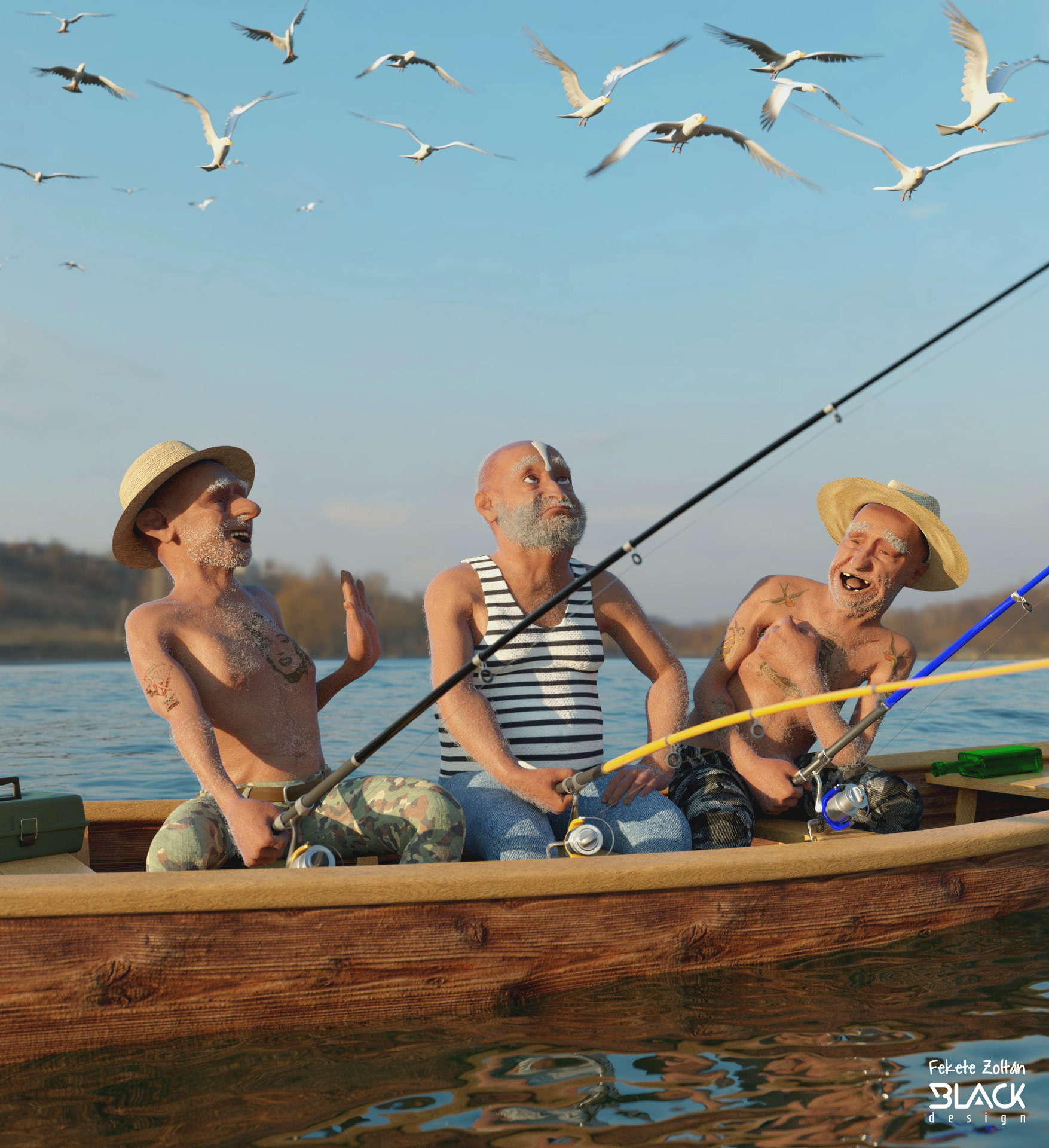 What's the biggest challenge you faced while modeling? Did you learn something new?
Yes, you always learn something new, for this year's challenge I experimented with fluid dynamics water & rain effect, also volumetric fog. I tried different lighting scenarios, but eventually, I used an HDRI for the lighting. This is the first time that I worked so much on detail as the engine block it took me more time to model only the engine than the whole car and scene by itself. It was pretty difficult to figure out aspects and ratios because I didn't find clear and useful blueprints, and what I found were of poor quality and didn't match perfectly between the different points of view top button front, left. It was quite hard and at the same time I tried to have a clean topology, it's not easy when you mix it with hard surface modeling. (booleans)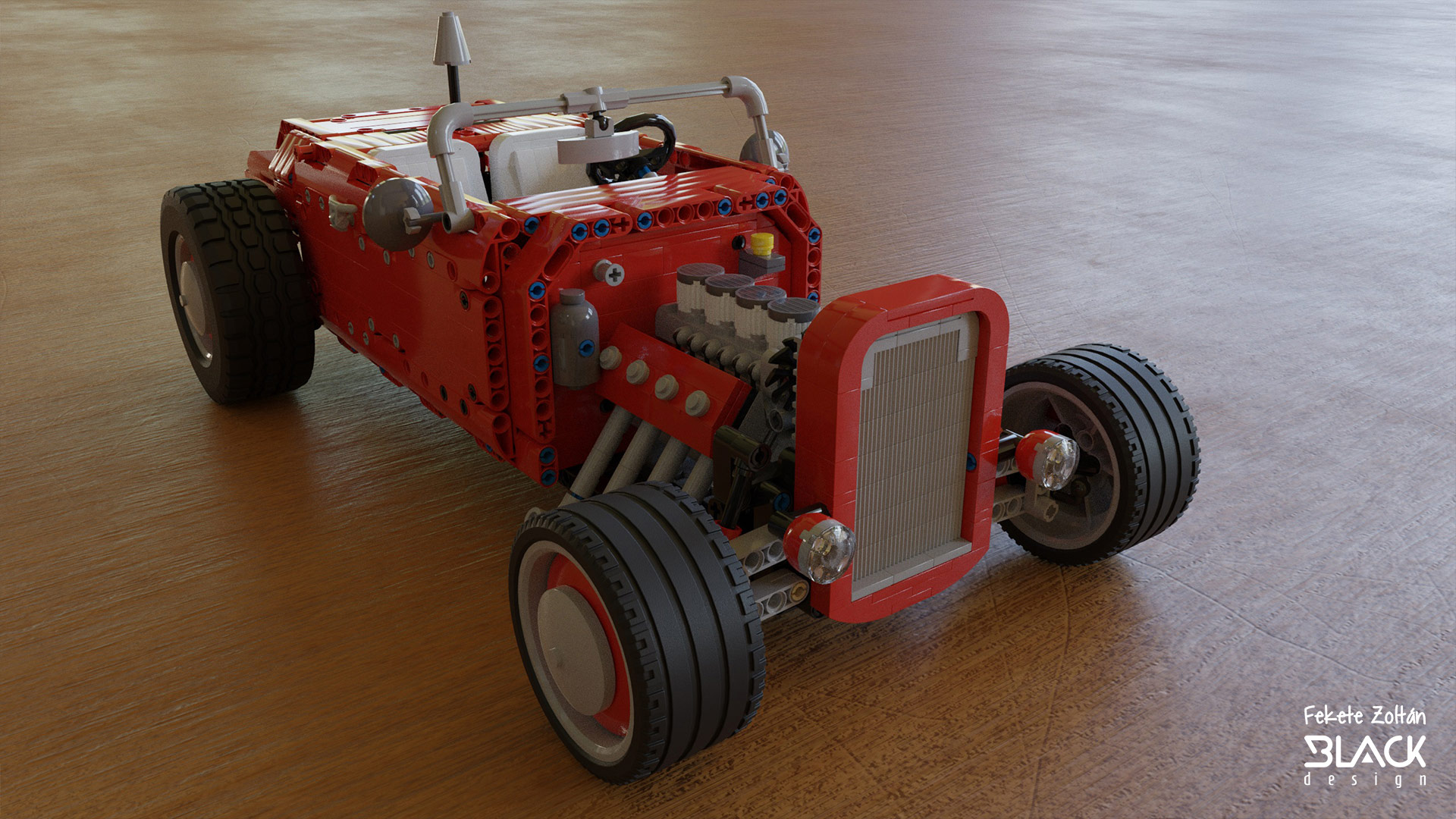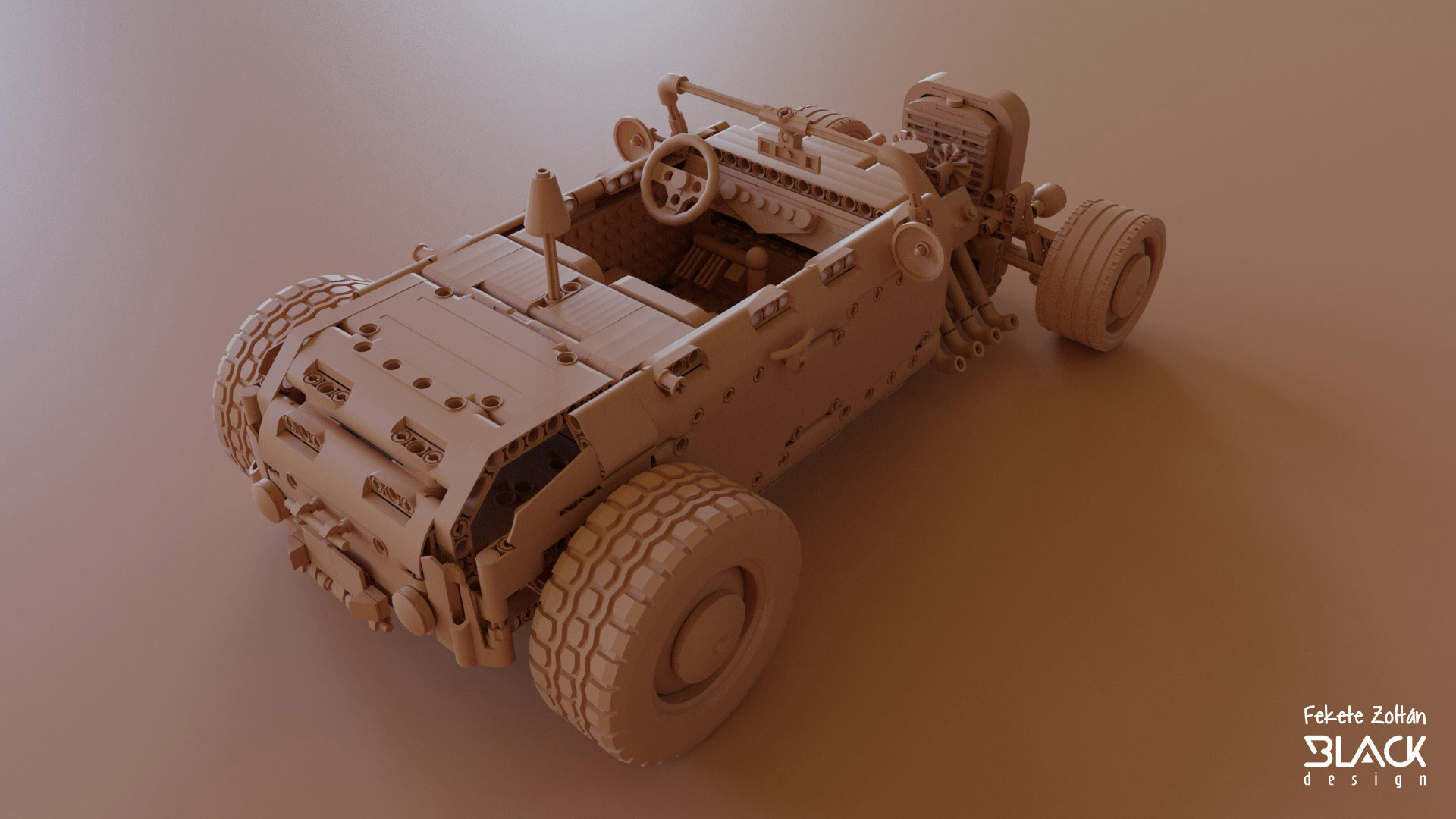 How often do you do personal projects and keep your portfolio up-to-date? Which one is your favorite?
I work every day, sometimes I'm just polishing some details. Not necessarily a topology addict, but I like it to keep it clean, I consider retopology as a therapeutic activity. None of my works scene have a lot of verts, I keep them at a 2 million limit. This is my golden rule, if something does not work at that limit then forget about it. I try to keep it simple, but also detailed because in many cases I animate my models, so it is useful that I don't have a stupid hi vert count.
My favorite work is Chernobyl fun park, made for the CG Boost Power of nature challenge.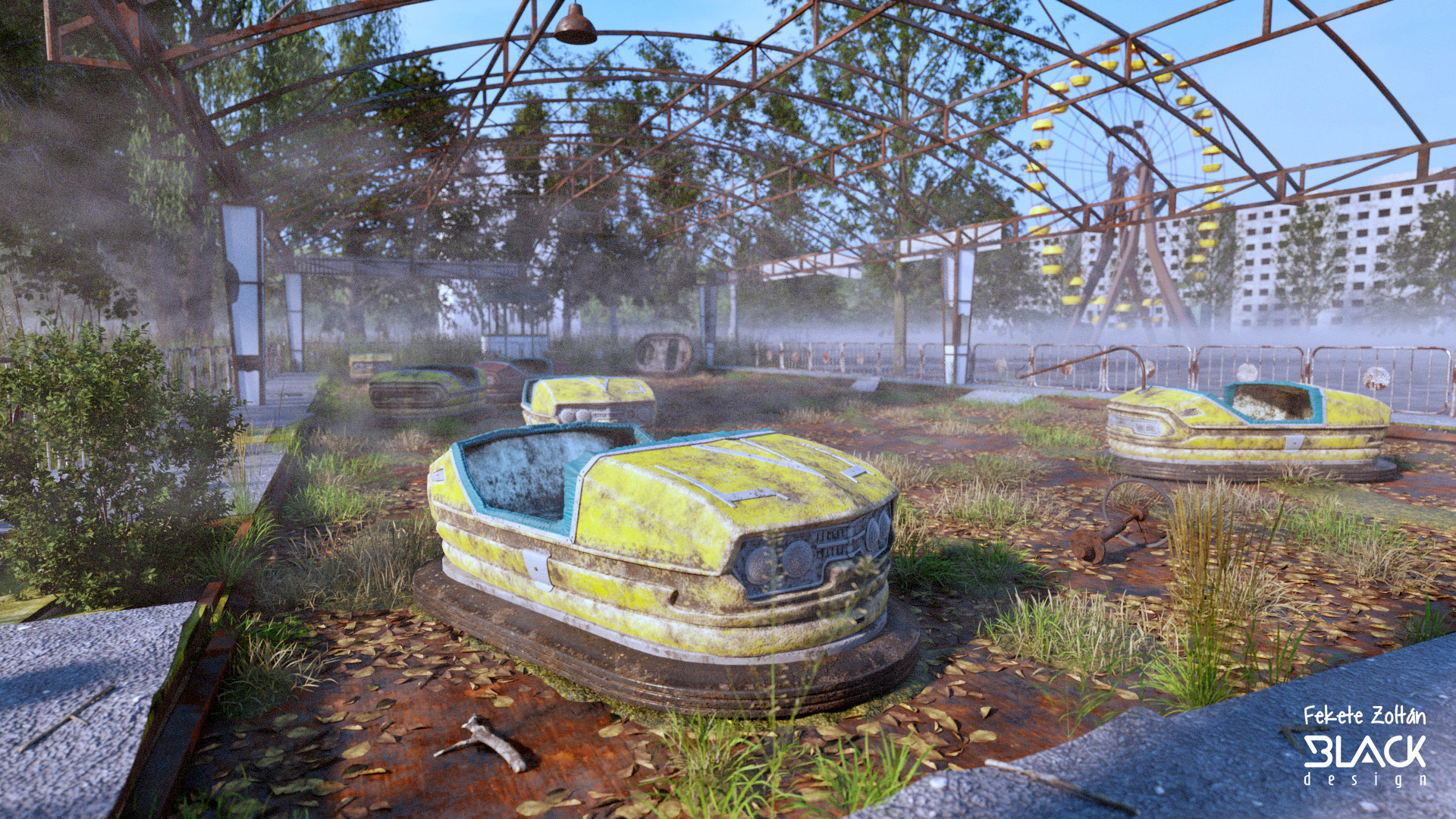 I choose a scene from the fun park of Chernobyl because I consider it the power of nature's true meaning. What once was a happy city filled with laughter and joy, sadly became a ghost town. The streets, the amusement park, everything is empty and all that is left behind is slowly overtaken by rust, dust, deterioration, wild animals, and decay.
Nature takes back what rightfully considers his own, and there is nothing else left just an empty shell of pain, misery, and sadness.
I started modeling and researching from the first day, I probably spent too much time modeling the bumper cars, the metal structure, and the ambient, but I wanted to make it as authentic as possible down to the smallest little detail.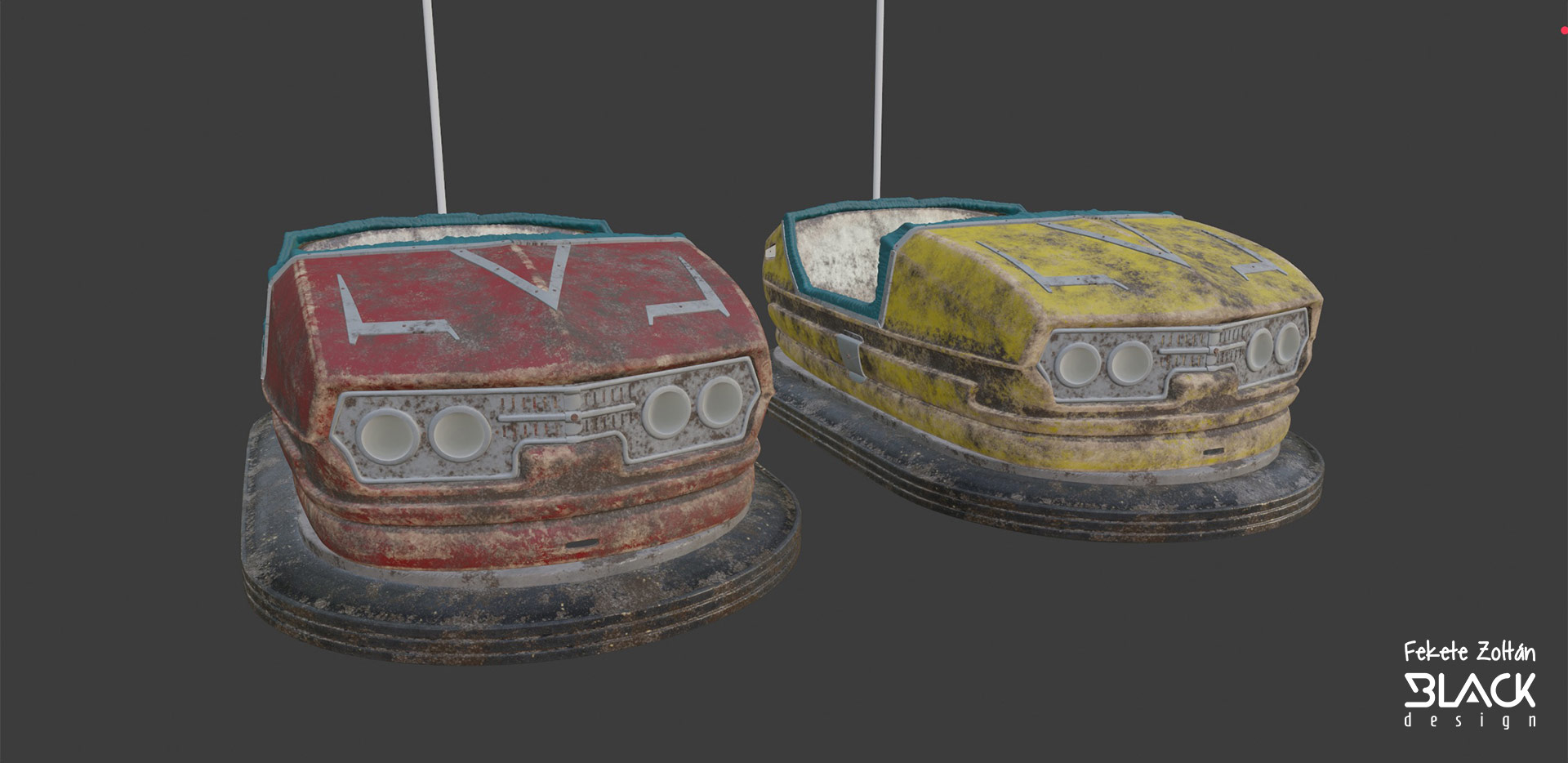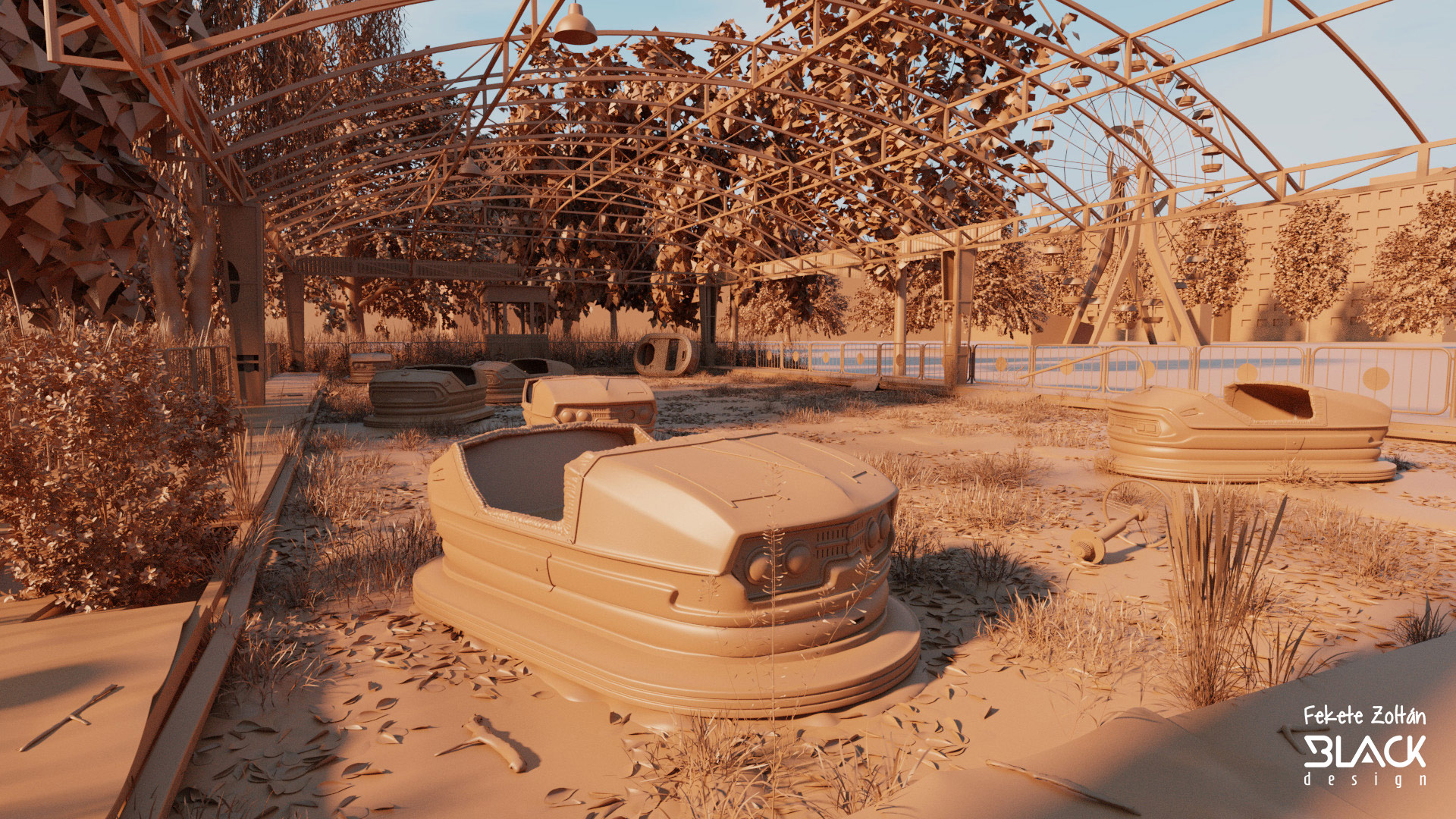 A brief history (Wikipedia)
The Chernobyl disaster was caused by a nuclear accident that occurred on Saturday, 26 April 1986, at the No. 4 reactor in the Chernobyl Nuclear Power Plant, near the city of Pripyat in the north of the Ukrainian SSR. It is considered the worst nuclear disaster in history, both in terms of cost and casualties. The initial emergency response, together with later decontamination of the environment, ultimately involved more than 500,000 personnel. The nuclear clean-up is scheduled for completion in 2065.
What or who inspires you today? Are you a member of any art communities? Any favorite hashtags you check on a daily basis?
I am in art communities as Cg boost challenge, Blender artist, Blender Facebook group, and some others. No, I don't follow any hashtags. I like any kind of 3d art, that is well thought and built and has creativity in it. There is no point in copy-pasting works.
I see many 3d artists that are strictly limited to one theme (their portfolio) only guns, ships, or cars. Don't get me wrong there is nothing bad about it, you can become an expert for the specific theme, but I am more kind of open-minded about 3d modeling in general.
I experiment with almost everything from sci-fi robots tech, automotive, character design, environment design you name it. I wish that if I look back from 10 years now on, I can recognize a wide variety of works in my portfolio, not just limited to one specific theme.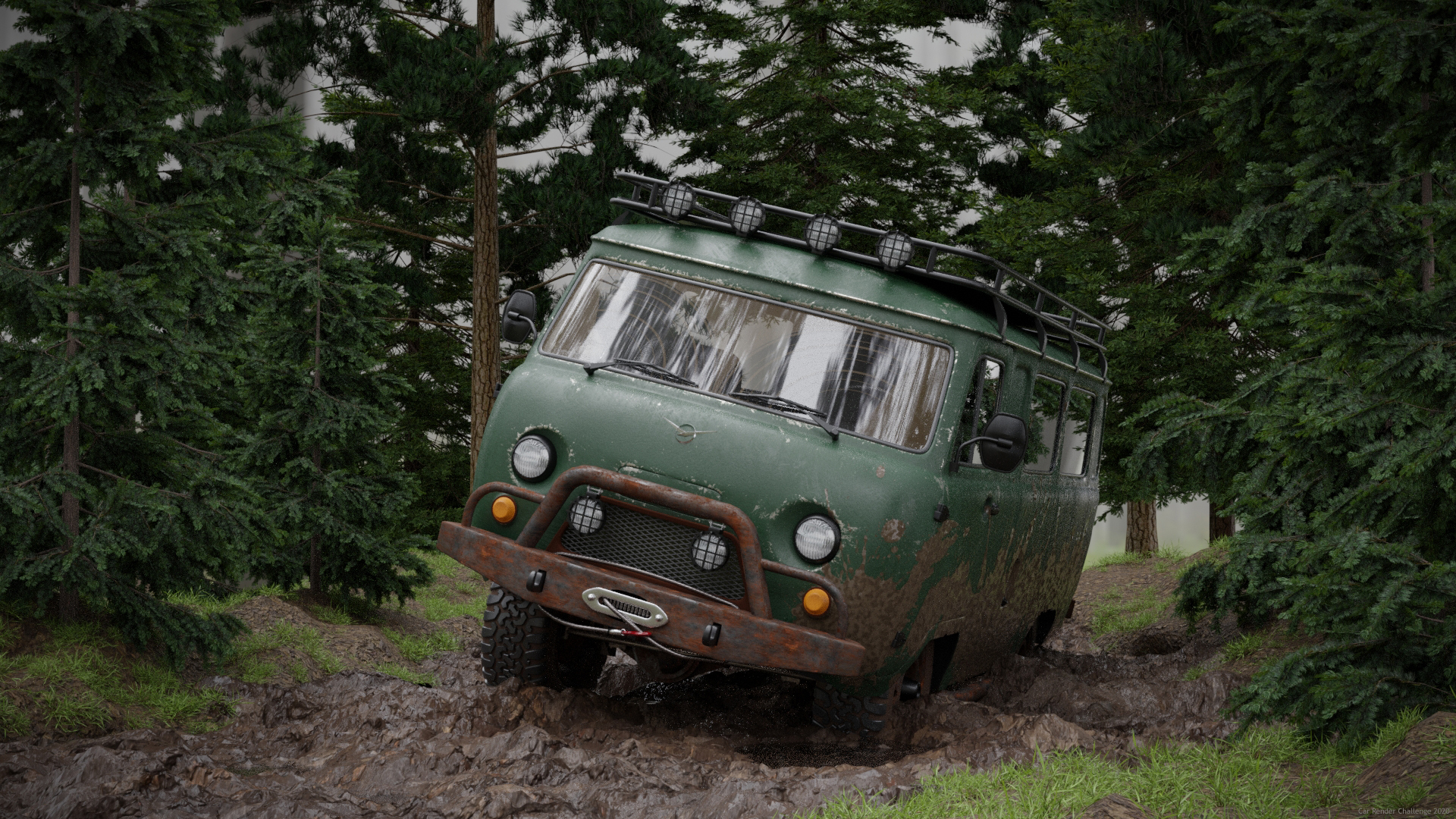 Please tell us your five short tips for creating 3D art.
1) Draw it on paper, seriously I find it easier to make a quick sketch on paper than blocking out stuff in 3d.

2) Do your homework when you have a specific theme that you are not familiar with search and have solid documentation make it in a way that is functional and esthetic. (aka realistic)

3) Have a clean artistic composition, make something original that is your style. Do not do what the mass wishes to see. When I see works with figures looking from one corner of the composition staring or pointing in the direction of focus, these kinds of works in my book are poor and have a lack of inspiration. If you want to be original, definitely avoid these clichés, because there is an infinite ocean of these kinds of works out there.

4) When you're done with the first three steps, start working on the details and props. Model them yourself because you learn from it even if you made something like 1,000 times, try to avoid using downloaded stuff because that takes away more than it gives to the scene. Imagine that stuff had been downloaded and used before you many times and you probably don't want to see them elsewhere again and again. My portfolio shows that I use kitbashes but to be completely honest I'm not so proud of those works that aren't made 100% by me, down to the last bolt.

5) Presentation – this is the most important. I'm saying this because I know that I need to work on it. You can sell bad work with a good presentation and vice versa. I try to keep post-processing to a minimum, if it's some kind of effect spark, smoke, the water I make it in 3d because I learn from this as well, and surely it's not the shortest route. The last time I posted one of my works and wrote that I use less of post-processing as possible, I started a small riot in the comments. It's a kind of sensitive topic, but since it's 3d art I consider that there is no need for a "2d intervention" if those kinds of effects can be done in 3d. This is my opinion of course.