Hello everyone, It's high time to sum up the Flying Cars Competition.

First place is Leave night by Ruming Cao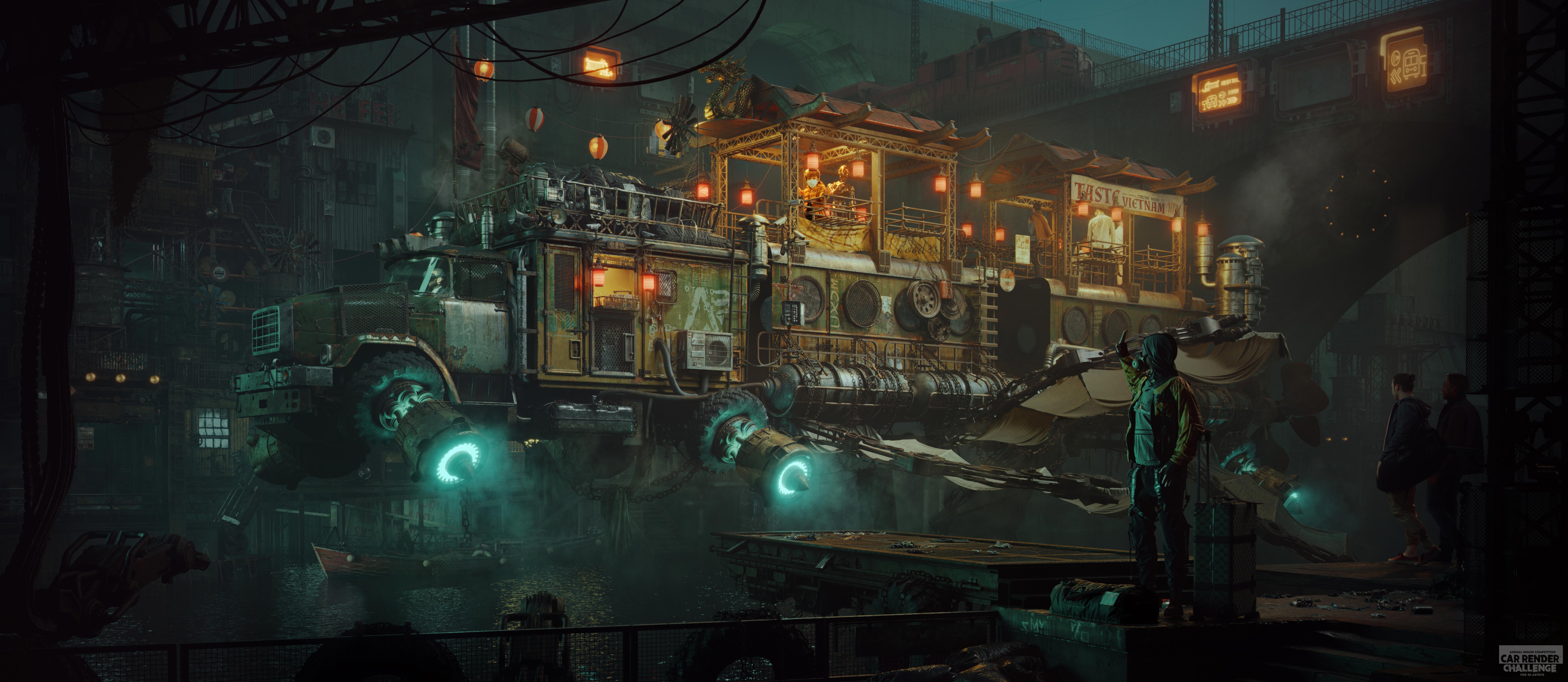 Also the author gets Special prizes from sponsors: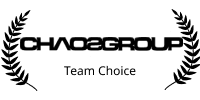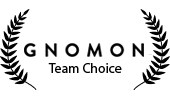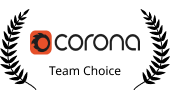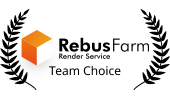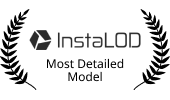 Chaos team: "Complex and detailed work, all the focus is on the vehicle, the characters are placed tastefully. Impressive work!".
Gnomon team: "This piece has a nice illustrative quality and a clever color palette that sets the scene nicely with the warm golden tones against the cooler blue elements".
Corona team: "This image merges all the things I love to see in a render – great texturing, lots of detail, and strong mood, atmosphere, and story! That combination made it stand out for me as my clear winner".
RebusFarm team: "This rendering is just stunning! You can stare at it for hours and keep finding new things, because of all the details. Very well done and creative. We just love it!".
InstaLOD team: "Dystopia and cyberpunk meet the far east. Leave night includes many thoughtful details that await to be discovered by the viewer. It's our pleasure to award it the winner of the special prize for the most detailed model by InstaLOD".
Made with using 3ds max, Corona, Photoshop, Substance painter, Zbrush and Marverlous designer.
What our jury says:
Bela Thomas Beier: "Lots of details, giving it a nice depth, with great colors and a very well composited cacophony of details, which gives all of it a nice scale. I like it, and, stepping into the scene, I'd like a bowl of Pho, please!"
Carlos Colorsponge: "Mind-Blowing render with a crazy amount of details, super enjoyable to get lost in the render discovering new features".
Jacob Norris: "This whole scene was really cool as a piece altogether. It reminds me a lot of Ian Hubert's work and it's a great design that would fit perfectly into that world. The artist has made this piece there own and created a car that not only looks cool but serves many purposes in the environment that it is presented in".
Andy Kahl: "A truly satisfying display of depth and the interesting effect of mixed lighting, This render really grabbed my attention and gave me the space to take in all the detail that is on display without rushing me through its composition".
Michal Horba: "This is a massive one. The level of detail is amazing and shows your hard work. I find texturing on a high level; all decals, dust, and rusty metal seem to be in their place and make your vision very attractive. Lightning is very accurate and corresponds with your story. Composition is strong with a classical approach. Great postapo work and keep it up!"
Fabio Allamandri: "Very complex scene. I like the modeling, the concept, the mood, and the colors. Good shot!"
Stephanie Schenck: "The detail is this is nice; as you look around, you see more and more, and a story begins to develop".
Alessandro Maniscalco: "Absolutely amazing picture. I'm lost in huge details of the environment, textures, lighting and Cyberpunk atmosphere. Great characters filling the scene. Nothing to say more here, the picture is stunning!"
Jim Thacker: "An amazing image. I love the lighting, the color palette, the incredible detail, and the fact that when you look closely, C-3PO is there on the top deck, just hanging out".
Emanuele Serra: "I really like the work done in this scene, the attention to detail is incredible, the textures and the use of color with warm and cold contrasts of the lighting are excellent!"
Quick interview with Ruming Cao:
– How long have you been into 3D modeling? Please, tell us about yourself.
I've been doing 3d modeling for ten years. My name is Ruming Cao. I am from a small city near Ma'anshan in Eastern China, but currently reside in Hefei, I work as an instructor at an educational facility, teaching students rendering.
I am entirely self-taught. My passion for 3D began during my college days when I saw my roommate studying 3ds Max.
Curiosity soon turned into an obsession, and in 2016, following his graduation, I knew I wanted to pursue a career in the CG industry.
I worked on this art for a month and a half. I created almost all the models.
The biggest difficulty is scene optimization. I need a better computer.
• I hope future competitors will enjoy the competition! That's the most important thing.
• For me, skill is the most important thing, and creativity is also very important.

Second place is Green screen by Shangyu Wang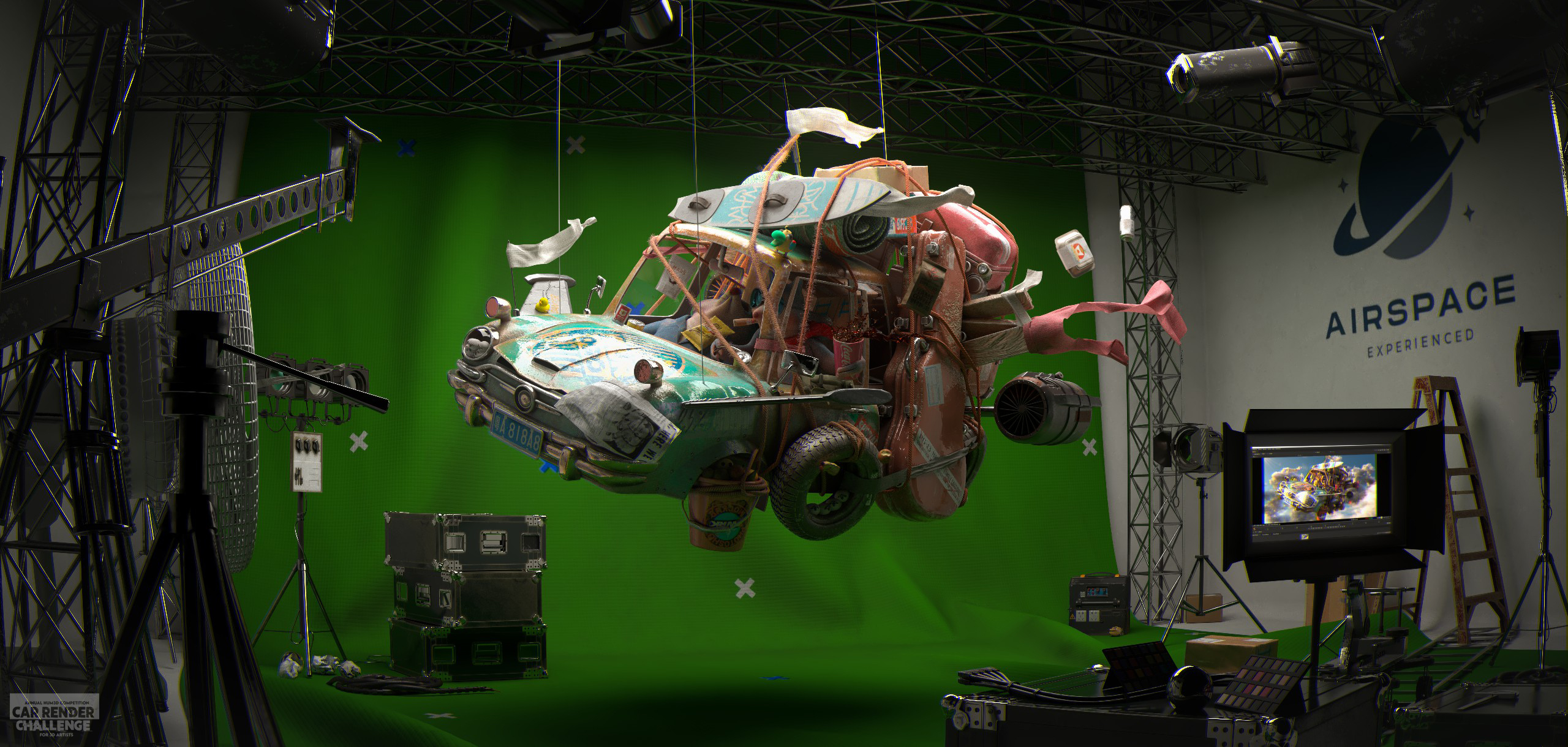 Also the author gets Special prizes from Fox Renderfarm and Nevercenter teams.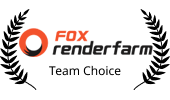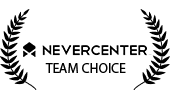 Fox Renderfarm team: "Interesting idea, nice lighting, reconstructed a green screen production well. Attention to details, nice touch with the composited shot on the monitor and the chrome ball. The mood-setting is well executed with the fan and actors, as well as the coke splashing. I wish there were some after burns from the thrusters at the comp".
Nevercenter team: "This is a fun and playful behind-the-scenes render, and we enjoyed it!".
Made with using Substance 3D painter, Vray for Maya, Maya, Photoshop and Marvelous Designer.
What our jury says:
Carlos Colorsponge: "Incredible render with tons of details into the service of storytelling. A brilliant idea with masterful execution and attention to details".
Tom Grimes: "Another thing I like to see in images is a great sense of humor, which is on show here! The texturing and lighting is great, and all used to serve a very humorous setup!".
Jim Thacker: "A fresh take on the theme. The endearingly wonky 'flying' car contrasts nicely with its slick industrial surroundings, and I like the techie little details like the color chart".
Bela Thomas Beier: "Funny with lots of details, a realistic lighting and a rendering that straddles the line between a snapshot and "serious picture – I love it".
Lynette Clee: "A great composition and a clever concept. Framing the suspended vehicle within the greenscreen set give interesting details around the frame that help to lead the eye around the piece".
Jacob Norris: "I really like the "Green Screen" idea here and how the idea is finalized with the small image in the foreground of the cart flying in the clouds. It's a great mix of stylized and realistic artwork that reminds me of a Pixar movie. Really fun, creative, and well-executed".
Lyudmil Vanev: "There are a lot of things that can be improved, but I love the idea. it's a fun image".
Andy Kahl: "A wonderfully lighthearted conceptual work, this render really caught my eye. The level of detail and meticulous whimsy shows so much character. The cello case, the surfboard, and the twine and masking tape holding it all together give serious "by any means necessary vibes to me. Just a super fun well-executed image. The clever use of the green screen setting is just great".
Michal Horba: "This is a great work in my opinion. Besides the craft you presented some sense of humor here; so this is how they make them flying cars;) The idea is the strongest point of your work but I appreciate the modeling and composition too. Good job!".
Fabio Allamandri: "Very very funny image! This is not a flying car, because there are ropes, fans, and a green screen! This image should be banned from the contest … and so for me … is the first place!:))))".
Alessandro Maniscalco: "This scene is absolutely funny! A special effects scene in a CGI scene is amazing. Great details, frame, dynamical, and very well render and modeled…Nothing to say more, here again, the environment, lighting, and props are stunning".
Philipp Staab: "Aptly titled, this render makes you feel like you walked straight onto a movie set. Amazing detail, great textures, and composition".
Emanuele Serra: "What I love about 3d is the ability to create incredible stories and tell creative and ironic stories like in this case. I really like the author's idea of using the green screen as a narrative element. The attention to detail of the 3d model and the shaders are incredible, I love the tracker elements, that the author has added on the green screen, fundamental for a good final track result … ;)".
Quick interview with Shangyu Wang:
– How long have you been into 3D modeling? Please, tell us about yourself.
Hello, my name is Shangyu Wang, currently a 4th-year university student in China. I have now been working in 3D for around 3 years.
– How much time did it take you to create your work? Did you face any difficulties?
It took me around two weeks to complete this rendering challenge. I think choosing to tell a good story is difficult for this submission. At the beginning of the production, I tried many different ideas: for example, an eagle catching a car, or a car flying in the blue sky, but I always felt that it was not vivid enough. So I decided to add a green screen as the finishing touch to this challenge to make the whole story looks interesting.
– Do you have any advice for future participants in the competition?
Daily study is important, I spend a little time every day to practice, draw, or watch online tutorials on YouTube, anyway, keep it up, remember many a little makes a mickle.

Third place is 88 Miles Per Hour by Todor Vladev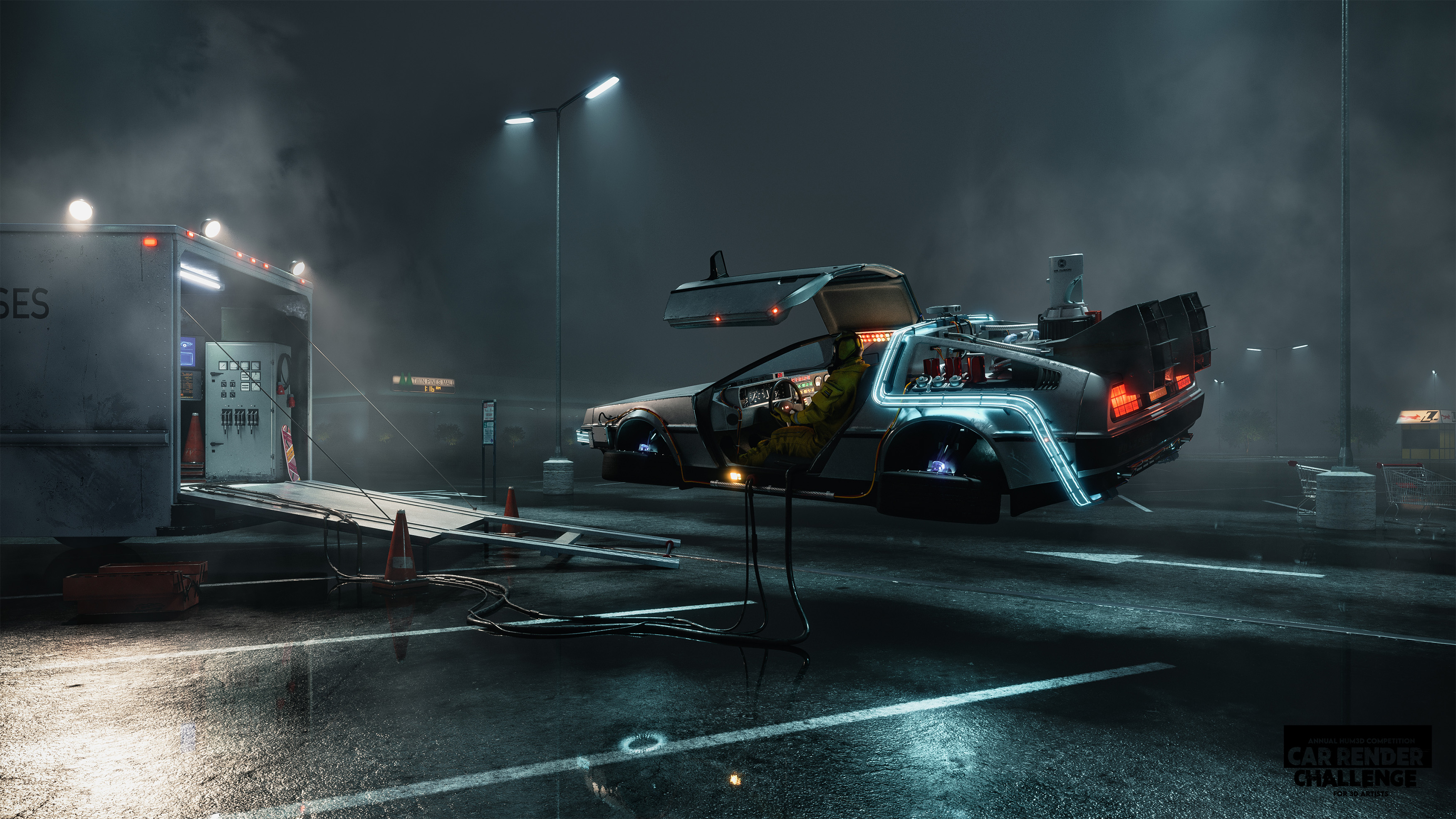 Made with using 3ds Max, Vray, Megascans, Substance 3D Painter and Photoshop.
What our jury says:
Lynette Clee: "A classic concept that speaks to our nostalgia, presented beautifully in an atmospheric scene. The details in the background help add to the realism and tell the story".
Jacob Norris: "A classic movie and an exceptional recreation here! A really beautiful homage to a timeless classic, with what appears to be a twist to the story with the driver wearing a hazmat suit haha. I have some questions!".
Lyudmil Vanev: "The vehicle looks awesome, really cool design".
Sabina Roeloffs: "Great rendering, that brings over a mystic atmosphere and the nostalgic of the DeLorean time machine that brings back childhood memories. A very great recreation of the car!".
Carlos Colorsponge: "I couldn't avoid smiling as soon as I saw this render, despite it being a recurrent topic the quality of texture and shaders are spot on".
Tom Grimes: "Sometimes you just have to go with the iconic! Who doesn't love the flying DeLorean? Nice lighting, and location accurate with the Twin Pines Mall 😊".
Andy Kahl: "A very polished take on a famous future car I had to include this in my selection on the strength of its execution, lighting, and level of detail. Just a super solid image that is a lot of fun to view and explore".
Michal Horba: "The best-known flying car of all times is here. Great job! I love the materials and modeling is also a strong side, your work has simple and readable composition. Light makes the mood and overall this work reminds me of the movie. Congratulations!".
Fabio Allamandri: "The DeLorean car is the flying car par excellence. Could not miss my ranking of the top 5 renderings!".
Stephanie Schenck: "The mood in this one is great—feels like we are there in the wet, nighttime parking lot".
Alessandro Maniscalco: "A scene from the past…Back to the Future scene…I'm not a fan of the movie but I can't say anything about here, the details are very good, environment, lighting is great!".
Philipp Staab: "88 Miles is an incredibly atmospheric render – a nostalgic night scene that could come straight from a sci-fi thriller. Great job with the lighting".
Jim Thacker: "At atmospheric take on an iconic vehicle".
Emanuele Serra: "I must admit that seeing a DeLorean machine flying and floating in the air always has its charm. The scene is masterfully created, from the attention to detail to the textures. What really like most in this scene is the lighting work, and the rhythm of the colors… well done!".
Quick interview with Todor:
– How long have you been into 3D modeling? Please, tell us about yourself.
I have been doing 3D modeling and 3D visualization since 2015. In my spare time, I try to do a few personal projects. Other than that I love bike riding and rock climbing (bouldering).
– How much time did it take you to create your work? Did you face any difficulties?
Creating my work from start to finish took me about 200+ hours. One of the difficulties was seeing a real-life DeLorean converted into a time machine. I had to watch all 3 Back to the Future movies a few times, DeLorean documentaries, and lots of research. I was lucky enough to attend a classic car show which had an actual Classic DeLorean. That was one of the highlights for me from the challenge. But the biggest challenge was getting the 3D model of the car to be 100% accurate down to the bolts and wires.
– Do you have any advice for future participants in the competition?
I usually tell other 3D modelers this: Always do a model from references and do a lot of research and observe every last detail to make your models and images as realistic as possible. That would be my only advice to future participants of this competition.
We congratulate the winners!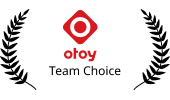 Special prize from Otoy team for the "Best render that made with using OctaneRender" gets "H-Truck" by Eriks Abzinovs.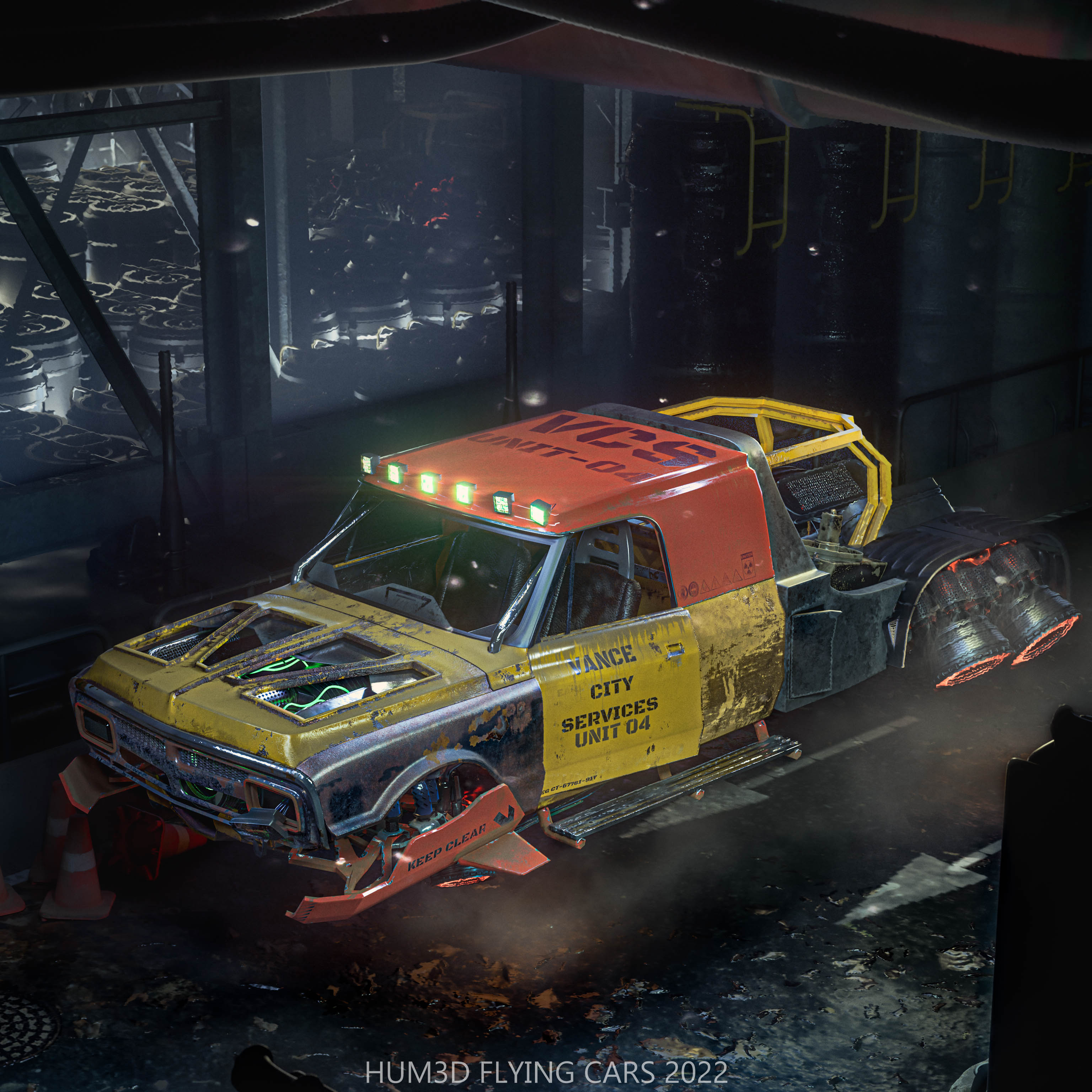 Otoy: "The artist, Eriks Abzinovs, created a novel interpretation of the concept and showcased a unique style visualizing the vehicle. The story attached to the render helps us see details that might be lost at the first sight.".
In addition, we'd like to point out the works of other finalists, which we can't just ignore and slide round.

"Burners of the Past" by DAN.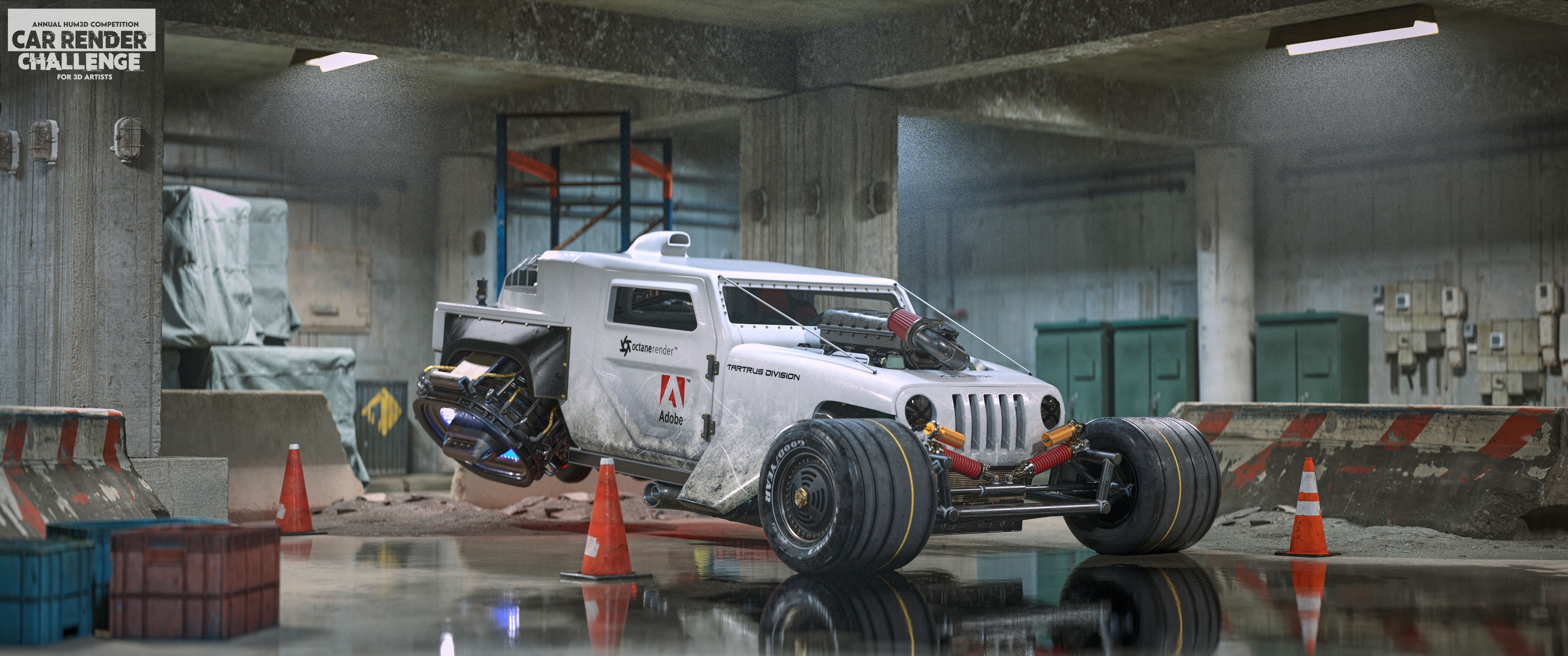 "Relax Mode" by Pi Sorlucklikit.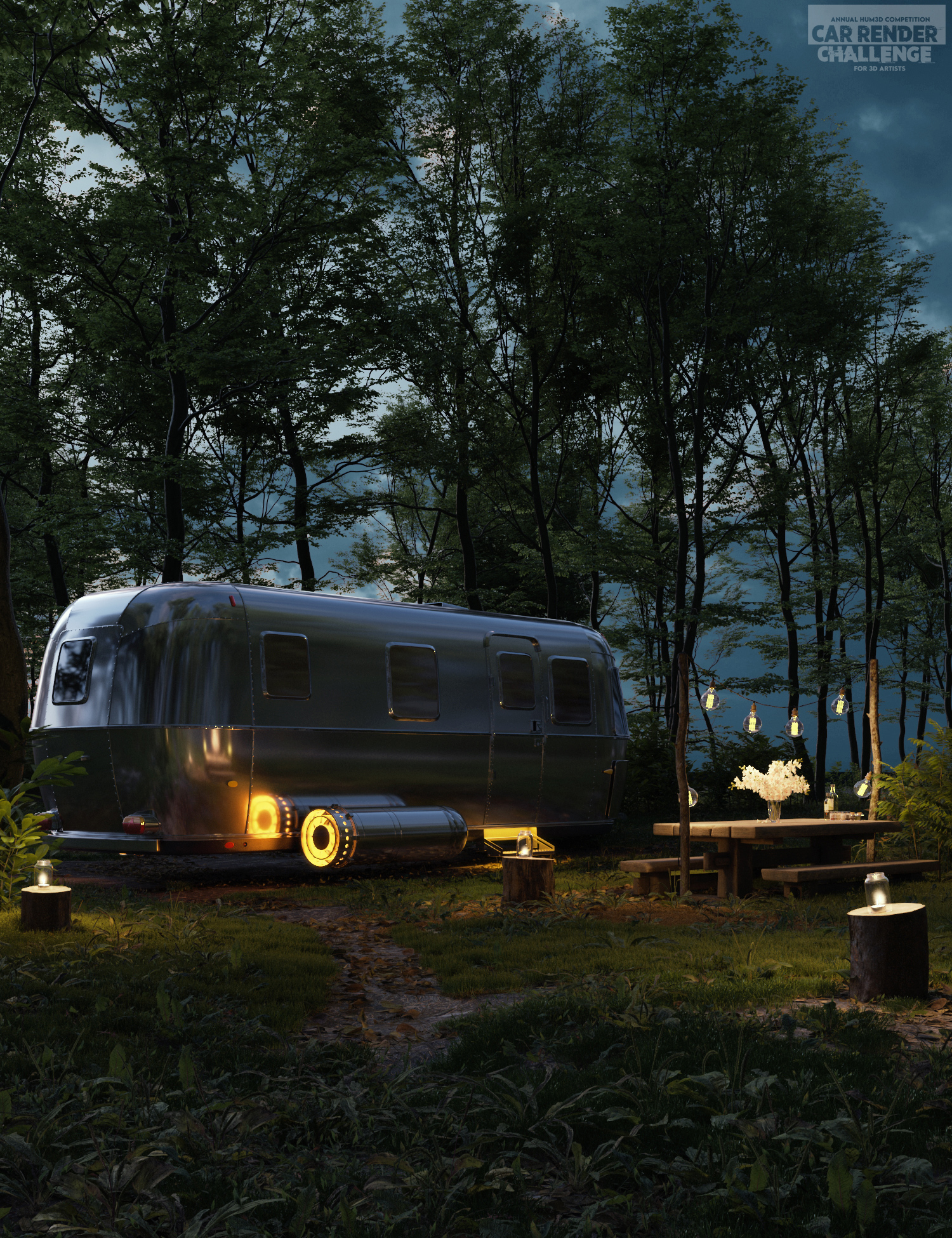 "Ferrari Stratos Infinity" by Malchus Akash.

"Kwame's Mopani" by William Ruhlig.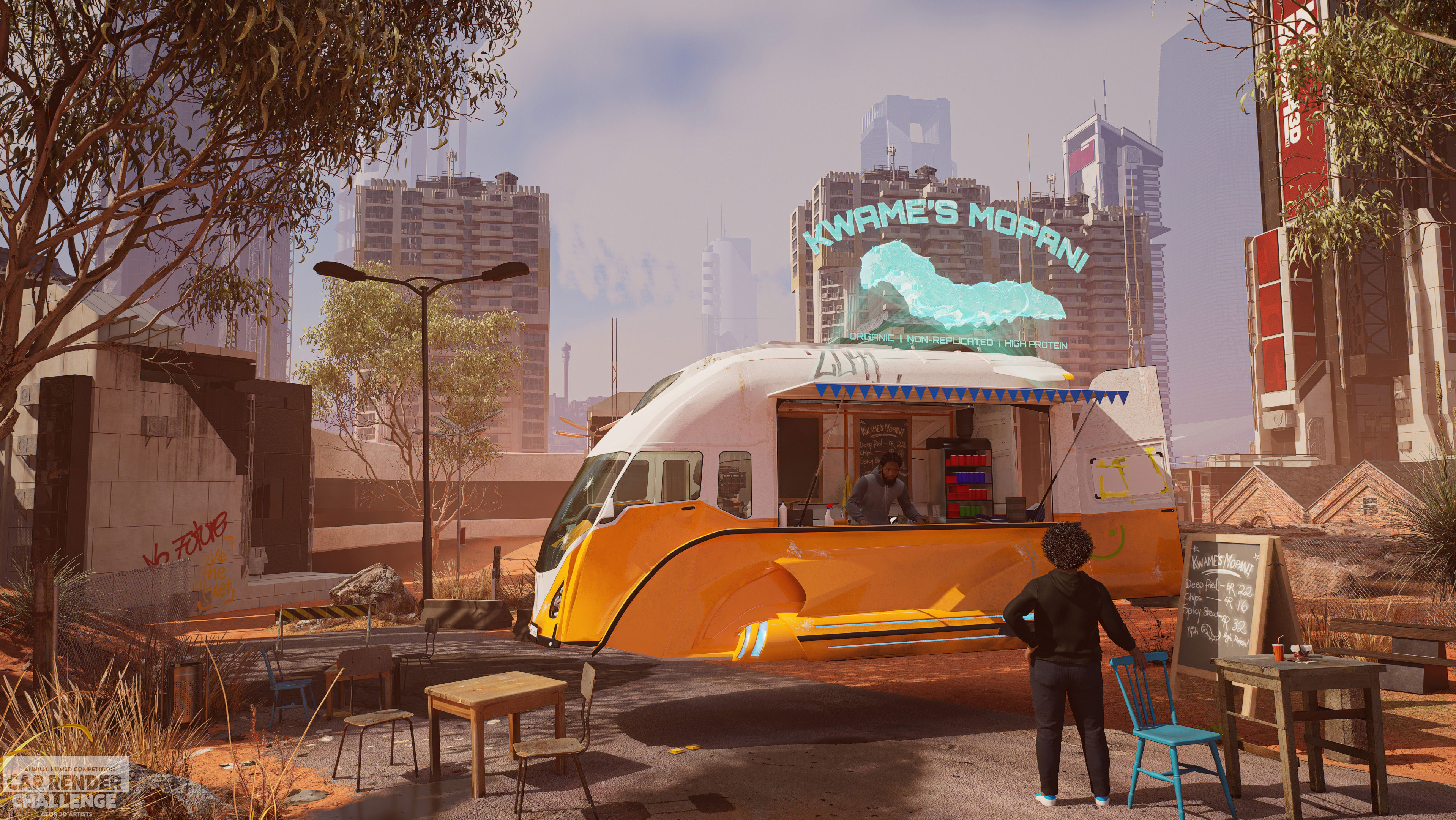 "Wait, Let Me Take A Selfie" by Hector Mermac Suriel.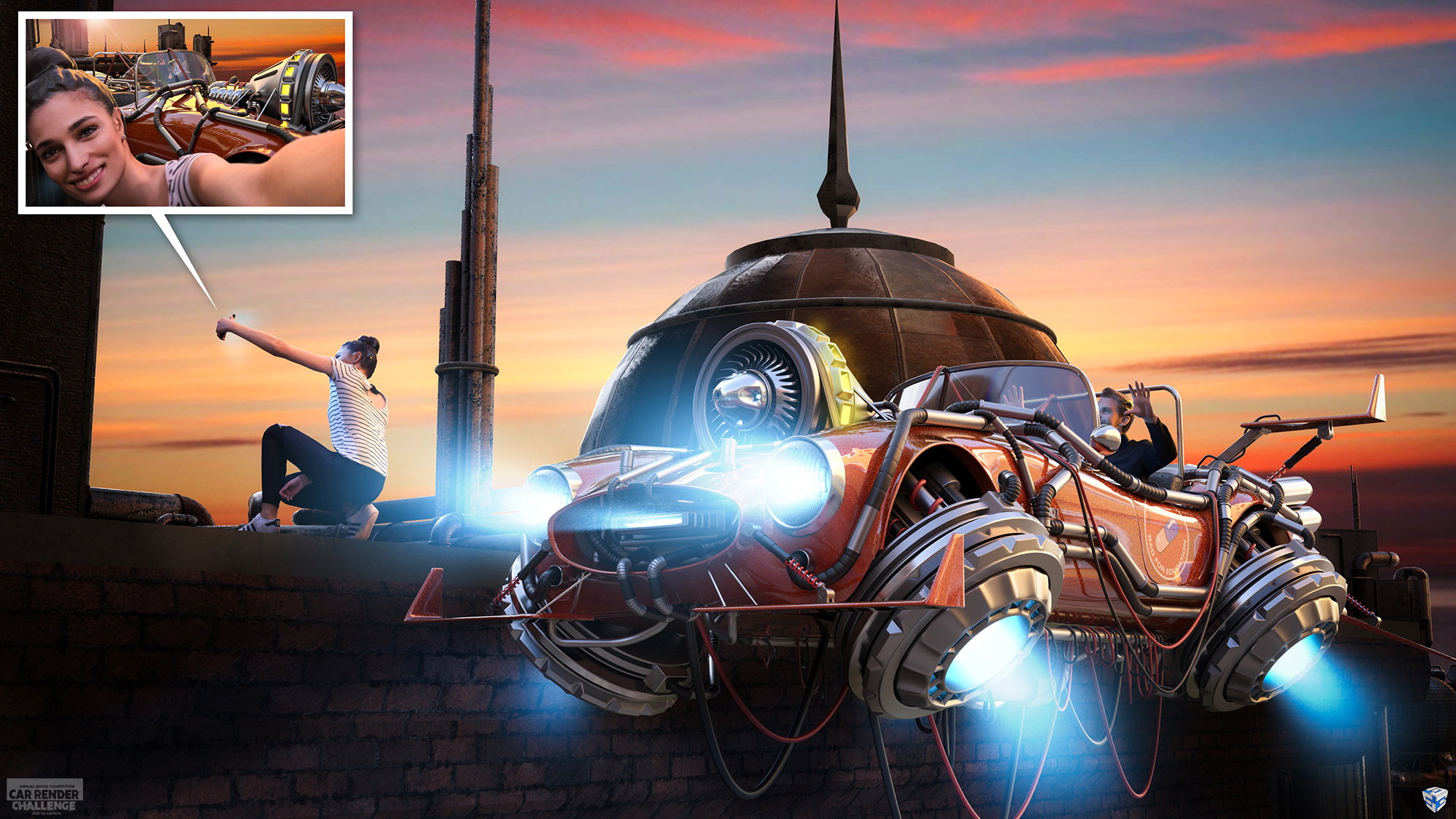 "Roy Batty Porsche" by Henrik Lein.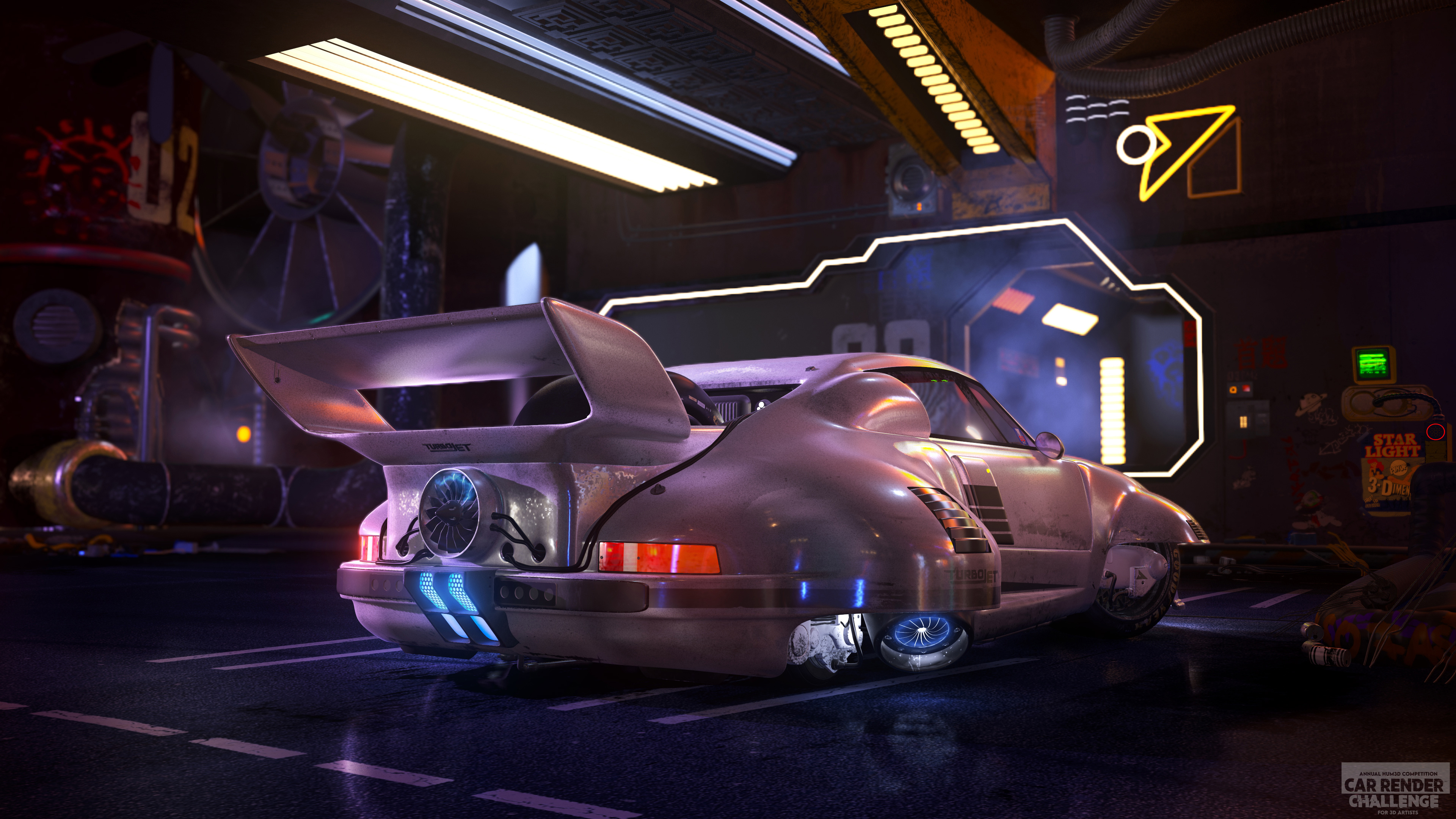 "Tacos Del Rosas" by David Lee Quinn.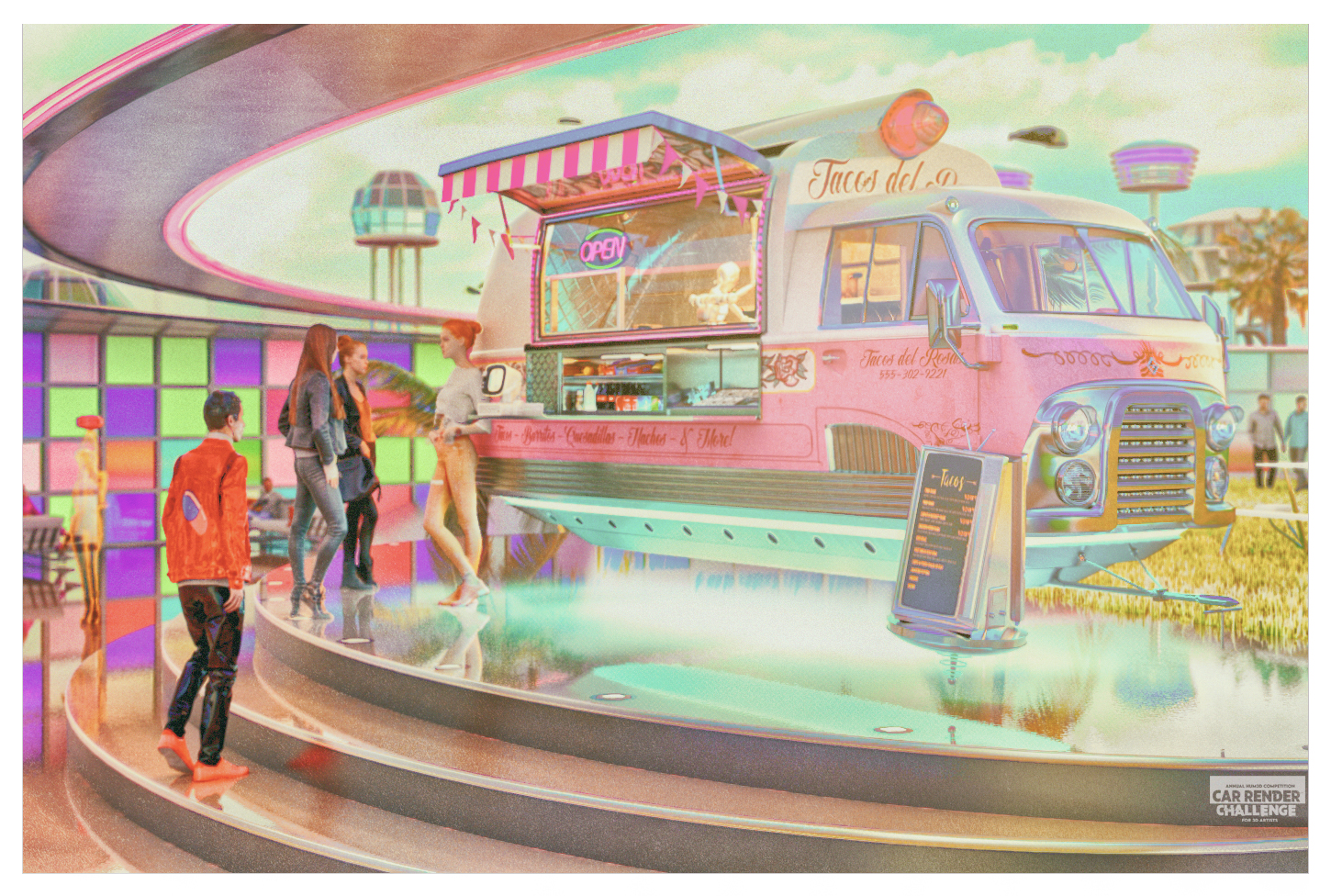 For those who like statistics:
38 artists took part in the competition. Eighteen members of jury selected twenty one renders to the final stage (each place in top-five gives special amount of points: first place – five points, fifth place – one point. All points/votes are sumup).
Special thanks to the sponsors who support our event and help 3D artists to create their masterpieces. Each of them is the best in their field. You can always count on their quality service, and so we are happy to recommend you their products.
Would be great to see your comments and thank you all for amazing challenge.