Hi everyone! We continue a series of short interviews with the best artists from Hum3D competitions.
Hossam Tarek, the winner of the special prize for best use of materials, will answer on six questions and give us a look behind the scenes of his winning entry.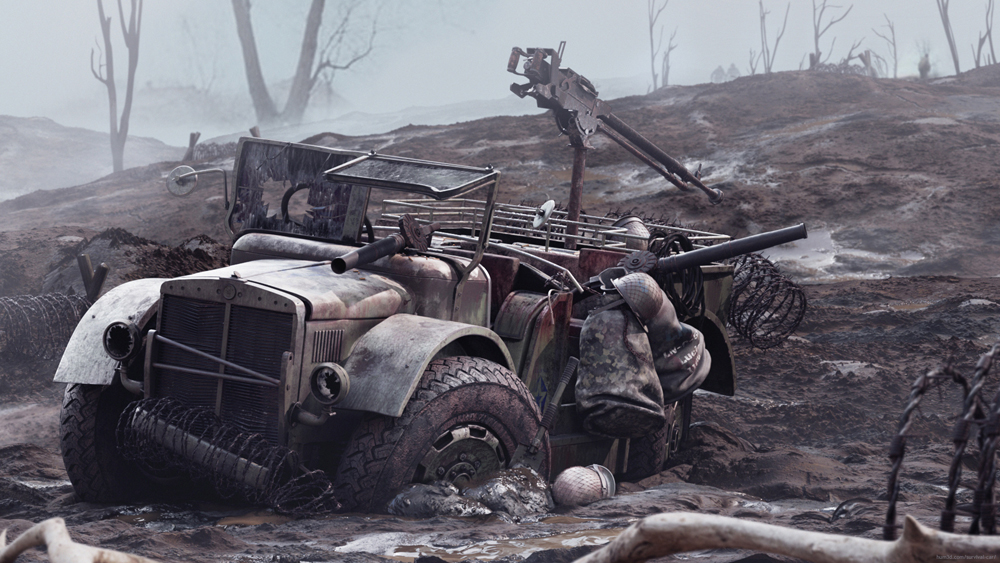 – Tell us a little bit about yourself. How did you become a 3D artist?
I'm 24 yrs old 3D artist from Egypt. I studied product design in Cairo Egypt, I taught myself 3D art after watching a short animation made in Blender. Then I decided I want to be a 3D artist and tell my stories and bring them to life using 3D. So I focused on how to use Maya in my free time and how to design my ideas during my university time and watching a lot of great artists online who helped me learn a lot, so I would love to thank them all.
– What's your favorite aspect of creating 3D art? Is there something you specialize in and enjoy the most?
I think the most rewarding aspect for me is when I put something together and its complete for the next stage, right now I am specialized in modeling and lookdev workflow, also I enjoy animating and experimenting with new stuff.
– What or who inspires you today?
I get inspired mainly by what I see in the environment around me, different types of people and events is a good base material and of course when I see really good art made by someone it makes me say "oh…I didn't know that was possible".
– Please tell us your five short tips for creating realistic renders?
My tips that I learned through time are mainly:
1. Design and visualize what you want to tell and gather a lot of references;

2. Break down the scene and objects you intend to work on and write down every type of material going to be used;

3. Try different lights and see how the materials will behave;

4. Getting feedback at every stage as much as possible to know what is missing;

5. The most important part is to take your time in finishing and to focus on the details and polishing the final piece.
– Could you please show us any images from the work process with a short description.
Here is an image showing an overview of my thinking workflow:

– Which of your designs are you most proud of and why?
Muddy Hell can be the most work I am proud of right now, I tried to apply everything I learned through the years in generating the idea and developing the story, and being able to get out what was in my head into the screen almost as I wanted it to be and look like and solving new problems I faced plus learning new tools and techniques through the way.