Hi everyone! We continue a series of short interviews with the best artists from Hum3D competitions.
Jamie Lord, the author of great work "The American Dream" will answer on six questions.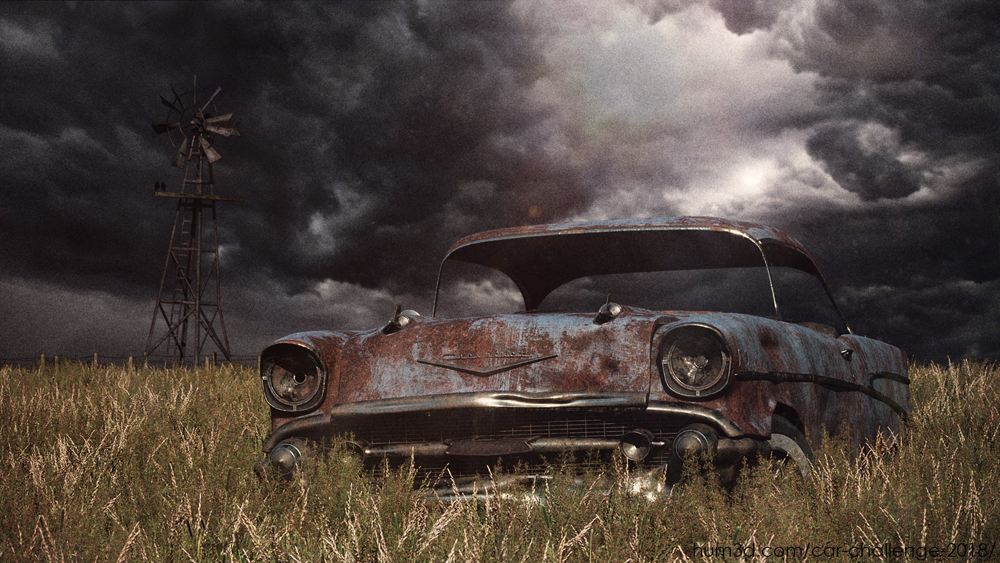 – Tell us a little bit about yourself. How did you become a 3D artist?
My name is Jamie, I am 28 years old and I live in the UK where I have worked both inside and outside relatable industries for the past 7 years. I first started learning about 3D when I went to University in 2008 where I studied Computer Animation at the University of Portsmouth and graduated in 2011. I studied a whole range of topics during my time there and since completing the course have been continuing to learn and do my own projects in my spare time.
– What's your favorite aspect of creating 3D art? Is there something you specialize in and enjoy the most?
I really enjoy taking a good concept and bringing it to life. I find it very satisfying to start blocking a project out with simple geometry and working on each piece at a time, slowly seeing the project take shape. I think hard surface modelling and fabric simulation are my favourite and probably best disciplines, I can put some music on and just slowly add more and more details to objects, like a sculptor creating a statue. I also like to create interior visualisations – I really enjoy the challenge of trying to replicate photography with 3D renders.
– What or who inspires you today?
Photography and 2D concept artists. I constantly look at beautiful photos that my friends and professionals take and post on social media and think to myself – wow, what a great image, how could I create that using 3D rendering? Because people keep producing great photography, I keep driving myself to get better as an artist and get closer to achieving that photo-realistic render. I also find myself inspired with 2D concept artists, the way that people are able to translate their ideas from their mind to paper/screen is impressive and it reminds me to try and think a bit more creatively when I am working and gives me so much joy to take a 2D concept to 3D.
– Please tell us your five short tips for creating realistic renders?
– Reference – The brain is a great thing, if something doesn't look correct in shape or scale, the illusion can be destroyed so it is important to get reference and check your work against it. Funny story – at University, me and my coursemates bought make up mirrors so that we could practice facial movements for reference whilst we animated.

– Detail – Really take time to look at objects and notice the little details that make up the whole image. I think this would be the 3D artist equivalent to the old saying "Draw what you see, not what you think you see".

Take your time – If you have time, use it. Sometimes it can be easy to get impatient and rush so that we can see the final image sooner, but in doing so it can produce less than desirable results. Really take time to practice with the software that you chose to use, learn what it has to offer and practice lots.

– Imperfections – Again the brain is a great thing, if something looks "too perfect" then the illusion is broken. Think about the object and its history and how that could impact its appearance, such as finger prints, dents, dirt, dust, scratches – cosmetic blemishes, that kind of thing.

– Feedback and Critique – Sometimes as artists it can be quite hard when somebody says something about your work that isn't good – but be resilient – understanding why people don't like some parts of your work can give great insight into how to become a better artist and create realistic renders.
– Could you please show us any images from the work process with a short description.
Simple Blockout.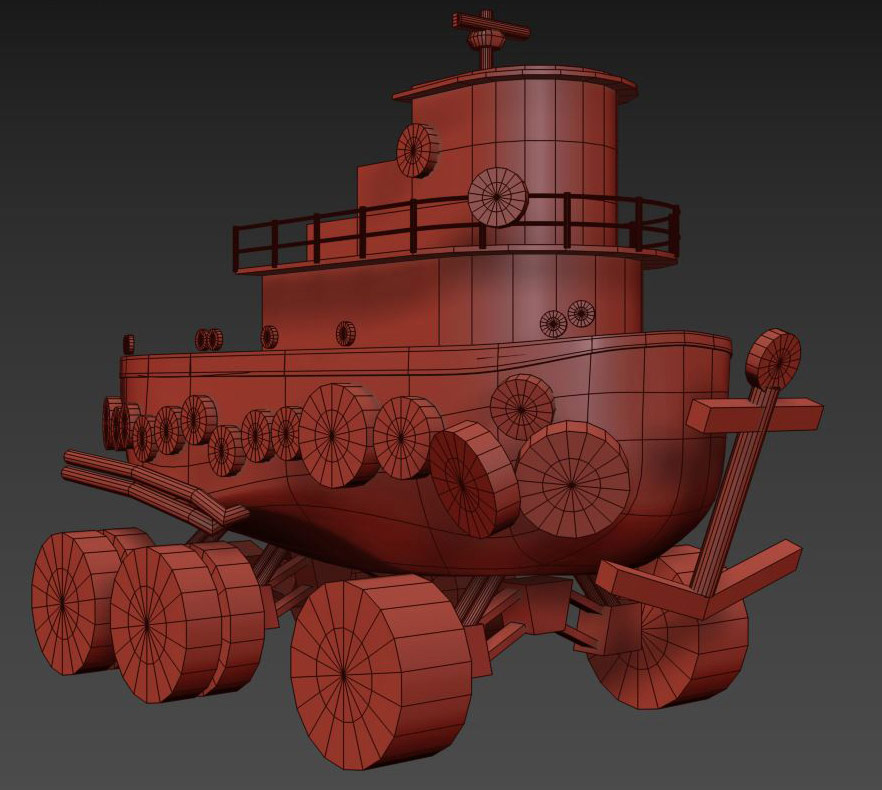 Adding detail.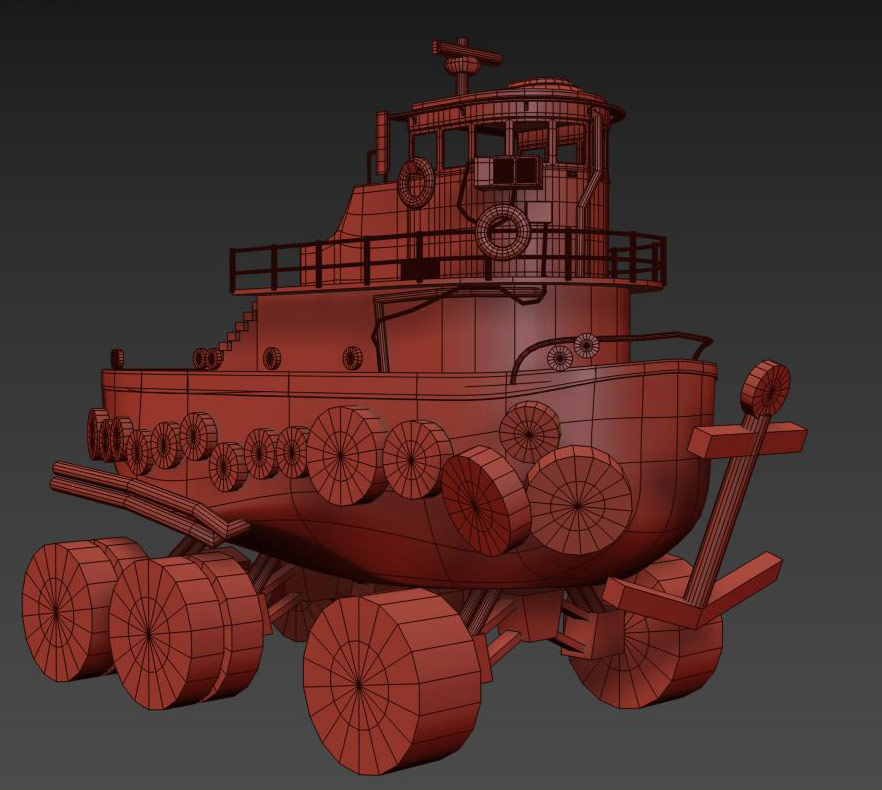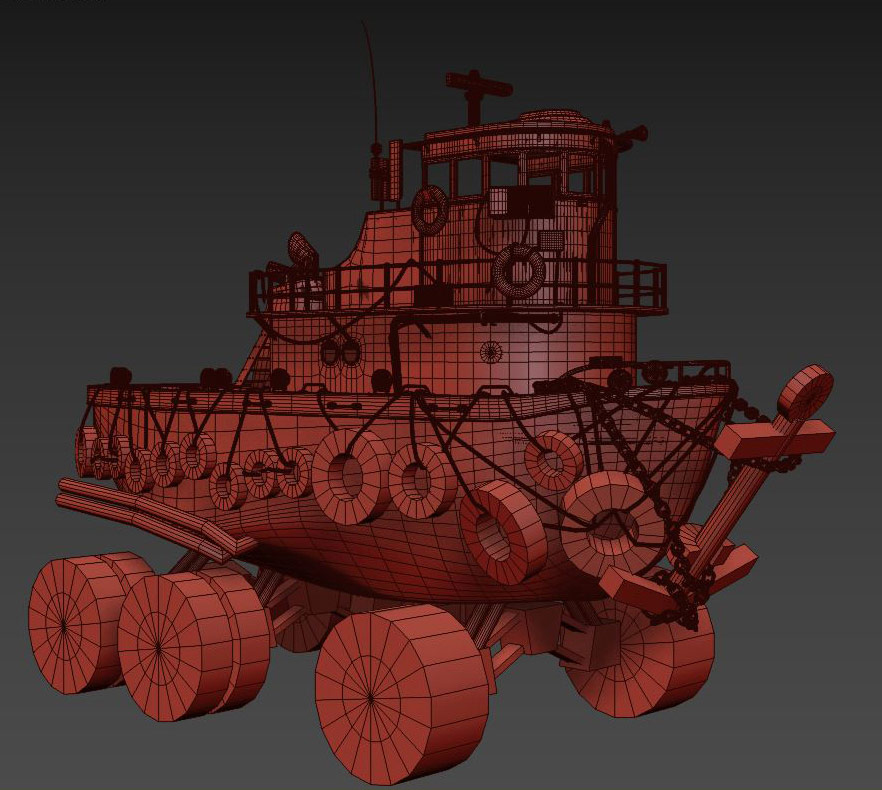 Final detail and adjustments.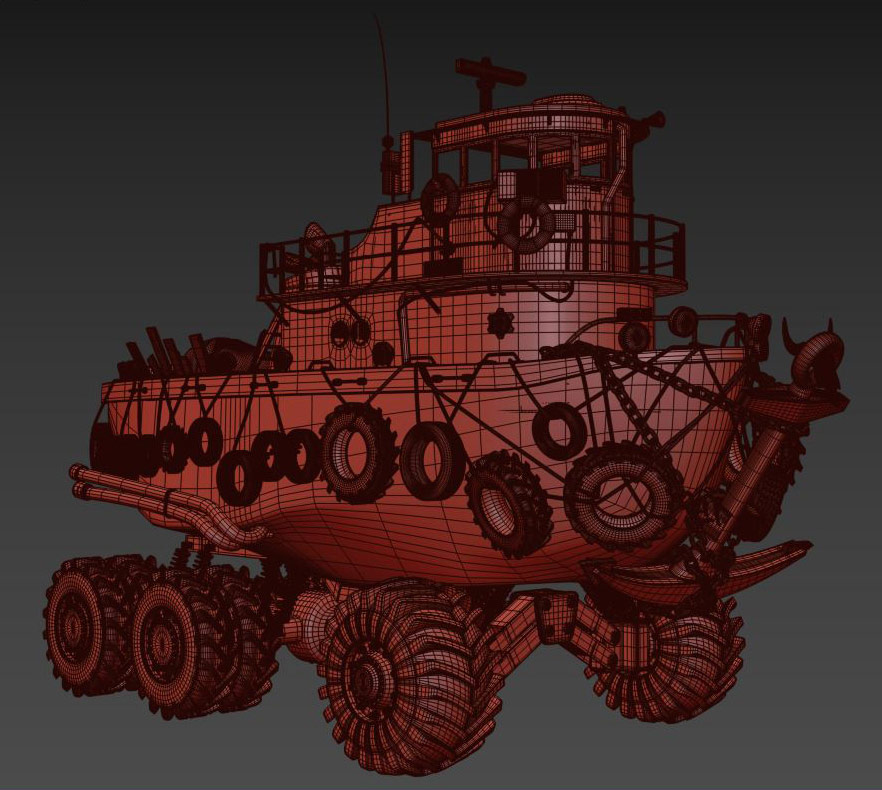 Creating textures with grime and dirt.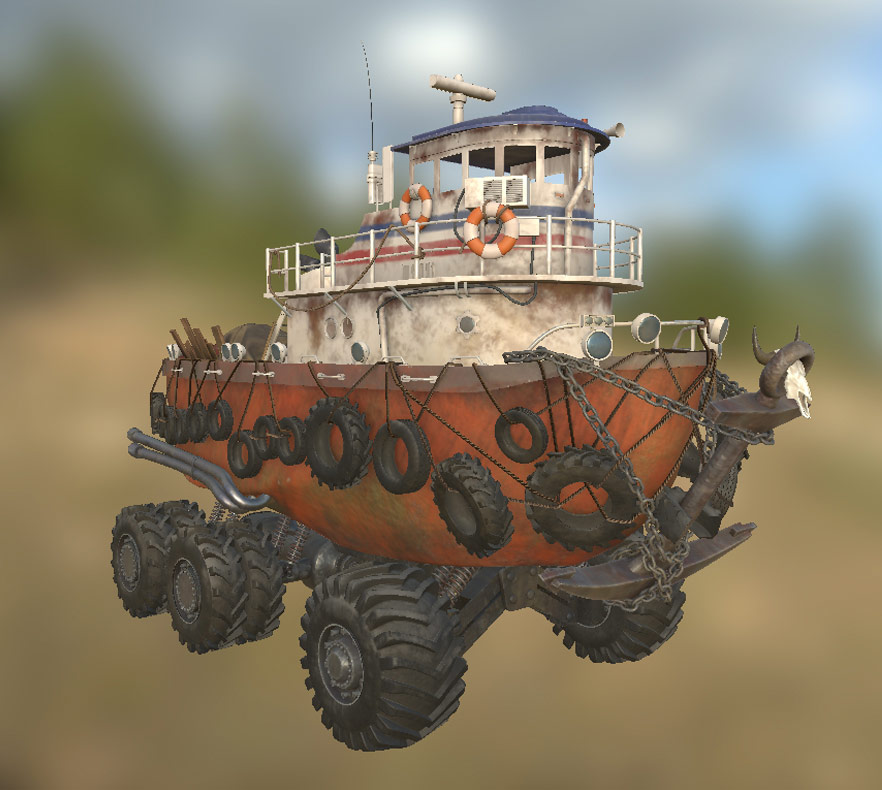 Raw render.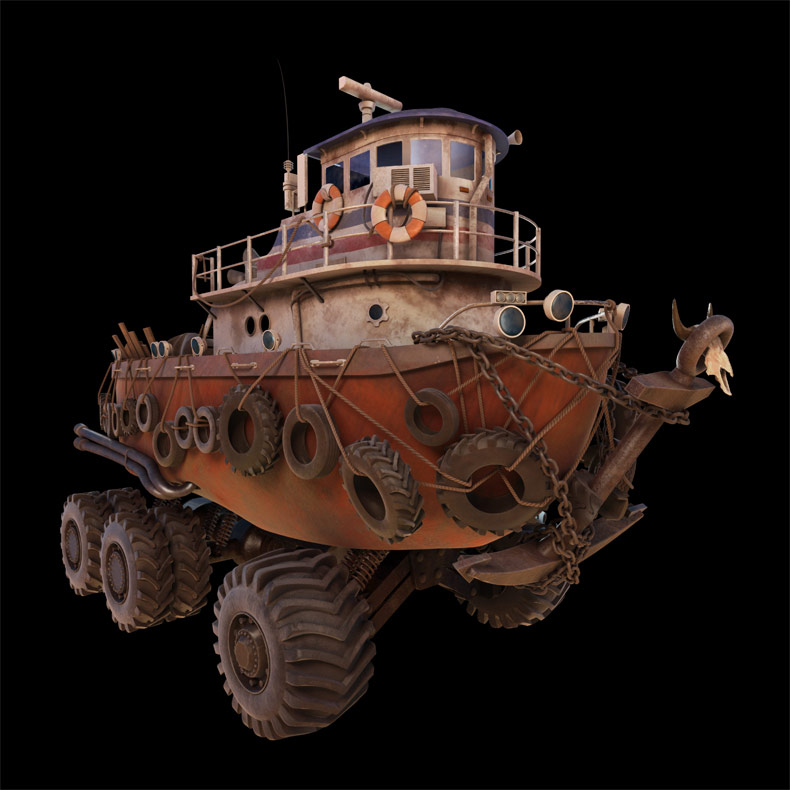 Post.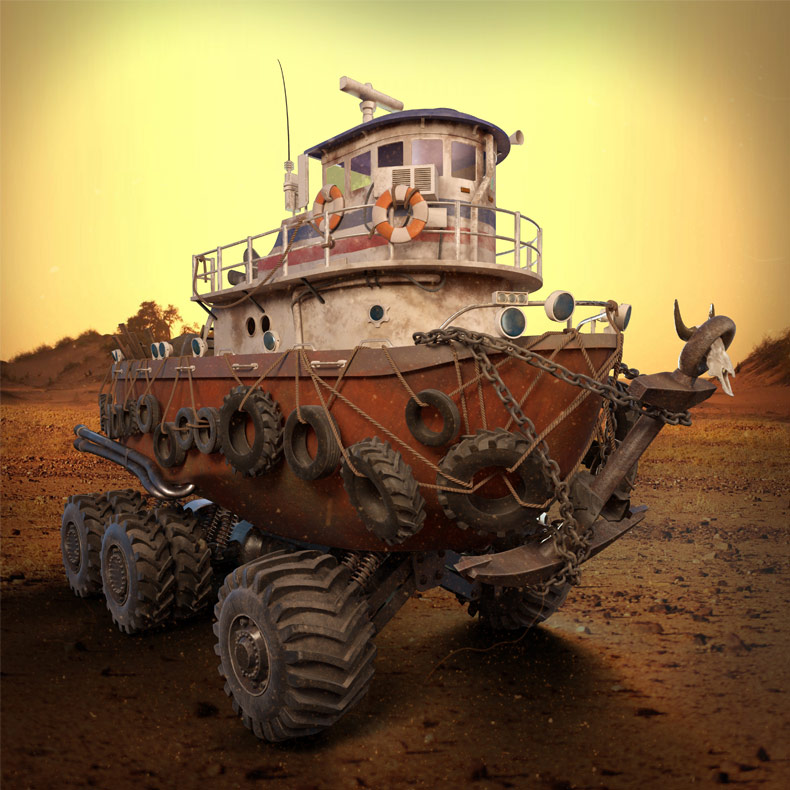 – Which of your designs are you most proud of and why?
The work that I am most proud of the is "The S.S. Hermit Crab" – I found myself in a creative rut and feel like I was struggling to grow better as an artist. Regardless I felt motivated to push forwards and I found a great piece of 2D concept art that I really felt an overwhelming desire to create in 3D. I took a step back and thought about how to approach this and end up with a good result. Slowly and steadily I blocked out the model and added detail and ended up with the result that I wanted whilst learning new modelling and texturing techniques along the way. I am really proud of this as it ended up getting publish in the fantastic – 3D Artist magazine.
That being said I really enjoy taking part in the Hum3D competitions, they really make me think about the quality of my work and drive me forwards to improve. I look forward to the next one already! Thanks Hum3D!