Hi, this is my work for this contest. I choose the Justicialista gran sport, a car produced by the government of Argentina from 1953 to 1955 as an early attempt to form an Argentine automotive industry. I didn´t know about this car until I found this concept: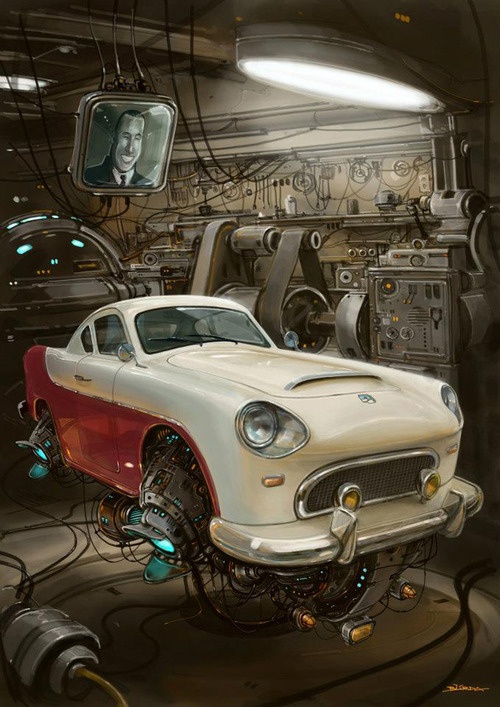 The concept artist is Alejandro Burdisio. I found the car flying and the retro futuristic style something really nice for a 3D model. I will work on a diferent car model of this serie, the Justicialista Gran Sport. The one in the concept I think is the Gran turismo (you can see the diference in the front part). This will be a free interpretation of several ideas and concept arts from the same artist.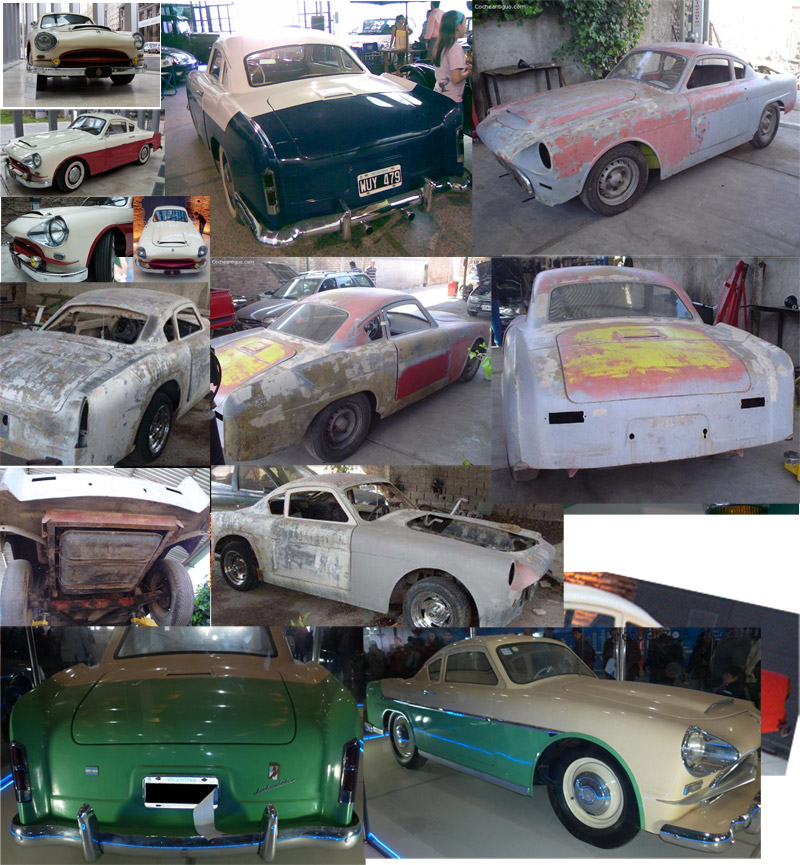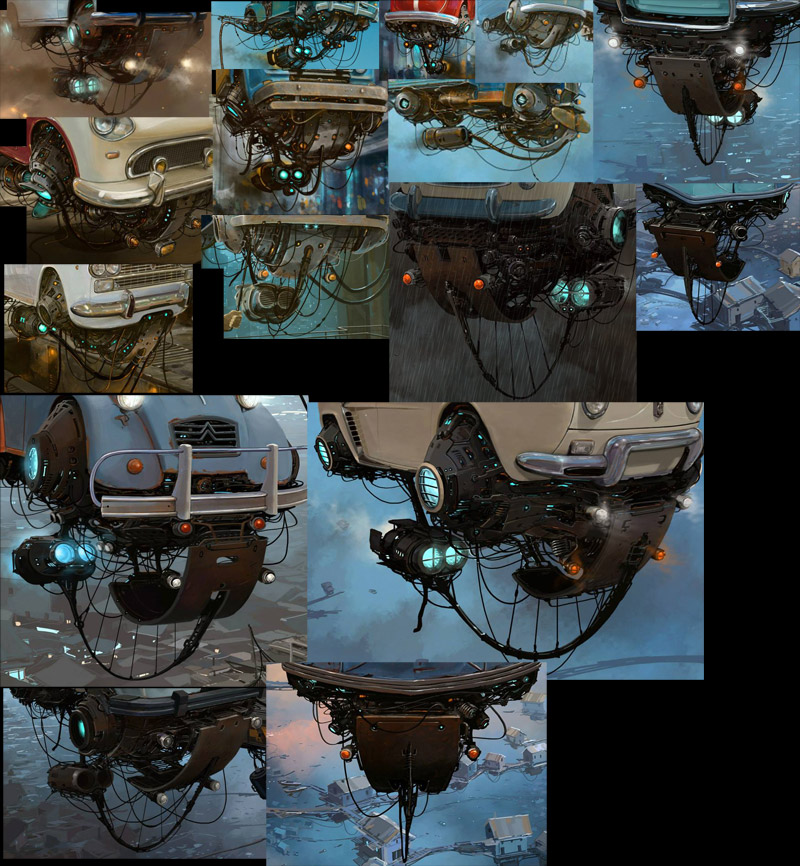 Some advances: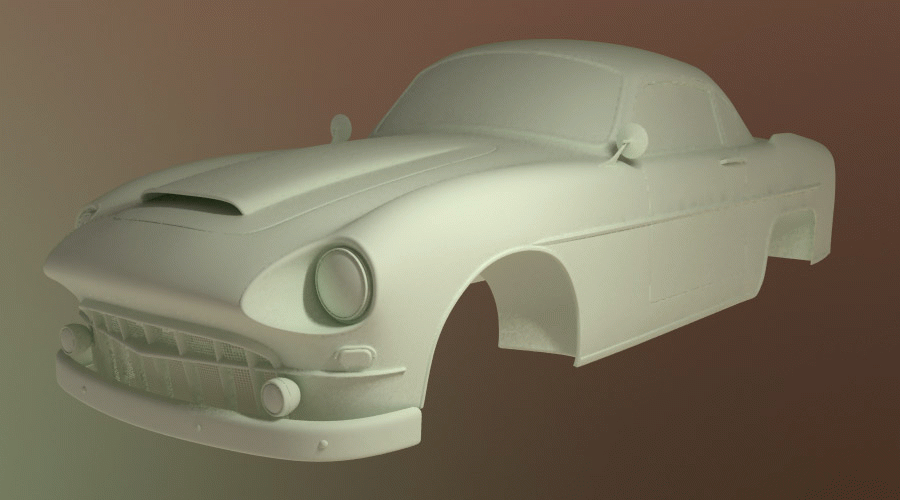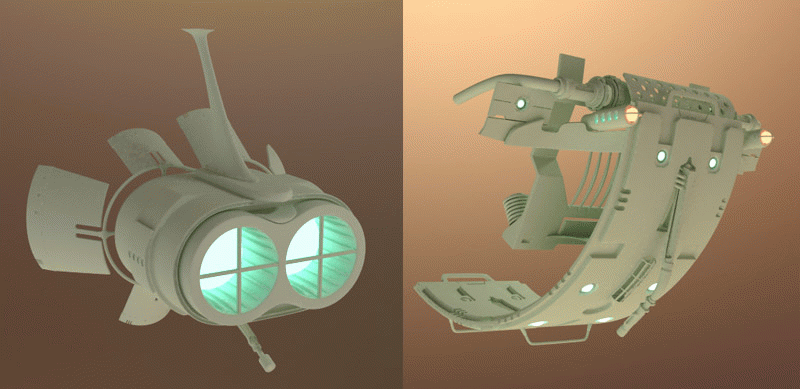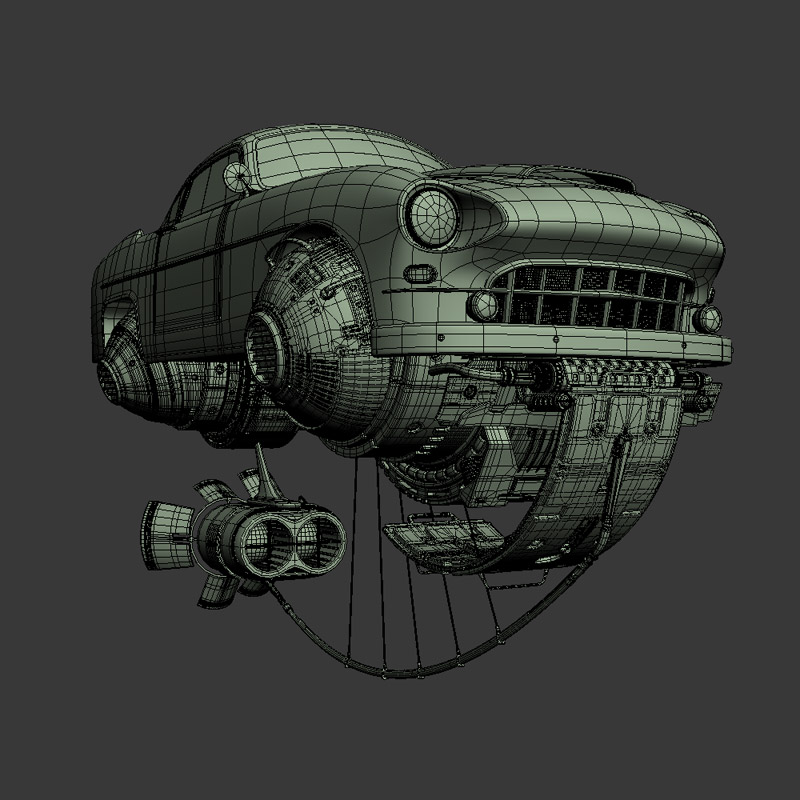 Testing materials. I still have some models to create. I´m not sure about the background yet. I´m working on several options.
Engine model and materials done. I´m using vray materials only with generic seamless textures.
Well, I´ve been working on several option for the background. I made a lot of models, tests, etc. I didn´t found the right stuff. So I decided not to use this stuff for the final image. Anyway here is all I did.
First option, the floating platform: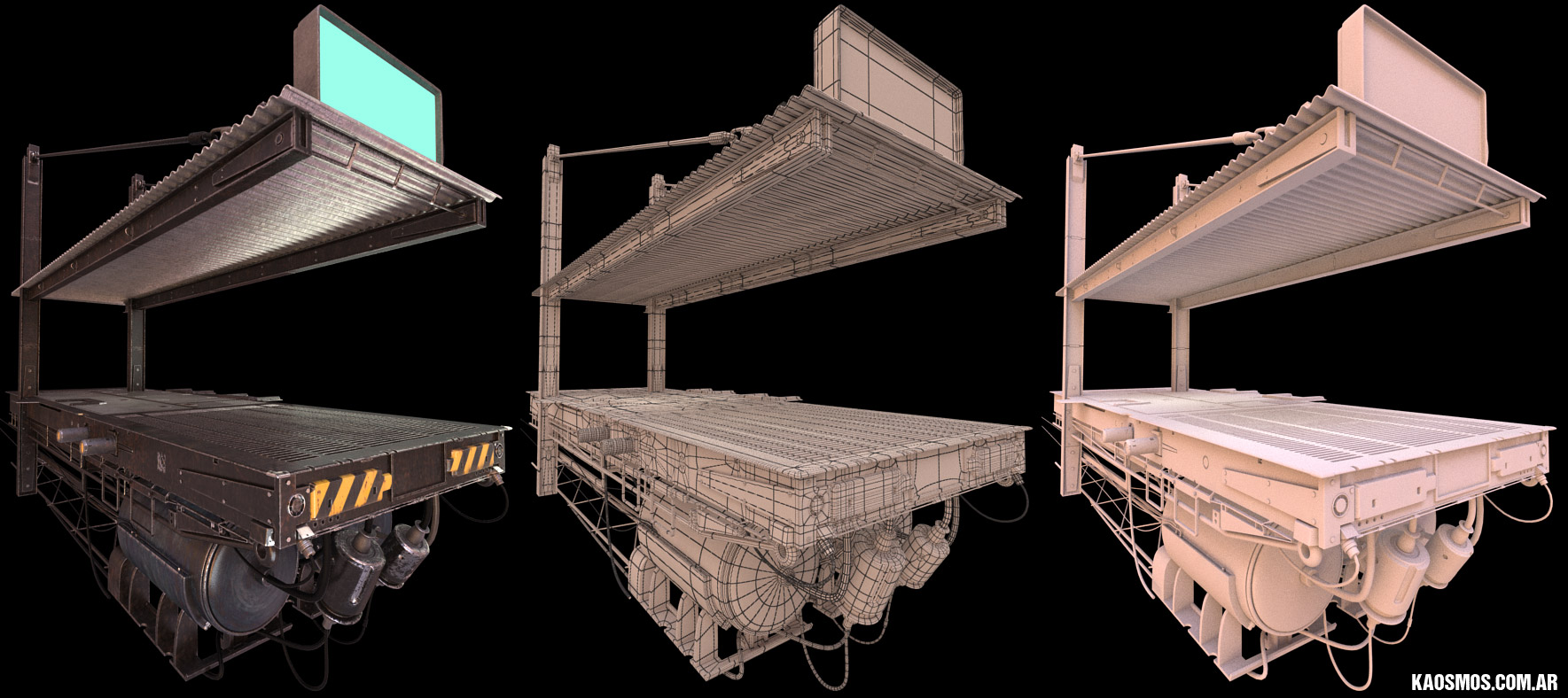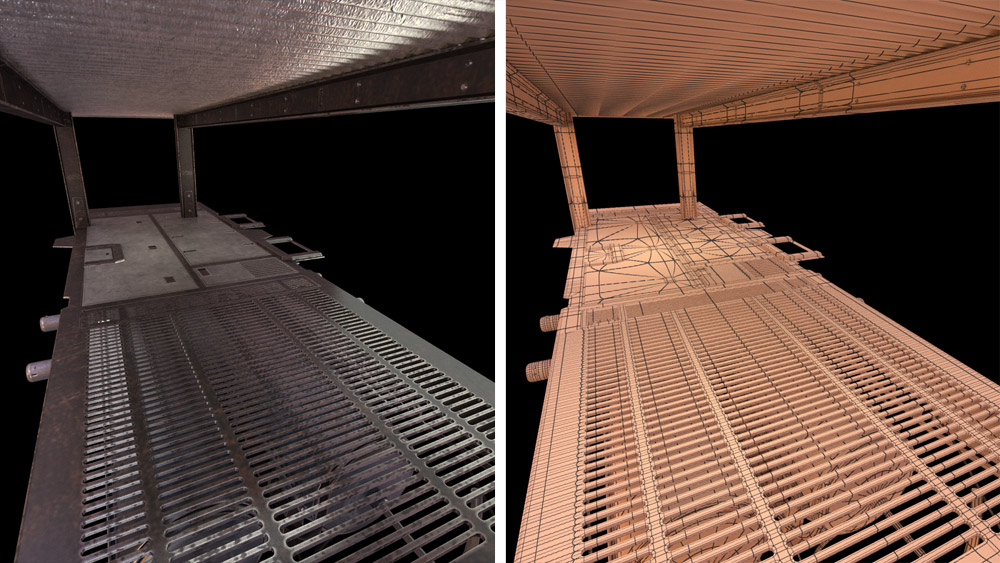 This is an early compo test to see how the platform works. But it didn´t work. It wasn´t what I was looking for.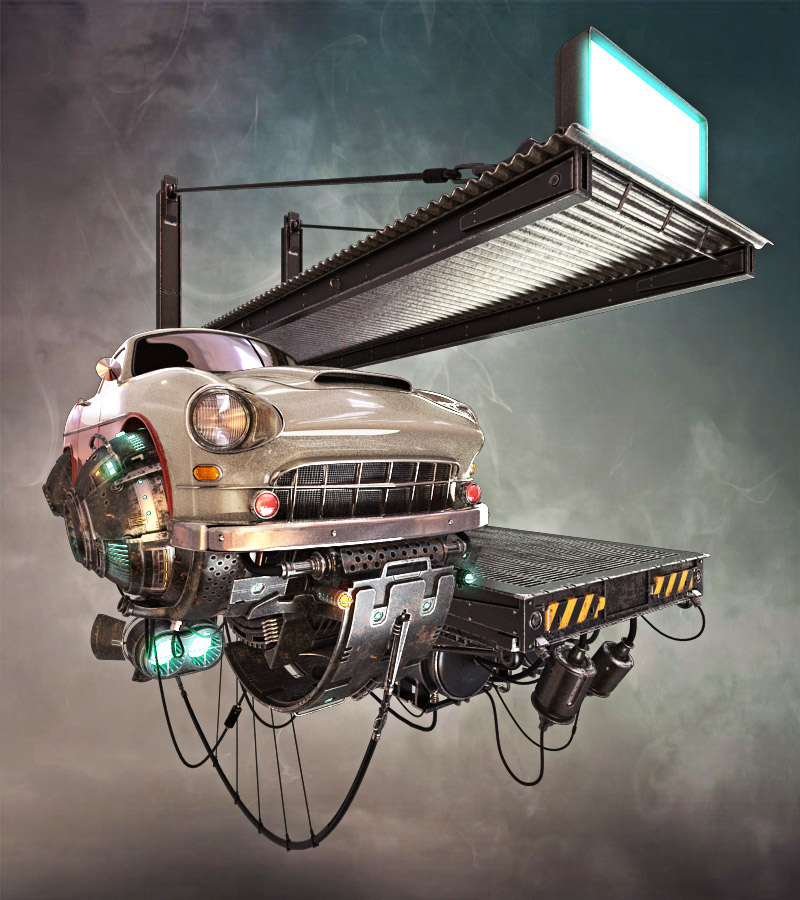 Later I start working with buildings to create a far floating city. I created around 20 different buildings. I delete them in the last moment.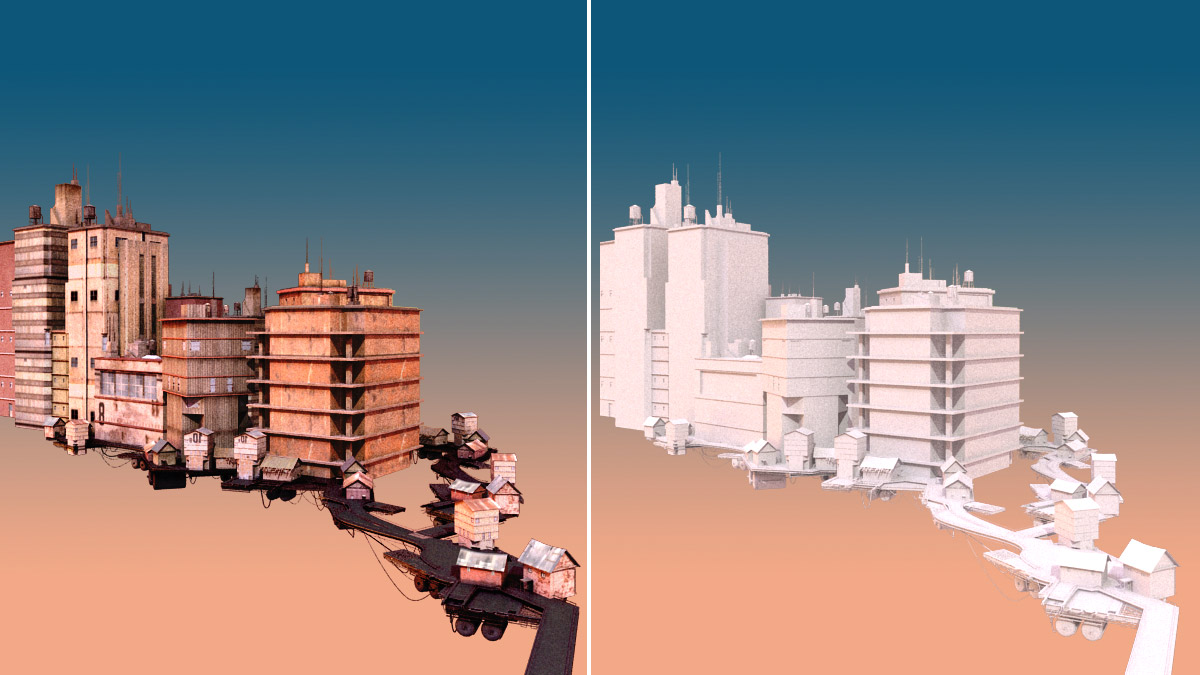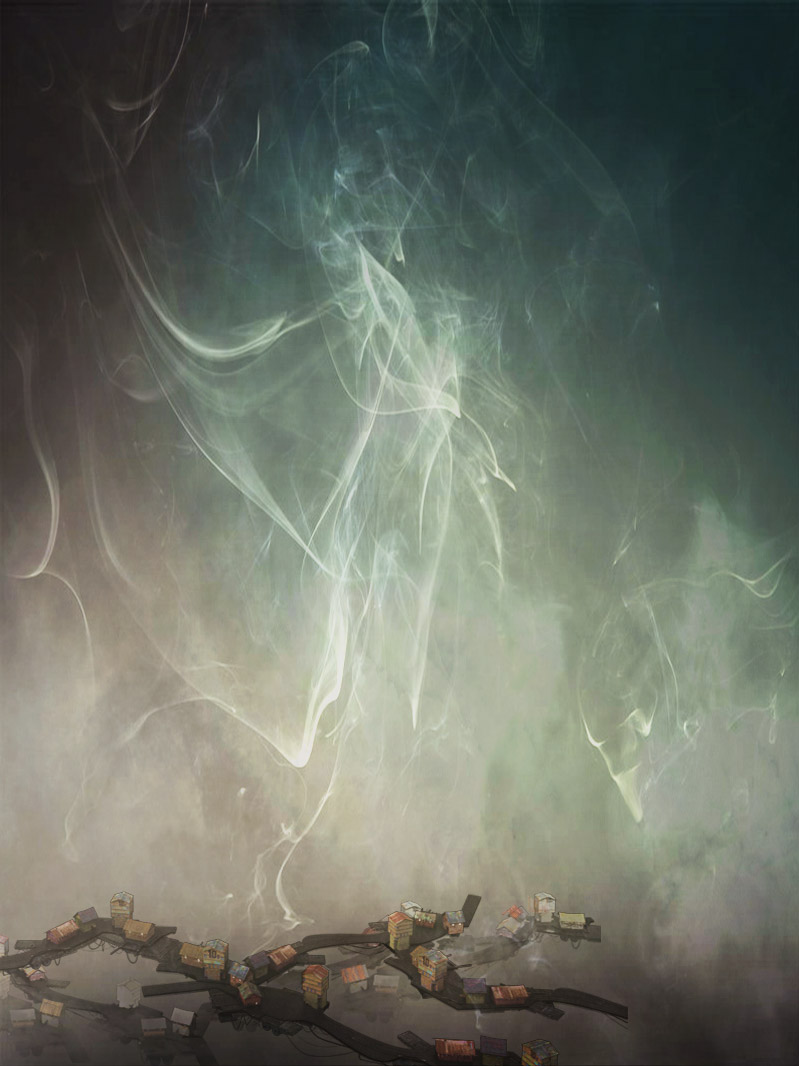 You can see the final render here.