As the humanity readies itself for the take-off the greatest burden is when we have to weigh the prospect of the new against the loss of the old. Those we leave behind we cannot forget and the future we still don't have. Species like ours, constantly exploring is strained by that limbo between the familiarity of the old and a need for the new. Let us hope that this time we do better than the last, and not forget the ones we leave behind. With these words we leave Earth.
Once I found the story for this image with a line drawing on a peace of paper I immediately switch to the black and white thumbnail.
The point is to check the composition with as few values as possible. Two if possible. In my case the sketch with two tones leaves out a portion of the information crucial for the story. So I move on to the more complex sketch.
The second sketch has 4 tones which is always enough. At this stage it is possible to work on the shapes.
The last sketch before I dive into the realms of 3d CGI.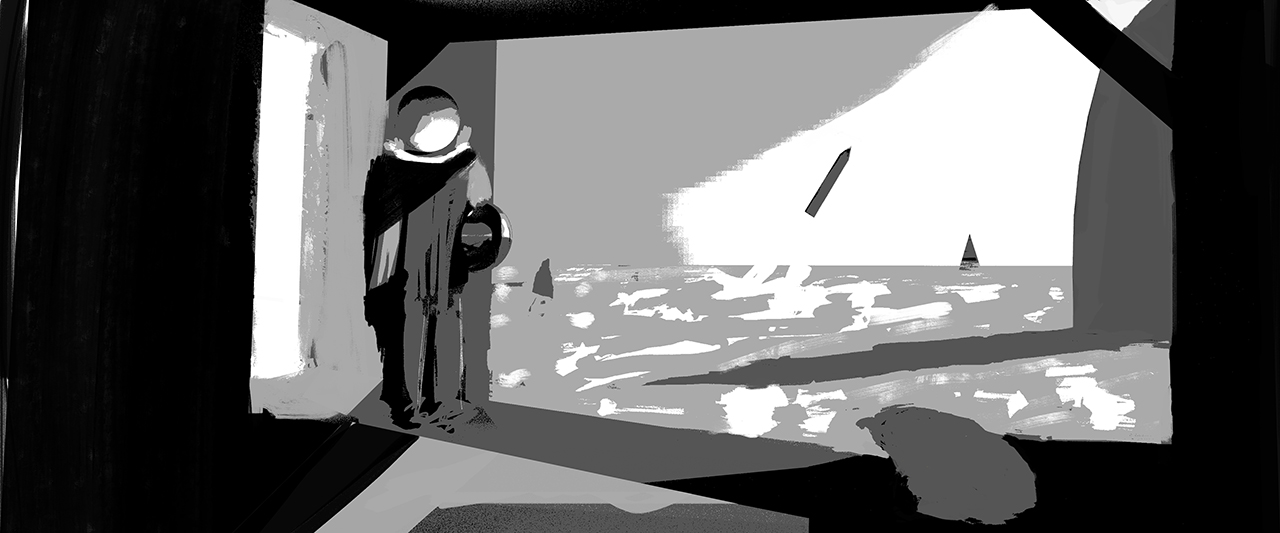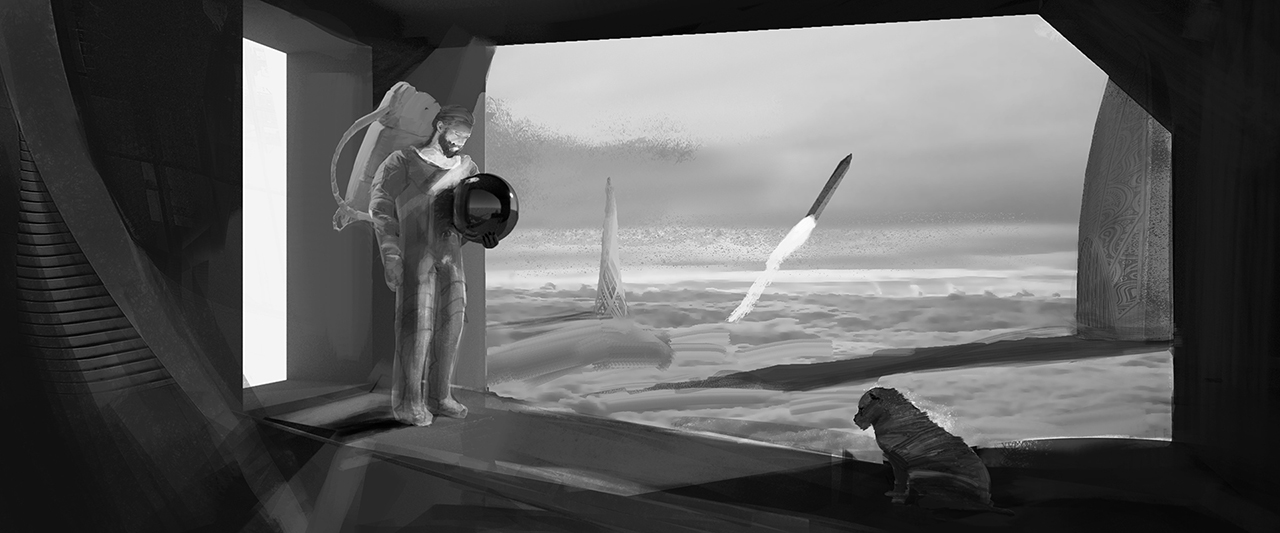 This is now how the environment is looking. There is one middle rocket missing, I have to figure that out yet. But working on the character now.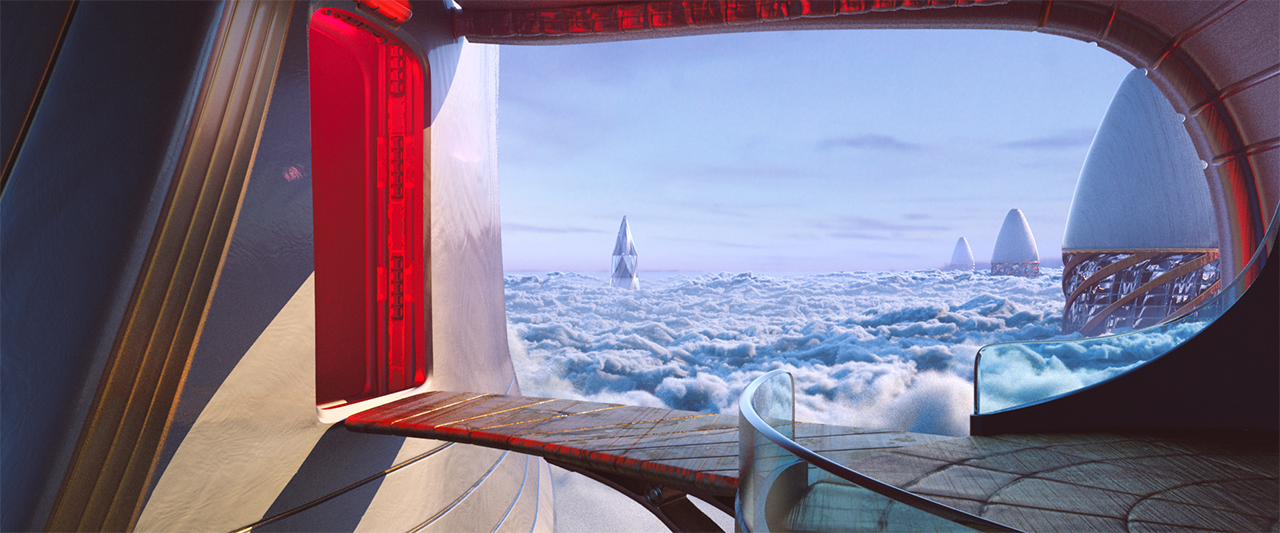 As for the composition and mood I hope it makes more sense now that the characters are here. They are not final, I am hoping to finish in one day. So this could be the last work in progress image: ( I already fixed the0 middle rocket by pushing it further away, so its smaller now).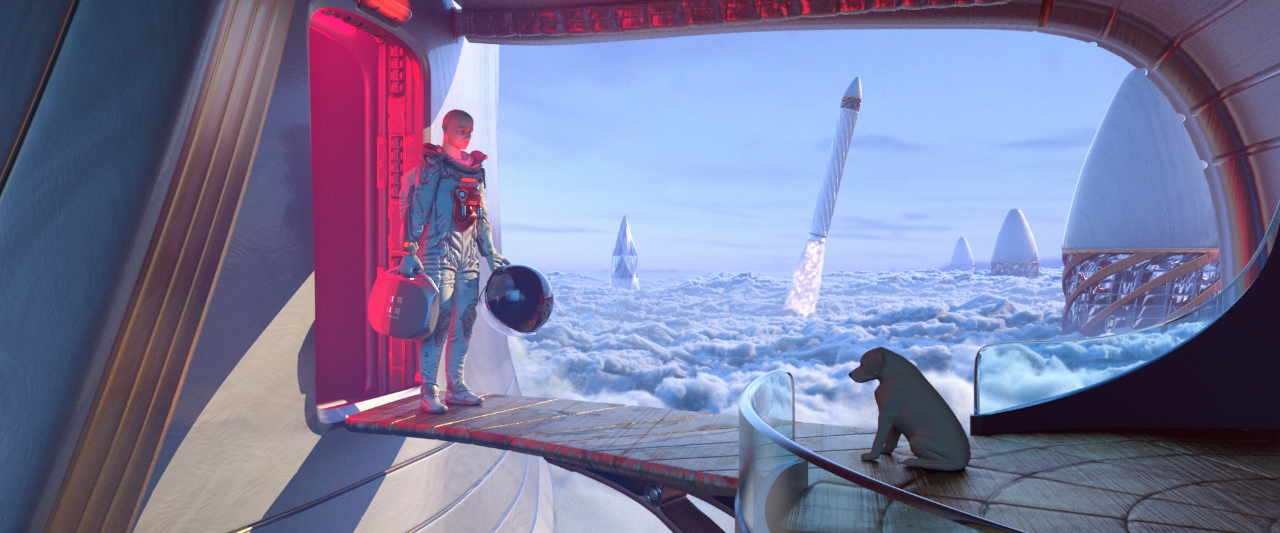 You can see the final render here.