Hi everyone! We continue a series of short interviews with the best artists from Hum3D competitions.
Lukas Mirek, the author of great work "On the Edge", which got Hum3D team choice on Car Render Challenge 2017, will answer on five questions and give us a look behind the scenes of his winning entry.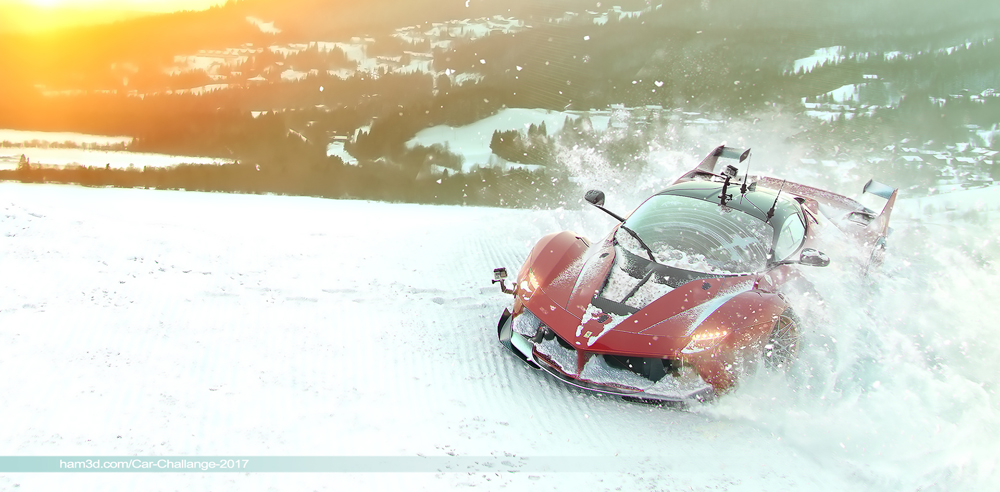 – Tell us a little bit about yourself.
My name is Lukas, I born in 1987 in Poland. I've started working in the industry right after I graduated "DRIMAGINE 3D Animation & VFX Academy" in 2012. Currently, I work as a 3D specialist in the company where we produce the underwater 3D maps.
My biggest passion is to create an Automotive CG and last time I told myself that now is the time to develop my skills in this direction. My work for "The Car render Challange" was one of the first artwork for Automotive what I did over the last years but I was trying to use my so far experience to make that image as good as possible. Of course, while I working at this I tried to learn as much as possible so as always I watched the tutorials and analyzing great artwork from the best artist or photographers.
– Where did you find the inspiration for your latest entry?
Actually, this born in my head and has evolved during I started to look for a reference. The overall idea it was to create a winter scene with kind of extreme subject, like the super sports car in the not typical environment. In the beginning, I thought about putting this Ferrari into the bobsleigh track but I didn't like the shots too much. And then I have seen the movie recorded on the ski slope with some sports car, and I decide to go in this direction.
– Could you please show us any additional images from the work process with a short description.
Back to the point that analysis of the reference is very important for me I wanna to show one thing. Since I knew that the idea is to create an image shows recording an extreme car drive on ski slope I started to look for references matched to that. I was trying to find the details what can be included in this specific situation and analyze the specific snow behavior when it meets with the car.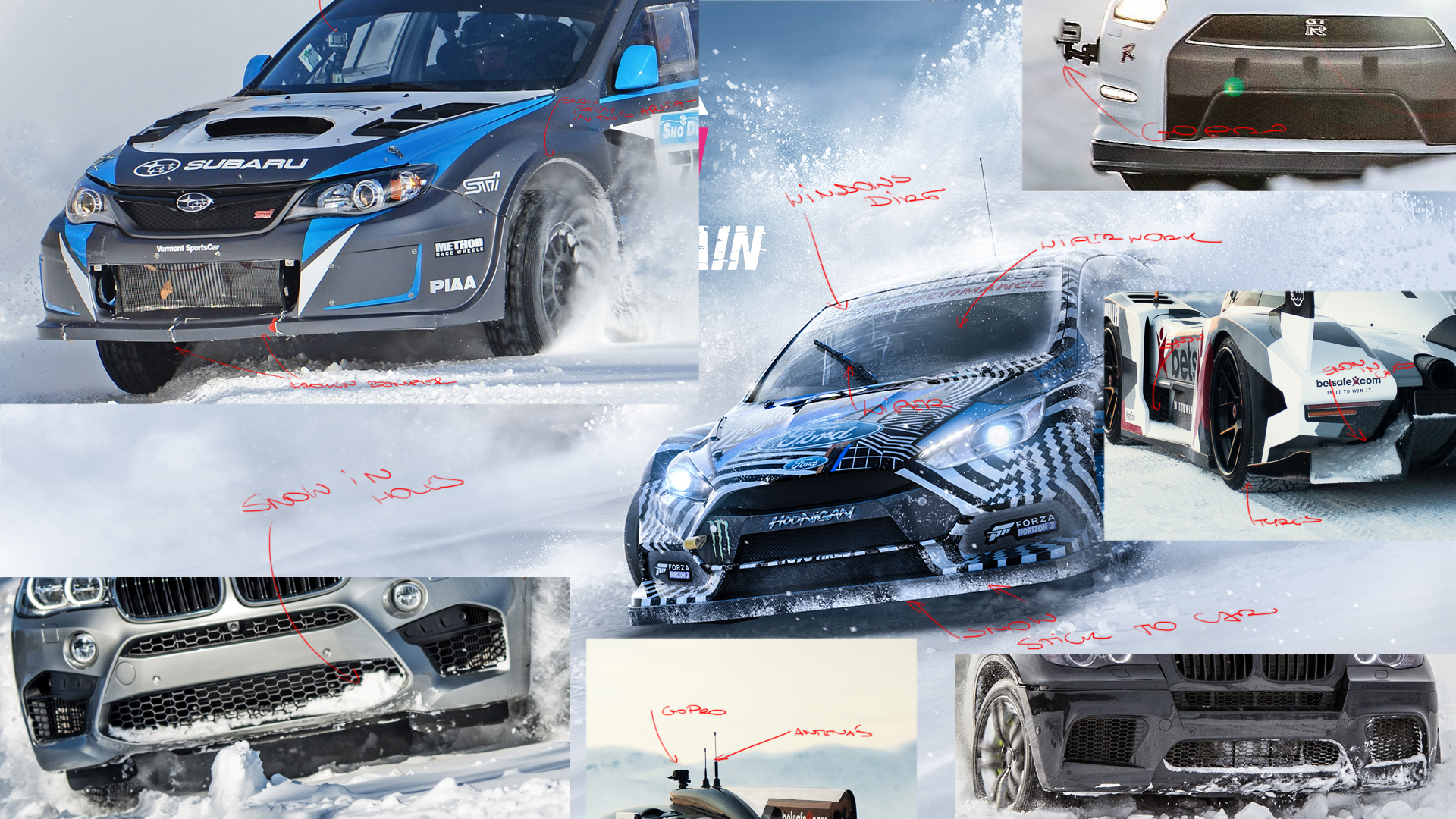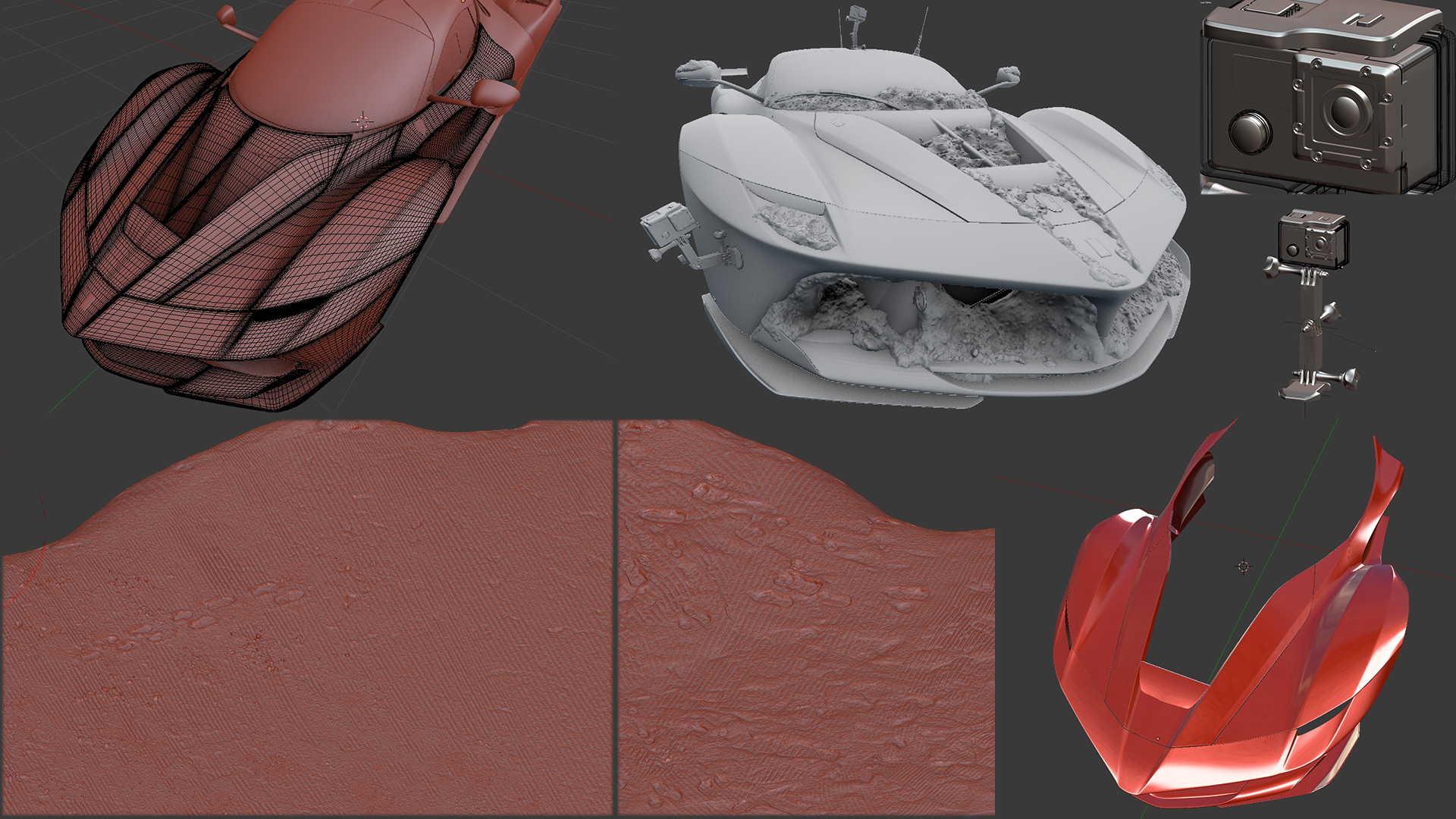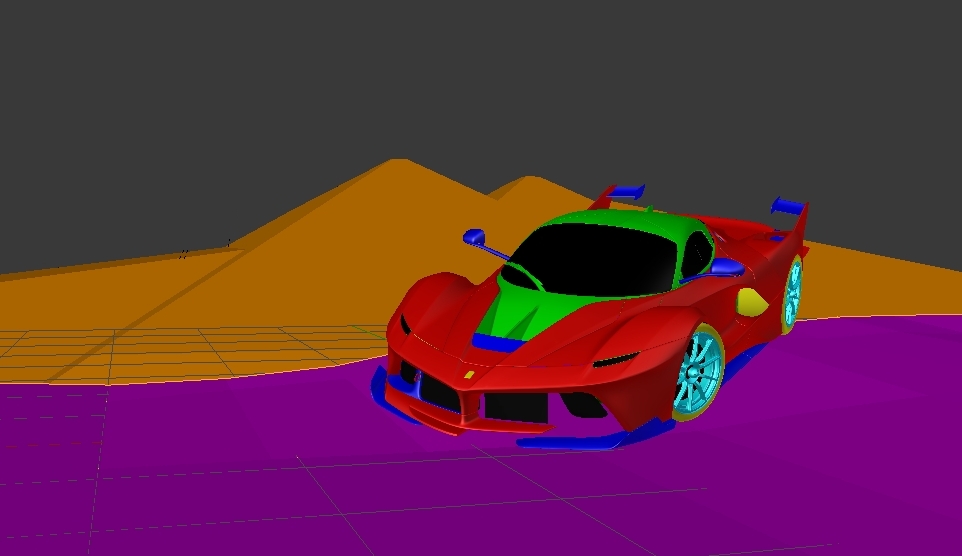 – Please tell us your five short tips for creating realistic renders?
A) Find the good reference, personally, I recommend to find some professional photographers usually, they've got the greatest sense of lighting, colors, and composition. Then analyze and analyze over hours, you can set your favorite at your desktop wallpaper on your phone and PC.

B) Take the camera and try to get some photography knowledge, try to photograph some cars in real lighting condition. After that take the advantage from 3D rendering and see how you can improve a reality.

C) Try to find a great piece of artwork, analyze lighting, materials, and try to reproduce that 1 to 1. Repeat that exercises until you start producing great and realistic renders right away.

D) Focus on details, more refined detail in your scene makes your work better. Always create the details based on the shot. Think what needs to be more refined and what can be done faster consider the camera distance for example.

E) If it comes to Automotive renders, I'm the biggest fan of using a perfect model. In my opinion, it's very important to create a Hi-detail car model with a great surface and reflections flow at the beginning and we shouldn't avoid this step if the car play the main role in your image.
– Could you please share more of your works? Which one is your favorite and why?
You can find my works on ArtStation profile.
But so far the best piece for me is the one what I produced for the challenge. Currently, I working on developing my modeling skills in automotive and this is what I'm gonna be a focus on for some time. So my portfolio not gonna change so much if it comes about the new renderings.