Hi everyone! We continue a series of short interviews with the best artists from Hum3D competitions.
Lukas Walzer, the winner of the "Hum3D team choice 2019" and "Hum3D team choice 2016", will answer on six questions and give us a look behind the scenes of his works.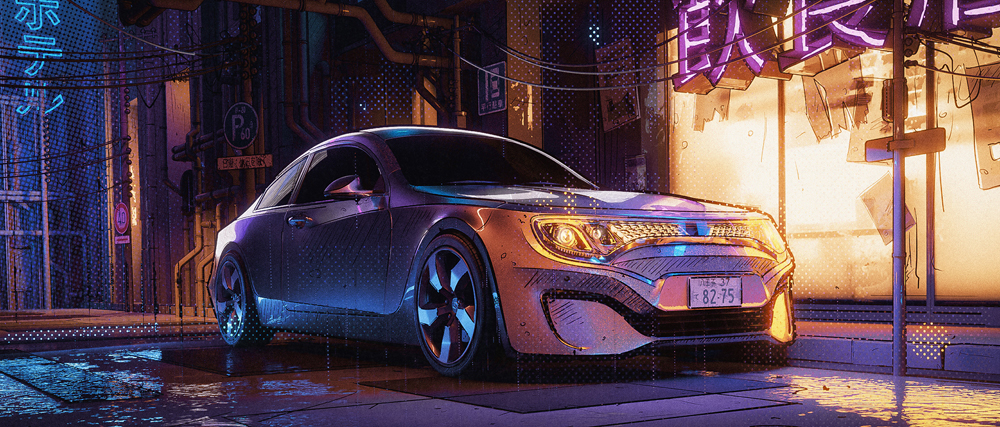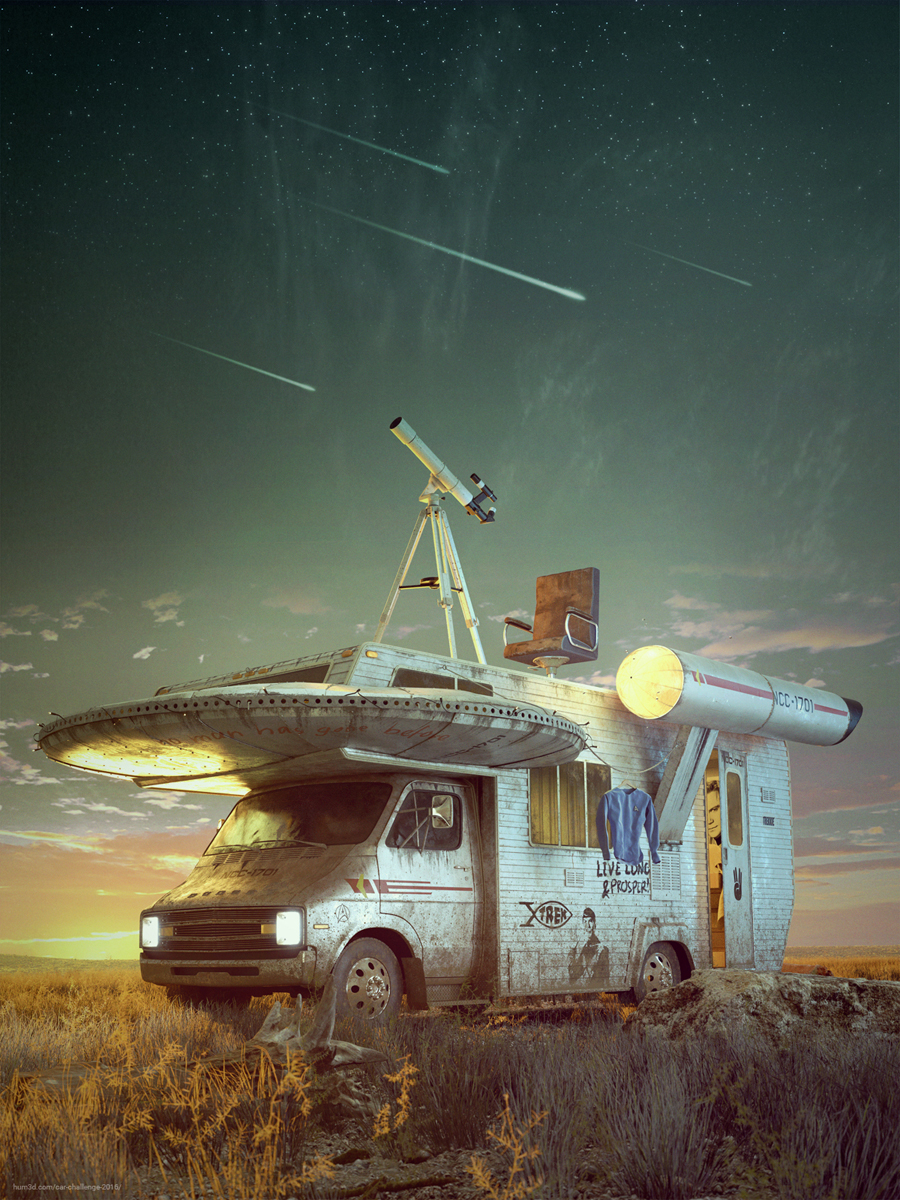 – Tell us a little bit about yourself. What do you do and how did you become a 3D artist?
I am a 3D generalist at Animationsfabrik in Hamburg, Germany. Originally I studied Industrial Design, but towards my graduation, I noticed I took way more fun in presenting and rendering objects in 3D than to design them. After study in early 2016, I took one year to apply for several jobs and work on my CG portfolio, more out of passion, because initially, I wanted to pursue my design career. But then I got accepted as a 3D artist at a large company and have been working as a 3D generalist ever since.
– What's your favorite aspect of creating 3D art? Is there something you specialize in and enjoy the most?
I think I enjoy especially the art of lighting and composition, and also shaders. You know, the more "painterly" aspect of it. I like to think of CG as actually doing paintings, but bypassing the tedious study of painting techniques and starting right in 3D space. It feels so natural to me!
– What or who inspires you today? Are you a member of any art communities? Any favorite hashtags you check on a daily basis?
I check the ArtStation Trending page on a daily, no, an hourly basis! So many great artists there, but I think I gather the most inspiration from Pinterest. When I'm not able to work on my own workstation, I sometimes just sit there and scroll through my main page. Pinterest is not only great for finding new stuff, but also to connect seemingly unrelated stuff together in your head.
– Please tell us your five short tips for creating 3D art.
– My dad always used to say to me, if you can't do it, then learn it. Might seem trivial, but I think it is essential to understand that the world of art is not a place with some doors open and some doors locked, but actually something you can really move around on freely. So don't hesitate to copy the approach of another artist, if you're not yet familiar with the subject. As long as you're not doing plagiarism (which would be a 1:1 copy), you'll always learn something.

– You're a 3D artist, but that doesn't mean you're not allowed to peek into the works of fashion designers, painters, writers, directors or even not art-related people like craftsmen or engineers! I think there's a lot of artistic potential slumbering somewhere in places where it is not regarded as special.

– Always think of unconventional ways of solving tasks, we're creative people after all. I think the more we become slaves of pre-made processes, the more we cease to be artists.

– If you can't do something "the proper way", do it the "improper way". Failing at a certain technique can often (not necessarily though) lead to new discoveries and unique styles. Of course, this does not mean you should be lazy when learning new stuff! I think it was Andrew Price that once said, don't half-ass it and call it a style! :-D

– Long projects can be exhausting and are often not as rewarding as you might think. Personally, I often prefer small fun projects that really let me learn something new and get quick results.
– Could you please show us any images from the latest work process with a short description. Where did the idea come from? Did you learn something new?
These are images from my latest artwork, my submission for this year's Car Render Challenge. Initially, I just wanted to model a very basic yet sleek and modern Audi-ish generic car, but then I thought, for the challenge I have to spice it up with something and finally came up with a comic look based heavily on Spiderman: Into the Spiderverse. This technique was completely new to me and it was a lot of fun working that non-photoreal way!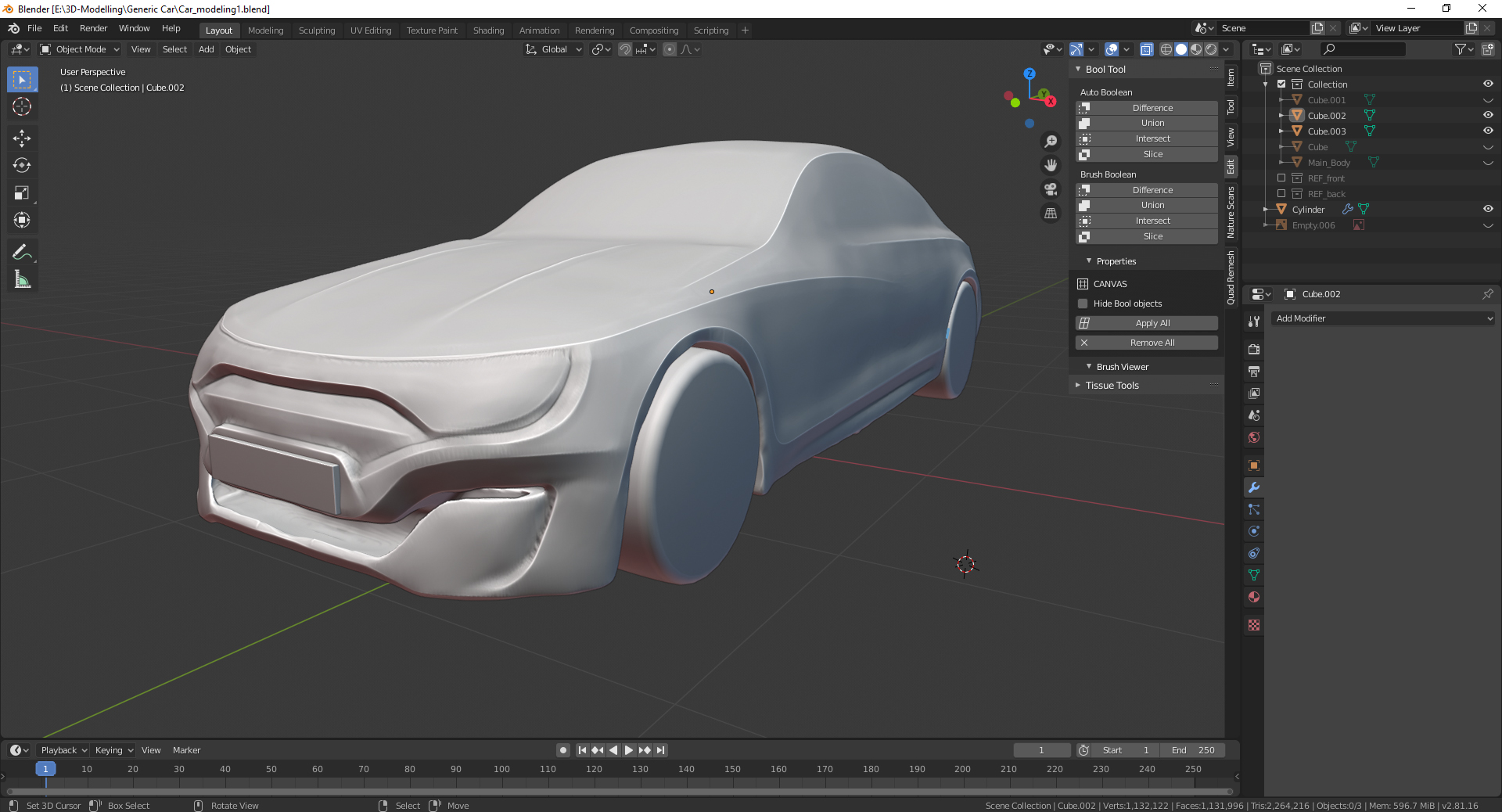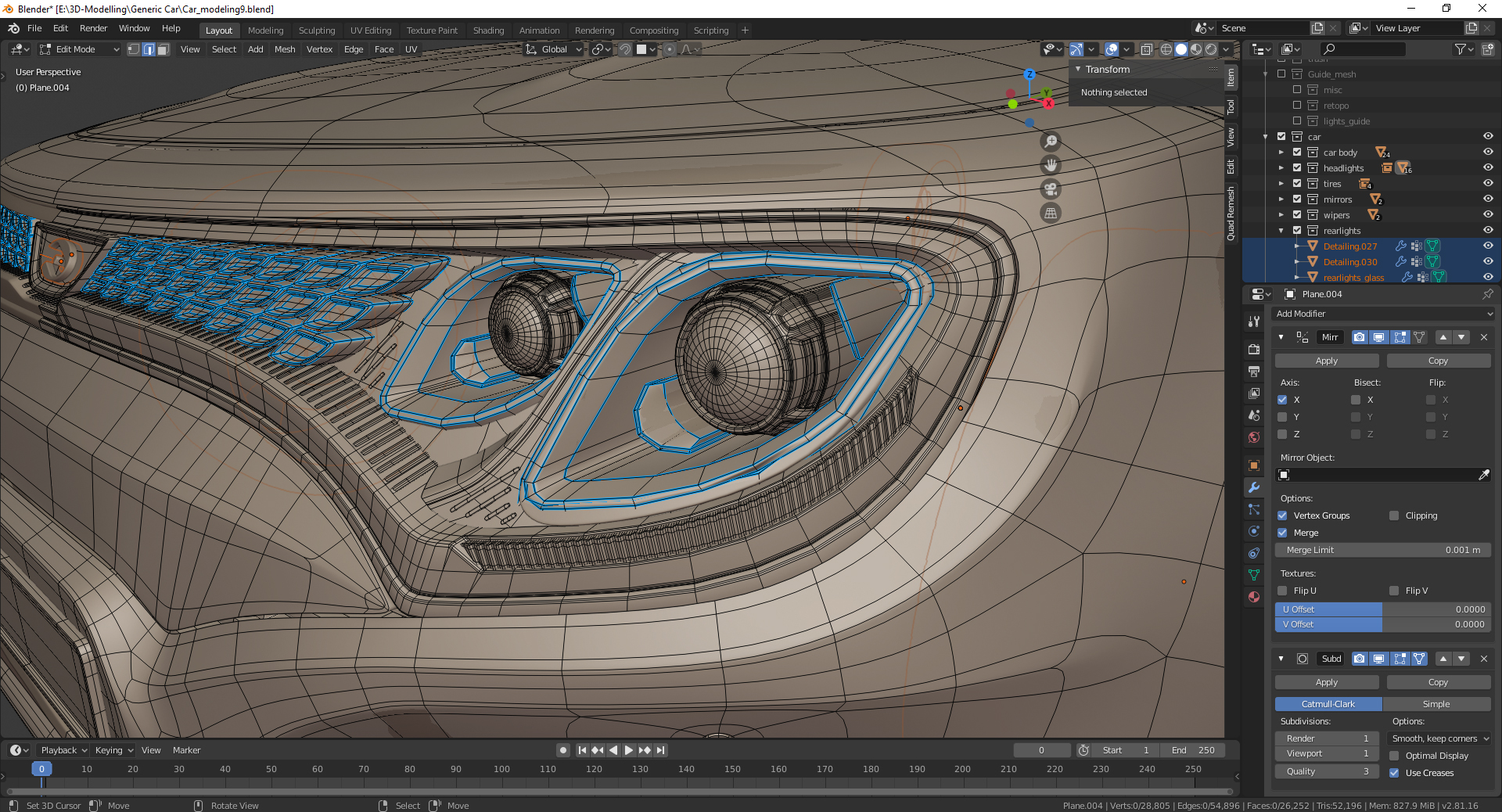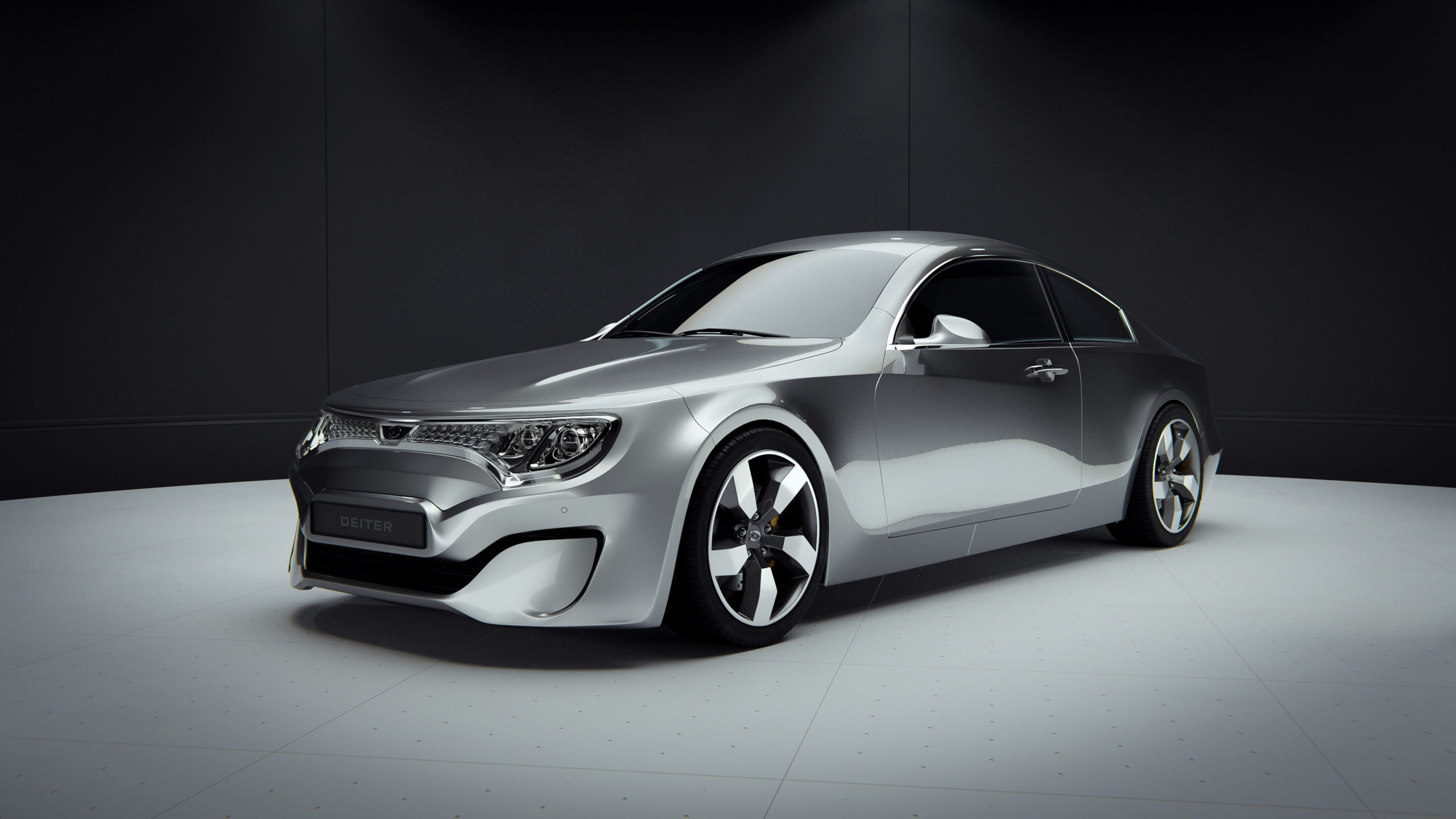 – Which of your designs/part of scene/model are you most like and why?
Very hard to say. I think I'm really quite proud of my yellow Soft Robot bust. It was a weekend project and one of those where somehow magic happens and the work almost goes automatically and turns out great. Unfortunately, this doesn't happen very often. :-D