Hi everyone! So i've decided to do a magic robot! I did a first concept on zbrush. I feel confortable doing a first pass of concept on zbrush, rather than drawing it.
So, to describe him a little: He float, like he's in space, and he can move very quickly! you see the chains in his arms? he can extend them has he wants! He doesn't talk, but uses his hands to communicate. he is a funny and light, yet mysterious.
The rumours say that he can travel trought parrallel universes…. Don't worry, the story will continue in further posts!
I've made screenshots of my first concept pass. it's a mix between dynamesh parts and 3ds max parts. i will refine each parts one by one.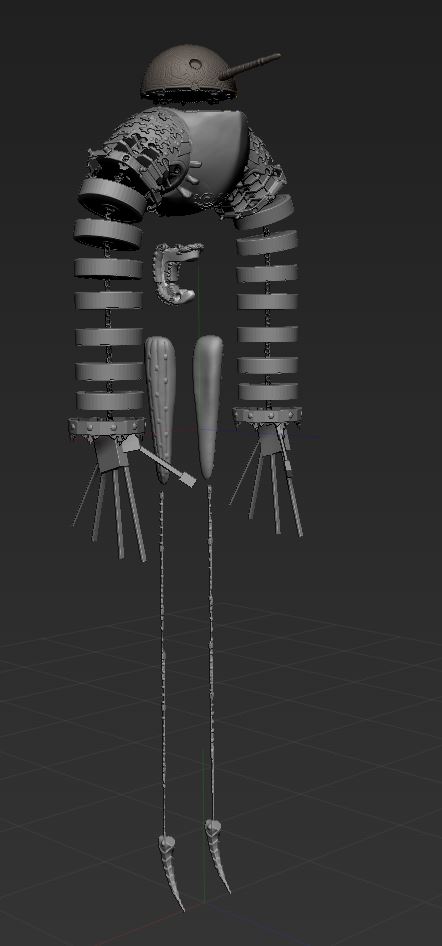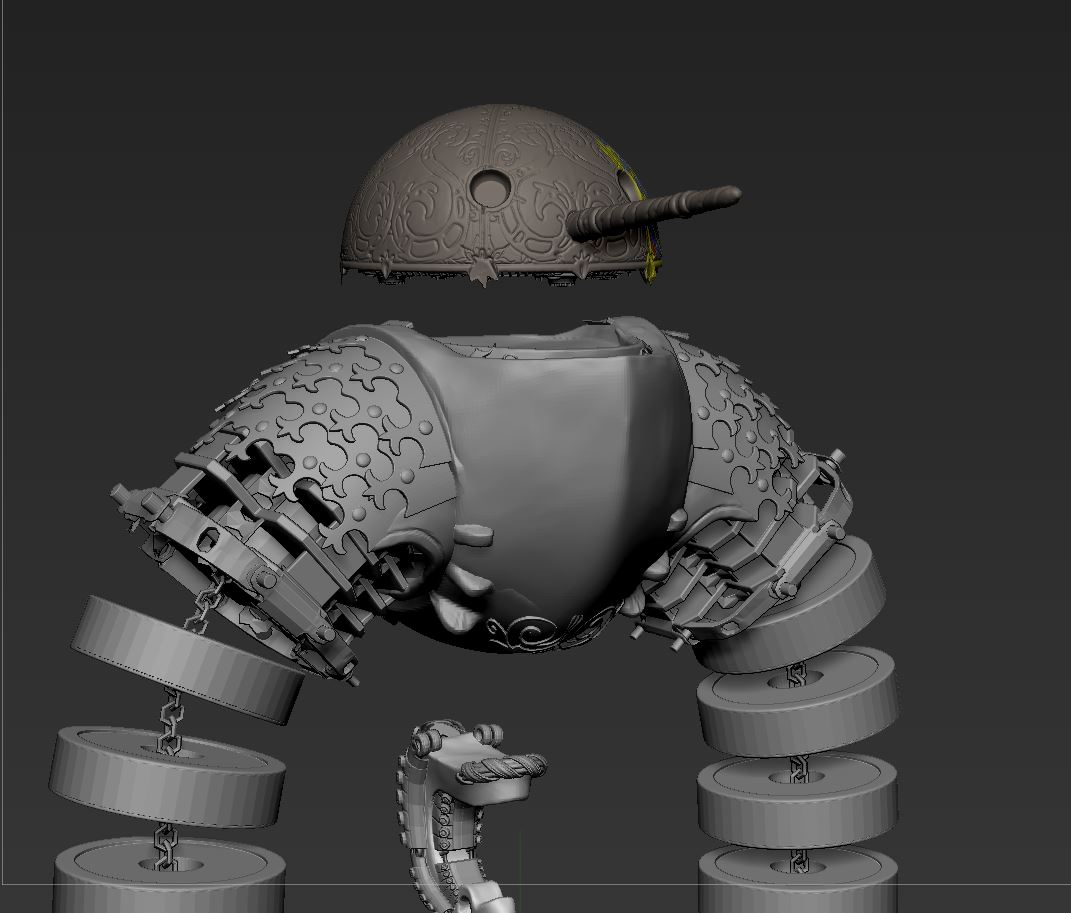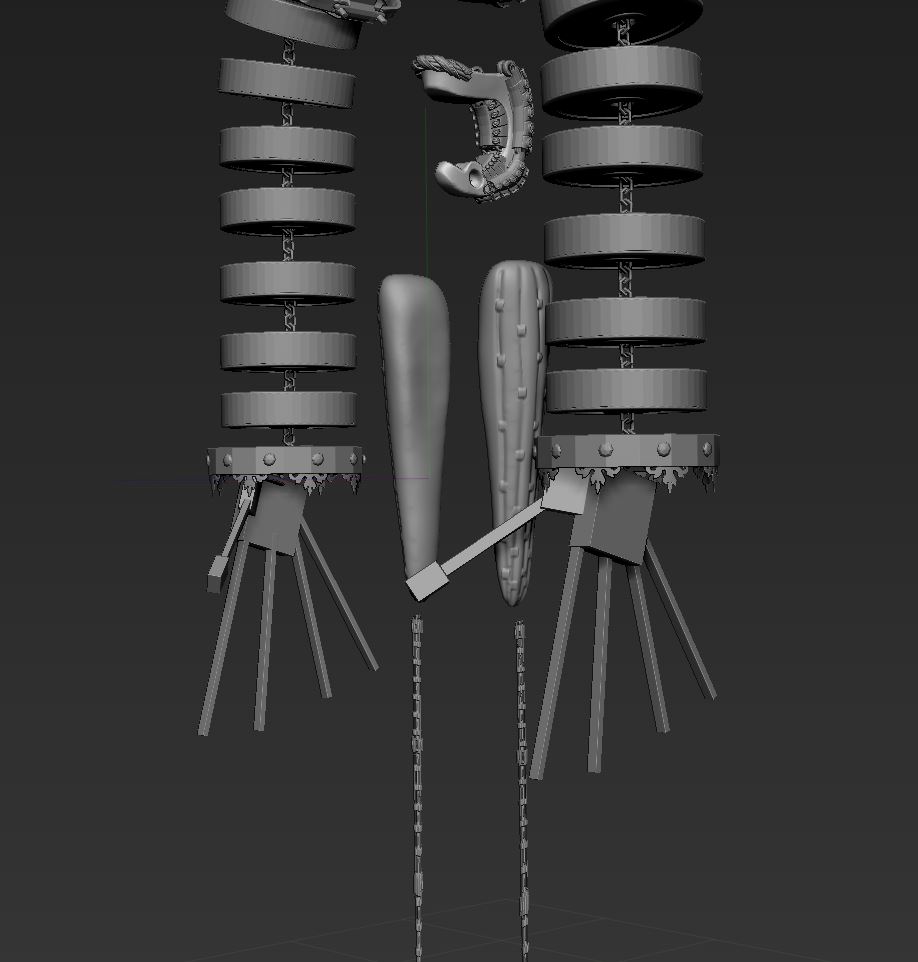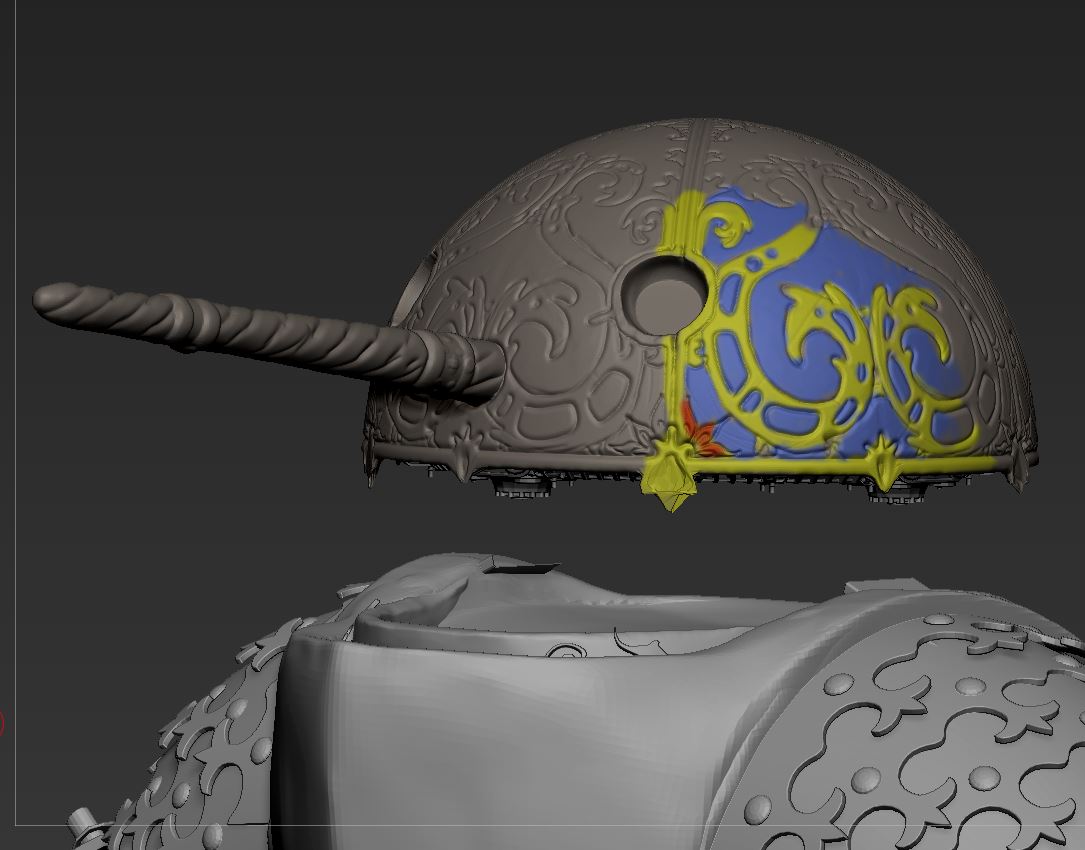 Here is a little update, just a screenshot of a few ornaments i did for the robot. It's inspired from old victorian style. i don't know if i'm gonna use everything, but i think it will add nice and plausible details to my character.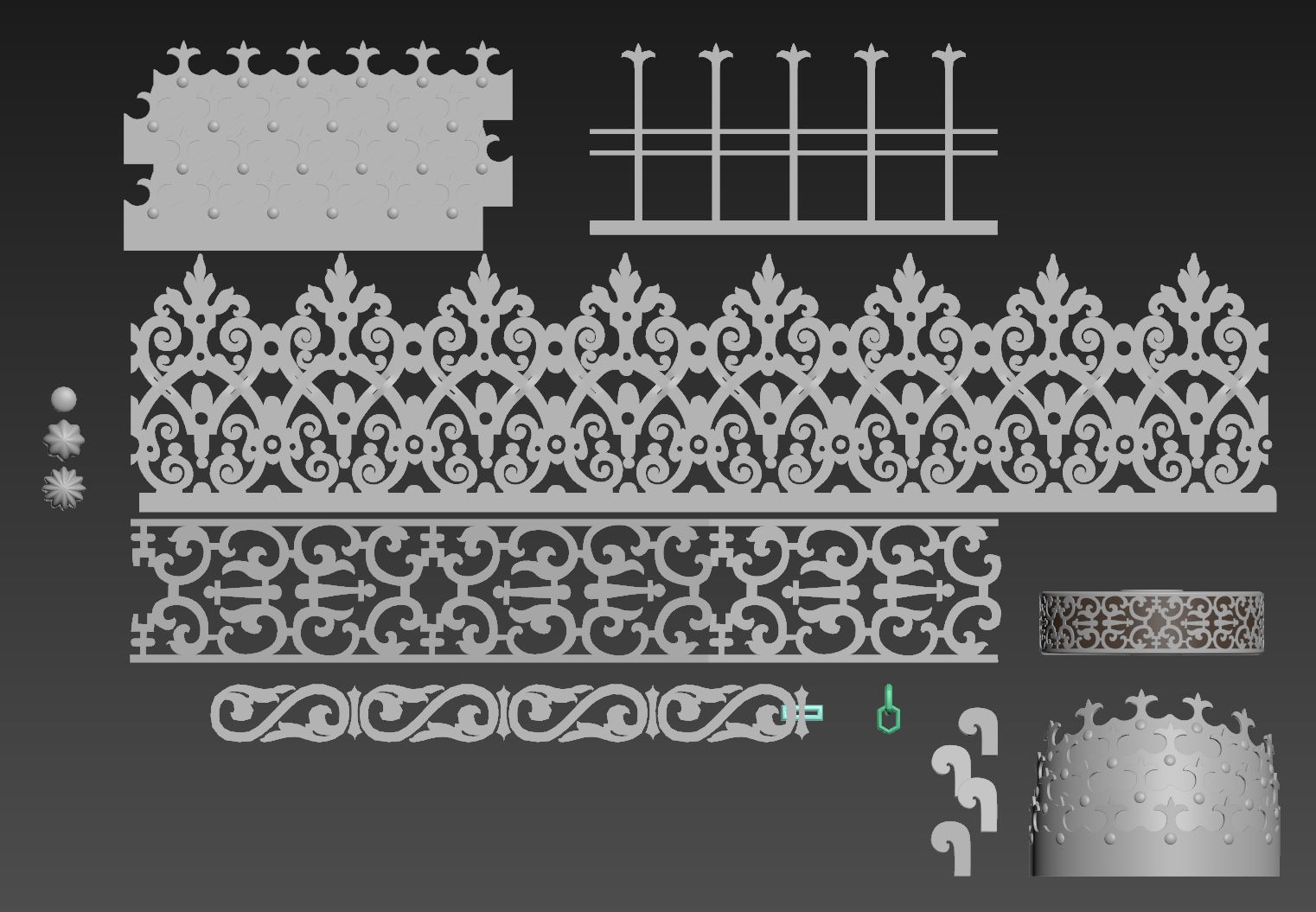 Modeling the torso. a quick render to see how it looks! There is no uv's or shaders yet. i'm gonna use a lot of gold. I may put a light source inside him, a warm light, his heart.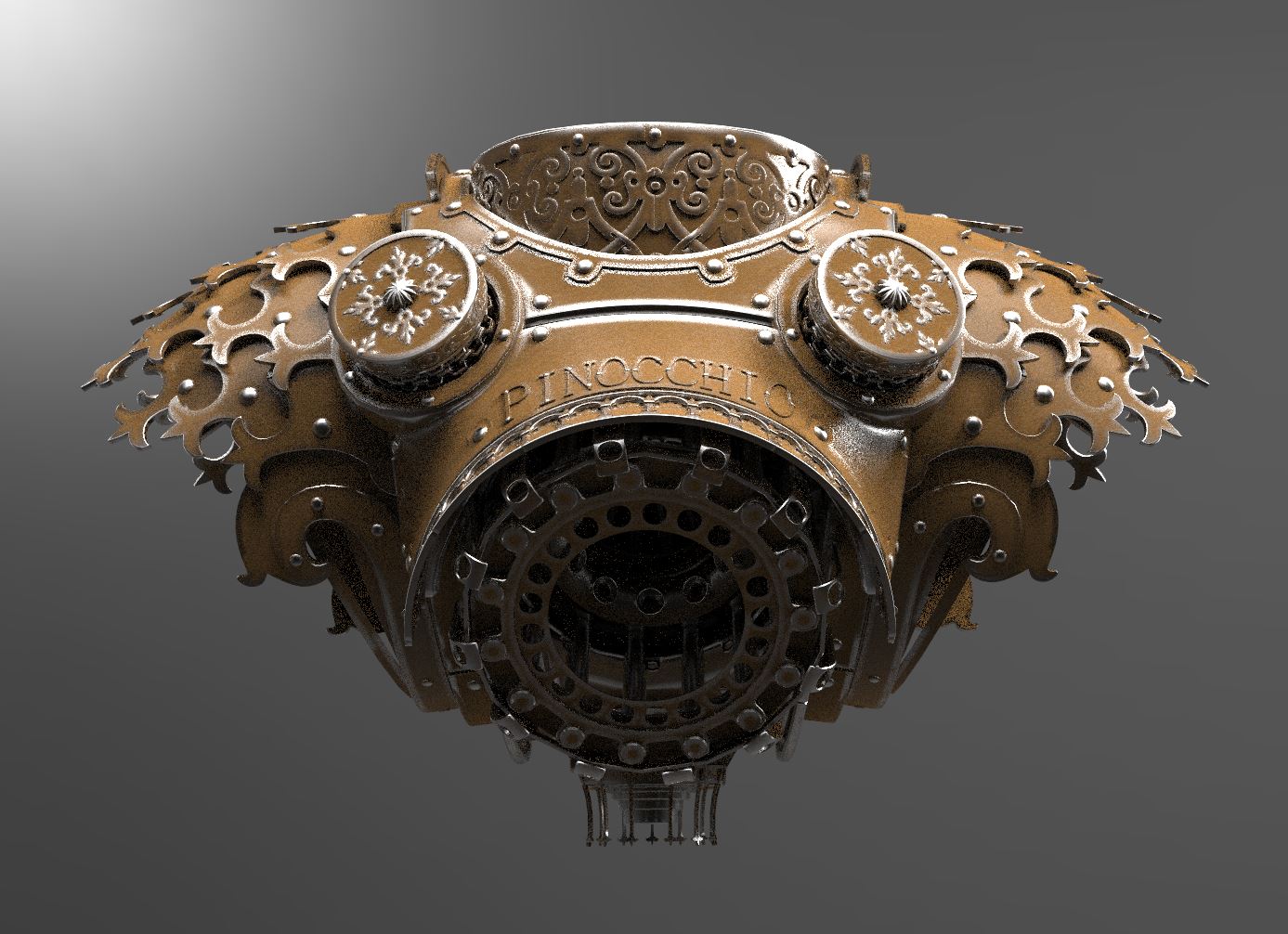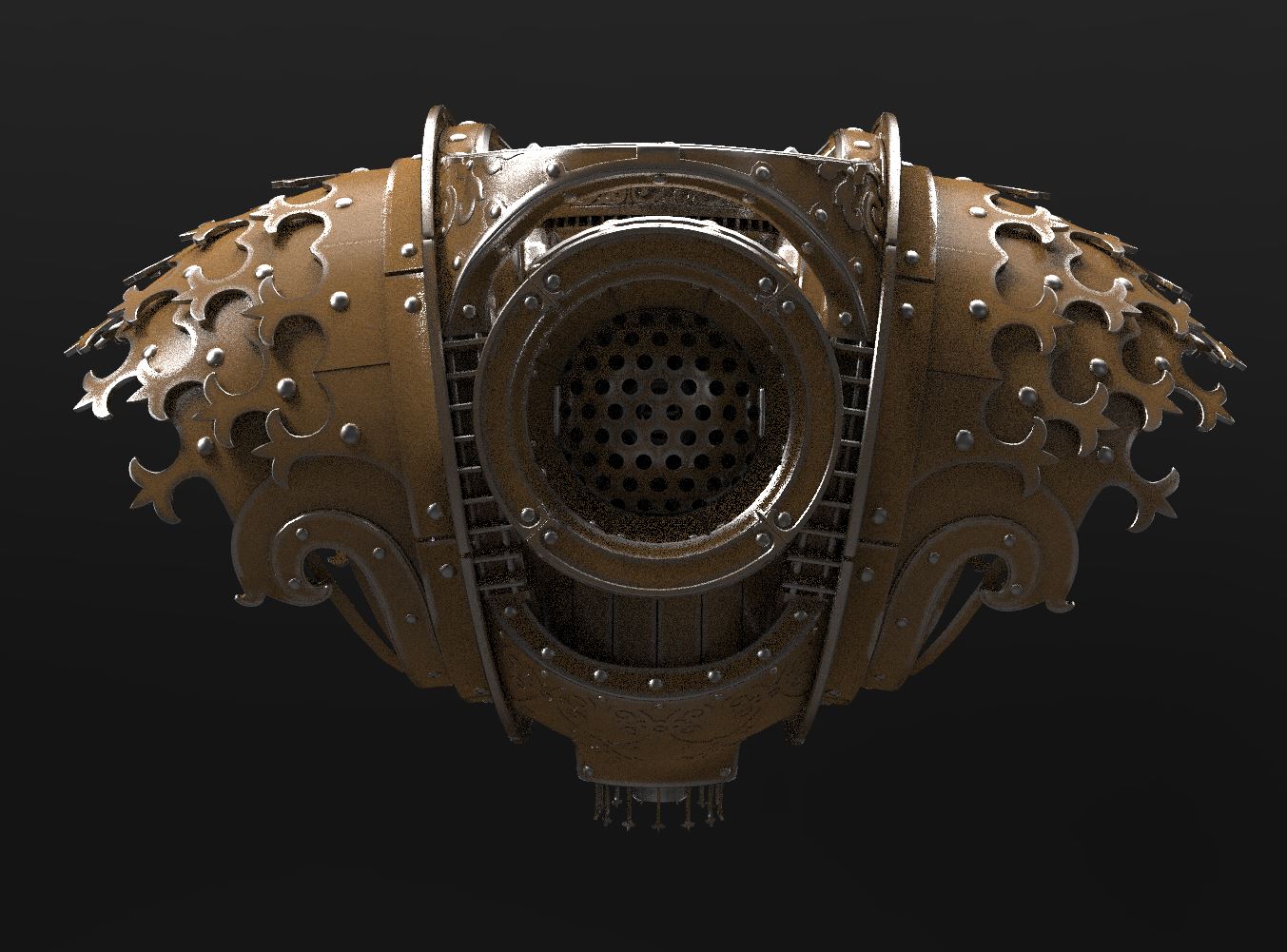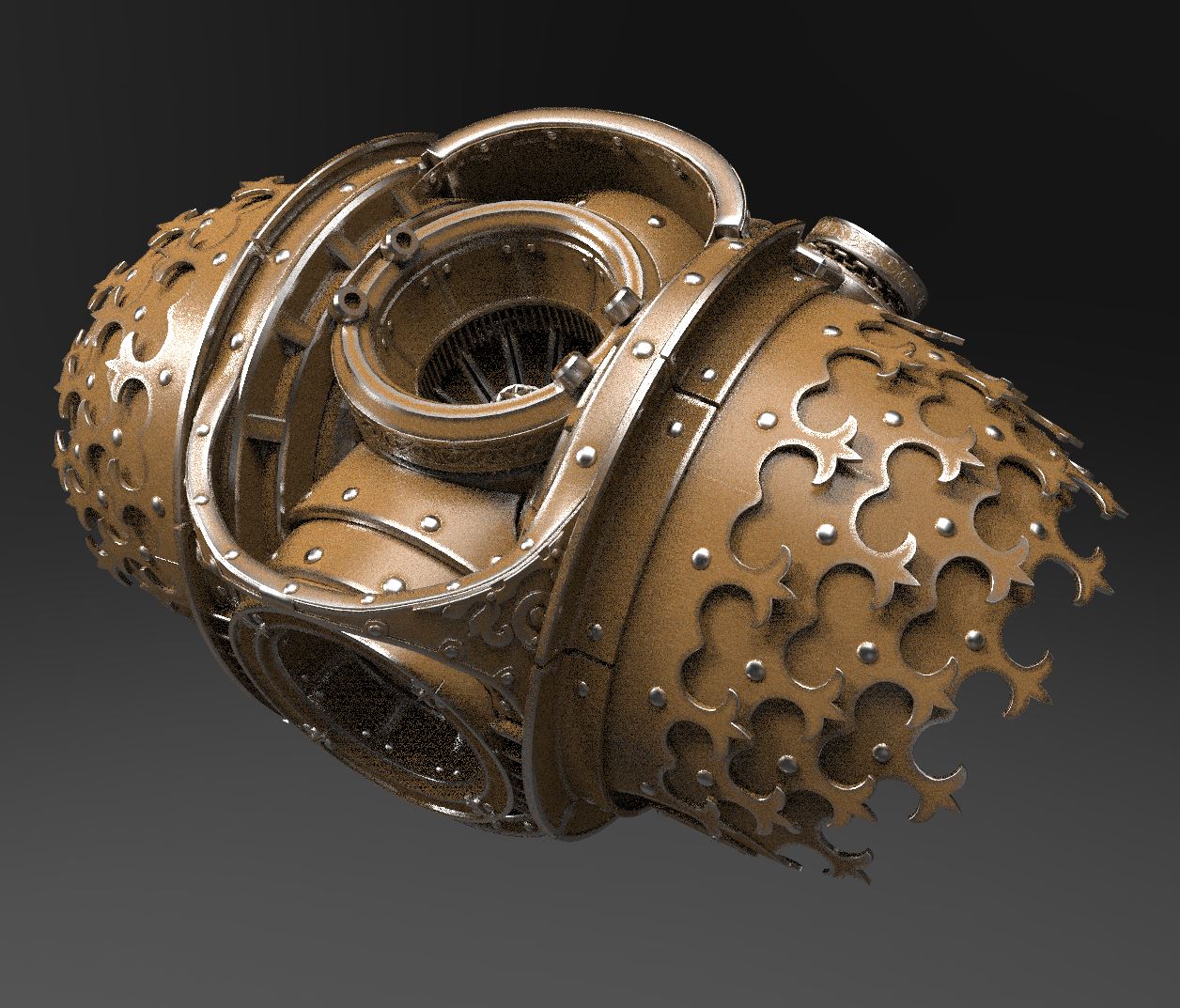 Here is an update on modeling! Minor fixes on body and a new head! i put the shaders that i had in mind, but it's still procedural, no uv's yet. i did some renders on Keyshot, it's satifying to see your character come to life quickly!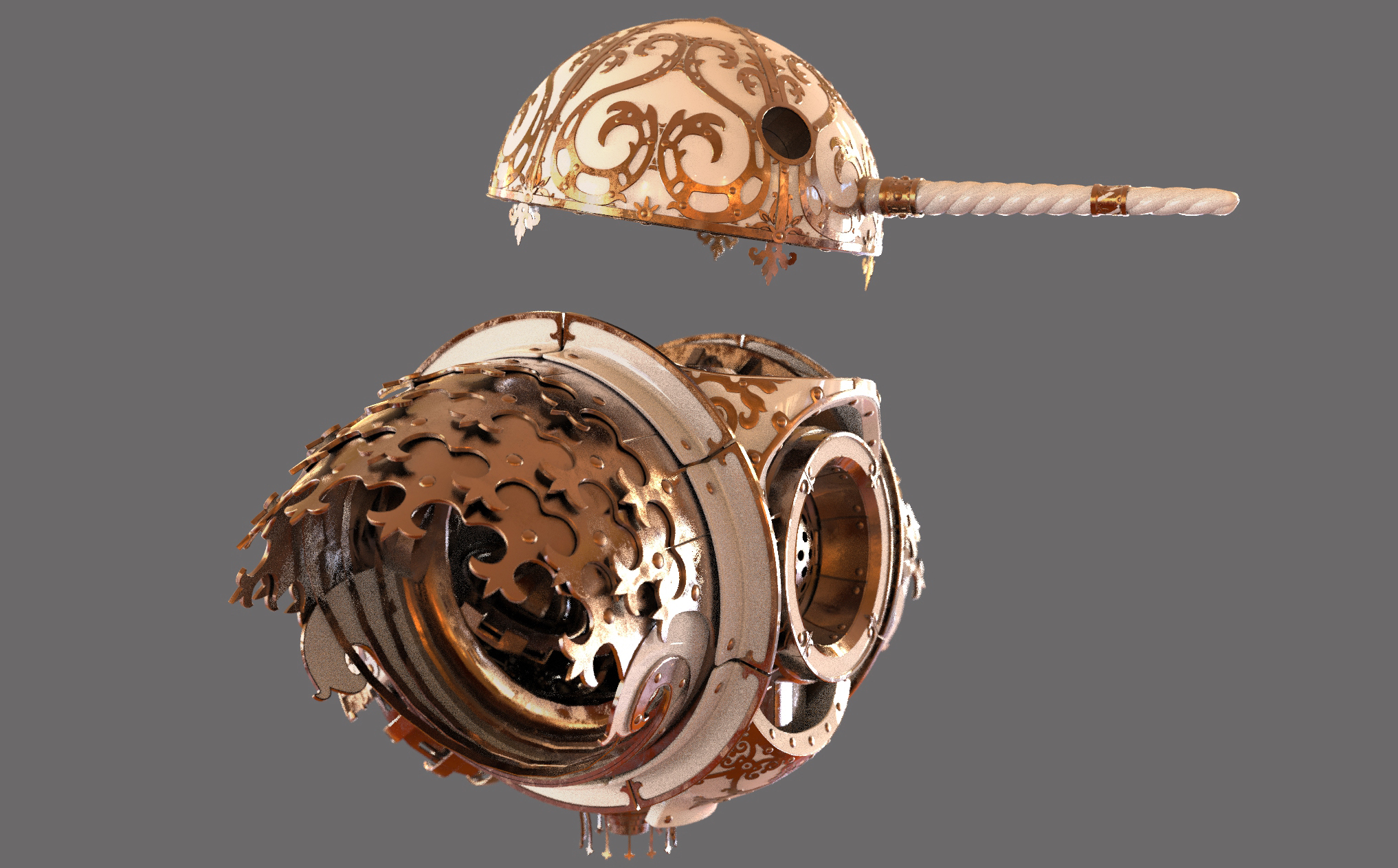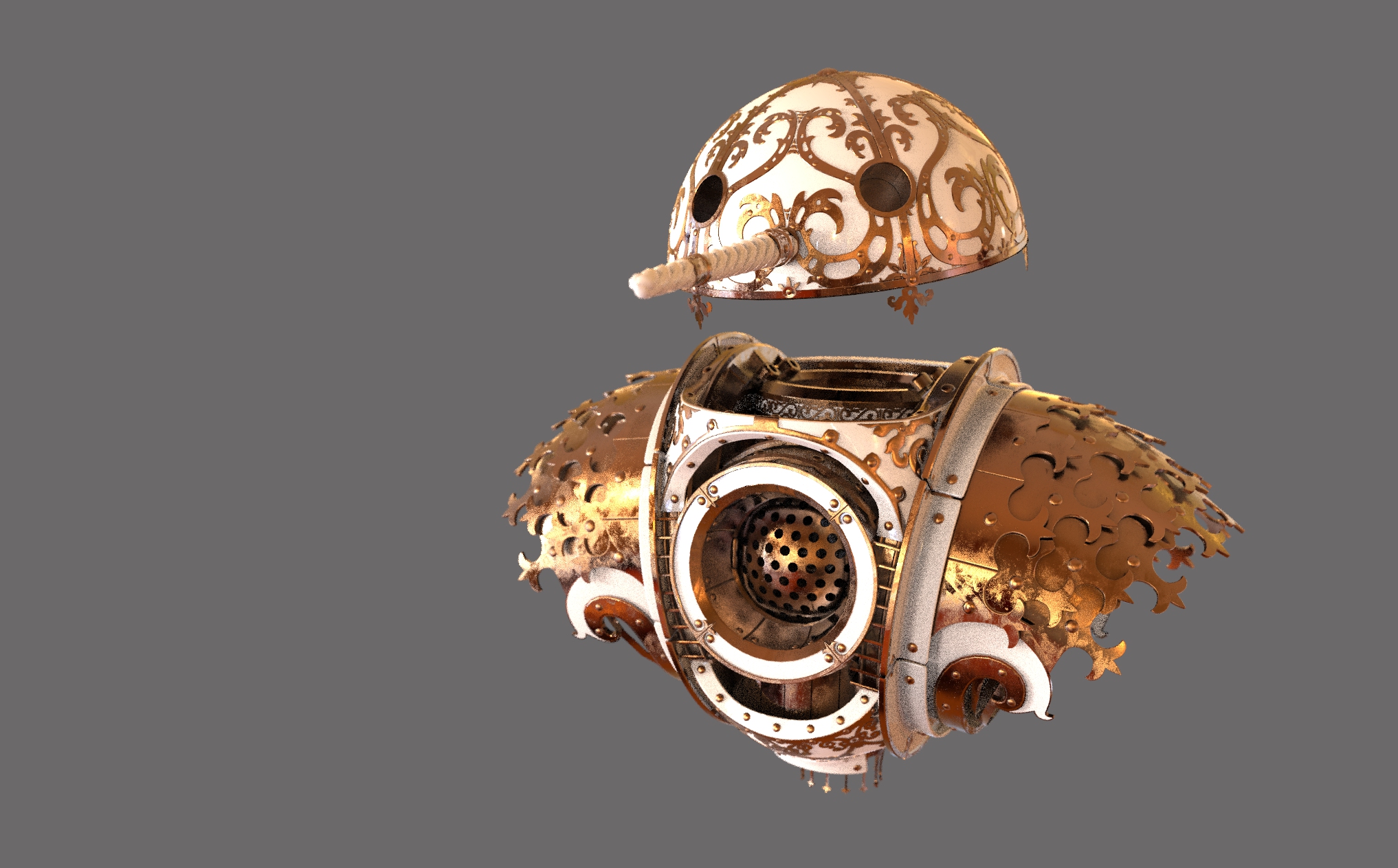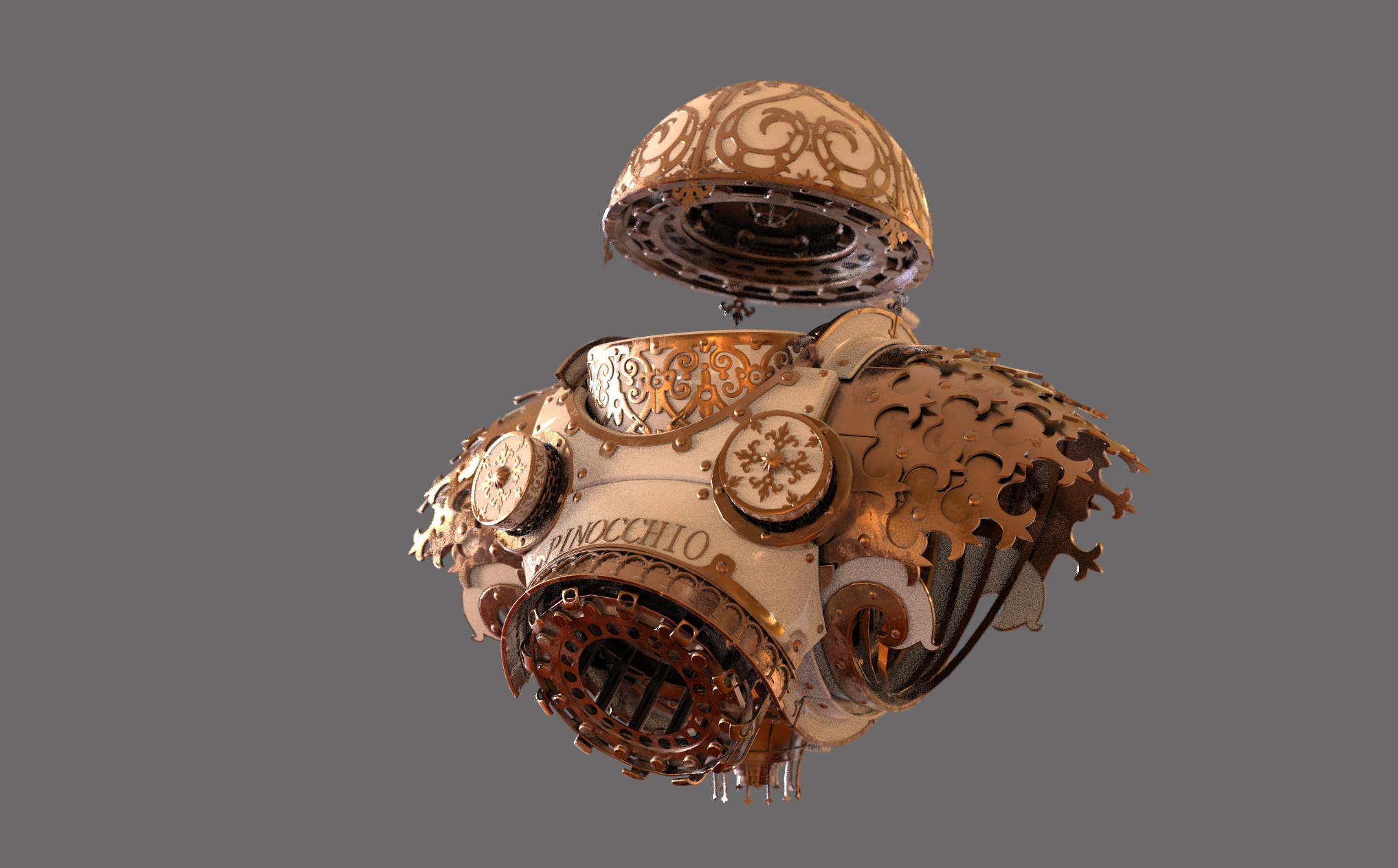 He's done ! Now let's build the scene and tell that story. i'm heading toward a soft, poetic image.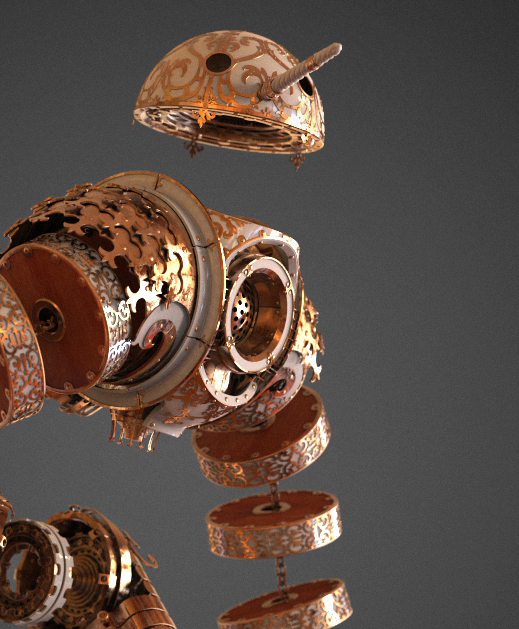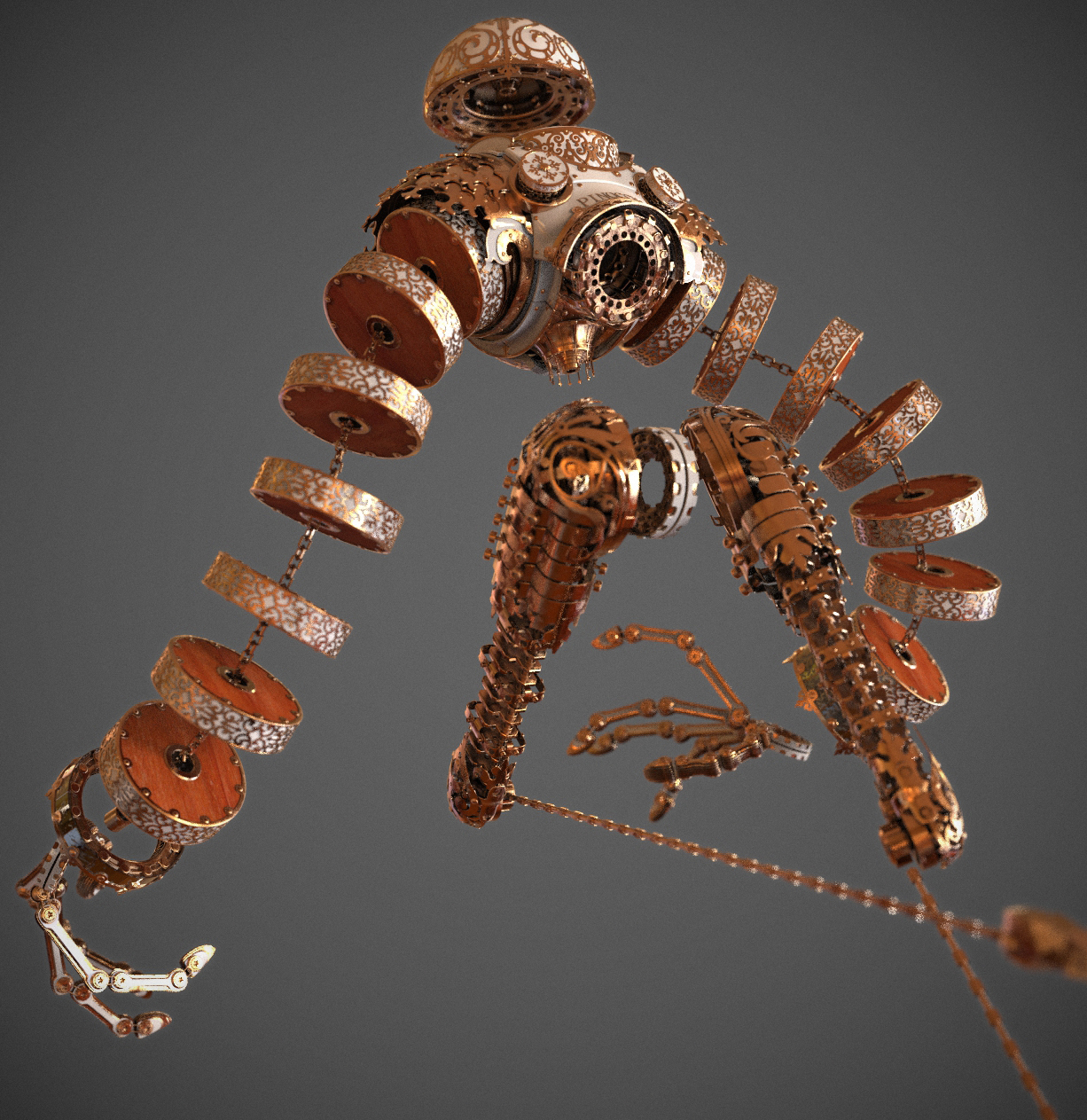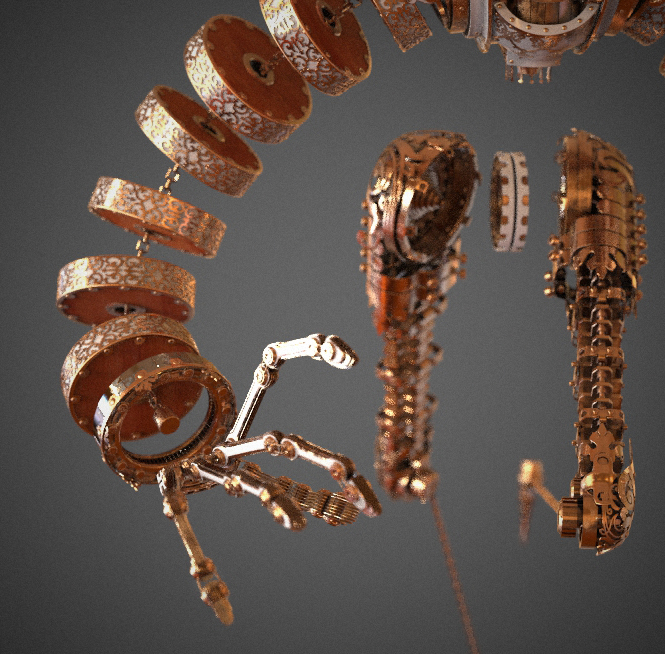 On the set! Action!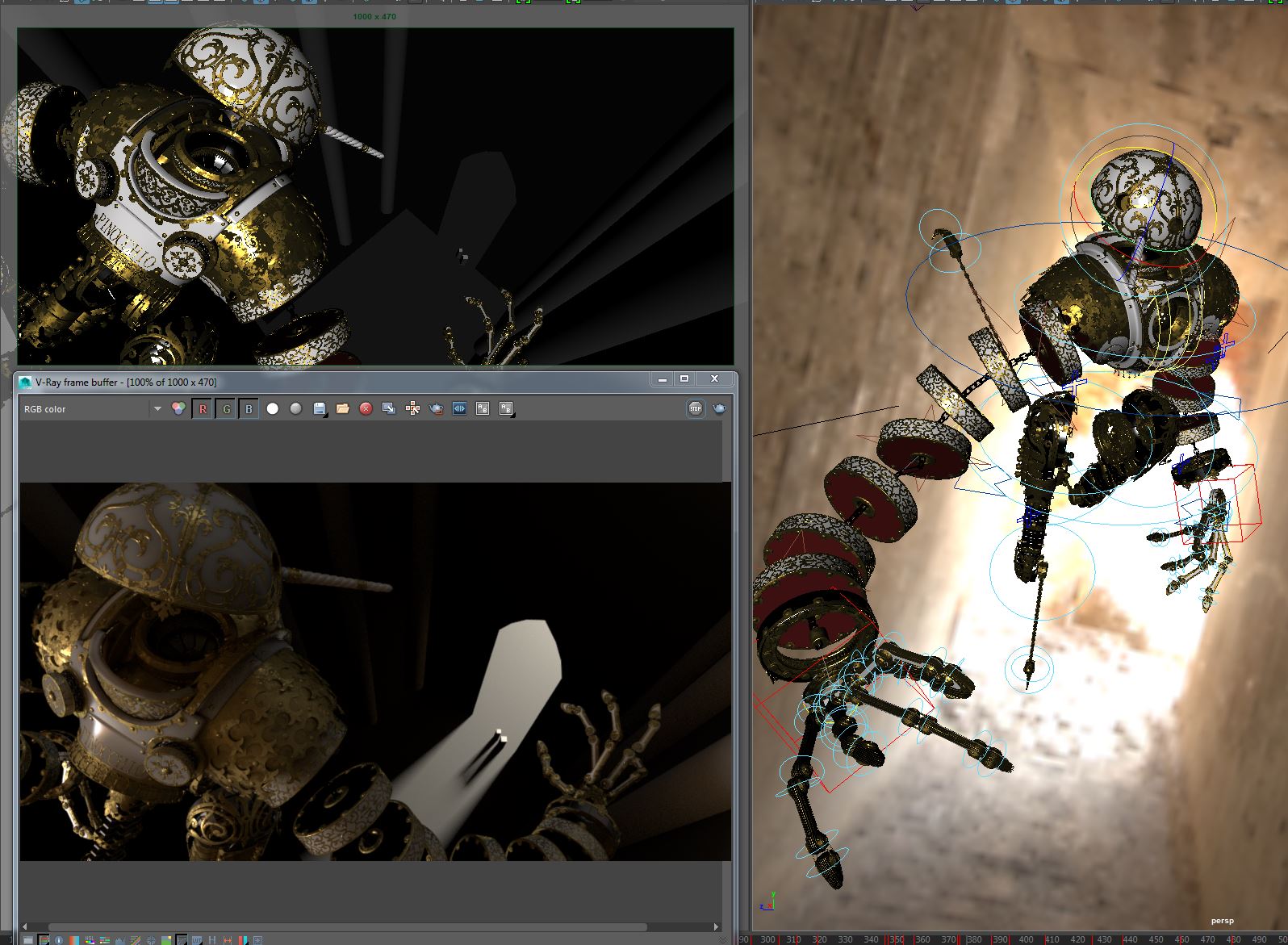 I rigged the character, so i can change the pose as often as i want! I may do a few renders like the one on the right, but for my competition entry, i'm gonna focus on the image where we see is back.
I'm starting to be satisfied with the composition below. I will refine the lighting and shaders little by little (it may be too dark, depending on what screen you are looking at it).
Now, let's model the scene!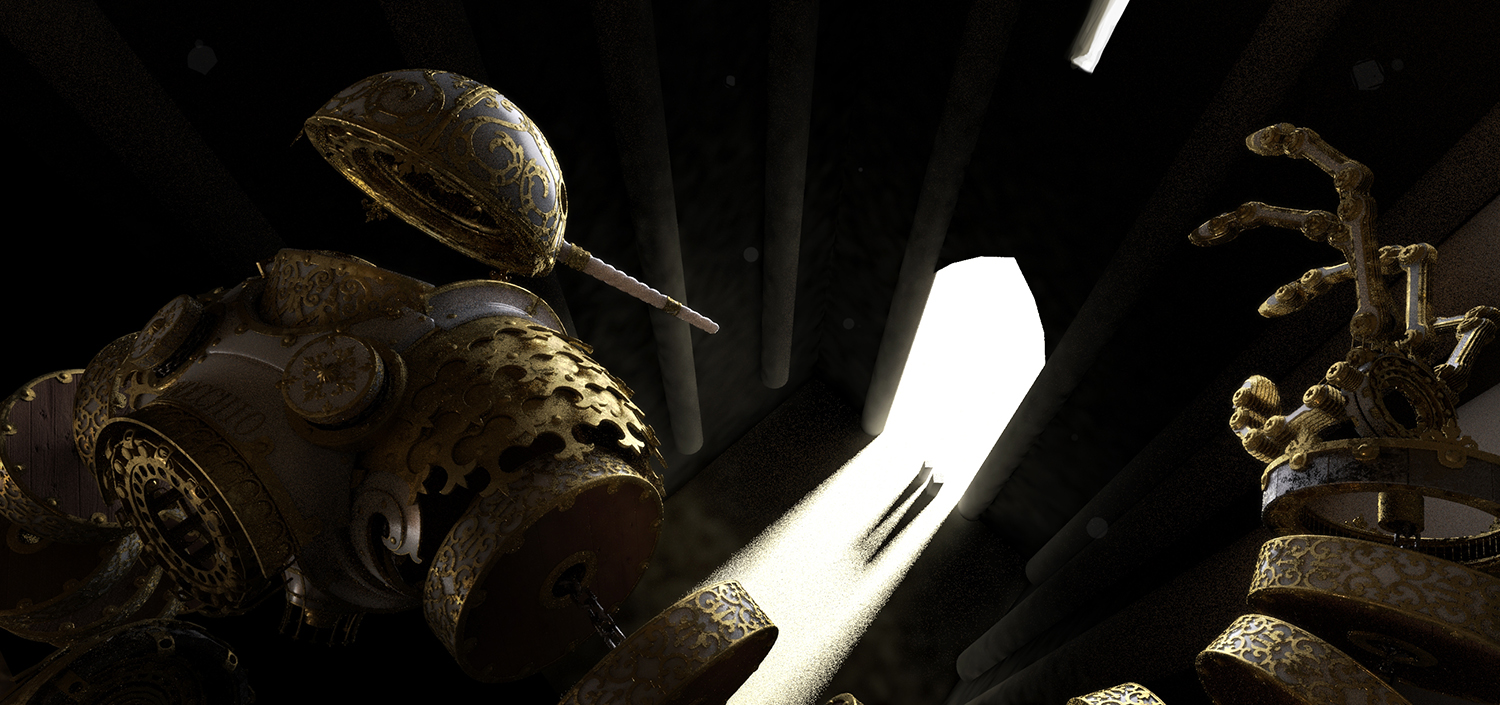 Progress on the environment.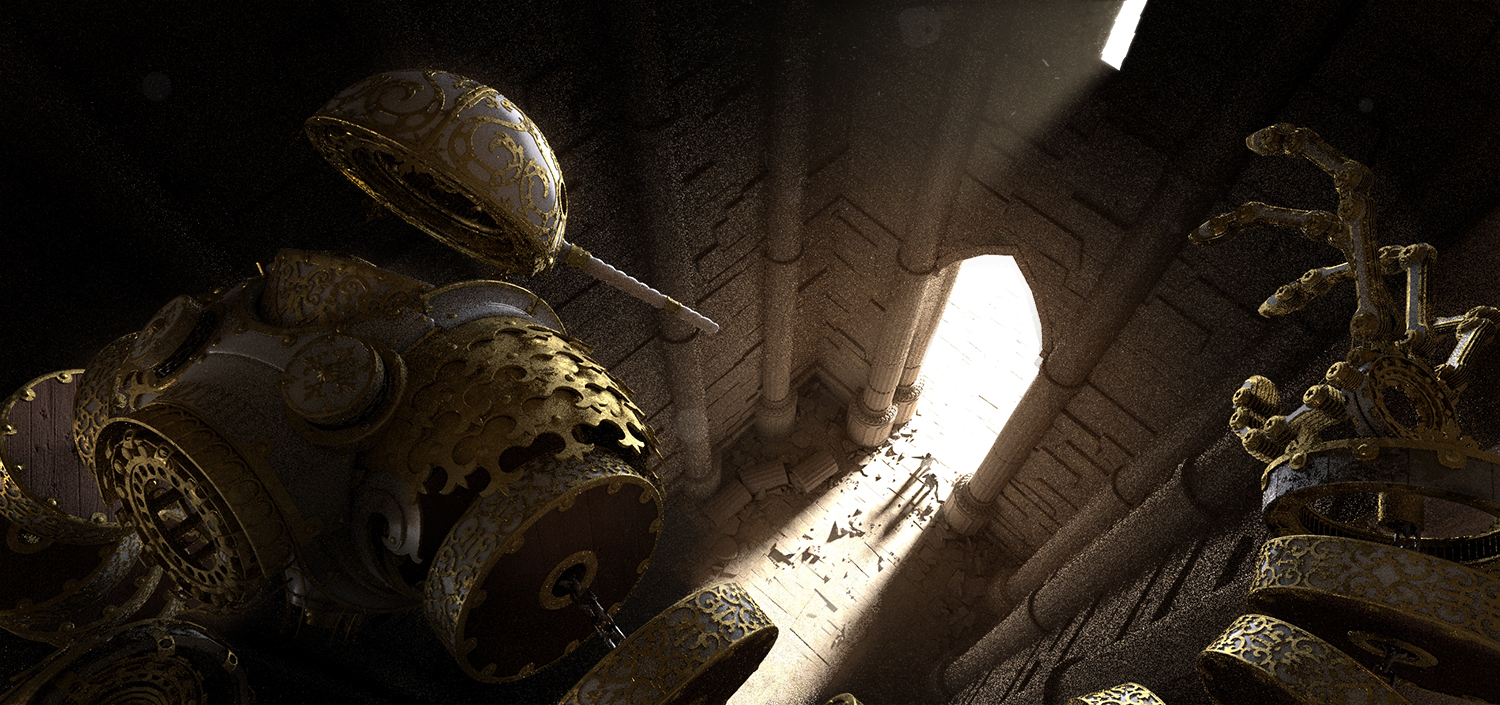 I thought i would also share my inspiration board for the render.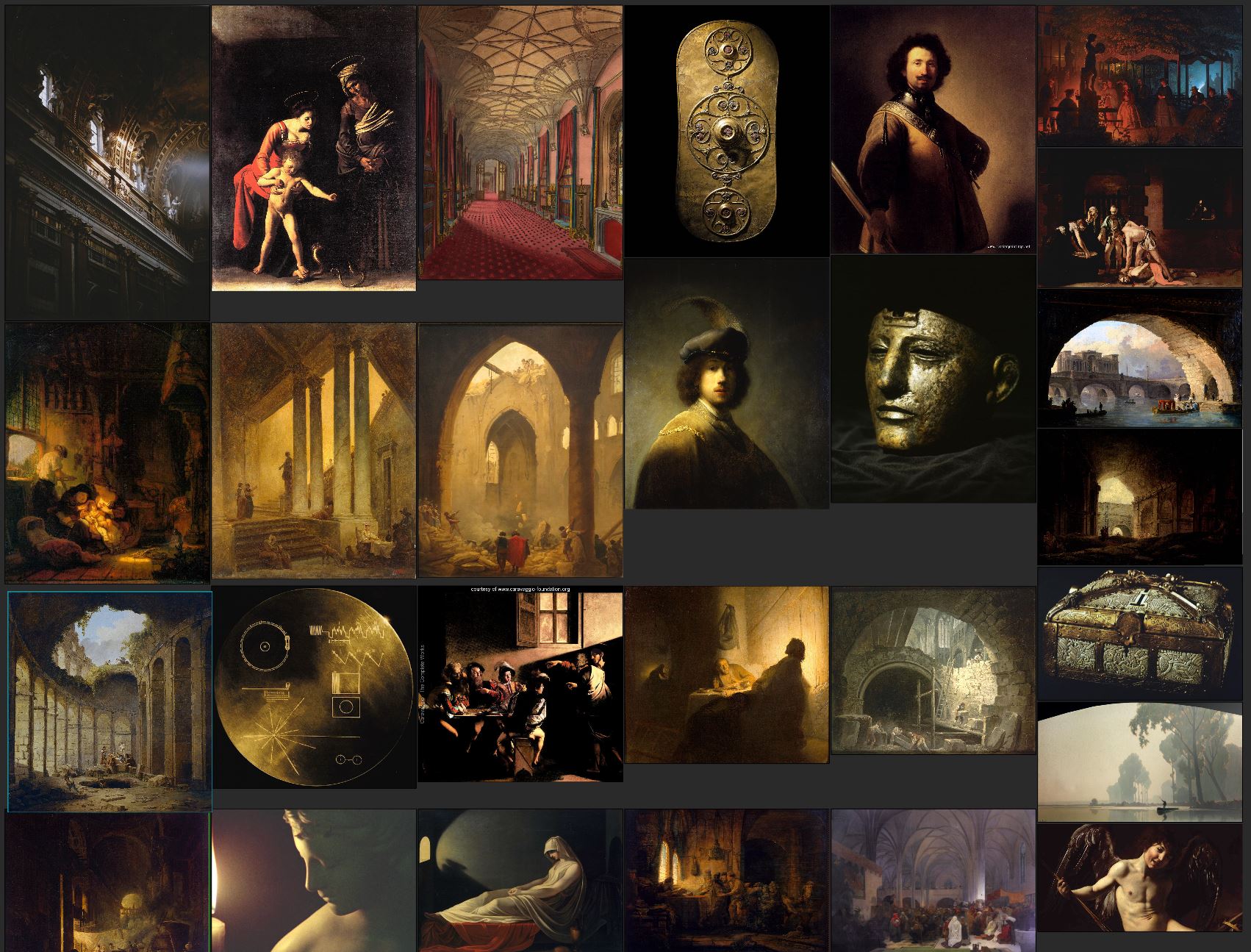 So since the last time, i worked on the environment and render. I think that i got all that i need on the character, now it's a compositing work with alle the passes i have. I roughtly made him more saturated, espescially the white parts. i also rearanged the arms rings. the gold is too much saturated and not in the good color yet..
So upping the definition helped me see what i could do with the scenery. i Think the ground is fine, but not the walls. i tried to add some nature. I think i'm going to add a lot more, to get a more "romantic abandonned" style. It will add a lot of detail, but i will still need to work on the walls texture!
Near the end!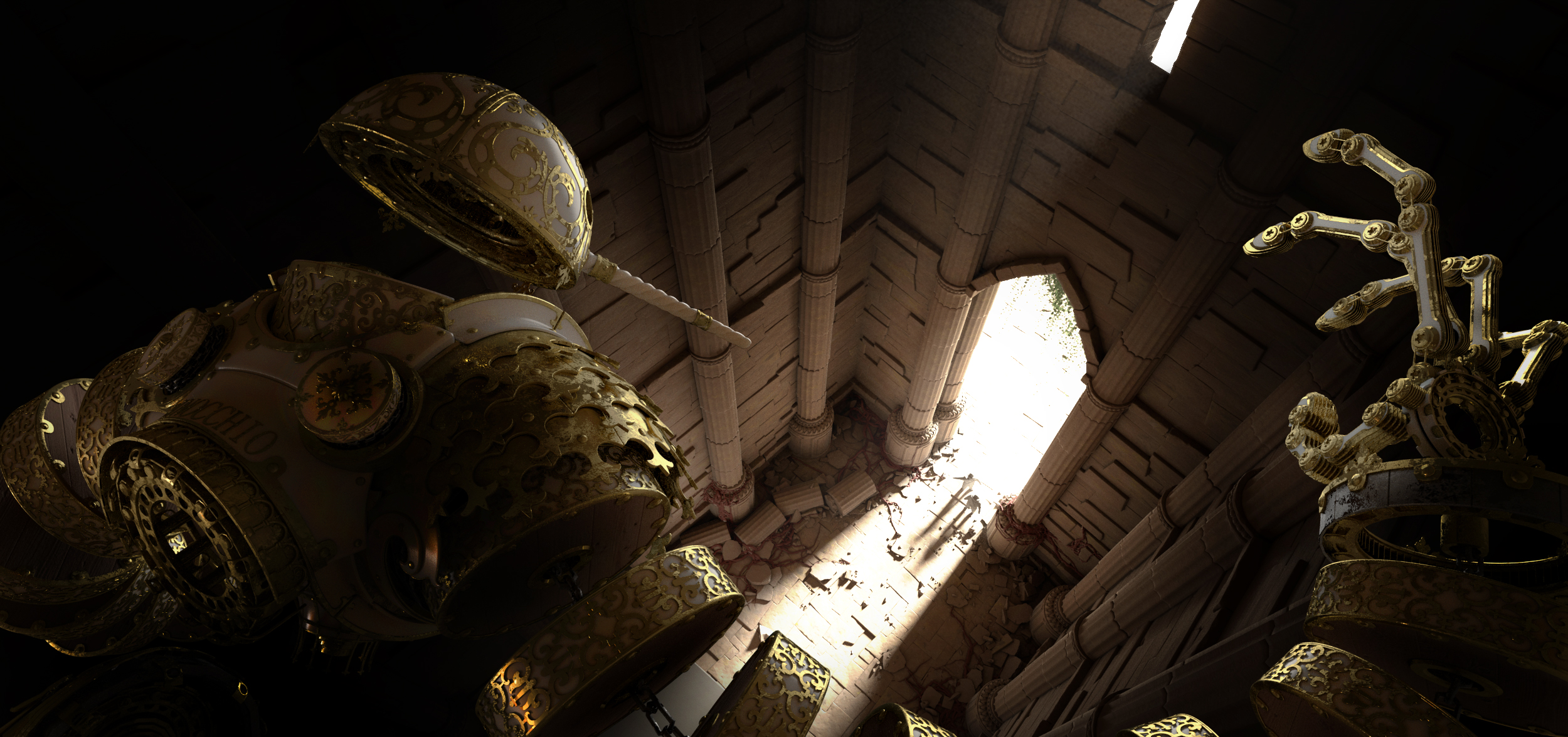 I did a quick sketch showing what i aim to do. the blue lines are extra modeling to the walls, the rest is vegetation. I'll try not to add to much details, just enought to give a sense of scale and realism.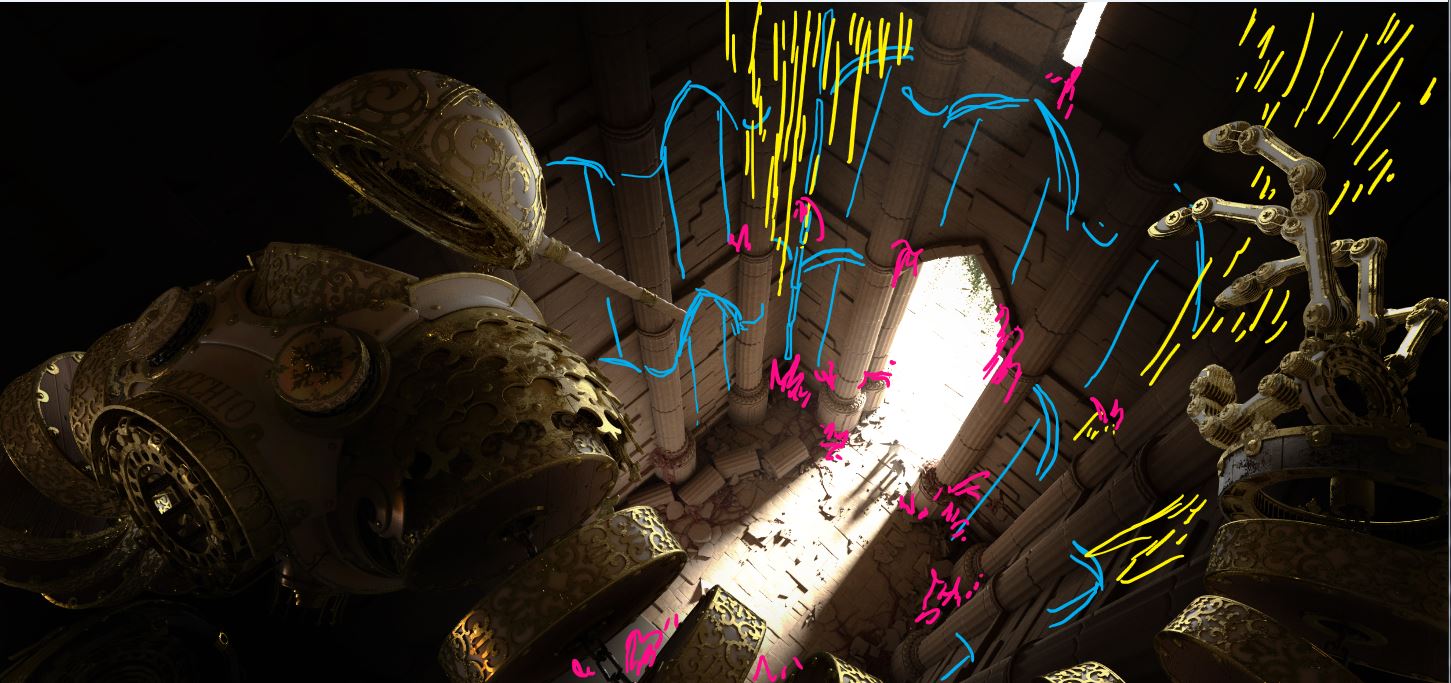 May be the last post, i'm now happy with what i have, so i can now share with you my final render, clay render, some keyshot renders, and of course, the story!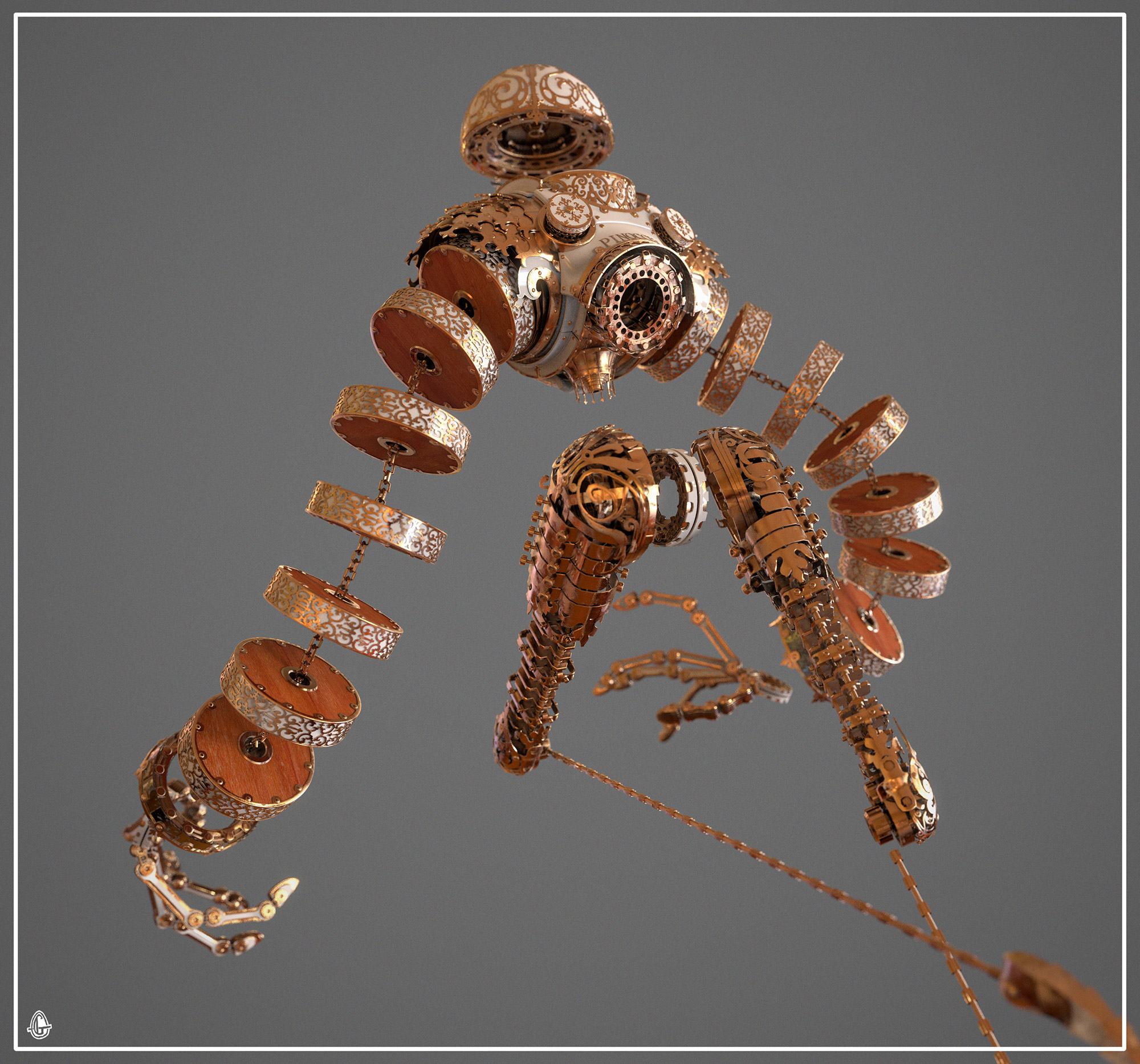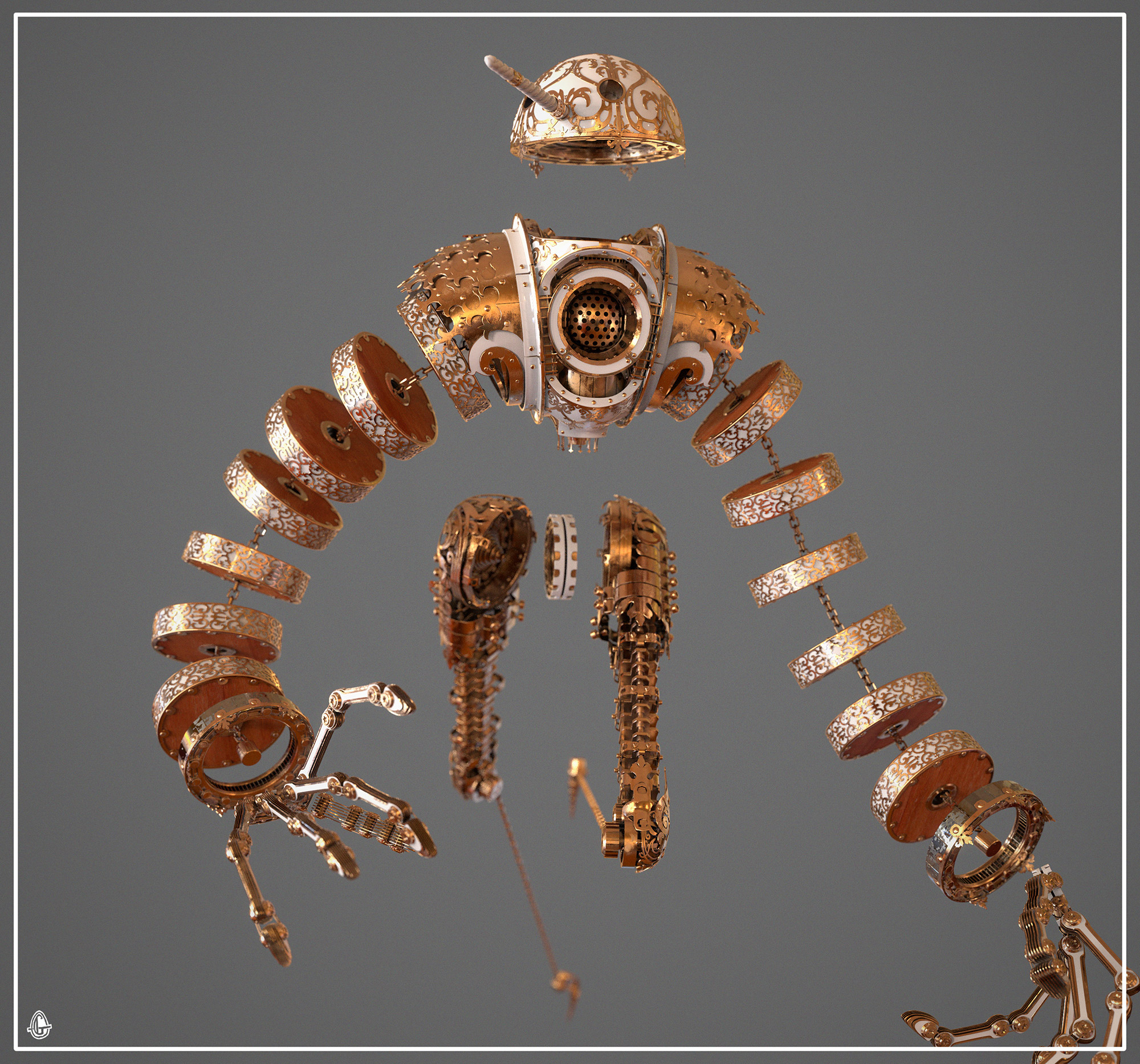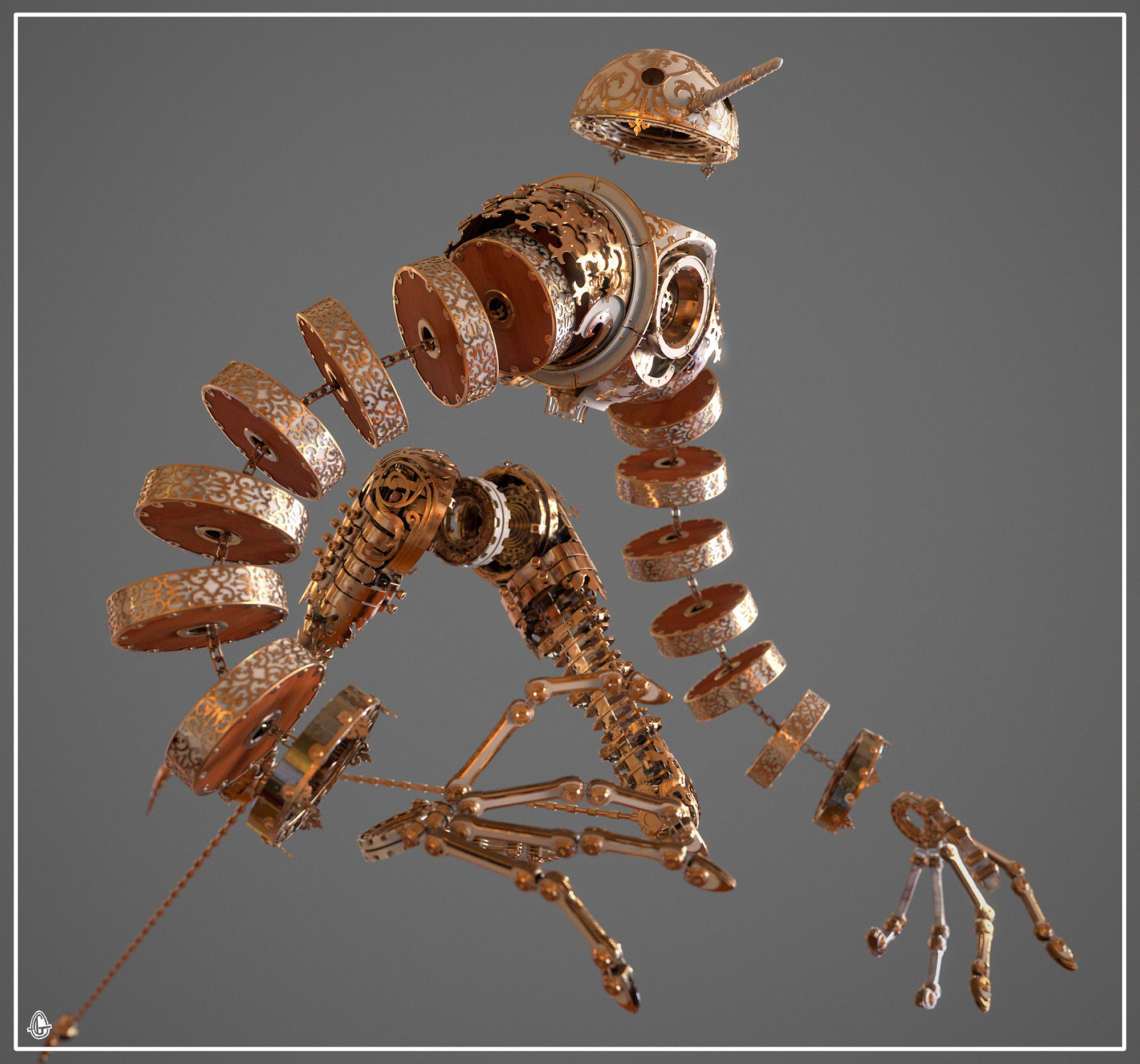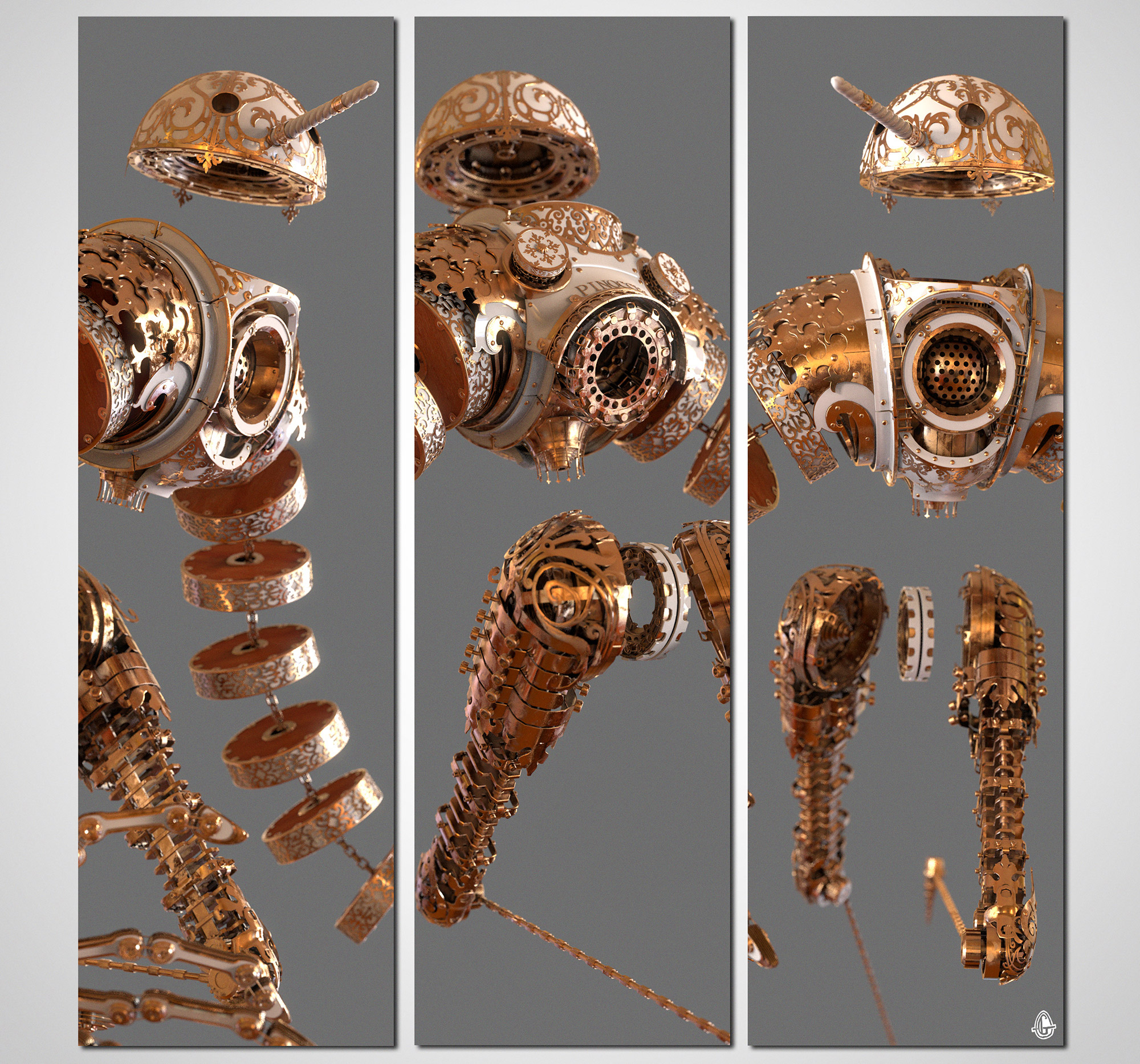 You can see the final render here.