Today I'm going to tell you how I created my work for the Humster3D "Ancient Rome" competition. I've done it quite quickly and had little intermediate renders; therefore I've made them now, especially for this article :)
Let's start with the concept. The original idea was to assemble quickly the image with Roman soldiers on it and some surroundings. It is quite simple for me, that's why the sketch of the scene appeared towards the end of the work (this is overpainted render of the image). It looked like this:
I didn't come up with the format at once: I also had vertical images in my mind. There was even a night version, but I didn't associate it with Ancient Rome. The composition might have looked like this: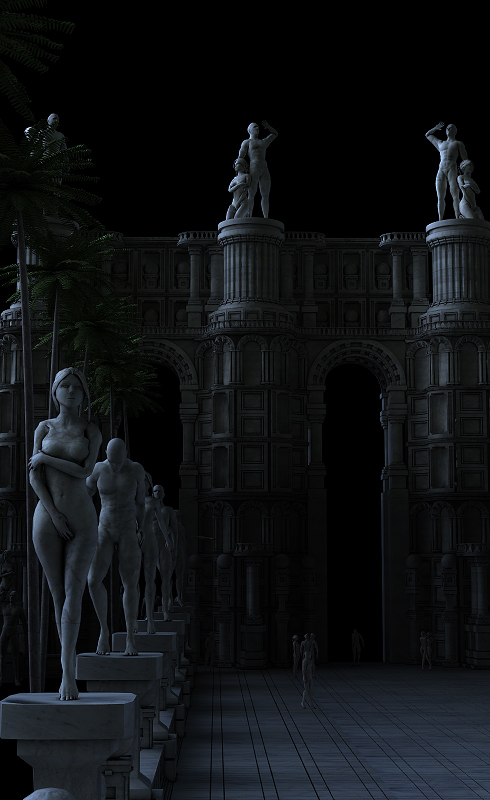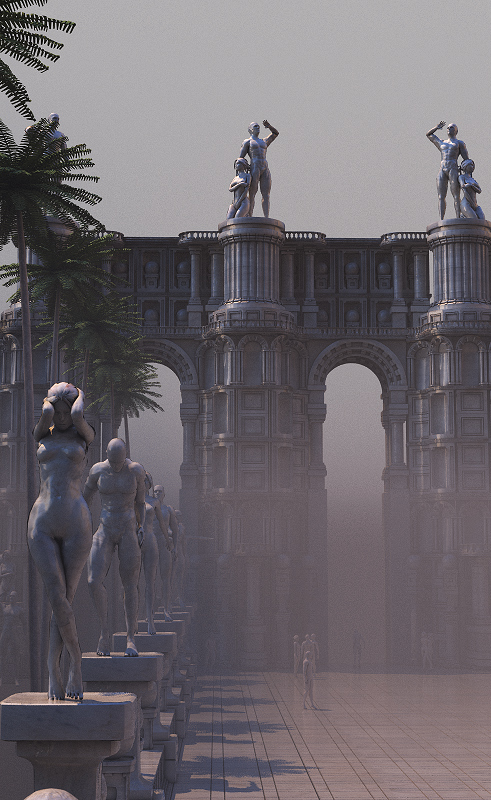 I started with modeling humans. People have similar anatomy, so I had almost finished female figure that I took from my old cartoon (Starcraft Infested Medic fanart and making of on Behance). I just completed it. Male figure was made from scratch. These are my screenshots from Zbrush: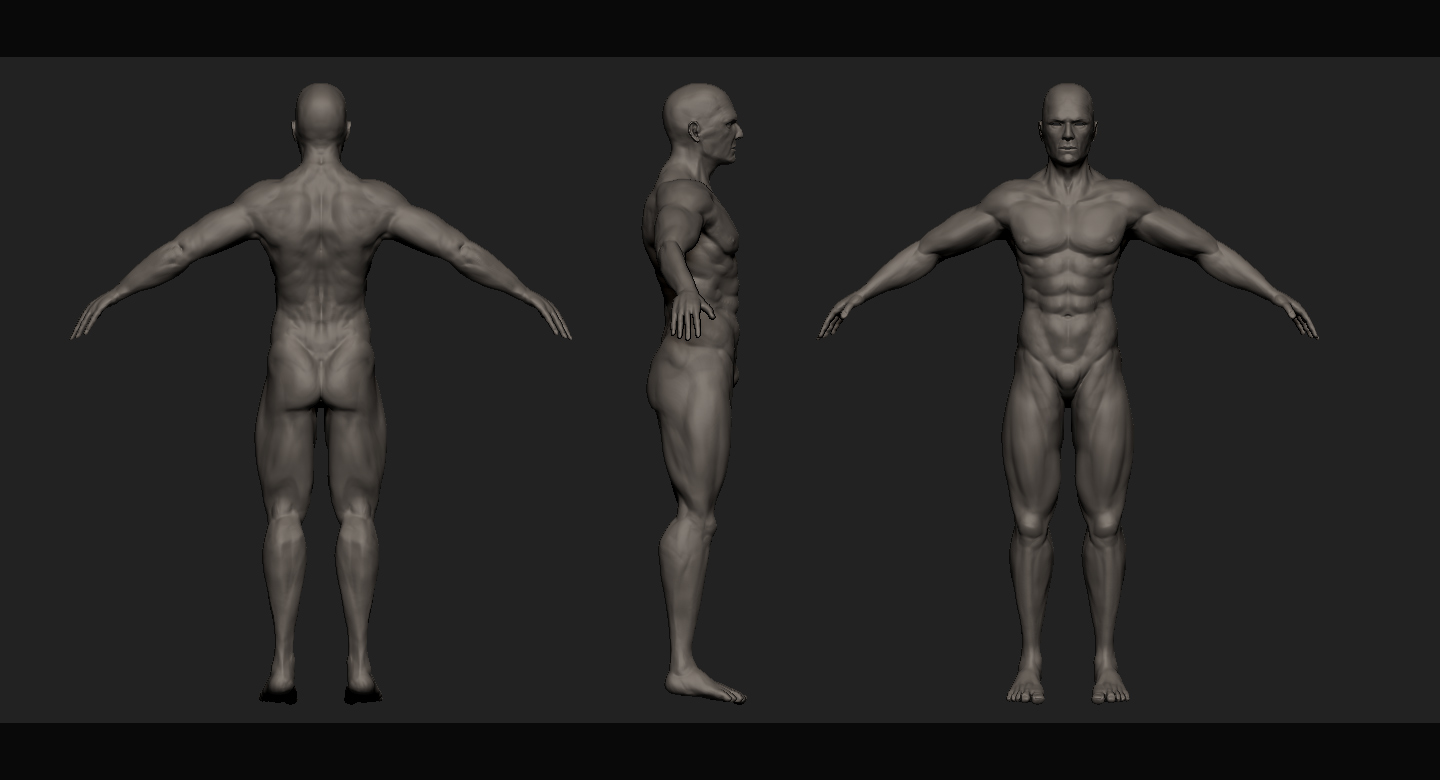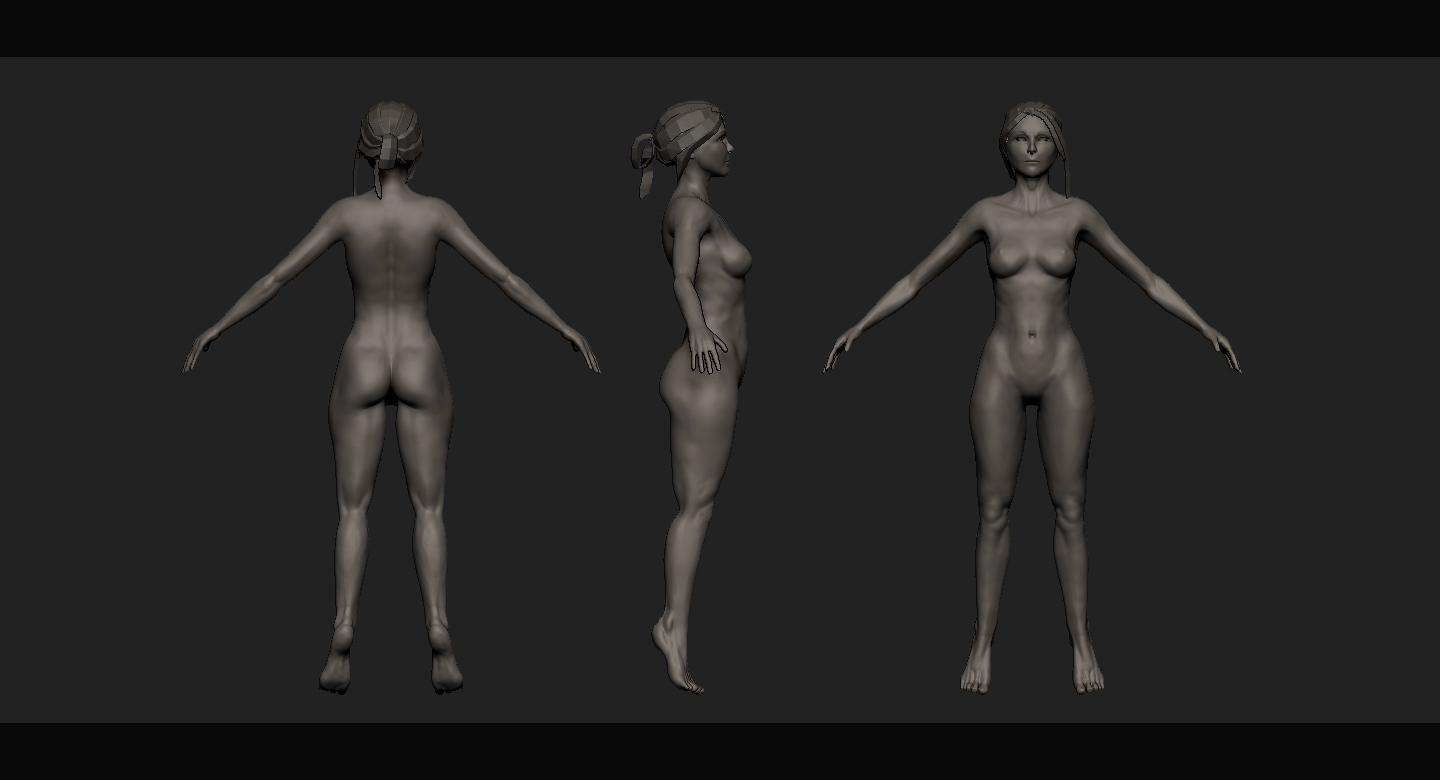 The next step – UV unwrap was made in Zbrush UV Master and then finished in 3ds max. Then baking normal map and rigging with CAT bones (also in 3dsMax). After rigging I put my soldiers in different postures, converting all this to editpoly to create statues.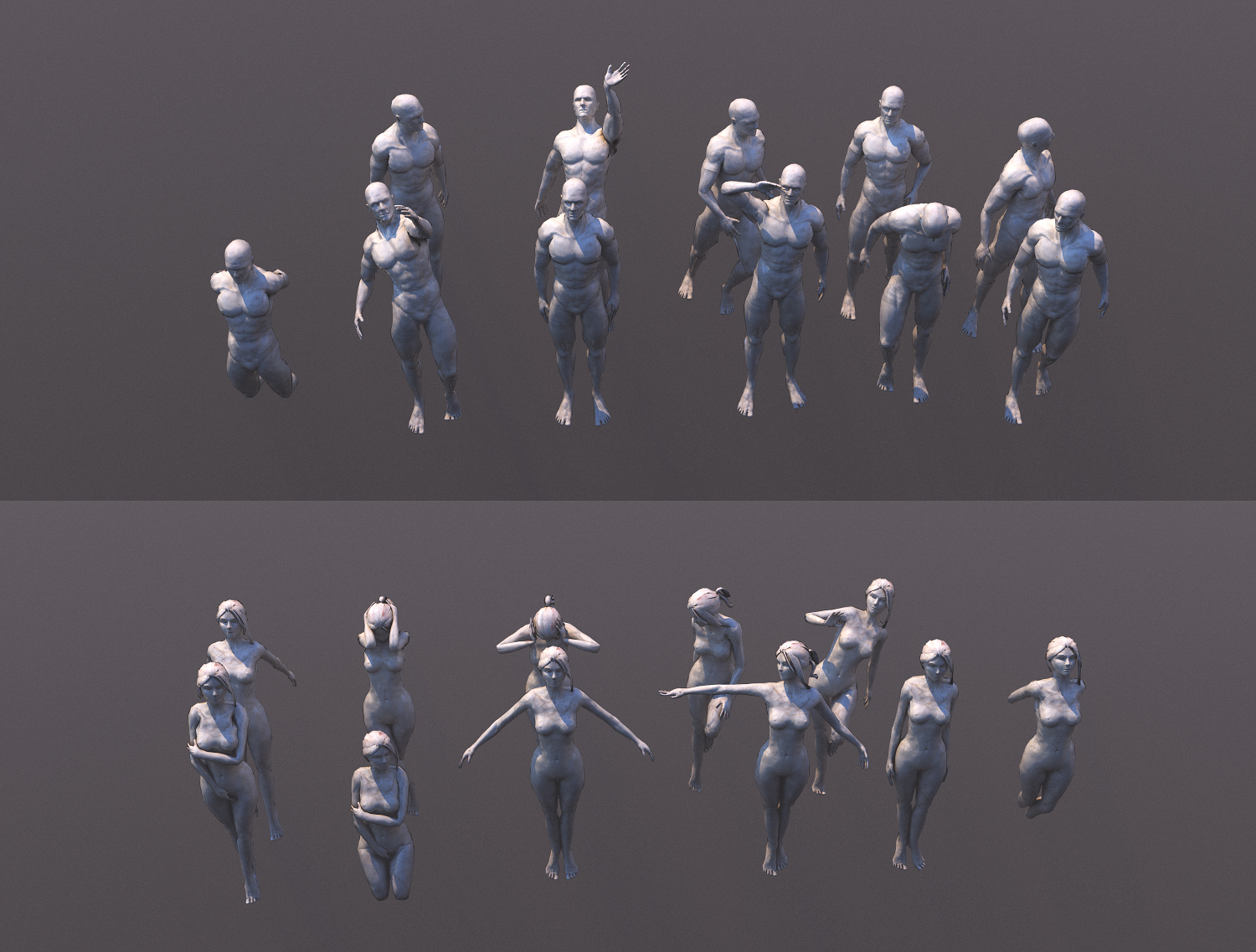 At this point it was less than a week until the end of the competition. I always spend little time to do the environment, that's why I dedicated the first three days to complete the soldiers.
It isn't difficult to make armor that entirely consists of plates. The same edit poly. And some tessellation over to make it more detailed: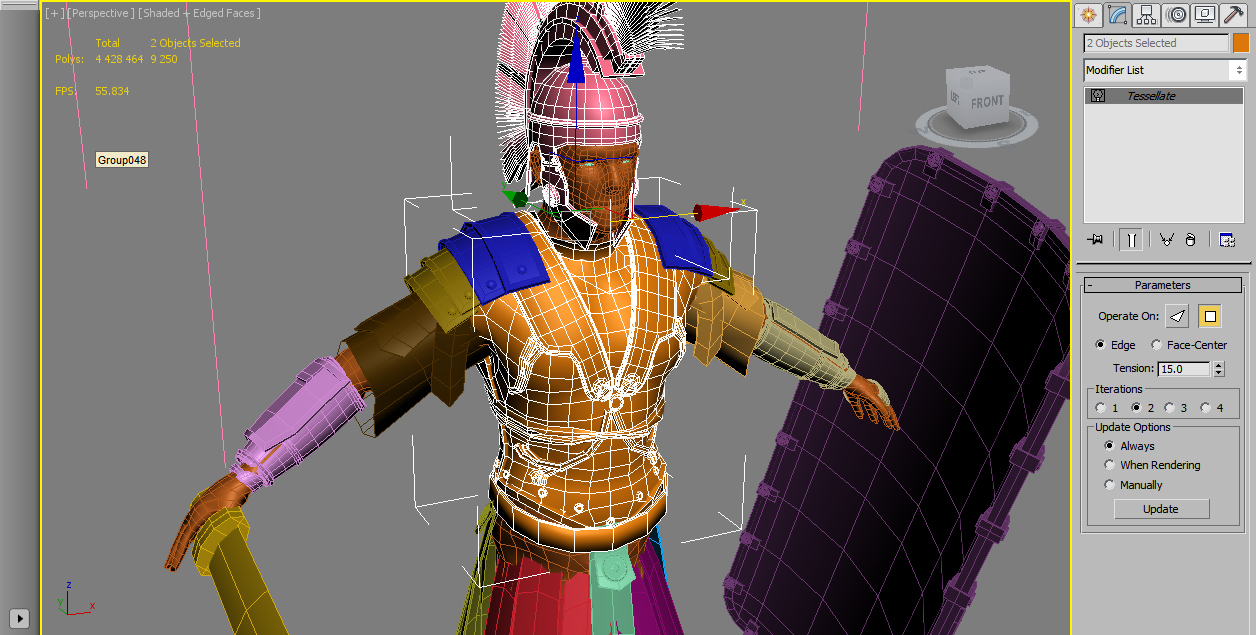 The armor is divided into parts and attached to the bones (the same as body). Now I could place my soldiers in any posture. One warrior was chosen for close-up.

And four more simple soldiers in various poses to create the army. Every time I put a soldier in the necessary posture I converted it to edit poly and removed the bones. I used instance clone with different angles and positions to make huge army from 4 soldiers.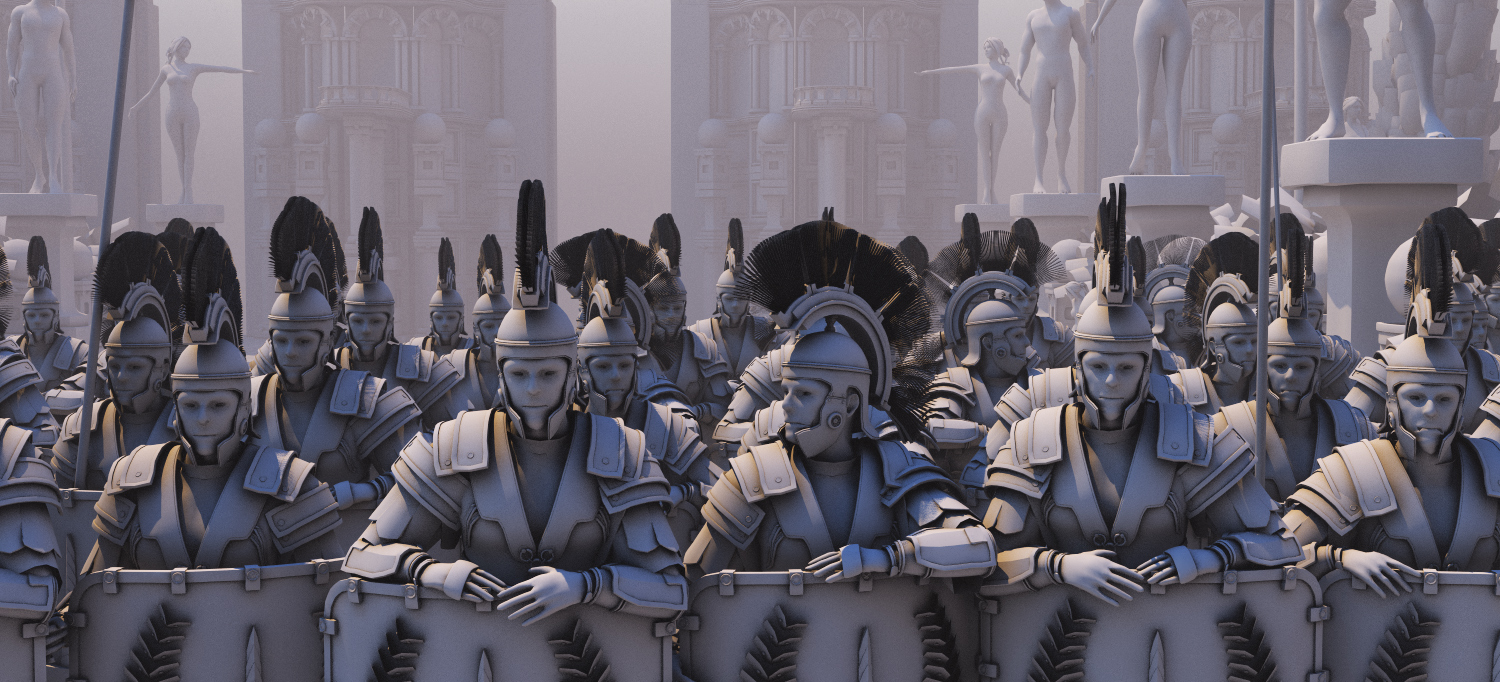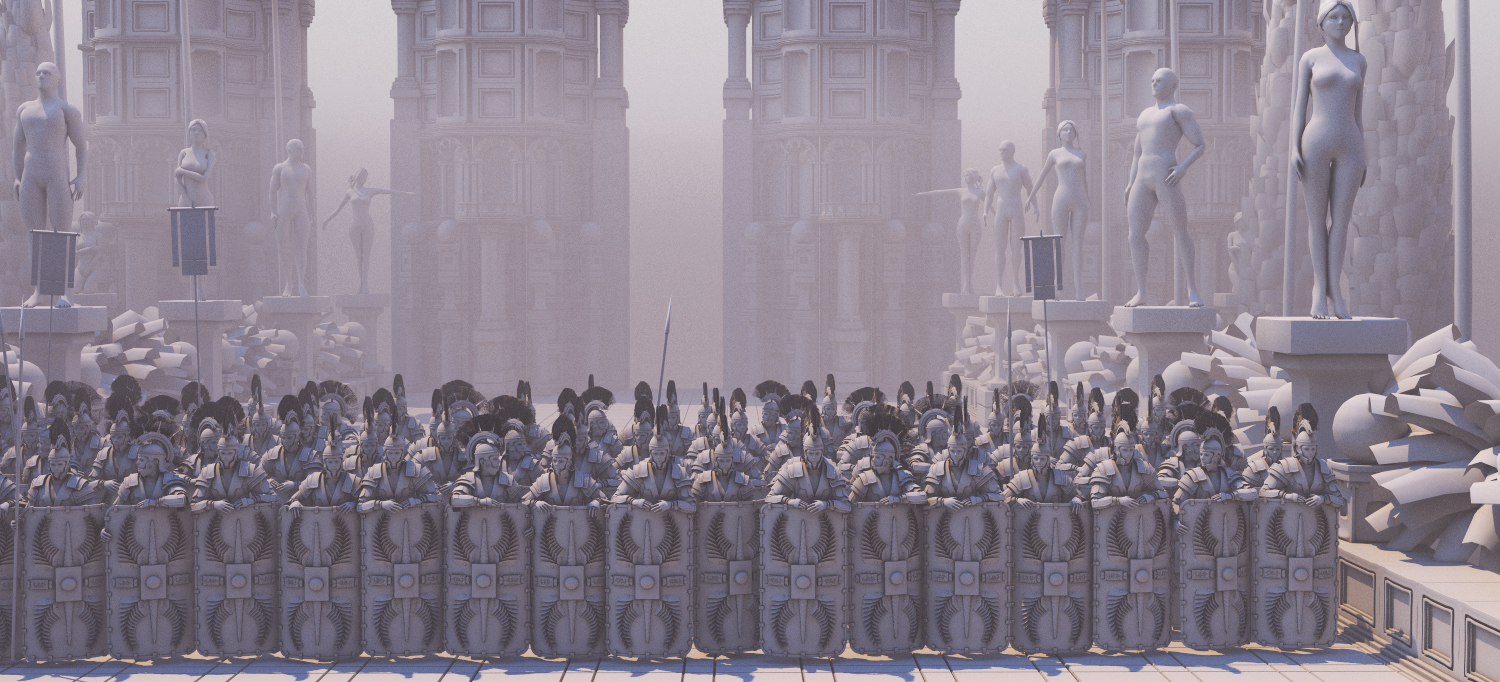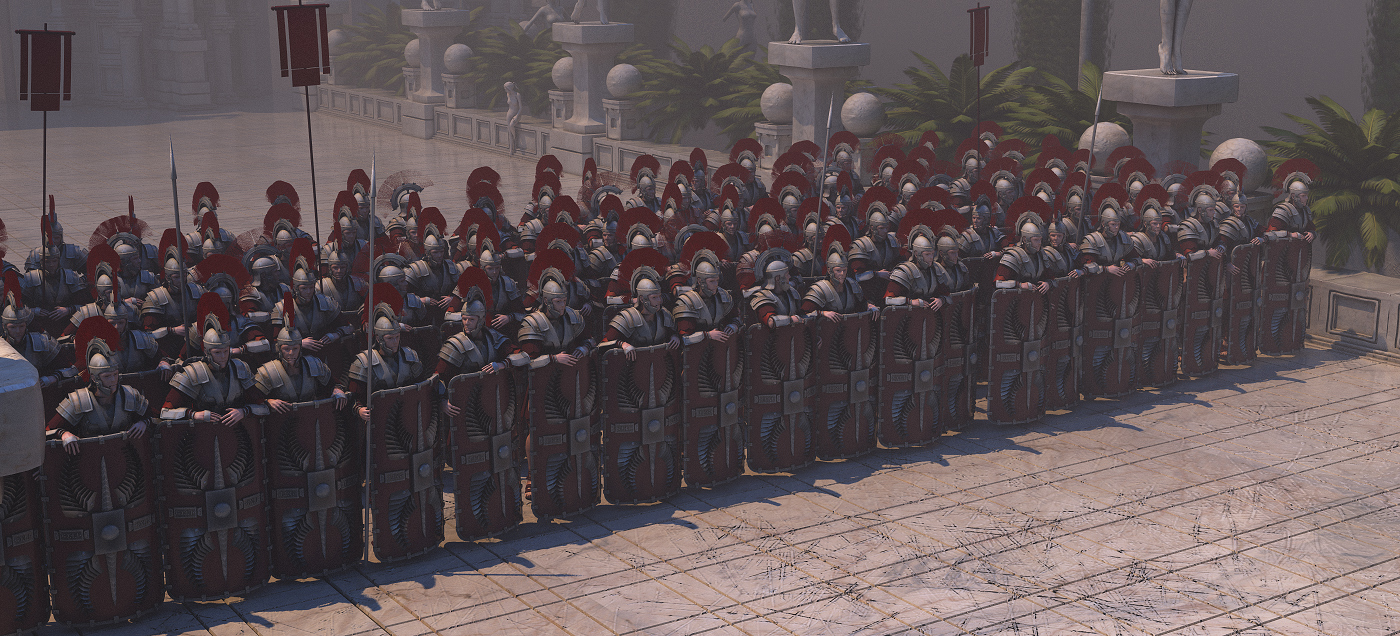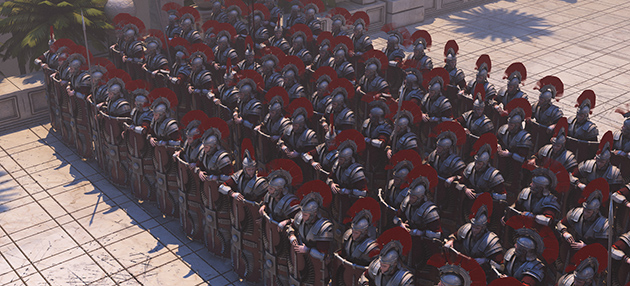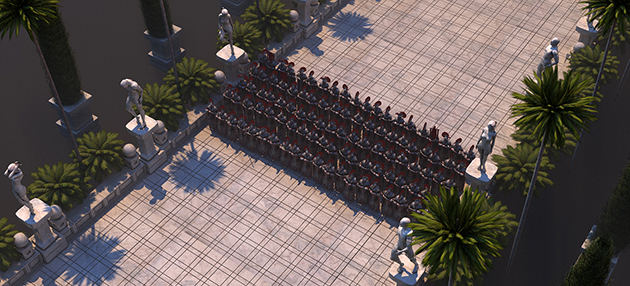 The army is ready! Now I had to make architecture. It took me two days. Let's start with a few details to create the building: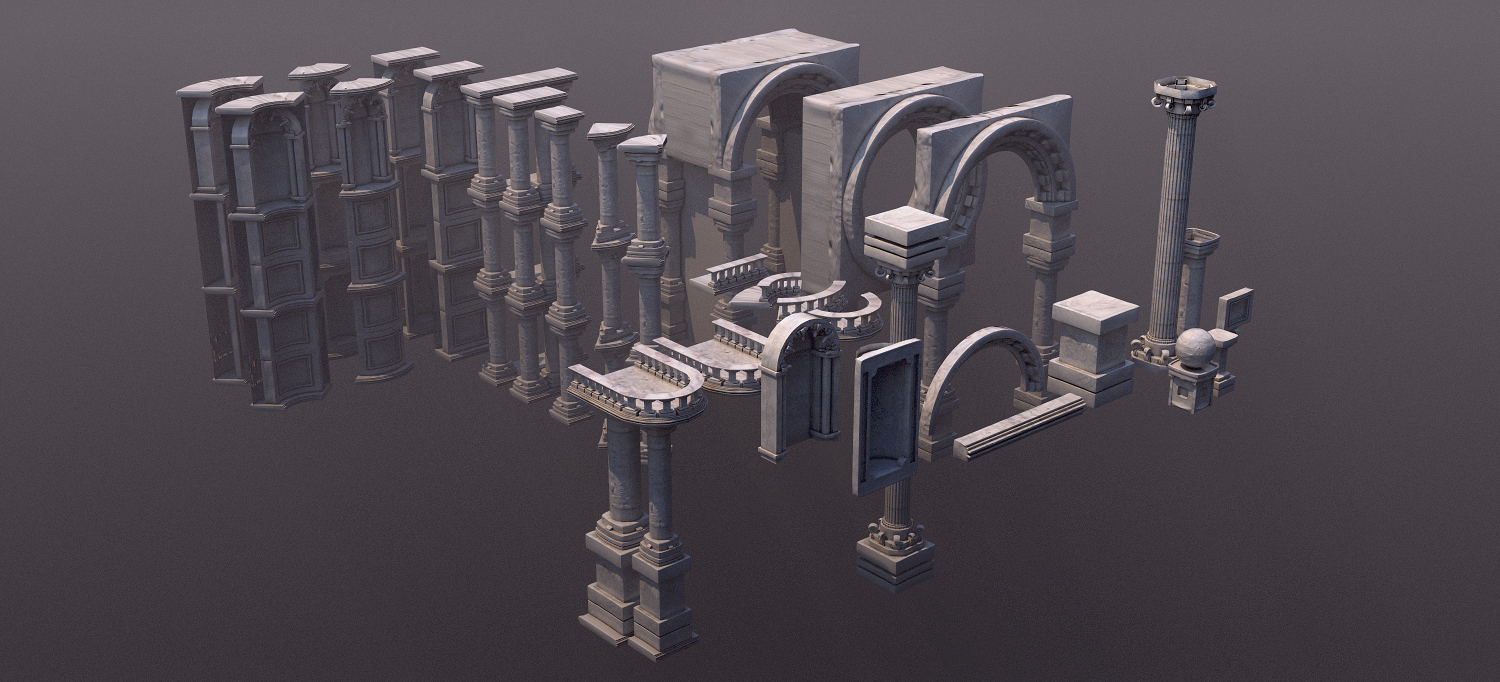 Then I honestly gathered them into a single column and copied it four times.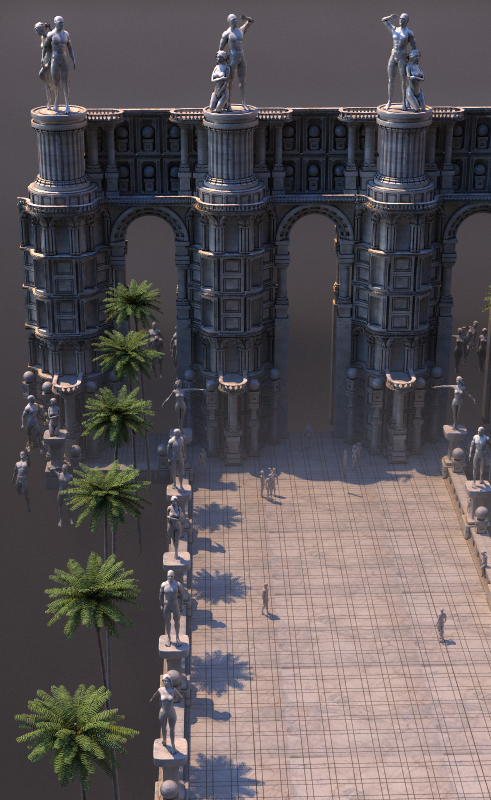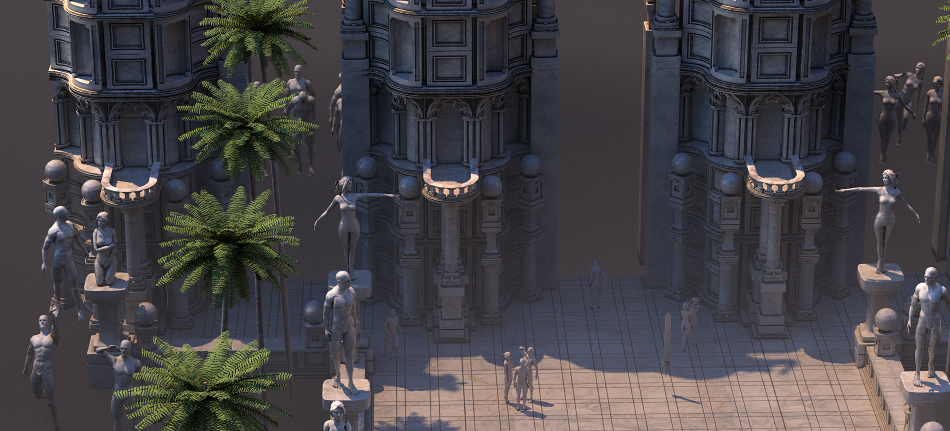 There is a bridge leading to the columns and surrounded by some greenery. It is of three types: cypress, palm and tree-fern. I guess you see the old method of creating when leaves are planes with textures and transparency.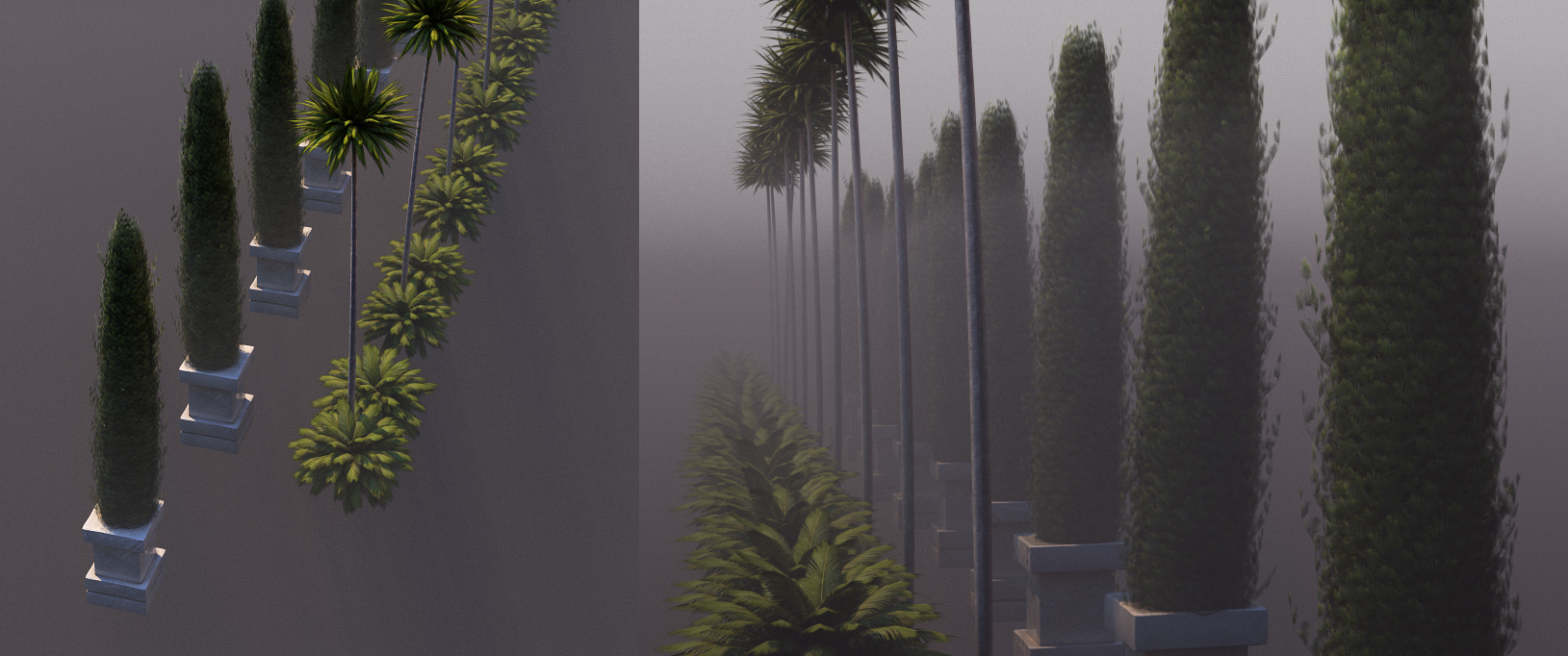 I put statues in different postures along the bridge and on the roof: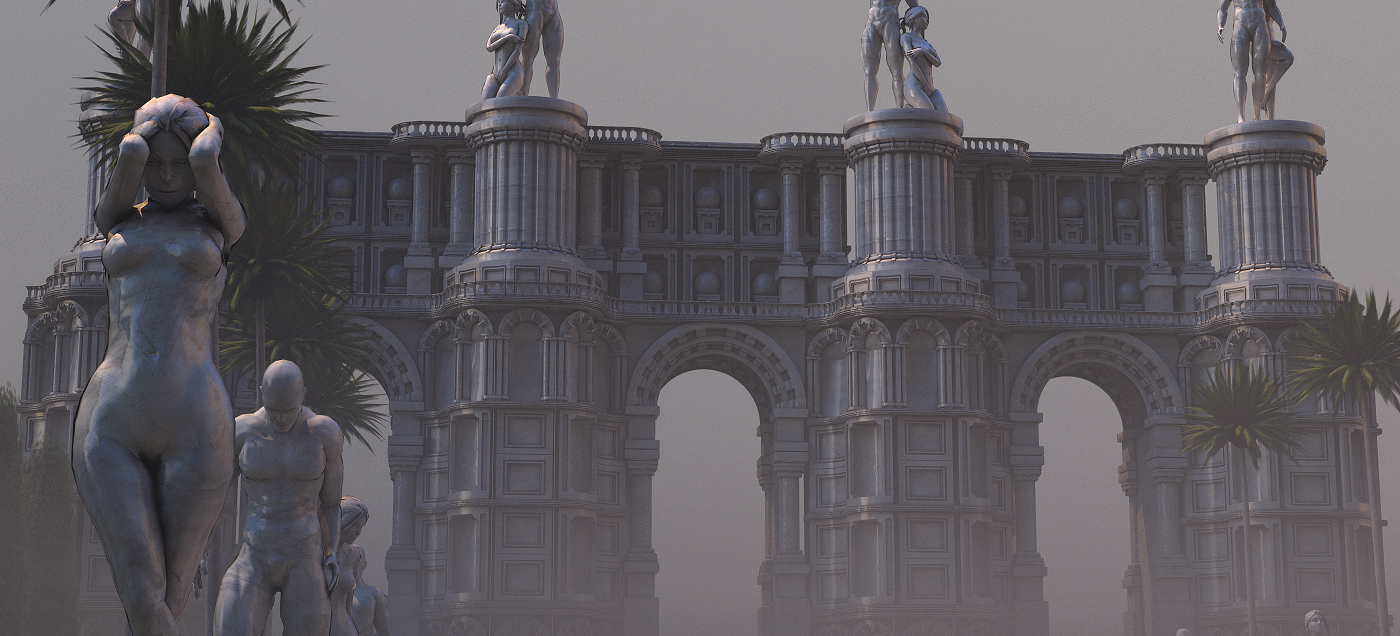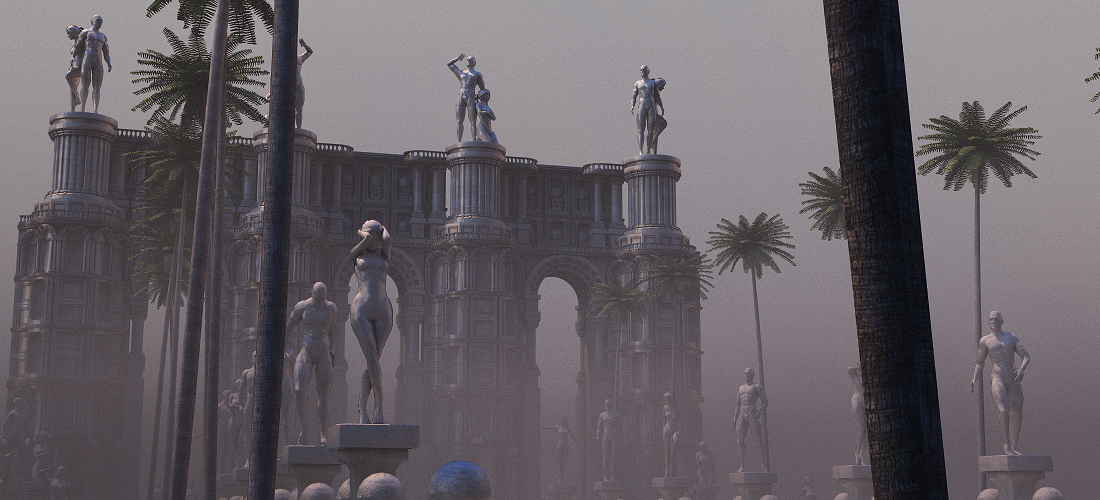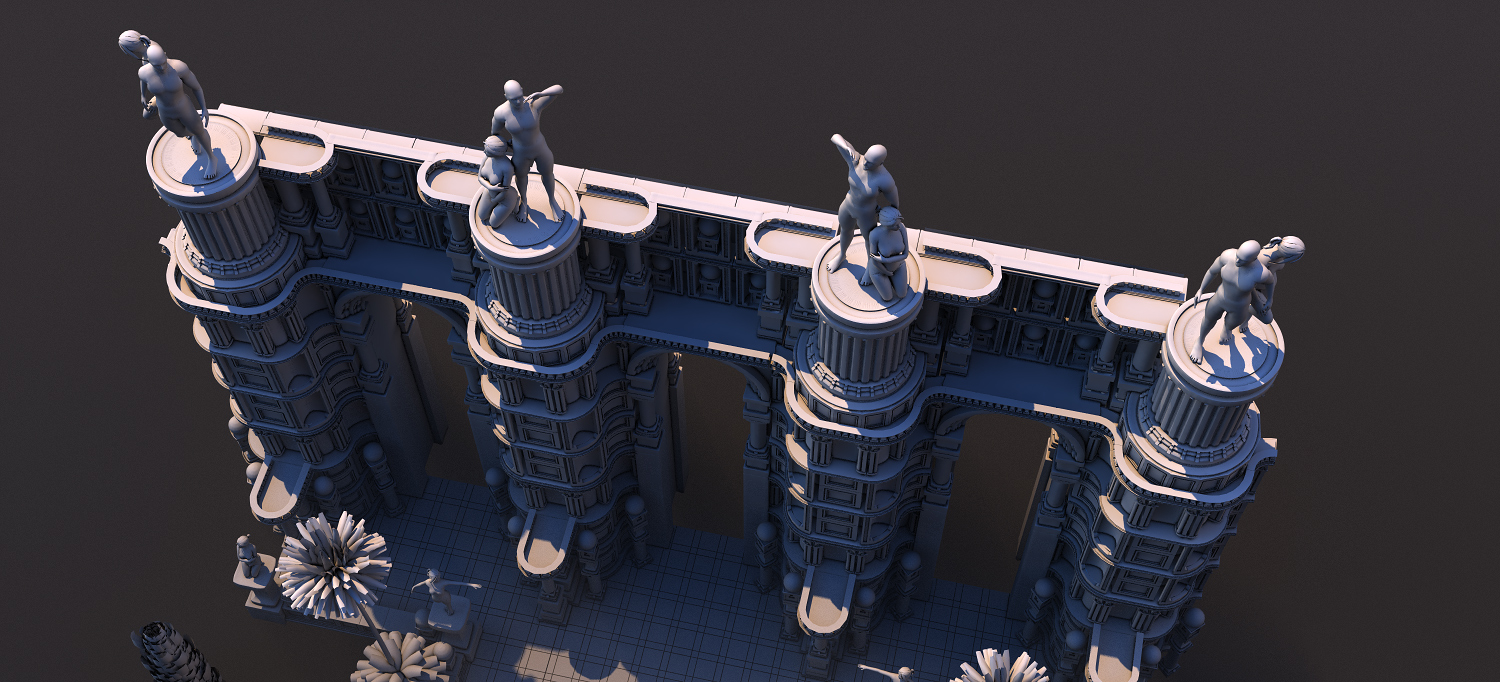 As a result I got this scene: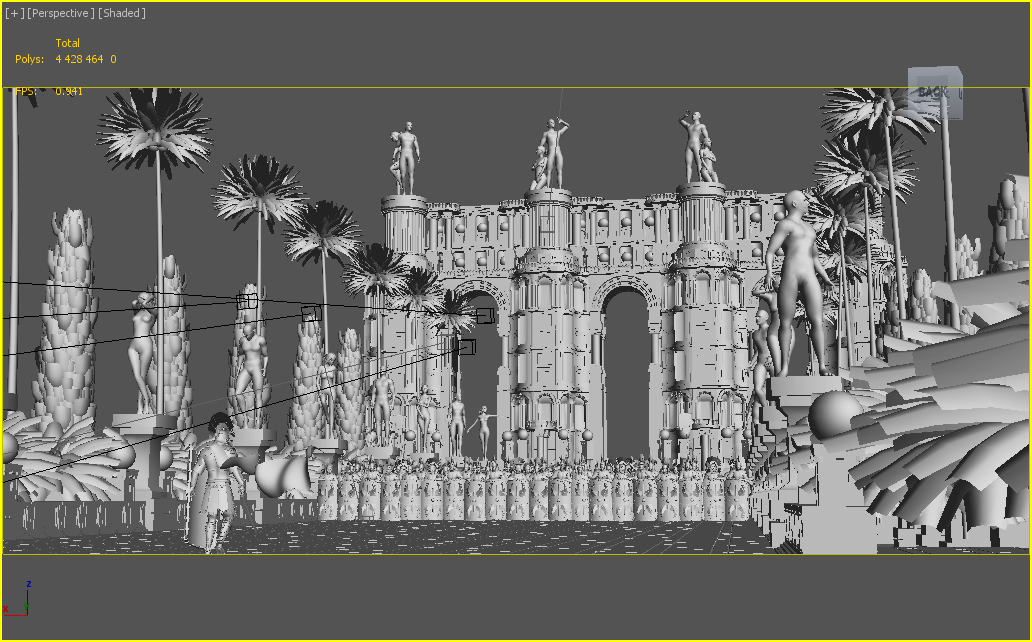 Unfortunately, competition supposes only one angle. Since I couldn't show the whole scene from different angles, I chose the most epic one – from the front, with a soldier in the foreground: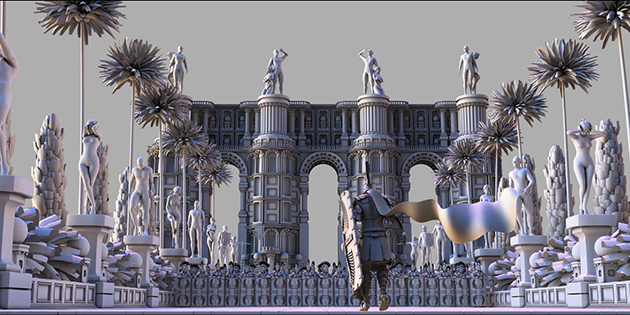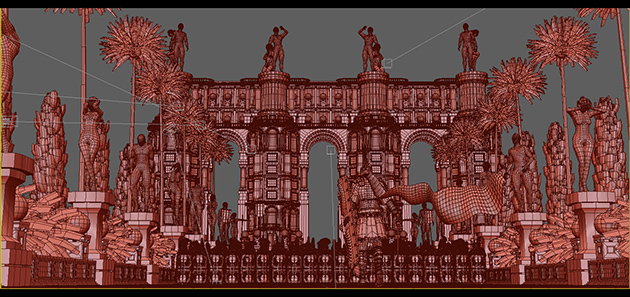 Then I started rendering process. This time I made fog using V-ray Environment fog. After rendering I got the following result: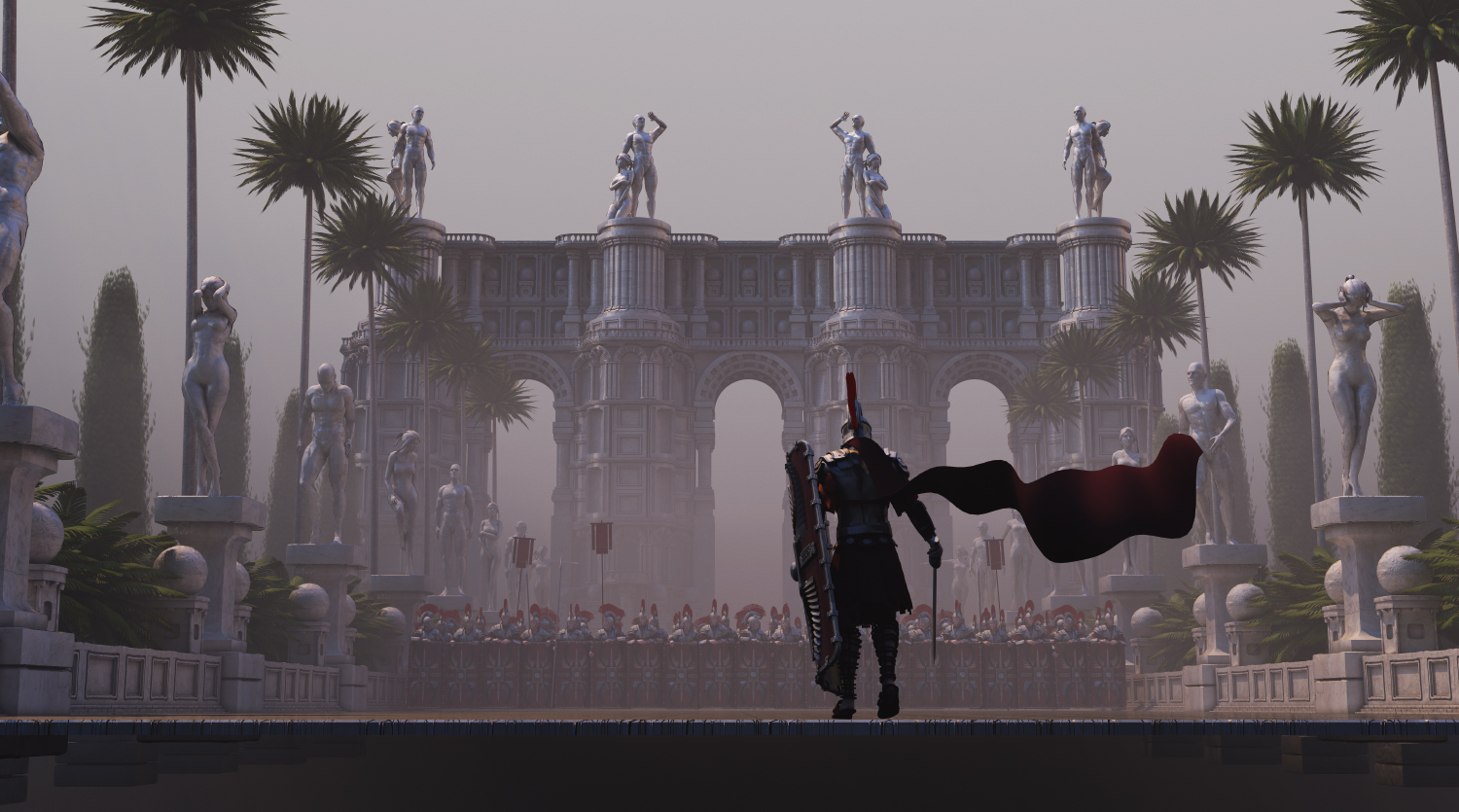 Several additional passes:

I could have stopped here, many would have liked the results. But such render looks boring and regular for me. I decided to draw nothing, but do the following:
Using Magic Bullet Photolooks plug-in I added bloom first: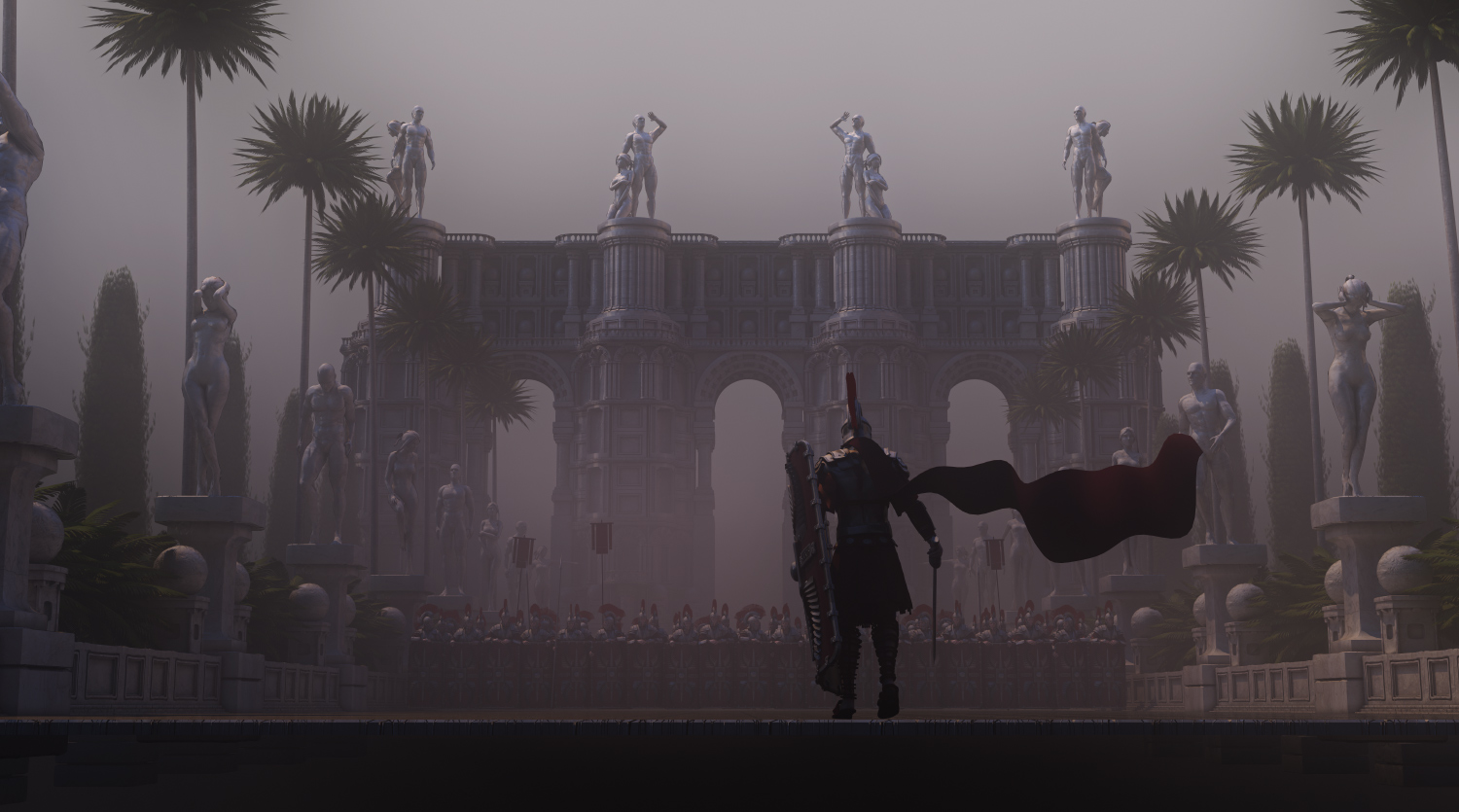 Then I filled the image with brown color in overlay mode:
Next came another experiments with Photolooks, I applied Color Dodge and got red sky in the background.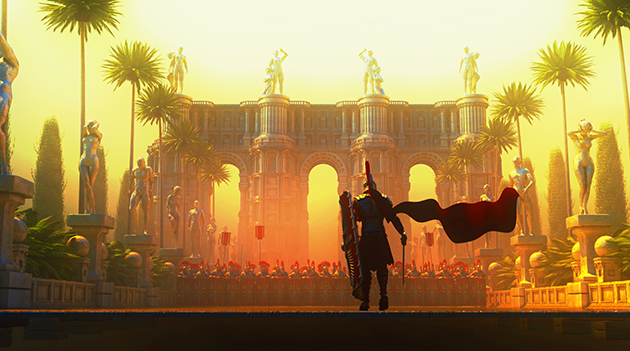 Still, I couldn't help drawing the render: I changed slightly the upper contour of the building and added a barely visible city on the horizon and some smoke. After all this manipulations I could lay on the passes to highlight the details.
RawGlobalIllumination – 08% multiply
RawShadow – 04% multiply (with inversion)
Reflection – 14% ColorDodge
ReflectionFilter – 42% Color Dodge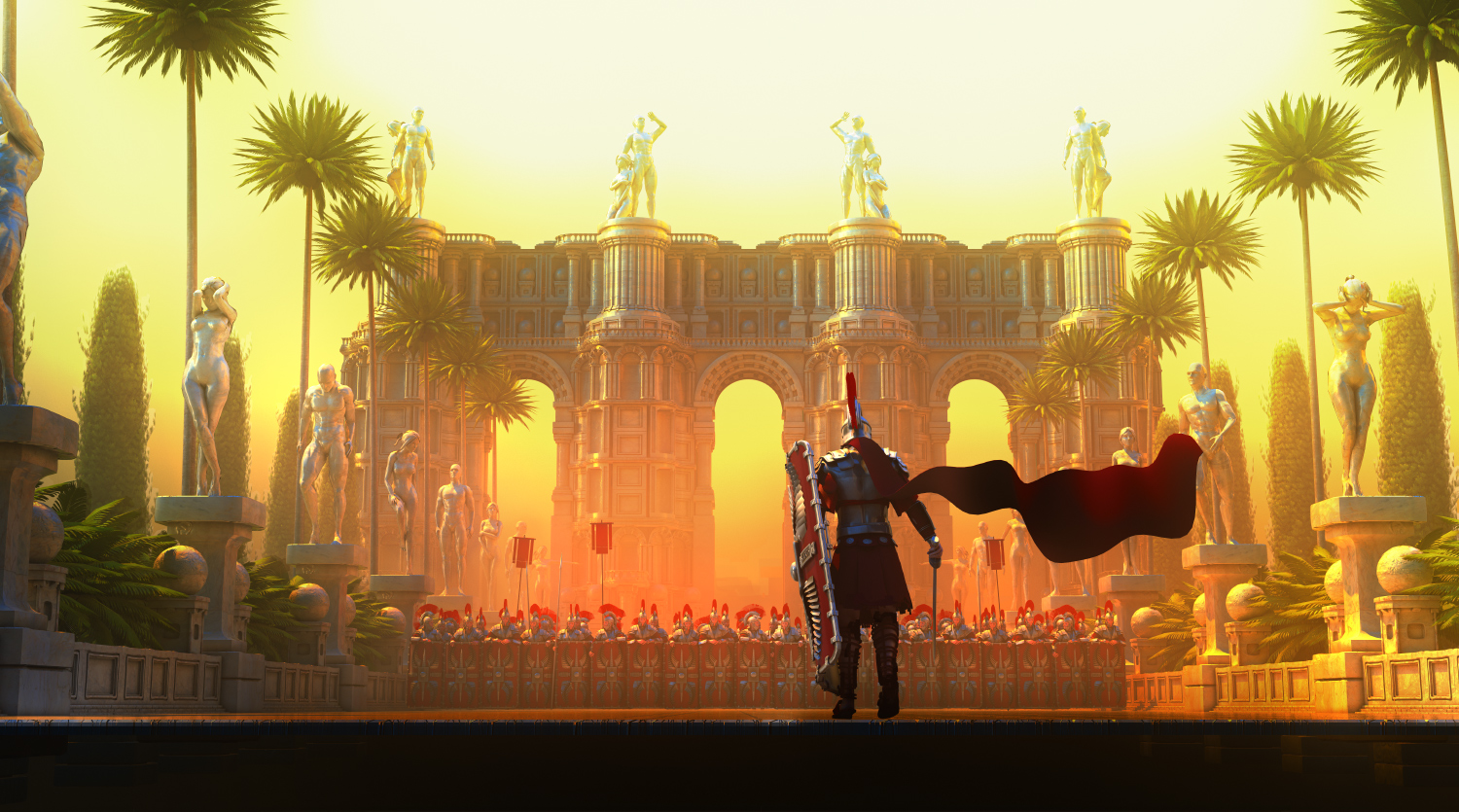 Now we adjust color balance and add inscriptions and black stripes. Everything is ready!