Hi all! In its present form it is a short video and a series of illustrations based on the popular animated sitcom "Futurama." This is like minimum programme for me. I was thinking on a video that would be like a movie trailer, plus illustrations. But time has changed my plans, at some point I realized that it would be hard to create a trailer: too big material and it wasn't so clear what to do next. I was satisfied only with a model of shuttle, so I decided to start a "ship and space" series of illustrations. It cost me less time and energy because you can always create 3D space using NASA photos. I made a few pictures and didn't remain satisfied with them. So I started expanding the theme of the series: I put the space shuttle in the streets of the city of future as well. And only after this I decided to animate the shuttle in the city. And so the video was created.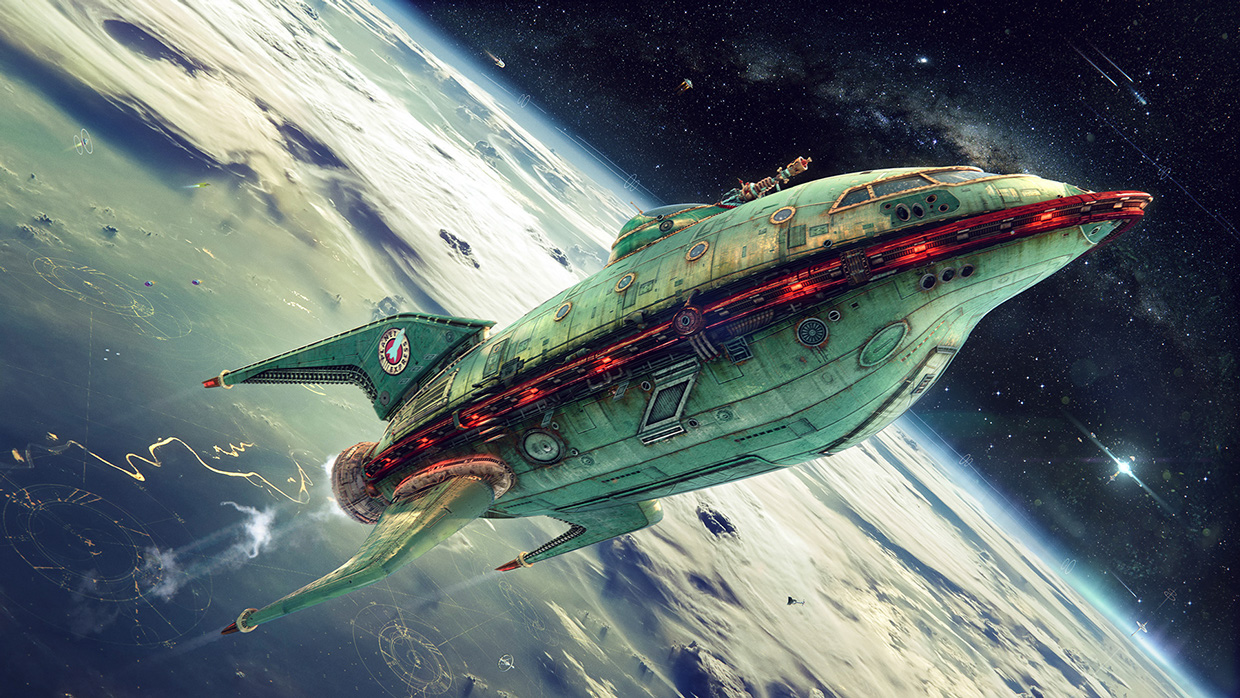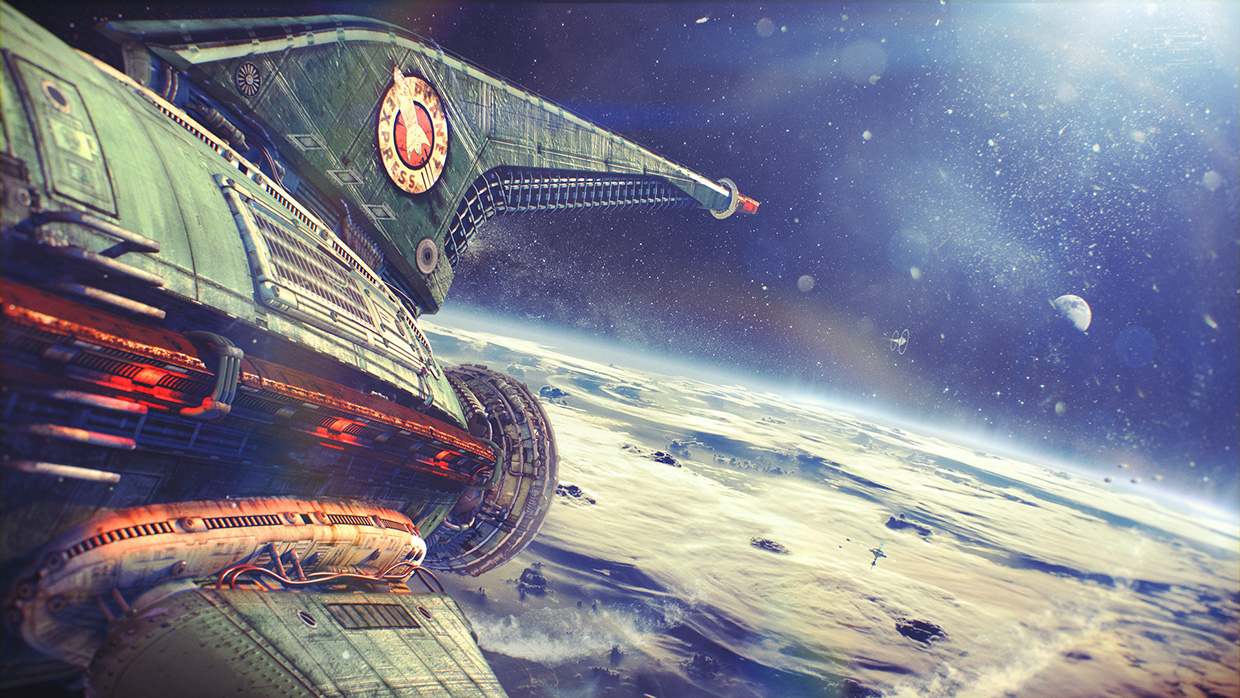 It was interesting to see how a famous cartoon may look in a more realistic format. Because everybody know only 2D "Futurama". This video is a result of my passion for retro futurism and this sitcom. I can't say that I'm completely satisfied with the result, both stylistically and technically, and in the total amount of work done as well. But this is normal. If you are satisfied with your work, it is difficult to find the motivation for professional growth. Perfectionism – it is a great quality if you want to achieve better results. On the other hand, it requires a lot of time, and to finish the project I had to strike the happy medium. I haven't decided yet what to do with this project next. I'd like to think that this is not the last "Futurama" thing I've made. To come up with a decision you need to take a little time out; and I did it.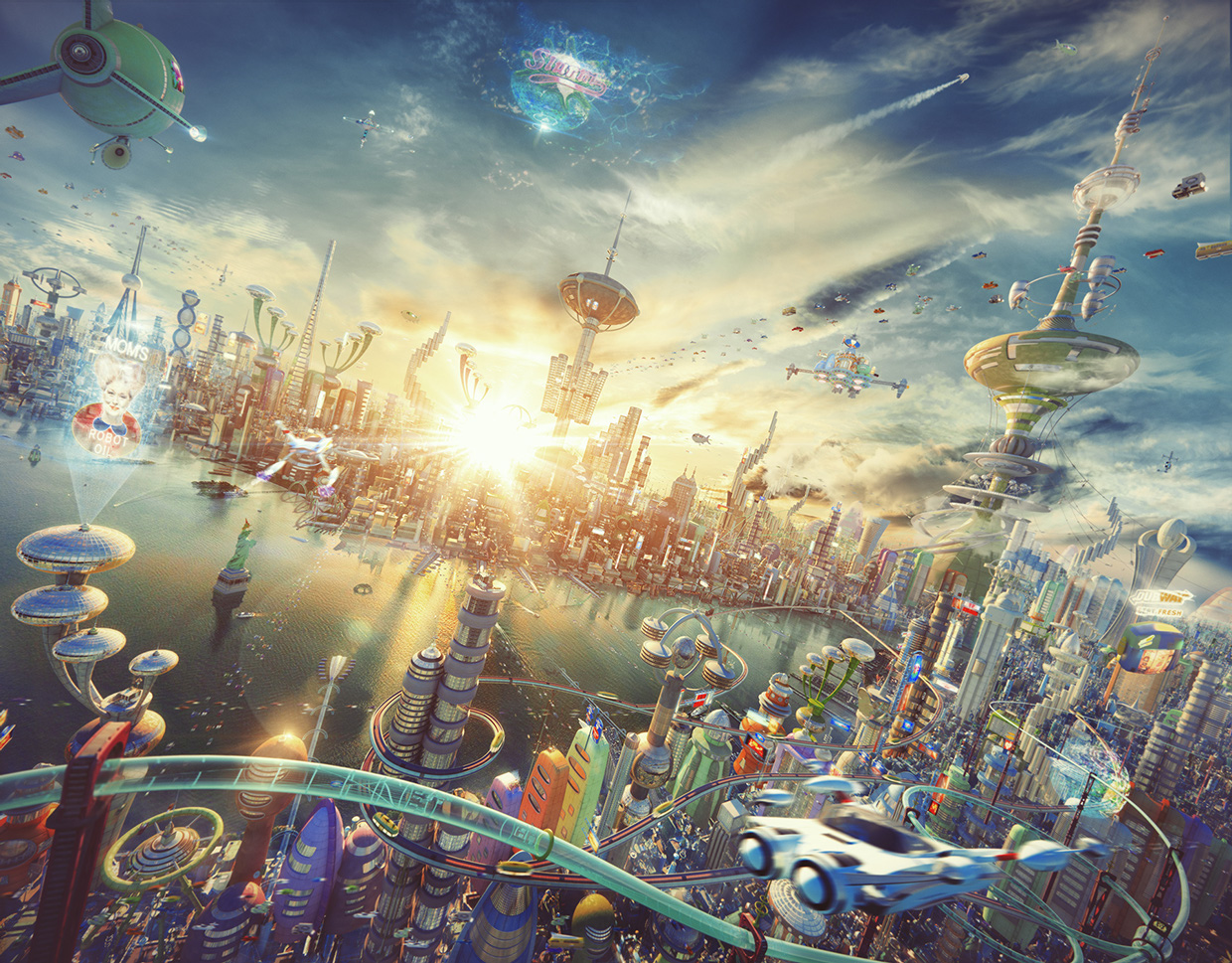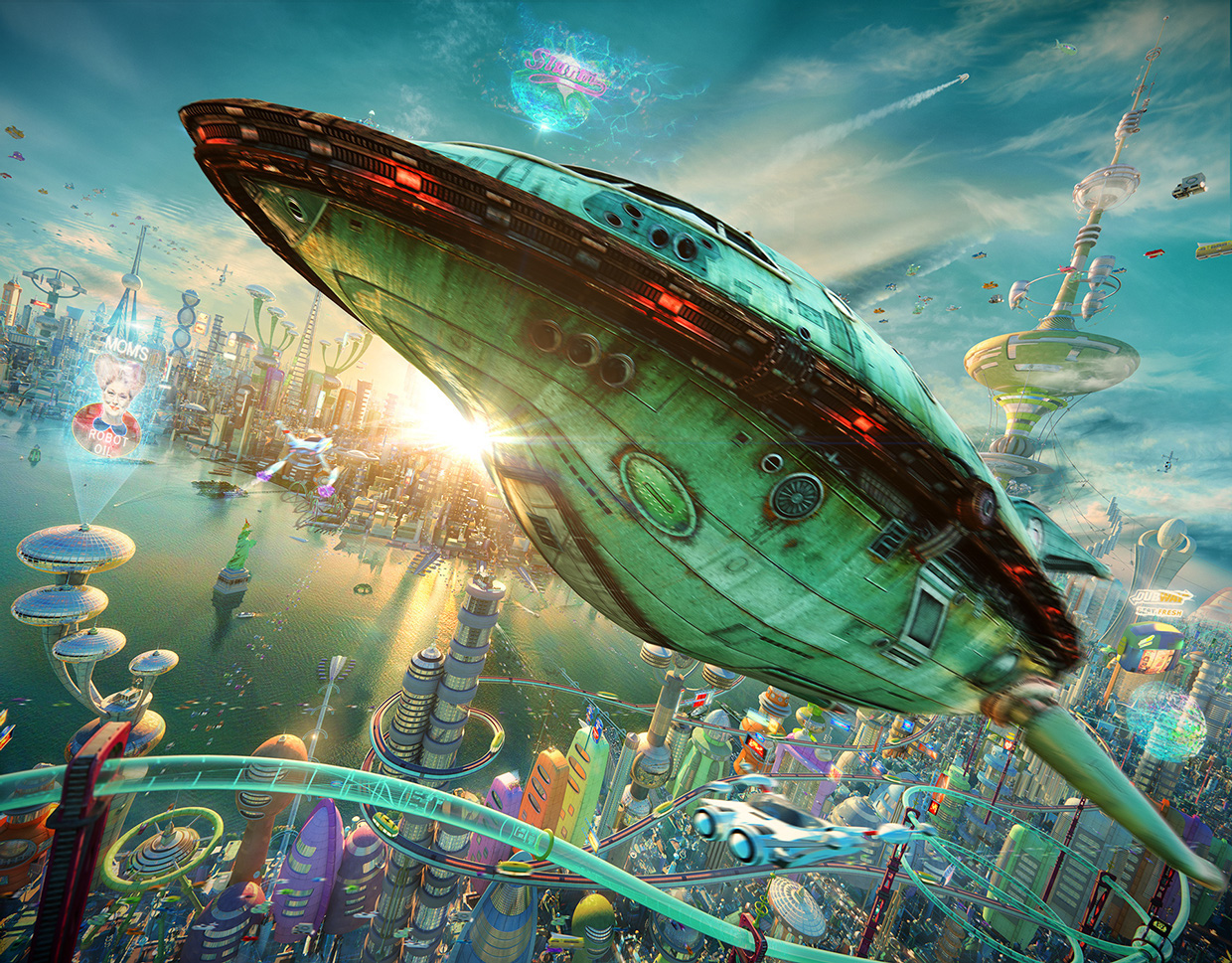 So, it all started with "Planet Express" office building and its surroundings. I'd like to mention that the building itself doesn't appear on the video – I had other plans for it.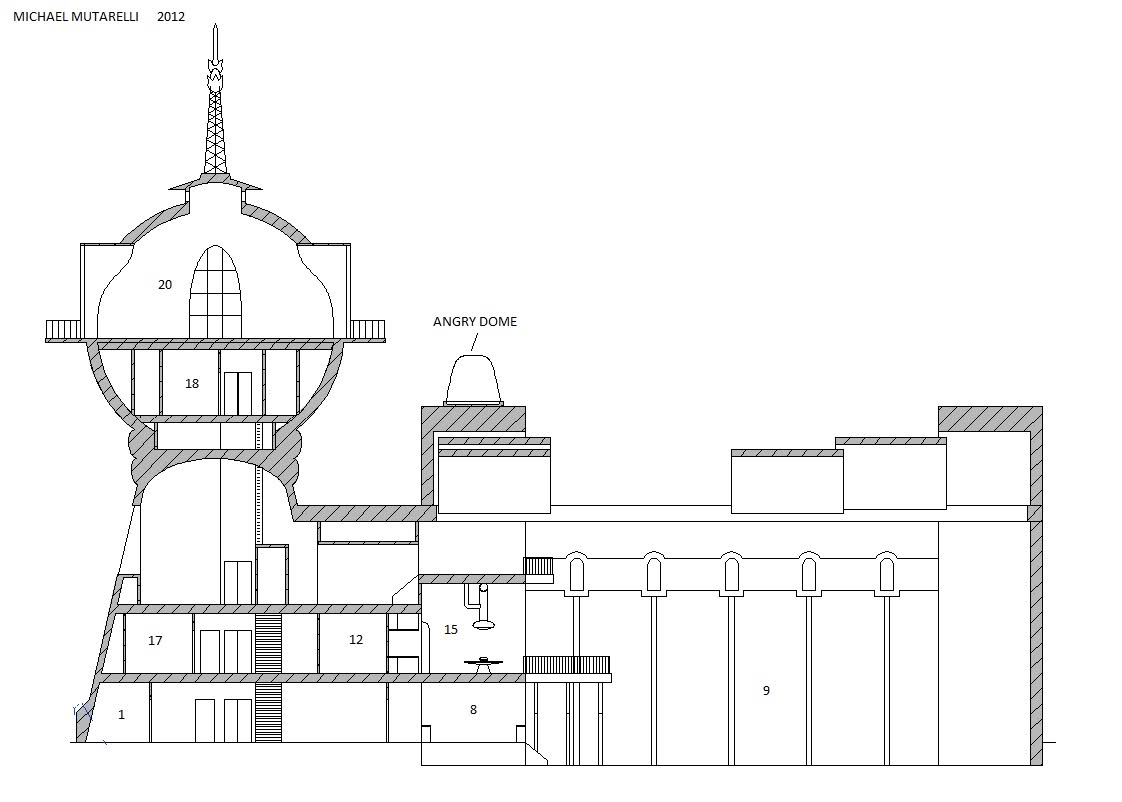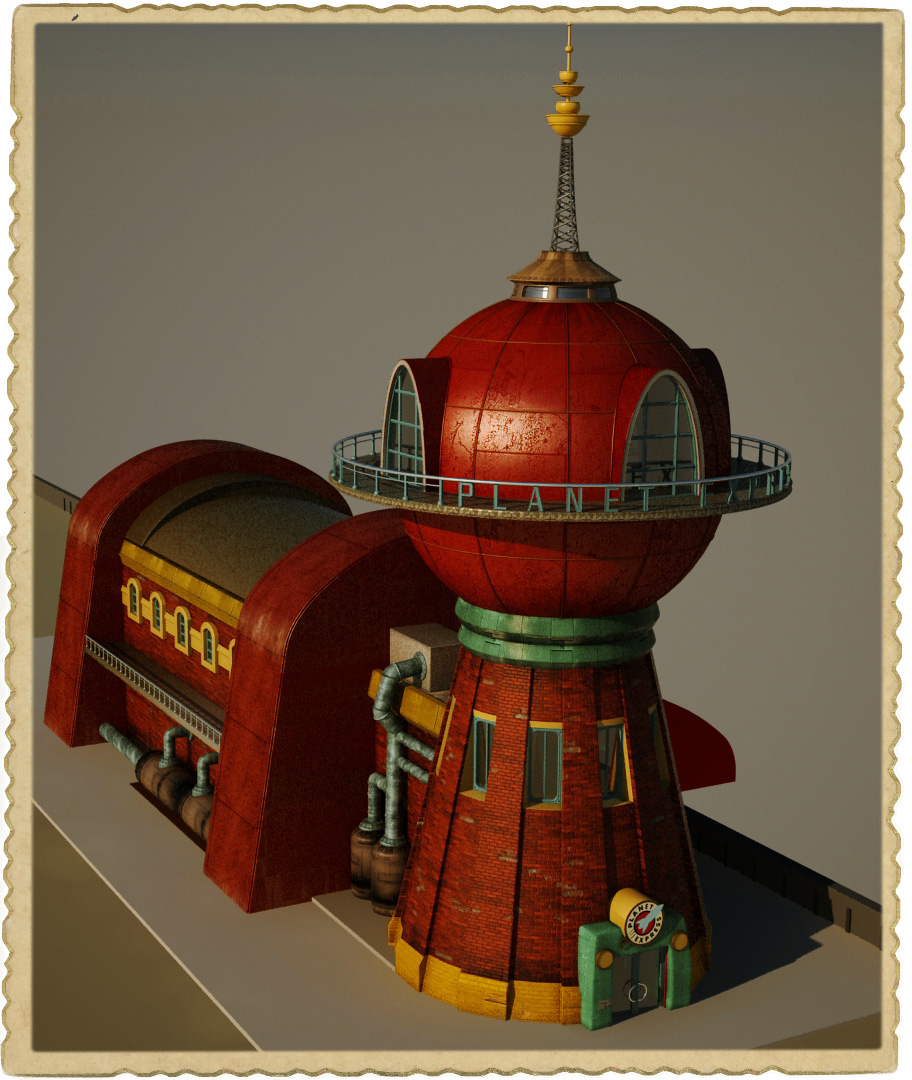 The next task was to create architectural environment. I divided it into two parts: creation of architectural landmarks (mainly, distinctive skyscrapers that form horizon), and drawing large urban blocks. I carried out the first stage in a very unsophisticated way: just transferred some buildings from the cartoon into 3D. I was using cartoon frames as references, trying to keep this typical "pot-bellied" form. As a result I got about twenty buildings.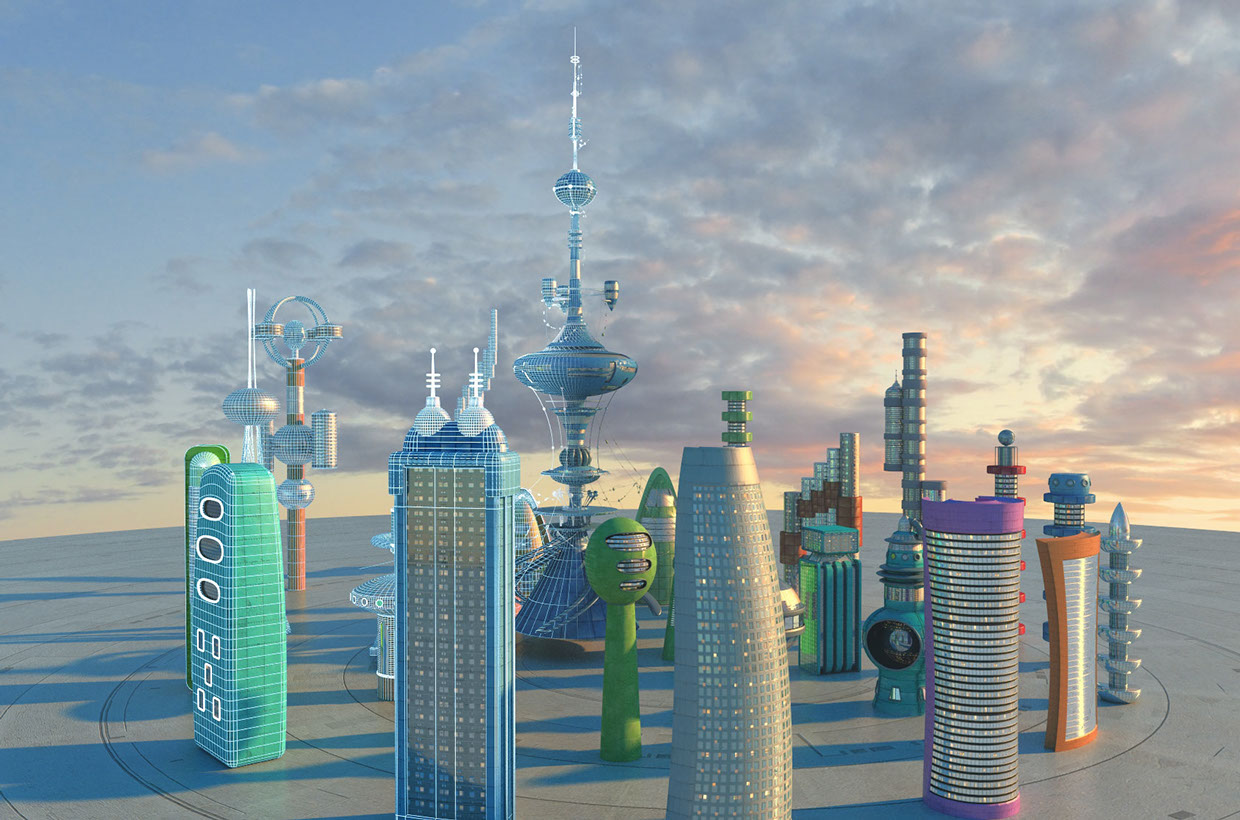 The second stage was more interesting. A lot of procedures and formalities were necessary here. Since I had a lack of knowledge to create a city, I chose Ghost Town script as a main tool. Using only one script tool, I modified it to achieve the desired shape of the buildings. However, I couldn't have solve the problem using only one script. After creating urban blocks, using PFlow and Multiscatter, I decorated the roofs of the buildings with various elements (tower tops, aerials, etc.). Next, the block was converted in proxy. I used the pictures of skyscrapers for texturing the buildings. There was no need for special detailed elaboration and accuracy – this part of the city wasn't designed for close angles.
Wires and other similar service lines were generated with the help of Cobweb and WireBundler scripts.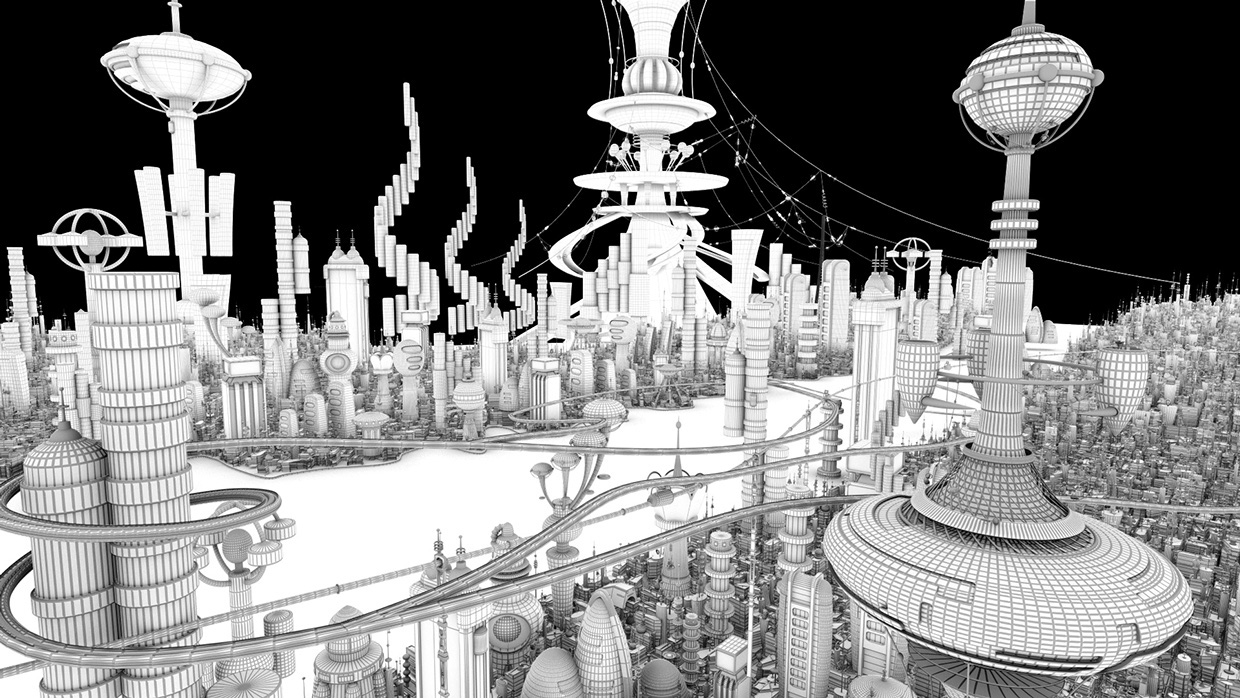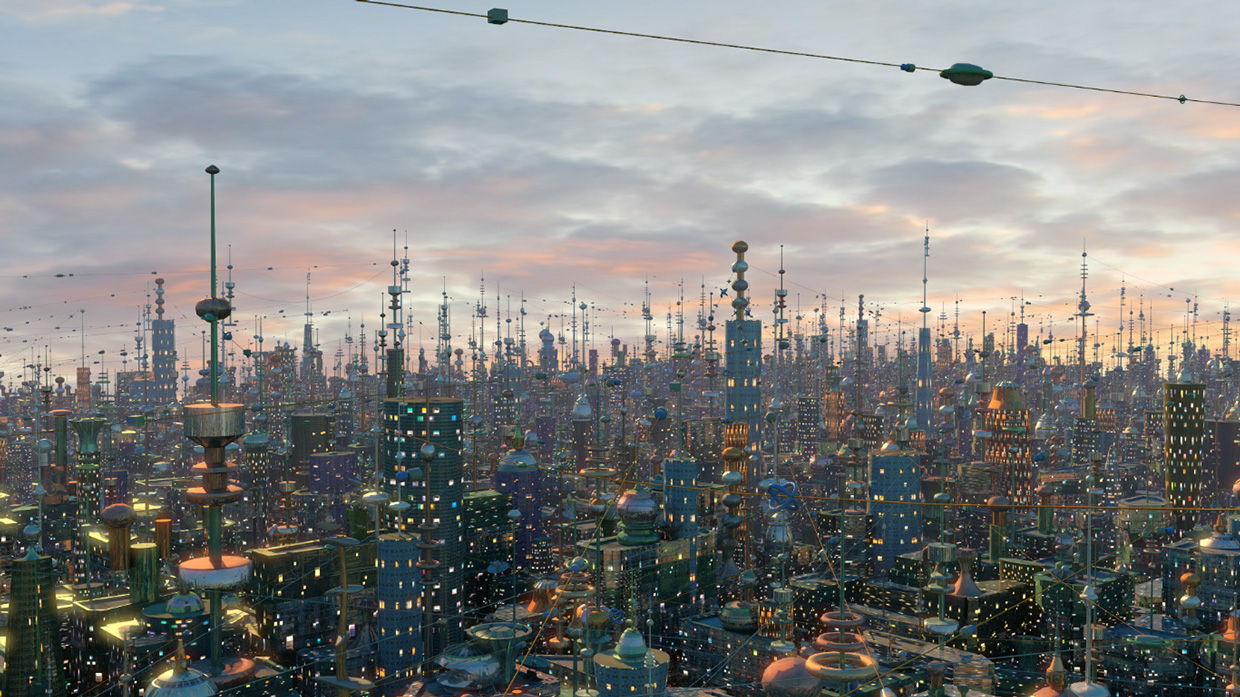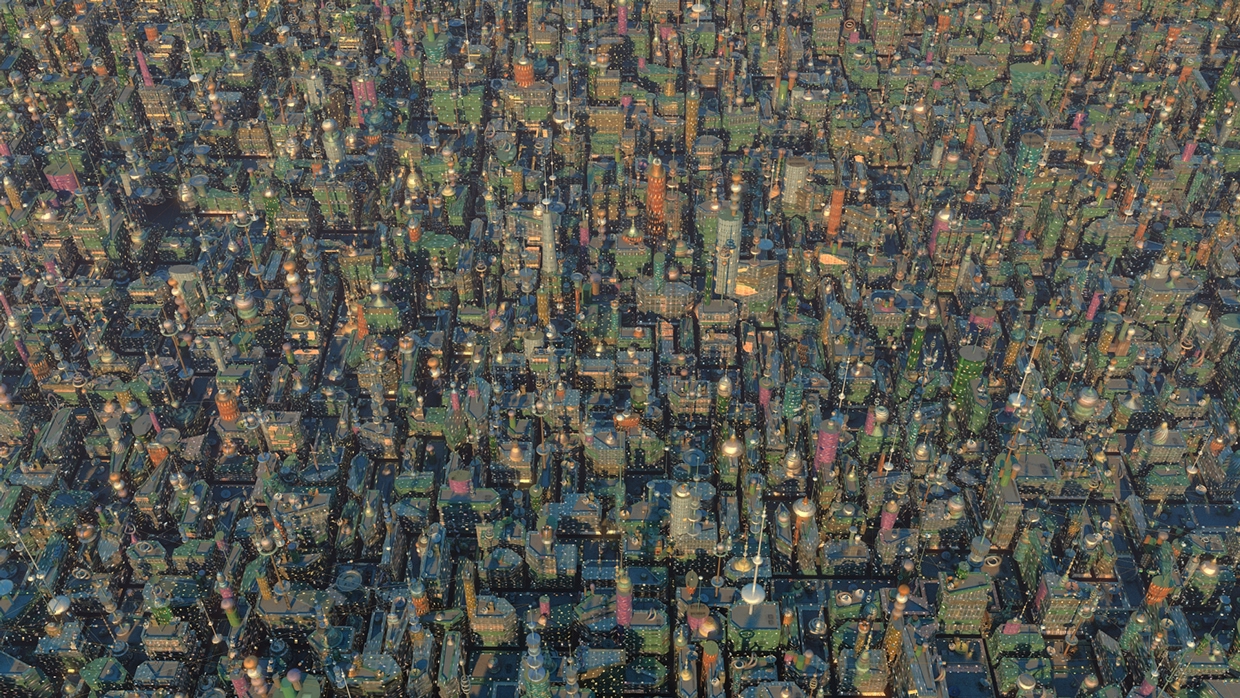 To animate billboards in the city I downloaded from YouTube a selection of advertisements of 60-70x.
Holographic advertisement deserves to be mentioned separately. As a prototype of "Mom" I used the image of Meryl Streep.

The effect of the head falling to pieces was taken from the movie "Total Recall". To animate the rest of objects I used PolyFx script.
It was also a complex task to create transport vehicles. Flying cars are modified vintage automobiles (we have retro-futurism after all).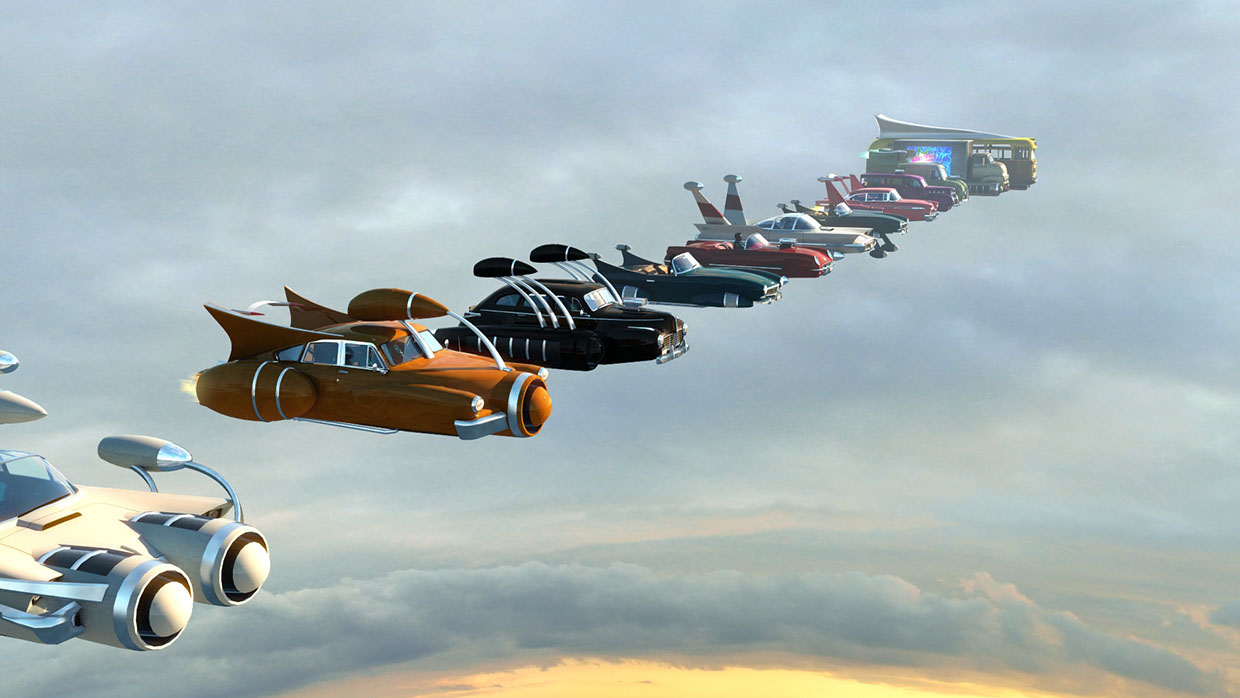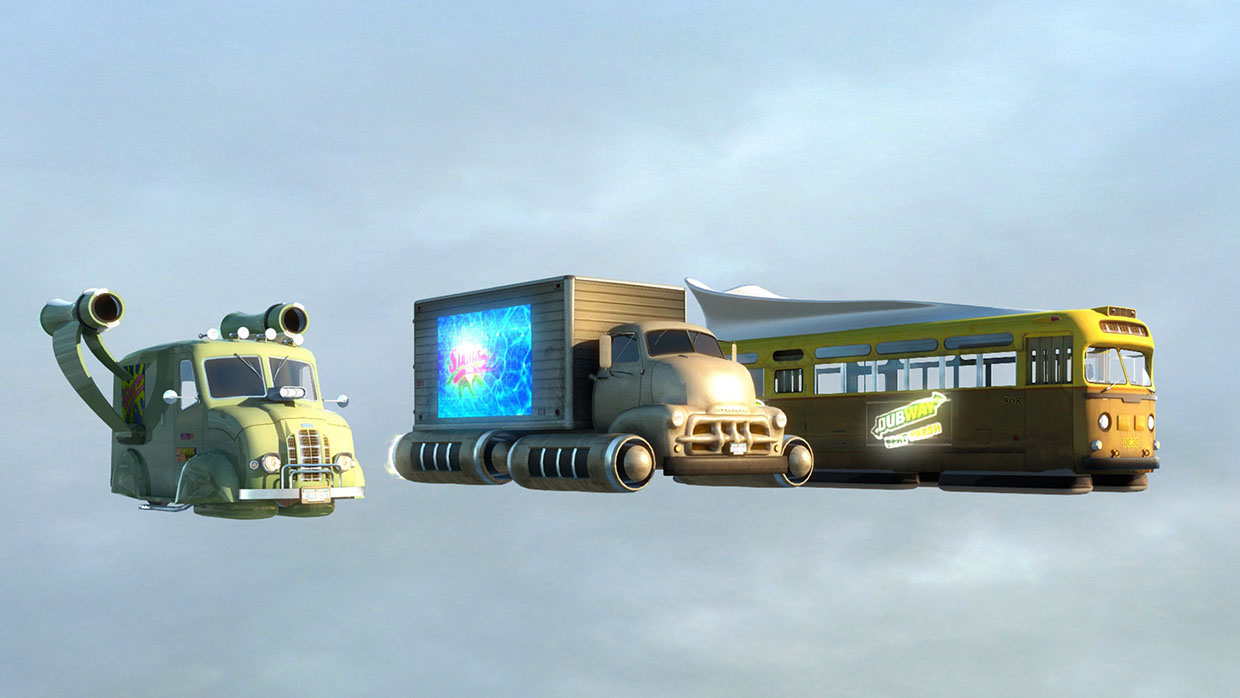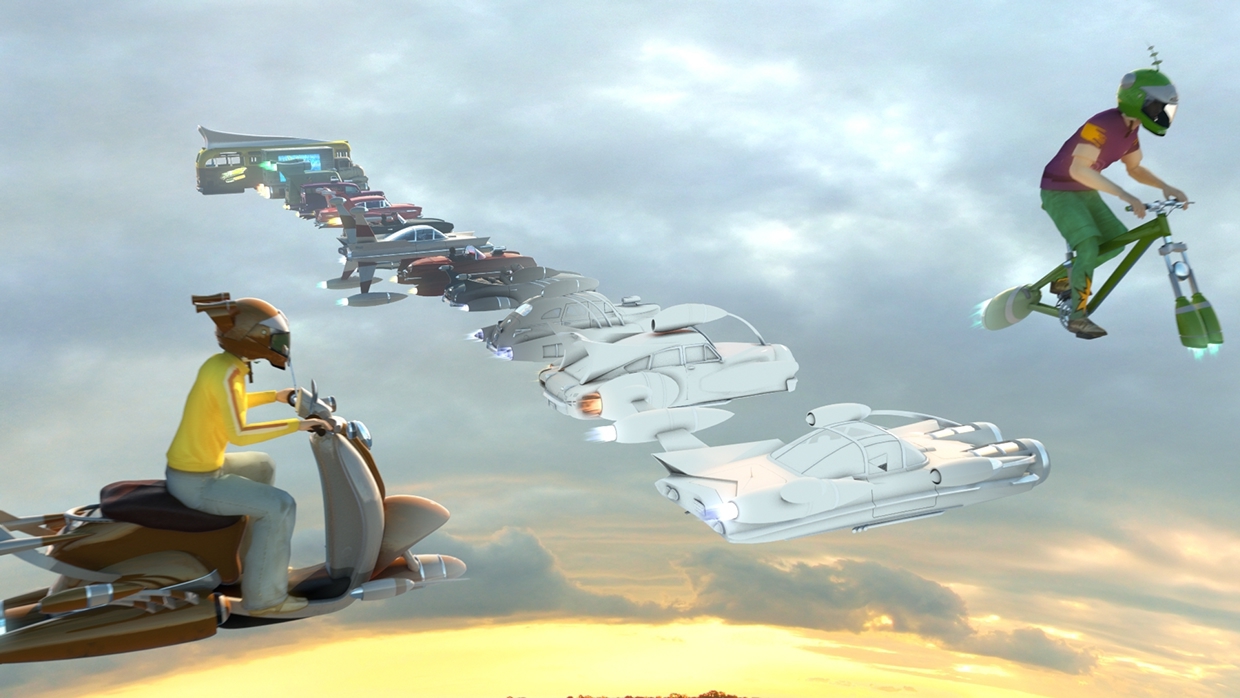 It was inappropriate to make traffic in the background using full-fledged car models – each of them took only a few pixels on the screen, – so I rendered a separate long strip of animated traffic. There is also a water transport in the video: I used the same automobiles with a sprite foam tail attached. And the monorail, of course. As well as pneumatic transport and elevators on the buildings. Everything was animated by traditional methods: Path Constrain with key shift to randomize movements.
When creating Planet Express space shuttle it was necessary to keep its original rotundity, at the same time it shouldn't have looked as cartoon. Therefore, I decided to use the elements of real space shuttles everywhere where it was possible. My technique is quite traditional – polygon modeling, texture mapping and coloring in AdobePhotoshop.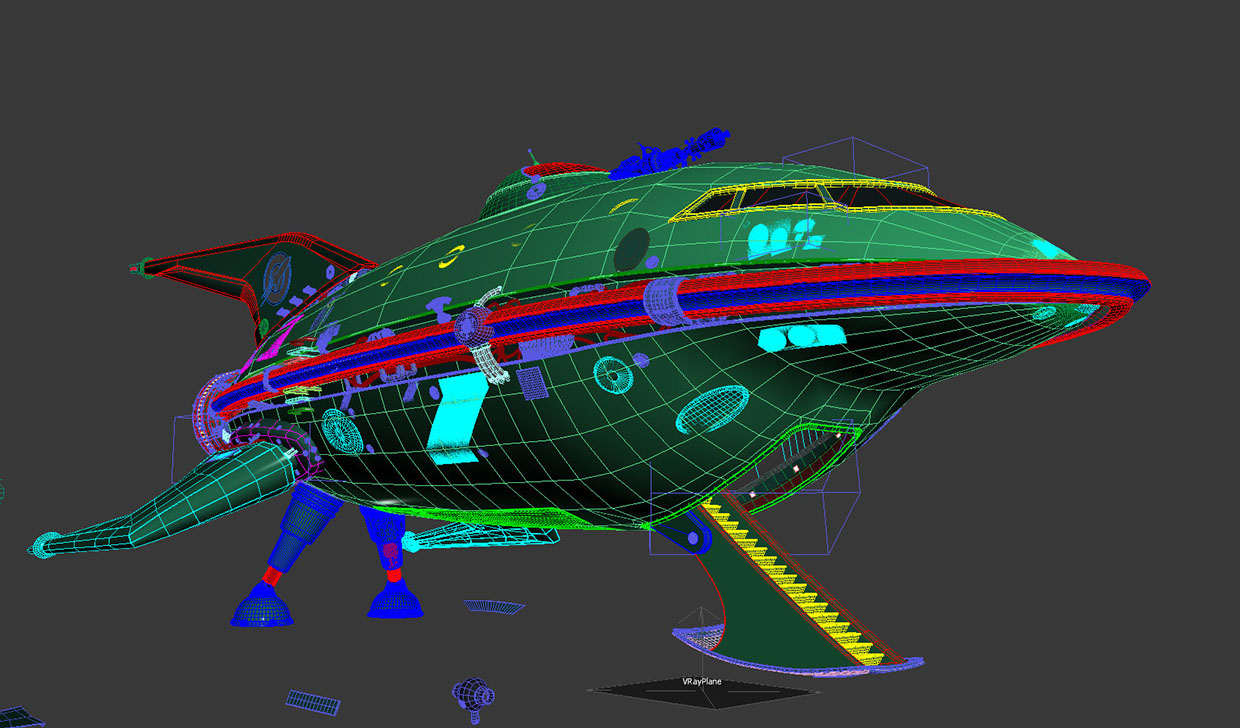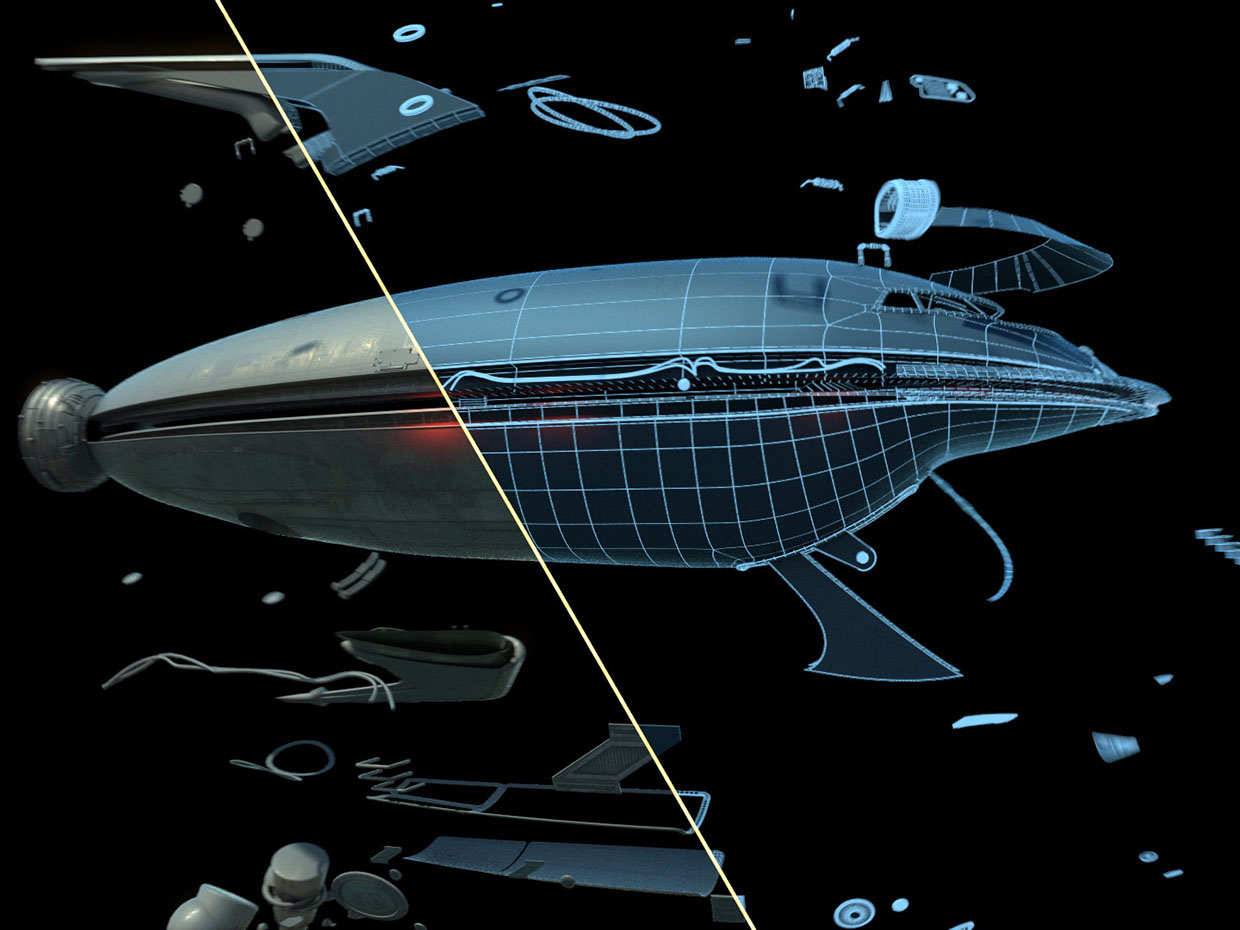 Shuttle flight
And a few words about rendering and assembling. The scene was rendered at one go. Only the shuttle, some transport and holographic advertisement were performed separately.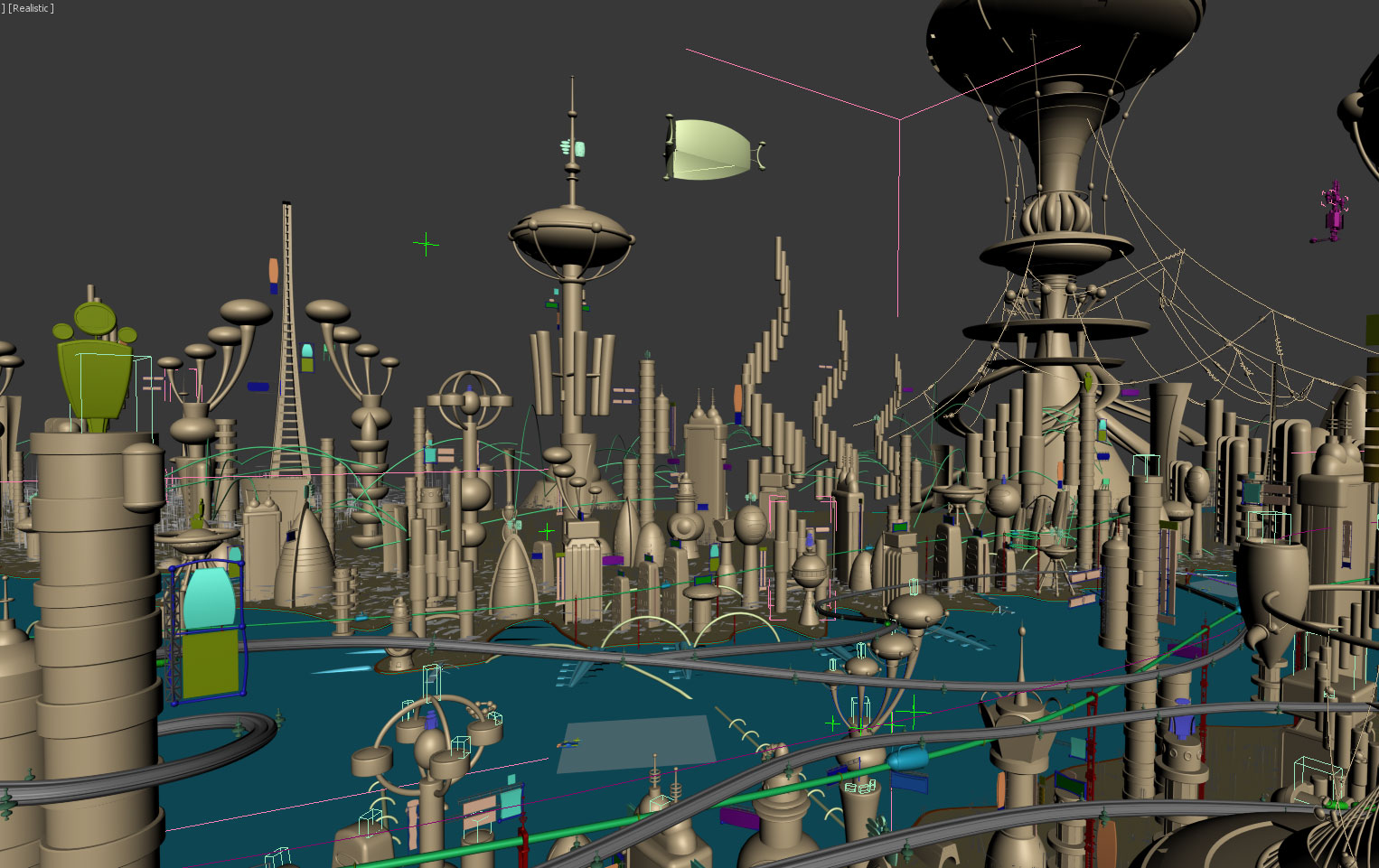 I entrusted assembling and compositing of the scene to The Foundry's Nuke. To a certain extent 3D was also used (sky "on the ball", distant shots of the city and distant traffic). Also I used in Nuke Optical Flares and ReelSmart Motion Blur plug-ins.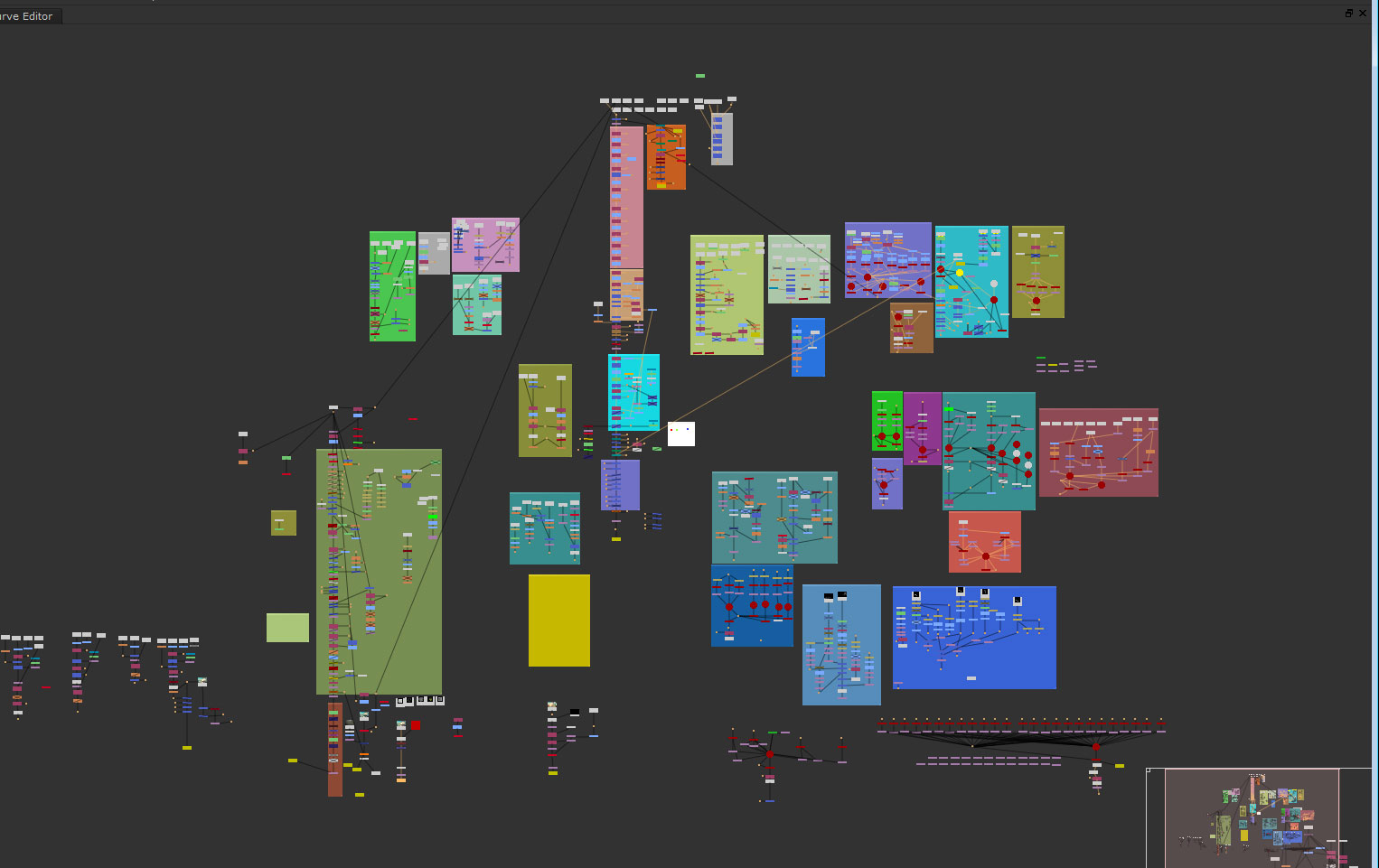 When making soundtrack I used Sony Vegas. Unfortunately, I'm only a novice in it, so don't expect for any my revelations here. Sound samples were taken mostly from Freesound.org.
In conclusion, I can say that it was an interesting experience, both creative and technical. I've learned and tried a lot of new things and tricks. I hope that my project won't be over at this stage and I will find inspiration to continue it.