I wanted to take part of Hum3D legendary car competition and I decided to make Nissan Skyline. I remember when I was a child and I played in my dad´s garage. There was an awesome poster on the wall and in that poster was the legendary Nissan Skyline -72. It was on a race track somewhere in Japan and it had small raindrops all over the car which make it to look like it was covered with diamonds. I was about 7 years old that time and it was the coolest thing I ever seen. I started to look more information about that car in the library and from that day on I knew that I wanted to work with cars when I´m older. This dream came true and I started my car mechanic studies and graduated. Knowing much more about cars now I can see that this car was so much ahead of it´s time. I´m glad that Nissan has kept some of the original designs in their latest models. The original poster is gone but I wanted to create this work to be similar of how I remember it.
Modeling
Modeling a car is pretty trivial and it took about a weekend to model all the important models. I also used a lot of references to get the best possible idea of the car. My concept also involved a race track so I modeled that too. I didn´t took the topology of my models too seriously and as long as the end results looked good then I was happy.
I also wanted to add some organic models to create a nice contrast between a mechanical subjects. The reason why I modeled the whole scene excluding the sky was that then then car would fit better to it´s surrounding.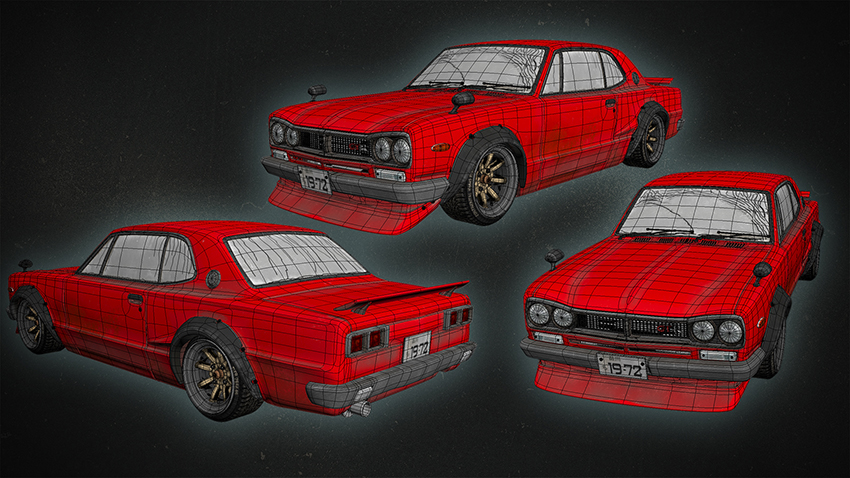 Texturing and shading
When the modeling was done I started to texture my assets. I wanted to add a lot of small details almost every model so I needed to uv unwrap them. I used Photoshop for texturing and about 60% was a hand painting and the rest 40% photo texturing.
Then I started to do some test with V-ray materials. I finally found the right material setup for the car. I used a VRayCarPaintMtl where I plugged my base albedo, specular and roughness maps. I also wanted to add small scratches so I made a looping scratch map that I mixed with the roughness map. Then I needed to add small water drops. I found out that using looping water drops normal map and blending that with the base VRayCarPaintMtl gave me a good results. However I needed to mask this effect so I painted a simple mask that masked out water drops that wouldn´t happen in real-world. Finally I blended a VRayDirt with it and that worked pretty well. I used this same idea pretty much everywhere in the scene.
The final touch was to model some actual water drops to place on top of the car. I used a simple PArray system in 3ds max to do this.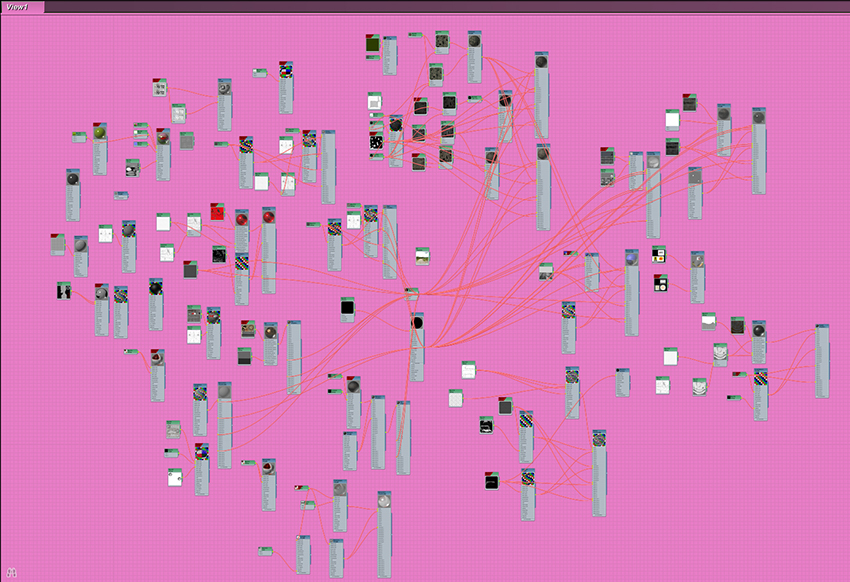 Fast testing
My previous projects have taught me that good results requires a lot of testing. Using offline rendering for that takes a lot of time so I used Marmoset Toolbag 2. There I could place lights and test different colors, textures and so on. Cool thing about Toolbag 2 is that it´s real-time engine that supports PBR so I got nice results fast.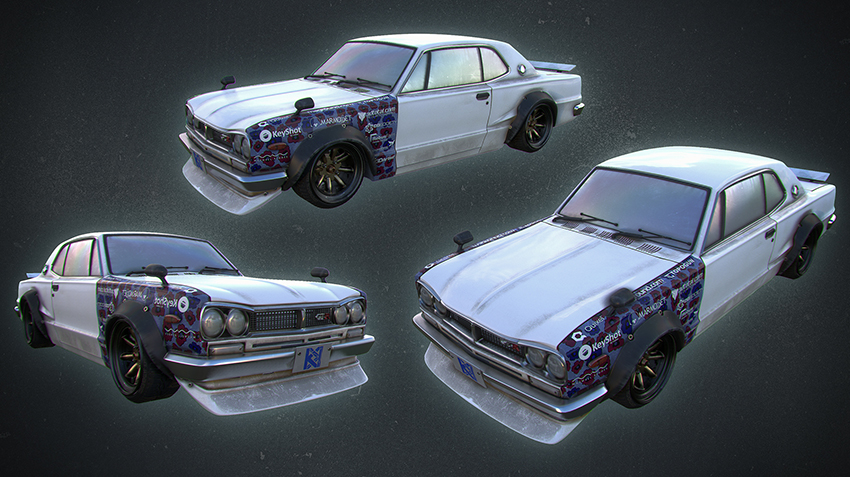 Final lighting
When I got a solid idea about the lighting I started to create that in 3ds max. I created a dome VRayLight and used HDR environment texture there to get the IBL system up and running. I also added a sun that was a sphere VRayLight. Then it was just testing to find the right settings.
Real-time engines are very accurate these days and I really like to use them along with the offline rendering. Making slow workflows faster is a good thing because then you have more time to use with more important things in your work.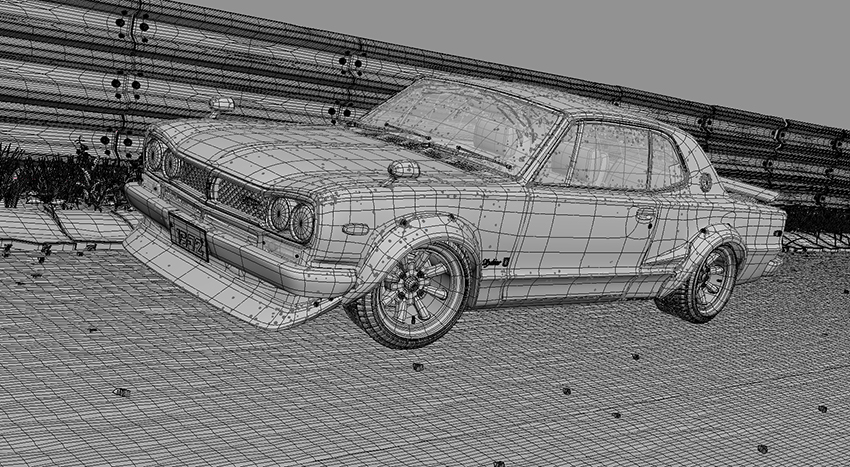 Rendering and color correction
I used V-Ray for rendering in this project. Settings were pretty basic. I turned GI on, irradiance as primary, light cache as secondary engine and added some render elements to be baked during the rendering process.
My test renders showed me that I needed to tweak some subdivision settings in materials and lights to get faster render times. I used my old dual core CPU for rendering and the final render took about 10 hours in 2200×1300 resolution.
Color correction was a pretty straight-forward operation. I rendered render passes like specular, diffuse, shadows, reflections, z-depth, ObjectID, GI. I also rendered a version with headlights on and blended that in the final process. That was about it.
Big thanks to Humster3D for making this competition happen and thanks all for reading this!
You can find more works on my Facebook page.
-Kimmo Kaunela