Hi everyone! We continue a series of short interviews with the best artists from Hum3D competitions.
Roger Tugwood, author of the "The School Run", will answer on six questions and give us a look behind the scenes of his work.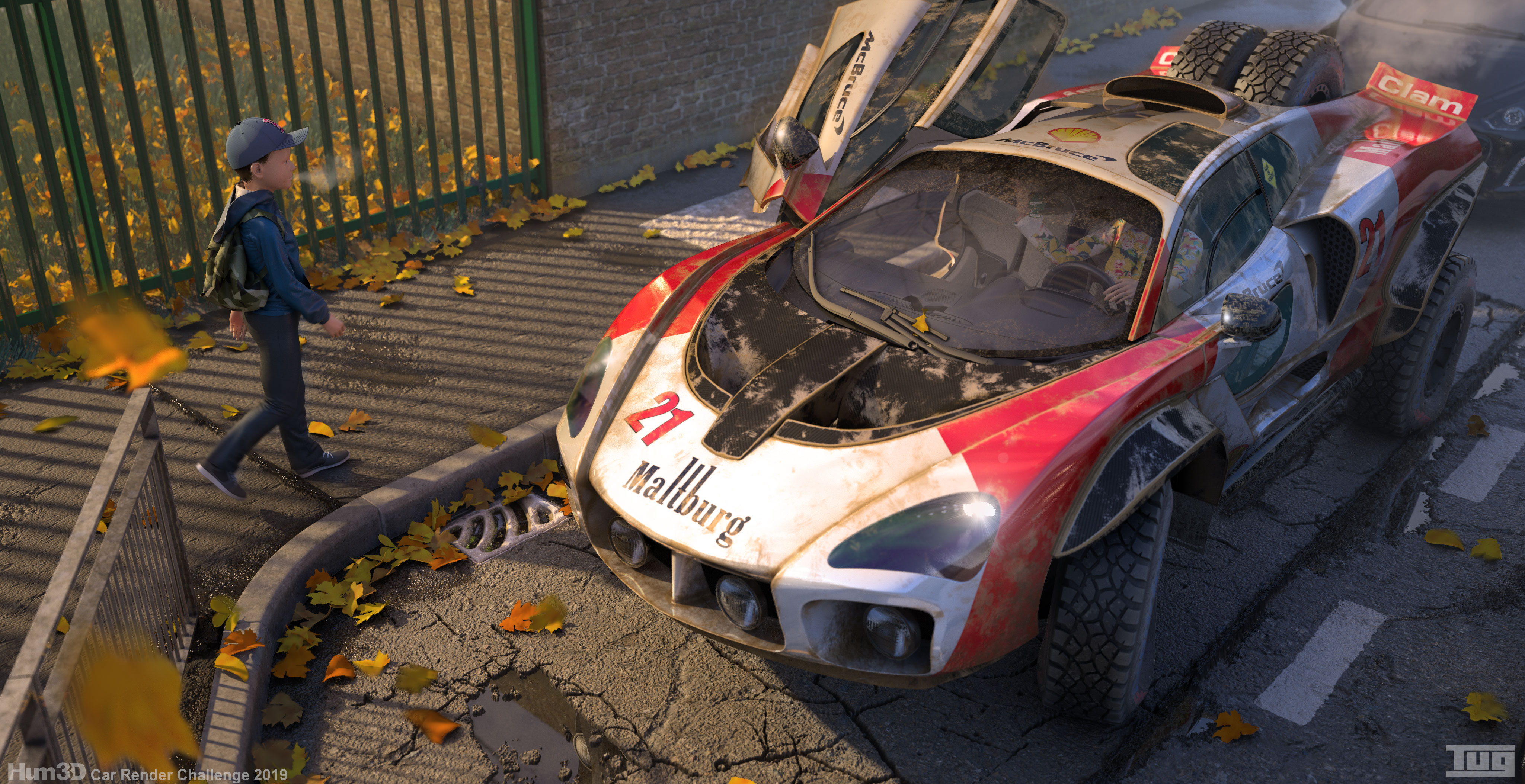 – Tell us a little bit about yourself. What do you do and how did you become a 3D artist?
I'm a 29yr old Senior 3D artist from Warwickshire working in product information. I've always been creative, drawing, painting and making things from an early age. I first got interested in 3D when I bought an issue of the 3D world back in 2007 (I still have the issue!). I was bitten by the 3D bug and went on to study Illustration and Animation at university. Endless hours of YouTube tutorials and plenty of trial and error and here we are!
– What's your favorite aspect of creating 3D art? Is there something you specialize in and enjoy the most?
I enjoy most aspects of 3D but I really enjoy texturing and lighting. It's the point when you start bringing your model to life, texturing your design to tell a story with each scratch and dent and then lighting your scene to convey a particular mood. For me, this is the most enjoyable stage.
– What or who inspires you today? Are you a member of any art communities? Any favorite hashtags you check on a daily basis?
I'm inspired by great work. I regularly browse Artstation for inspiration and motivation to create new work. I also like to check out the 3D magazines for interesting articles, I'm a traditionalist at heart so still enjoy a flick through a good magazine during a coffee break! I also like to check out #madewithsubstance, I'm a huge fan of Substance software and love to see what people are creating using it.
– Please tell us your five short tips for creating 3D art.
– Consider composition – Study photography techniques for composition methods. Even the simplest of objects can be framed in an interesting way. If you're struggling, try using a Fibonacci spiral.

– Keep it simple – Don't get drawn into overcomplicating scenes, often the simplest of setups are the most effective.

– Name assets and keep files tidy – This is a real time saver and good practice for both personal and commercial work. Save yourself time on future projects by creating material and asset libraries for speedy reuse.

– Push yourself – Don't be afraid of failure. We all learn far more from mistakes than successes. Get outside of your comfort zone and try out new things. In a world ever more instant, putting in the graft to learn new skills or software can seem time-consuming but it's well worth the effort.

– Know when to call it a day – Don't burn out on a project, if things aren't going well and you're struggling with something, put it to one side and concentrate on something else. When you come back to it with a fresh mind, you'll be more productive.
– Could you please show us any images from the latest work process with a short description. Where did the idea come from? Did you learn something new?
I'm currently working on a few small projects, experimenting with lighting which aren't too interesting to share so instead I'm sharing a few images from the challenge. The idea came from the boom in SUV vehicle sales, I wanted to create something ridiculous and thought a McLaren Senna Dakar style vehicle would fit the bill! Then I juxtaposed it into a street location poking fun at people that buy SUVs and only use them for running their kids to and from school.
Above: Working on the modeling stage. Blueprints of the McLaren Senna were used as a rough guide.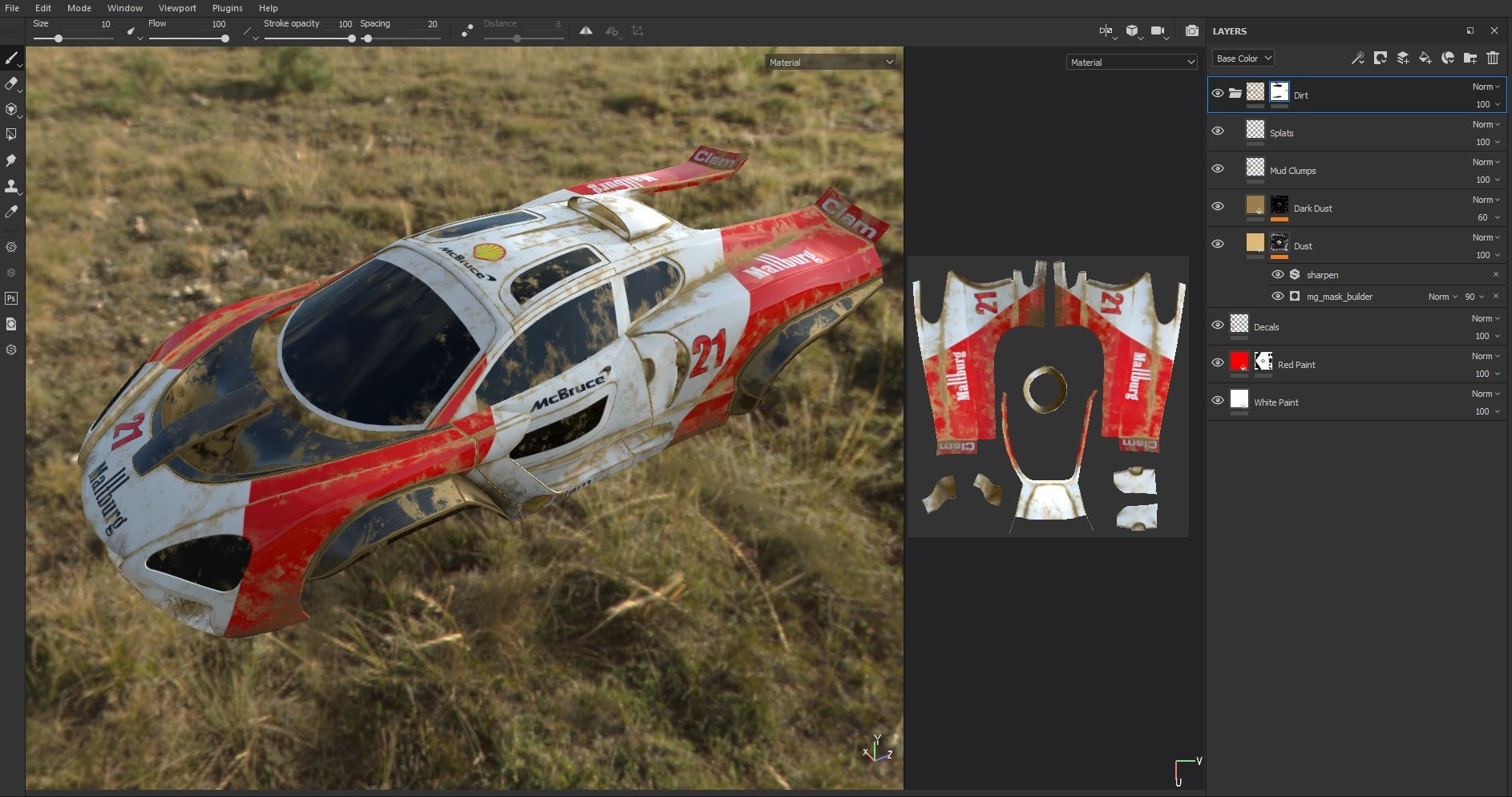 Above: Texturing taking place inside Substance Painter.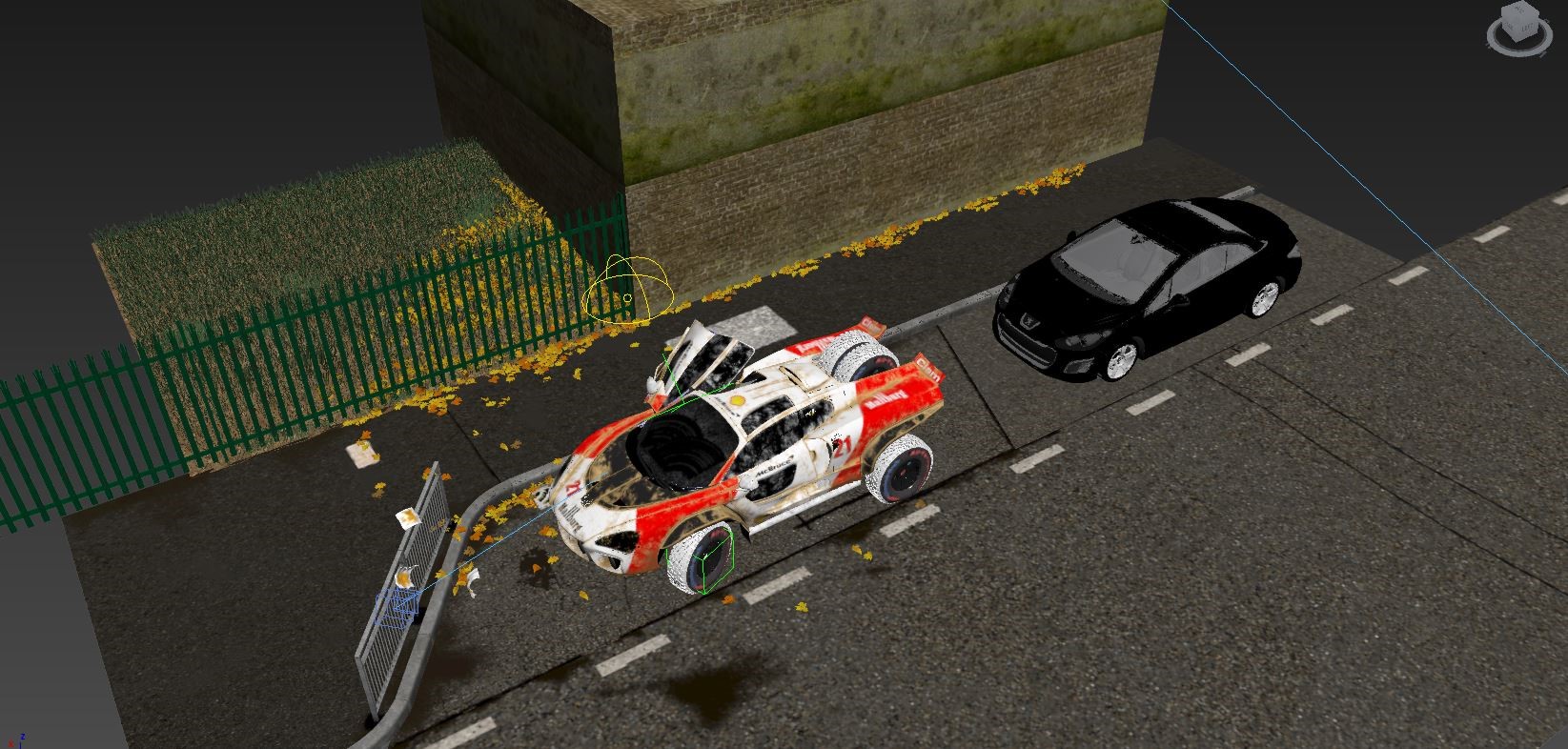 Above: Scene setup inside 3dsMax. Minimal scene geometry accompanied by a nice outdoor HDRI and Vray Sun.
– Which of your designs/part of scene/model are you most like and why?
You can view my Artstation portfolio.
I couldn't pick one piece that I'm most happy with, but I think the two that stand out most are my entry for the Artstation Metropia challenge which took place in early 2019 and my CGI Roger Rabbit. I like them both for different reasons. I like the car because it's a vehicle of my own design and I like the rabbit because it pushed me way out of my comfort zone.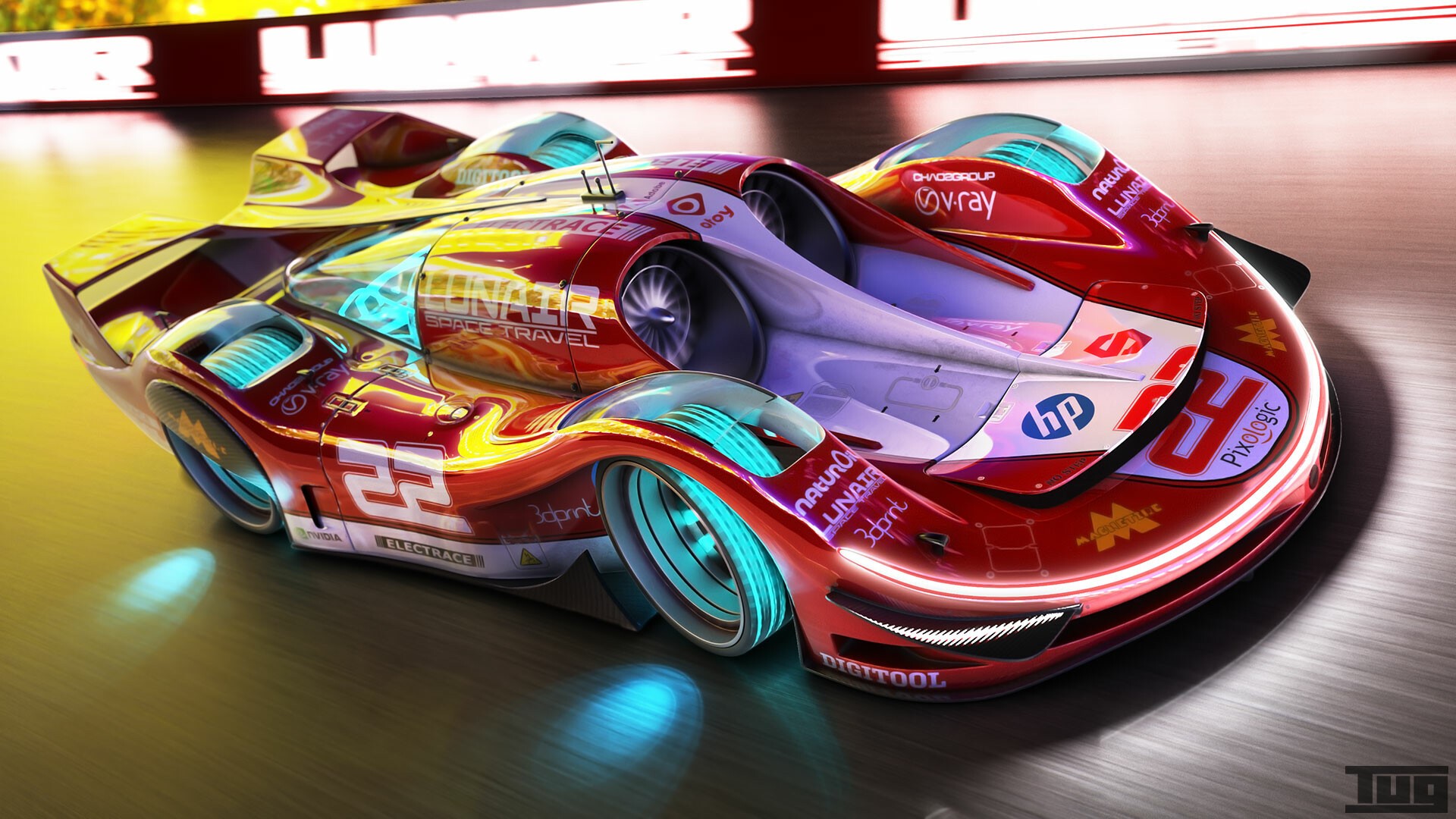 Above: Artstation Metropia 2042 entry. I really enjoyed the whole process of creating this work, from concept through to final render.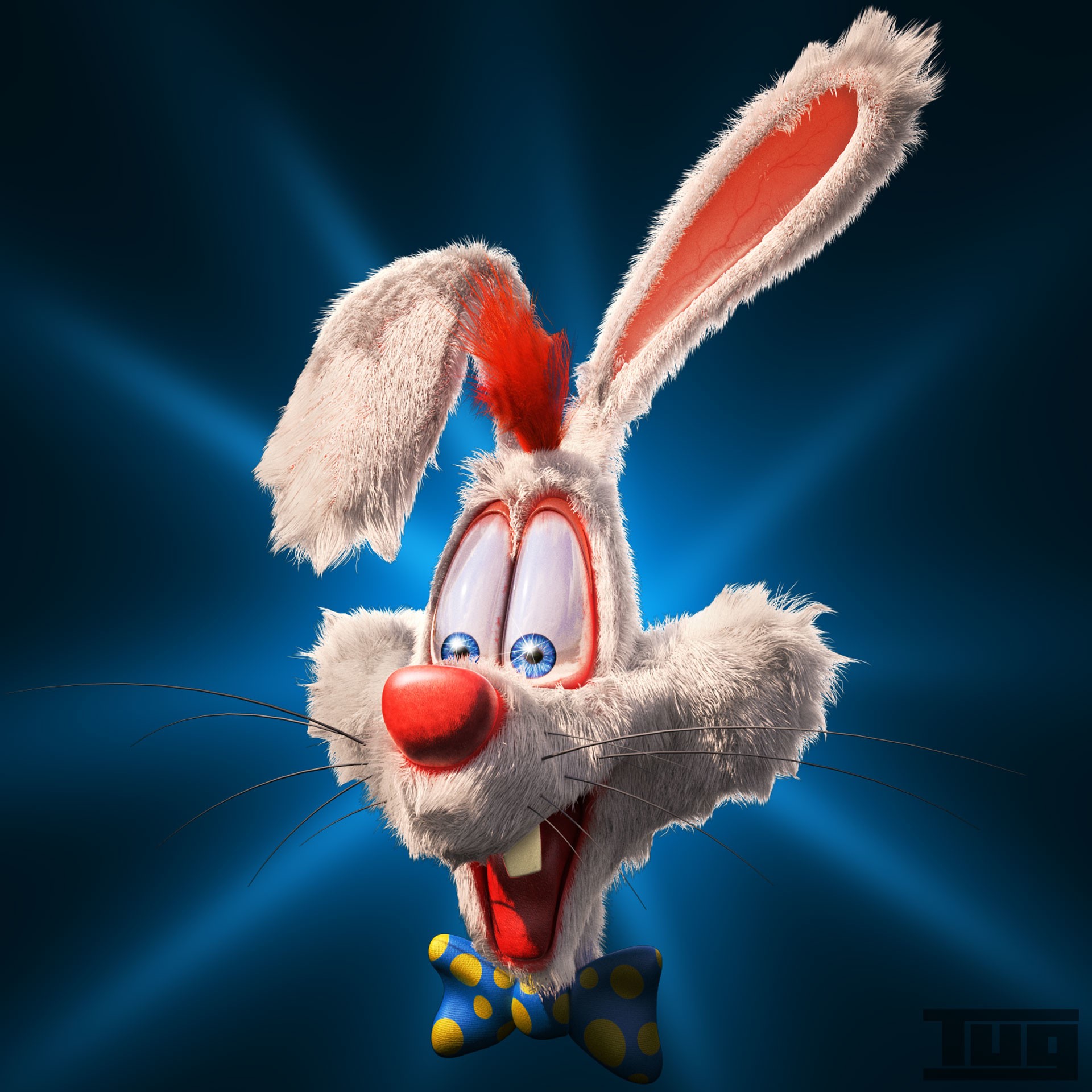 Above: Roger Rabbit was a real challenge, I learnt a lot during the creation of this work, most notably, fur.