Here are first hand drawn sketches for the overall compostion. Here are 2d sketches of the main characters drawn in Photoshop.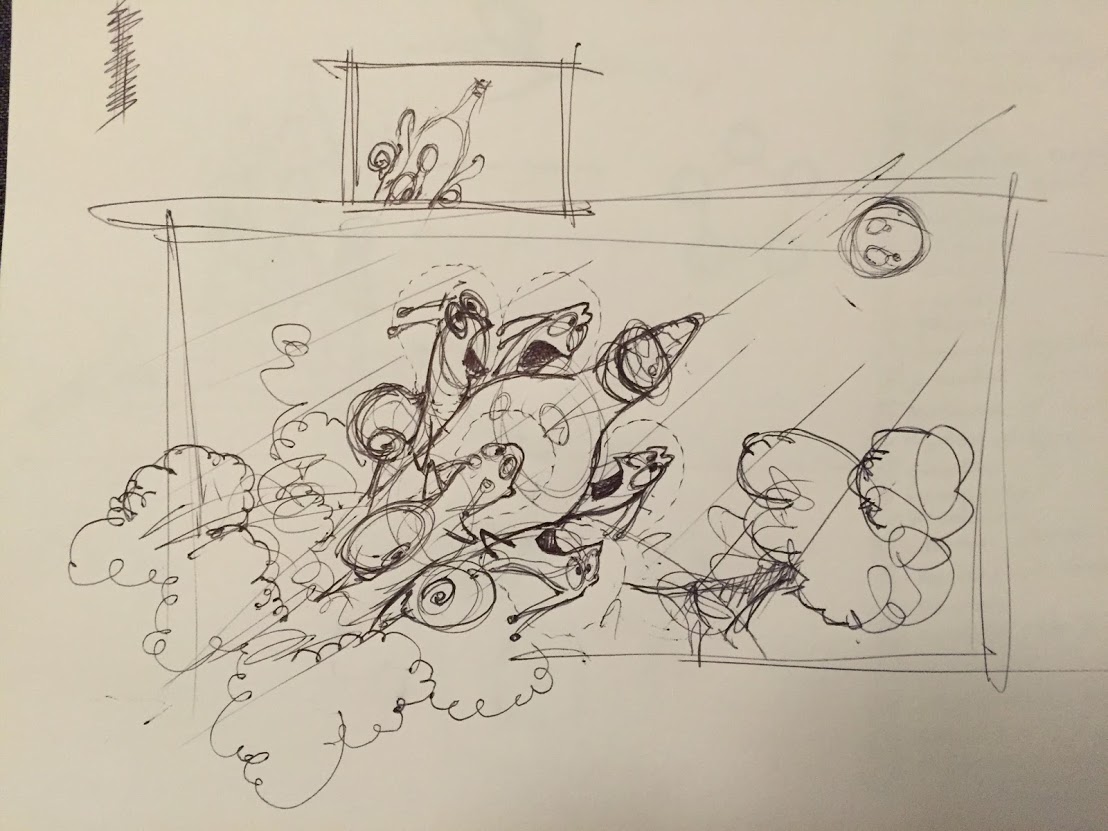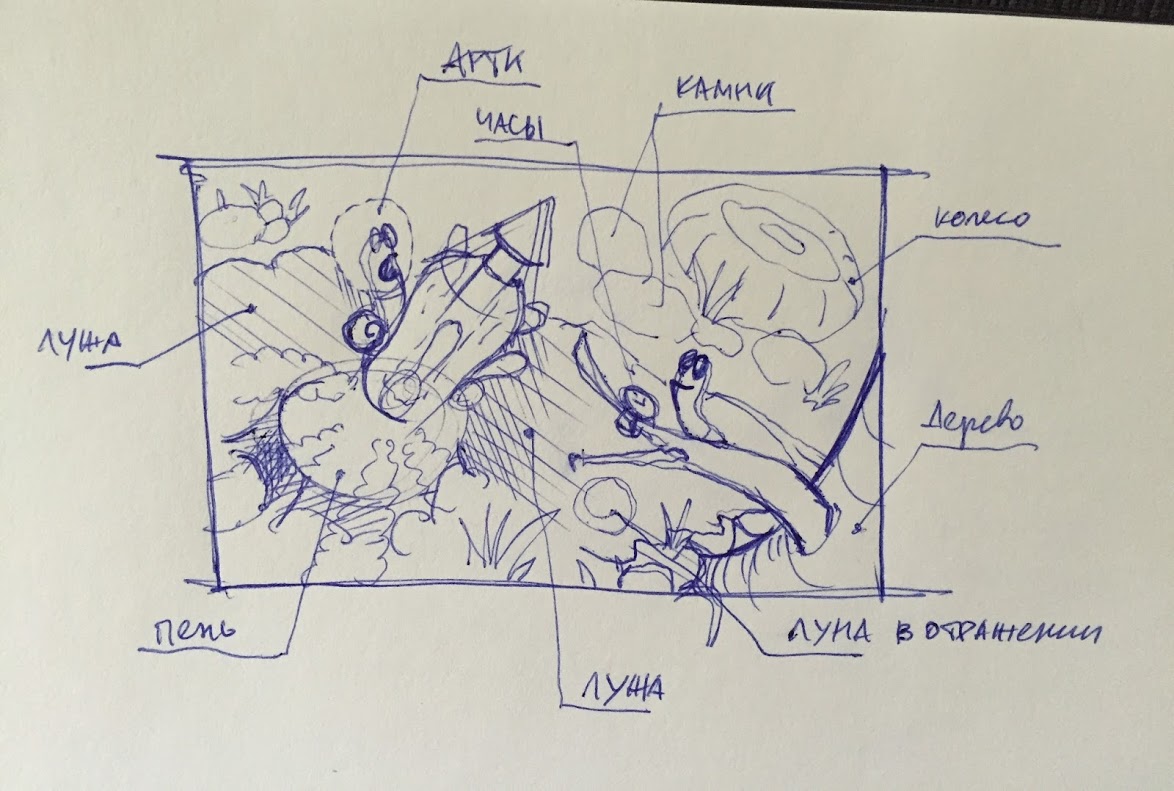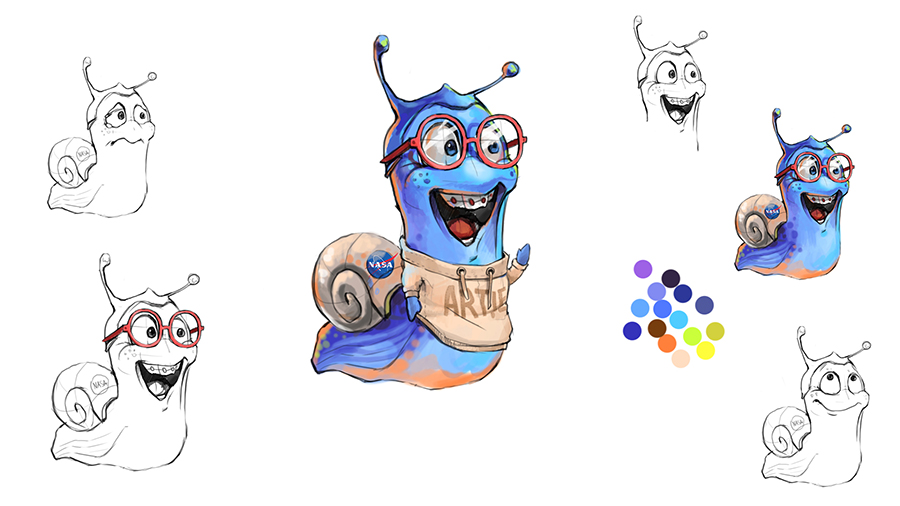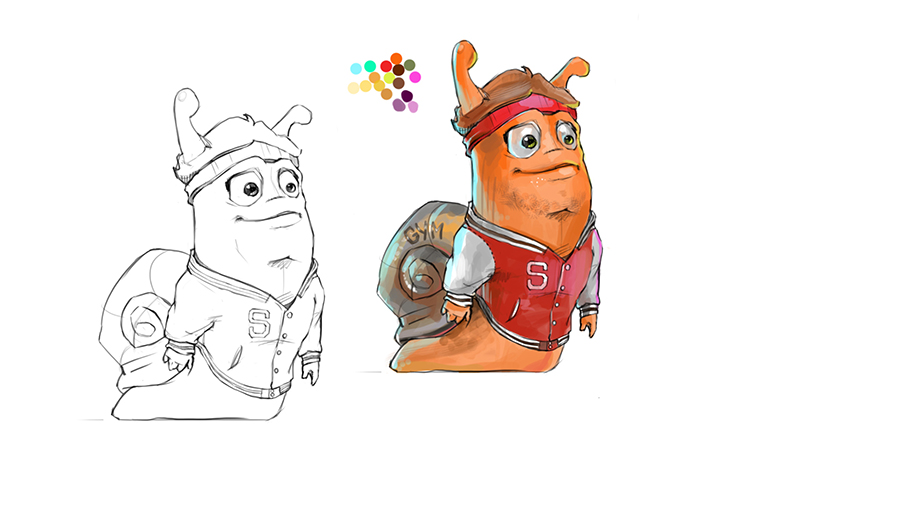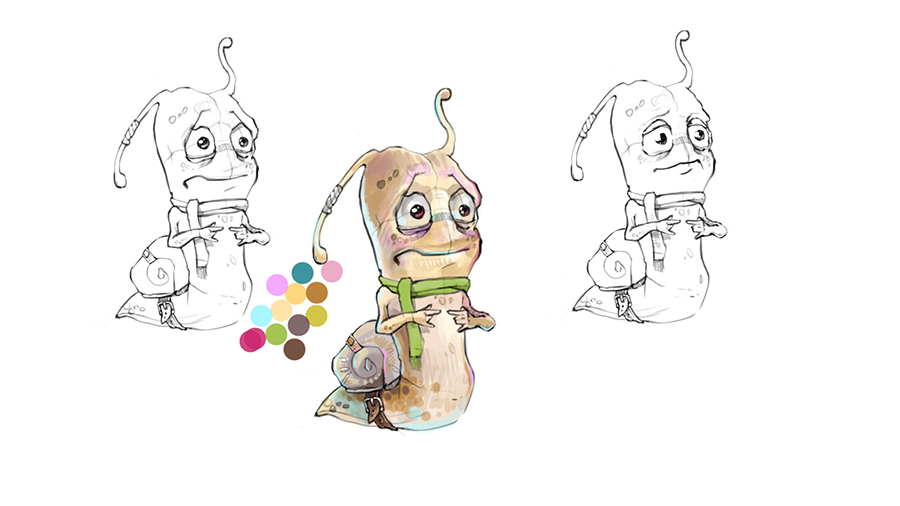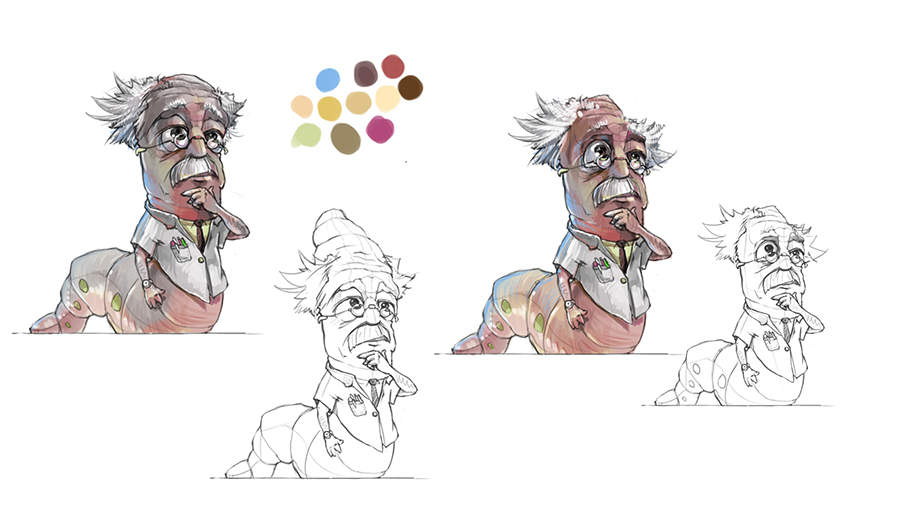 Here is white box render to choose the camera view and proportions for the overall compostition.
Here are 3d models of the main characters modelled and textured in Zbrush and rendered in 3ds max.
Here are trees that were photographed and built in 3d using photogrammetry.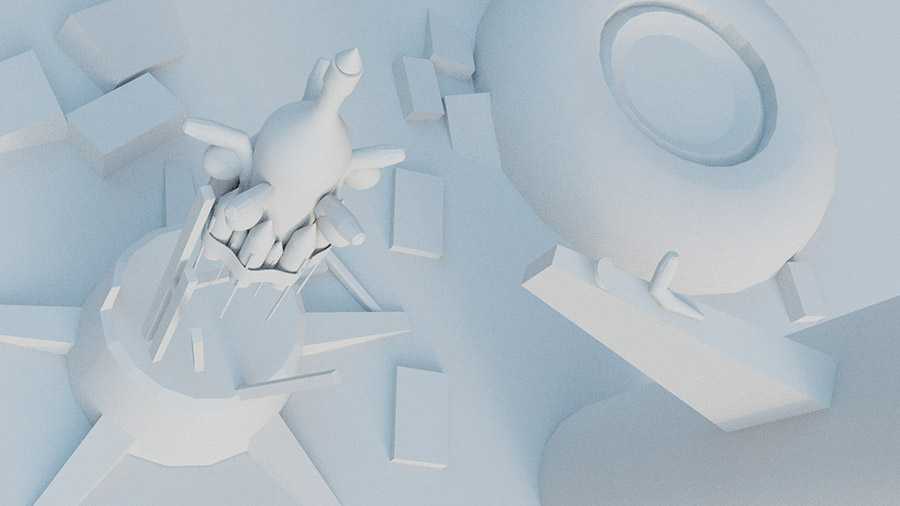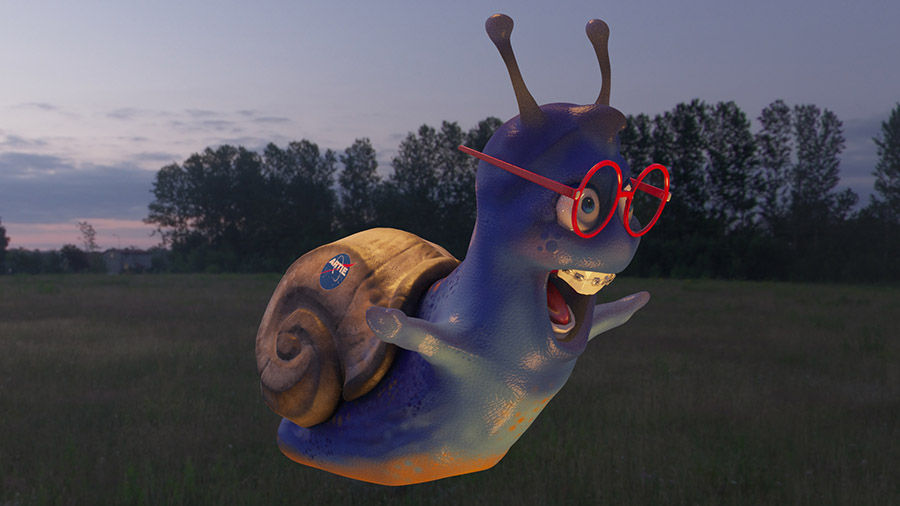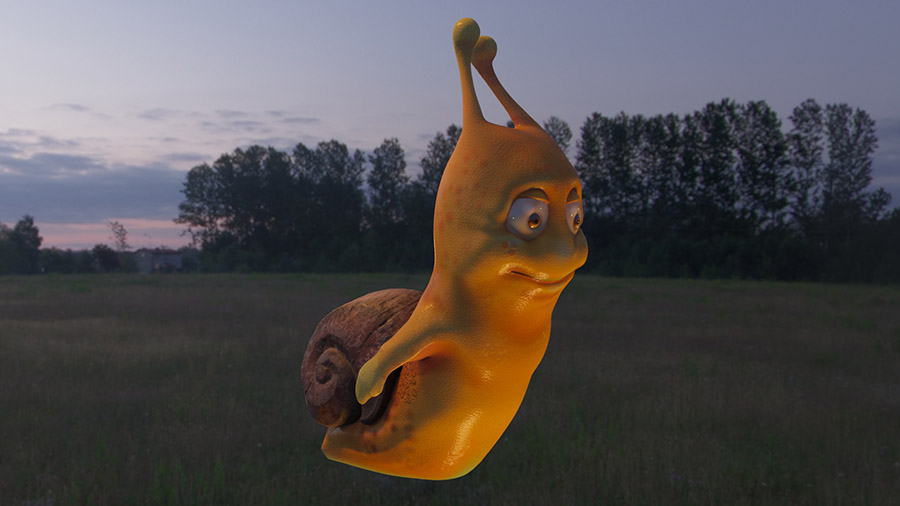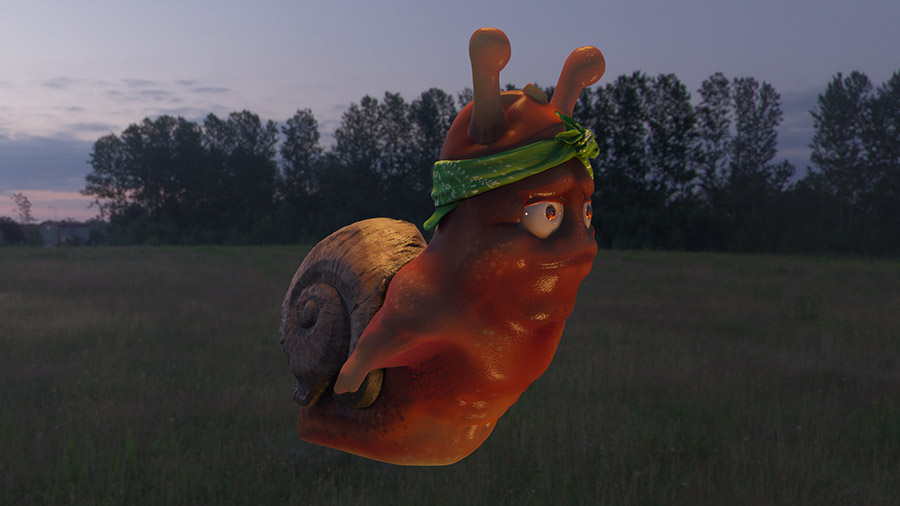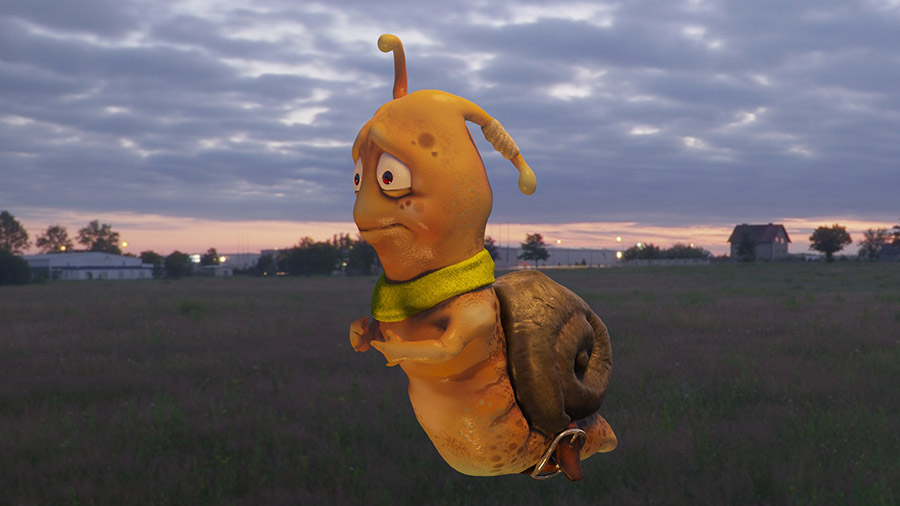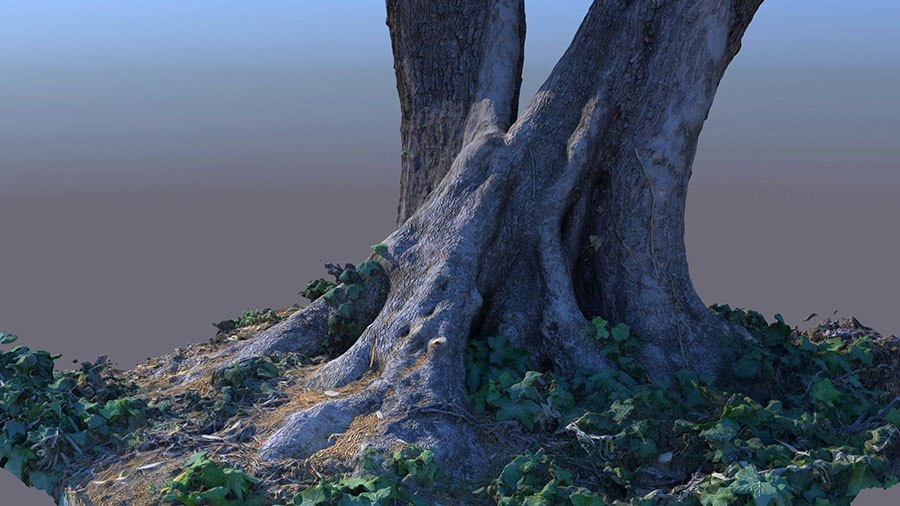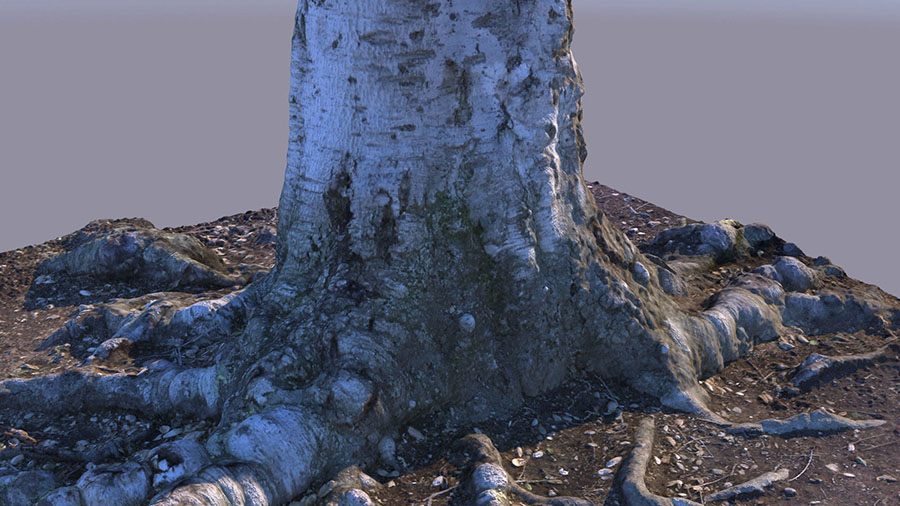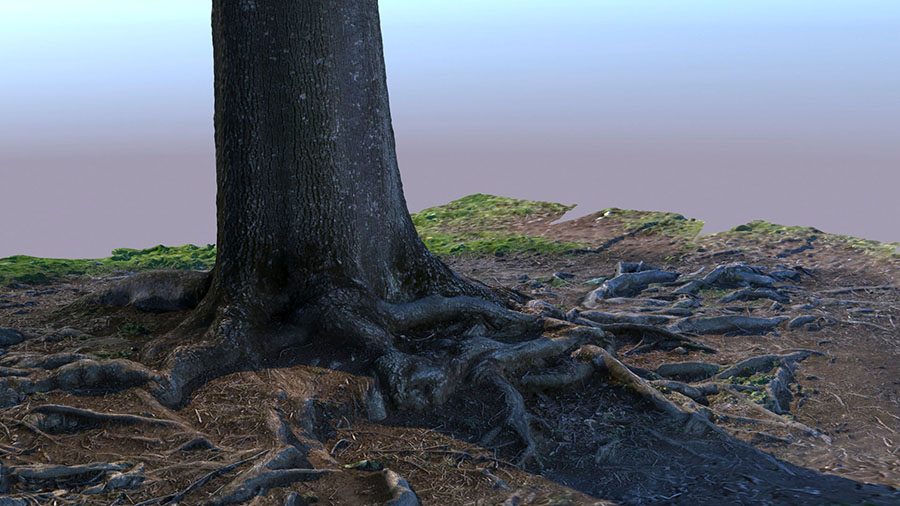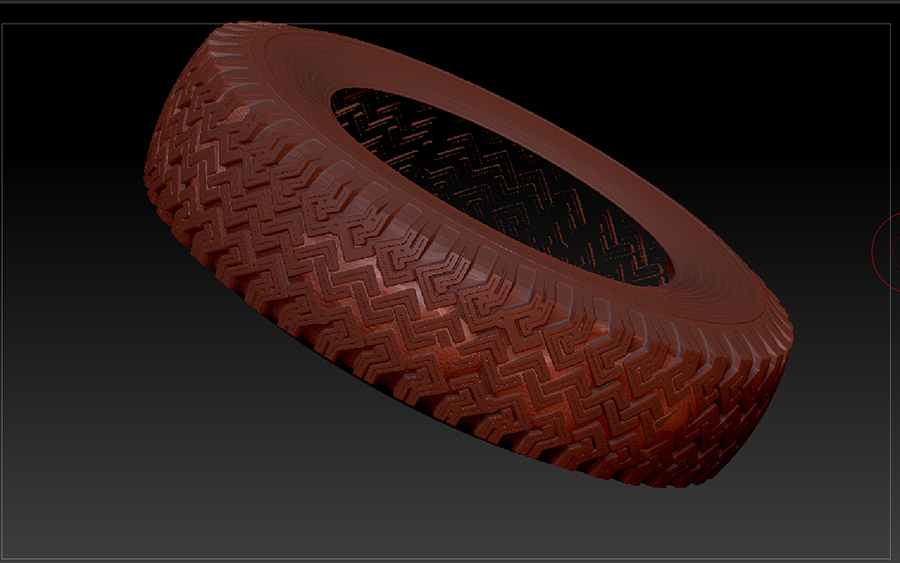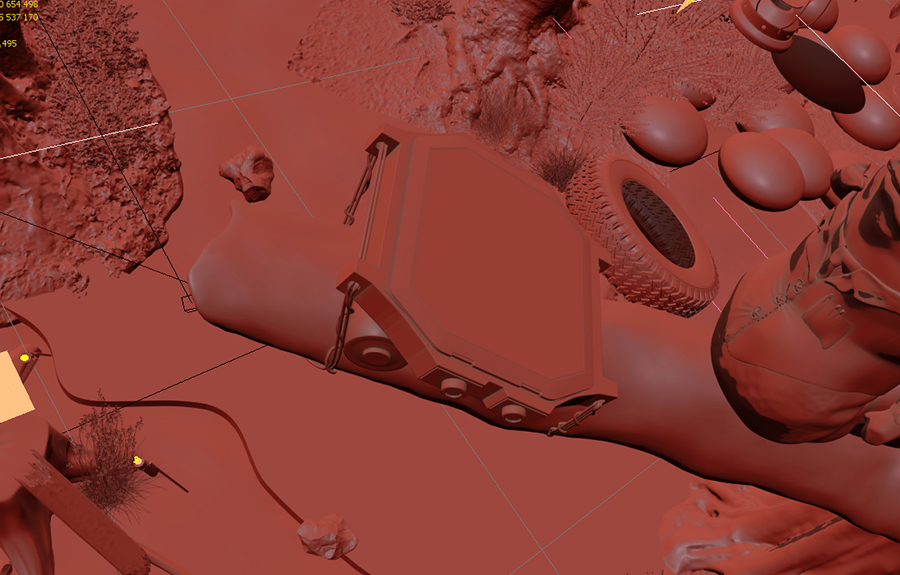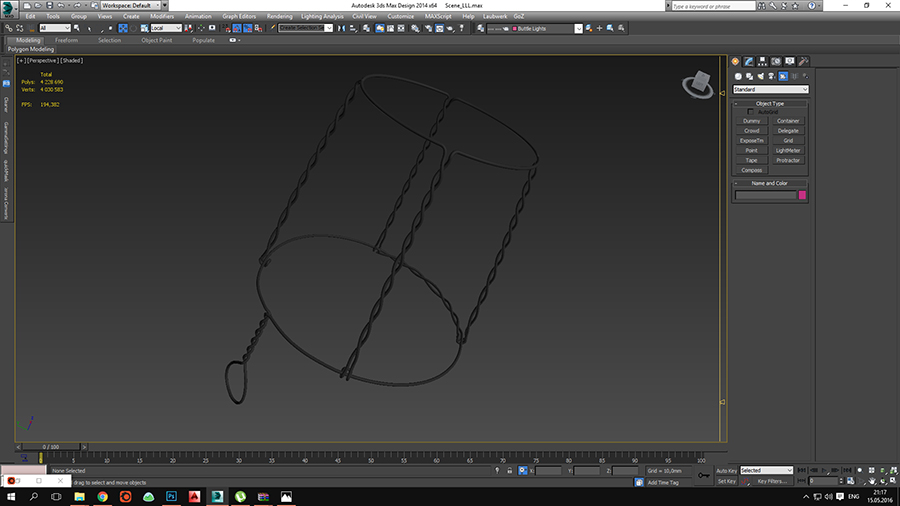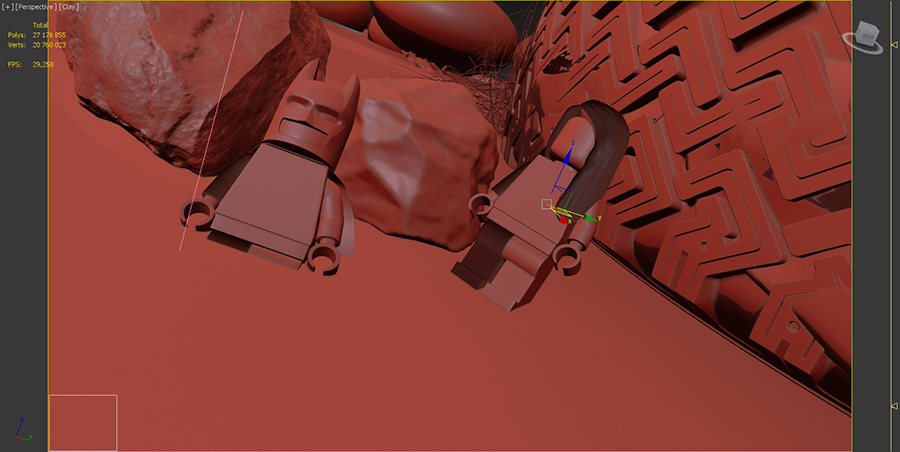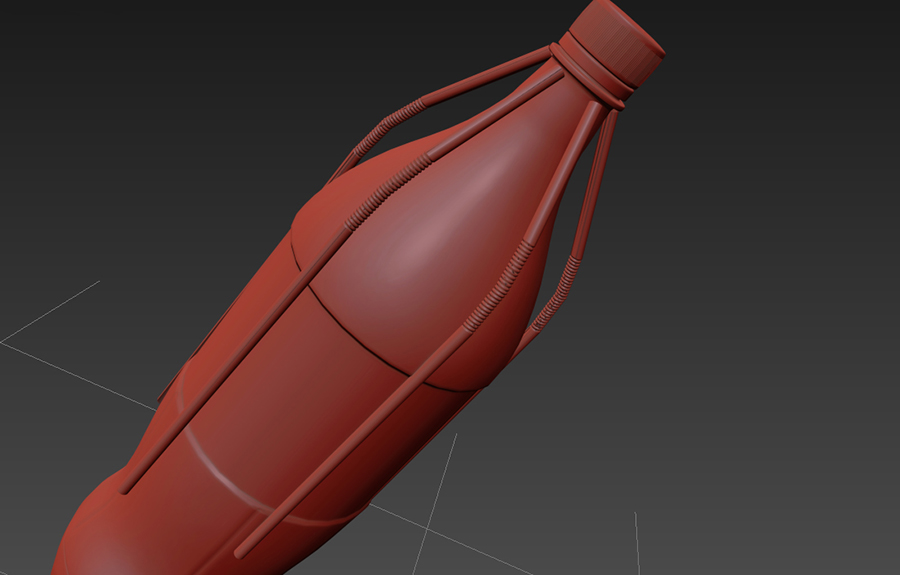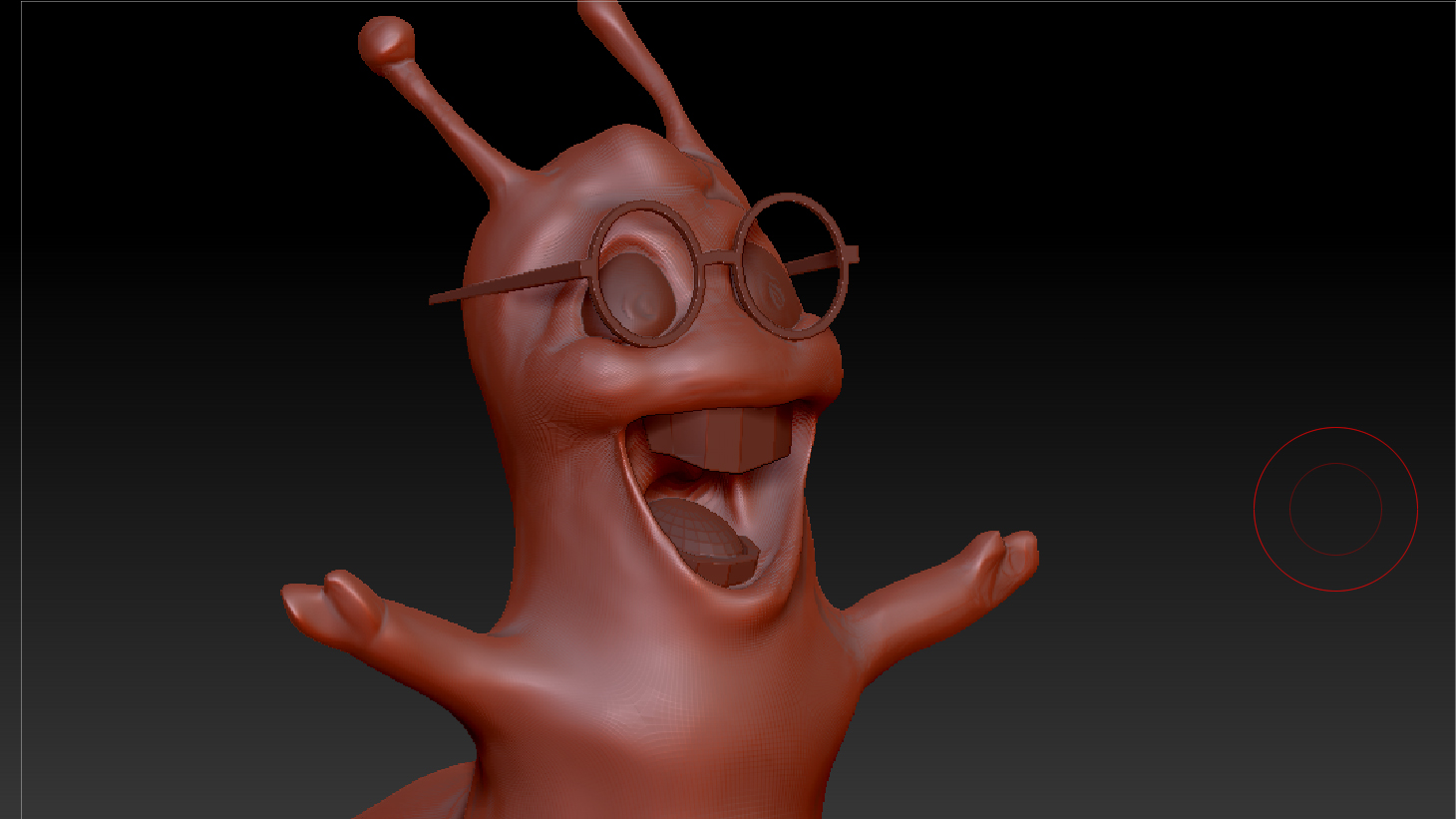 You can see the final render here.