Hello everyone, It's high time to sum up the Space Rover Competition.

First place is Space Walk by Patryk Urbaniak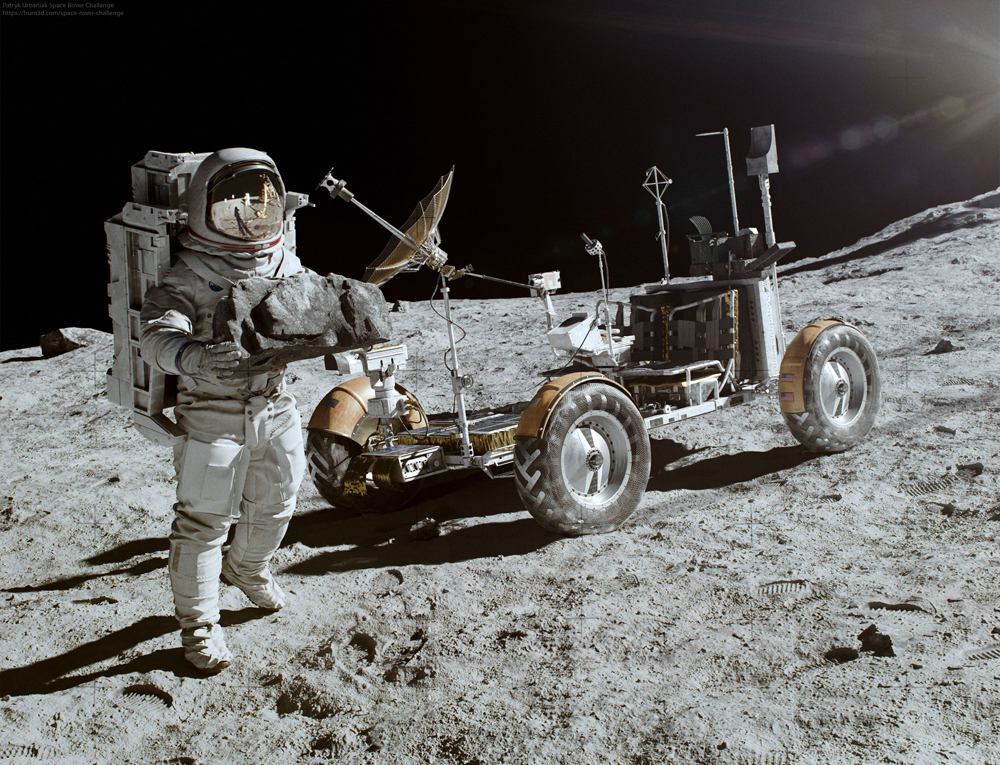 Also Patryk gets Special prize from Chaos team for the "Best render that made with using V-ray".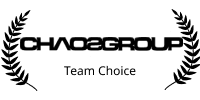 Veso Mihaylov (Chaos): "This piece, in my opinion, is the most photo-realistic of all of the entries. It is interesting and gives the impression that it is really taking place on the Moon. Lighting is really spot on and the level of detail is amazing".
Made with using 3ds Max, V-Ray, Photoshop and After Effects.
What our jury says:
Daniele Volpe: "Brilliant work! I really love the rendering".
Yuriki Lebedev: "Impressive realism of render! That amazing black nothing behind astronaut! I like attention to details on the Moon surface very much!".
Arseniy Korablev: "The author perfectly has made a balance between a realistic render and similarity to the Moon shots. Contrast lighting unusual for the earth's eye is very similar to the Moon, cool! :)".
Stefan Kraus: "Nostalgic touch, fantastic real-looking render".
Eduard Danilov: "Despite the simple idea, the render is very high quality, the soil of the planet looks very realistic".
Ian Failes: "Feels like it sums up the kind of harsh lighting that is present on the Moon very well".
Maciej Ptaszynski: "My favorite render with incredible attention to details. Great style and great composition. It's very photorealistic and at the same time a very complete image. Well done Patryk! I love it!".
Gleb Alexandrov: "Wow actually it's the most realistic composition of all, look at these footprints and how everything is rendered. I'm in awe".
Zacharias Reinhardt: "Although I like the more fantastic approach to the topic, I had to give this one my vote, because it is technically outstanding. You really want to zoom in here to see all the nice details of the models and materials. The harsh sunlight and shadows are capturing the Moon feel really well. Great job!".
Tom Grimes: "I like the level of detail and realism in this, down to the harsh lighting, and the footprints in the dust!".
Quick interview with Patryk:
– How long have you been into 3D modeling? Please, tell us about yourself.
I've been into modeling for quite some time, about 5 years on and off. But since our last competition with the game character (I think that was about 3 years ago), I don't think I was modeling anything at all. So I think we can all say that from time to time you guys do a small test on me ;)
– How much time did it take you to create your work? Did you face any difficulties?
It took close to a month to create my work. I was able to put around 3-4 hours each day after work and maybe a few weekends and yes, I faced many difficulties. Let me start by saying that the whole scene was rendered on V-Ray GPU and I'm working on a 2015 laptop. The ground itself was done procedurally by using a blend of certain nodes and few seamless textures. (I went to the local park with some water, found good soil and created mud from it, then did a few pictures and used that map as a breakup for my ground). The displacement being set to the satisfying quality took almost 80% of my VRAM so it was hard for me to create an illusion of the horizon being far away from us but after some optimization, I was able to free some space for the rover itself! I was also in between some of the references. On one hand, I liked the desaturated look of the rover that we see on most of the pictures from the Moon but on the other hand, after a visit to the NASA Visitor Center everything had so much more color to it and it still looked vibrant and believable. So I used the oldest trick in the book and I split the difference :P
– Do you have any advice for future participants in the competition?
I would just say that the pre-production is almost as important as the whole production process of your 3d scene. Quite often I see people quickly jumping into 3d software with an idea that they just forget in a few days and it is very hard for them to go back on track. Gathering the references is a very important aspect and you should always give it your full attention. I would always have too many references and then trim them down to solid 10 instead of trying to think through, concept on the fly, and art direct while rendering or modeling at the same time. This is where error can occur and if you know exactly what you are doing then that's great. But while trying to close a certain form of your model or the whole shot, having nothing to compare or base your work on makes it very hard to sell. We all have great ideas that we just want to chase and not worry about the details but a smart and planned preparation goes a long way.

Second place is The Harvest by David Aguero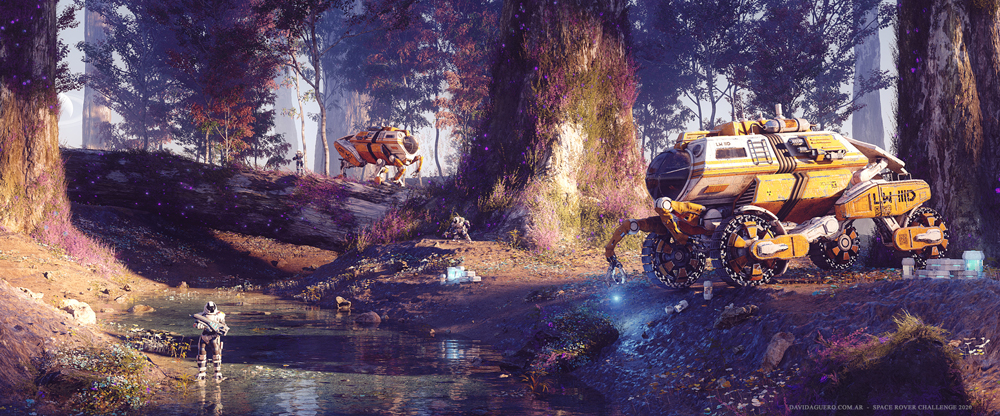 Also David gets Special prize from Lightwave team for the "Best work that made with using Lightwave 3d".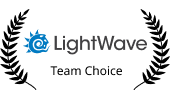 LightWave3D: "This is top notch".
Made with using Lightwave 3d, Substance painter and Affinity photo.
What our jury says:
Daniele Volpe: "This is a great piece! A very well done job".
Yuriki Lebedev: "Amazing planet! I like how the artist worked with the environment! Cool rovers' design!".
Fabio Allamandri: "Really amazing image. I like very much the atmosphere of the alien forest with big trees and huge space rovers working to find something mysterious. Colors are very well calibrated and the composition is perfect. Good job!".
Arseniy Korablev: "Beautiful work, it looks holistic and complete. I like the walking robot in the background, it sets the mood for work!".
Stefan Kraus: "Love the colors and the style and the entire render – the space rover looks pretty awesome as well".
Ian Failes: "This feels like it's an image capturing a moment not that far away from our future".
Maciej Ptaszynski: "Amazing image with a great level of detail and great composition! Well done David!".
Tom Grimes: "This one also has that book cover illustration feel, more of a painted look and less of a rendered look. Plus I love the colors!".
Quick interview with David:
– How long have you been into 3D modeling? Please, tell us about yourself.
I started to make 3D stuff at the age of 14 years old as a hobby thanks to Jurassic Park, when I finished high school (19 years old), there wasn't any university or career about 3D in my country at the time, so I made a 3-year career on multimedia design (web programming, video, and sound editing, graphic design and little of 3D) thankfully I was able to drop the web business and jump again into 3D, so it has been 13 years working full time on 3D to this date.
– How much time did it take you to create your work? Did you face any difficulties?
It took me 2 weeks to do it, but scatter along the time frame given, a lot of work and family stuff absorb all free time, but the challenge subject is one of my favorites so I put double effort to get it done. The most challenging was to make the UVs for the rover, it takes a lot of time to do it properly.
– Do you have any advice for future participants in the competition?
It is great to start modeling your car or vehicle but is very important also a good composition, I can make a sketch of the model I want to make, but before I put all my energy into modeling, I try to make a very low poly scene to find the space and place of my vehicle or character, that will be a guide along the process of making your 3d art that will help you to takes better artistic decisions.

Third place is Space Invider by Yura Kozhevnikov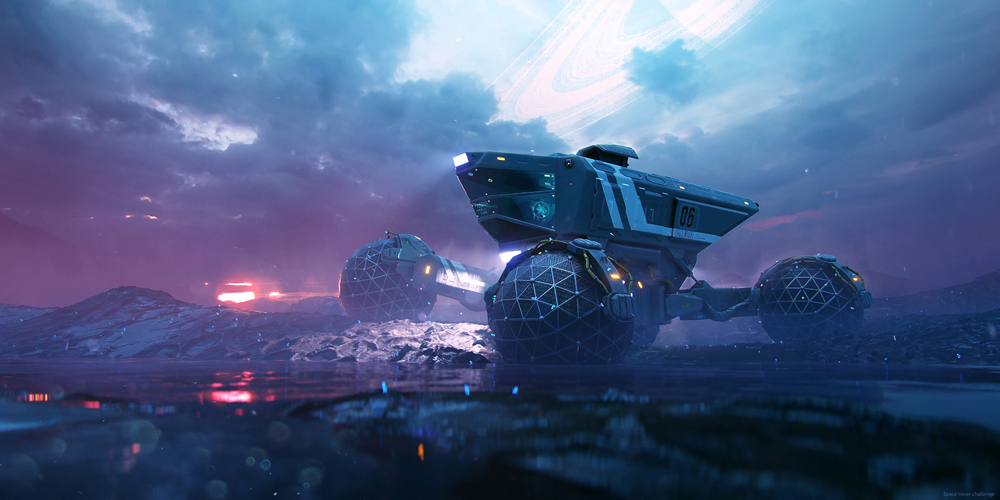 Made with using Maya, Blender, Substance Painter, Quixel Mixer and Photoshop.
What our jury says:
Daniele Volpe: "Good concept and presentation".
Fabio Allamandri: "This is a dreamy image. The sunset and the violet color of the clouds give the right atmosphere to the image. I like the rover with spherical wheels that give a great futuristic feeling to the image".
Arseniy Korablev: "Good illustration. Nice lighting, interesting wheels. I also like the unusual surface of the planet, it looks like fossils".
Veso Mihaylov: "I like the design of the space rover. Also, I love that the artist has chosen a close to the ground point of view making the rover to appear even more epic. Overall good colors and mood".
Maciej Ptaszynski: "I love everything about this image. Amazing mood and a great design of the space rover made this image one of my favorites. Great job Yura!".
Gleb Alexandrov: "Nicely presented rover with lots of air, impressive!".
Zacharias Reinhardt: "This render has a fantastic atmosphere, colors, and lighting. It really makes you feel like we are discovering a strange planet here. The rover design fits very well into the muddy and cloudy setting".
Alessandro Maniscalco: "Stunning image and great rover concept. I like so much the unusual sphere wheels and the whole rover design. Colors are also beautiful and give a sense of solitude on this planet".
Quick interview with Yura:
– How long have you been into 3D modeling? Please, tell us about yourself.
My name is Yuri Kozhevnikov. I live in the city of St. Petersburg. I work as an artist in a Wargaming St. Petersburg. Consciously, 3D began to practice about 3 years ago.
– How much time did it take you to create your work? Did you face any difficulties?
It took a little more than a month to work. I first used a Blender at work (in visualization). It was a lot of fun to learn this cool program.
– Do you have any advice for future participants in the competition?
Add some new software to the pipeline. You will at least get a new experience, even if you do not win the challenge! ;)
We congratulate the winners!
Special prize from Substance team for the "Best texturing", Fox Renderfarm and Rebusfarm teams gets "Leviathan Rover" by Malchus Akash.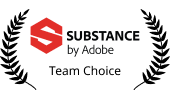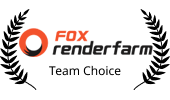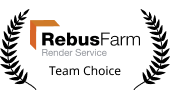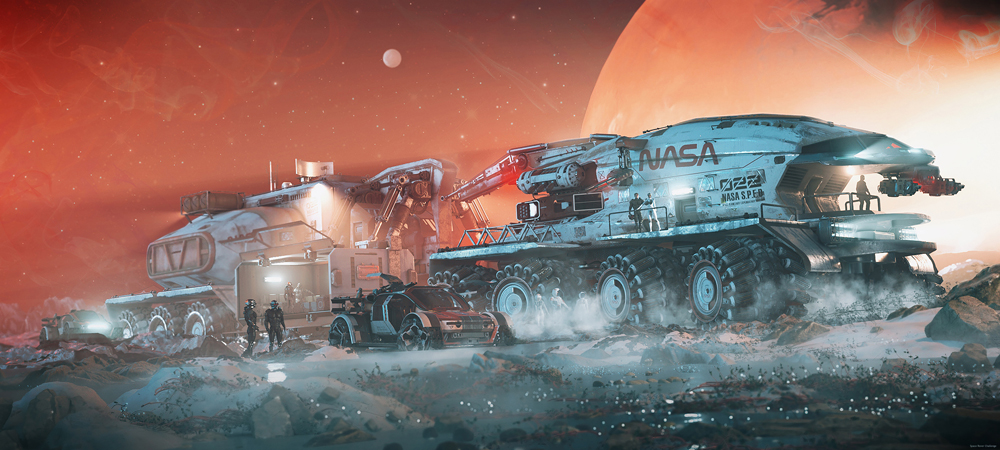 Substance: "Overall a solid work! We can feel the attention to details at every step of the creation process. The texturing work just feels right and really helps adding life and credibility to the overall scene. Special mention to the composition and lighting which are just perfect!".
RebusFarm: "The huge space rovers as well as the smaller cars are very detailed and have a great look. There is so much to see and look for. Furthermore, we love the overall composition and style of the work".
Fox Renderfarm: "The artwork is magnificent with perfect composition and delicate details. The textures of spaceships and cars are realistic. The progressive color makes the whole work harmonious, creating a great combination of the long shot and the close shot. The stars in the sky and the glowing plants on the ground form an echo that balances the overall brightness of the image. Featuring characters by lighting enhances the power of the image in storytelling".
Special prize from Otoy team for the "Best render that made with using OctaneRender" gets "The SR-001" by Ayoub Ahmad.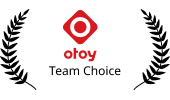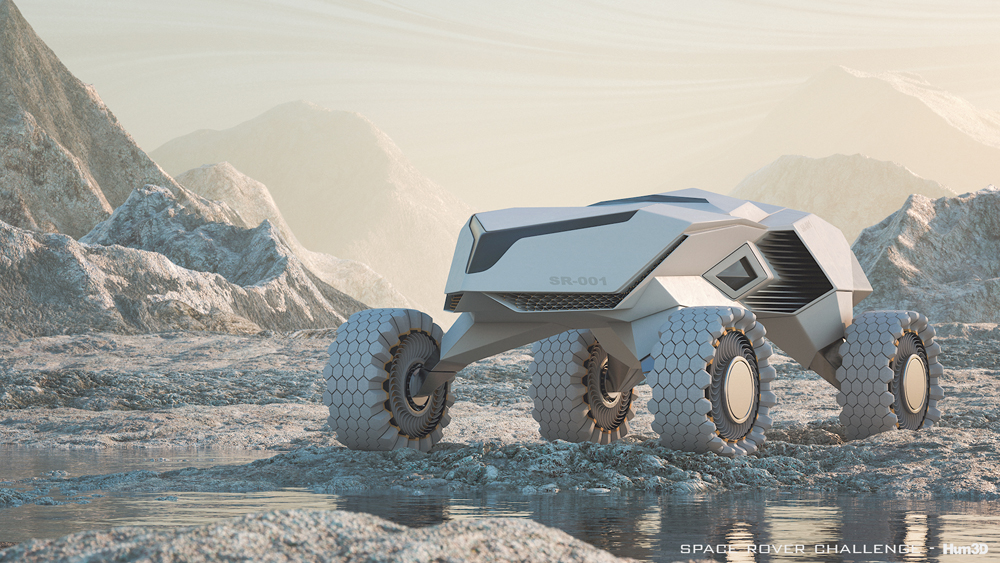 Otoy: "Simple but awesome! It's like a next generation Cybertruck – the OctaneRender team especially appreciates the emphasis on thermal cooling vents given the extra horsepower and intense solar conditions a space rover might need to contend with".
Special prize from Teya Conceptor team for the "The most unusual design of a rover" gets "Last day of the mission" by Simon Martinez.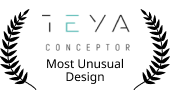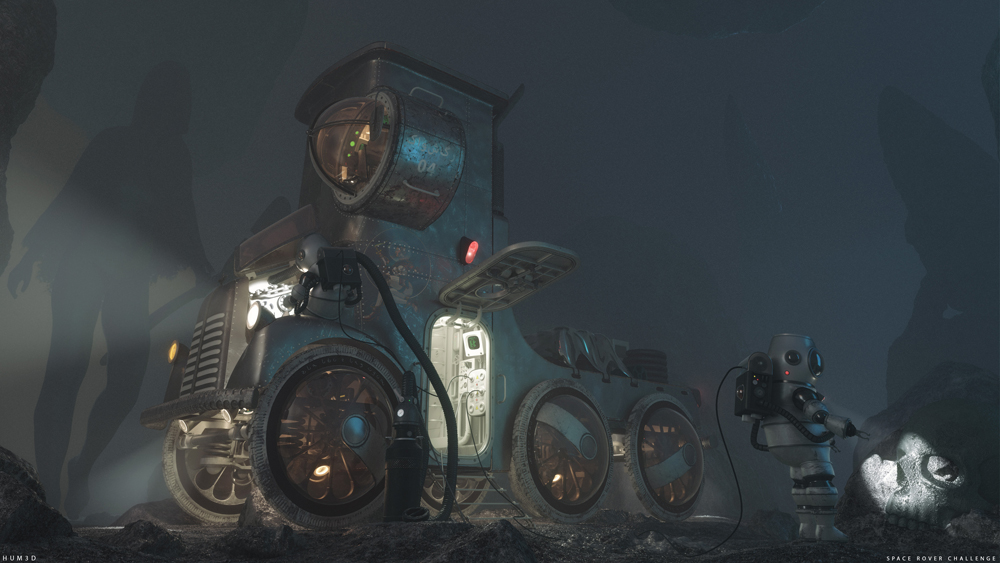 Teya Conceptor: "It's unusual to see a steampunk-style work at this contest :) Nevertheless, I think such strong rover with these thick portholes can perfectly suit the planet with severe atmospheric conditions, I like it!".
Special prize from Corona team for the "Best render that made with using Corona" gets "NASA Sample Collector (SSC-03)" by Bartosz Kontek.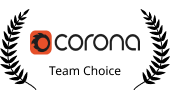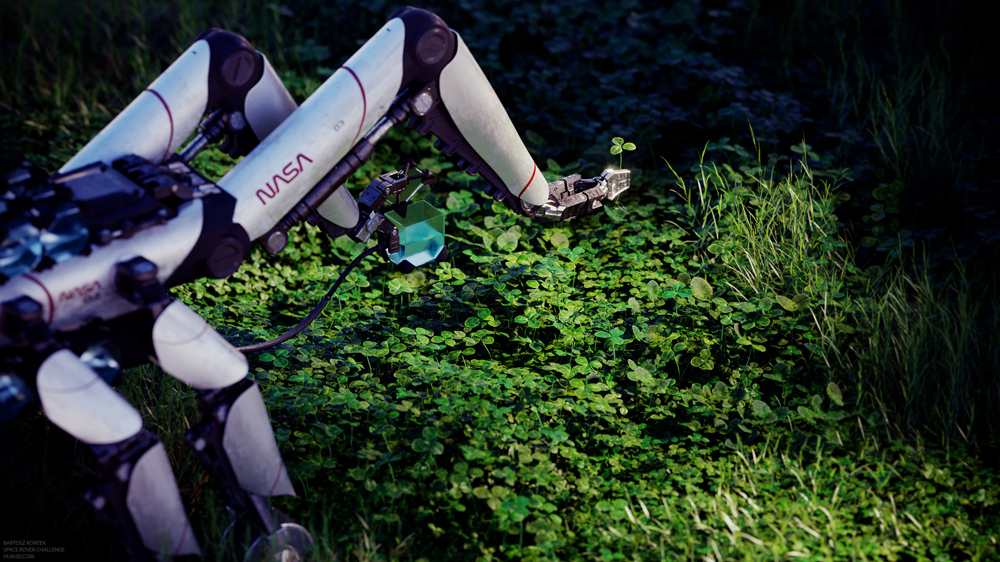 Special prize from Exlevel team for the "Best environment on a planetary scale" gets "Planet Explorer Encounter – SOL 42" by Tosh Vladev.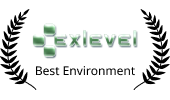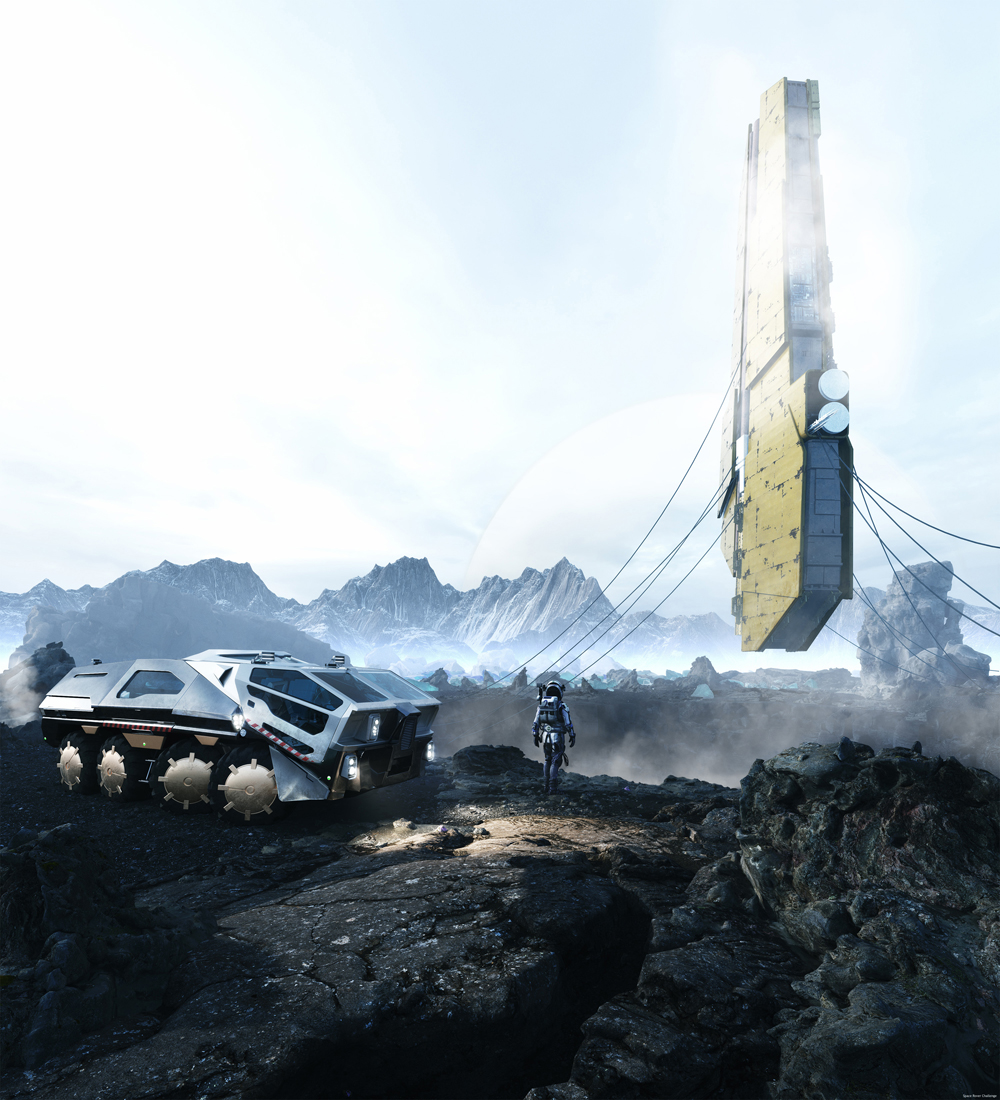 Eduard Danilov (Exlevel): "Although this work doesn't contain plants, but the environment – mountains, sky and air haze looks very realistic".
Special prize for the best work made with using Marmoset gets "SpaceRover TSC-146" by Jonas Akhmadiev.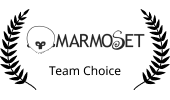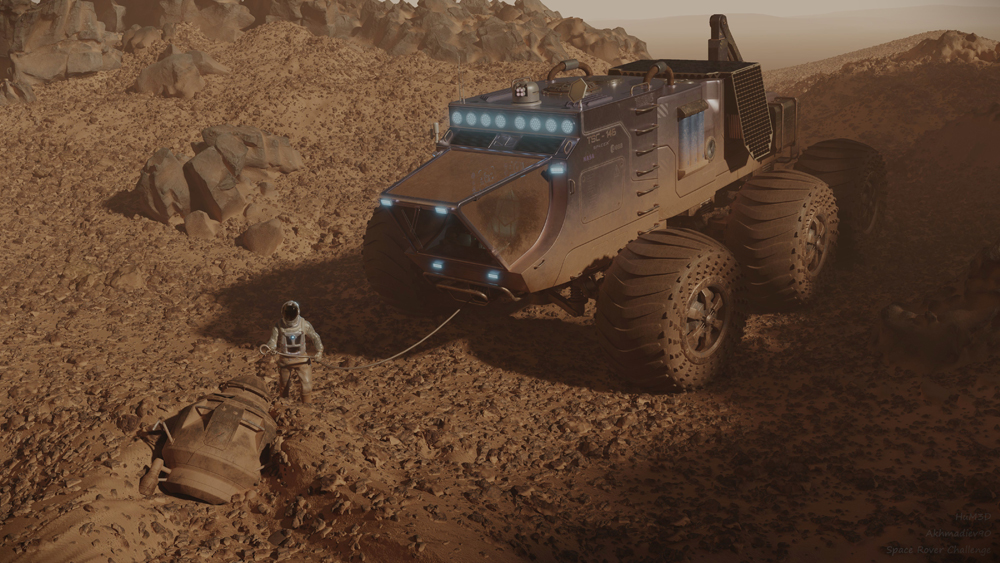 Mark Doeden (Marmoset): "We chose this piece because of it's stronger storytelling elements. Is this a recovery mission or perhaps salvaging resources for further use? There is an element of danger or suspense in the dusty and rocky atmosphere. Not knowing what may happen once the tow cable is applied".
In addition, we'd like to point out the works of other finalists, which we can't just ignore and slide round.

"Service" by Kolya Ogre.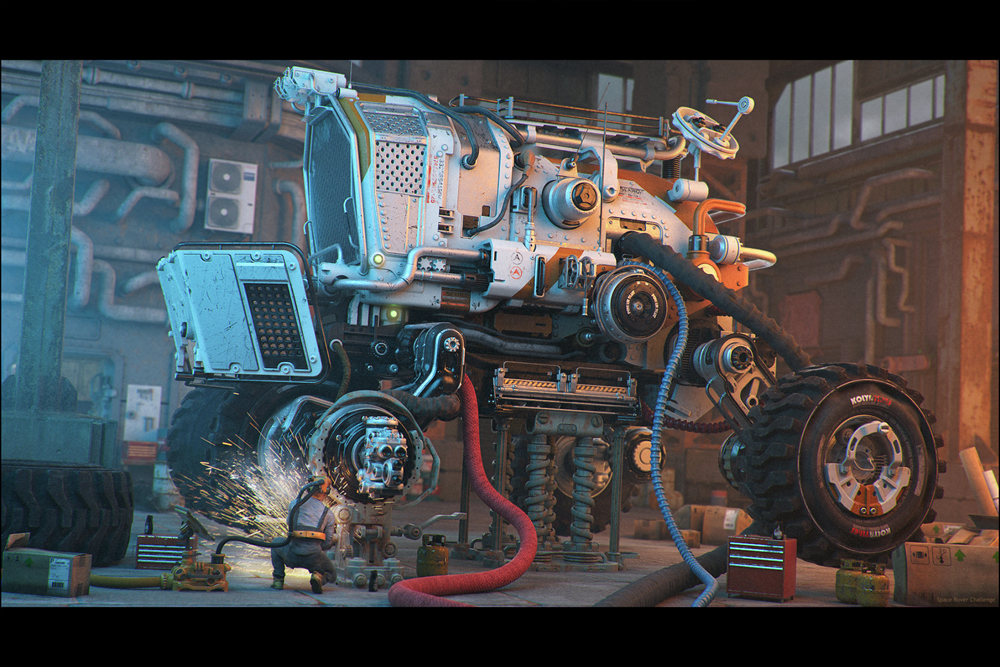 "SP-E 09" by Mark Henriksen.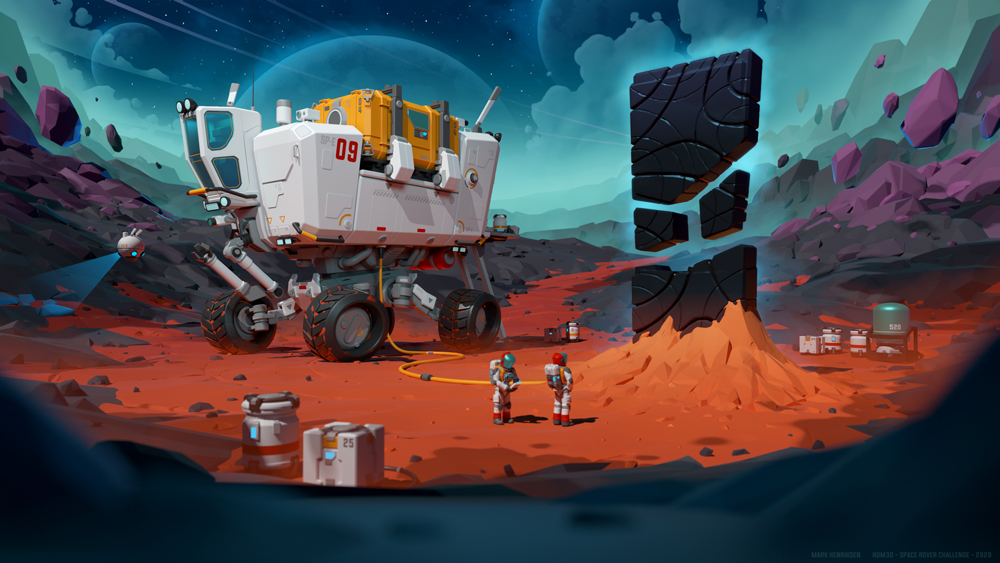 "Improvised desperation" by William Ruhlig.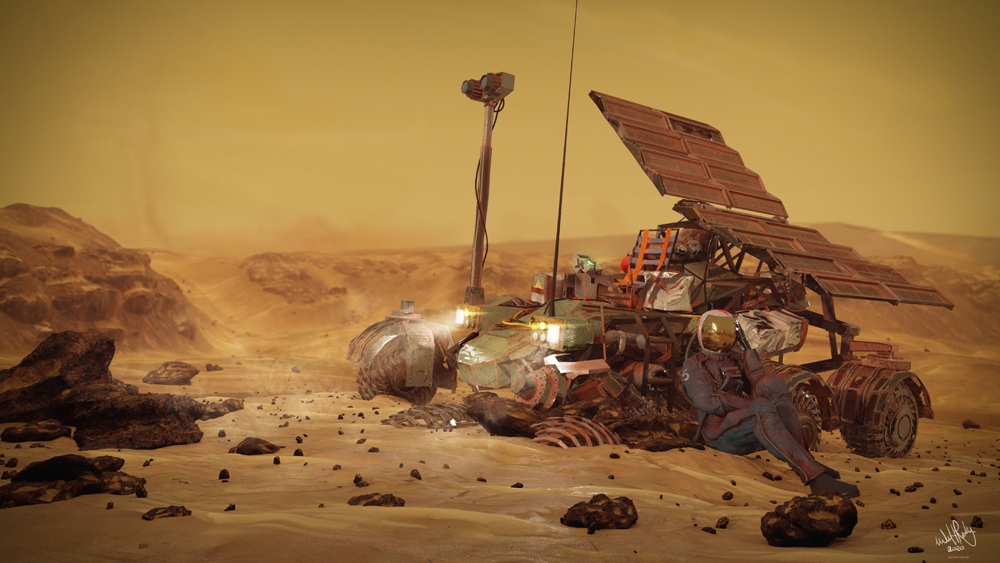 "The Trouble with Tribbles" by Henrik Lein.
"Beetle Wrx" by Anupam Das.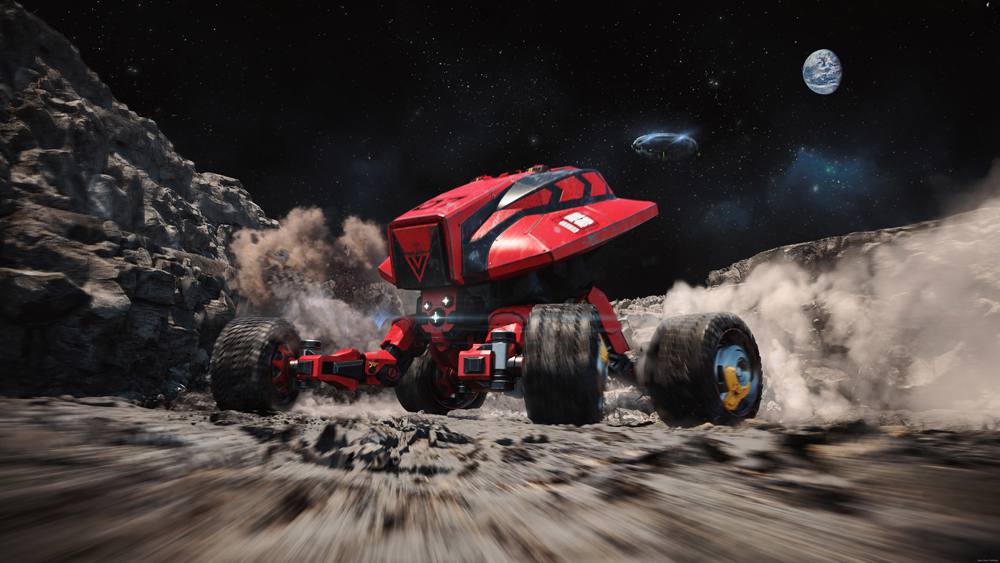 "Gigantic Mars colonization vehicle" by Shangyu Wang.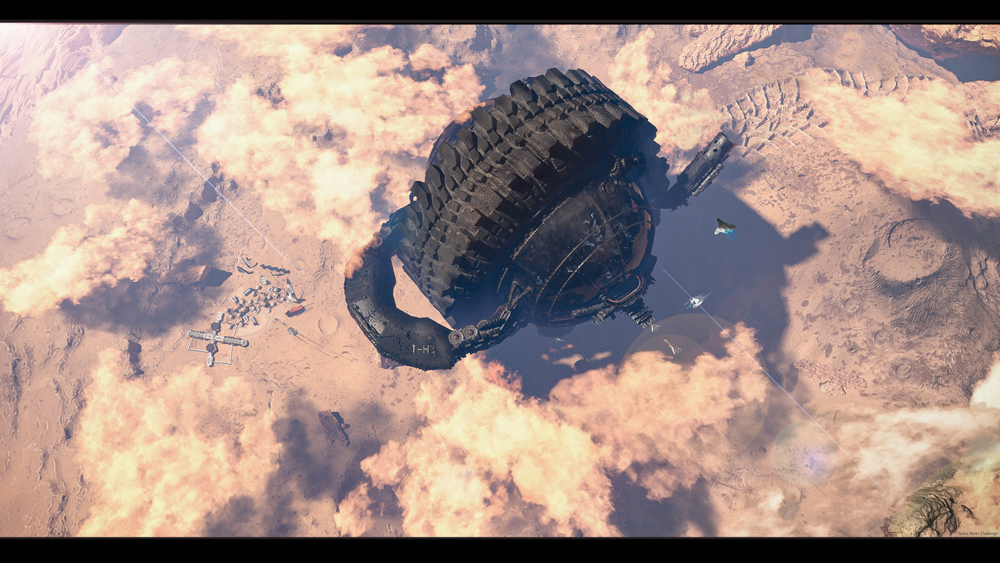 "SpaceX Rover Ant" by Alex Koryshev.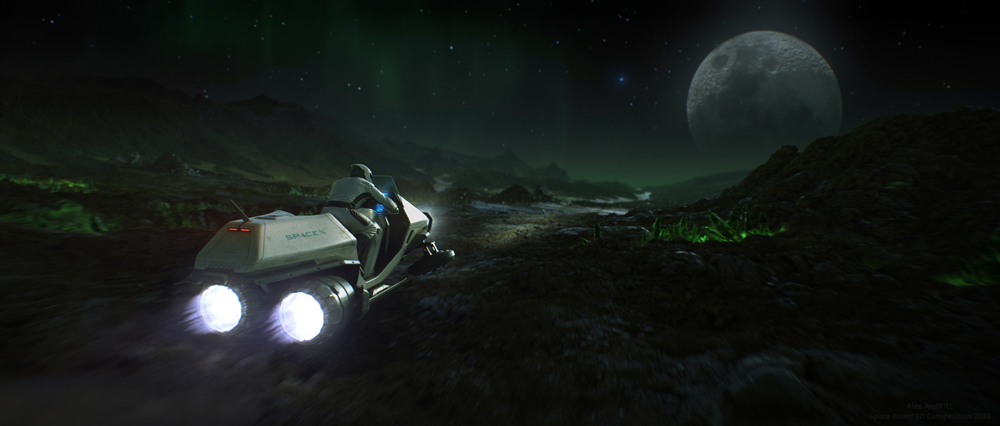 For those who like statistics:
98 artists took part in the competition. Twenty two members of jury had different views on the top-five – twenty nine renders got votes (each place in top-five gives special amount of points: first place – five points, fifth place – one point. All points/votes are sumup).
Special thanks to the sponsors who support our event and help 3D artists to create their masterpieces. Each of them is the best in their field. You can always count on their quality service, and so we are happy to recommend you their products.
Would be great to see your comments and thank you all for amazing challenge.