Three-wheeled motorized passenger vehicles are rare enough these days. It is fairly obvious since tricycles usually are not as comfortable, powerful, safe and practical as ordinary cars but are expensive enough. It's even hard to determine whether these vehicles are motorcycles or automobiles! Still some companies produce them for a small circle of admirers. This class of automobiles has really low choice. Among the most popular models, for example, such concepts as Toyota i-Road, authentic Morgan 3 Wheeler and tricycles of Campagna Motors, Canadian manufacturer from Montreal.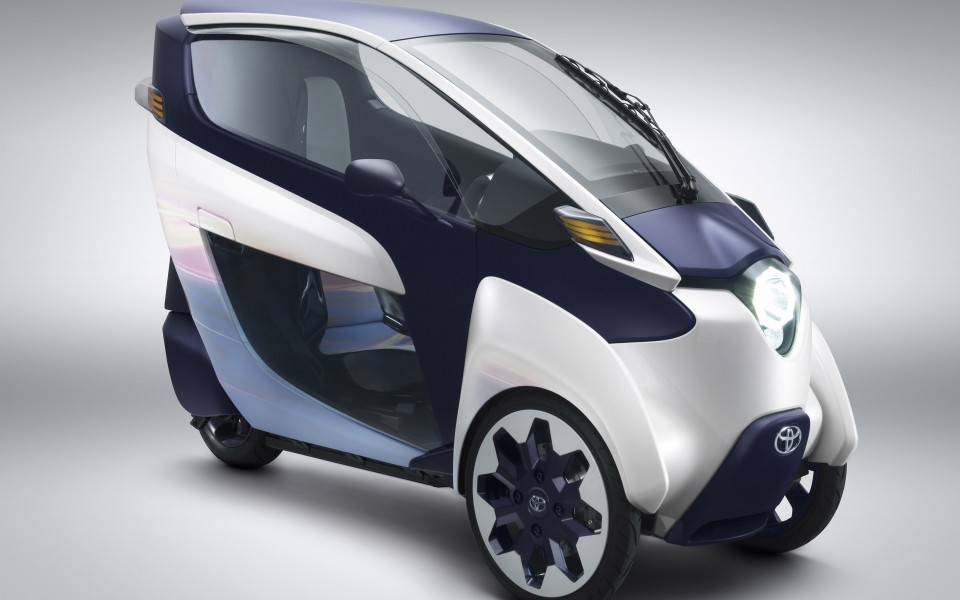 Toyota i-Road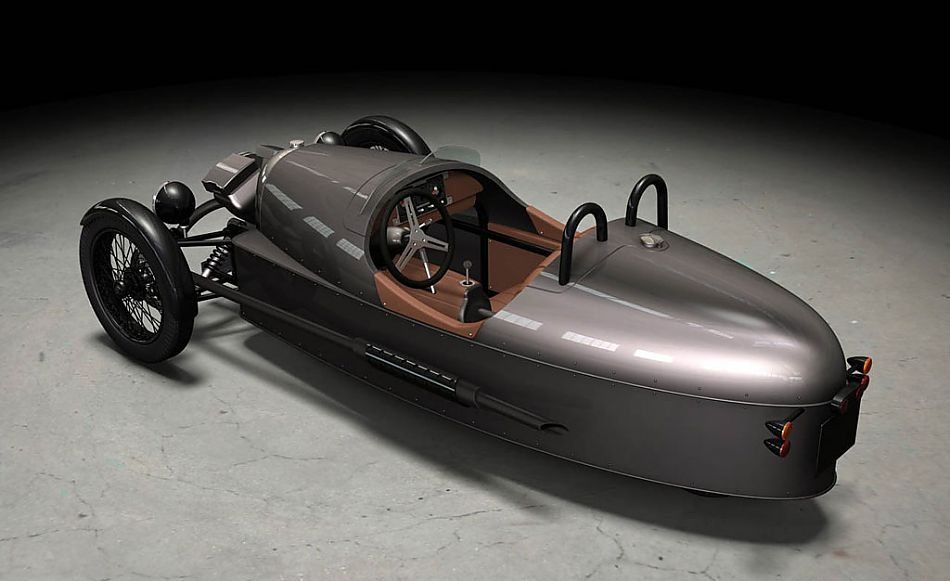 Morgan 3 Wheeler
Nevertheless, we paid attention to these unusual vehicles and today we want to tell you a little about the new tricycle of Campagna Motors. This company offers three more models of T-REX: V13R and 14RR with Harley-Davidson engine and 14R with Kawasaki engine. However, we decided to focus on the latest model – T-REX 16S.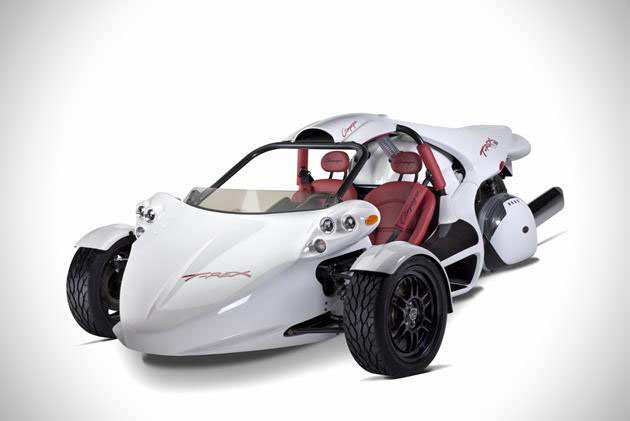 Campagna T-REX 16S
T-REX has an original design; however, it looks very similar to its Campagna predecessors.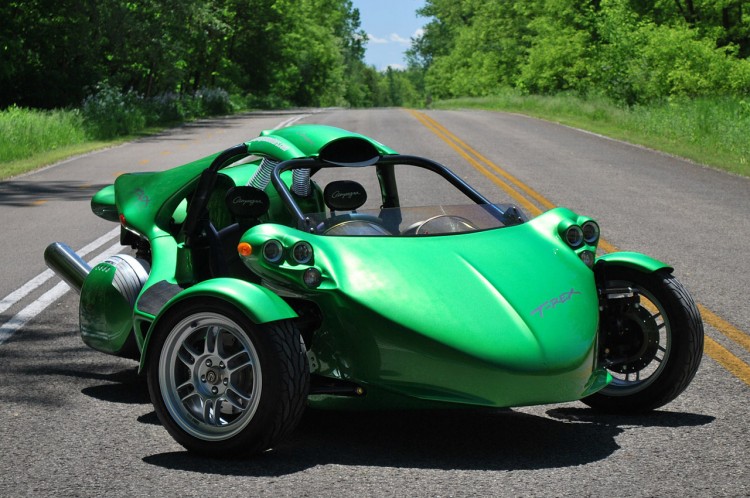 Campagna T-REX 14R
The fore-part of T-REX 16S is spiky and aggressive. Wheels and suspension components are installed sticking out of the body. Composed of separate optical elements head-light is literally built into side mirrors – looks aerodynamic and stylish. It's easy to confuse T-REX with any sports car. There is only ones nuance: it has no doors! It's very unpractical, as for us. What if it rains? You'll be wet through but riding in a hot-shot showy vehicle.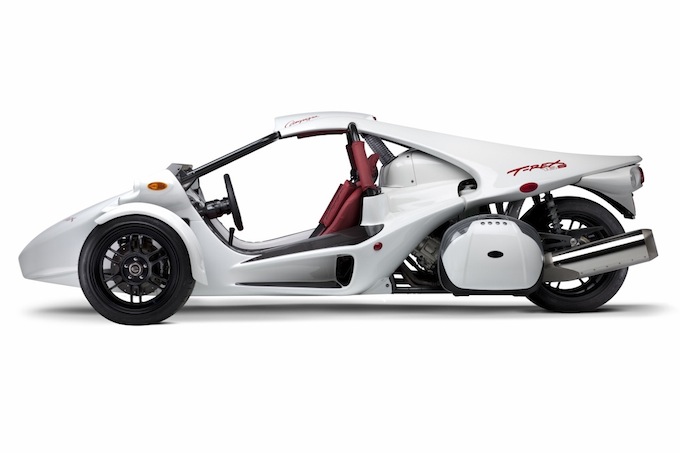 Thanks to the open body you can easily view all the technical stuffing from the rear part: the large rear wheel and a couple of big triple exhaust silencers.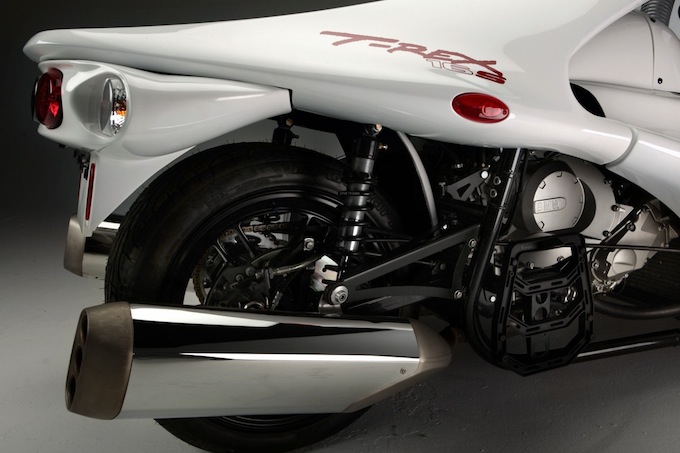 Dynamic features of the new T-REX 16S are close to the capabilities of T-REX 14R: its maximum power is up to 160hp at 7750 RPM, 129 LB-FT at 5250 RPM. The vehicle can reach 257 km/h and it accelerates from 0 to 100 km/h in about four seconds. Impressing, isn't it? The new model is equipped with a 1.6L inline six-cylinder engine, supplied by BMW Motorrad. The engine is equipped with a 6 speed sequential motorcycle gearbox which is connected by a chain drive to the rear wheel. Such technical characteristics of T-REX are not disappointing for this type of cars but far from being fantastic.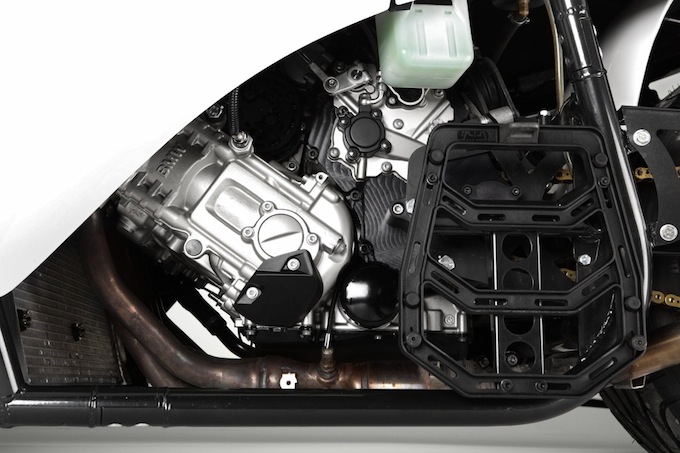 Campagna Motors production models have almost identical dimensions: 3500 mm length, 1981 mm width and 1067 mm height. T-REX 16S is no exception sharing technical base with another two Campagna tricycles. Its size corresponds to a tiny A-class hatchback, but due to the large distance between front wheels T-REX 16S is much wider. It's also easy to imagine the height of the vehicle, which doesn't differ a lot from modern sports cars. However, it makes the ride a little painful for your back. You'll feel every bump and hole in the road.
And now let's talk about the cockpit. Frankly speaking it's similar to any extreme four-wheel sports car. There is one big advantage in T-REX: here driver and passenger sit side by side, rather than one after the other. However, a disadvantage comes at once – the lack of space.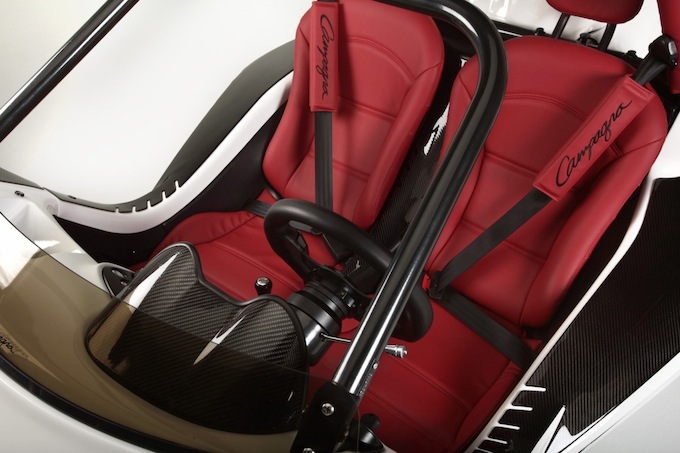 We realized that it's hard to compare this crazy toy with motorcycles, and it's not just a different number of wheels and seating. Here we can already find the main features of the automobile: a round steering wheel with gearshift paddles, pedals and transmission lever with carbon-fiber instrument panel.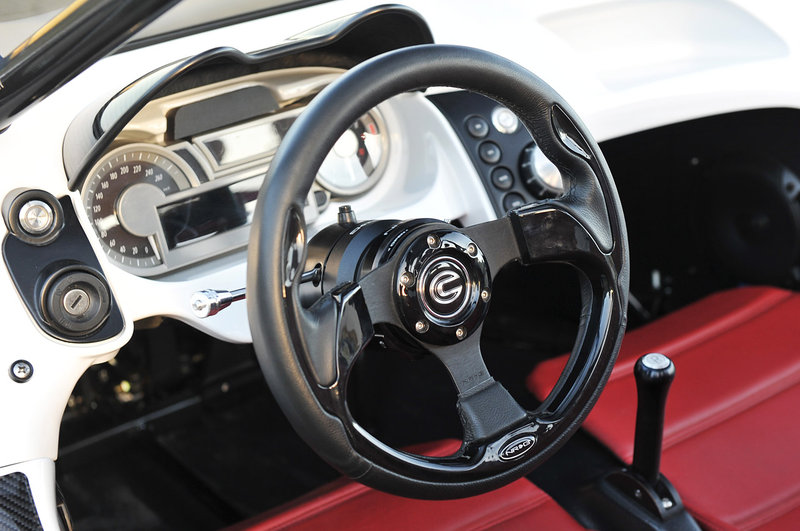 It's hard to talk about interior of T-REX because it is completely open, without doors and has only partial overhead covering. Because the cockpit is open to all winds, practical materials were used for its dressing. Seat trim is not afraid of rain. A tiny storage compartment is available under the hood of the vehicle. In addition, as a well-equipped tourist class motorcycle, T-REX has two storage compartments with a volume of 46 liters and a small box for glove as well. The tricycle has even received the 180 watt Alpine audio system with possibility to connect a mobile device via USB or Bluetooth, and satellite radio Sirius as well. Though, it will be hard to enjoy music while riding T-REX, because of the enormous noise from the engine that is located not down there between your legs but right behind your head.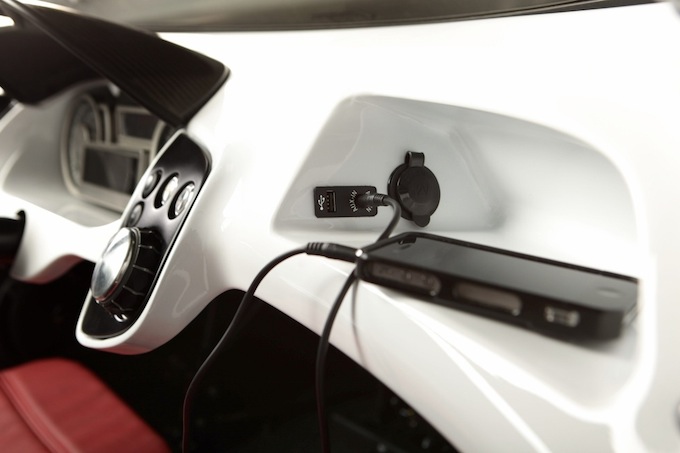 However surprising it may seem, you can drive T-REX without a helmet or motorcycle license. Luckily, the model has a high safety: the full force framework and three-point safety belts. The price of the Campagna T-REX 16S varies from $62,000 to around $65,000. Are there many fans of fast driving willing to pay this sum for the unpractical three-wheeled vehicle, where even the slightest rain can make your drive uncomfortable? Well, everything depends on the lifestyle. Such vehicles are just for those who are used to have a lot of fun and are not ashamed to look stupid.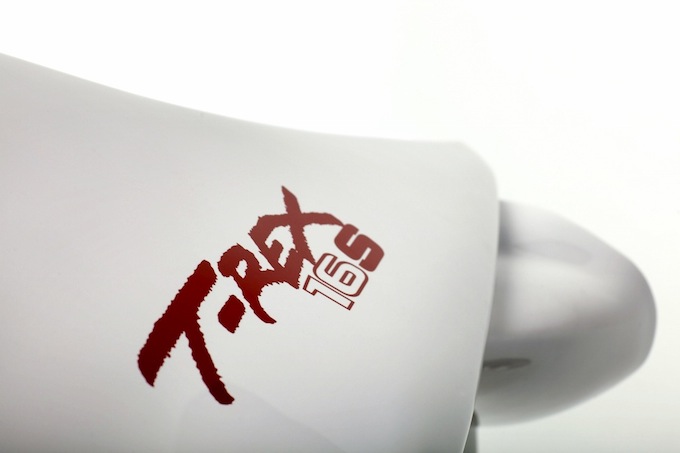 If you like this tricycle but are not ready to buy it, you may visit our store and enjoy the 3D model of Campagna T-REX 16S.
Enjoy automobiles, enjoy our models…
And have a nice render!