Autodesk has released extensions for Autodesk Mudbox 2014 and 3ds Max 2014. So let's read what's new here.

Autodesk Mudbox 2014 Extension:
– Improved symmetry;
– Improved retopology;
– The tool for measuring the distance between two points was added;
– Points on the curves are displayed now;
– Support for GPU Intel ® HD Graphics.
Autodesk Maya 2014 Extension: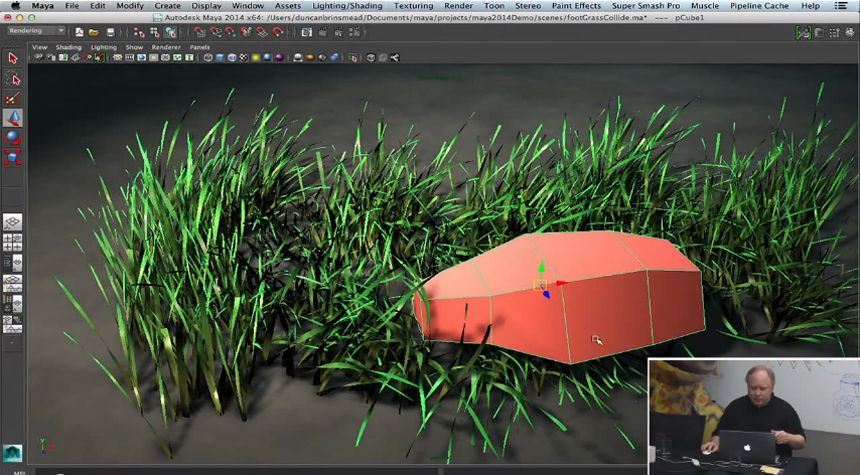 – Support for Full Screen mode in Mac OS X;
– Retopology tools (in MTK);
– Improved boolean operation tool;
– XGen technology was introduced;
– New MayaBullet module (using Bullet Physics Engine).
Autodesk 3ds Max 2014 Extension: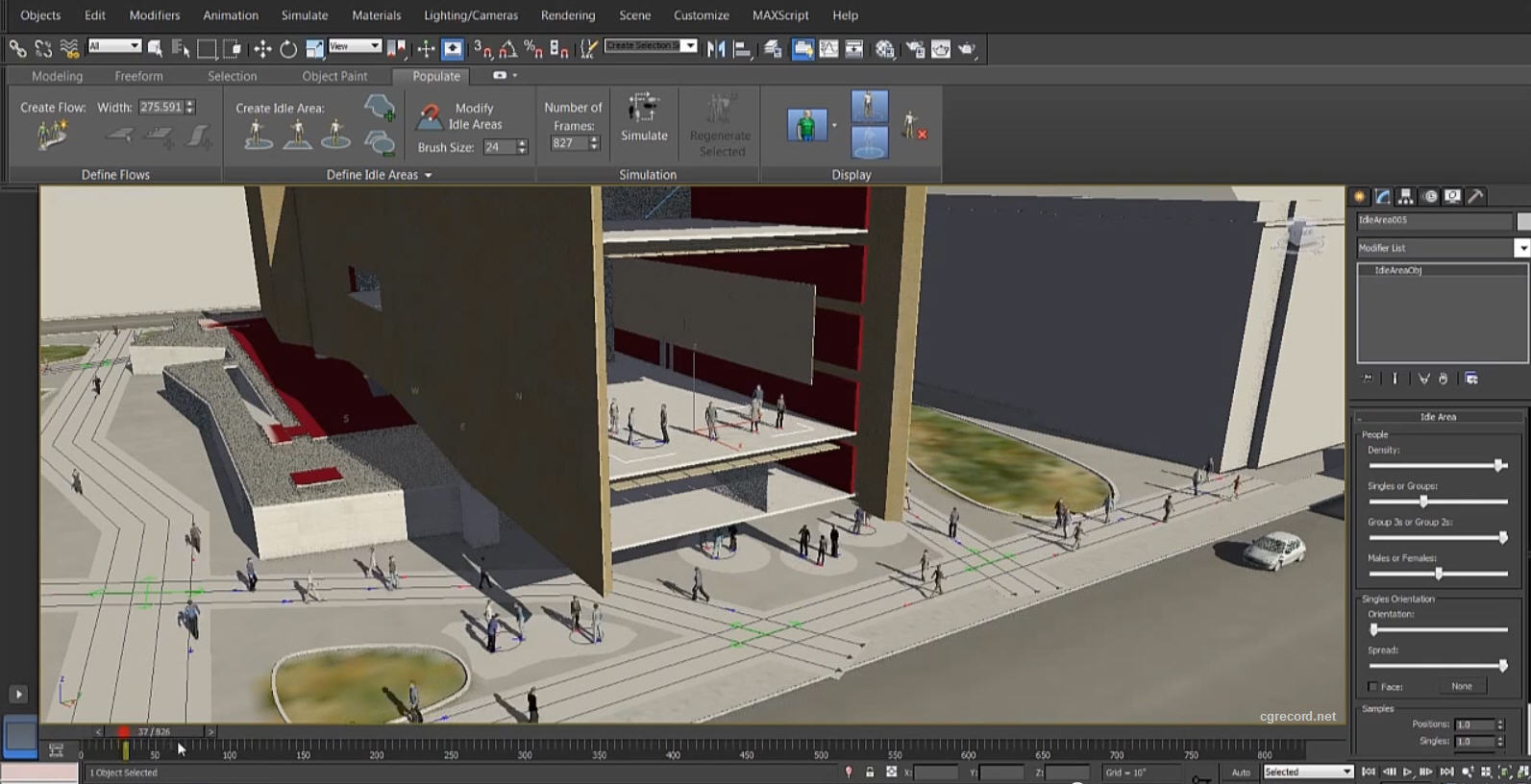 – Point Cloud Support;
– Stereo Camera Rig was added;
– Python support.
We should mention that you won't find all extensions in a single package.
Expansion packages are available to all Autodesk Subscription customers and they can be downloaded from the Autodesk Subscription Center at any time.
RandomControl, the developer of FryRender, has released a new version of GPU Accelerated visualizer ARION Render 2.5. ARION uses GPU to speed up rendering. The visualizer is based on the algorithms which were developed using NVIDIA CUDA technology.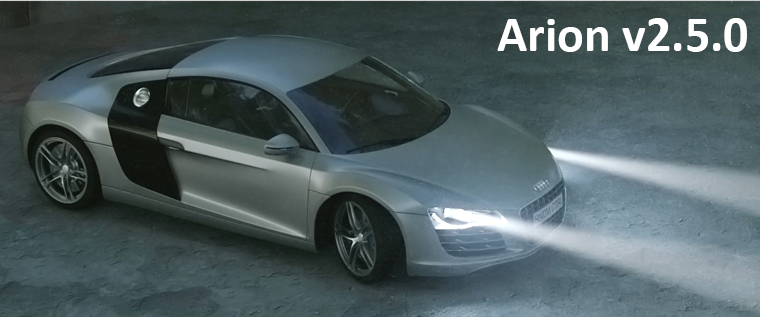 New features in version 2.5:
– Finite sampling;
– IBL importance sampling;
– Metropolis Sampling (MLT);
– LightMixer layers;
– Render AOVs;
– 256 Mega-pixels on the GPU;
– HDR Light Studio connection;
– NVIDIA CUDA 5.0 Support;
– RandomControl SDK.
ARION visualization system works with GPU NVIDIA GeForce, NVIDIA Quadro and NVIDIA Tesla.
Caustic Professional, a division of Imagination Technologies Ltd, has released Caustic Visualizer 1.2 beta 2.
Caustic Visualizer™ is an interactive renderer which is used as a viewports rendering engine, but with the function of ray tracing. With the help of Caustic Visualizer™ you can increase the level of visualization in the projection window for image display or current scene analysis.
It also should be mentioned that, when applying Caustic Visualizer™, you can continue modeling objects, mounting new light sources and editing content. When working with objects, selected objects or sub-objects will be displayed as a classic grid marking.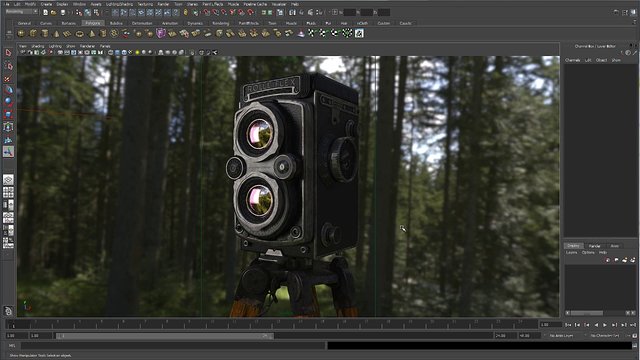 Caustic Visualizer ™ provides the following features:
– Neat realistic reflections;
– Soft Sshadows;
– Diffuse reflection;
– The reflection of light;
– Global Illumination;
– Depth of field effect;
– Support for Mental Ray® shaders: "mia", "metallic paint" and "car paint";
– Supported geometry types: polygons, NURBS and subdivision surfaces.
Adobe server was hacked. The company recommends to change passwords.
Just a couple of days ago all users of Adobe Creative Cloud received the message with recommendations to change user account passwords. The message reads as follows:
"We recently discovered that an attacker illegally entered our network and may have obtained access to your Adobe ID and encrypted password. We currently have no indication that there has been unauthorized activity on your account…"
If you decided to become a licensed user and bought Adobe Creative Cloud membership, it is strongly recommended that you change your account password and freeze the credit card if you noticed a strange behavior of the bank account (funds are being withdrawn, replenished, and then withdran again, etc.).
The Foundry, the developer of solutions for compositing and post-production, has released the promised MARI version 2.5 with support for the Macintosh platform and Mac X operation system. MARI 2.5 for Mac was announced as far back as during the WWDC 2013.
This release of MARI takes full advantage of modern Apple gadgets, giving CG-artists a clear and natural way for 3D model drawing. From now on the creative users of X operation system can spend more time for creating pictures and less time for dealing with technical issues and solving technical problems. With the possibility to process super high resolution textures with millions of polygons, MARI 2.5 is going to set the creative process free from the technical obstacles.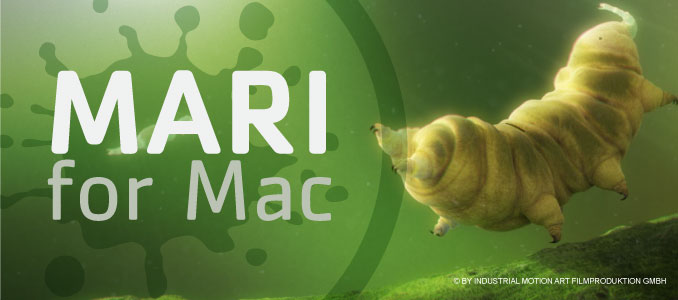 Other new features in MARI 2.5:
– Support for Custom Shader API, allows users to write their own shaders for MARI;
– Shader code was revised in order to improve the interactive mode performance;
– Increased Smart Selection productivity.
MARI 2.5 is available to all licensed users as an upgrade, as well as to all new users at the price of $ 1995 USD.
Octane Render is conquering the CAD market.
Over the past few months Otoy has put on the market several releases of their GPU-Accelerated rendering engine Octane Render for the most popular CAD packages.
Given the specificity of the CAD market and the implementation of visualization tools in the packages, the developers from Otoy decided to give engineers and designers an easy-to-use tool for a high-quality visualization.
At the present moment the following version of Octane Render for CAD packages are available:
– OctaneRender™ for ArchiCAD;
– OctaneRender™ for Autodesk® Inventor® (beta);
– OctaneRender™ for Autodesk® Revit® (beta);
– OctaneRender for Autodesk® AutoCAD® (beta).
Regardless of the CAD package the interface and capabilities of Octane Render is identical to any of them.
DNA Research has released the new version of rendering software 3Delight for Softimage 4.0.

In the new version of 3Delight for Softimage 4.0 you will find enhanced integration with Softimage, improved support for Render Tree and also a lot of new features and functions:
– New Path Tracing Algorithm;
– Interactive Re-lighting implemented;
– Physically correct materials;
– SSS algorithm with ray tracing support;
– Image Based Lighting improved;
– Increased productivity;
– Simplified visualizer workflow;
– Free License has been updated up to Quad Core processors support;
– Updated documentation.
3Delight for Softimage 4.0 is compatible with Windows and Linux.
Have a nice render!