This sounds like. I am going to go with a young explorer researching a new planet with his drone(s). The original idea would be that the explorer has braces and finds an alien with braces too which get them a direct connection and both have to laugh about but that's the first idea. (this is the first idea might change along)
Here is the first post a colorkey looking for colors and mood. I already did quiet a lot of zbrush sketching trying to find the right style will post it later.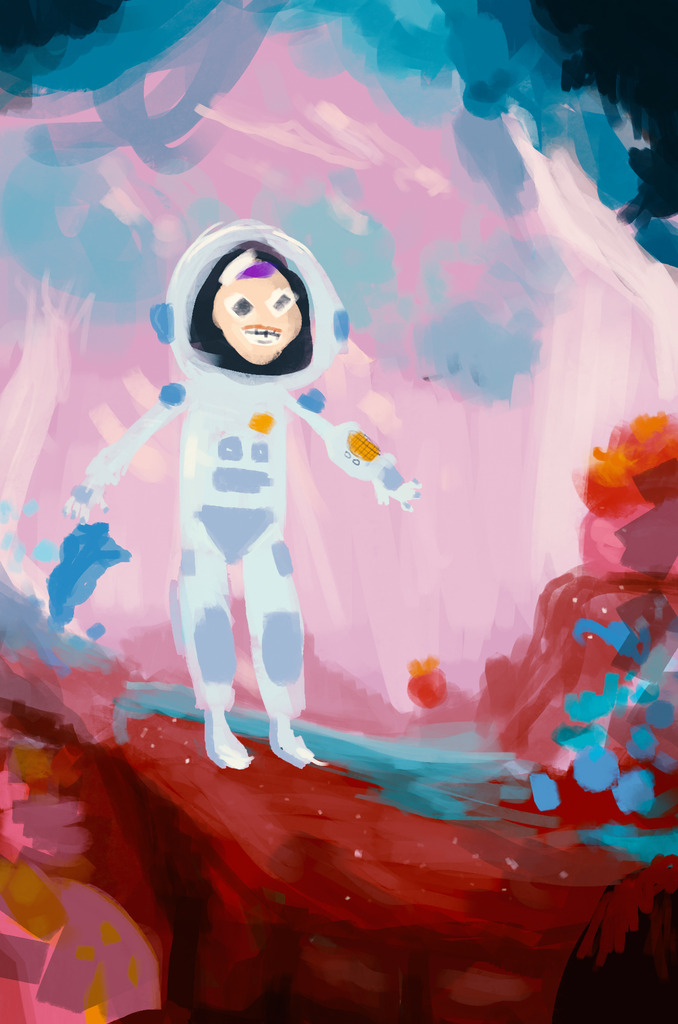 here are some zbrush screengrabs of the kid so far.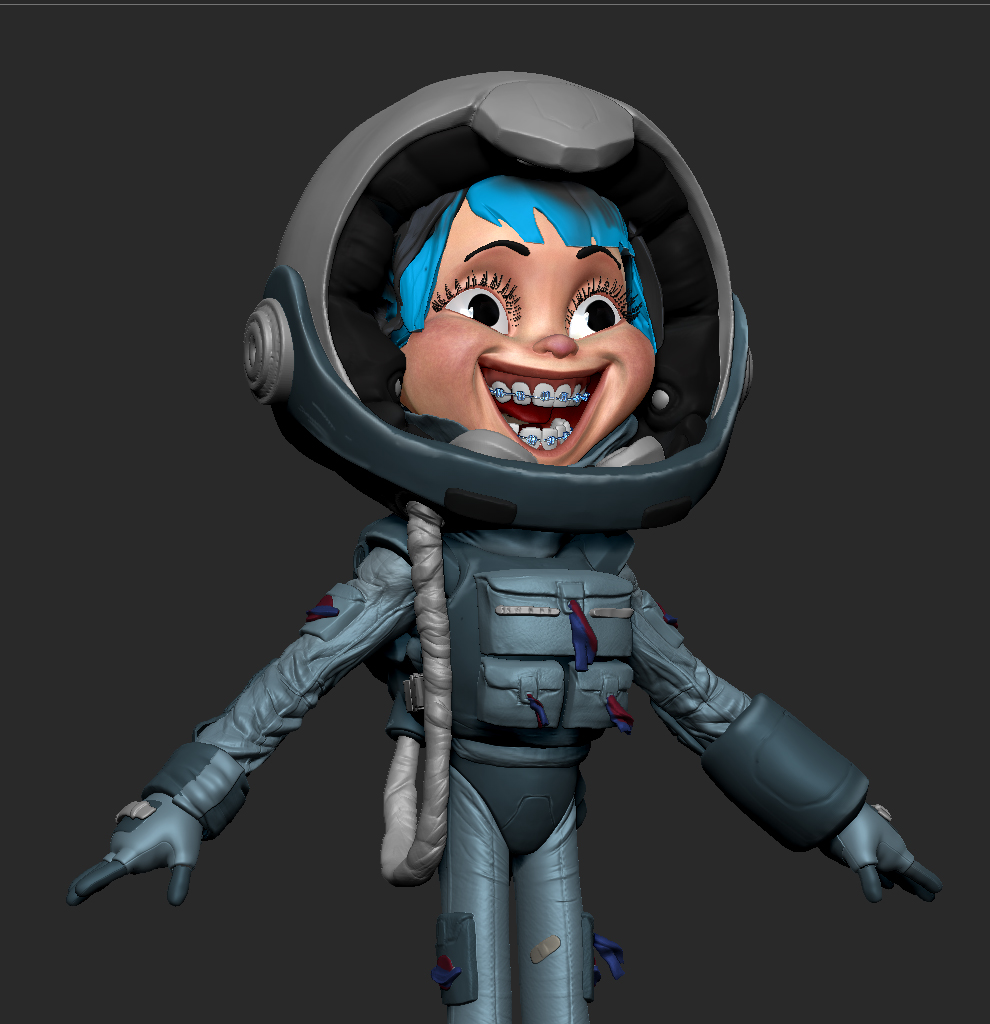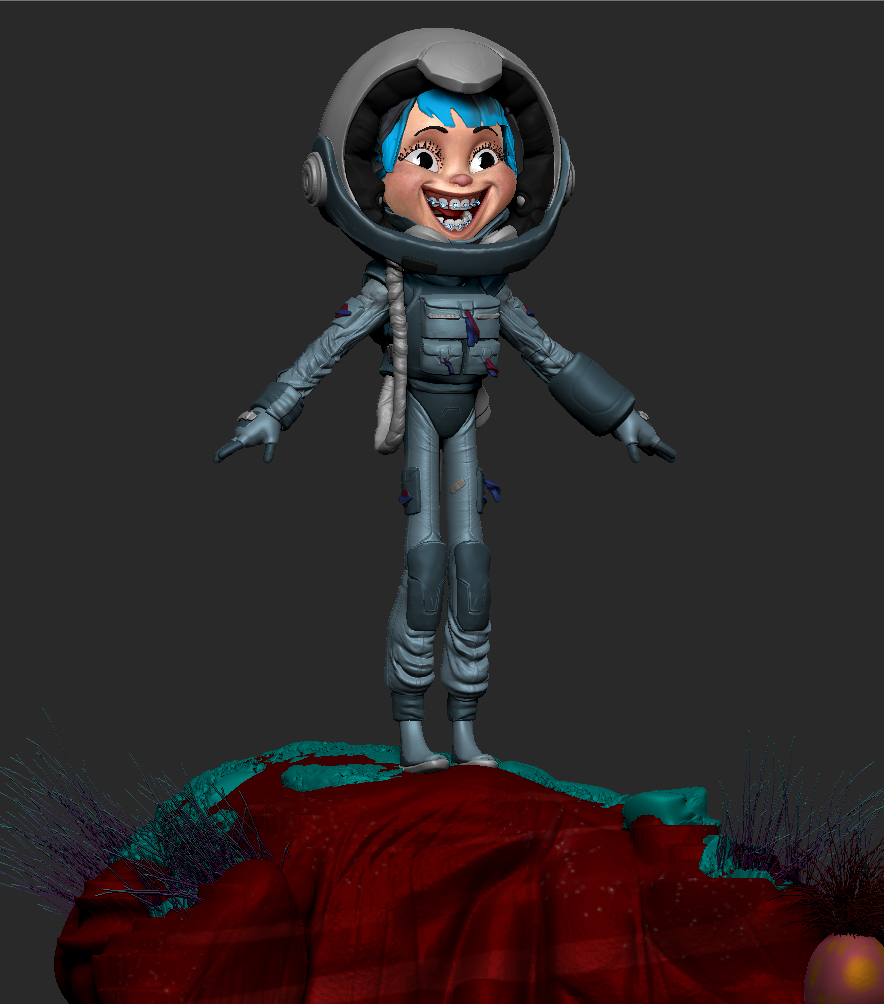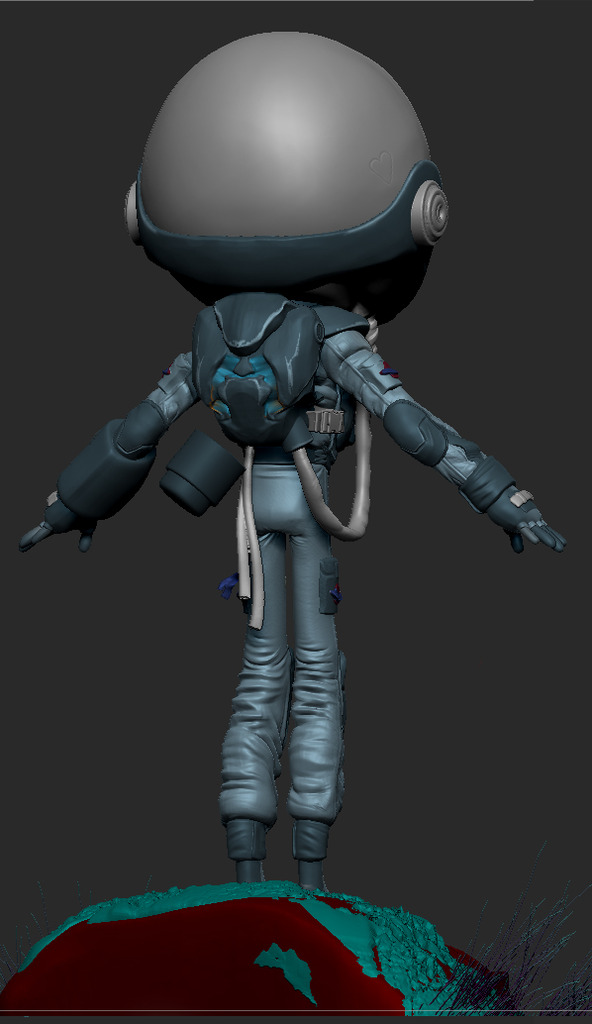 Here is an early rendertest. Still a whole bunch of stuff wrong but testing out Arnold. Normally would have been in vray but had to leave the vray-donggle at my previous job.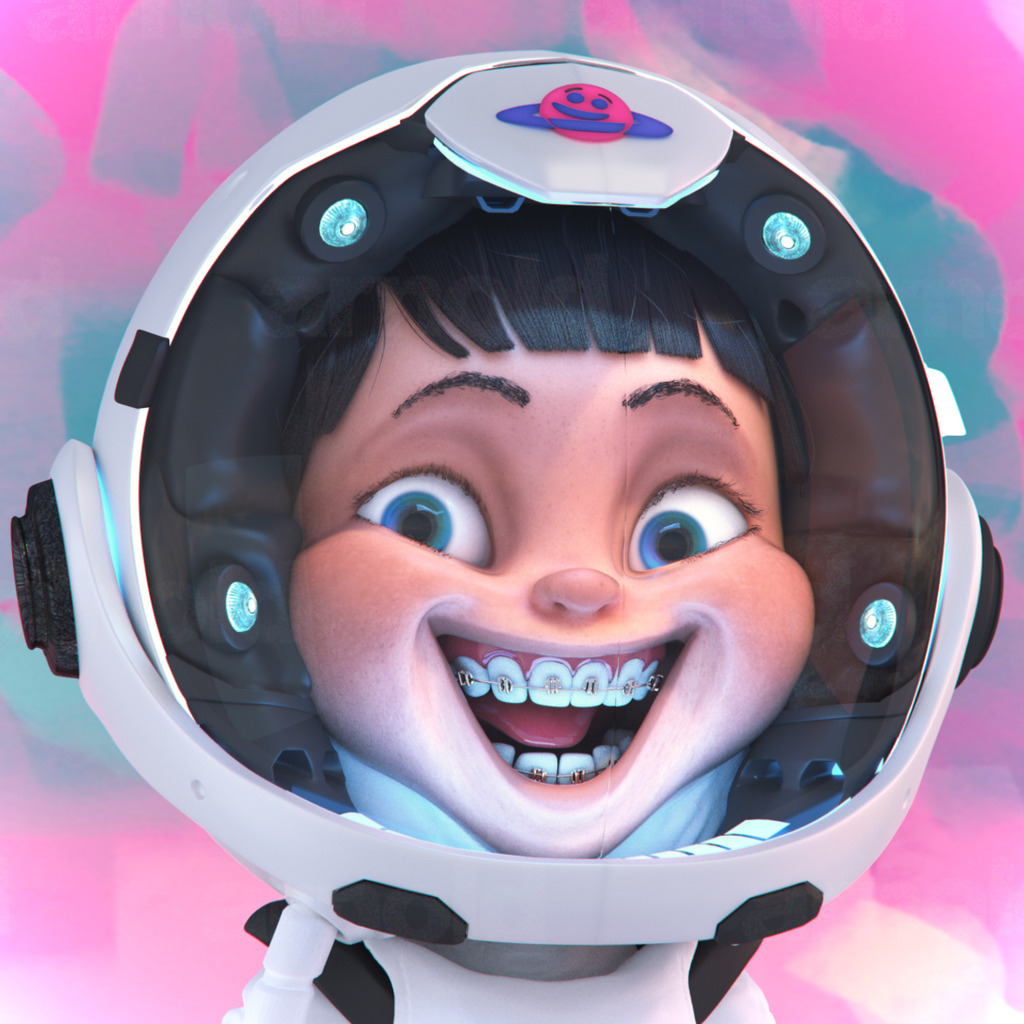 I think it will be a bit more blurred the background not sure yet. I will look at the eyebrows good point.
Some keyshot renders of the space kid. It took way to long to retopologize and prep the uv's to get them good for substance painter. But now I should be able to get proper texture results.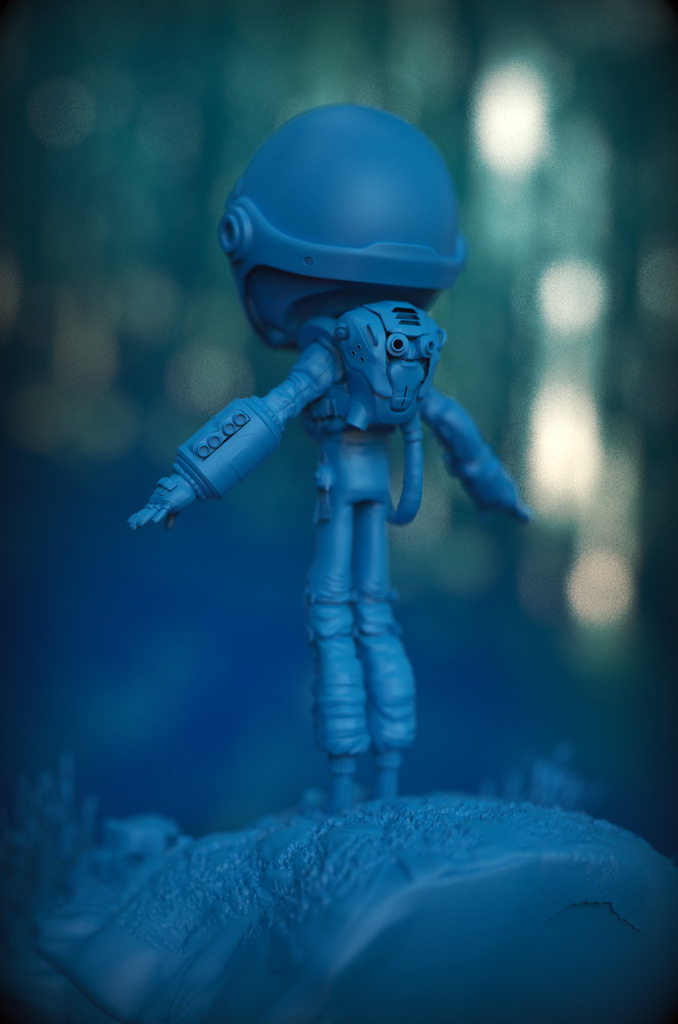 Started texturing in Substance:
backpack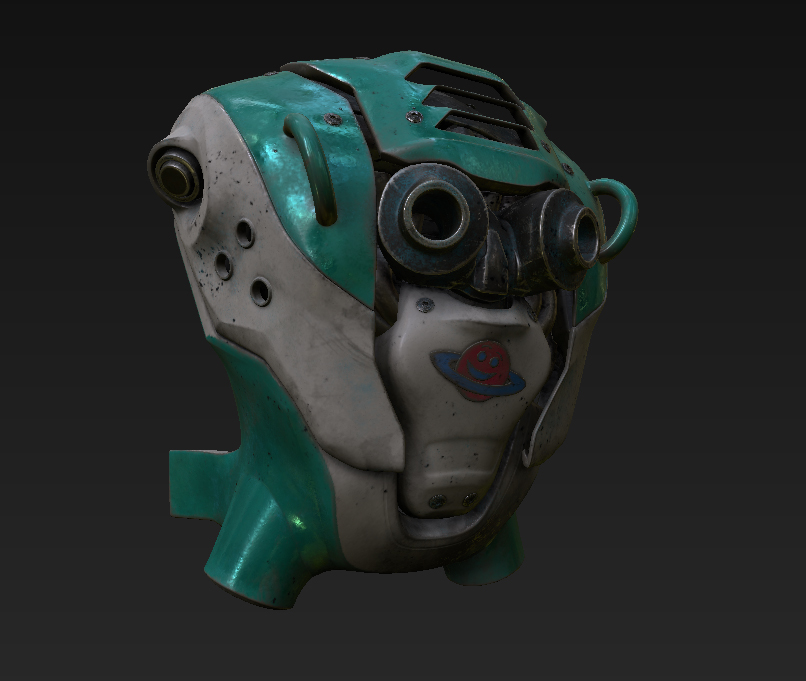 Helmet the screen will be transparant.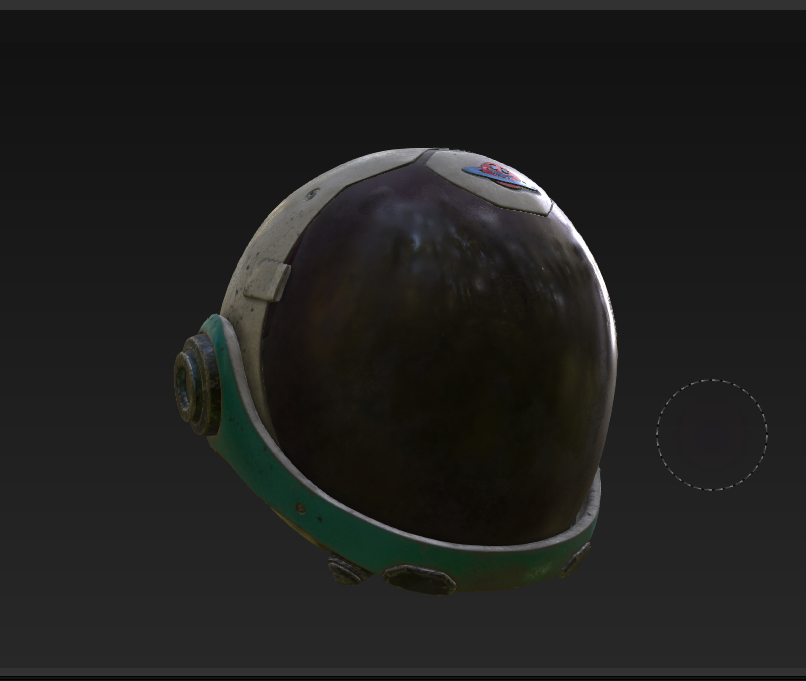 Computer the face is just an indication at the moment.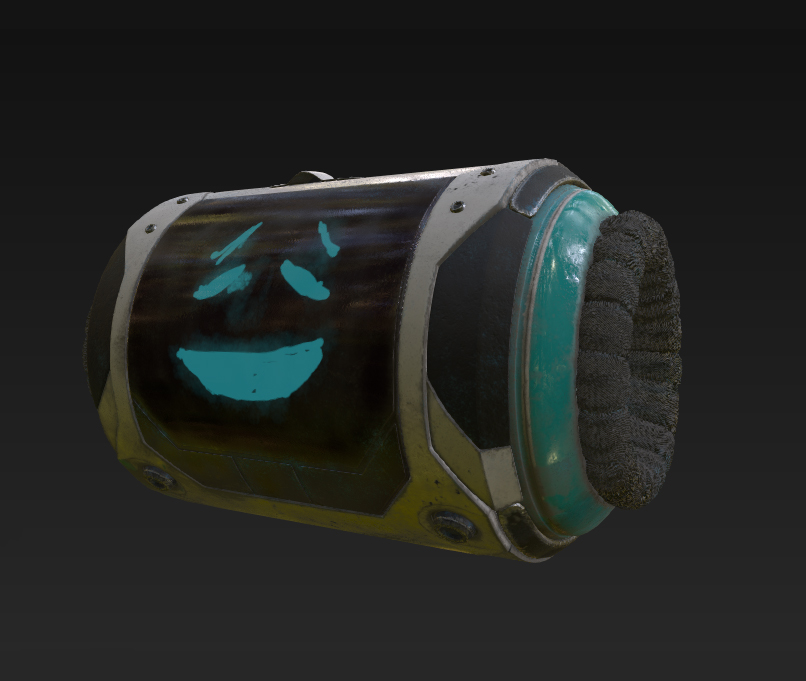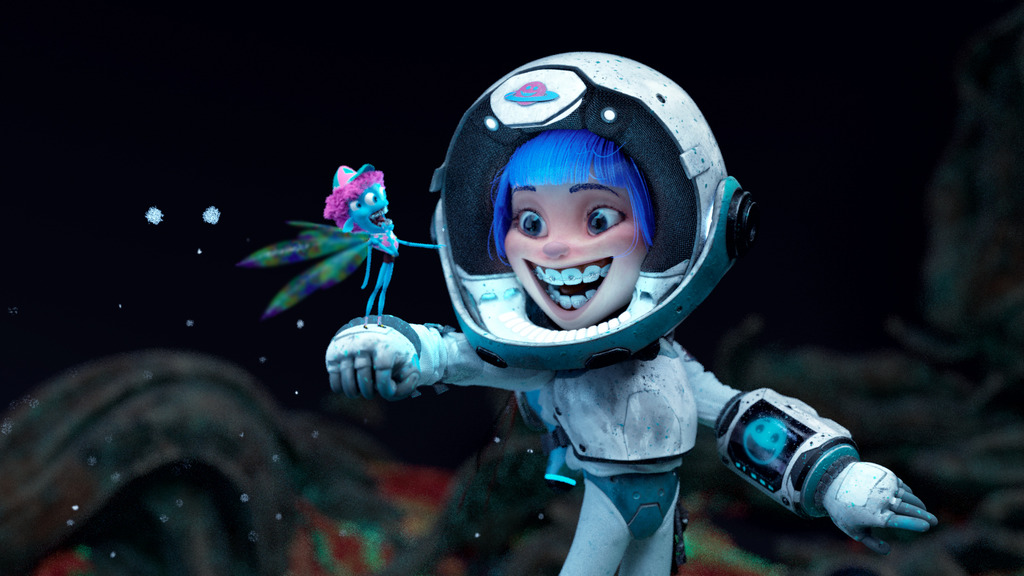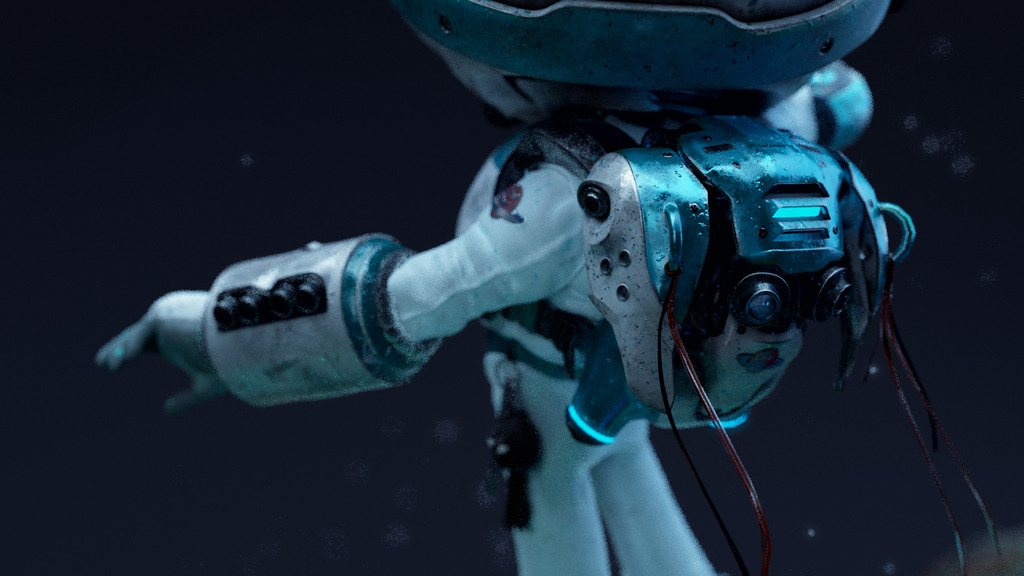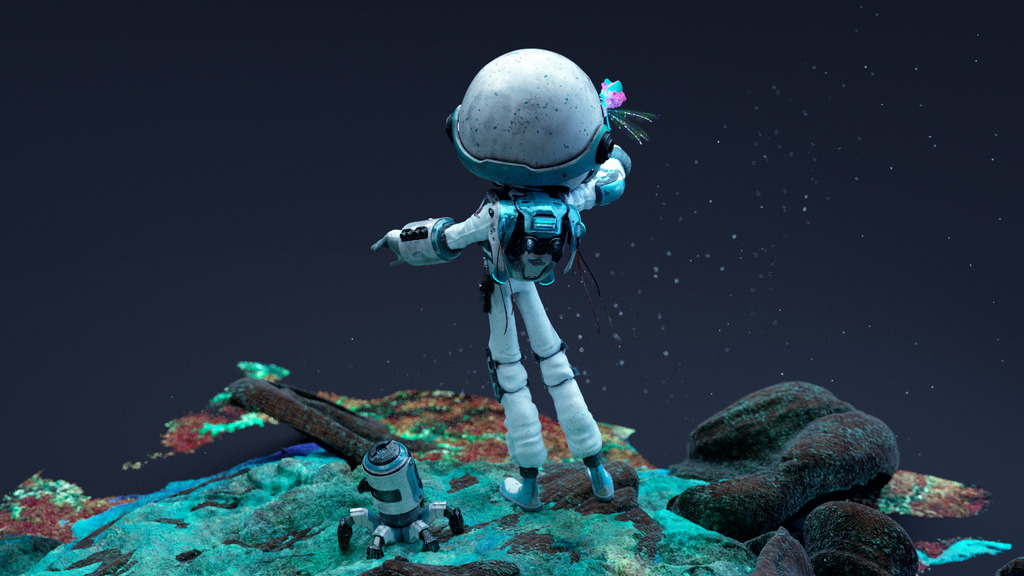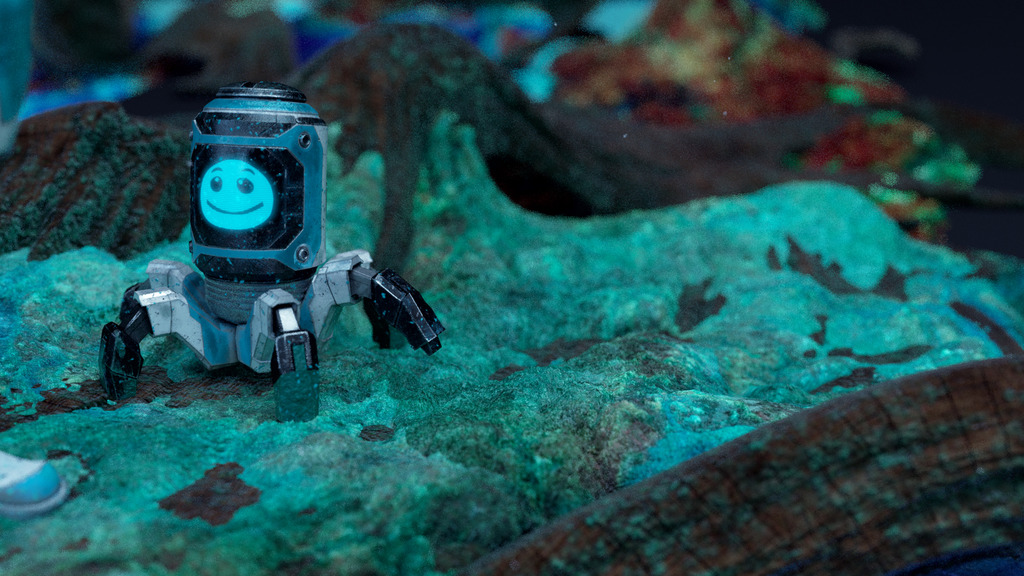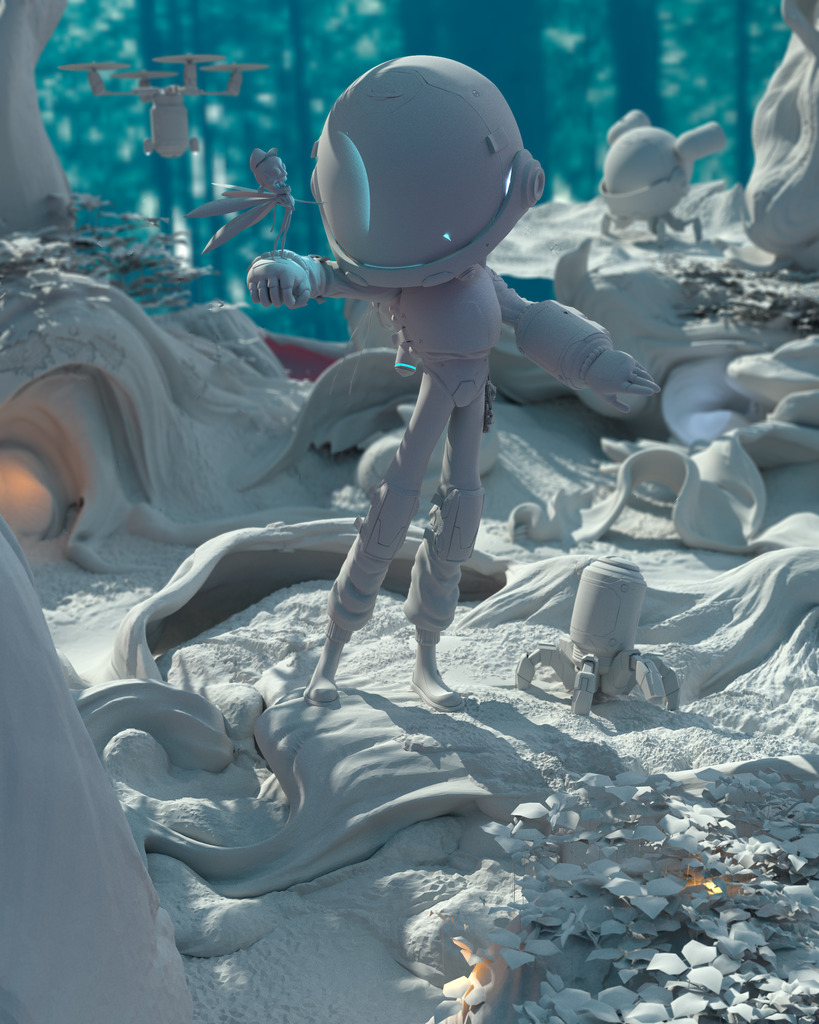 You can see the final render here.