Hi everyone! We continue series of short interviews with the best artists from Hum3D competitions.
Timo Muraja, author of the "Barn find", will answer six questions and give us a look behind the scenes of his work.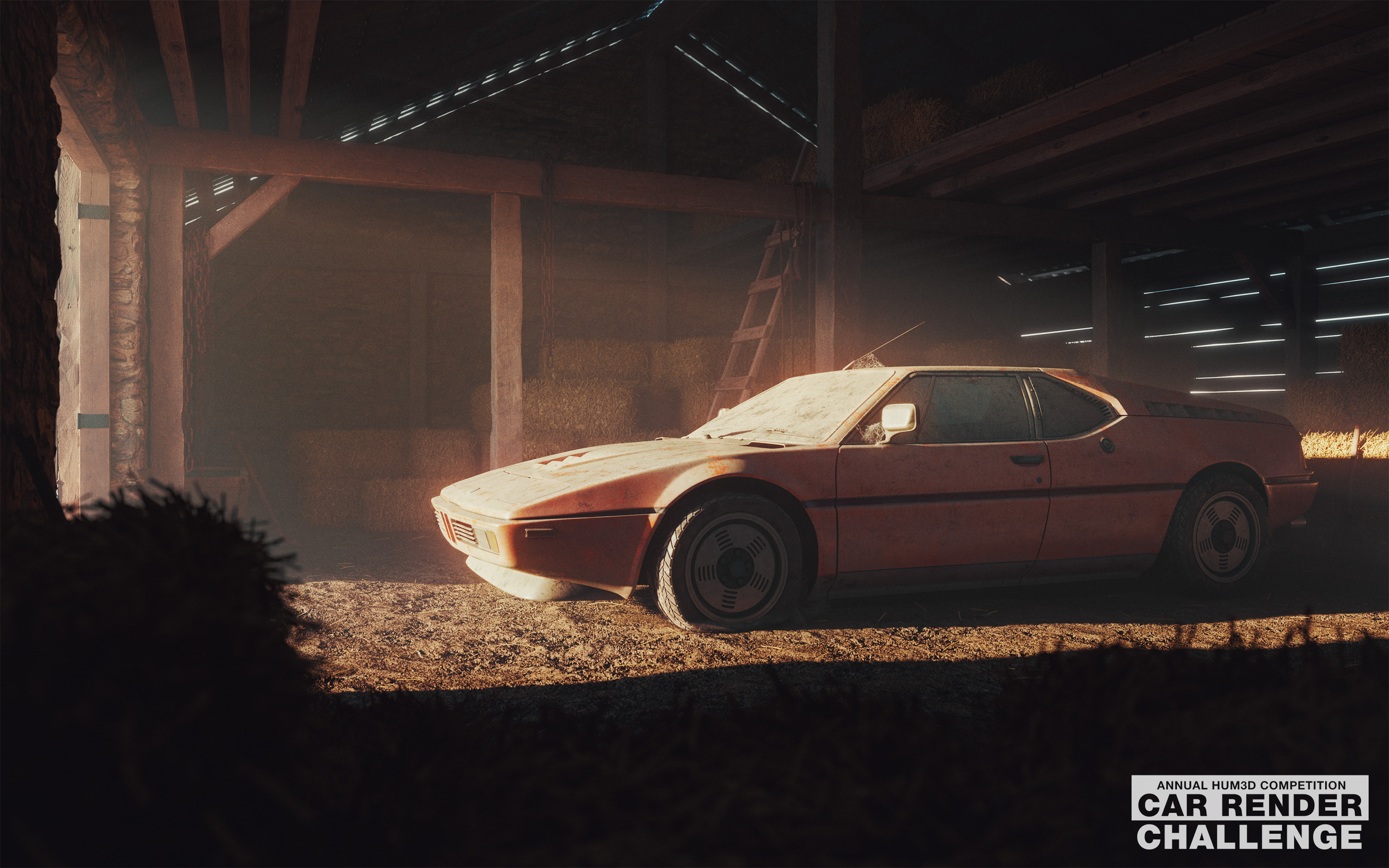 Tell us a little bit about yourself. What do you do and how did you become a 3D artist?
My name is Timo Muraja and I come from Finland. I am 36 years old and have been doing 3D professionally for over 15 years. My father introduced me to 3D when I was little (it was the 90s and the program was a DOS version of the 3D studio) and I spent the first half of my career doing architectural visualization with him. However, Archviz started to get boring at some point and I changed my direction to a different style of 3D production. Since then I have done TV commercials, animation, VFX, and product visualization.
What was the workflow behind your latest challenge image? Where did the idea come from?
I love cars. And especially old sports cars have a certain edginess that I like. It was clear that I wanted to make an old classic for the competition. At first, I thought about putting it in storage to collect dust, but I ended up in the hay barn. The old BMW M1 was chosen as the car. At first, I collected a lot of pictures for the mood board (I use Pureref). From every angle and detail. After that, I bought the car drawings from TheBlueprints and started modeling. I use 3ds max as my main 3D software. When the car was half finished, I started to outline the environment it will be placed in. I tested lighting and materials. After the car was finished, I finished the environment and polished the materials and the lighting. Everything was rendered in V-Ray. Composited in Photoshop.
What challenges did the image creation? Did you learn something new?
The biggest challenge was the modeling part for sure. I can't remember when was the last time I modeled a full car from start to finish. It was a good reminder that you shouldn't be afraid of making mistakes. I often spend too much time thinking about how to do something perfectly, with models especially. When it would be more reasonable to just do the thing and then correct the mistakes if they arise.
How often do you do personal projects and keep your portfolio up-to-date? Which one is your favorite?
I try to learn something new, if not daily, then at least weekly. I am constantly striving to be better at what I do. I try to update my portfolio as often as possible. Lately, I've been doing a lot of car stuff and the latest project is my current favorite.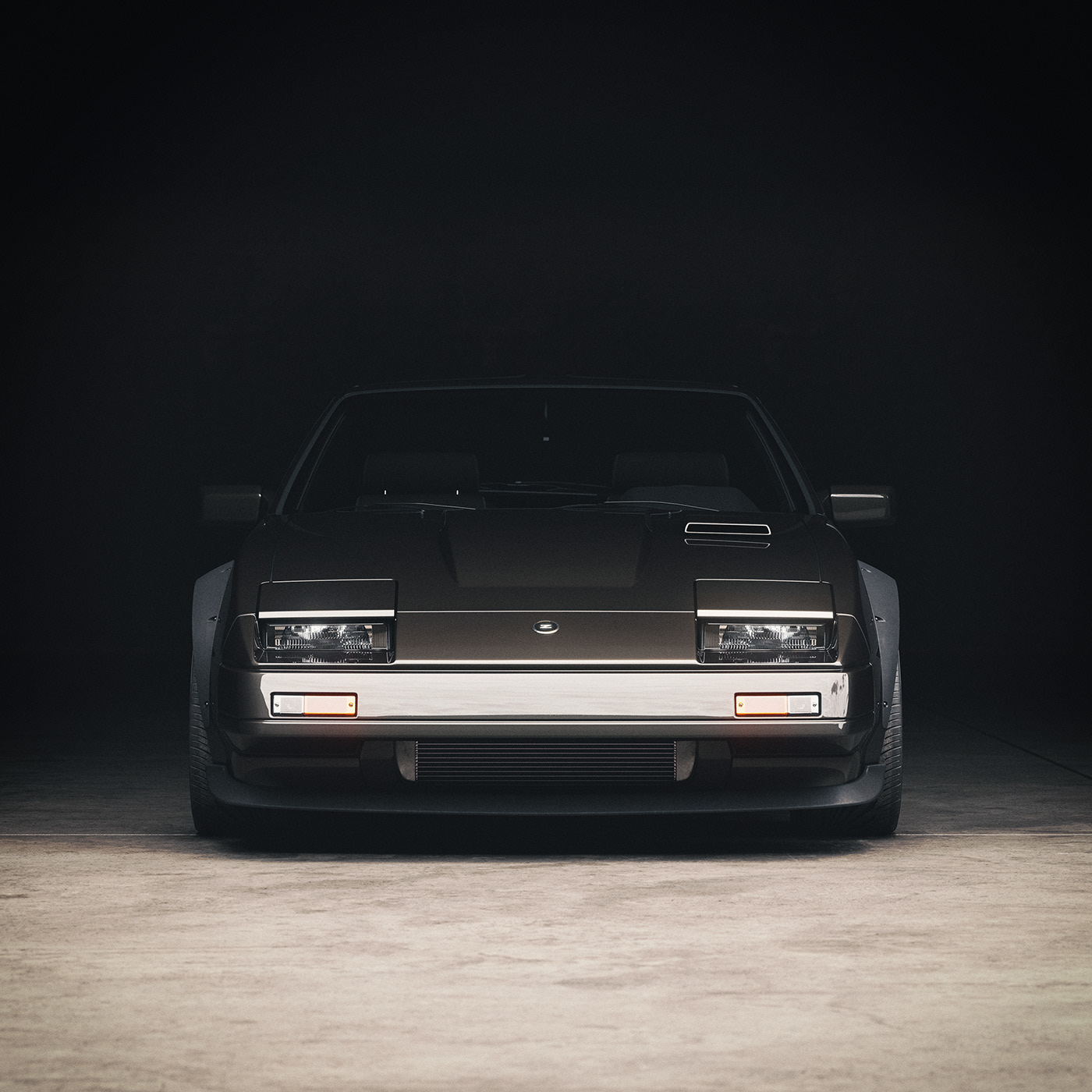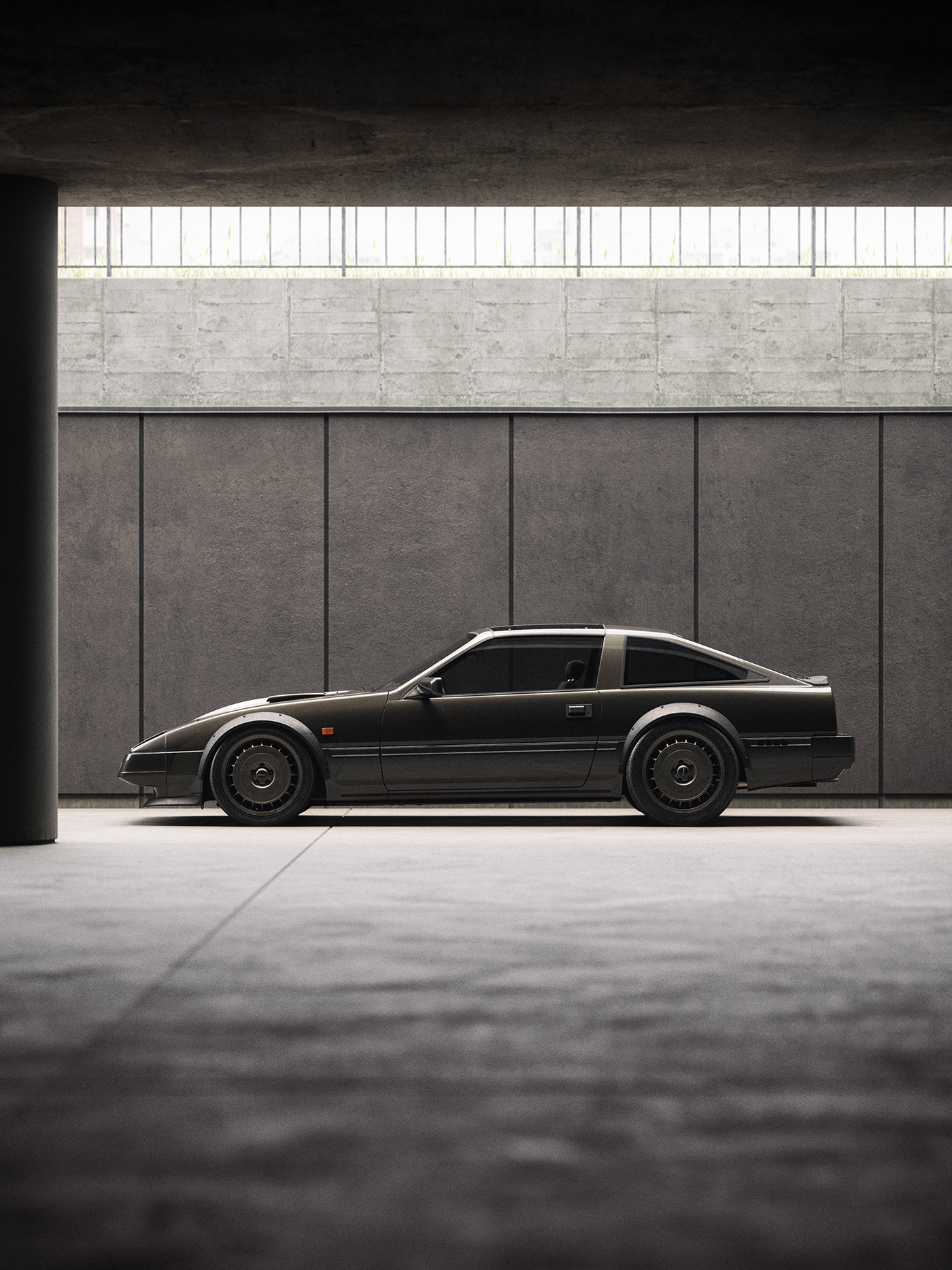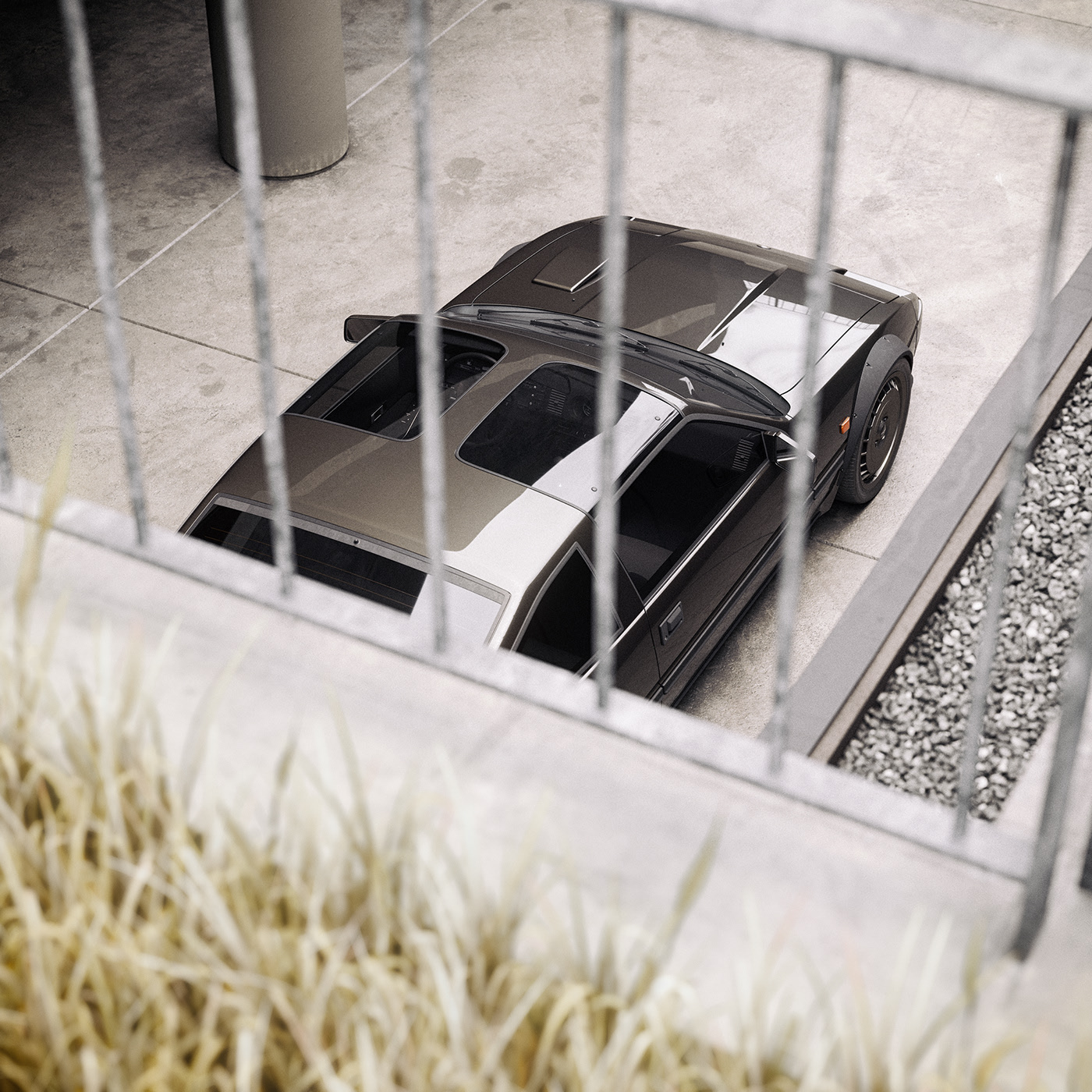 What or who inspires you today? Are you a member of any art communities? Any favorite hashtags you check on a daily basis?
Inspiring artists: Ash Thorp, Colorsponge, The Kyza, and Goon. All super talented car guys. Their work is super inspiring.
Groups and other sources: Automotive CGI – FB group and what Behance recommends to me.
Please tell us your five short tips for creating 3D art.
– Study good photography and films. Best way to get inspired. Look around and build mood boards.

– Always use references. For lighting, materials, or models. For everything.

– Challenge yourself, and step out of your comfort zone. Learn something new! Do more than you did last time.

– Stay organized. Nothing is more frustrating than things you cannot find. Keep your scenes, asset libraries, and folders tidy!

– Put in the hours. Invest your time in this craft. It will pay off in the end.