Hi everyone! We continue a series of short interviews with the best artists from Hum3D competitions.
Tomasz Żero, the author of great work "Abandoned Hope", which got Polybrush and Exlevel team choice on the Survival Car Challenge, will answer on six questions.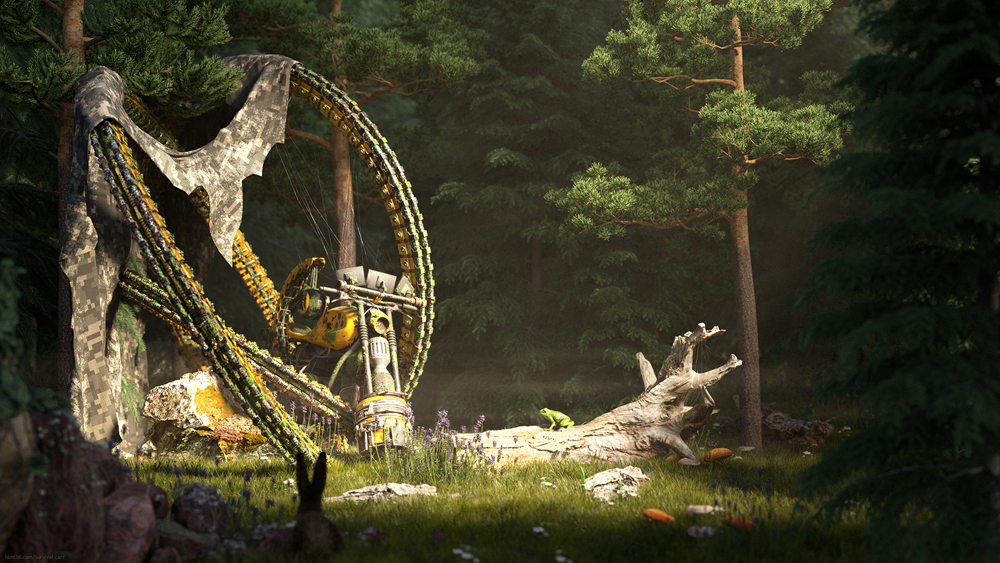 – Tell us a little bit about yourself. How did you become a 3D artist?
Hello, I'm Tom and I'm 3d artist based in Warsaw, Poland. I am lighting designer by training that found 3d as a hobby. For the 1st time I've met with 3d was on my studies, when we used 3ds max to visualise our concepts of illuminations of buildings. Also my bechelor and master thesis' were illumination projects. After that I was getting deeper into 3d world, looking for my own path and trying many different fileds of 3d, from automotive, through architectural and environment visualisations and recently I've focused on sculpting and texturing in Zbrush and Substance painter. Ohh and also I started working in Unreal Engine. So my journey with 3d lasts 4-5 years now with 2 years of break.
– What's your favorite aspect of creating 3D art? Is there something you specialize in and enjoy the most?
My favourite aspect in creating 3d art is freedom – I can create anything I want, no matter if it is realistic, phisically possible or irrational and useless. My own creativity is the only barrier. As I said in previous question, I'm generalist for now, I haven't found any specific filed of 3d more enjoyable than the others, but I'm in love in Zbrush, Substance Painter workflow and UE4 right now.
– What or who inspires you today?
What inspires me is everyday's life and situations and scenes from it. For example, I have a lot of pictures saved on my Instagram account that I want to recreate in 3d, like some specific optical illusions and effects that nature did on some buildings, objects etc. Also I like to follow and learn how big creative studios work (which is much different than freelancing) and I hope I will join one of them in the future.
– Please tell us your five short tips for creating realistic renders?
1) Collect as many necessary references as you can and try to make your final project match to the reference as close as possible;

2) Pay attention to even smallest details that being seen separately are almost unnoticable but in final, overall image they play huge role, like dust particles in closeup shots;

3) Be patient, especially while working on details. If you feel tired or bored working on 1 asset for 2 months, then stop it and start working on another asset or texturing this one;

4) Learn about light, how does it work, emphasis on the scene's mood, hides or shows specific areas and objects of your choice, because even with not so good models and textures proper light setup can make you hit a new peak of realism;

5) Don't be super accurate and precise – there's nothing ideal in our life and routine is our enemy. Break the symmetry, tiling and other things that indicate that this is CGI and not a real picture.
– Could you please show us any images from the work process with a short description.
My recent project in my portfolio is a visualisation of my house that I did when i bought it to check different arrangment ideas. My main reference was pinterest and sites with home designs and everything what I see everyday, because house was finished about a year before renders:) Some models were found on internet, more characteristic ones were done by me from scratch, but it was the easiest part of the project. More time I spent on light setup and trying to achieve realism. Having in mind that it was my 1st interior visualisation and I'm still on the beggining of my path in the 3d industry I think it's not that bad (let me know in comments on my portfolio site). Below few pictures from the process of creation:
Post production: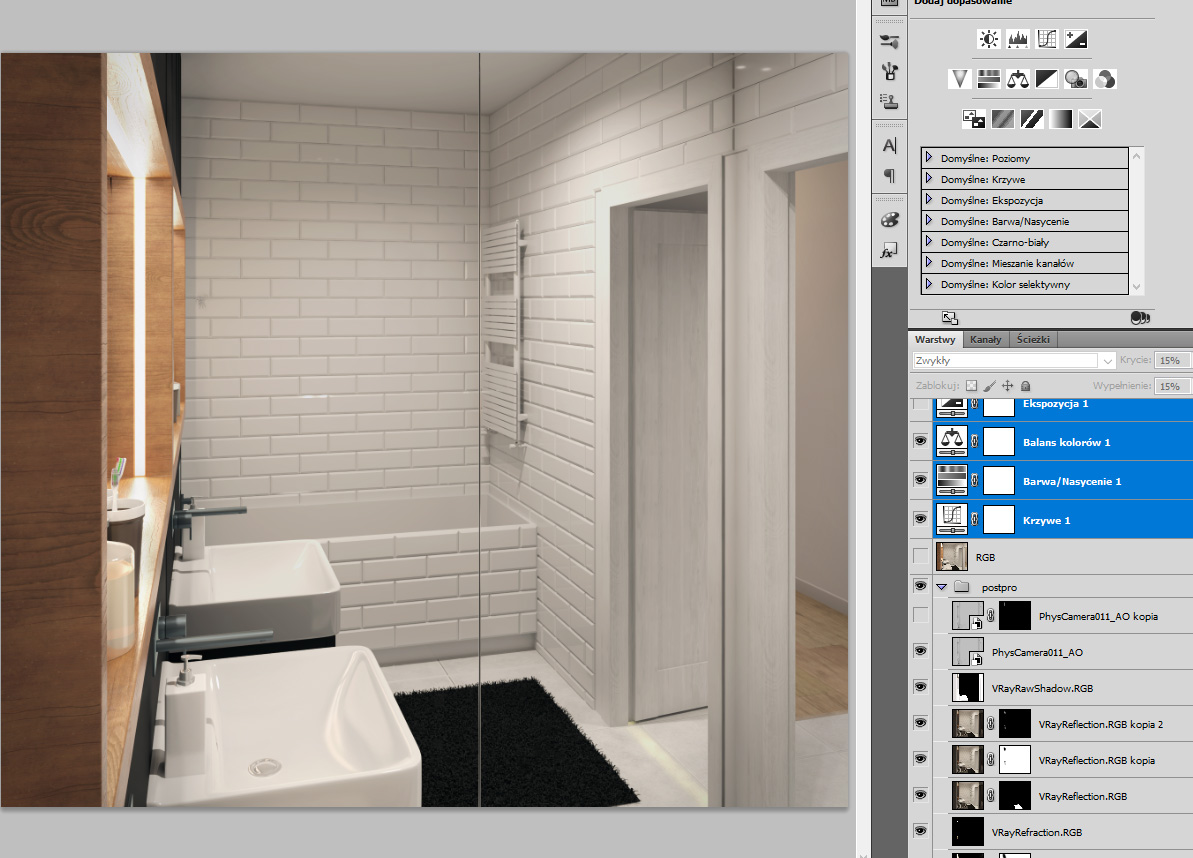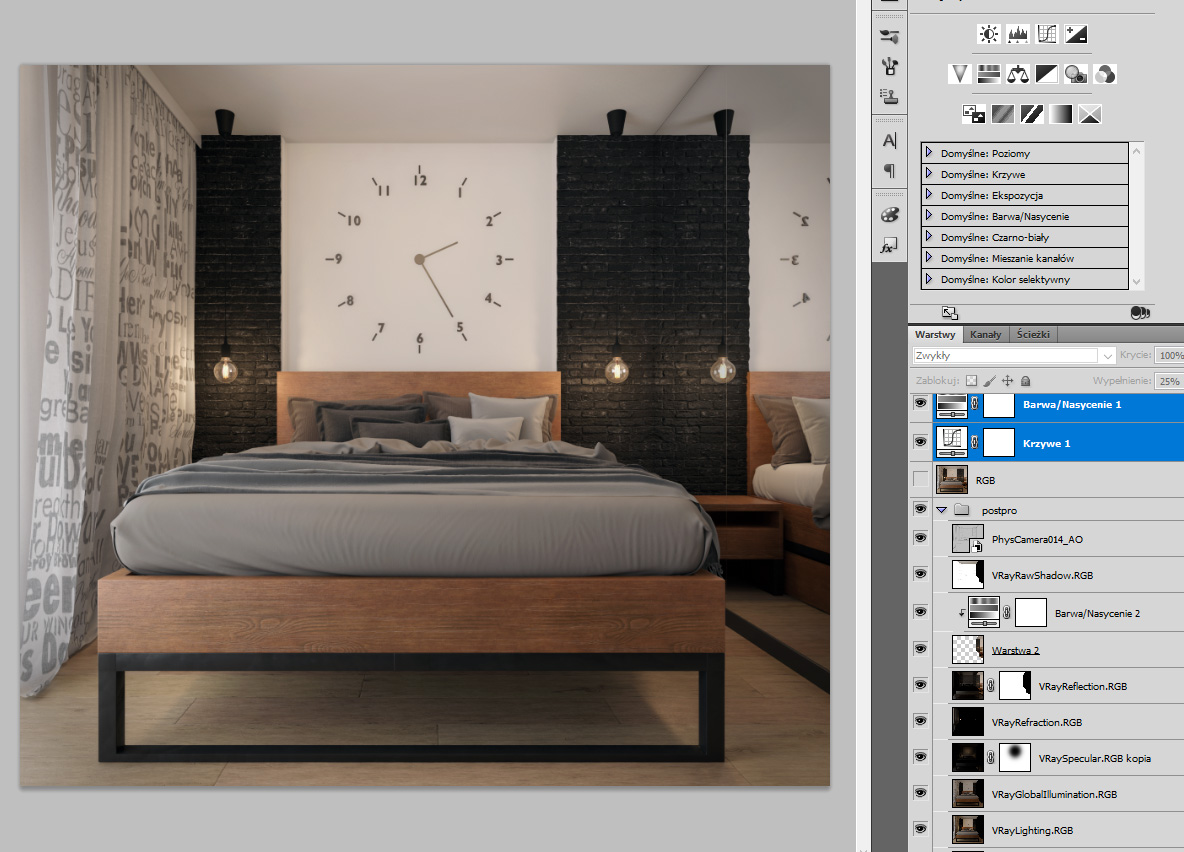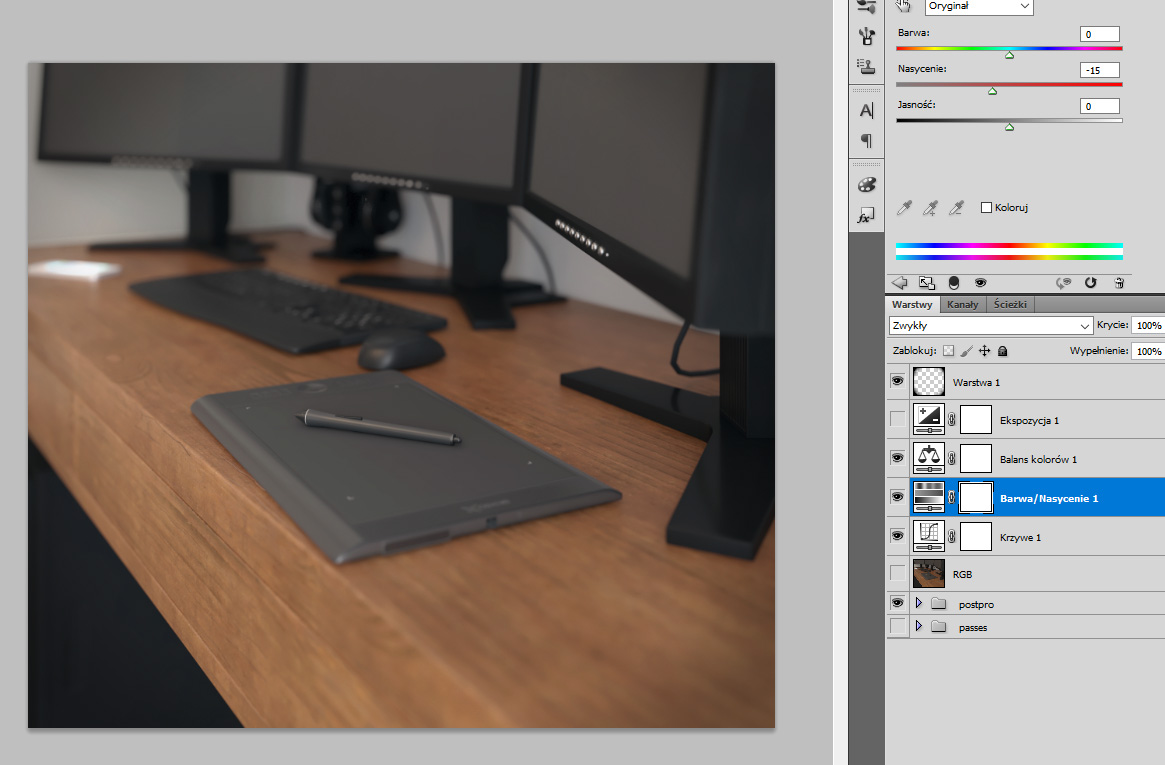 Background picture examples shot straight from my balconies:


Shots from 3ds max: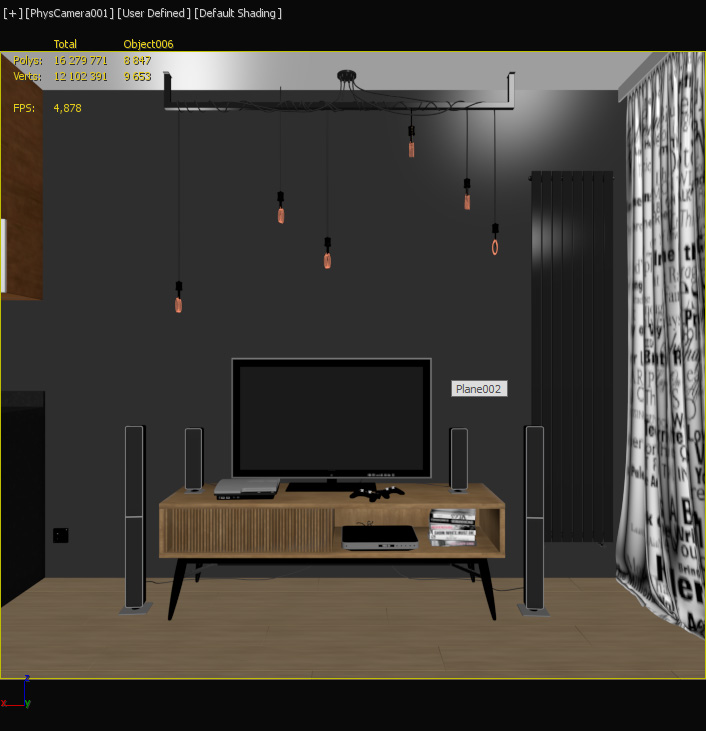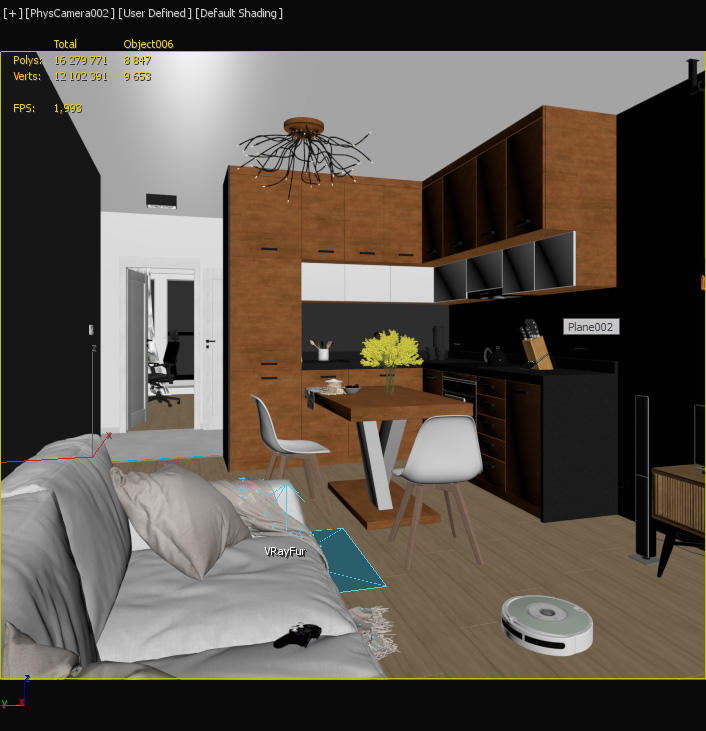 Also I used Substance Painter and I'm using it for my everyday workflow now. Love this software.
– Which of your designs are you most proud of and why?
Im mostly proud of my Humster's competitions projects – Abandoned Hope and Yabba Dabba Doo. Probably, not because of executions themselfs, but more likely because of ideas. I strongly believe that idea is a pillar of good project. Quality of models, textures, lighting etc can be learned and practiced, but creativity can not be. During both competitions I changed my idea just 2-3 weeks before competitions' end, for example for recent "Survival Car Competiton" I had 90% of 2 versions of Dodge Super Bee, but I just didn't really fell that idea. And one night I found time travel machine based on motorbike that this is it! So, yeah, I think that these 2 projects are my favourite ones.
P.S. We also would like to mention that Tomasz Żero got Hum3D team choice in the Most Legendary Car Render Competition with work "YABBA DABBA DOO!".