If you go in for 3D modeling surely you often face some difficult problems, when you need advice and tips from experienced graphic professionals. Yes, you can easily find a lot of information on the Internet but still you shouldn't forget that websites has certain limitations and they don't always provide the full details. We believe that every 3D artist should also gain profound knowledge about the world of 3D through well edited and respectable magazines.
Information and resources the professional magazines provide do help both the young and experienced 3D artists to replace their online learning to offline. Printed stuff is often edited and researched by highly skilled editors and leading expert in the industry. That's why today we have found and put together for you some of the magazines for digital artists that certainly contain a bunch of interesting and necessary information.
3D Creative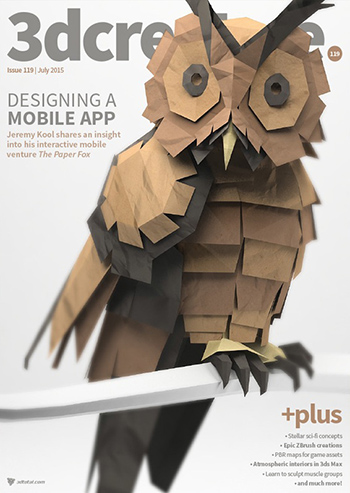 First up we recommend you "3D Creative" magazine that's being issued by 3D resource website 3D total. It's perfectly suitable for beginners in 3D modeling and animation. "3D Creative" has a wealth of up-to-date information on what is happening in the world of 3D. Articles are jam packed with information and there are helpful making-ofs and tutorials that cover the latest and greatest 3D applications, from 3ds Max to Maya. There really interesting interviews on artists and their work, their inspiration and how they got to where they are today. Unfortunately, "3D creative" is not available in a printable version, but it is available in PDF format to read. Each issue is available in high-res and low-res formats, so you can really check out the details and the work that people have done. A perfect companion to the magazine is their website, which offers a variety of training materials, and an inspirational gallery, where you can also subscribe to the magazine.
3D Artist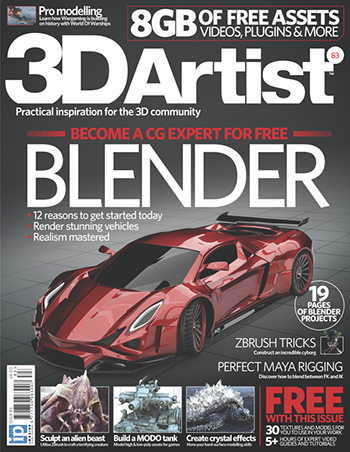 Our constant sponsor on rendering competitions, "3D Artist" magazine, is dedicated to bringing you the secrets of techniques and innovations that you see on real 3d films on televisions. The way the advertising industry uses 3D to promote their product it's all discussed in there. Apart from that each issue showcases awesome 3D portfolios of 3D artists around the world. The magazine is jam-packed with inspirations and advice from top notch 3D graphic artists. It also includes analysis of latest trends in the market, impartial product reviews, and exclusive behind-the-scenes articles on the making of key projects in this fast-paced industry. The magazine provides detailed step by step approach to 3D animations as well. Here one can also know about the software's and hardware's used for getting the maximum output. The magazine is available in print and digital download. View more on their website or click here to subscribe!
3D World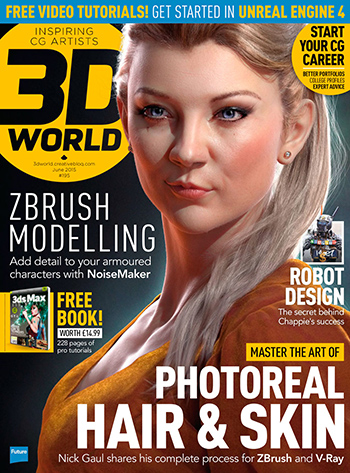 If you want to take your skills to the next level, "3D World" is for just you. "3D World" magazine by creativebloq.com covers more in fields of animation, VFX, games, illustration and architecture. While "3D Creative" feels more like a one-on-one interaction, "3D World" is considered an international mag. The artistic and technical advice comes from the best in the industry like Disney, Pixar and Blur Studio. While the interviews don't seems as personal as "3D Creative". "3D World" does offer video tutorials and demonstration of their work. "3D World" also offers the best advice when building your own workstation. "3D World" is available in varies formats including Android, Apple download and print. You can visit the "3D World" official website here.
EXPOSÉ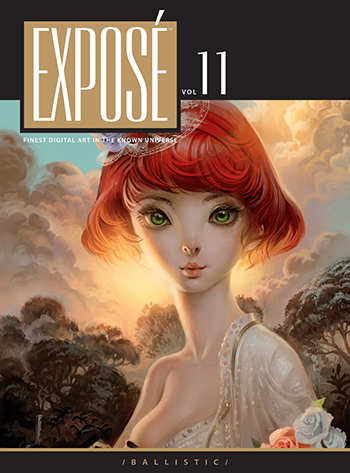 At this point we should remember a legendary artbook from Ballistic Publishing. Every year, they bring together the world's leading digital artists to create "EXPOSÉ", a compilation of the finest digital art in the known universe that covers the fields of 3D, digital illustration, industrial design, architectural visualization, games, television, feature film and more. It is really worth looking through in your free time!
CEIGA
Another magazine we would like to mention here is "CEIGA" (stands for "Computer, Entertainment, Graphics, and Animation"). It is a bi-monthly released free online magazine focusing mainly on 3D art. It differs from the many other magazines for 3D artists with its fashion/art magazine design style. You won't find here much of the technical and industrial information that others include. Focusing on the creative talent of many incredible 3D artists, it is a picture magazine aimed for those that are already interested in computer generated art, but also for the average person who is mildly interested in any form of art. Enjoy awesome 3D art on their website.
3D Art Direct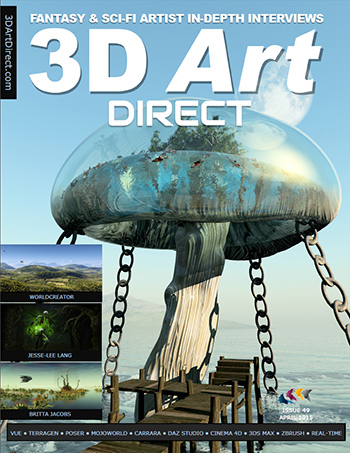 "3D Art Direct" is specialized in the sci-fi and fantasy genres. It is a monthly magazine the main aim of which is to promote CG-artists from around the world.
BlenderArt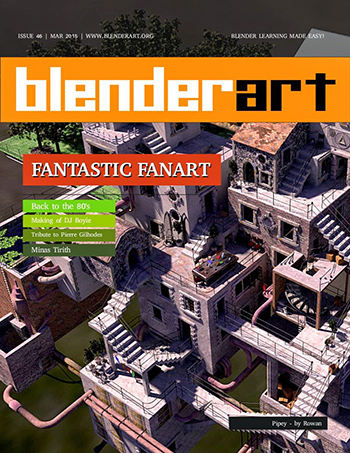 There are also magazines that are dedicated to certain software. For example, "BlenderArt" is a magazine providing Blender tutorials, how-to guides and usage recommendations of the Blender open-source tool. See more on their website.
Don't forget to comment on your favorite magazine!
Have a nice render!