Hi I'm a little late, but I want to contribute to this great challenge. I love the topic!
The Idea:
My character is an amphibious cave dweller(Troglodyte) and a hunter. Until now he lived his life like any other of his race in absolute darkness. But there are rumors about an entrance to a new world filled with new sounds and unfimilar odors. Someday the hunter brings new unknown prey to his home. He believes that these animals came through the portal into their world. The taste is way better than the ordinary vermicular 'Bokots' who live here in the large cavern system. Driven by curiosity the troglodyte hunter goes on a journey to find this mythical entrance. He is convinced that he can conquer this new world for his clan. To realize this ambitious plan he carries a part of his new spawn on his back with him.
In my picture I want to show the moment when the Troglodyte discovers the new world. A blind entity comes into a world of light and can feel warmth for the very first time.
The Concept Painting: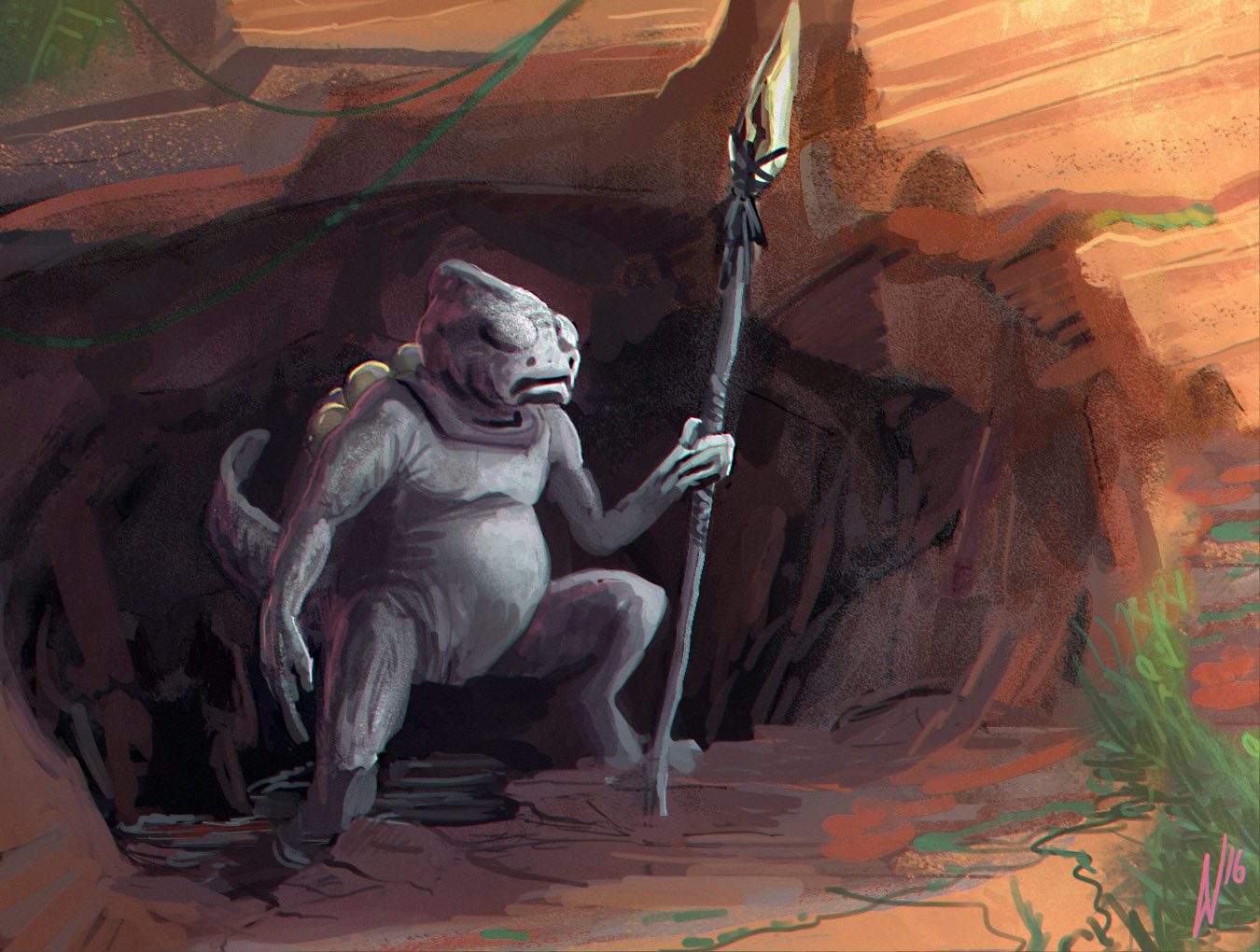 Base sculpting: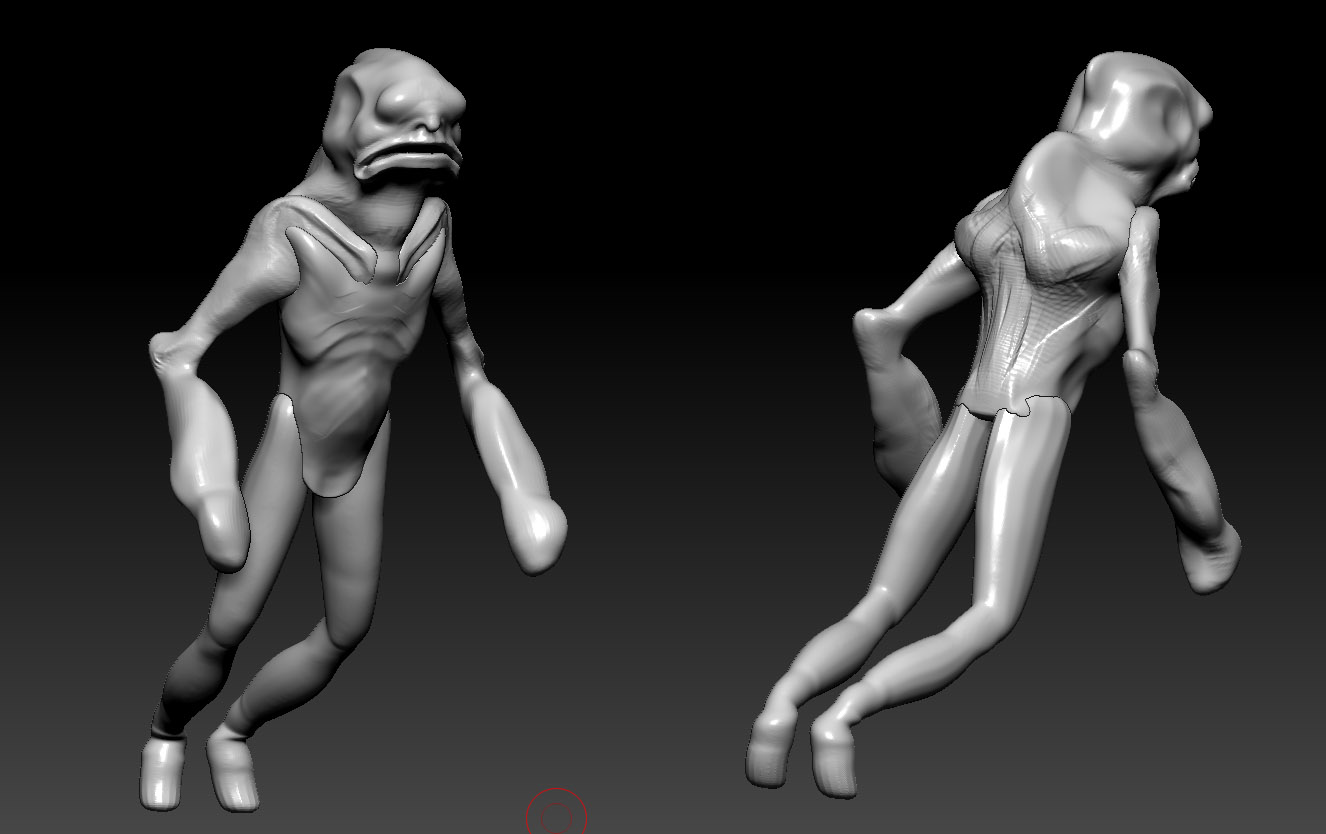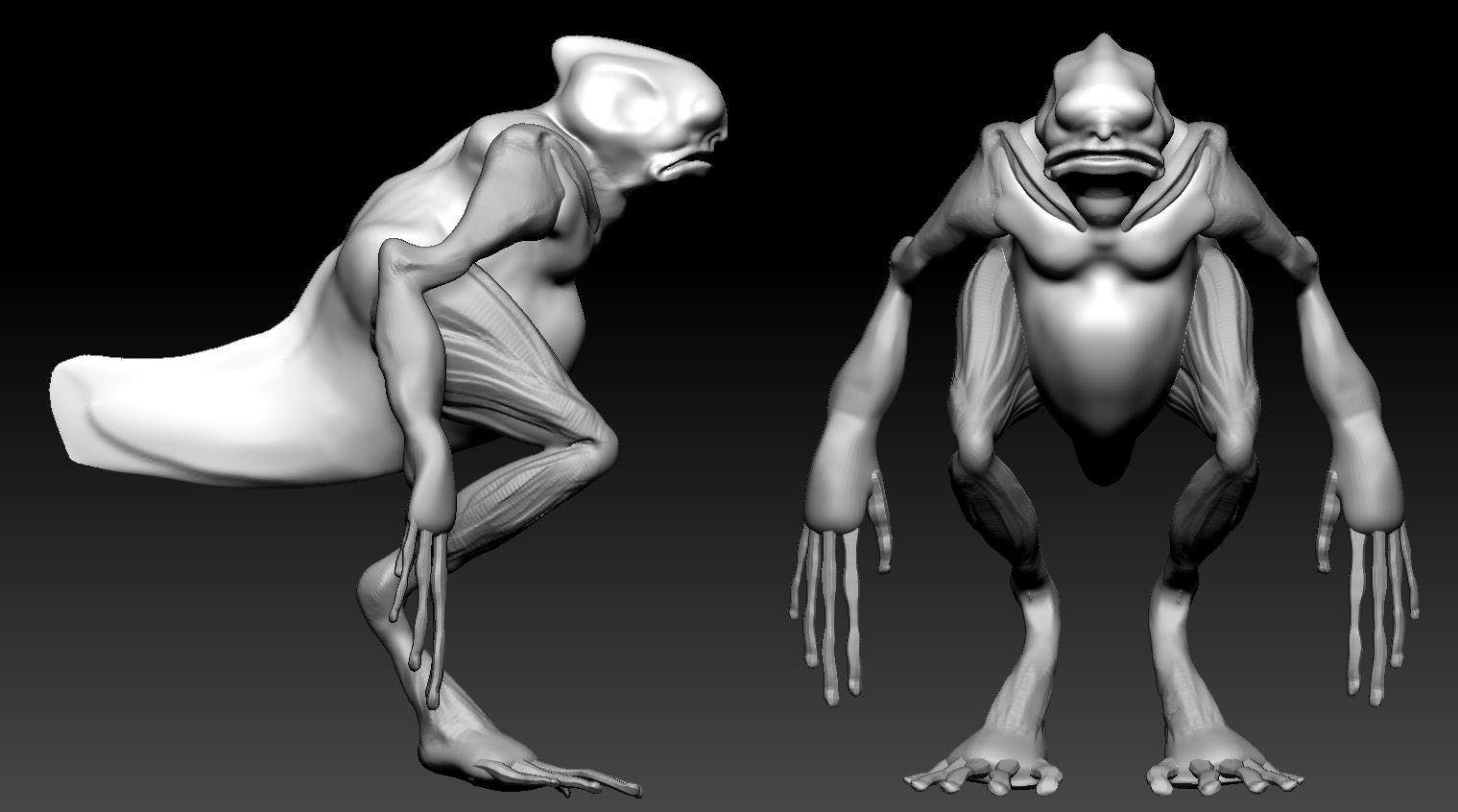 Some more Steps: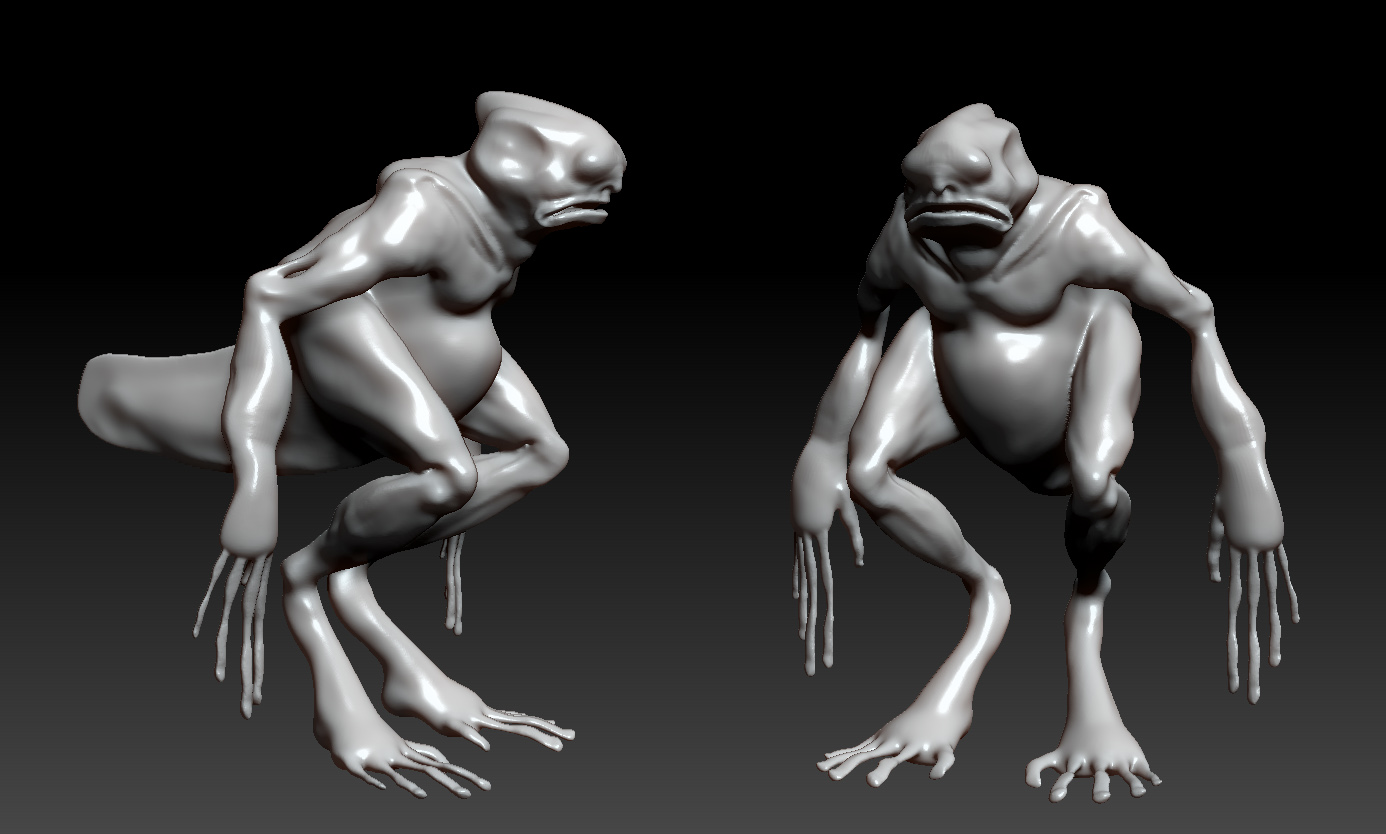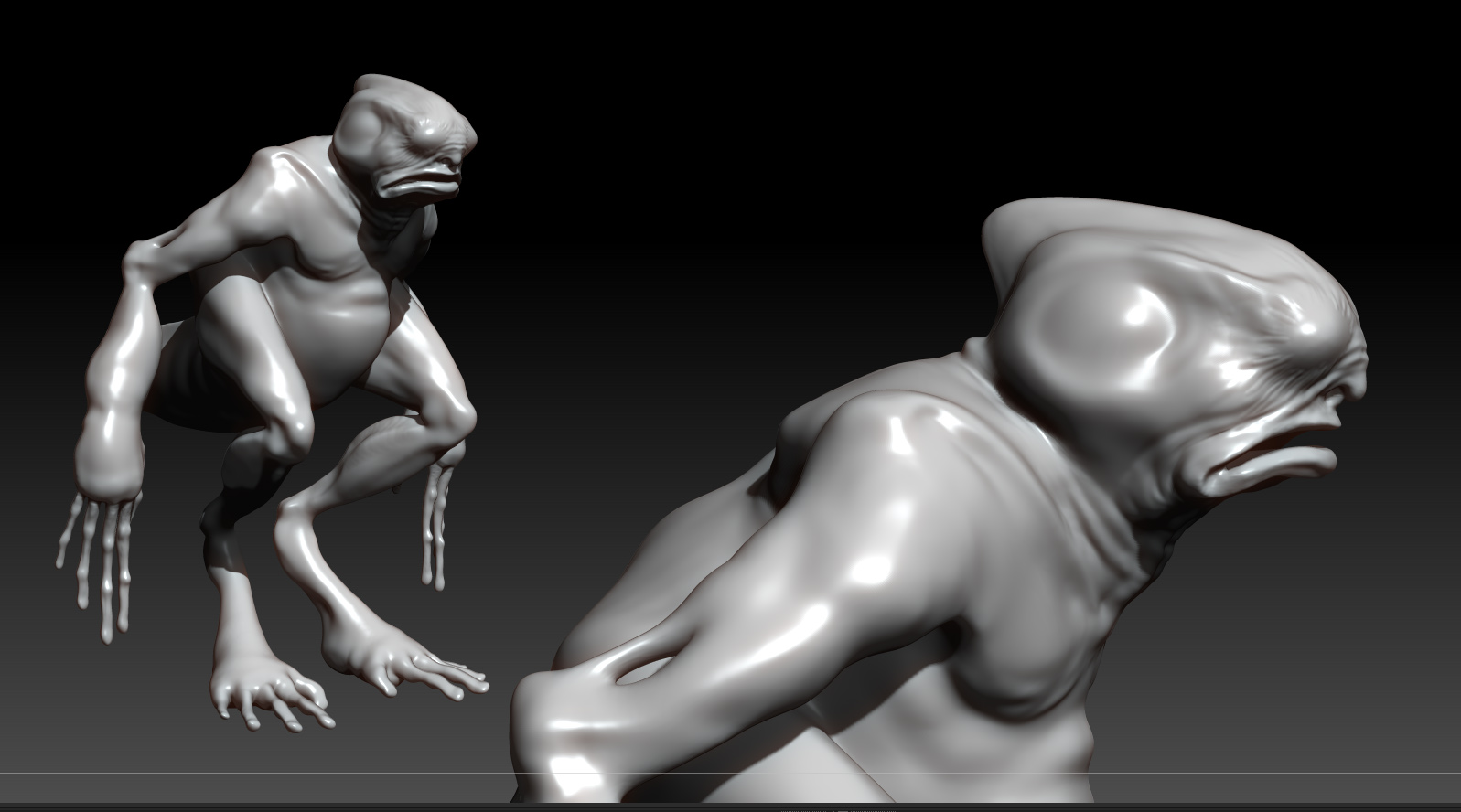 Getting finished with the retopo…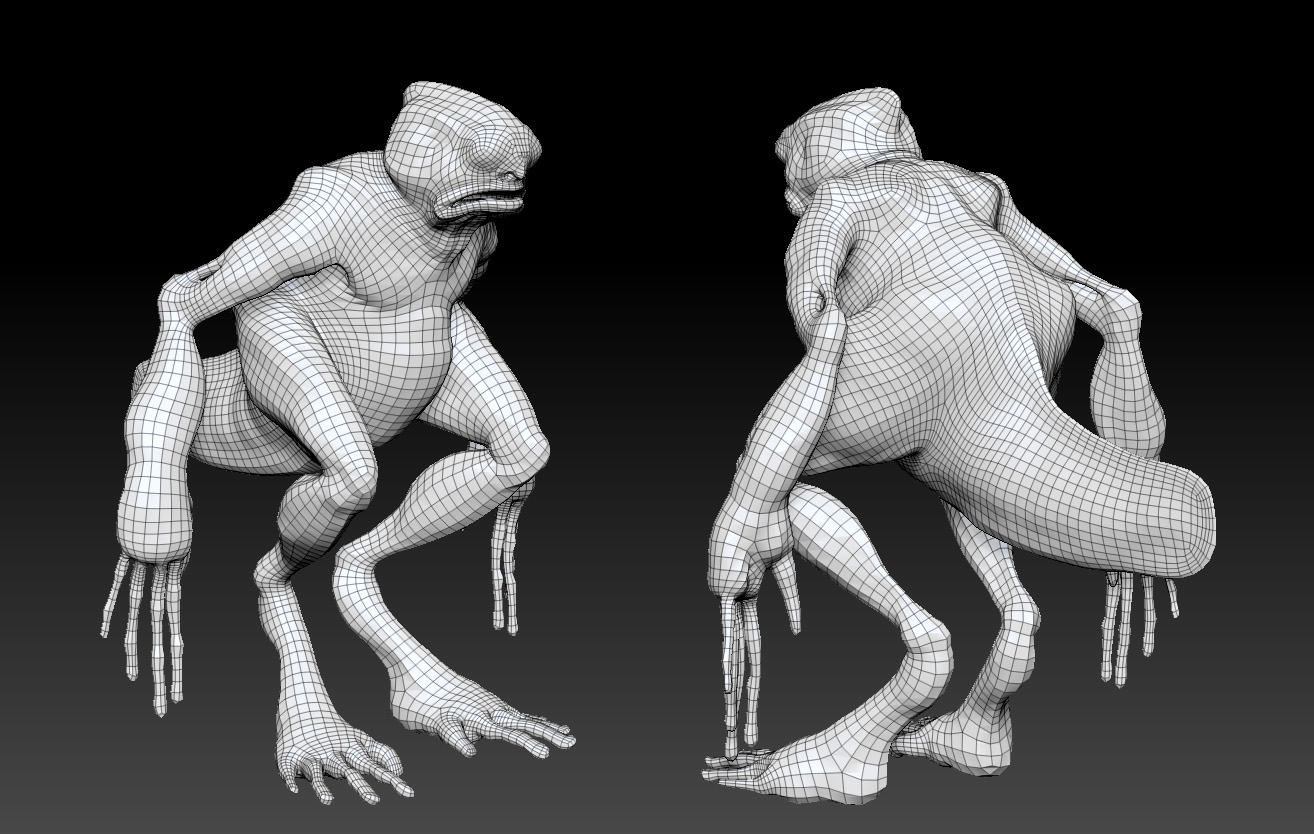 Posing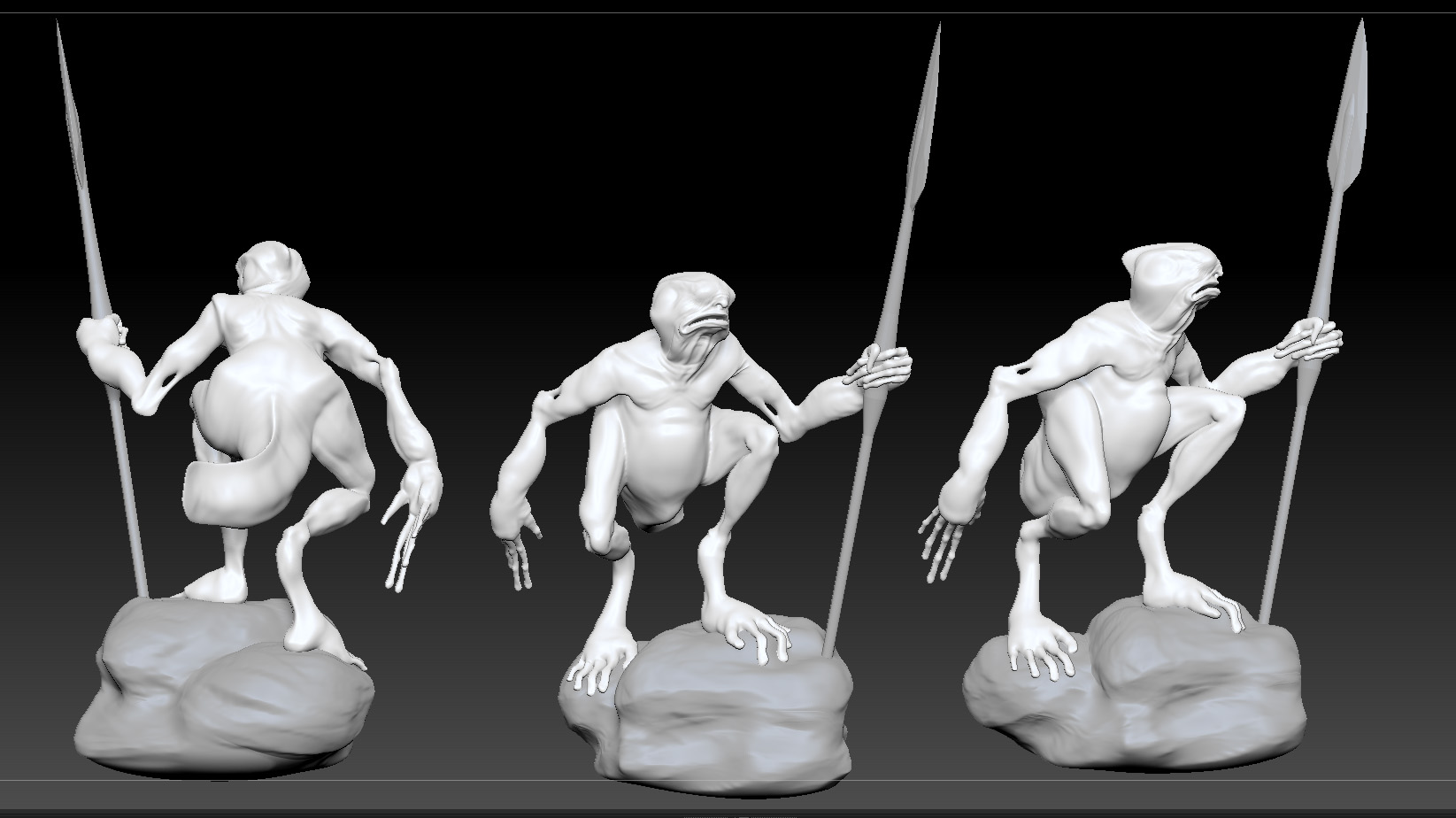 The Spawn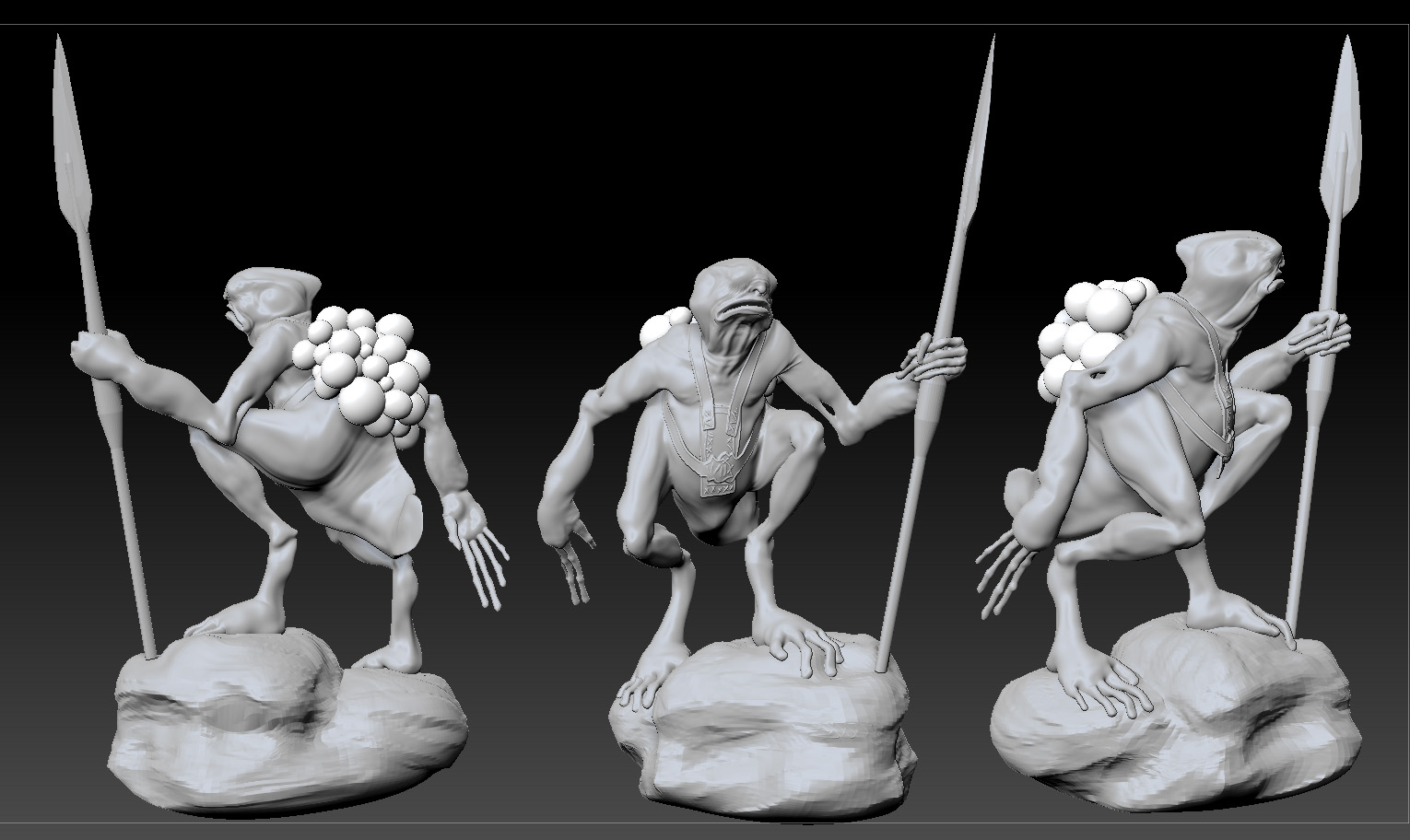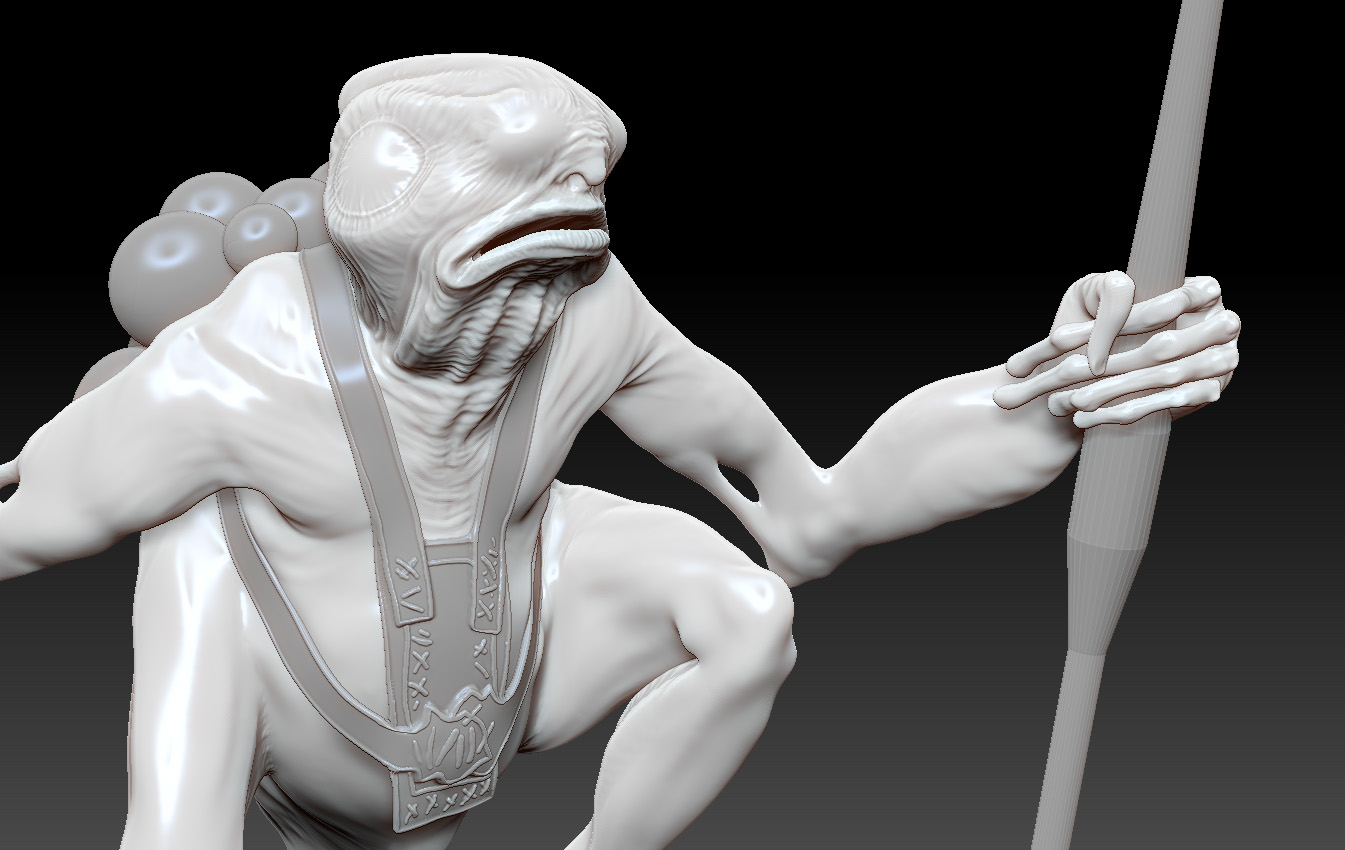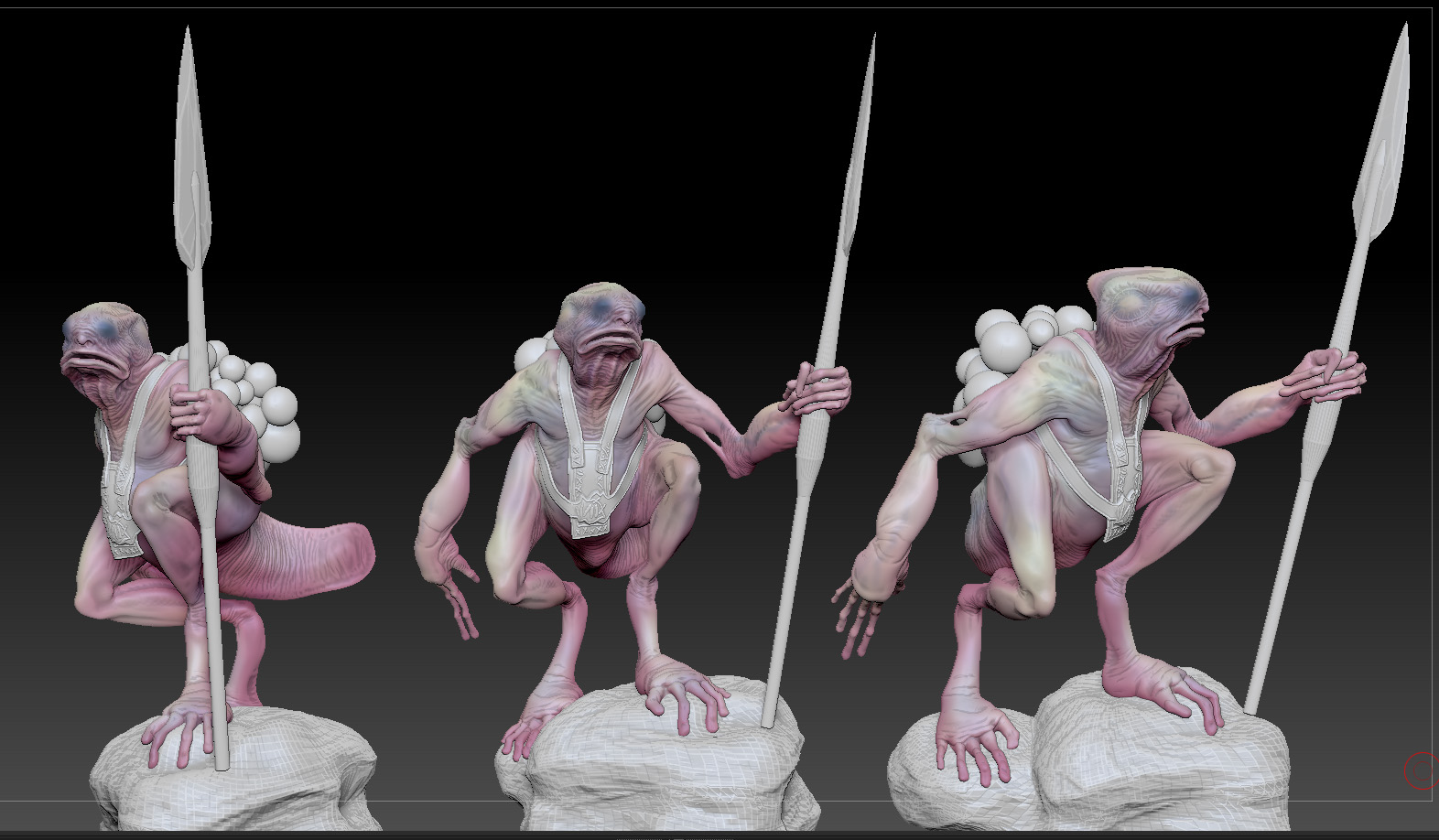 I was quite unhappy with the last pose. I like how the old pose worked in 3d space but it is not perfect for the final composition of the image. So I reposed the troglodyte a second one. The spawn on the back is now more visible and the contact with the warmth and the light of the new world seems better illustrated to me.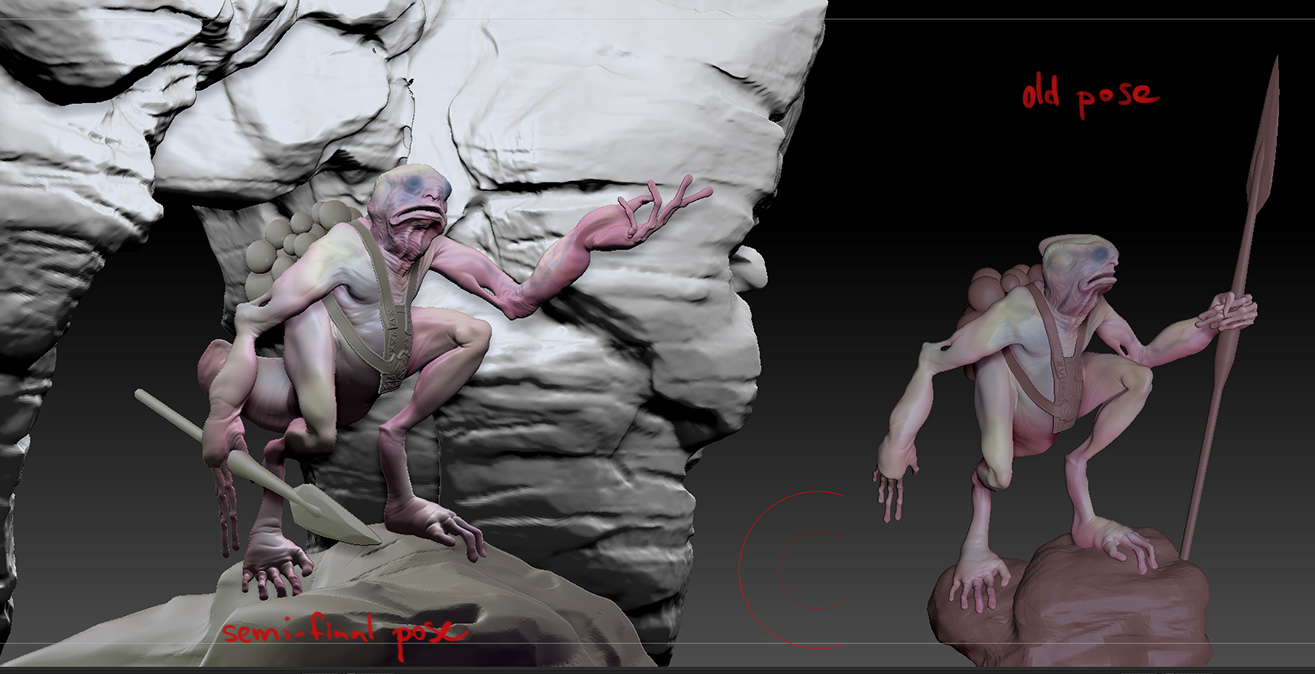 I also started with the environmental parts. Hope you like it.

Similar process for the cave behind him..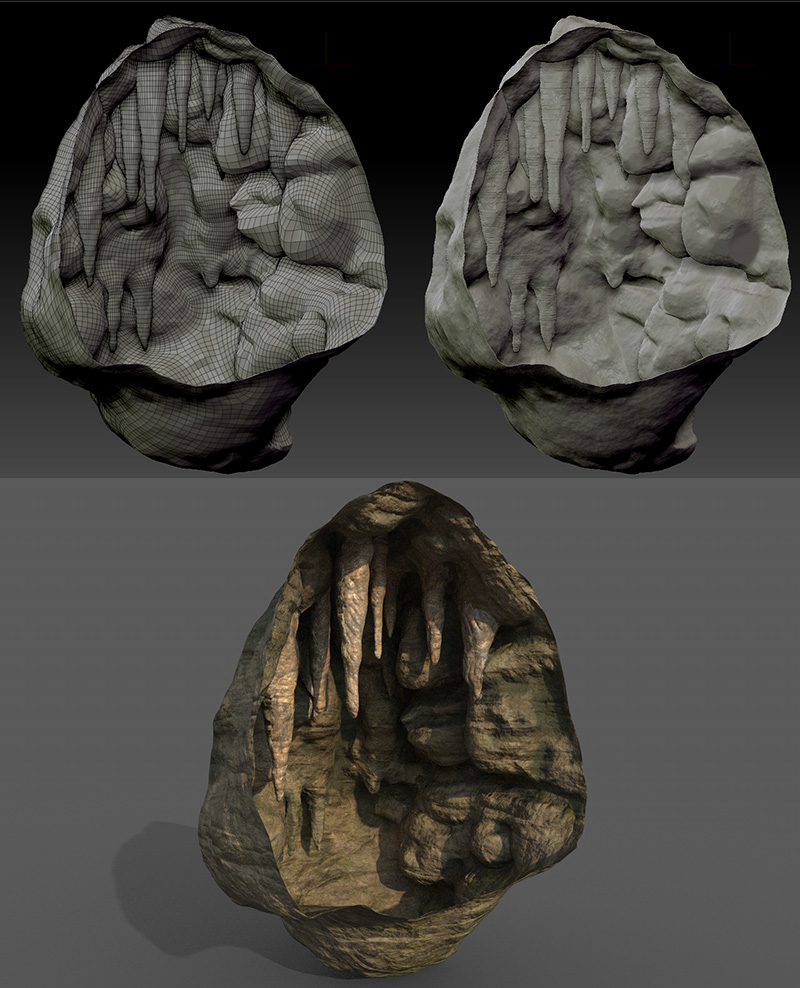 And a more finished texture for him.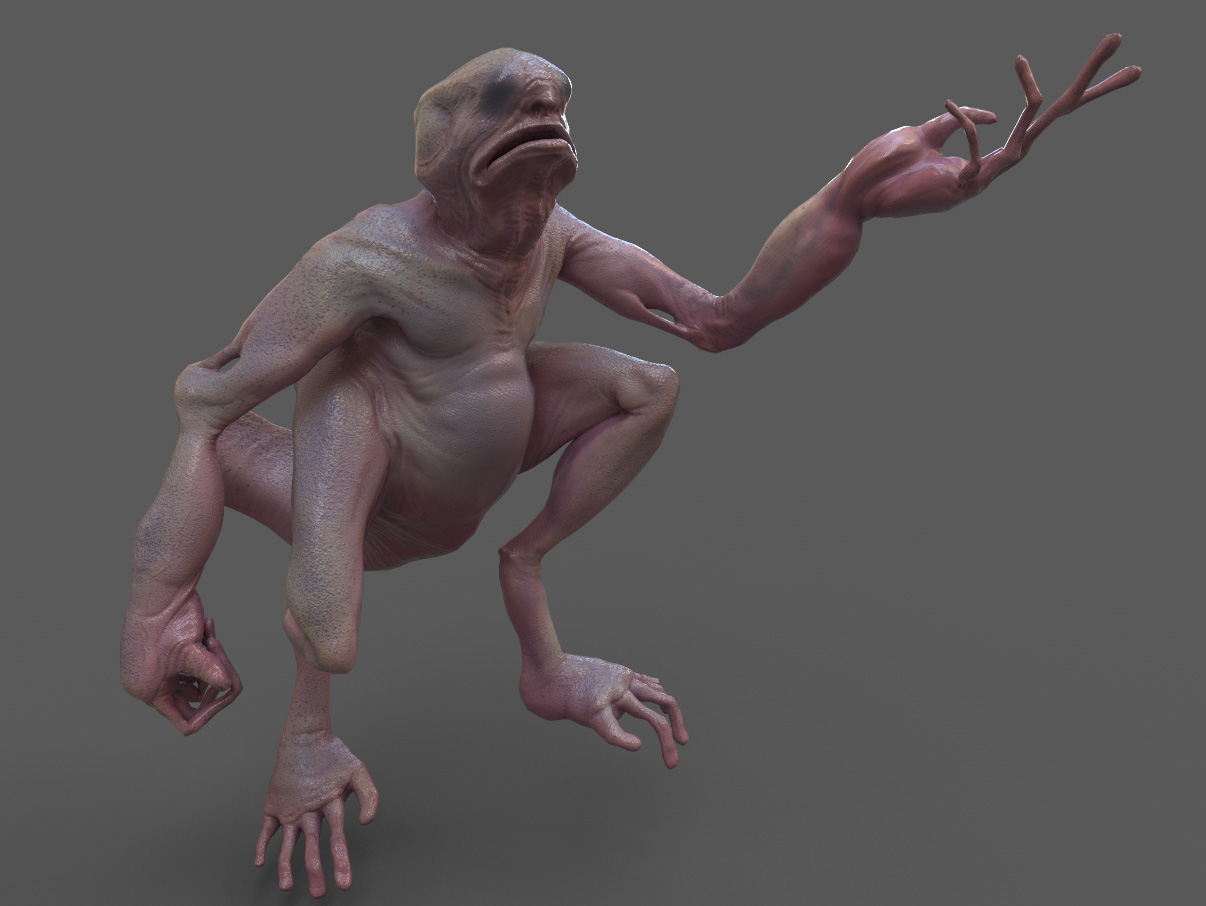 The spear quiver from high to low.
The spear stick.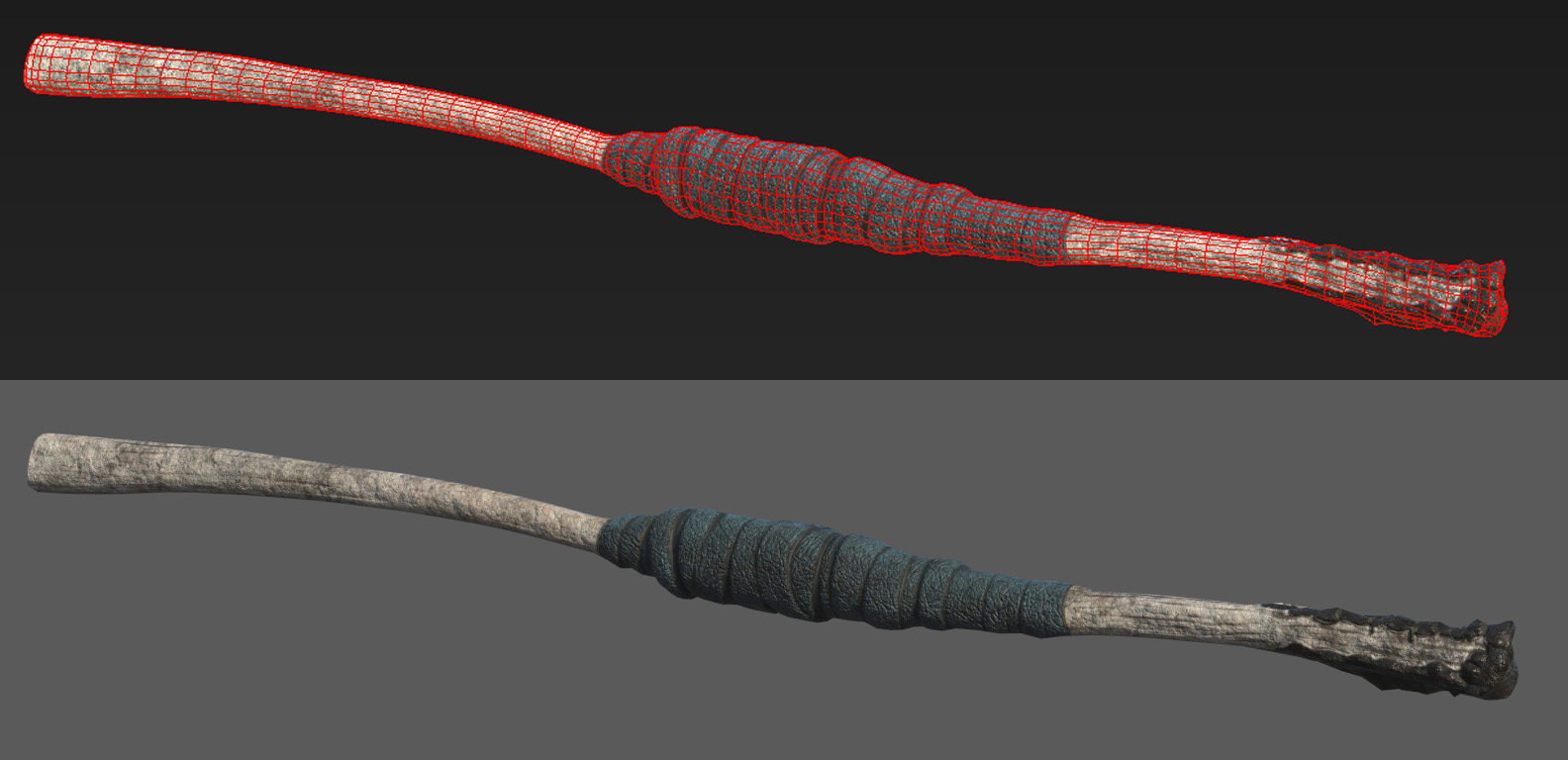 And his cloth…
You can see the final render here.