Hi there! Though the contest is already closed and my work posted, I'd like to share the process of making "Voyager", even if it's more a making of than a WIP. I like this contests because they push me to the best of myself and I use them to learn new techniques. This time, they've been ZBrush, Substance Designer and Marvelous Designer, very powerful tools that I hadn't used before.
The original idea of this project came from my girlfriend, she was who told me about some creepy dead astronaut, and after studying other possibilities I found that it was a good idea after all, so I went ahead with it. Here are the initial concepts: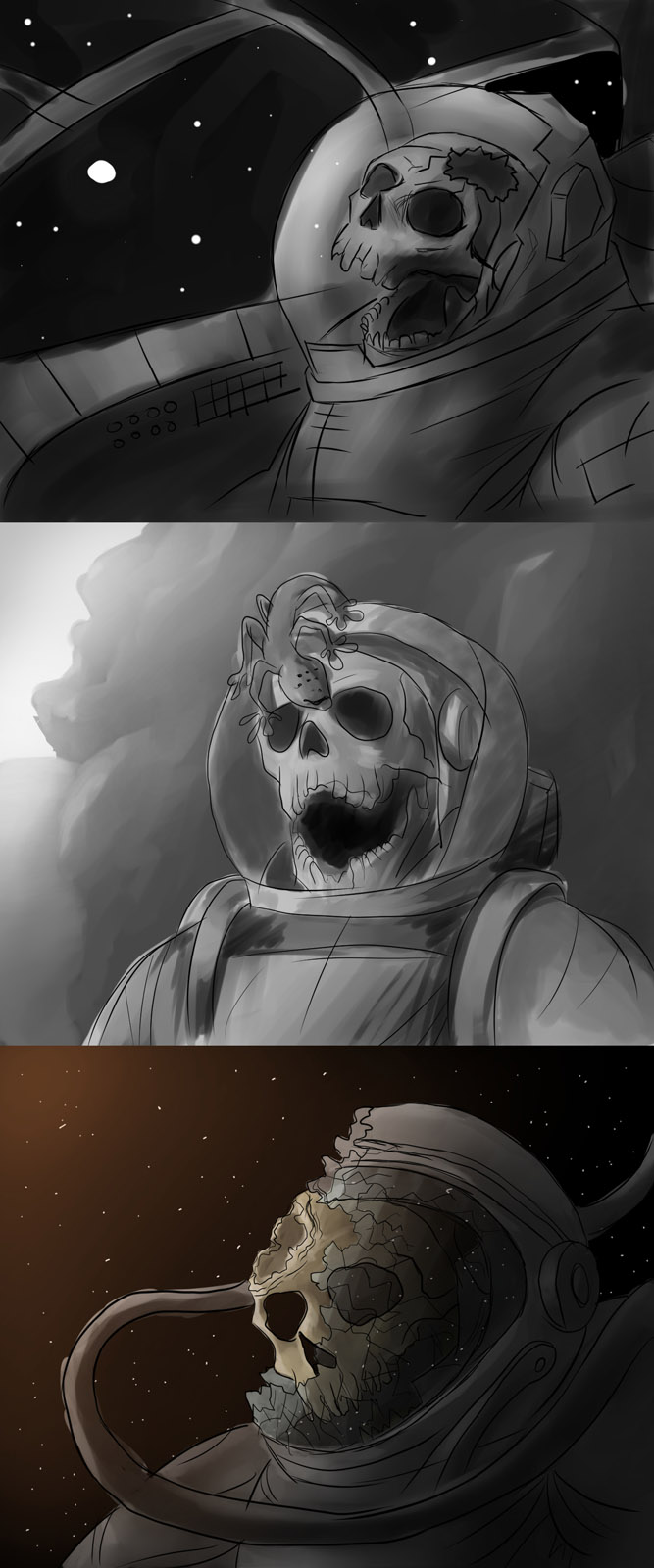 I have always drawing well, but a digital tablet is another business… I need more practice with it.
Next step was to make something in ZBrush, to be sure I was able to use it for the contest, so I tried the skull. I modeled the base in Max: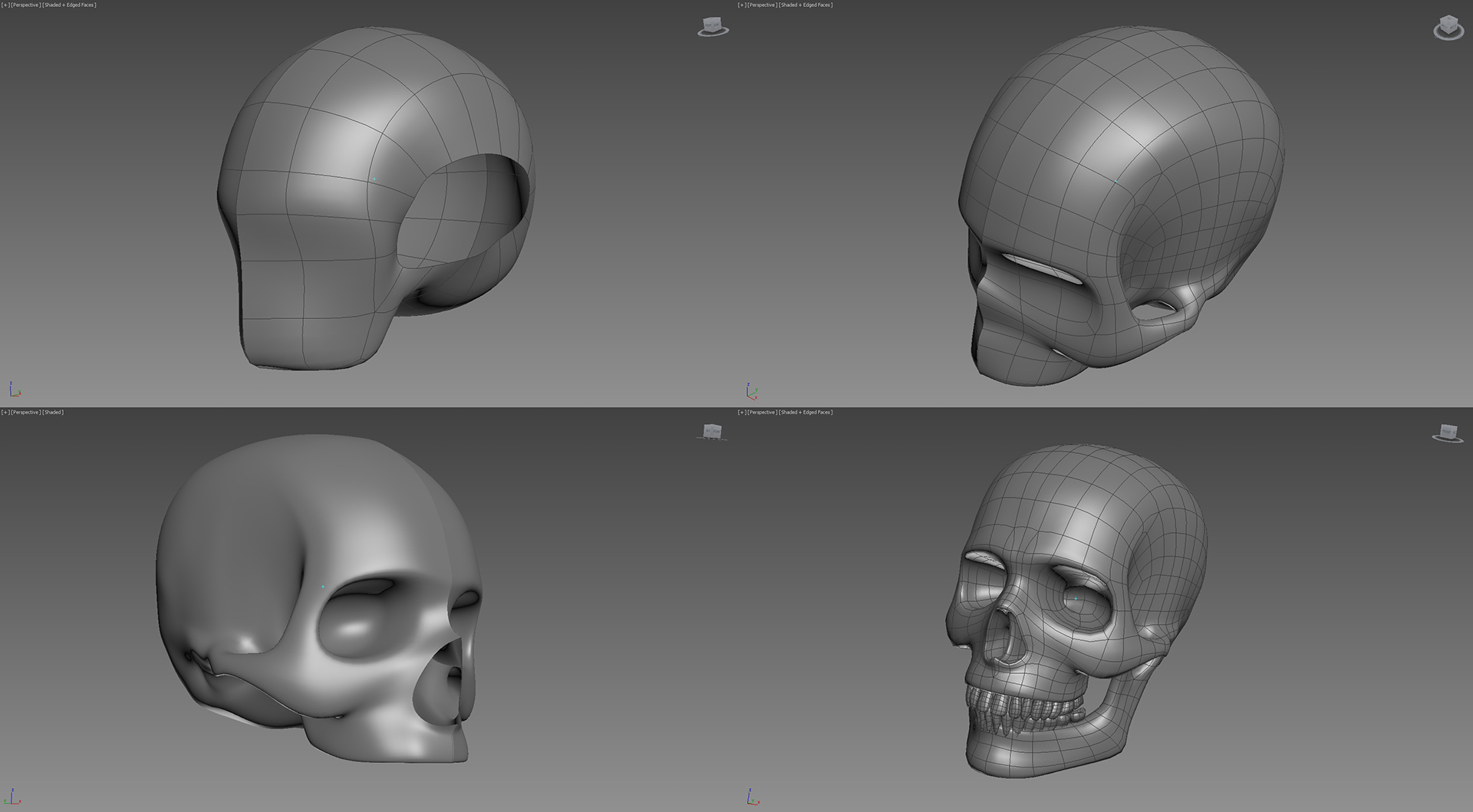 The skull had to be seriously damaged, to be clear that something terrible had happened, but without explain what. A few hours of sculpting (and unwrapping) and it came to this: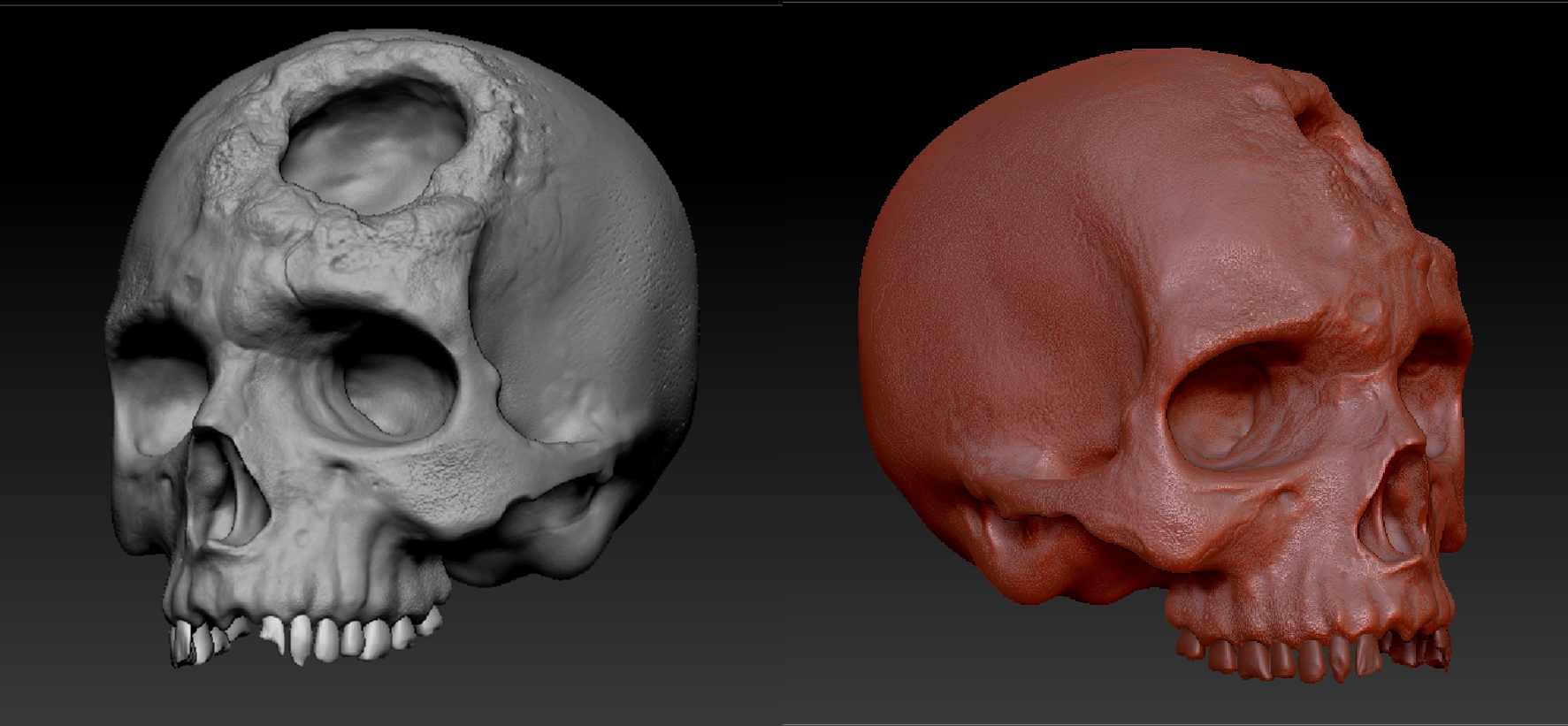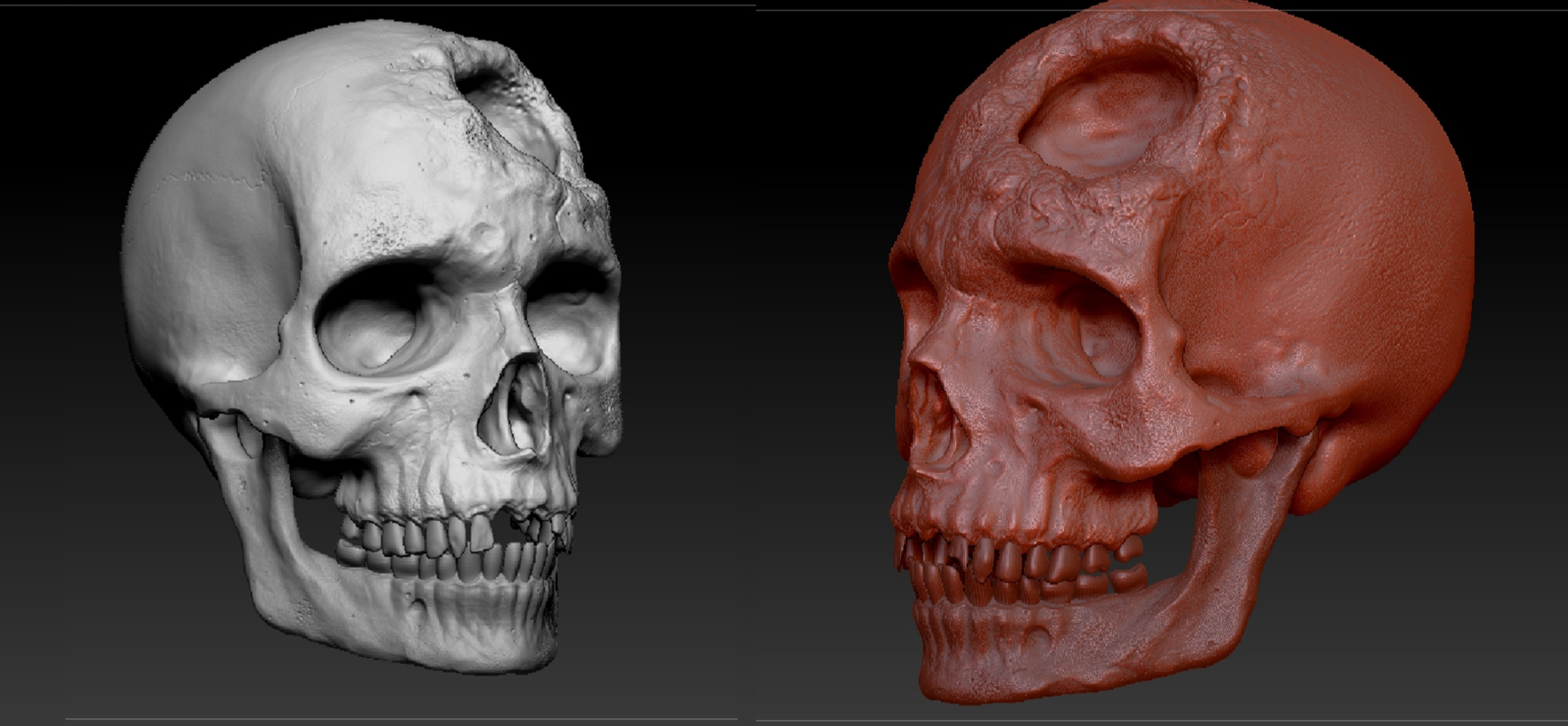 For texturing I used Substance Designer, with a subtle scatering effect in the skull and teeth.


Before modeling the spacesuit it was necessary to define some of the cockpit parts, especially the chair: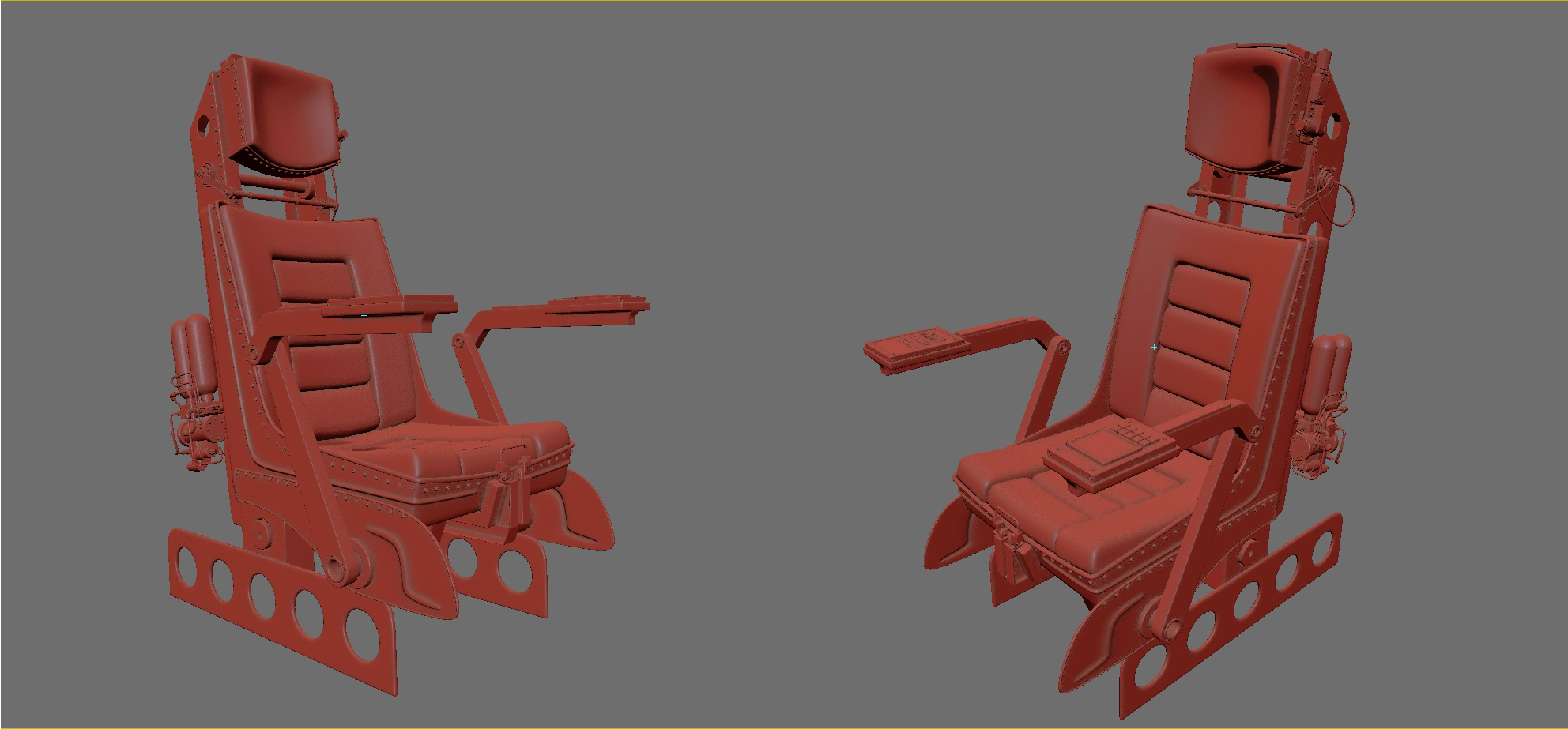 And after texturing: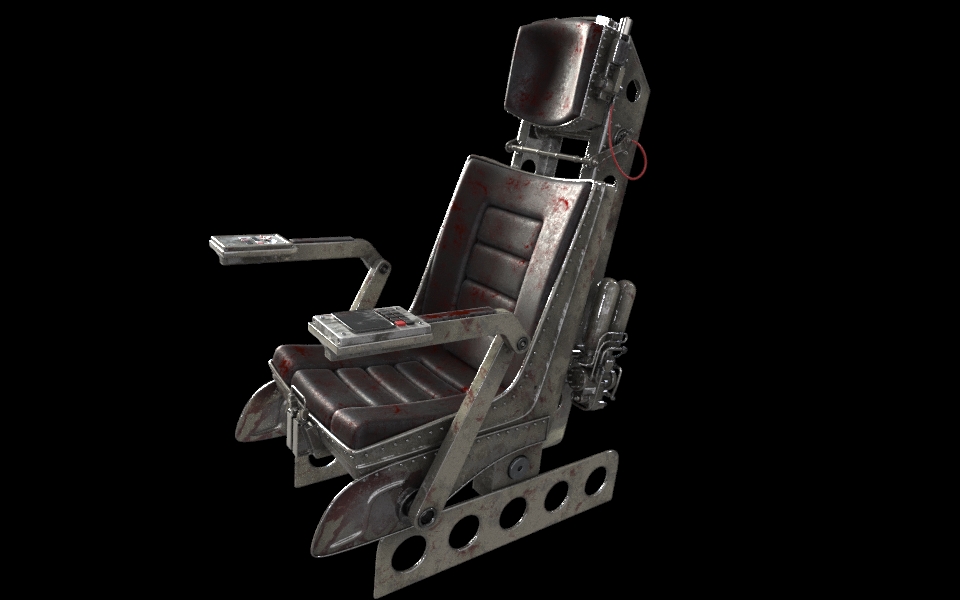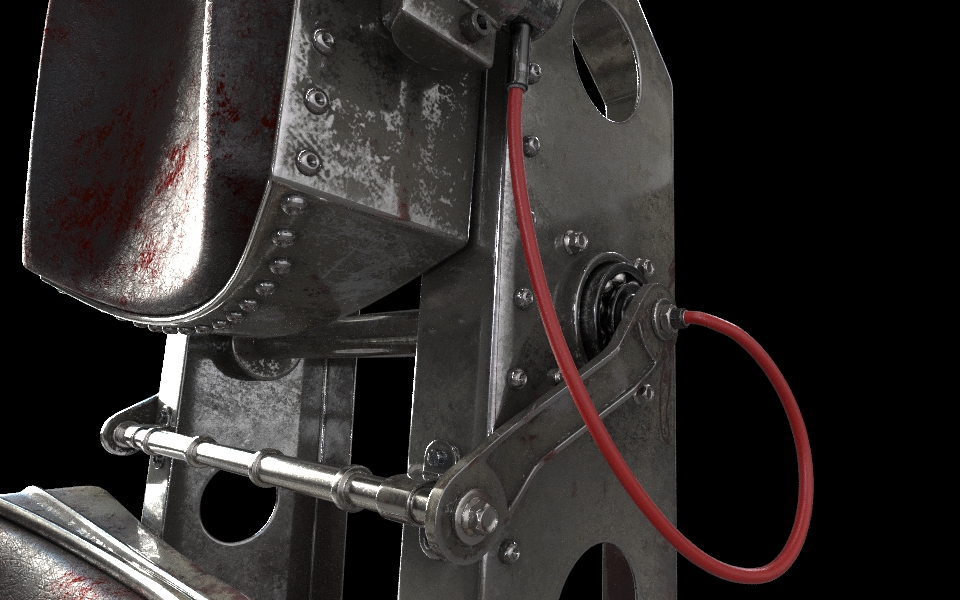 The space suit was the most difficult part, and was done with Marvelous Designer. To make it, I needed a base model for the fabric to be wrapped, so I go to Daz Studio and configure a very skinny puppet, and then exported the Collada file to 3ds Max. With the rigged model in max, I created 2 morphs, a T-posed and a seated posed.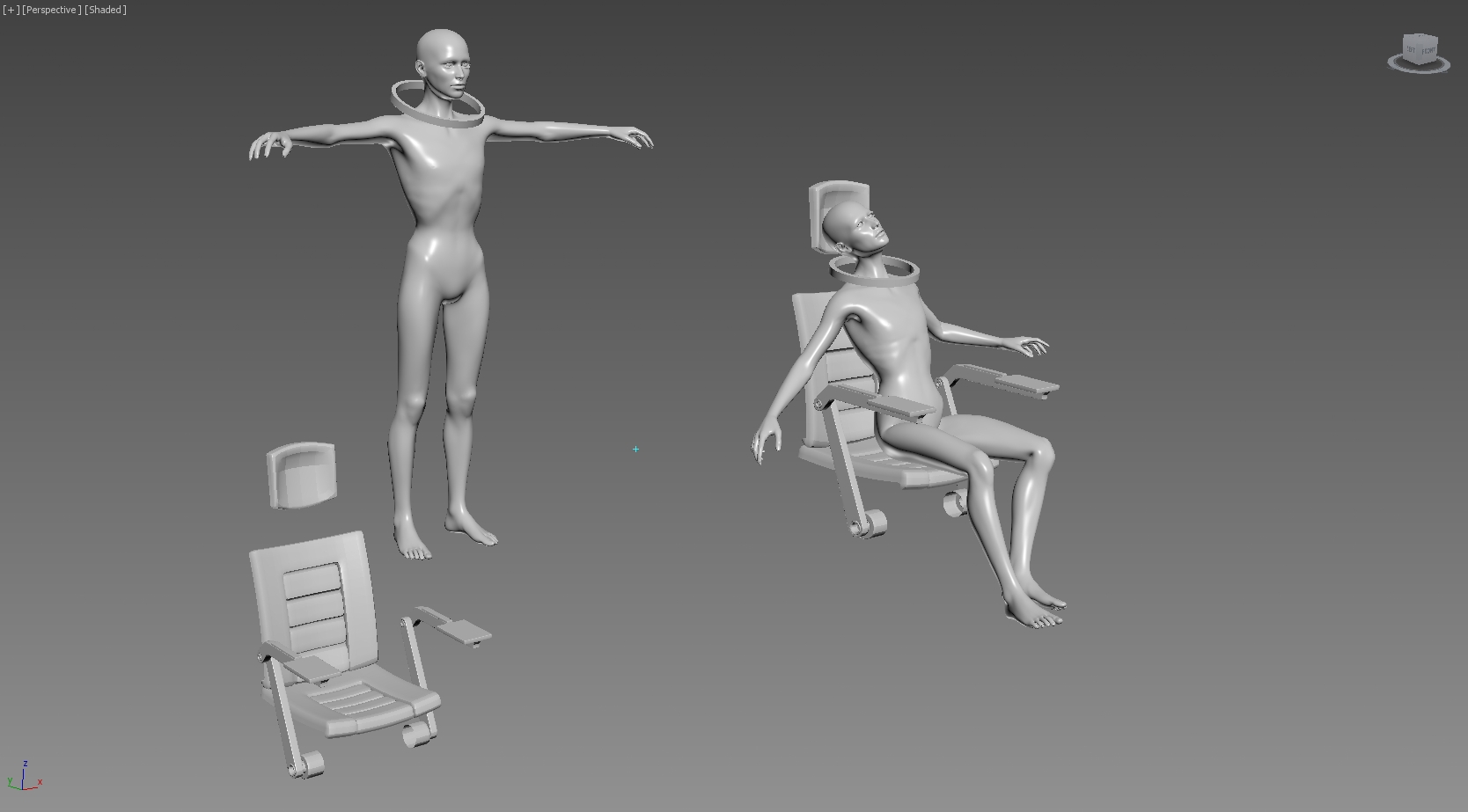 Once in Marvelous Designer, imported the T-pose as avatar to wrap the initial simulation, and then the seated pose to adapt it to the final shape. Marvelous Designer is very easy to use, but designing a fabric pattern not that much… but after a few hours the result was far better than the one I'd got with any other software! Here's the final pattern: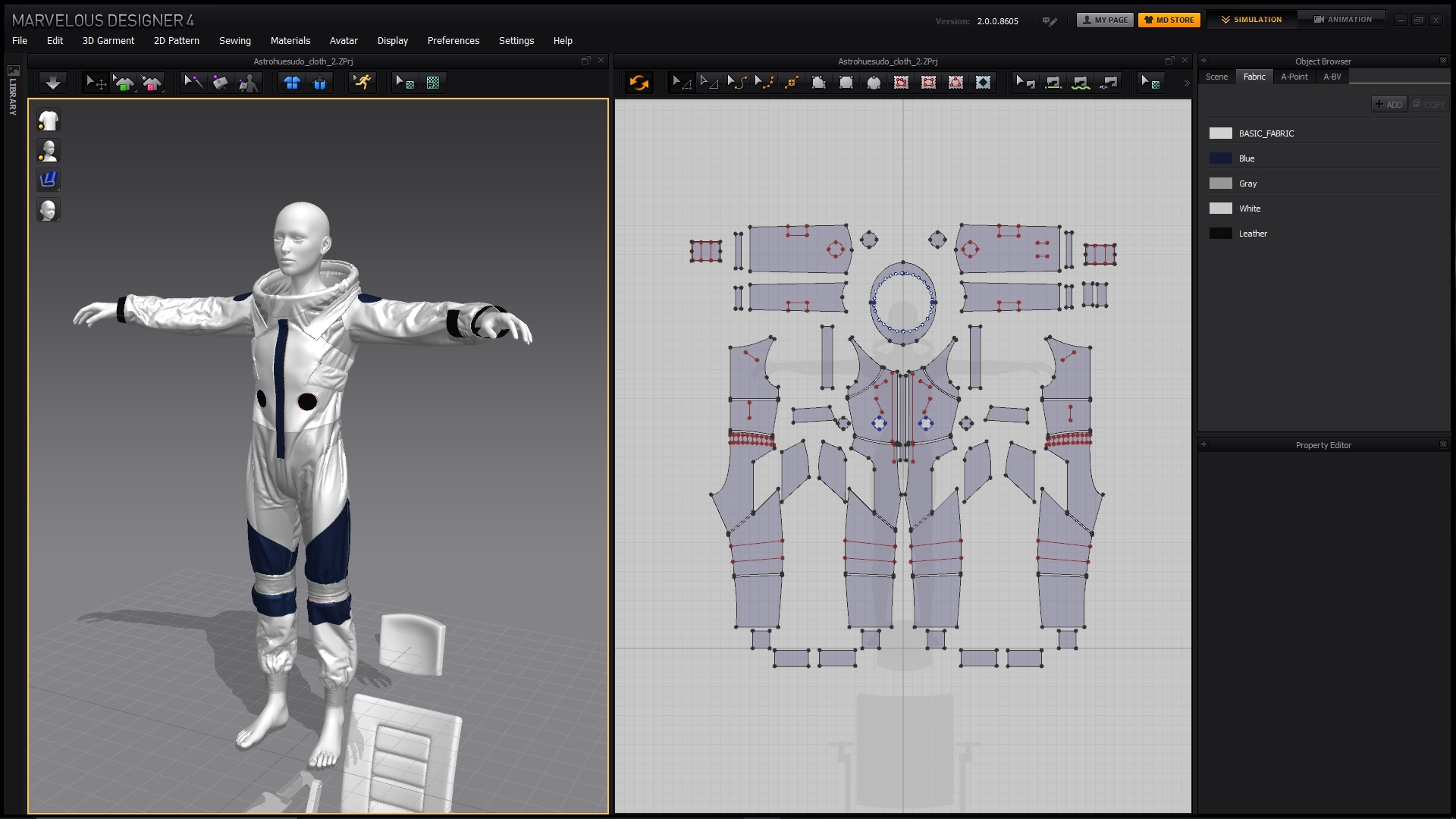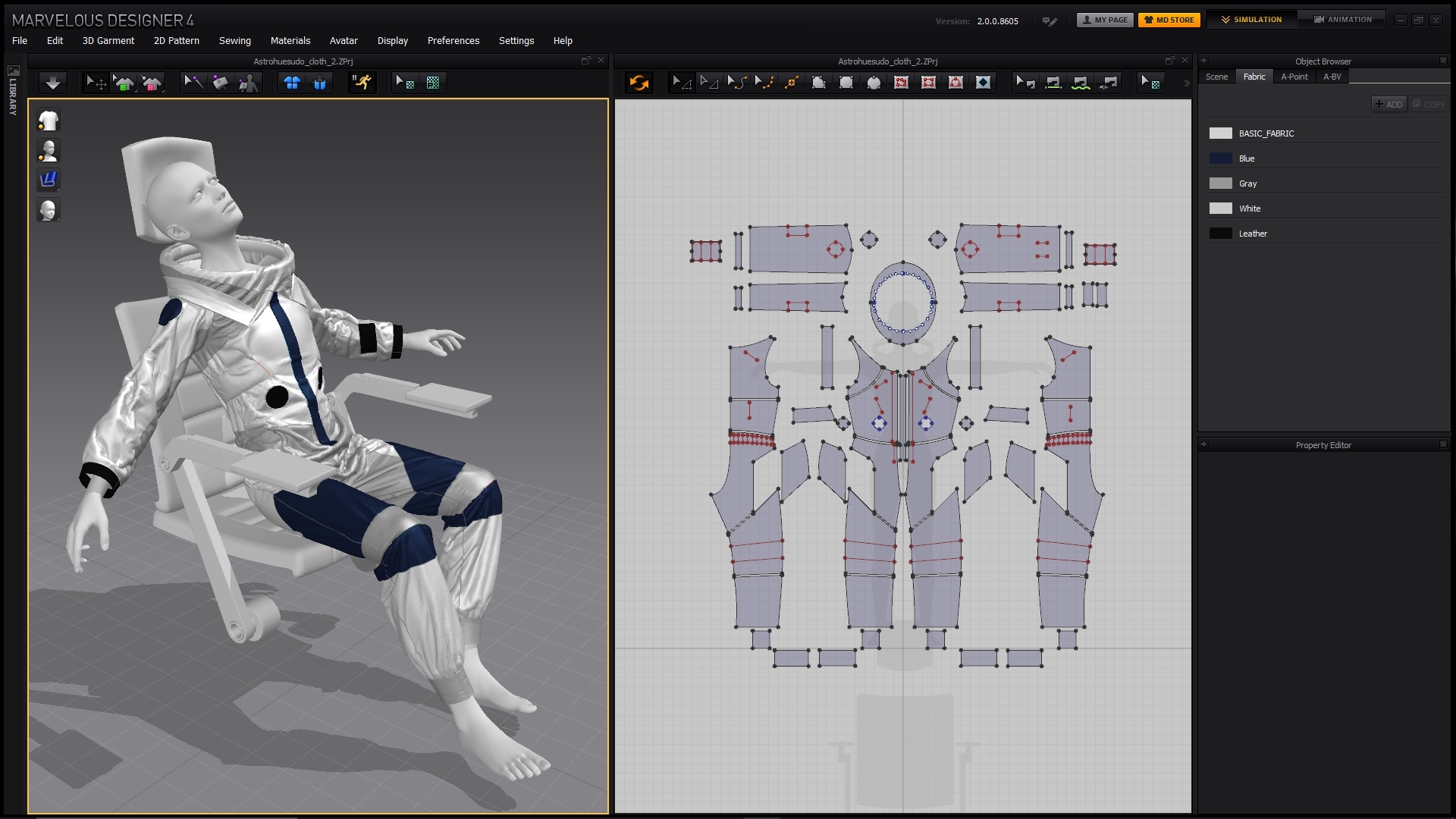 Some fine tunning in ZBrush, a bit of Substance Designer, and voilà! A nice space suit!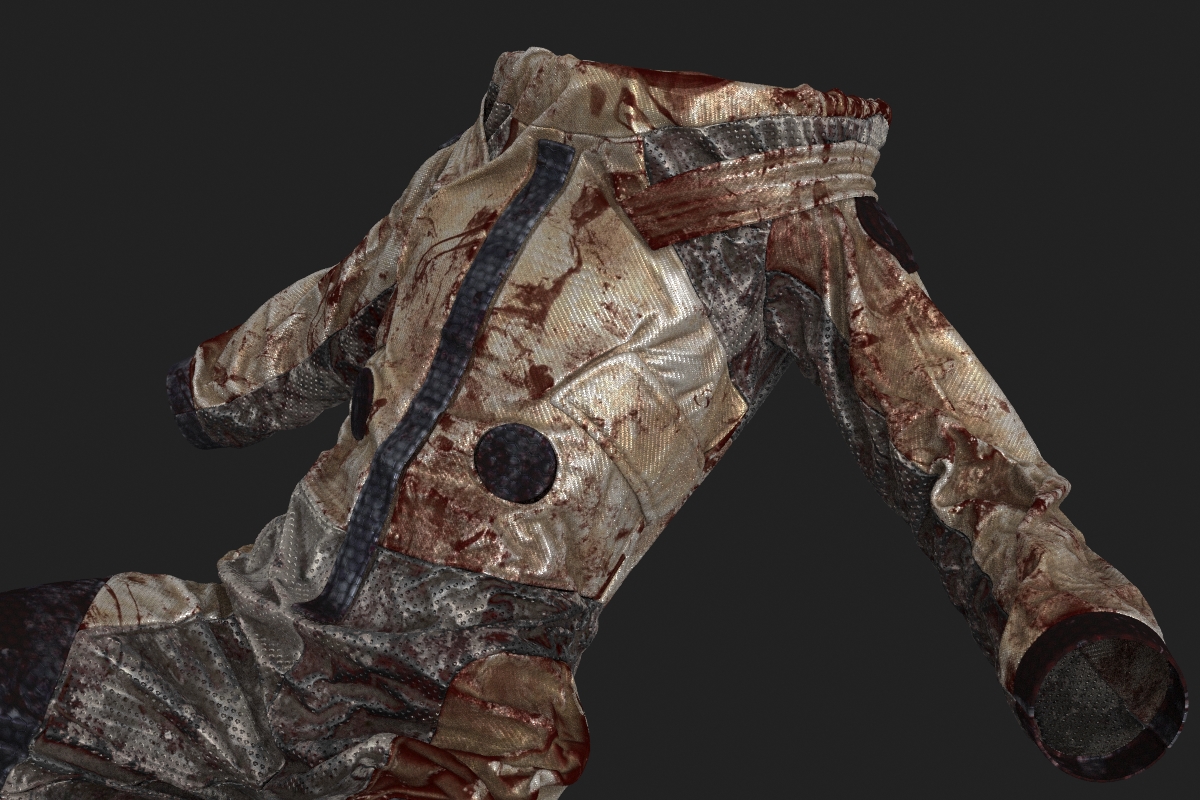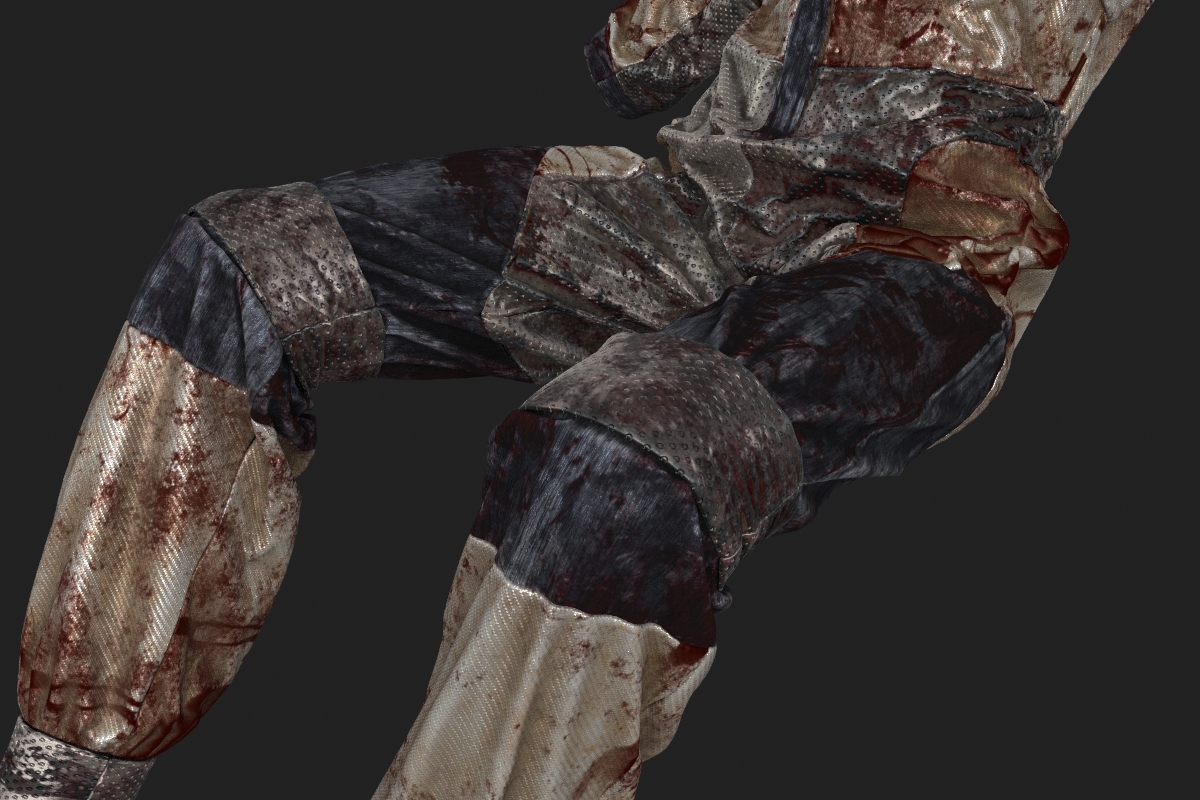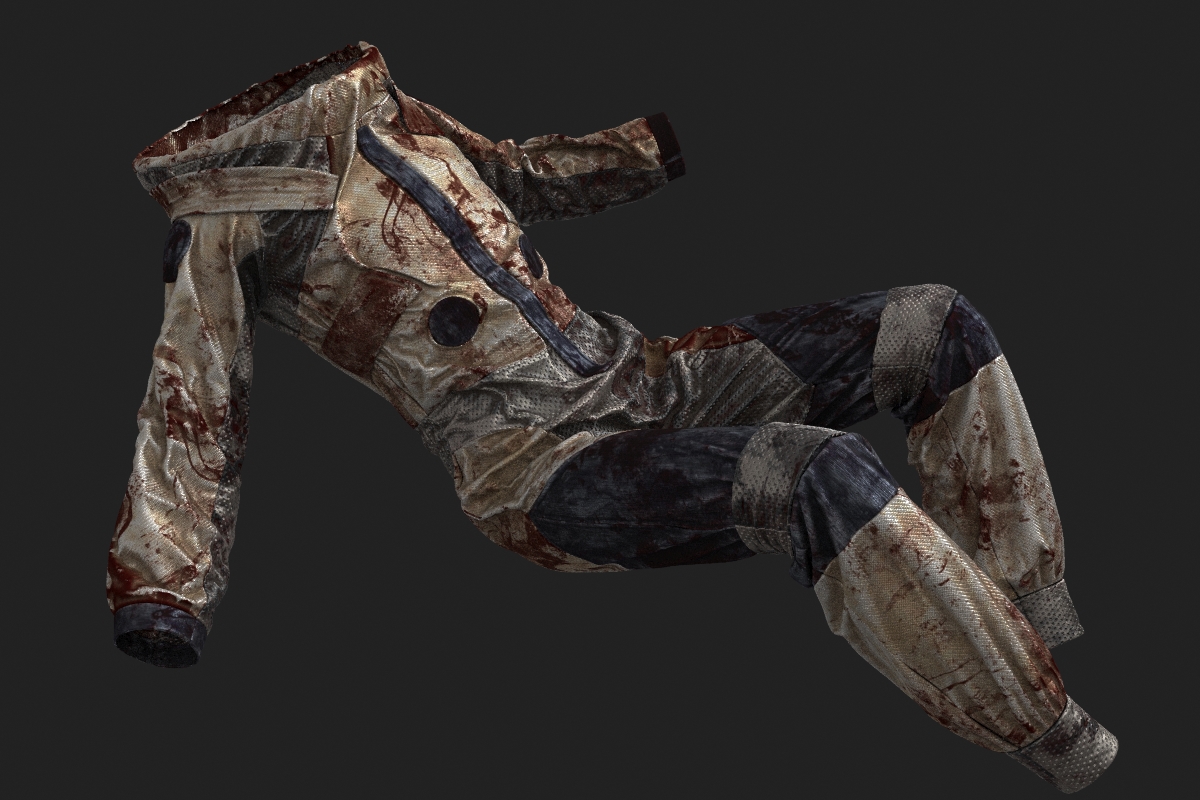 You can see the final render here.