Hello! My name is Rubicon, I am 10 years old and I'm an offroad addict. So here will be a lot of mud, grime, boulders and other giant obstacles. All for the ULTIMATE off-road!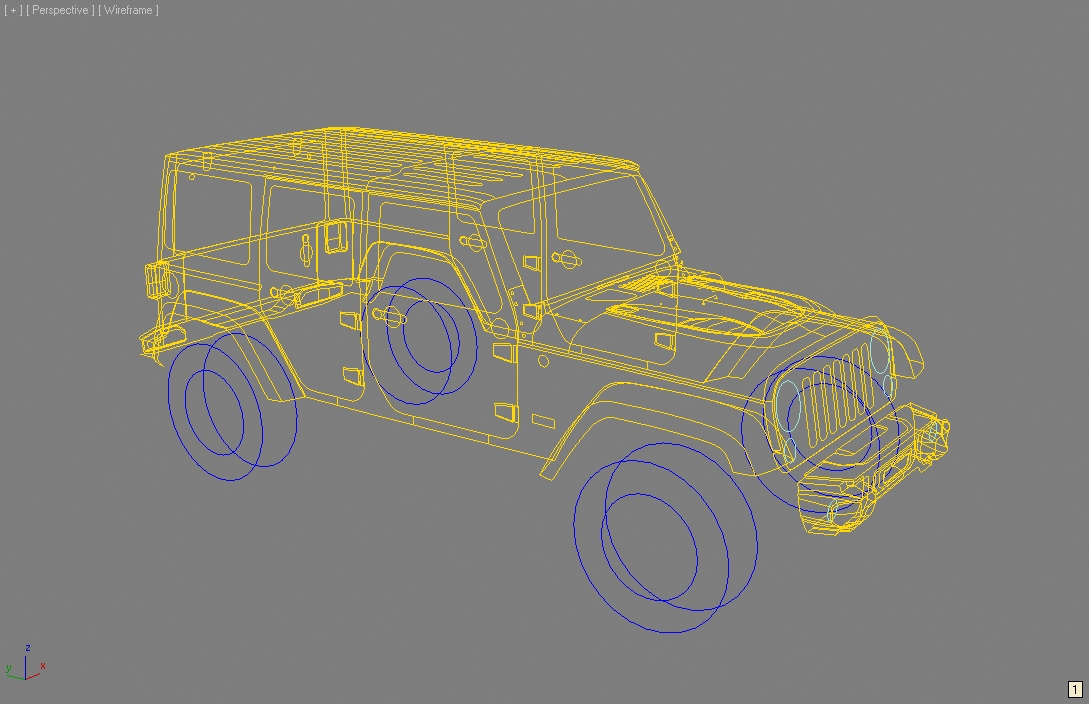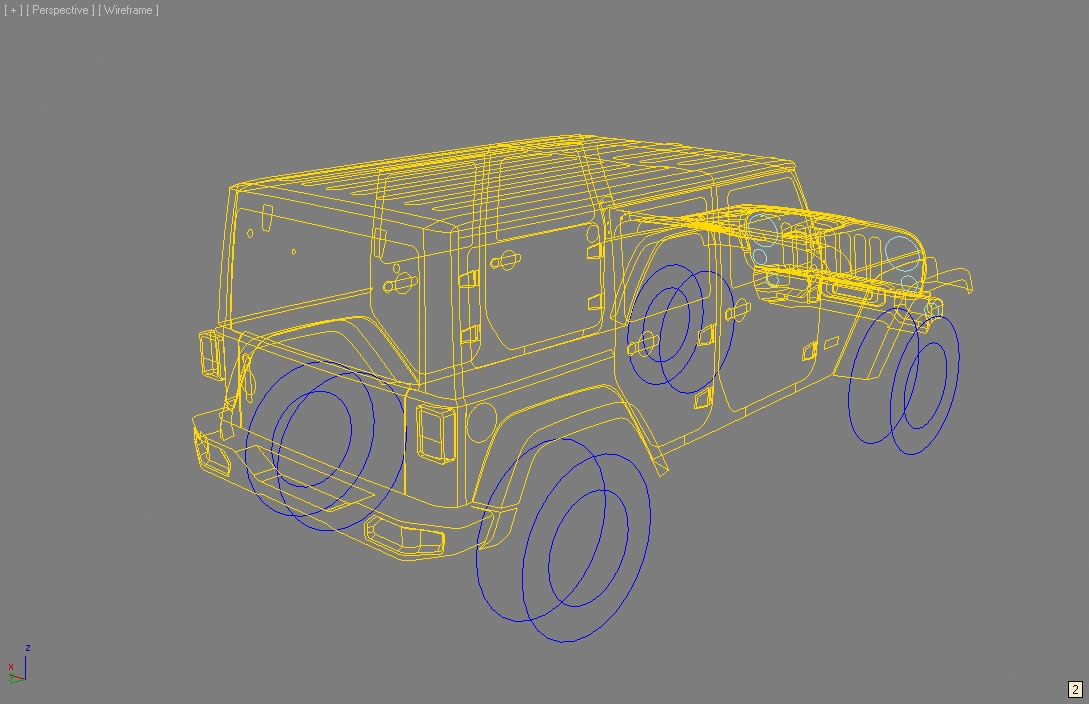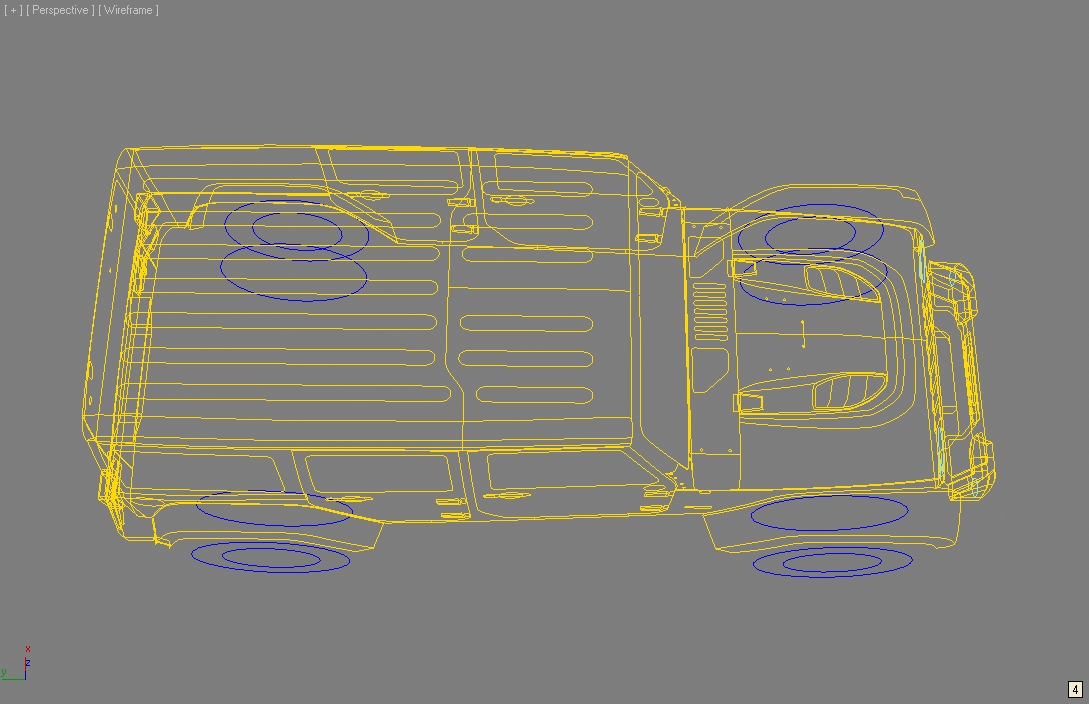 My little "rubi" got a few details. Almost all complex and difficult body parts are ready. The next will be some rear parts and wheels. Im trying to concentrate on visible parts from the final cam, and give them a super accuracy.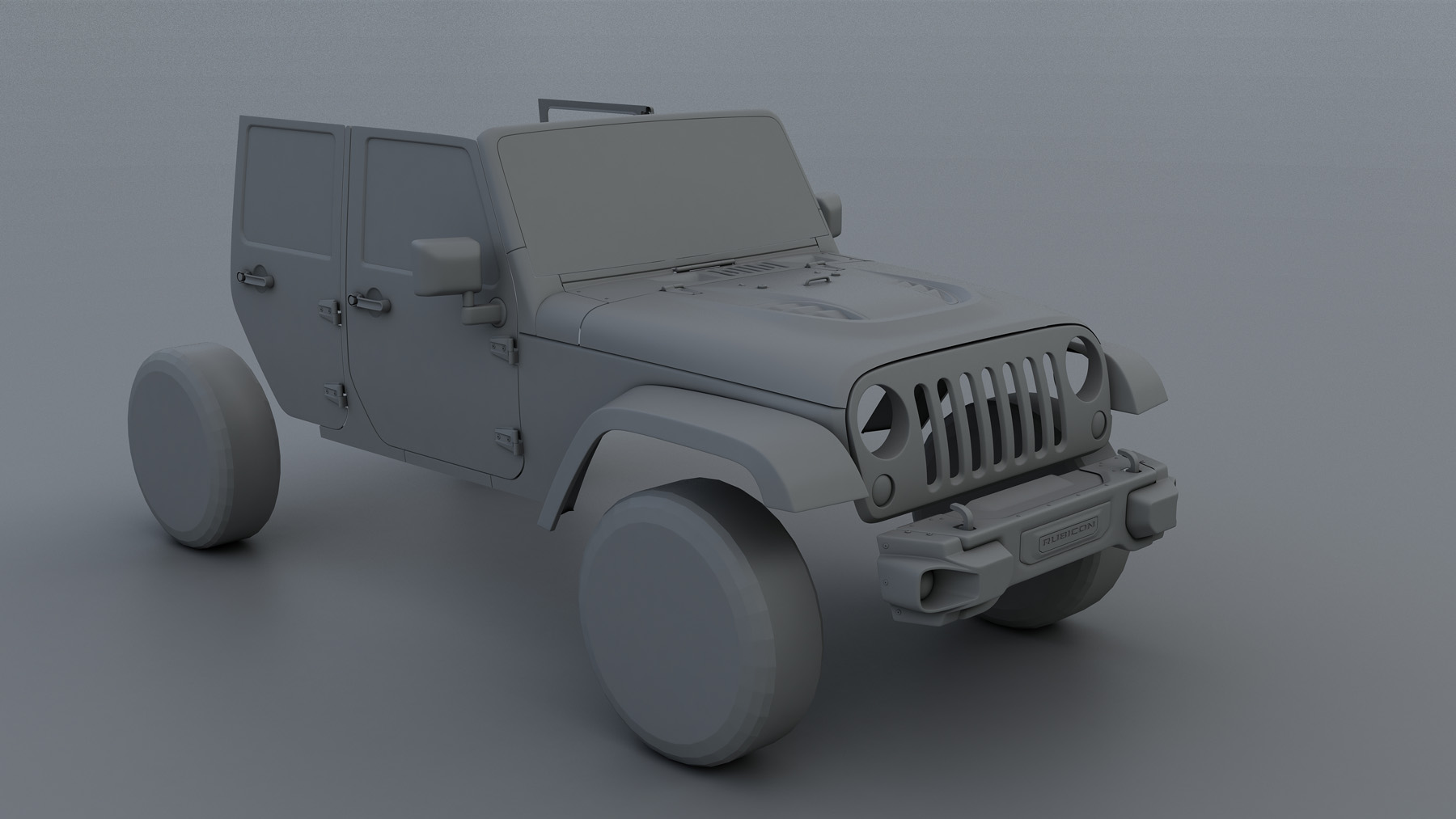 Some more parts to the rubi. Going to finish with the modeling. Not so much are left.
Last saturday while riding my bicycle in a city saw real one Rubicon. It is so awesome feeling, when your are making or just made a car model, and then saw it. You know perfectly each shape and corner, every bending and every seam. Just like you are engineer of this car)) That was also with a beautiful sky-blue paint. Brilliant!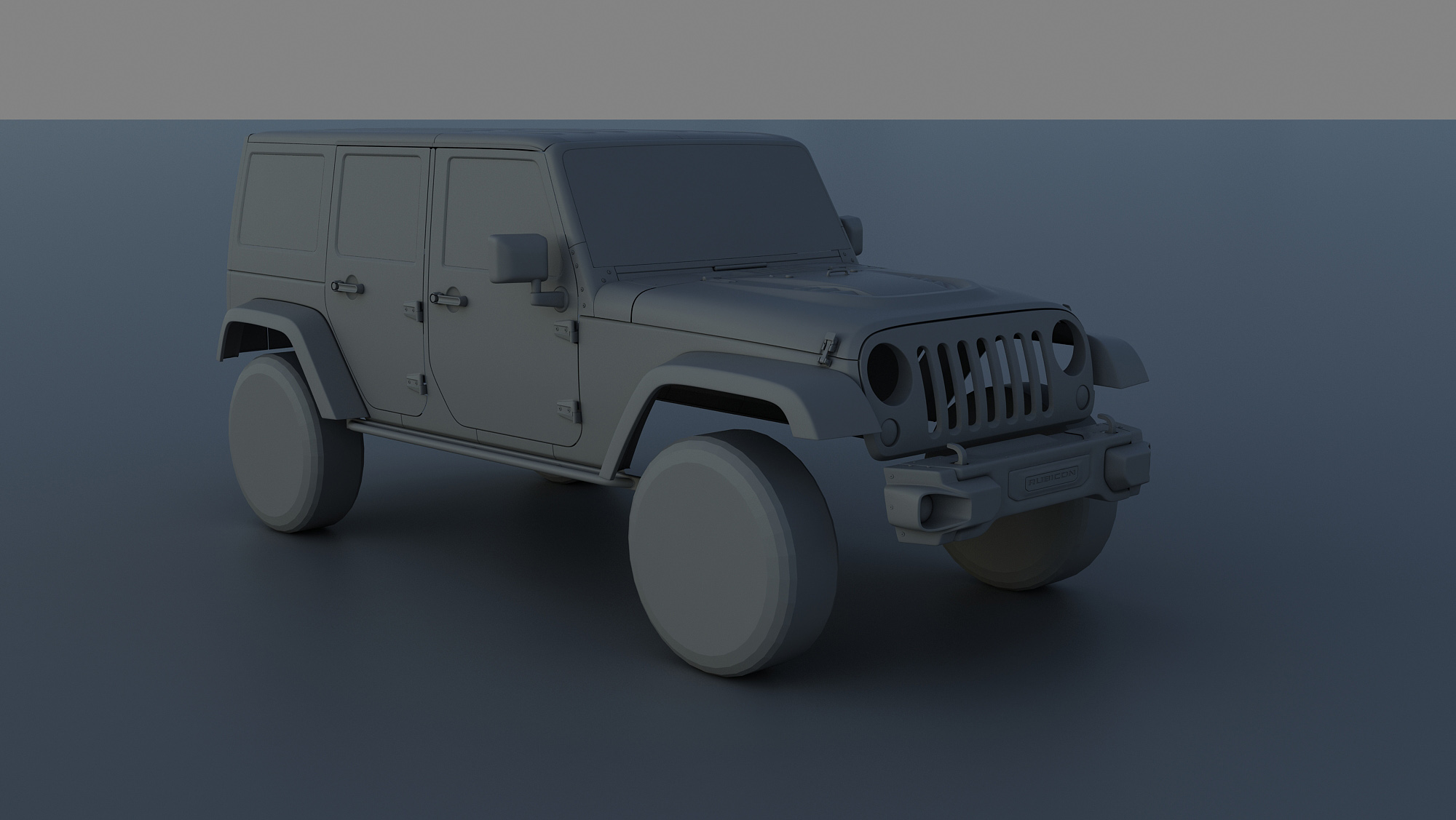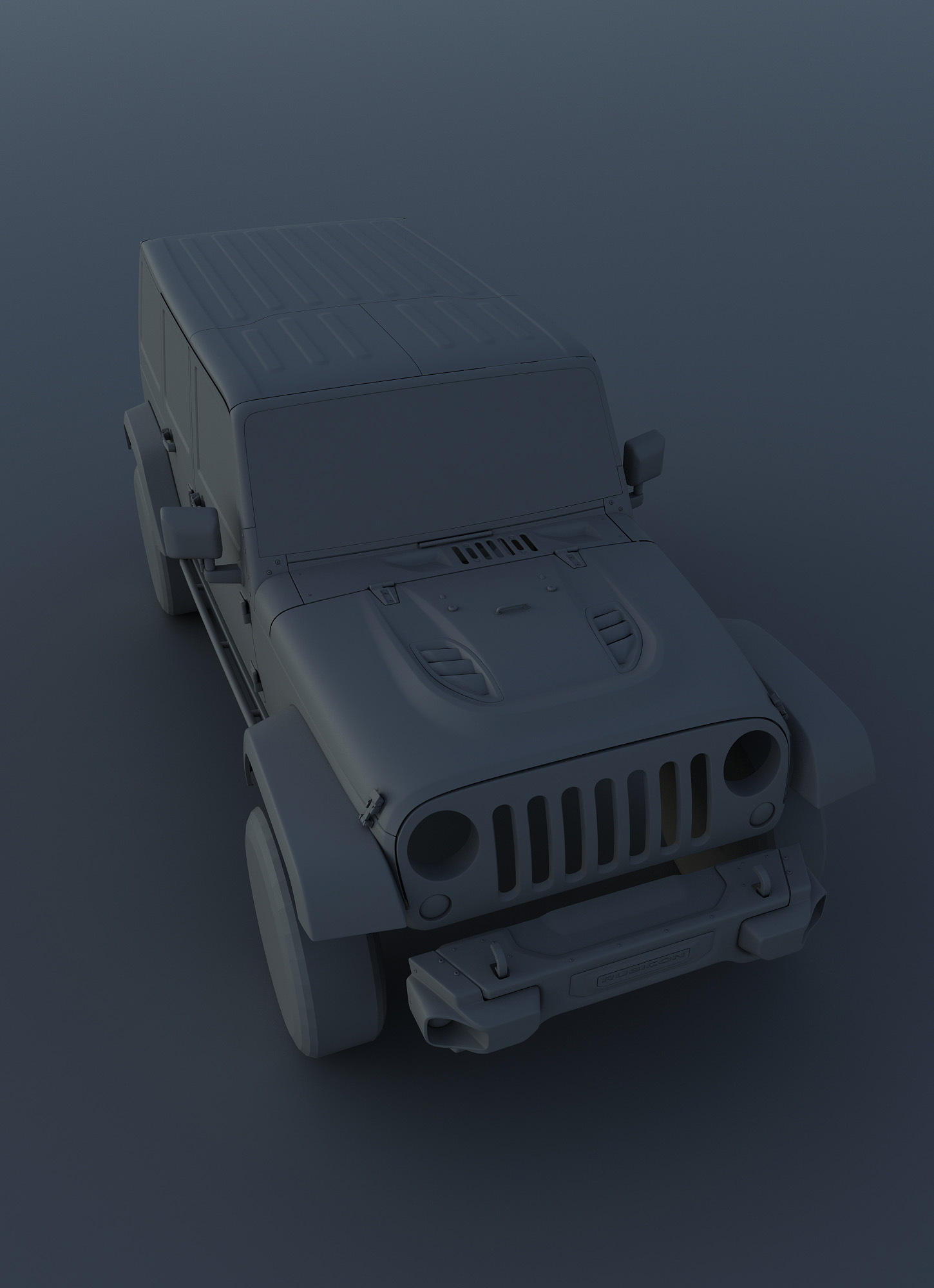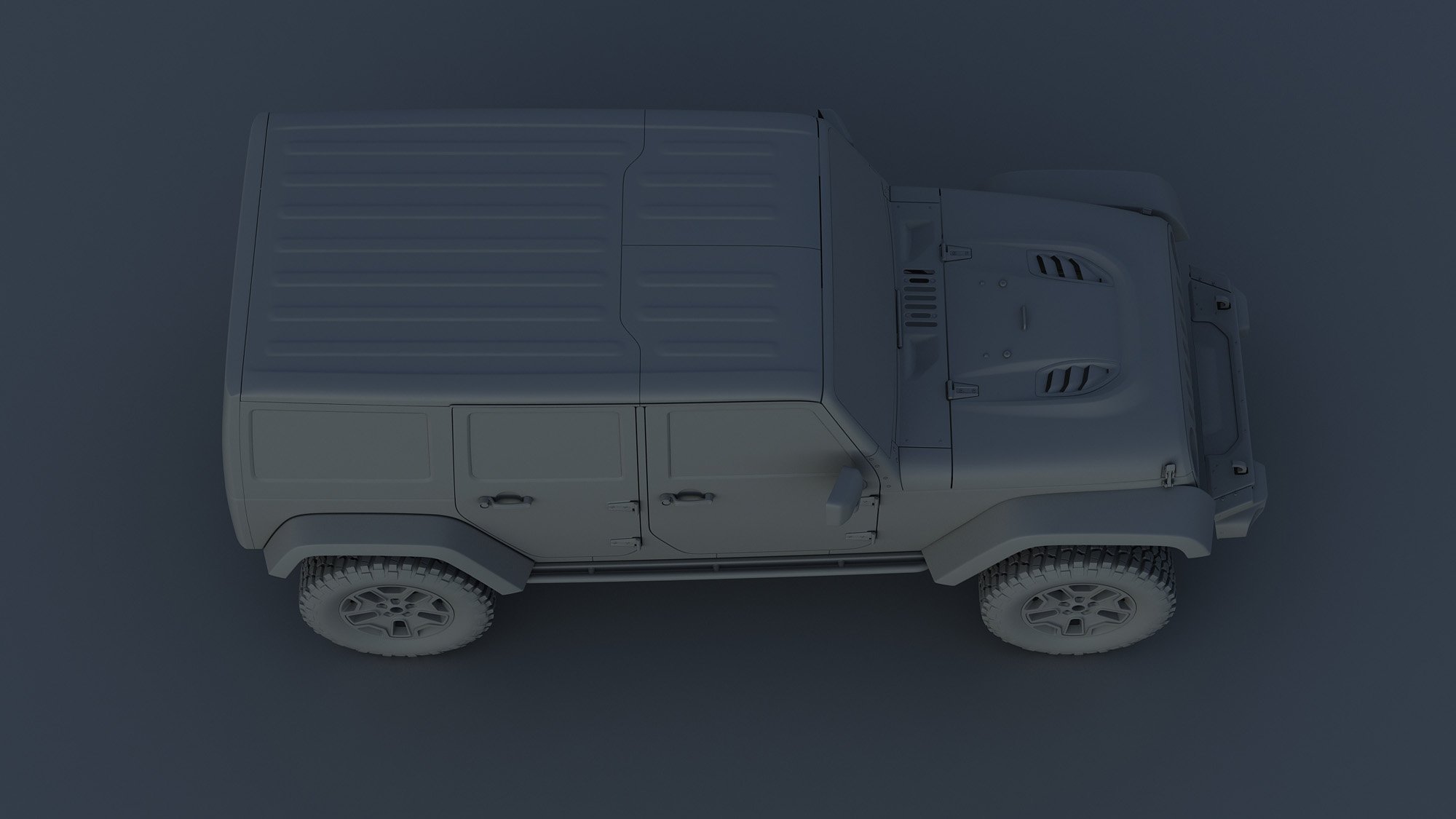 I am really pushing extremely high accuracy for the most of parts of the car. And here is update: high precision rubicon special rims and exact copy of BFGoodrich Mud/Terrain tyres. (for now, without text on tyre and some tiny rim details)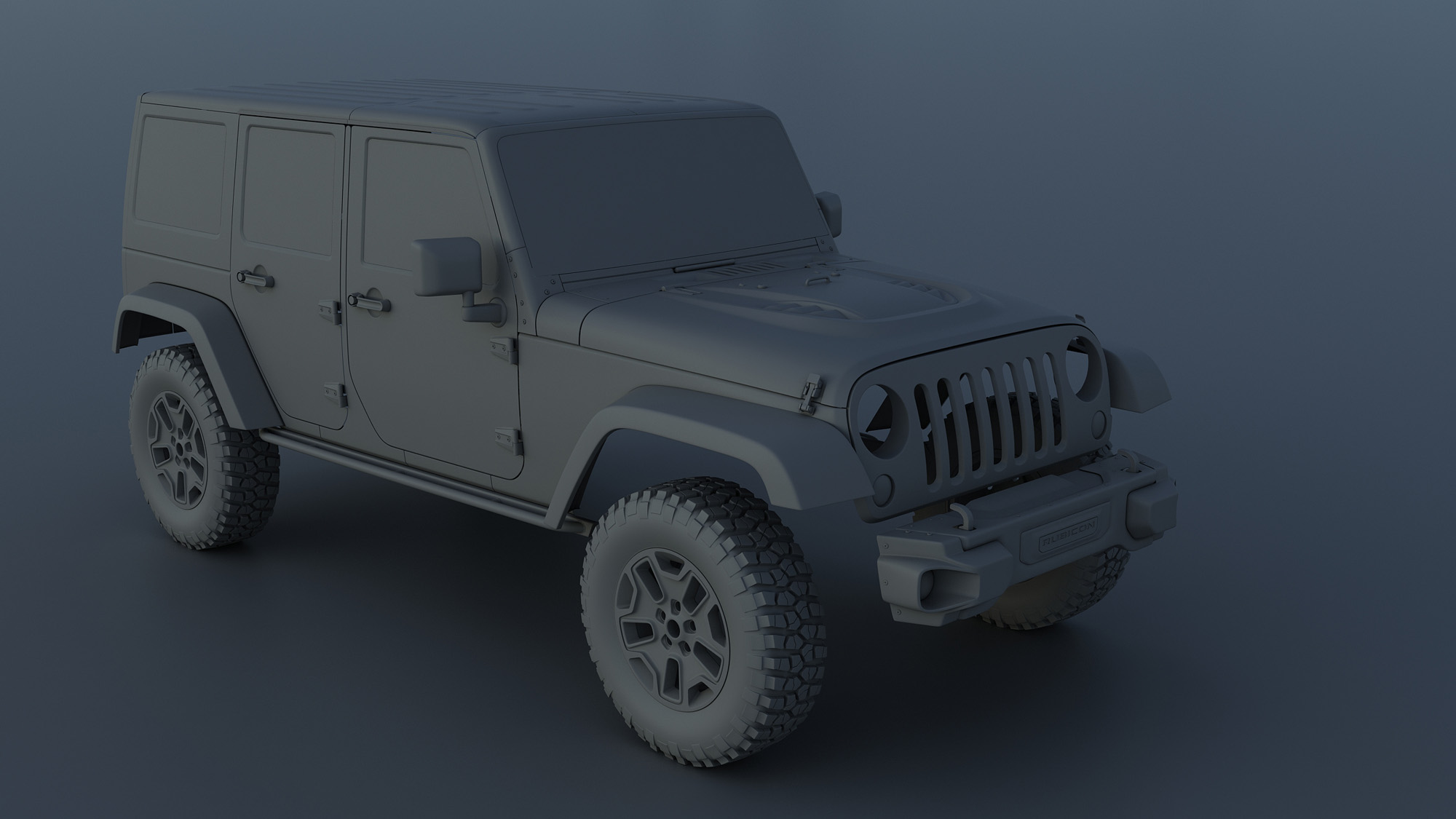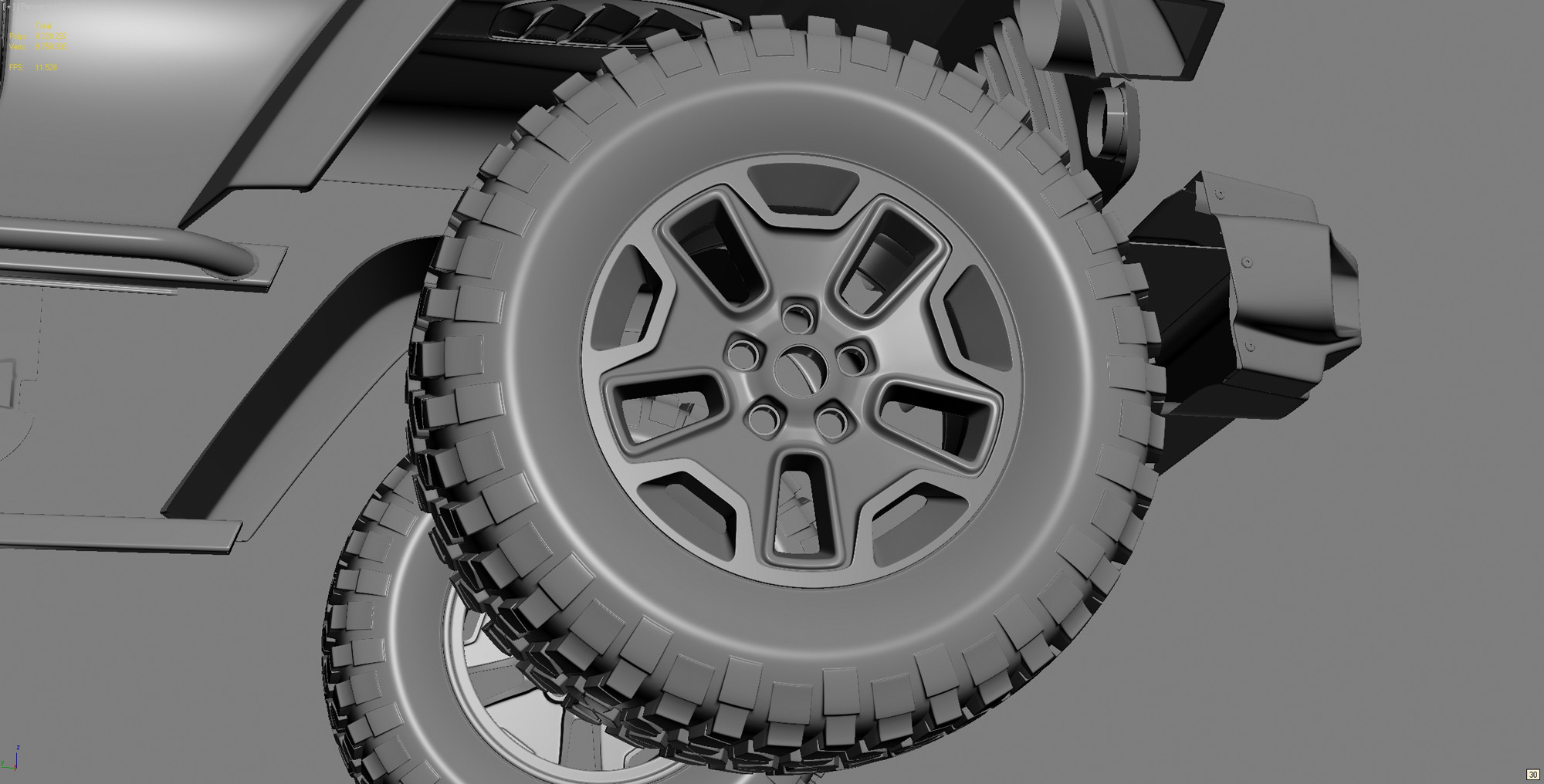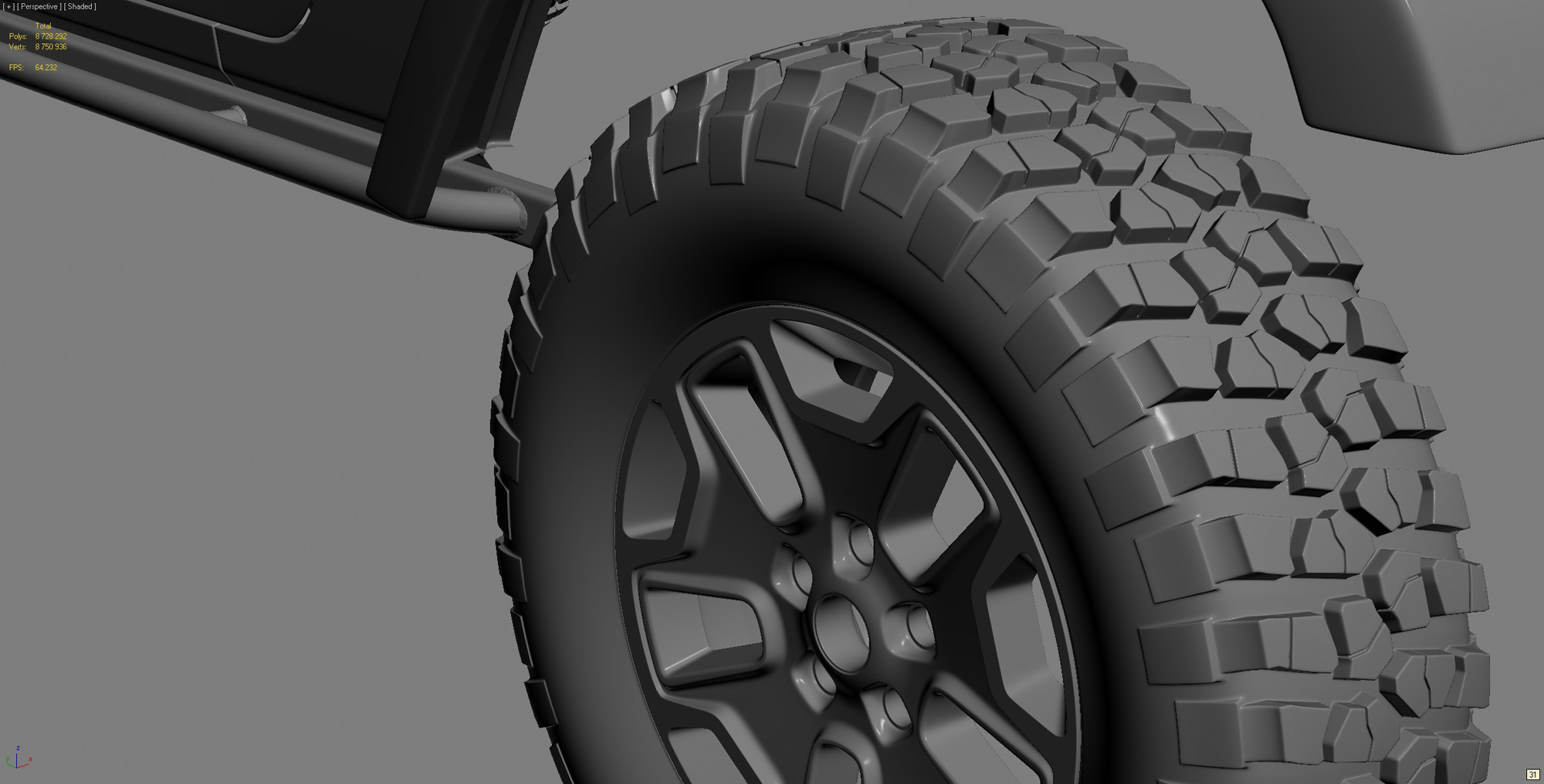 Oh by the way. For the rim, I made a record height stack of modificators. It consists of 50! lines from base Cylinder to the final MSmooth. Almost the same was for the tyre. The rim stack I manage to collapse it in the time, but for the tyre I faced to the poly crash and should move down about 10 lines in stack to remodel and quickly collapse it.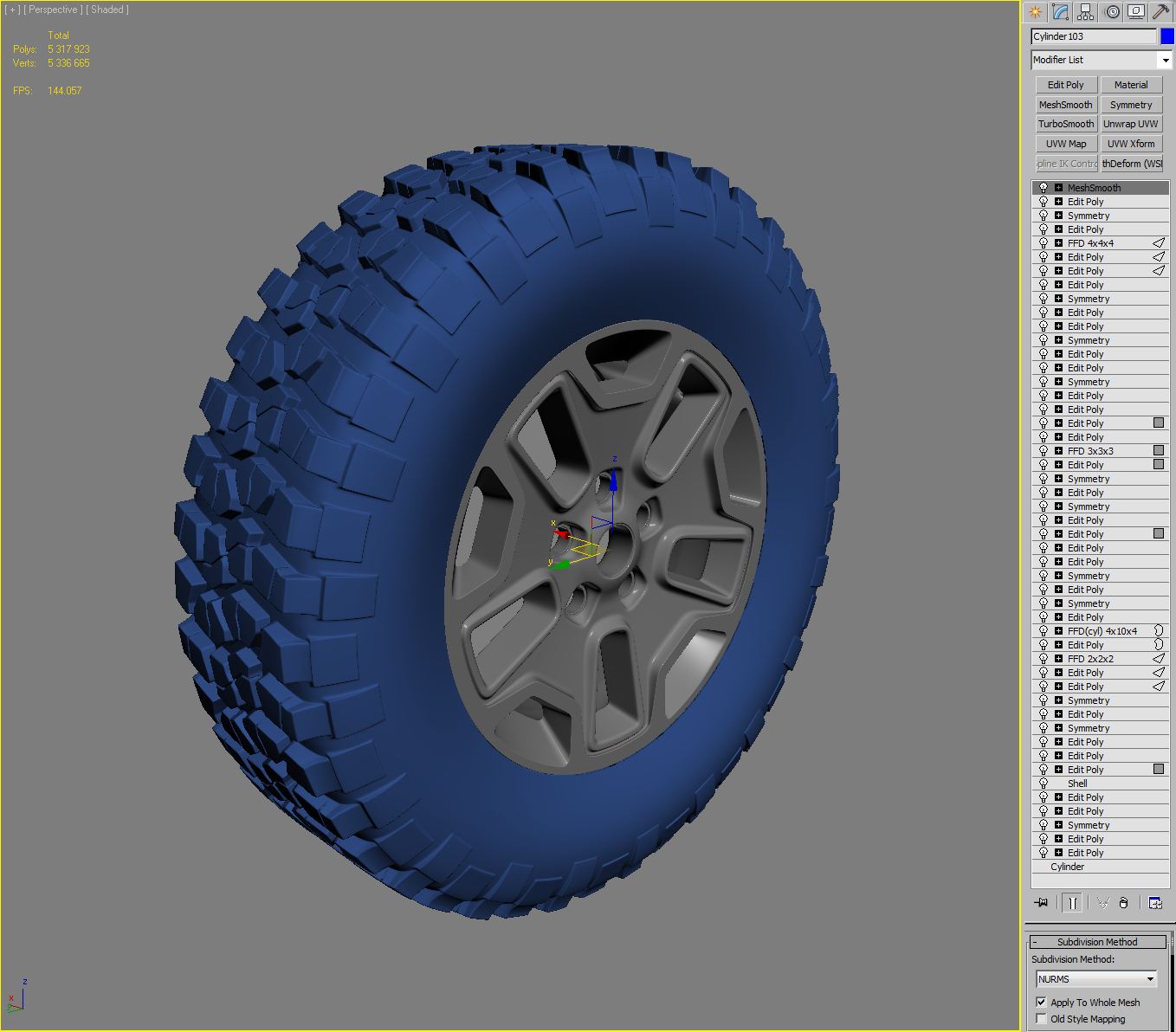 Continuing my flooding here, one more update. The Wipers.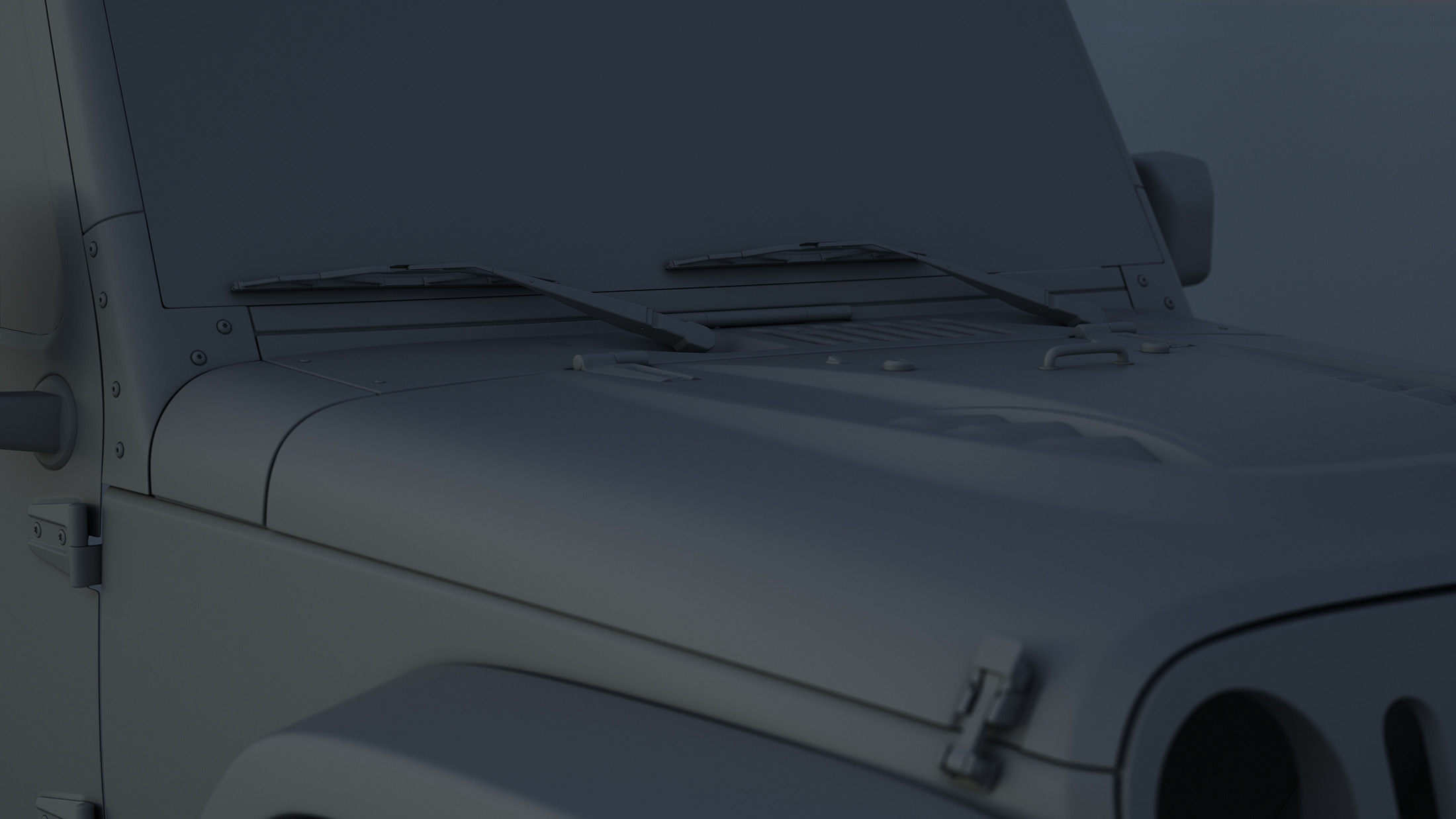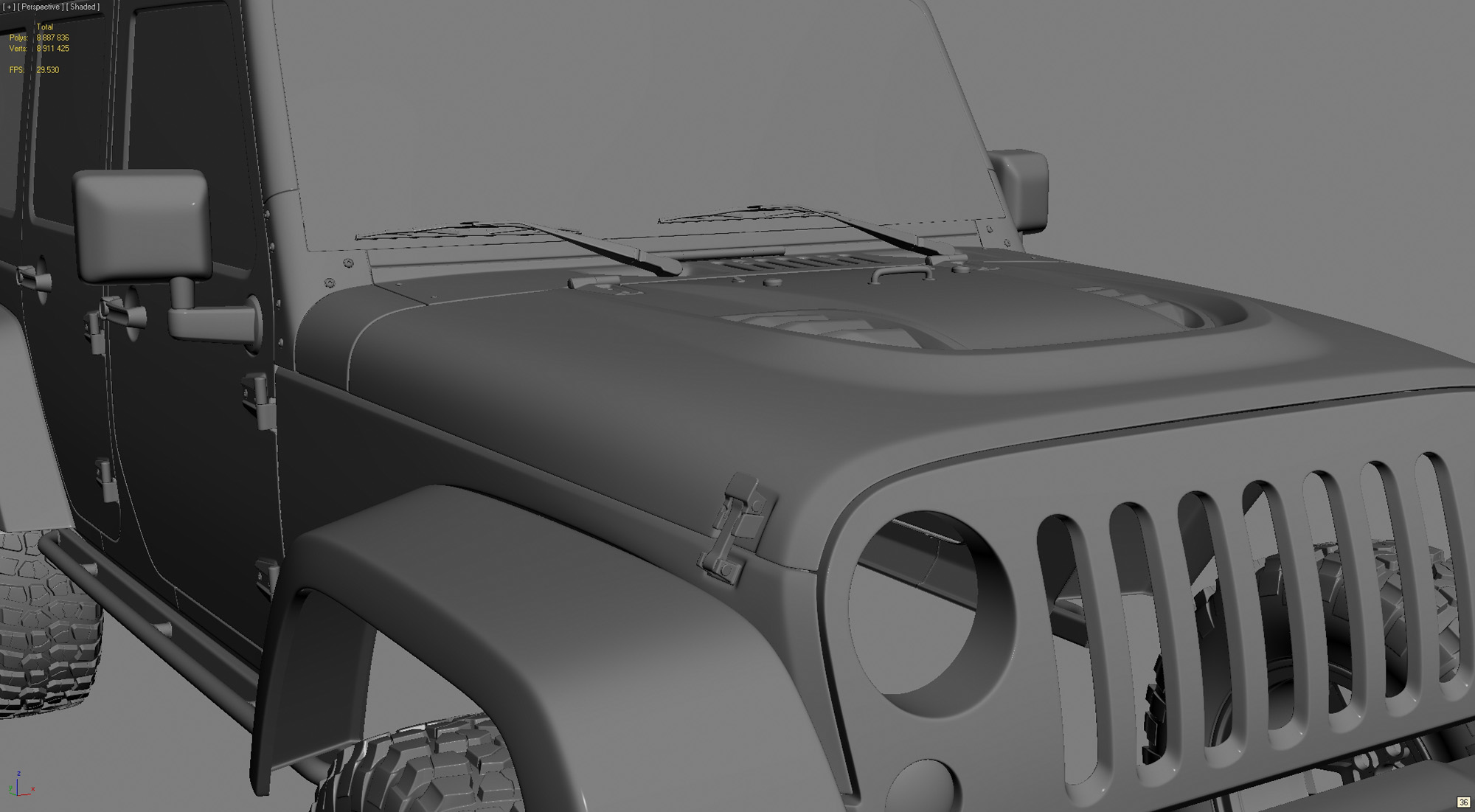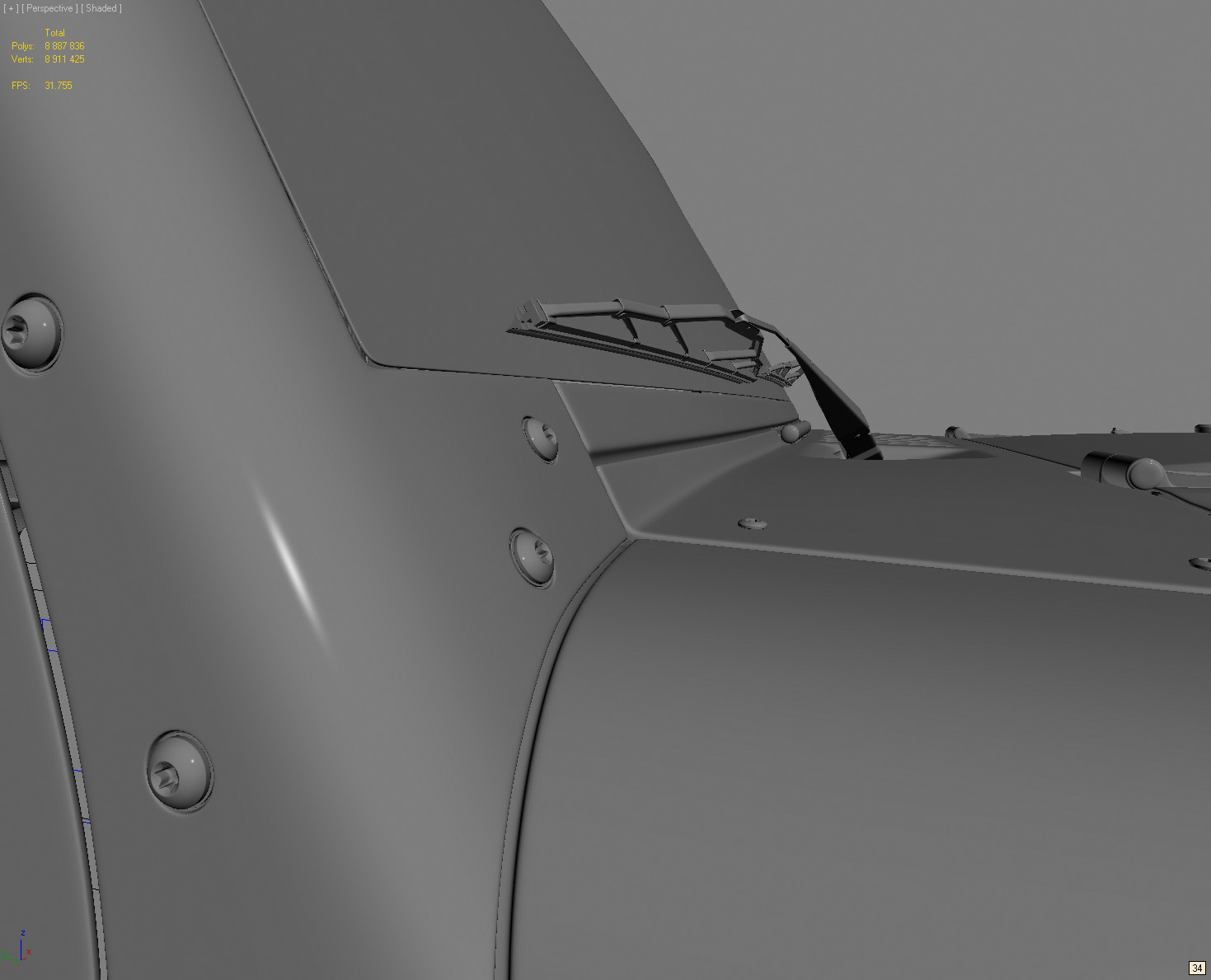 Max pressure in last days of the challenge.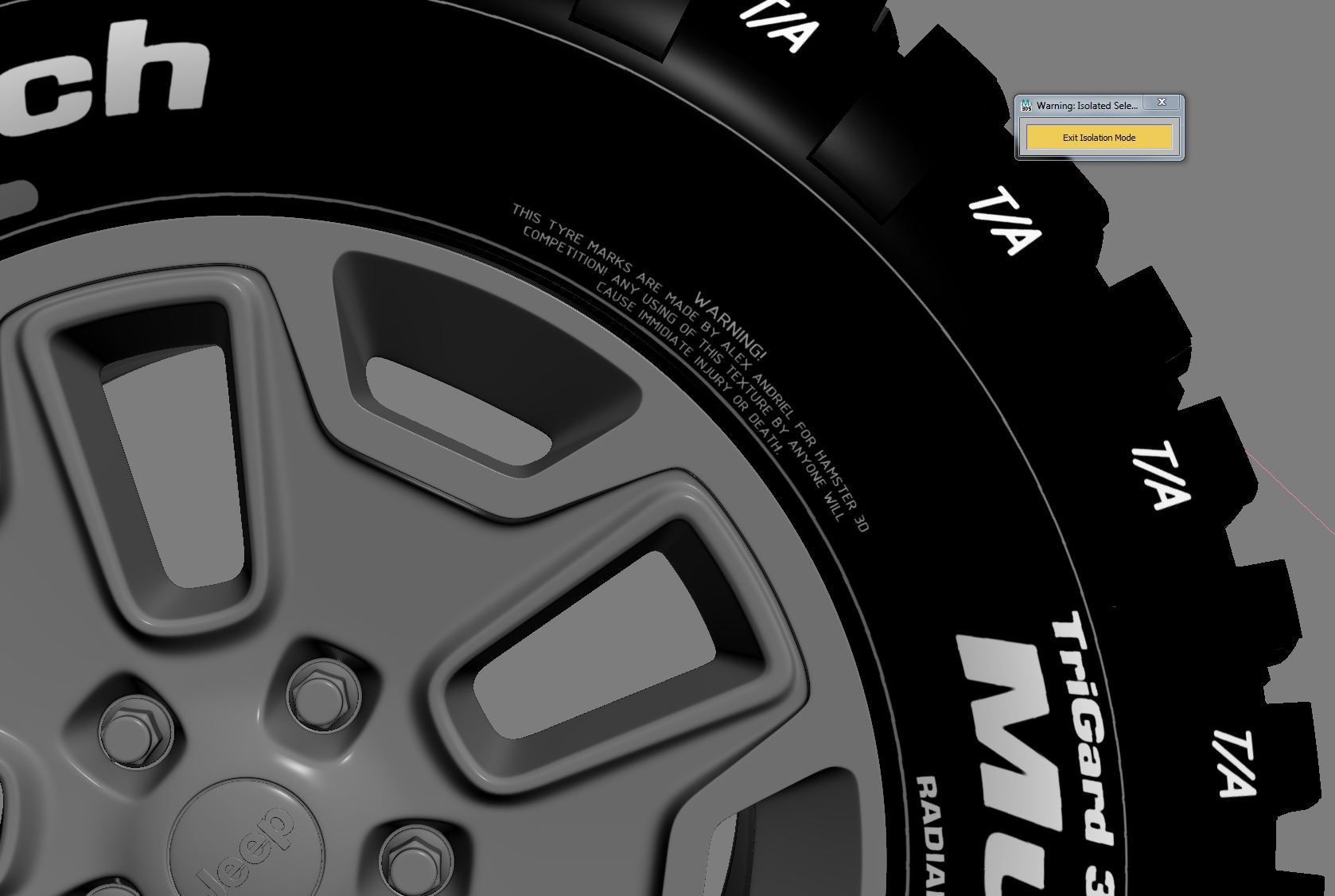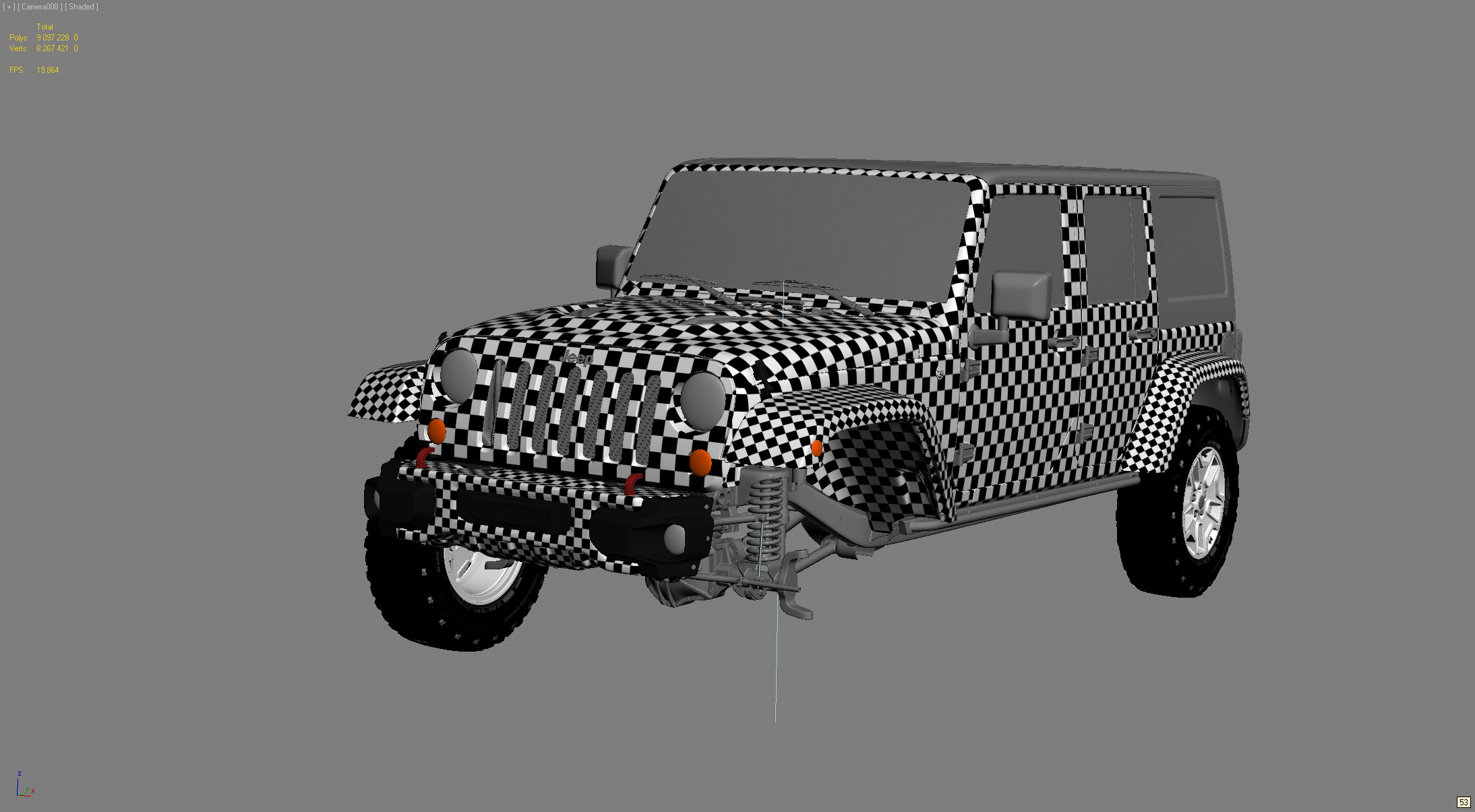 Ready to export into the scene.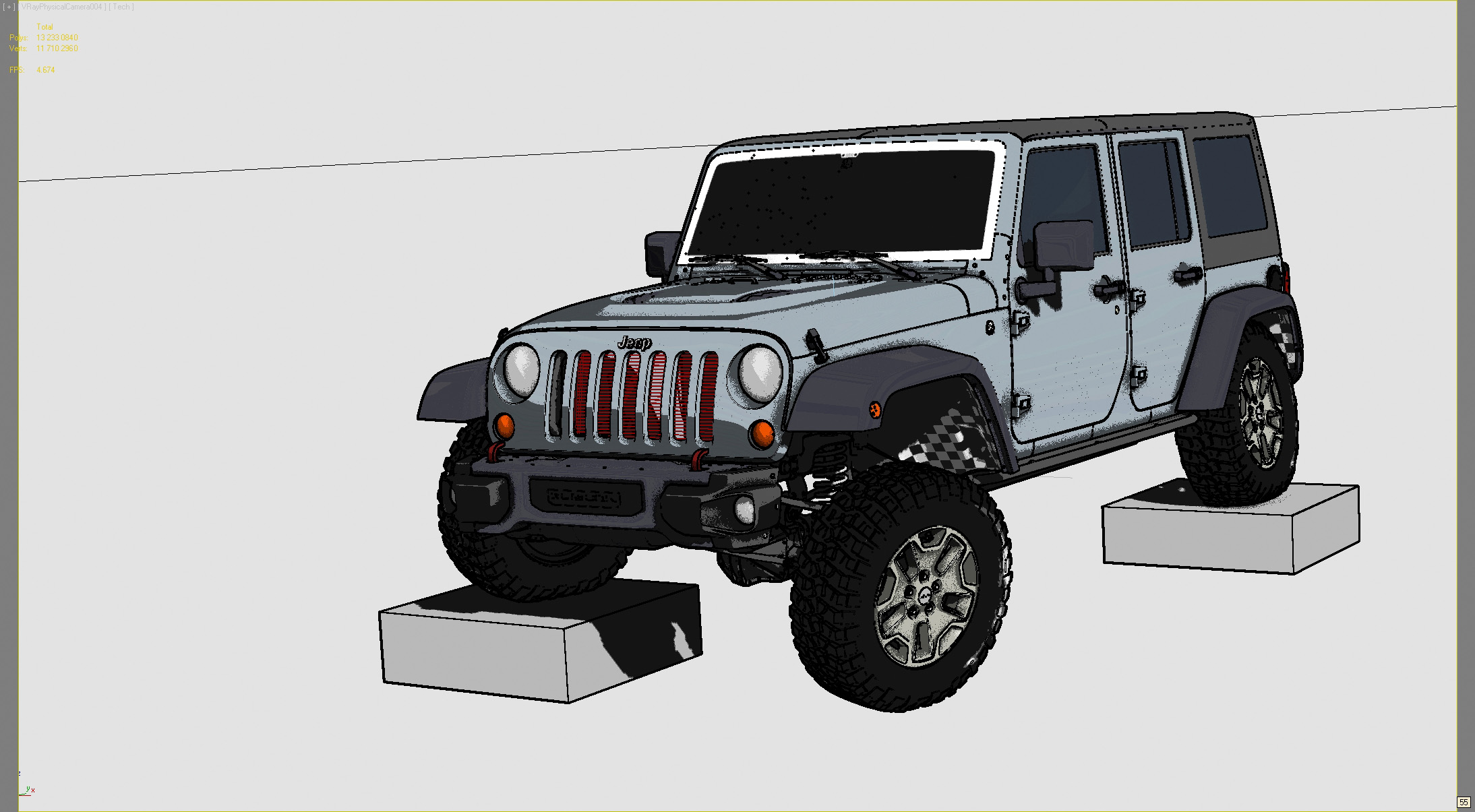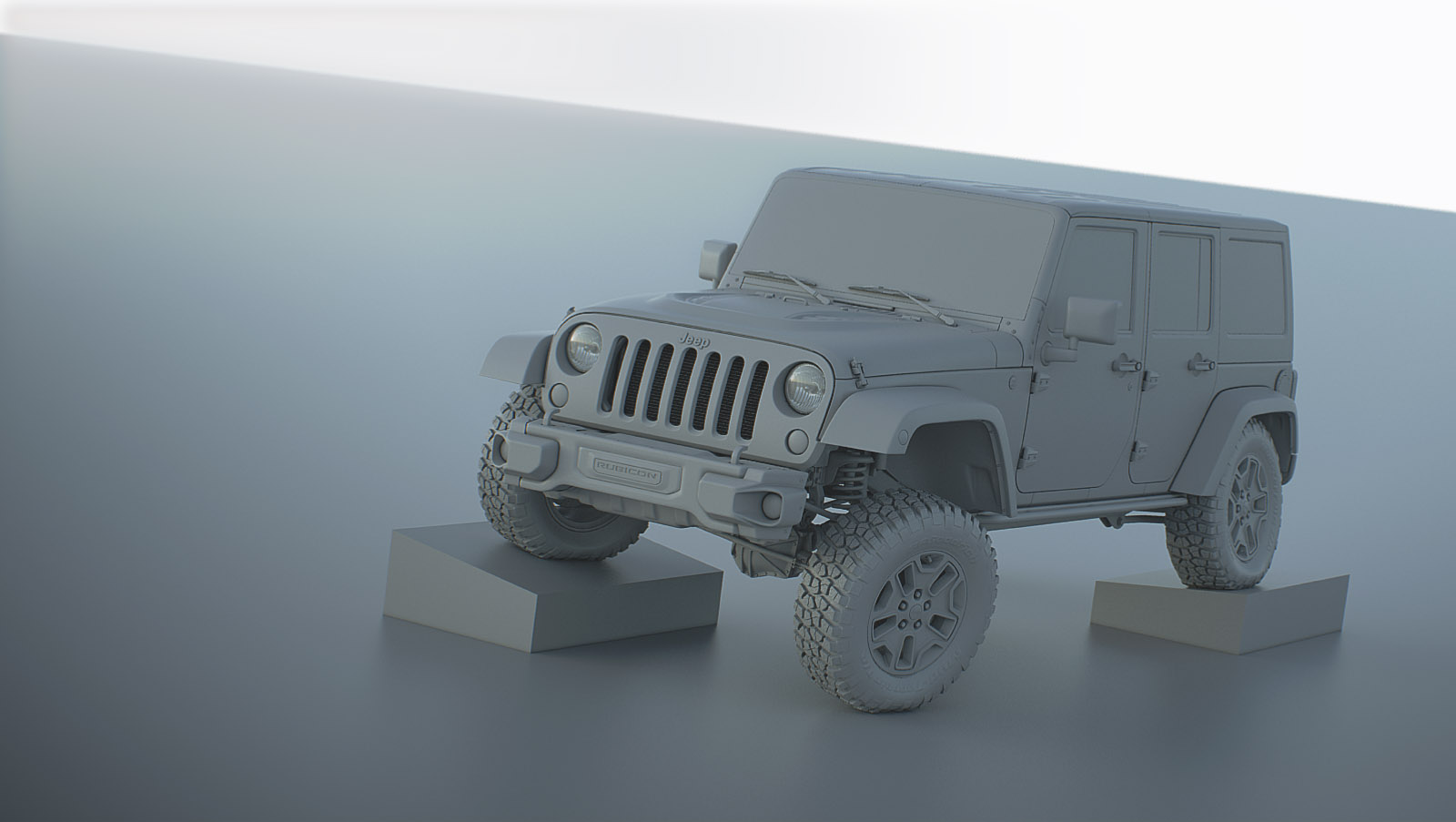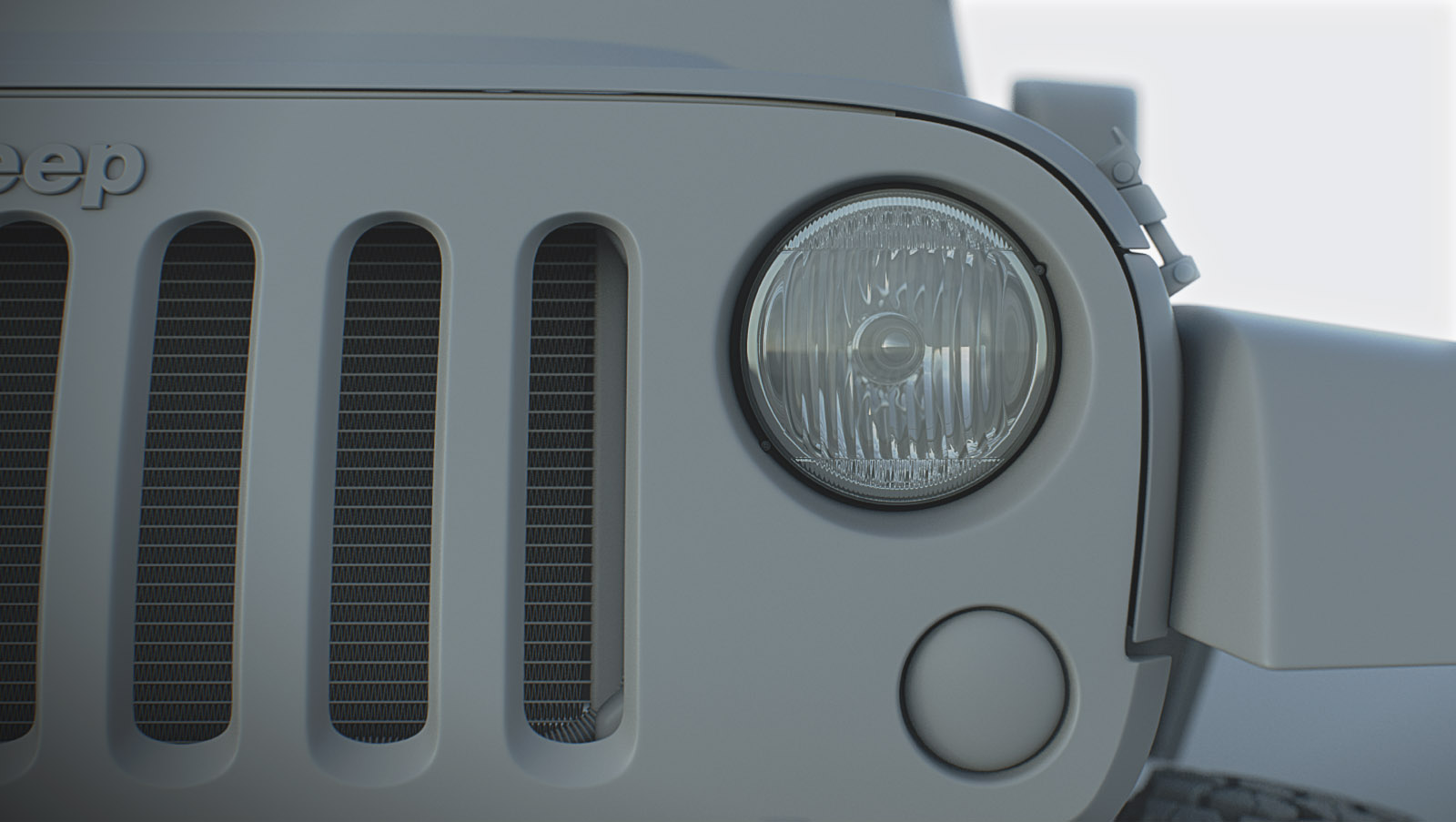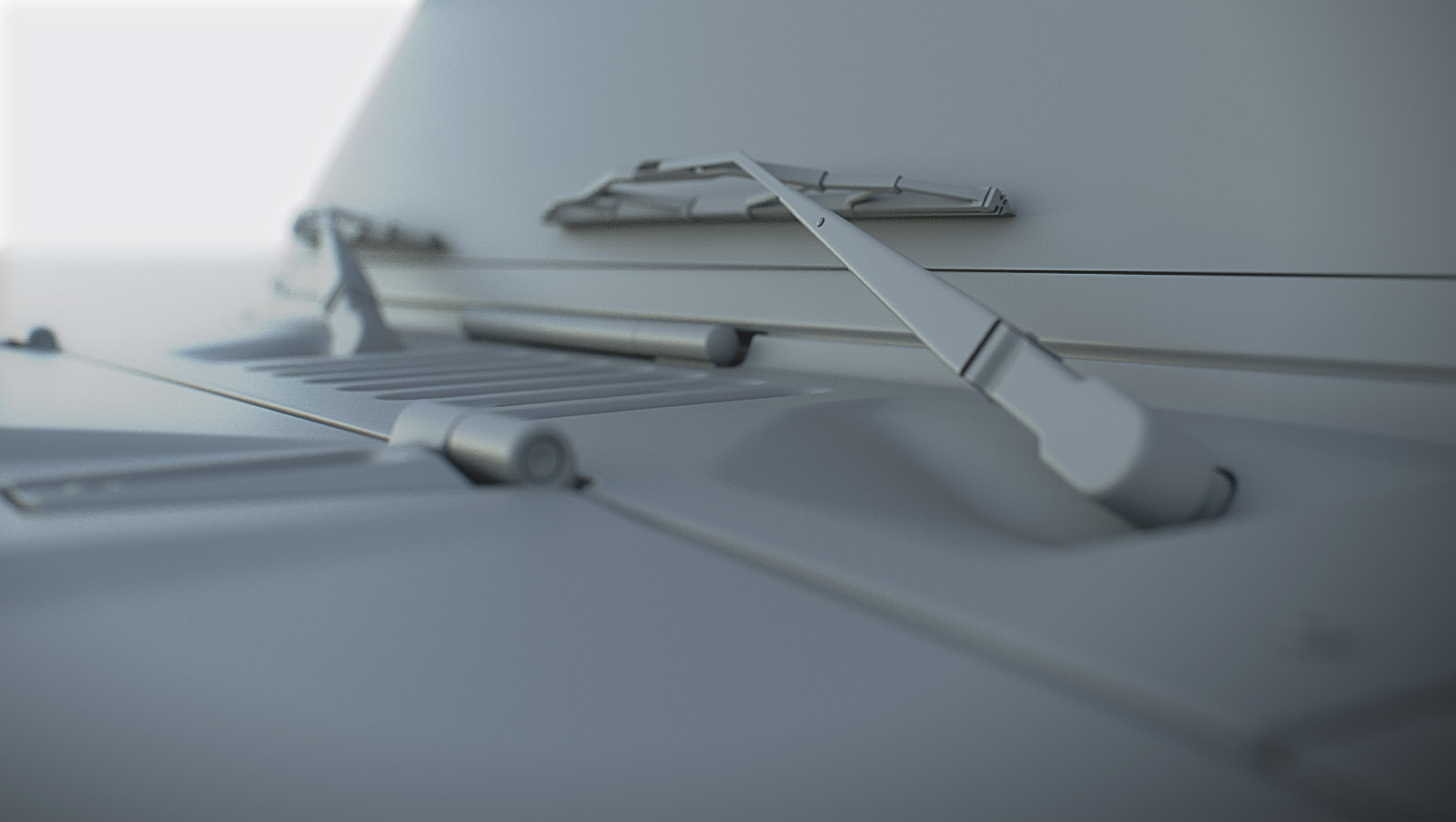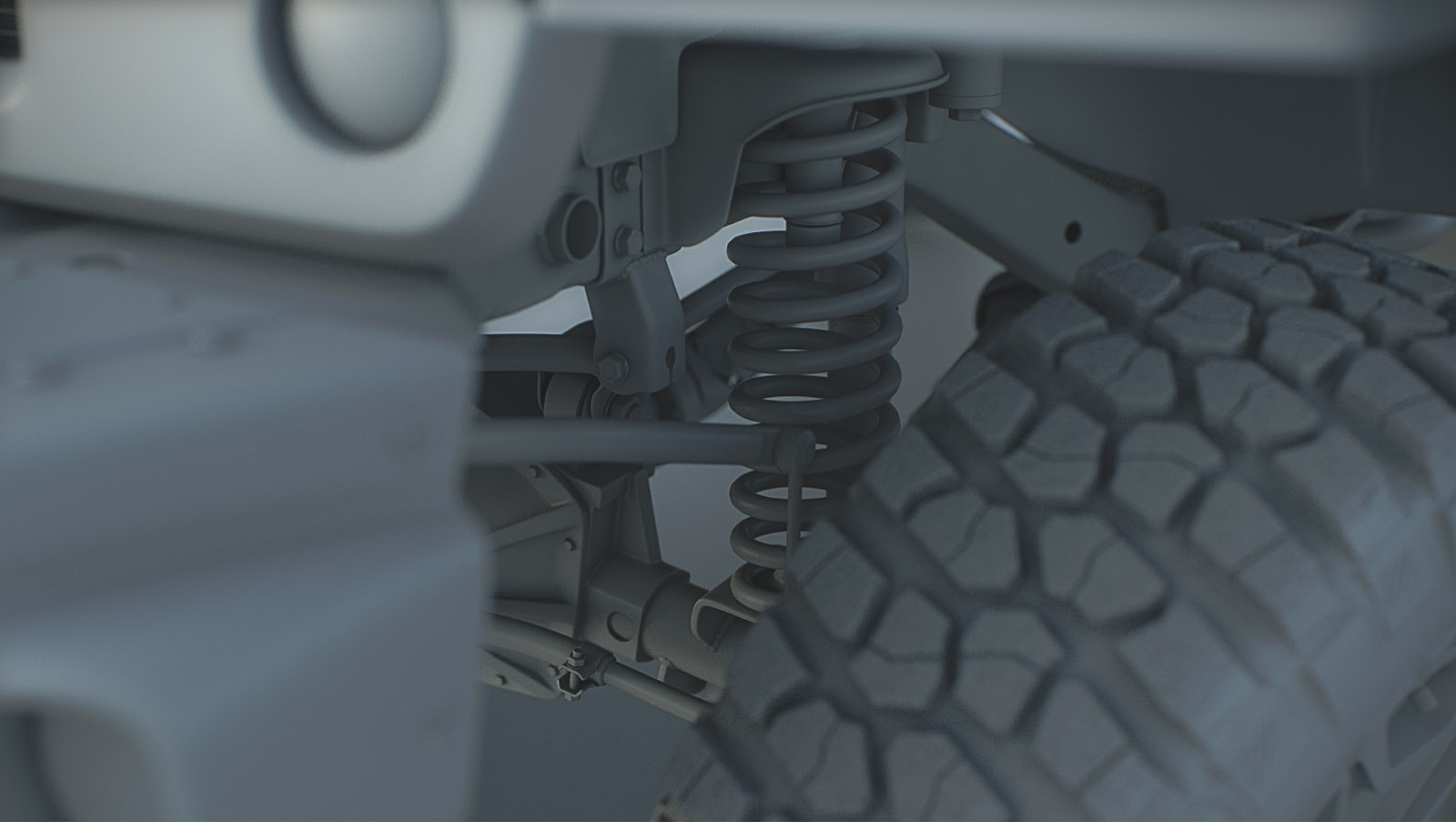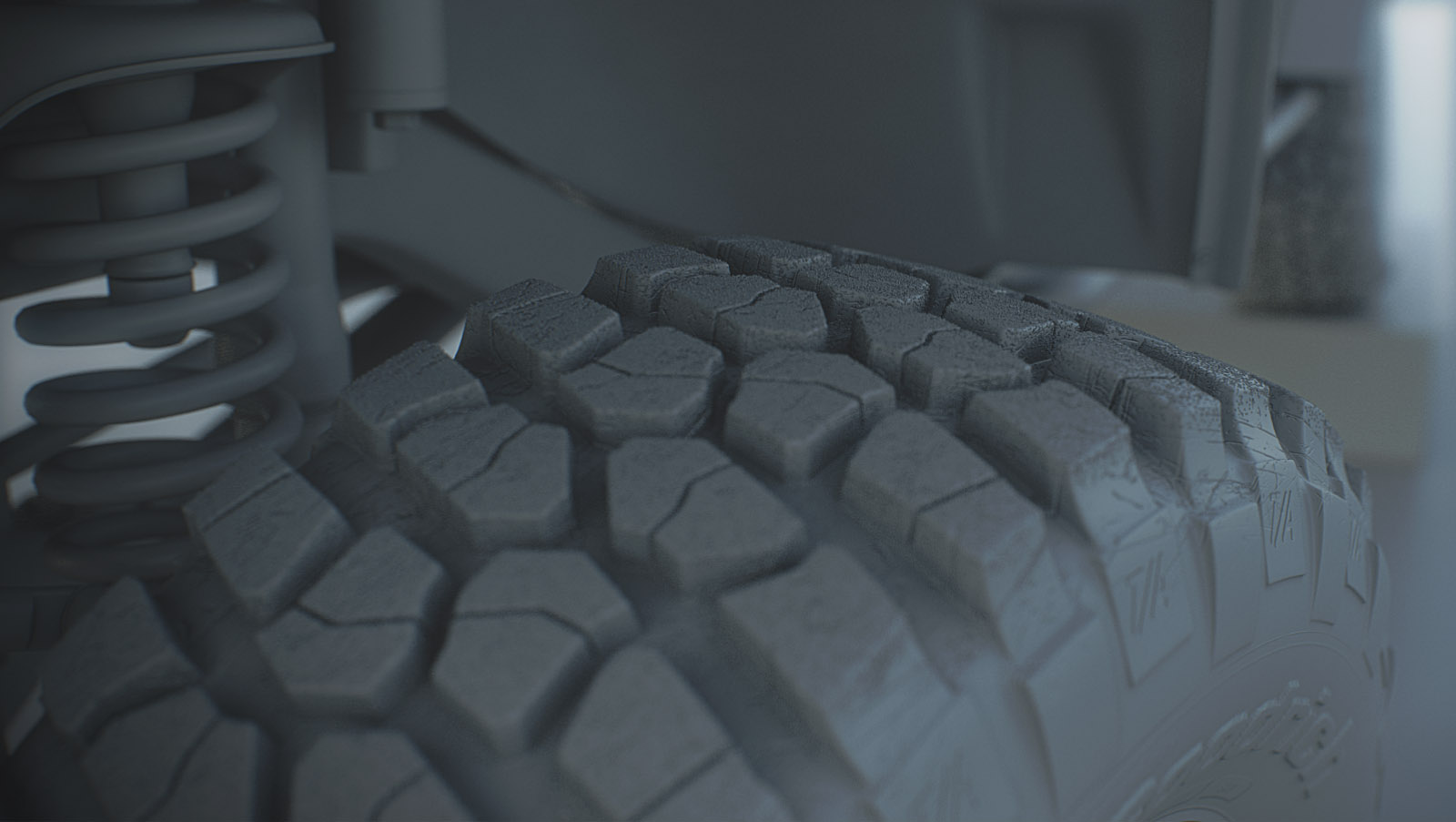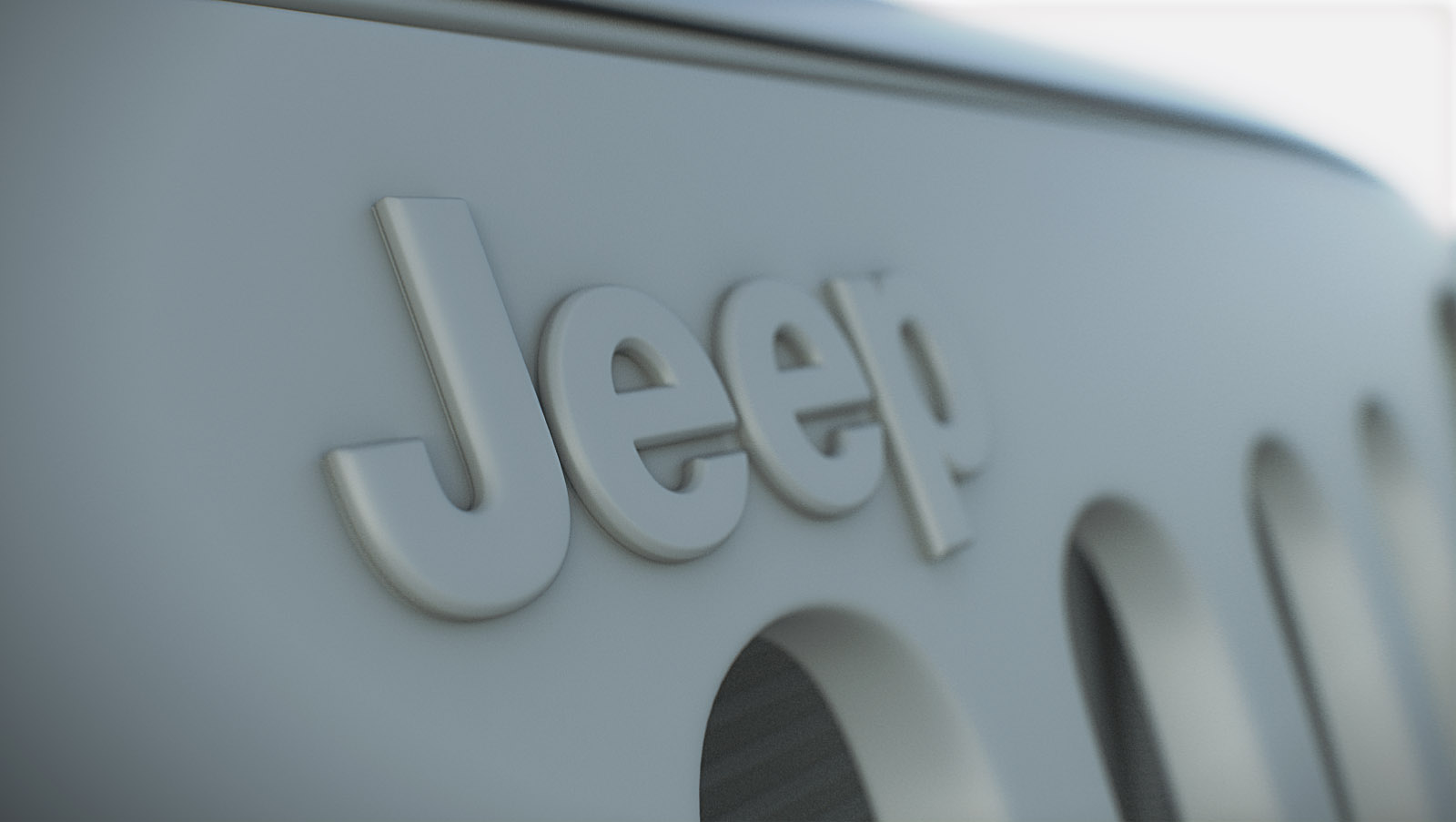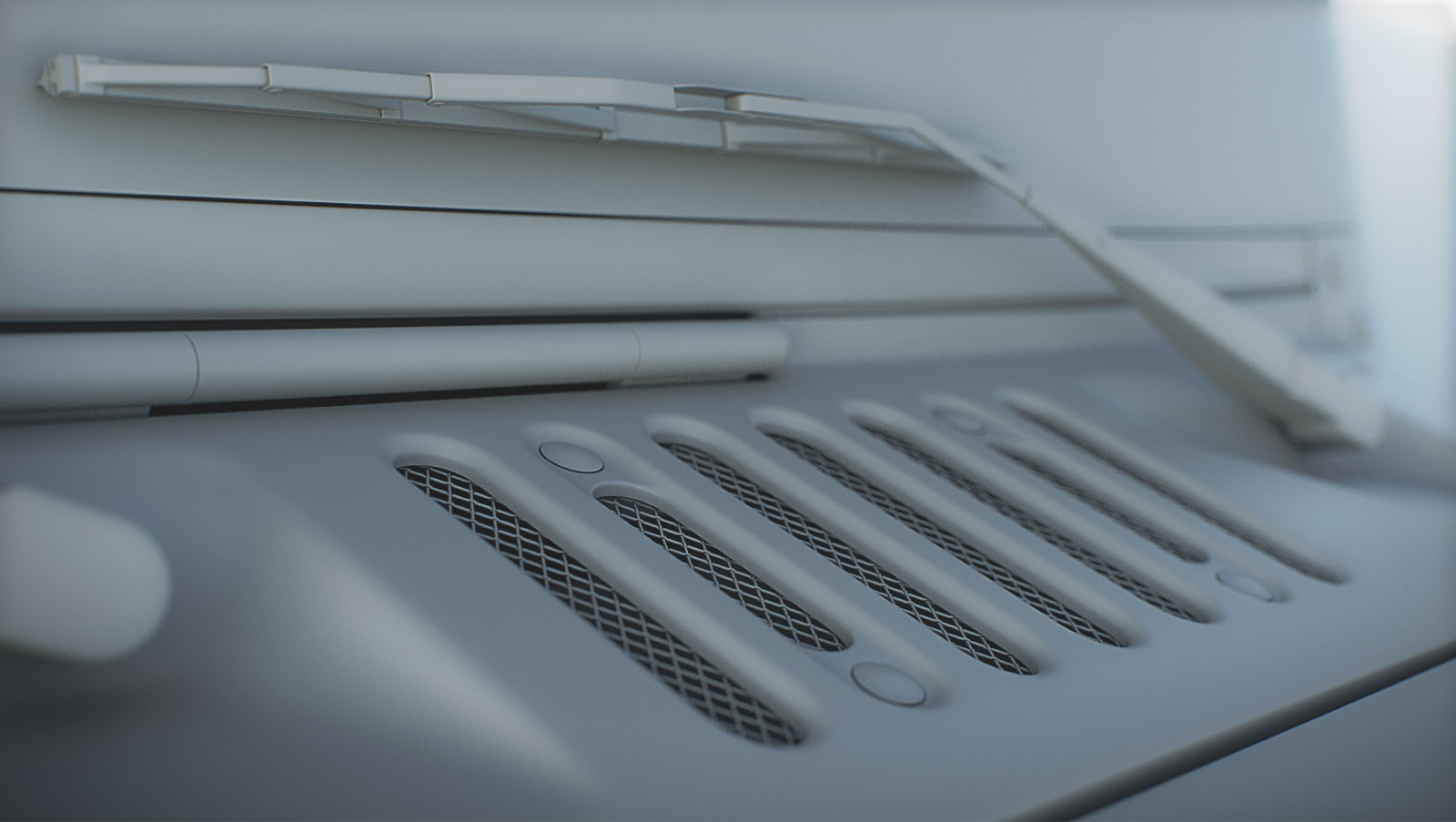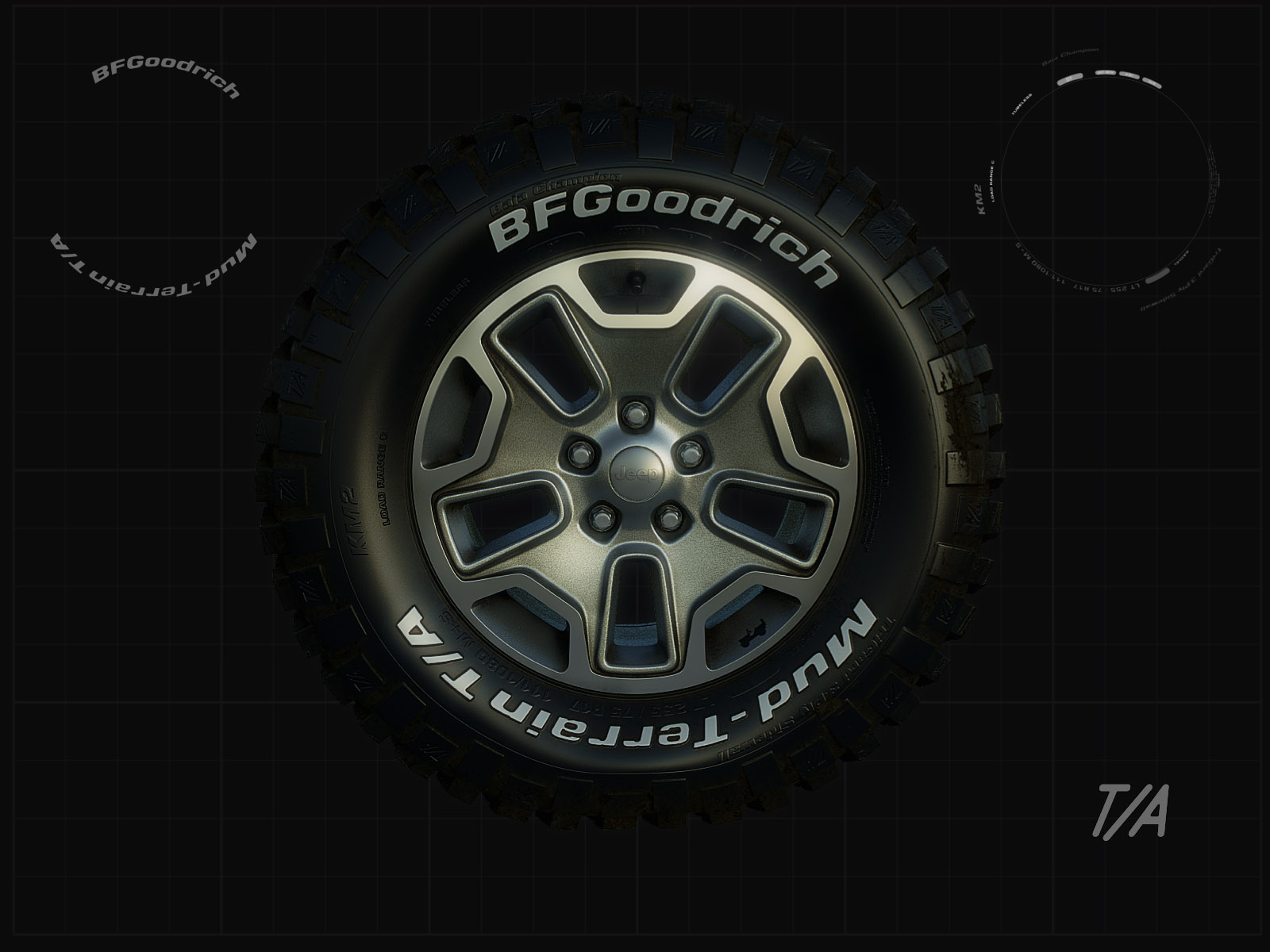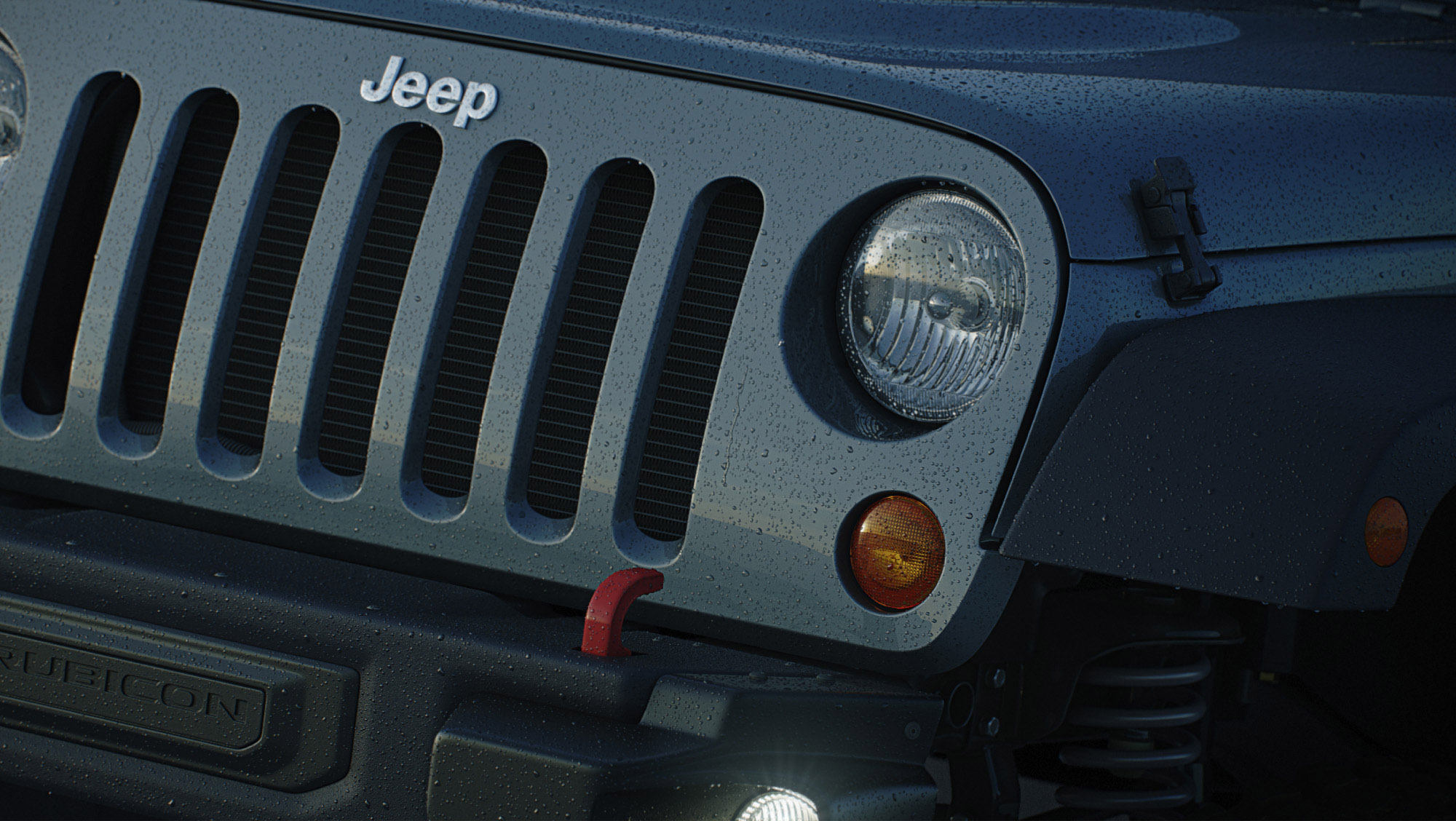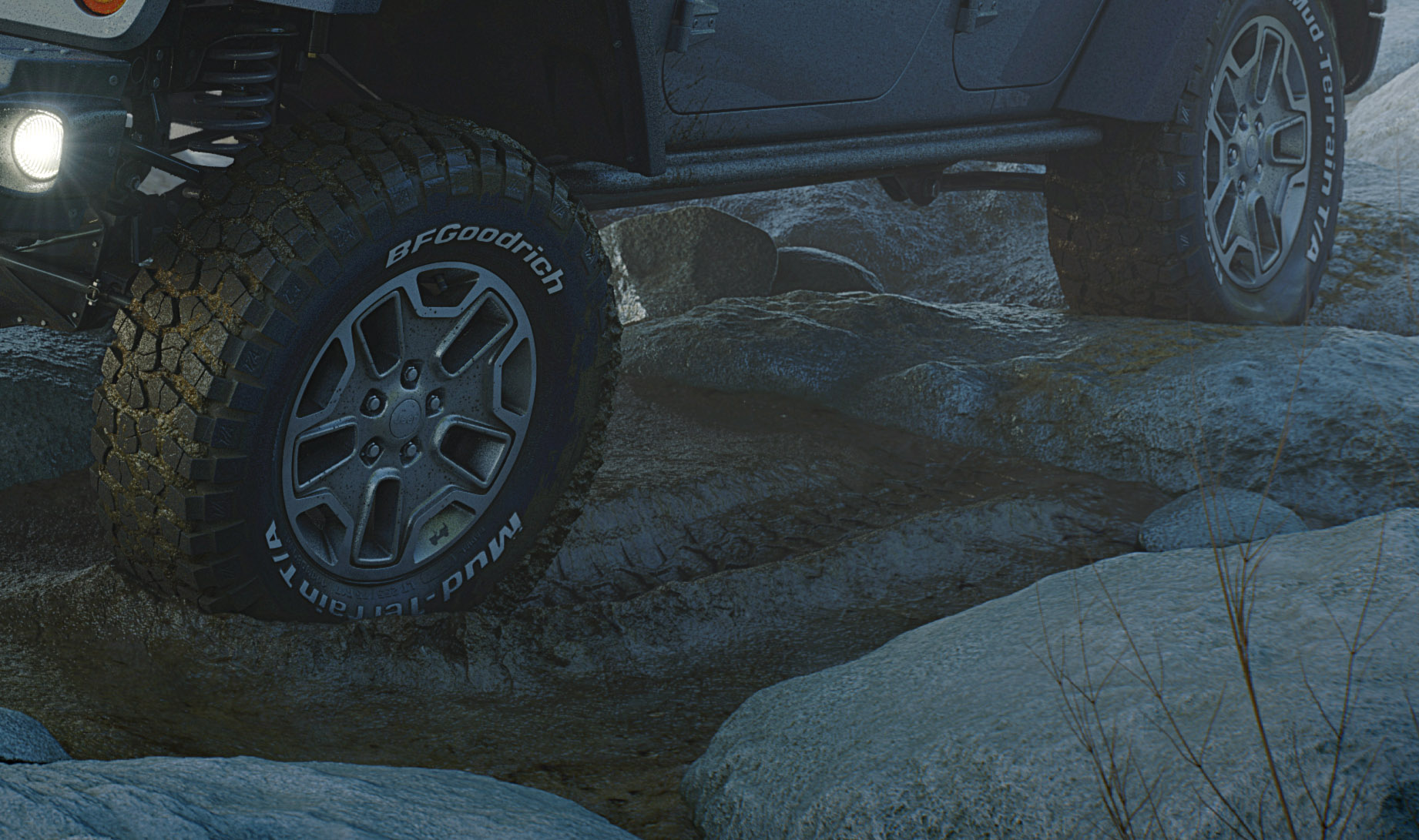 You can see the final render here.