Hello! I'm glad I can participate in another edition of the Humster3d competition. Unfortunately, I have spotted this WIP forum slightly too late since I spent last week mostly on this competition work
Taking this into consideration, I decided to post some teasers instead of WIPs, slowly revealing the whole and describing the details.
My car of choice is mixed from Mercedes-Benz 1928 Torpedo Roadster and 1930 SS Roadster. The ambiance of the scene is really noir and evoking some pulp horror of the time (but I will write more later).
Everything is soaked in rain so I spend some time to give shaders the feel of wet surface washed by flowing droplets.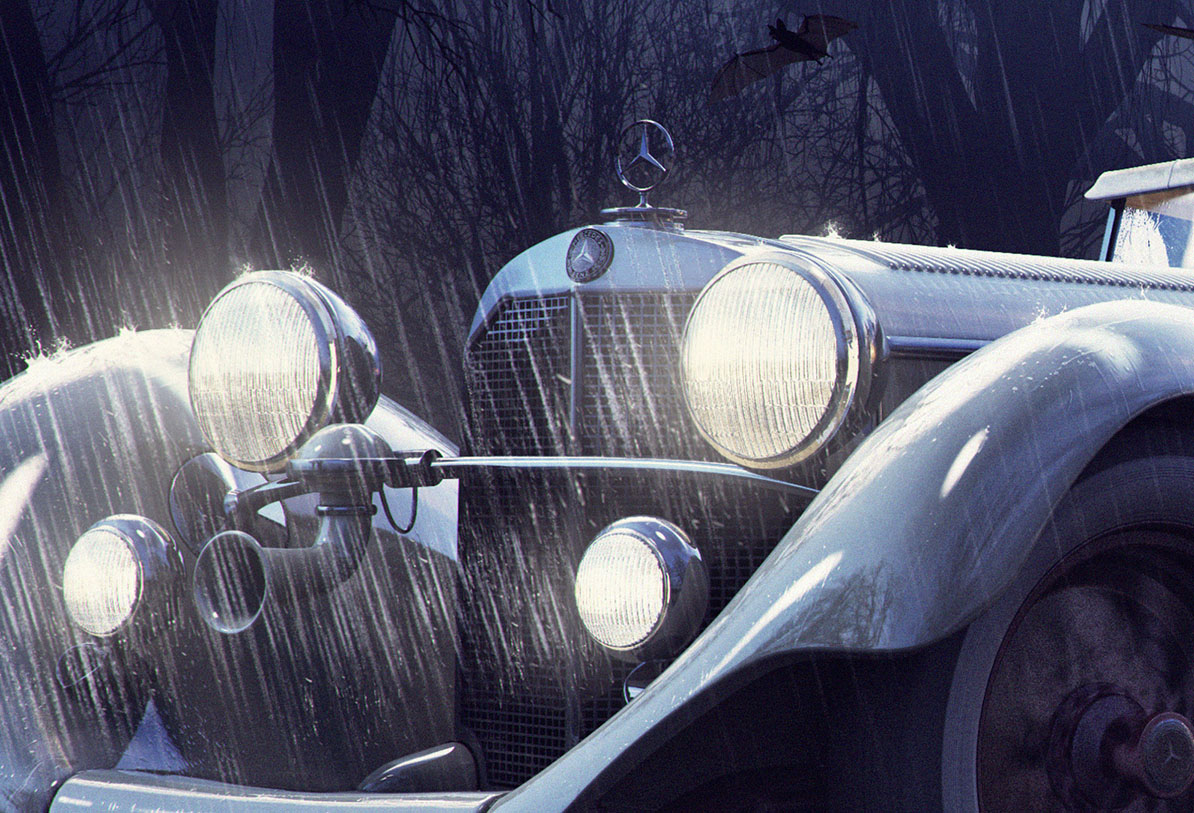 Here comes the teaser #2 in which we get to the centre of the pursuit.
I wanted the right hand of the villain holding a gun to be visible so I chose the car to have a steering wheel with a driver at the right side, which is kind of improper, regarding the place and time of action (1920s/30s in US). I guess the car was imported.
Nearly all elements in the scene are CGI, including the rain and smoke (fume fx).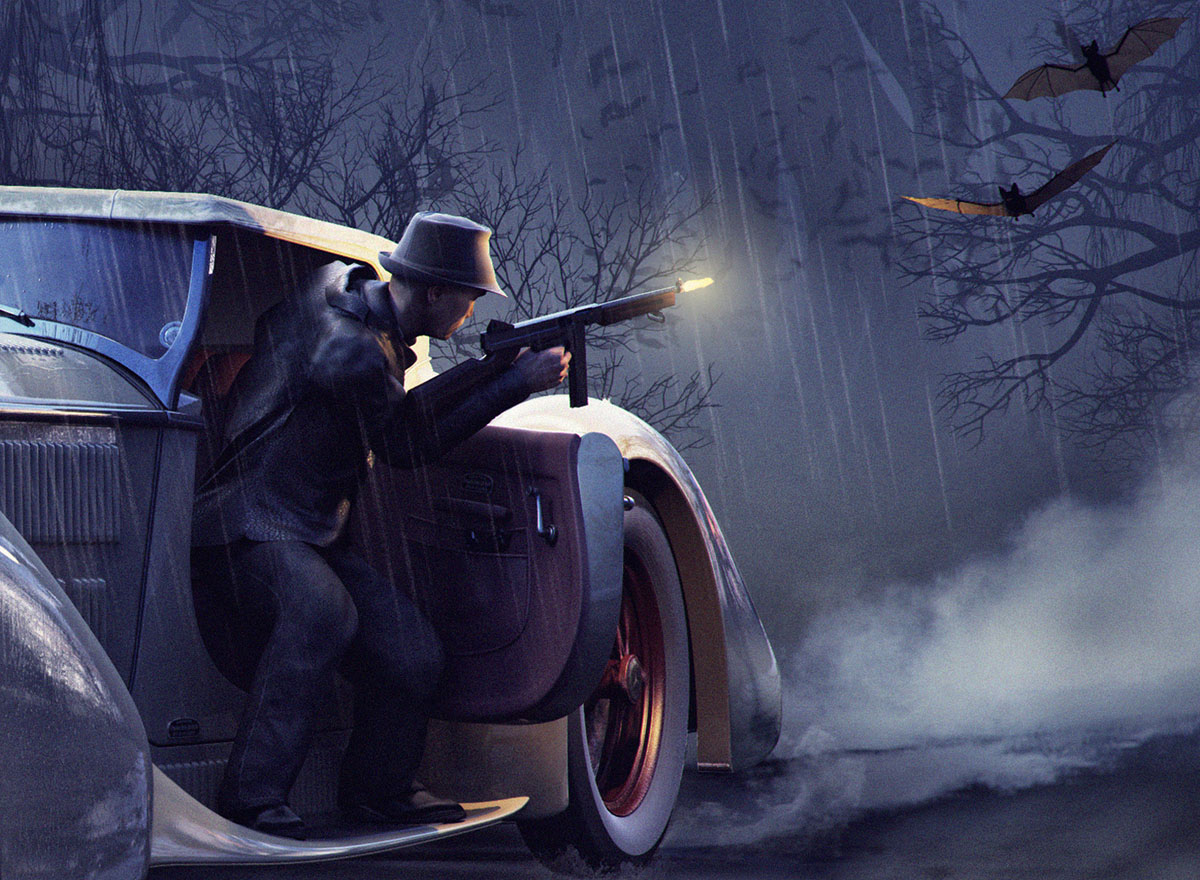 … and finally the thing that lurks in the dark. : )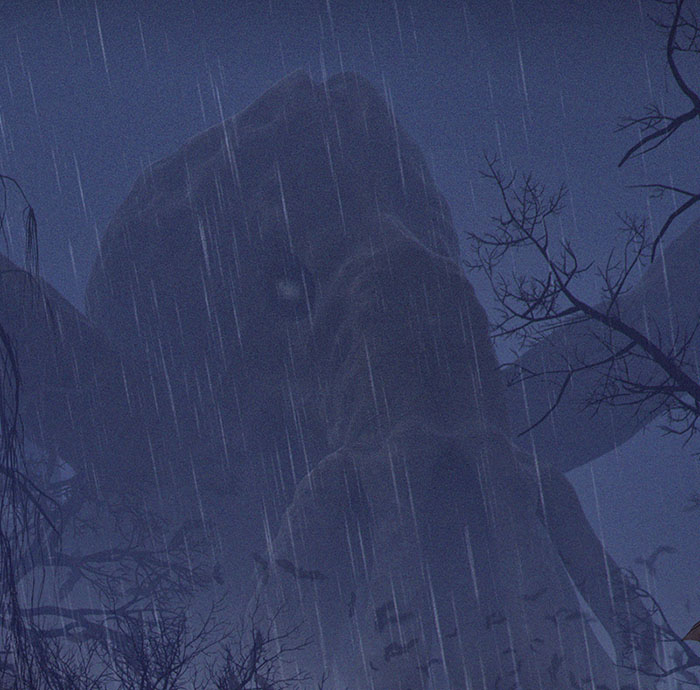 The final render and the clay (without rain and smoke which have been rendered as separate passes). Also the bats are a bit moved in the clay version of the file but I have spotted it just now and guess it's not a problem.
Software: 3ds max + vray + PS + fume fx + HDR light studio
Best regards and wish you great work!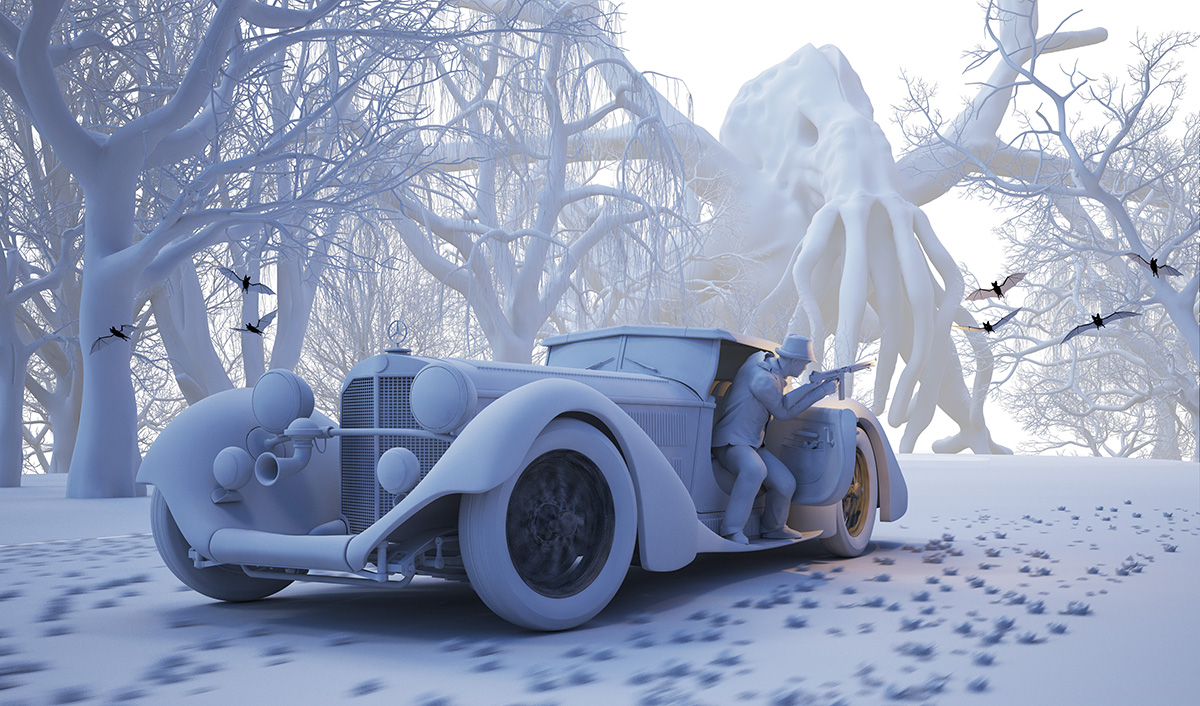 I've had some time recently and thus i've made yet another angle of the scene. It was just for fun but which one do you find better?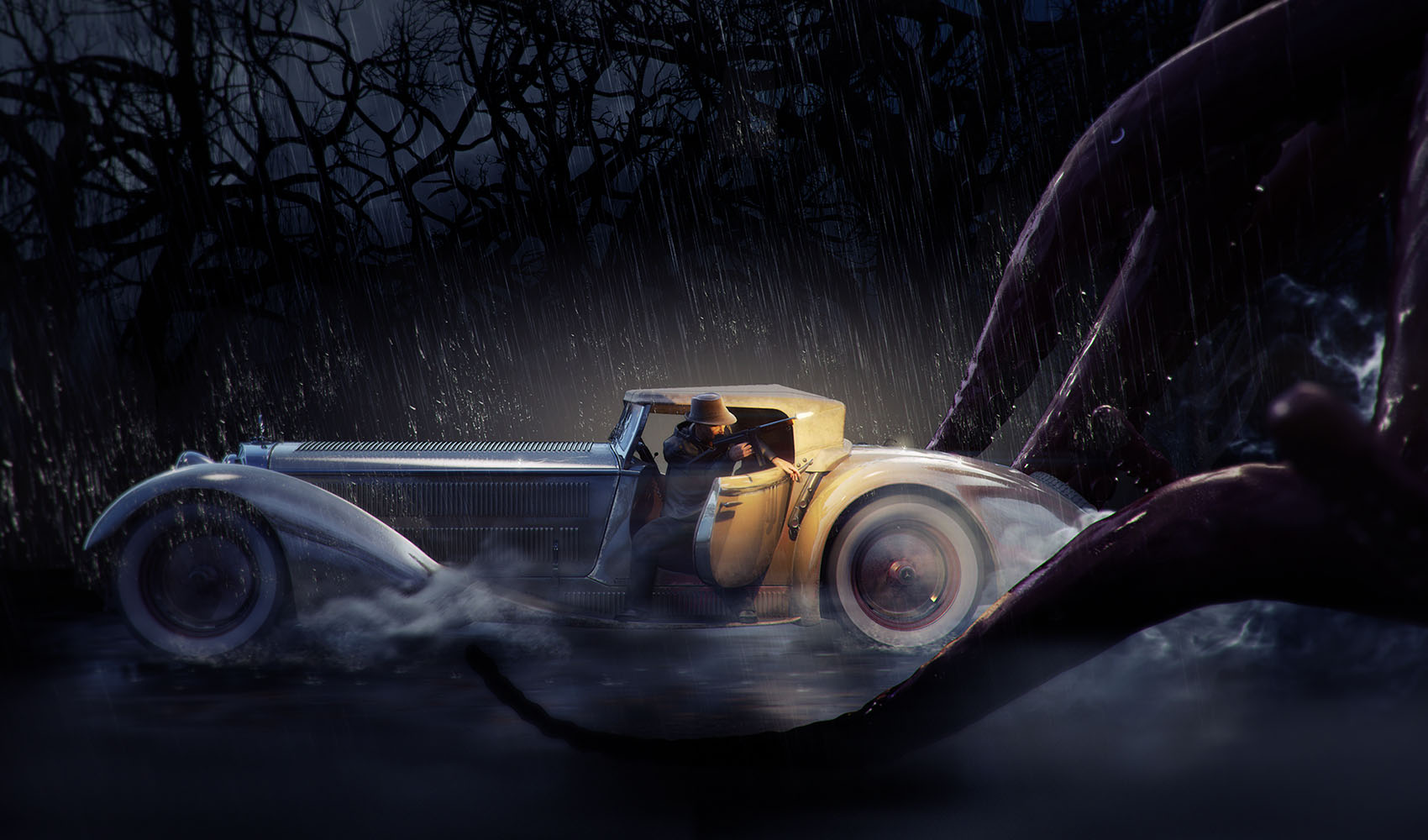 You can find finl render here.