It has happened at last! Our competition for the best render has finished and the time came to sum it up. It was amazing. We didn't expect to see so many interesting works and so many talented 3D artists. All participants proved to be real professionals. We are sure you will get many awards in the future.
We know that you can't wait to skip the description and many of you have already looked through the pictures and the names of our winners below, but at first we'd like to give you some statistics and express our thanks to the sponsors once more. Do you remember them? They are: "3D Artist" – a marvelous magazine for 3D artists; "RebusFarm" – a great render farm, which allows to save your time and get a good result; "Indigo render" and "Octane render" – two renderers that we use in our work and recommend you as well (be sure to try them, they have free starter editions); and, of course, the shop with professional HDR images – Maground.
The most popular rendering program among the participants is – and it's not a surprise for us – V-ray. In second place is Keyshot. Most of the works were created in 3ds Max.
And now, we are glad to inform you that our team of professional 3D artists who create car 3D models every day, together with our Facebook community (and it's over 6500 people) and members of the jury, which was formed out of our sponsors, decided that the work which took first place is BMW M6 by Roland Wolf.

First place is BMW M6 by Roland Wolf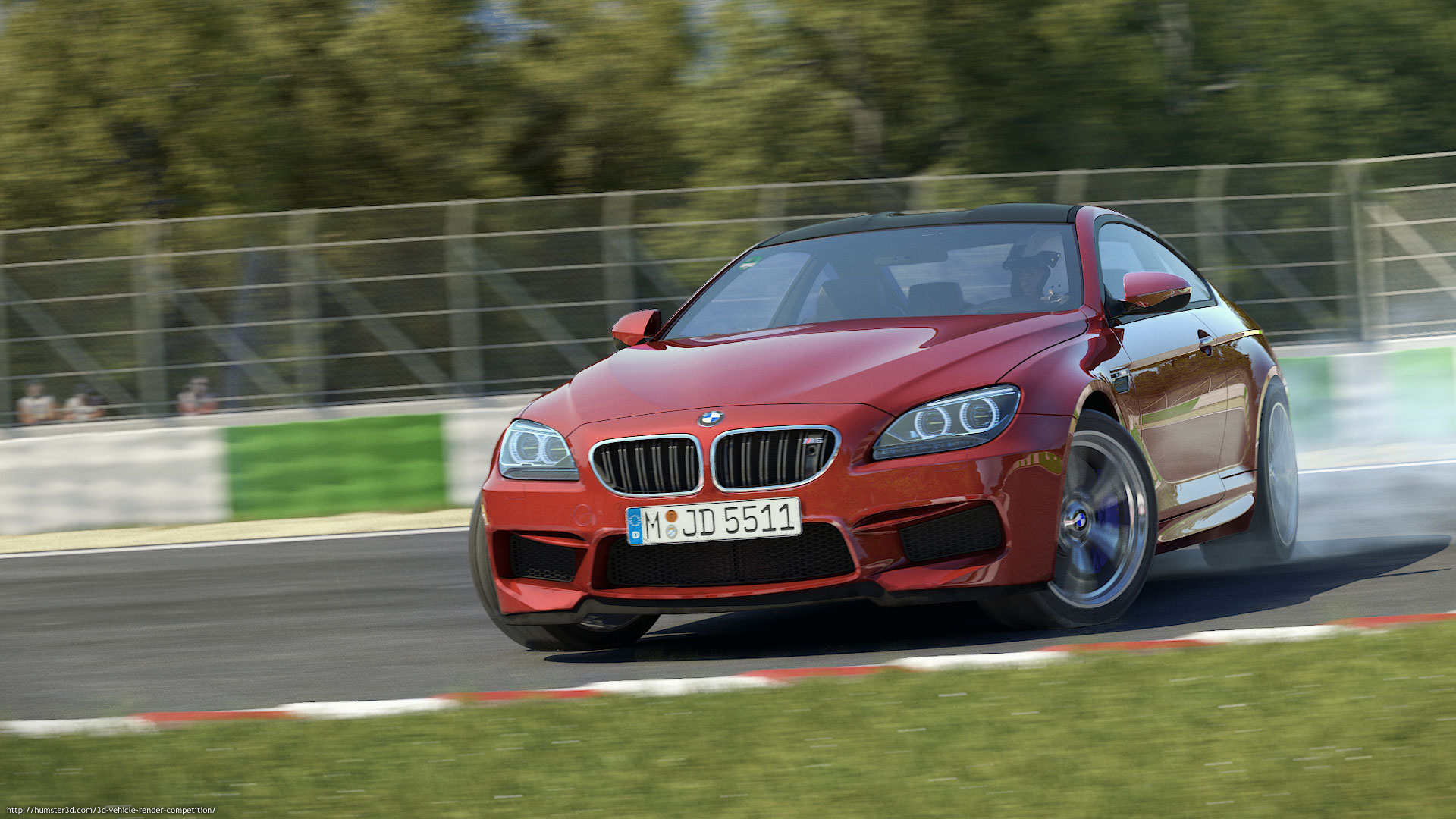 The author used 3D max, Fume, V-ray and Nuke.
Quick interview with Roland:
– How long have you been into 3D modeling? Please, tell us about yourself.
I come from Vienna/Austria and I am 39 Years old. In 1990 I started CG-graphics with an Amiga and Deluxe Paint, then switched to 3D Studio on dos and finally to 3dmax. Since 1994 I have been working in the 3D business. At this time I try to modell some cars in my sparetime and had luck with two of them and win one 1st place and a 3rd place at the animagoaward. After 5 years of architectural visualization for a construction firm I changed to a company focused on cars. I was employed at Mackevision in Germany for two years (really great guys). Back in Vienna I started working as a producer for a company named RABCAT which is specialised in the gaming sector. At the moment I am working as a head of production for a company that is focused on industrial visualisation. I think I have been very lucky to have the opportunity to see so many aspects of the business in different positions and I am curios what the future will offer ;-)
– Why did you choose this car and these tools?
I have chosen this car because I think it is one of the most complete ones in terms of design and role. It is a great European coupe with some muscle car «gene» in it. It's not really a sportscar but surely not an obstacle on a german autobahn ;-)
I have chosen these tools because I am familar with them. I think there are also many other good tools out there. But the software tool should fit the pipeline and the workflow of a studio and/or artist.
– Do you have any advice to the future participants of this competition?
Beside the wellknown tips, there some small things I want to point out.
Overall:
– Focus on one image
– If possible put a «Story» in it.
– In my opinion: a car is built to drive …. move it.
– Use a retouching software for final tweaking.
Carspecific:
– The frontlights are the «eyes» of a car….invest some time in them.
– Try to minimise broken surfacecontinuity.
– Collect good references.
Hopefully there are some usefull tips for you.

Second place is Hotrod Speedshop by
Jochem Aarts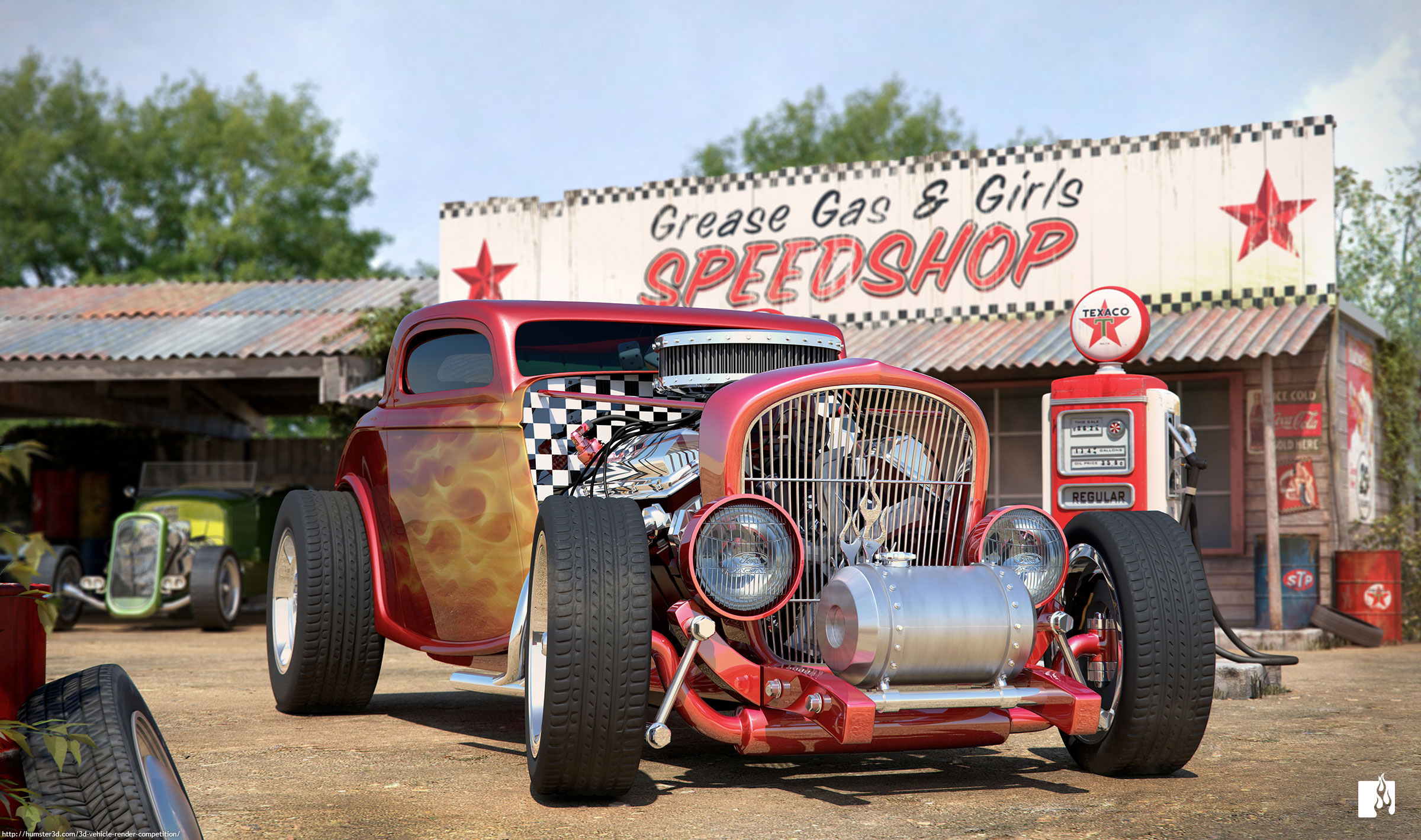 Second place went to another amazing work: Hotrod Speedshop by Jochem Aarts.
The author used Maya, Mental Ray, Mudbox and Photoshop.
Quick interview with Jochem:
Short about my self:
I've been in the 3D industry for 10 years. In the late 90's I started with a photoshop course, Before this I did some traditional drawing, but digital art was completely new for me back in the days. Later I studied multimedia design and there I got introduced to 3D software.
I went to a art academy in The Netherlands where I learned more about animation, but 3D was my main focus, although I had to lean it my self, because we had no skilled teachers, and little information about software was available.
Three years ago I started my own business, doing complete projects, or freelancing as a 3D generalist for Feature Films, TV Series, Commercials or print-media. Last year I won the Exposé 11 Master Award witch was one of the unexpected higlights.
I'm a hotrod an musclecar freak. I like the raw sound of V8 engines and love flame painted cars. One of the most iconic hotrods is the Forde Model B Deuce. It has been modded and customized for many years. This thing breaths power. That's why I choose this car, and it had to be placed in front of a vintage Speedshop off course.
What I woul like to tell to future participants is that downloading a car and a back plate, put on the default car paint shader and hit render is the easy part. Try to make an image that tells a story, of takes you to a certain place. There are millions of car renders made, and most of them are the same. Create a custom scene, take a good angle and tell the story.

Third place is IFA Trabant 1981 by
Khusnutdinov Nail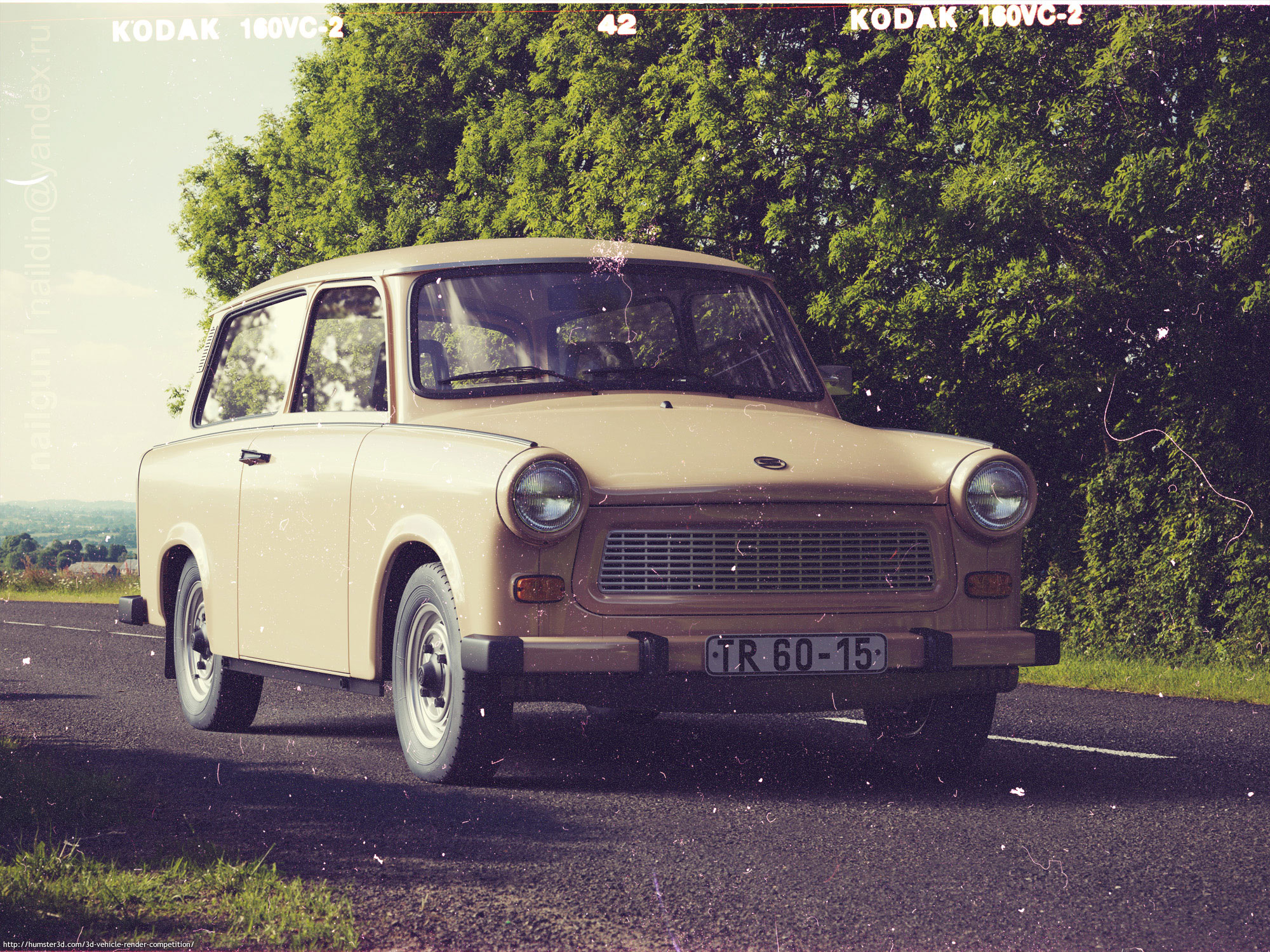 Third place among more than 200 tons of submitted works took IFA Trabant 1981 by Khusnutdinov Nail.
The author used 3dsmax 2011, render V-ray, environment HDRI.
Quick interview with Nail:
In 3dsmax I work since 2001. But automodelling thoroughly started since 2006, when studied polymodelling.
I am 32 years, I am a freelancer, I live in Russia, city Kazan. I work as a interior designer, a Visualizer and modeller. A trained architect.
3dsmax, v-ray I chose, because they well know, it is universal programs that allow solving a wide range of tasks.
Advice for future participants – to make models accurately and in detail and to your images, apply the rules of photography.
We heartily congratulate our winners with a victory! We will get in contact with them very soon as regards the publication in the magazine and other prizes delivery.
It was a tough choice and we would like to show you the works that went into the second round. Each of them was performed at a very high level!
Back to the future by Rodrigo Chicon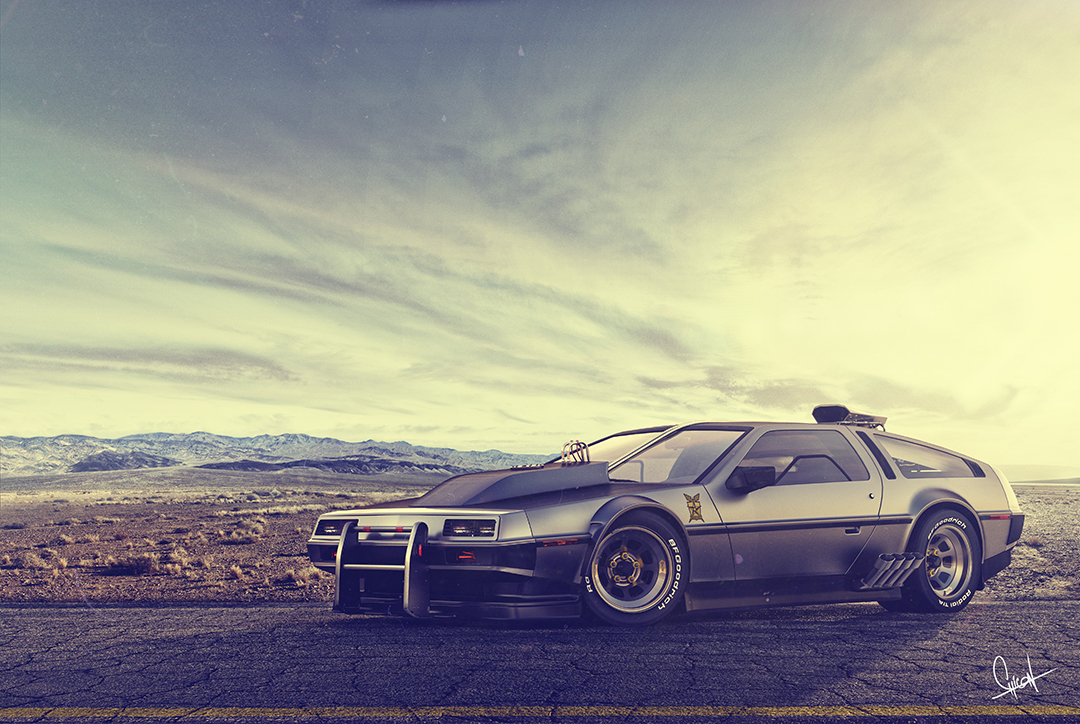 Black Ferrari by Alexandru Cojocaru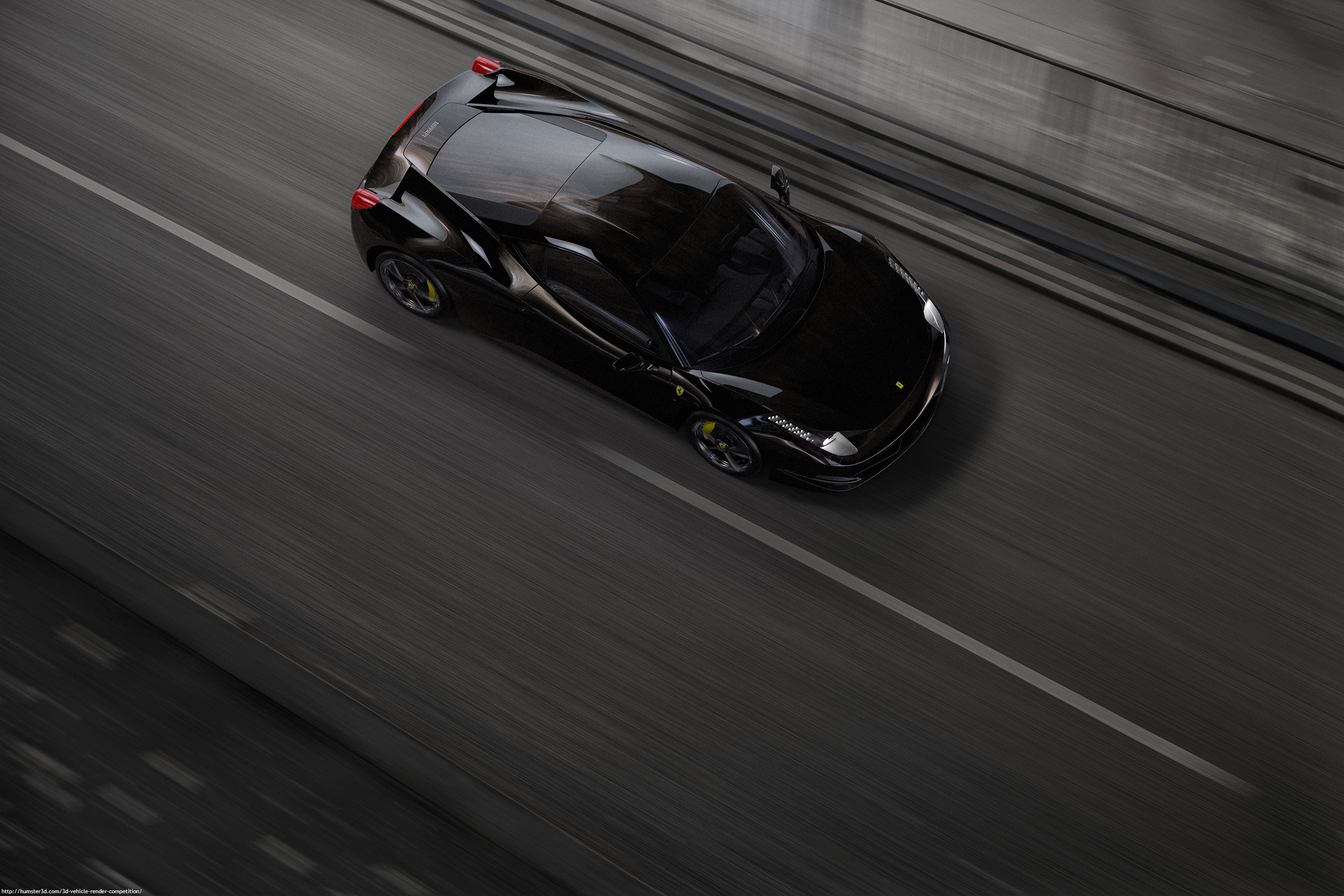 C4-WRC by Fredo
1970 Jaguar E-type by Karim Guelmi

Lamborghini Tienta Concept by Stefano Drago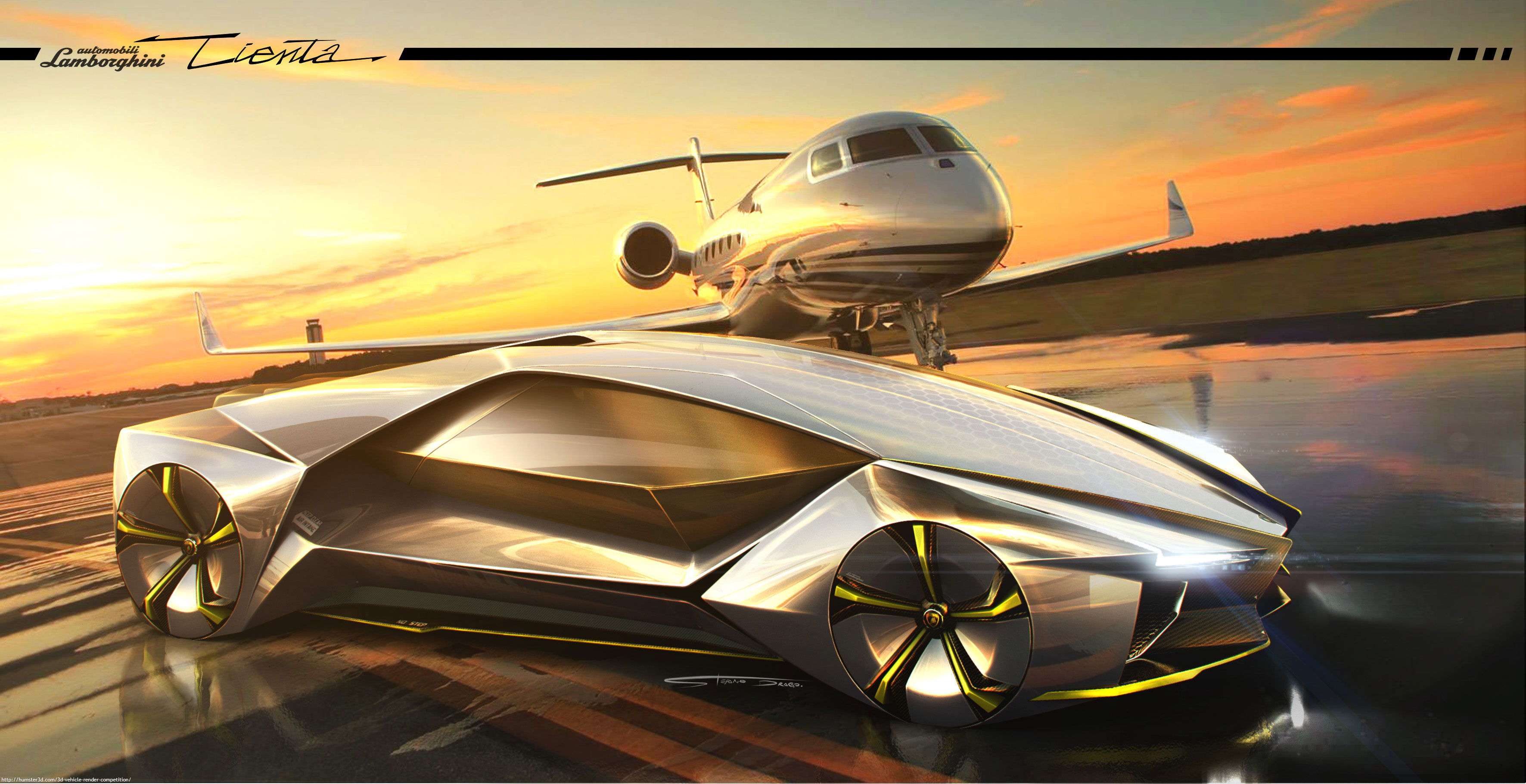 Lamborghini Murcielago lp670-4 sv by Nimish Rajwade
Maranello here we come by David Williams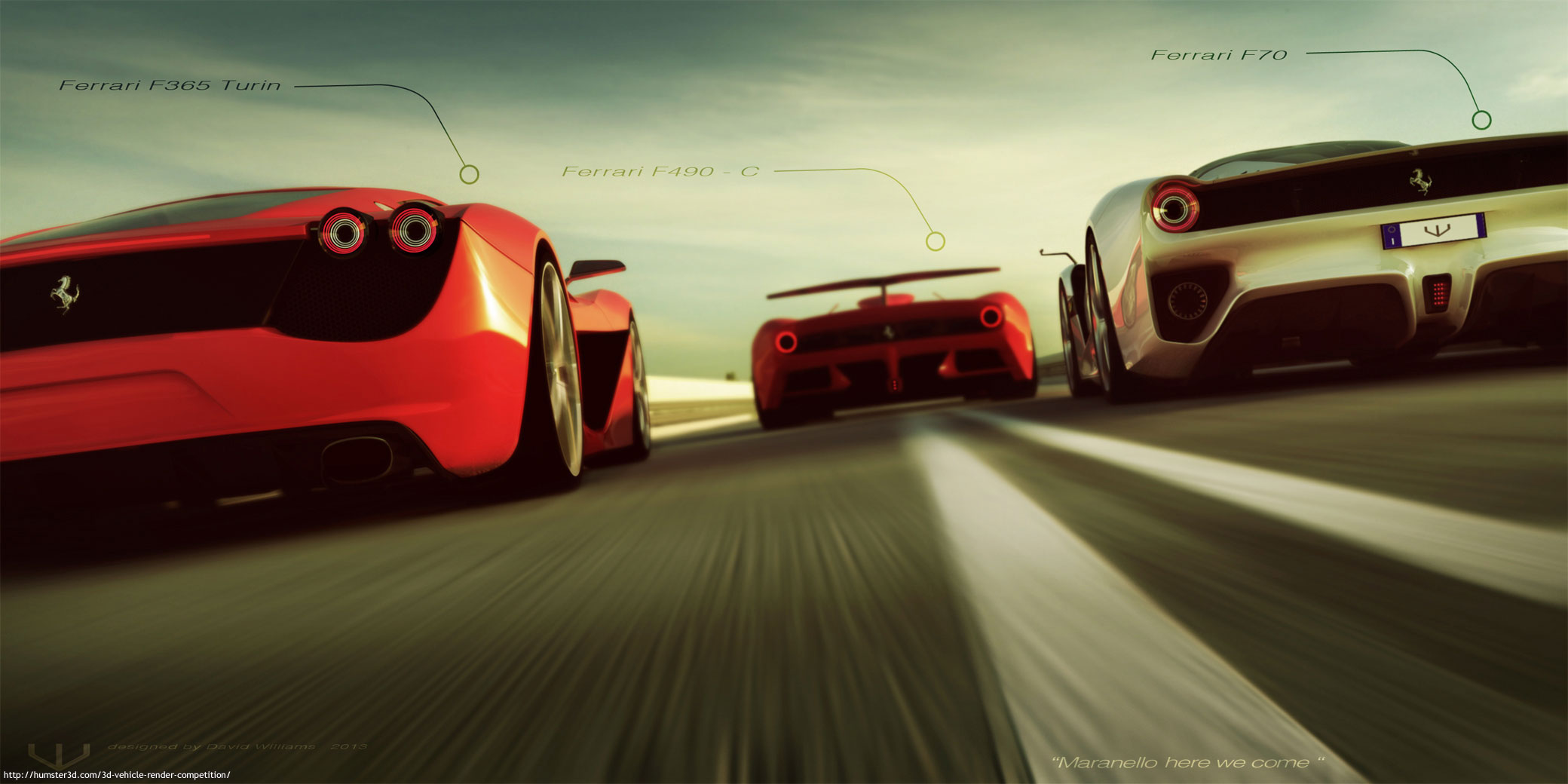 Porsche 911 Carrera by Piotr Koczan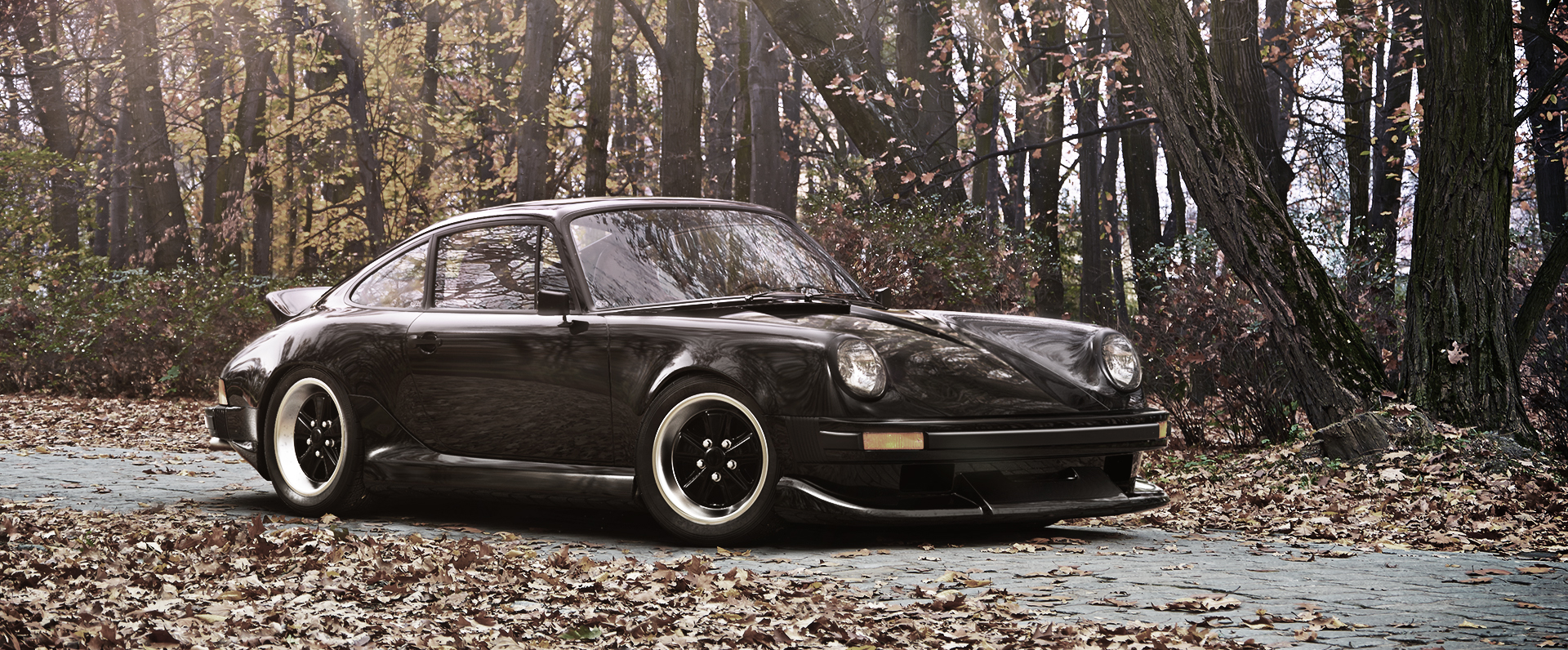 Mercedes Benz ssk 720 by Ehsan Sarahian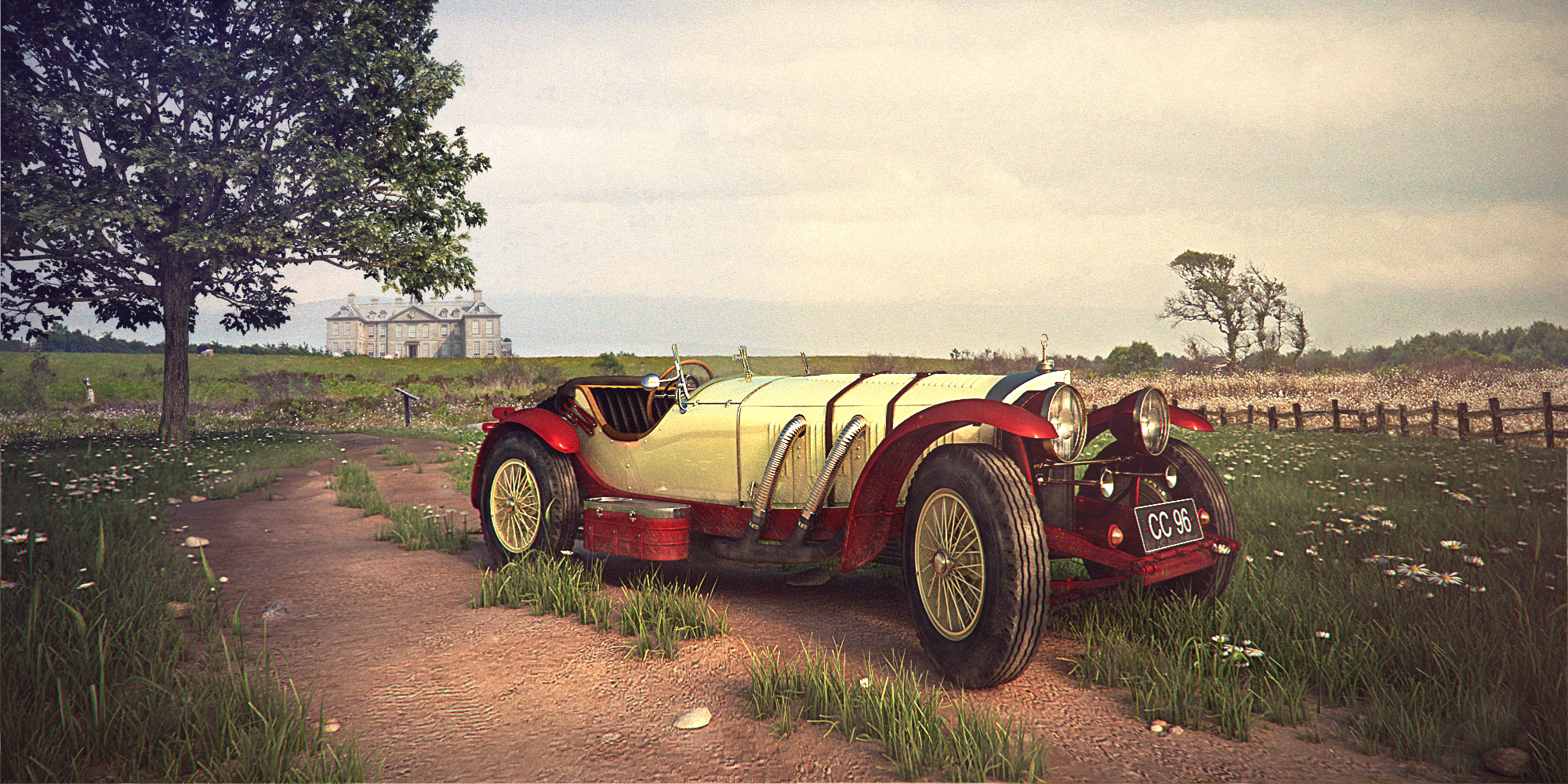 Triumph Bonneville by Roberto Campos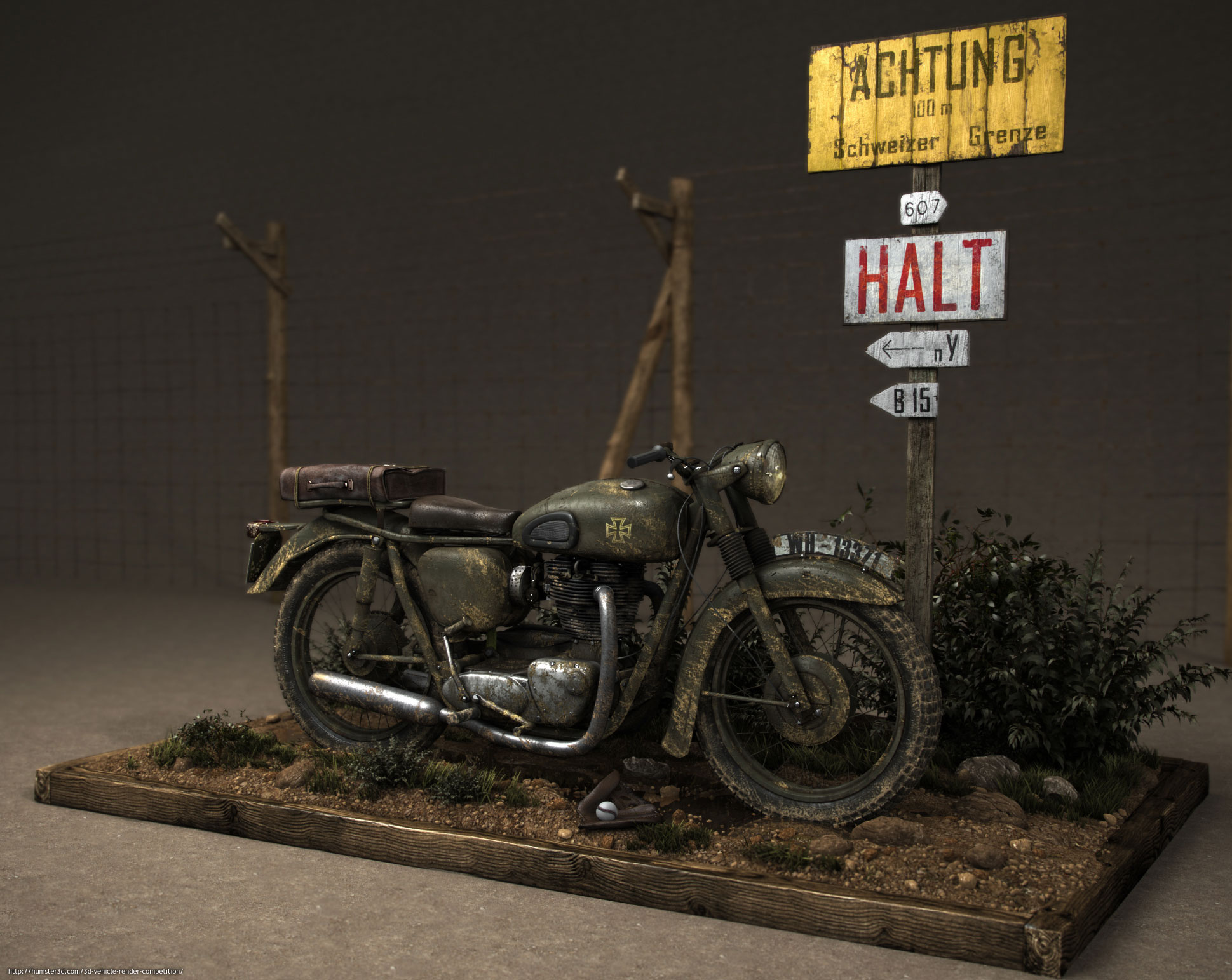 Wolfracing GB08 by João Costa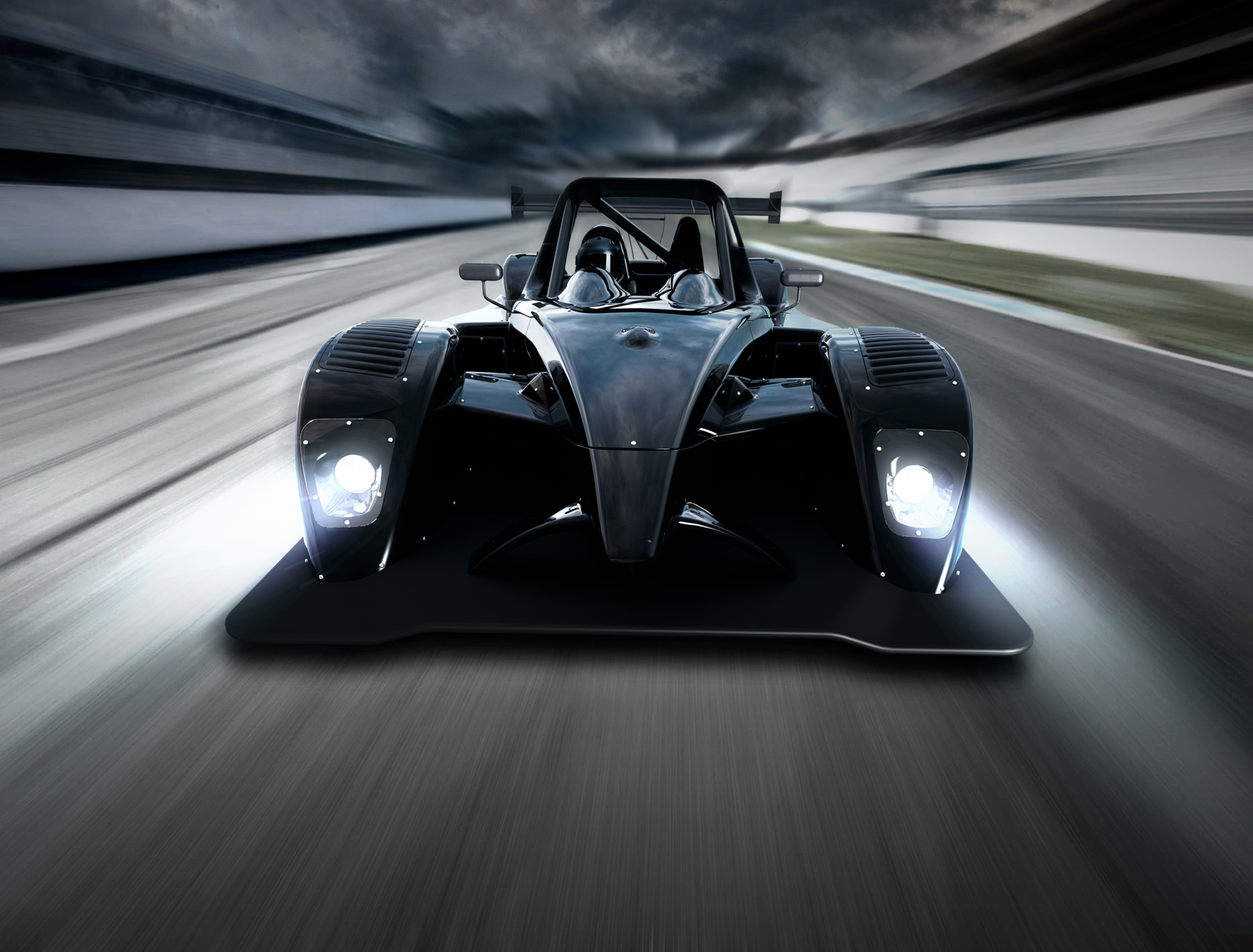 And again, thanks to everyone!