Don't miss out on the next event, Subscribe
Fan-art contest for the best 3D character from a video game. You can choose any remarkable hero you consider the most impressive. Everything is as usual: you have to create a character, put him or her into an adventurous surrounding and make a beautiful render. There are no limits for your creative ideas and we invite all 3D artists to participate.
Don't forget to read the rules of the contest. We've made some small changes, many participants had been asking the previous time.
The contest is supported by the best companies of the 3D world, and so the prizes for the first places look amazing. Also, everyone has an opportunity to receive an additional prize.
We are waiting for your works from March 21 till May 30 (inclusive).
Places for WIP:
We receive your works from March 21 to May 30 (inclusive). Submissions end at 15:00 (GMT).
For your convenience we have set the timer on the page, but don't forget to update it.
The competition has one general category.

General rules:
1)

Create a character from your favorite videogame (you can create more than one character). It can be any character from the video game world.

2)

Environment should be made in 3D; however, we permit the use of HDRi for sky and some parts of landscape.

3)

The character shouldn't be in the T-pose.

4)

The work must not have been previously published anywhere, neither online or offline(including models with ready-made textures or easily recognizable scenes).

5)

You are free to make WIP on any website, including our forum, either before or after you submit the work and we publish link to it in the gallery.

6)

The jury is going to rate not only the similarity, but also the atmosphere of the work. That's why it is important to think over all the details: what surrounds and what happens to the character.

7)

You can submit only one work.

8)

Indicate in the description the game the character comes from. Tell us a story about the character and what happens to him or her – to help the audience to plunge into the atmosphere of the work.

7)

Attach one wireframe or clay render at your choice to your work - we will place it below your work.

Demands for your render:
1)

The render should be at least 1000 pixels wide if the work is horizontal. Vertical ones may have any proportions.

2)

Render size should not exceed 2 mb.

3)

Add the link to the competition in one of the image corners on your own (so that you can control the quality of the saved work).

4)

Renders with solid background (one color: black, white etc, test renders, screenshots) and models laid on wallpapers will not be admitted to take part in the competition.

Other possibilities
1)

The work can be updated during the competition if the author noticed a mistake or made use of community advice. The only condition - you can not change the idea of the work, or modify it drastically. Only reasonable changes allowed.

2)

You can correct the description and the list of tools after the work was submitted - just contact us.

3)

After your work is published on the competition page, you are free to share your work on other websites.

4)

You can start your making-of on any forum; just send us a link when submitting your work.
After sending the work via the contact form you will receive within one business day a confirmation letter with a link to a page in the competition gallery. If you don't receive the letter, please contact us.
Within one week after the competition ends the jury will determine the winners and we will publish the results.
We will estimate the idea of your work, visual component, atmosphere and total amount of the work done.
Waiting eagerly for your work!

Robin Brockötter
3D Printing Experts Lead at 3D Hubs

Panagiotis Zompolas
CTO and co-founder of Redshift Rendering Technologies

Julia Lee
Senior 3D Designer at Marvelousdesigner

Billy Lundevall
2D and 3D artist, material producer

Eduard Danilov
Owner of Exlevel and GrowFX main developer

Arseniy Korablev
3D Artist, creator and owner
of PolyBrush

Alexey Duk
Technical Director, iCube R&D Group

Tom Grimes
Marketing Specialist, Corona Renderer

Jim Thacker
Editor, CG Channel

Yurii Lebediev
CG Supervisor and popular 3D blogger

Ronen Bekerman
Founder & Editor ArchVIZ Blog, co-founder of The Craft

Ralph Huchtemann
Owner of RebusFarm GmbH

Jan Tomanek
Owner of AAA Studio, movie director producer and director

Daniel Yarmak
3D-Coat Designer and
Workflow Specialist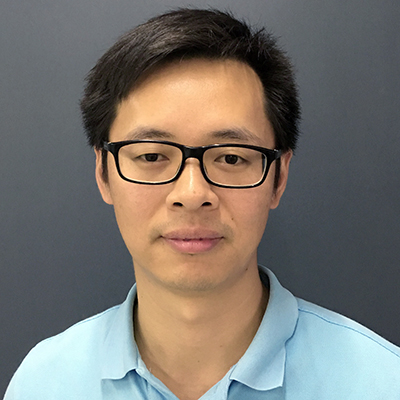 Kenny Zou
Co-Founder of FoxRenderfarm

Lars Martinsson
Character artist, currently modelling at ILM Singapore

Vincent Gault
Technical Artist and Community Manager at Allegorithmic

Jeordanis Figuereo
Marketing Director/CG Hair and Fur Artist

Hum3D team
Lead 3D artists
The First place
The Second place
The Third place
But that's not all
Corona Team Choice:
Best render made with Corona will get special prize: 6 month FairSaas license.
Special RebusFarm Prize:
Best Classic/Oldschool Video Game Hero will get 100 Renderpoints.
Exlevel Team Choice:
Exlevel team offers GrowFx license for the best environment and they want to see some plants in your work. Good incentive to pay attention not only to a car.
Marvelous Designer Special Prize:
Marvelous Designer *must* be used in creation of clothes.
1. A screen captured image of patterns in 2D/3D Windows in Marvelous Designer;
2. Clothes to represent a specific character must be considered as a big plus;
3. How realistic wrinkles, draping on clothes of Character are created;
4. Extra point will be added for those with articulate complex components like folds and quilts, and layer garments.
FoxRenderfarm:
FoxRenderfarm $150 special prize for one artist which thought his work deserves it.
Plugins from iCube R&D Group:
You can get any plugin during the competition. Please download the instractions (PDF).